Ming-Chi Kuo, regarded Apple analyst, gave additional details about Apple's mixed reality plans, including tidbits about product roadmap, device weight, and release dates.
"We predict that Apple's MR/AR product roadmap includes three phases: helmet type by 2022, glasses type by 2025, and contact lens type by 2030–2040. We foresee that the helmet product will provide AR and VR experiences, while glasses and contact lens types of products are more likely to focus on AR applications."
This is in line with previous reports that announced that Apple will be releasing a VR headset (helmet) in 2022. This is the first time that contact lenses have been mentioned as an application. Smart contact lenses would bring electronics from the era of "visible computing" to "invisible computing."
Kuo talked about the Apple VR headset in more detail, saying that it currently weighs 200-300 grams. However, Apple was interested in reducing the weight down between 100 and 200 grams. This would be half the weight of the Oculus Quest 2, which would be an impressive feat.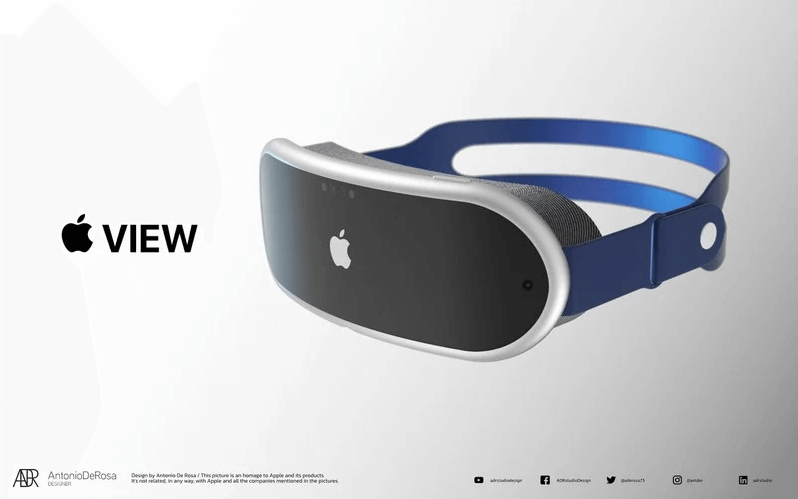 The Apple VR headset will retail about $1,000 USD, in the same price range as a high end iPhone.
The Apple VR headset will be equipped with Sony Micro-OLED displays. In addition to traditional virtual reality sensors, the headset will contain several optical modules for a see-through augmented reality experience.
The Apple VR headset will be portable, with independent computing power and storage. It may be equipped with a variant of Apple's M1 processor. Kuo believes Apple's VR headset can provide an "immersive experience that is significantly better than existing VR products."
Full Apple smart glasses are expected to launch around 2025 and Kuo notes that there is no prototype yet. The glasses will provide an optical see-through AR experience. The Facebook Aria glasses will provide the closest preview yet to what we can expect to see from the technology.