A concept design for the Apple VR headset has been released by Designer Antonio De Rosa. The design is based off of a paper sketch of the headset that was leaked based on manufacturer reports.
The concept art is called the Apple View, though there have been no official reports that is a real name. We should finding out more official news as the headset goes into production later in 2020. For now, you can check out the concept pictures below.
Click here to read all of the Apple VR Headset FACTS we know today.
The rumored Apple VR Headset is said to be an Oculus Quest competitor with an all-in-one design similar to the Oculus Quest. The price point of the headset is rumored to be between $500-900. It is an entry device that will allow Apple to gather information for its long-awaited augmented reality smart glasses. A concept for that hardware is also in development and rumored to have a price point of $3000 to start.
As you can see in the concept pictures below, the headset has a profile that sits close to the face. This comes after reports that Apple will not allow you to wear glasses with the headset. Instead, they will sell prescription lenses that can be inserted into the headset over top of the displays.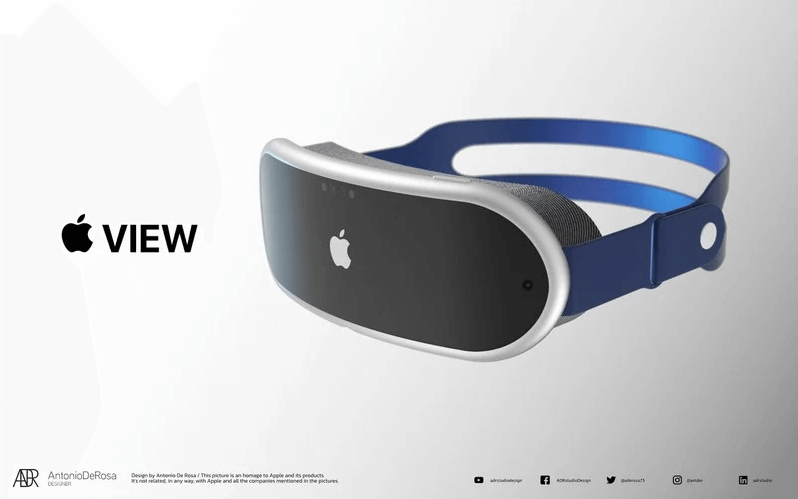 The strap is straightforward and wraps around the base of your head. There is no top strap like other popular headsets like the Oculus Quest 2 has. It's not clear if this design would distribute weight on your head comfortably or not.
We have not seen a lot of concrete facts on the head strap yet, so this design should be taken with a grain of salt today.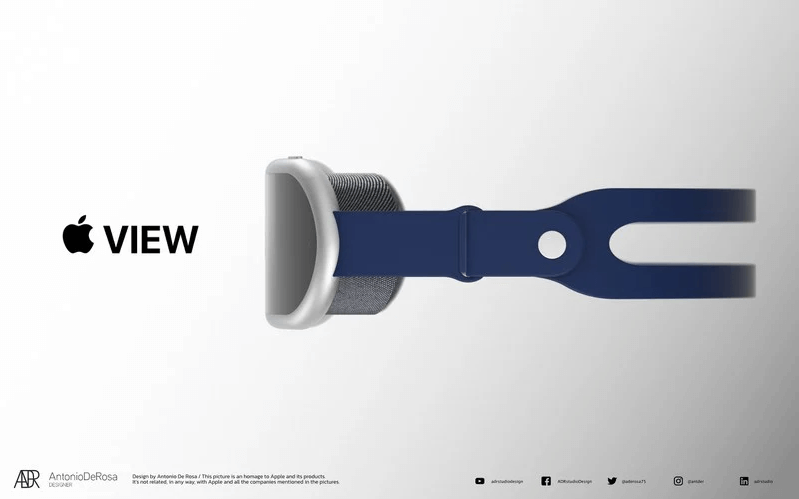 For the concept design, the Apple View has a low profile and modern display design. Soft padding is shown on all parts that touch your face. Two separate displays are included in the design.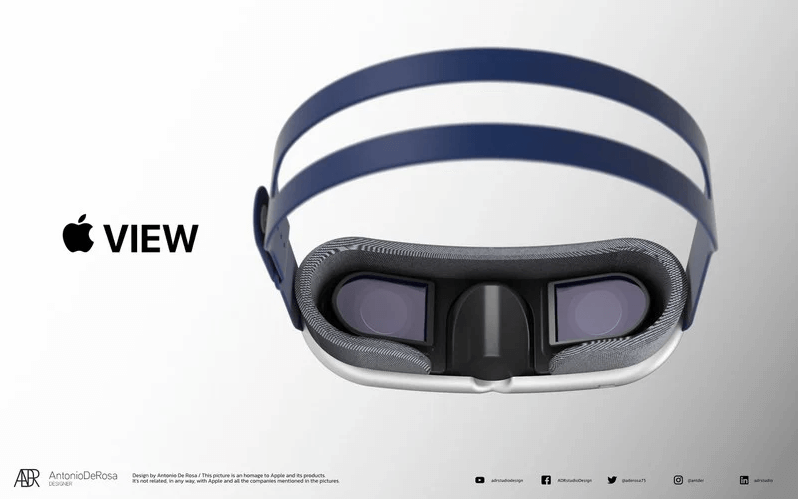 The last render of the Apple VR headset shows off some of the sensors and cameras that are built into the design. The concept shows at least four cameras that face outward. The iconic Apple logo is shown in the center of the headset.
Again, these artist renders are FAKE and are not real today. However, they are based on a manufacturing leak. This means that some of the components and features you see above have a good chance of making it into the final design.
What do you think about this artist render for the Apple VR headset? Comment below and let us know what you think!