New details and rumors have emerged about a possible upcoming Apple VR headset that include augmented features.
Update: Additionally rumors were released on February 3rd and 4th and have been added into this guide.
According to Bloomberg, the headset will initially be a more traditional standalone VR headset similar to the Oculus Quest 2. This will allow Apple to capture data and build out its app ecosystem until a time when components can be fit into a smaller smart glasses type of frame.
Features
A number of features are rumored for the device, which will be Apple's first dedicated device in the field of mixed reality.
LIDAR
Apple has focused on LIDAR scanning technology for a while now. It allows you to accurately represent the real world around you. In VR, it can be used for collision detection and passthrough features. All reports so far have said that Apple plans to use the technology to improve tracking in the VR headset.
Sensors
An updated report on the headset from February 3rd, 2021 references a six camera setup in Apple's VR headset. This would be more than the Quest 2, which has four external cameras. There is no indication yet on whether any of these cameras will be internal for eye and face tracking.
Media
As expected, Bloomberg outlines that the device will be an all-encompassing 3-D digital environment for gaming, watching video, and communicating.
All-in-One
Apple will include its proprietary M1 (or variant) chip inside of its VR headset. The headset also has a design that includes a fan, which is something that Apple does not include in other mobile products.
Apple is said to be developing a system where custom prescription lenses can be inserted into the headset for users who normally wear glasses.
The original Apple mixed reality rumors showed an external hub which would house the processor, GPU, hard drive, and other components. That design has been scrapped in favor of the all-in-one headset with a battery.
Mixed Reality
Some mixed reality features will be included in the headset. Images and information from the real world may be overlaid onto the screen in some ways.
The headset has external cameras to enable augmented reality features. These cameras will also be used for hand tracking too.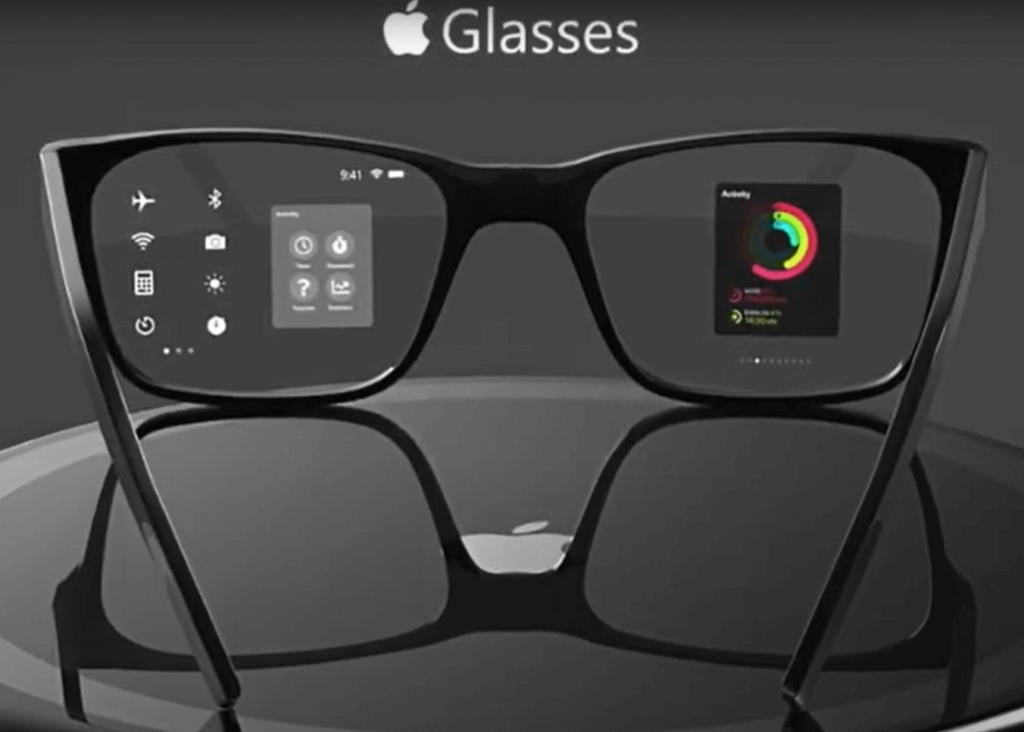 Price
The first release of the Apple VR headset will target the high end virtual reality niche, rather than the mass consumer market. It will be priced between $300 and $900. The Oculus Quest 2 currently sells for just $299 for the base model.
An updated report on February 4th reports that the headset will sell with $500 including advanced LIDAR features.
There are also discussions about a future high end mixed reality glasses aimed at power and industrial users. The price tag on that headset is rumored to be around $3,000.
Apple insiders believe that the company may only sell one headset per day per retail store of this higher end mixed reality headset. Since Apple has roughly 500 stores, annual sales would be projects at just over 180,000 units. This would be similar to other pricey Apple products, such as the Mac Pro.
Release Date
The official release date of the Apple VR headset is still unknown. The headset, codenamed N301, is in the late prototype stage. Since it is not finalized yet, features could still be added and removed.
The Apple AR smart glasses, codename N421, are in an early architecture phase. This product is still several years away, 2023 at the earliest.
The Apple VR headset could be released as soon as 2021.
As soon as more details are released, we will have the latest news and rumors. For now, check out the best VR headsets you can buy in 2021.