To celebrate the one year anniversary of Oculus Link, Facebook is giving away Asgards Wrath for free to any Oculus Quest 2 owners.
This promotion was originally only for buyers from November 20th onward, but Oculus has updated their promotion to include anyone who purchased a Quest 2 from September 16th or later.
Below, we'll show you how to get Asgards Wrath for free.
What is Asgards Wrath?
Asgards Wrath is a VR role playing game for PCVR headsets. In the game, tyoud control a Norse god who must guide several mortal heroes to fulfill their destinies.
The game features five different heroes, each with its own play style and special abilities. Each hero has their own weapon, though weapons can be picked up from defeated enemies. Players swing their sword to defeat enemies and parry to deflect attacks. The weapon can be thrown at enemies and magically summoned back to the player's hand. Some of these weapons have status properties such as lightning and poison.
Players need to consume food to restore health. As players explore, they can complete side missions, explore dungeons and find treasure chests and crates that can be used to craft useful materials. Players can also recruit various animals and transform them into humanoid companions, known as "followers", who can assist the players in solving puzzles and combat.
Asgards Wrath is one of the most popular VR games of all time and is currently available for $40 from the official Oculus Rift Store.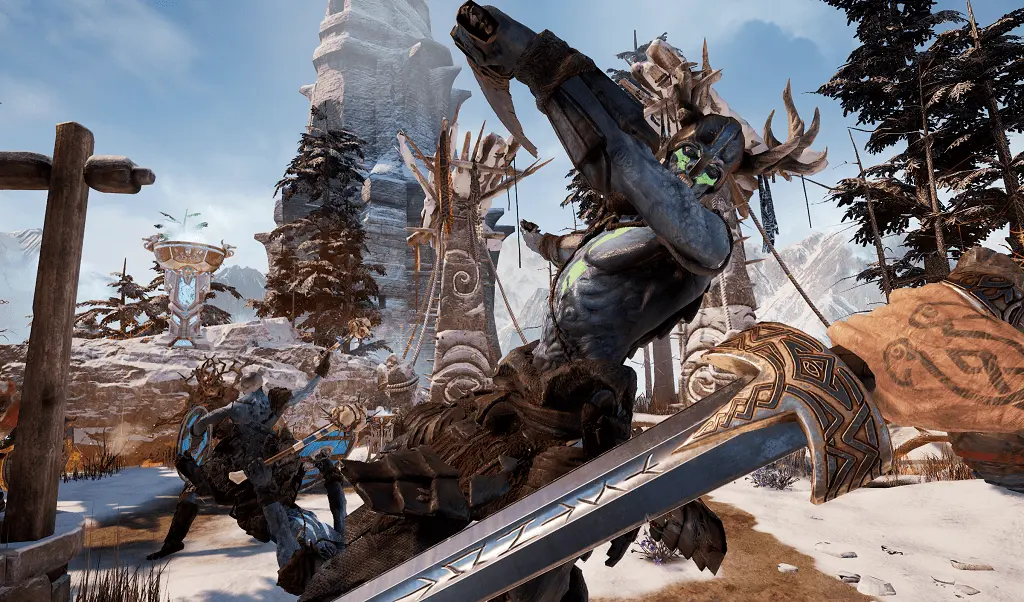 Asgards Wrath for Free
To celebrate the one year anniversary of Oculus Link, Facebook is giving away Asgards Wrath for free to Oculus Quest 2 buyers. This is the best VR deal for this game that you could ask for, since its free!
Originally, the promotion was announced as only being for new Oculus Quest buyers as of November 20th. However, many users who purchased the new VR headset from day one started complaining to Oculus to open up the deal for them.
Three days later, Oculus thanked everyone who shared concerns about the promotion timing and opened up the promotion to anyone who purchased a Quest 2 on September 16th or later.
The promotion runs until January 31st, 2021.
Oculus Link
Oculus Link allows you to play PC VR games with an Oculus Quest. When you connect your Link cable to your PC, your Quest 2 turns into a high definition display and games are powered from your computer instead of the Android operating system.
The internal Snapdragon processor is not nearly as strong as a real VR gaming PC. In fact, some tests suggest that the Quest 1 is almost 5 times less powerful than a typical gaming PC and Quest 2 50% less powerful.
Plus, the selection of VR games available for PC in the Oculus Home store or Steam VR is far greater than the Quest. So by setting up Oculus Link, you've just multiplied the number of games to check out, including some of our top VR games: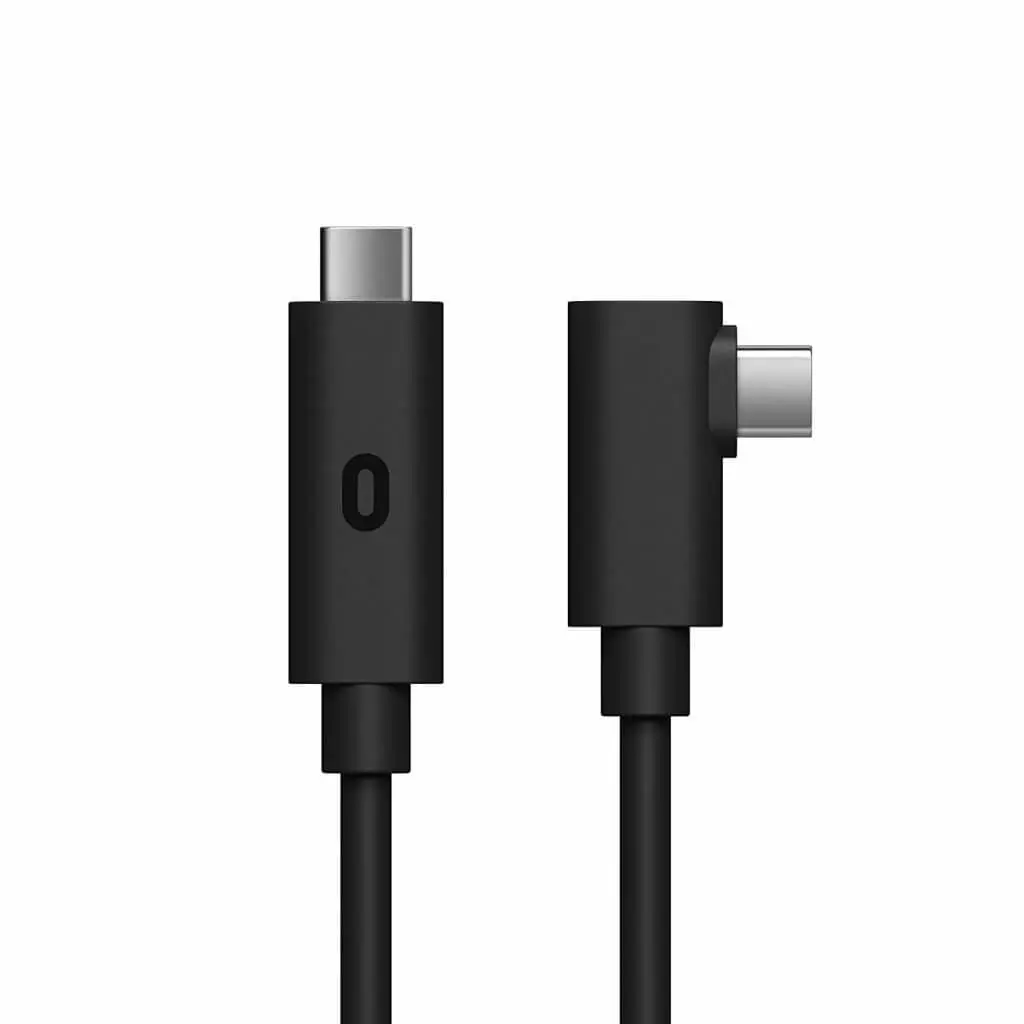 Virtual Desktop
If you setup Virtual Desktop on the Oculus Quest 2, you can play Asgards Wrath without any Link cable at all (once you have it installed).
Virtual Desktop is an application that lets you mirror your nearby PC inside of your VR headset. People do this to watch movies, browse the internet, or play games inside of virtual reality, which is more immersive.
With a little setup time, you can play PC-VR games in your headset with no latency and high quality. This is done by installing the Virtual Desktop mod from SideQuest, which enables playing SteamVR games on the Quest.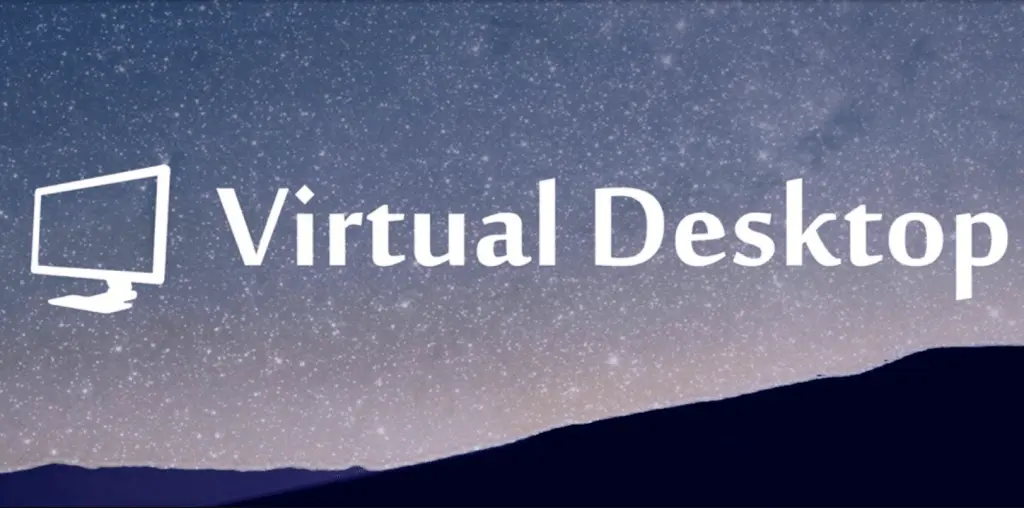 How to Get and Install Asgards Wrath for Free
Follow our first time setup guide to get your Oculus Quest 2 up and running if it is new. If your Quest 2 is already setup, you can go to the next step.
Install the Oculus PC app on your computer, again if you don't have it already.
Connect your Oculus Quest 2 your computer with the Link cable.
Launch the Oculus app.
Check your Rift library, You should see Asgards Wrath listed there and available to download for free.
If you don't see Asgards Wrath ready to download, leave your Oculus Link cable connected and PC app open and it should appear soon.
Let us know on Twitter or by commenting below if you run into any trouble.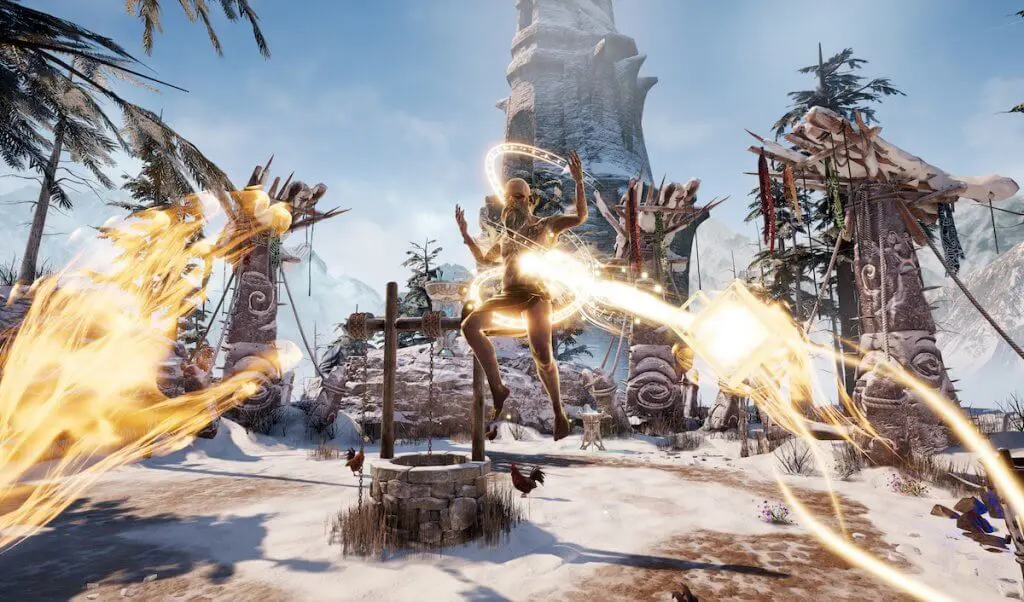 Subscribe to us today for free and get 101+ VR tips in your inbox! These tips cover everything from getting started in VR to hardware and software tricks and specific game help.