Beat Saber, the popular rhythm slashing game, has announced that it has sold over 4 million copies of the game. Officially, Beat Saber is the most popular VR game of all time.
The announcement was made as a few different VR developers have advertised their popularity in recent days. OrbusVR recently announced that it is currently seeing its highest active users of all time, three years after its original release date.
The Walking Dead: Saints and Sinners developer recently publicized that it had sold 10x more on the Oculus Quest 2 than all other VR platforms combined.
Latest Updates
The game has constantly pushed out new updates and promotional content with real life artists to keep its popularity up. For a lot of VR users, it is the perfect beginner game to get used to playing in virtual reality. It's also a fun party game to take turns on with your friends.
Recently, Beat Saber launched a music pack with BTS. They also added 90 Hz support for the Oculus Quest 2.
What is Beat Saber?
Beat Saber is a VR rhythm game that combines original music with light saber slashing. It's like Rock Band, Fruit Ninja, and Audioshield all mashed up into one.
Your VR controllers are swords that you use to cut blocks in time with the rhythm of the beat. The game includes a solo campaign with increasingly hard original songs as you progress. The real charm comes from adding custom songs to the game which let you play real songs in the game.
If you don't mind getting a workout while you game, Beat Saber is perfect for you. It's a title that's simple to pick up and try but extremely difficult to master.
Click here to read our Beat Saber introduction guide.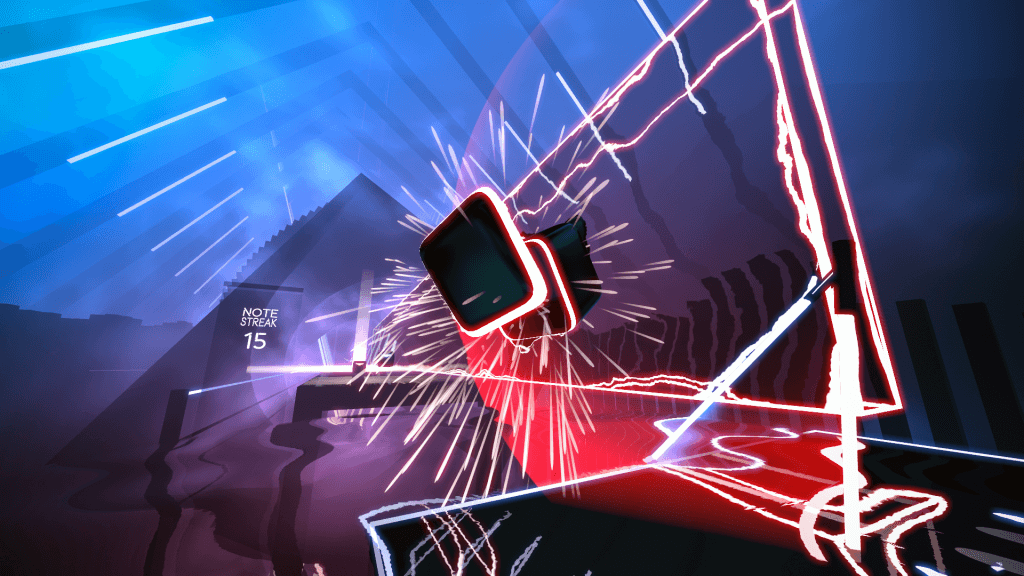 Custom Songs
One of the biggest features of Beat Saber on the Oculus Quest is the ability to mod it with real life custom songs.
There are multiple communities on the internet dedicated to mapping real songs to Beat Saber. Doing this allows your Beat Saber song list to grow into hundreds of real life tracks easily! This is one of the reasons why the game is one of the most popular Oculus apps of all time.
Being able to load custom Beat Saber songs is made possible with an app called BMBF. With BMBF, you can install Beat Saber custom songs in two different ways: directly on your VR headset or from your computer. Then, you can visit a Beat Saber song website called Bsaber to browser and save songs you like.
You can read our full Beat Saber custom songs guide here.
Congratulations to Beat Saber for their continued success!