The CR Deck Mk.1 is a new open-source augmented reality headset from Combine Reality. In this guide, we break down everything we know about the AR headset, how to purchase one today, and how it works!
We'll go over how to create or buy a Deck Mk.1 (or you can just click here).
How to develop for the CR Deck.
The advantages and perks of integrating Project North Star and Ultraleap Hand-Tracking.
How to check it out on Kickstarter.
And more!
If you have any other information to share, comment down below at the bottom of this guide and let us know.
What is the CR Deck Mk.1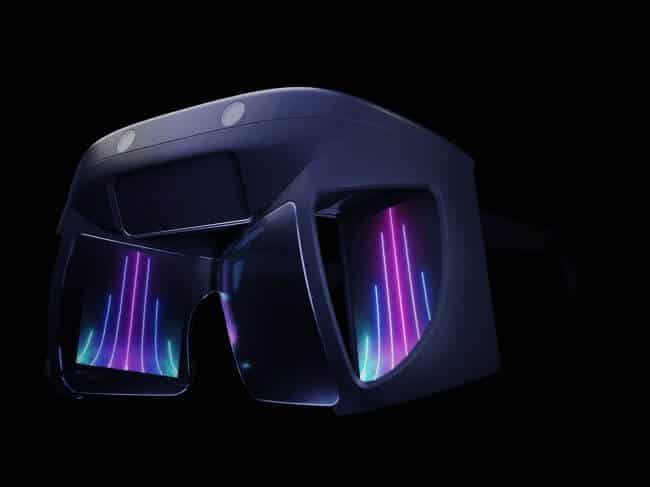 The CR Deck Mk.1 from Combine Reality is an open source augmented reality headset platform. The headset uses off-the-shelf components that you have 3D print yourself to create an AR headset. With the hardware in hand, the CR Deck comes with a development platform that makes it easy to create applications in augmented reality.
Unlike the Microsoft HoloLens which is expensive and hard to get your hands on, the Deck should be much easier to obtain. In addition to being table to 3D print the device, an upcoming Kickstarter will let you buy the prototype full complete and ready to go.
The development platform is one of the most exciting aspects about the AR headset. It includes integration with Project North Star and Hand-tracking from UltraLeap, which we'll go into detail on next. Full SteamVR and Unity integration is included to further simplify development.
CR Deck Mk.1 Features
Project North Star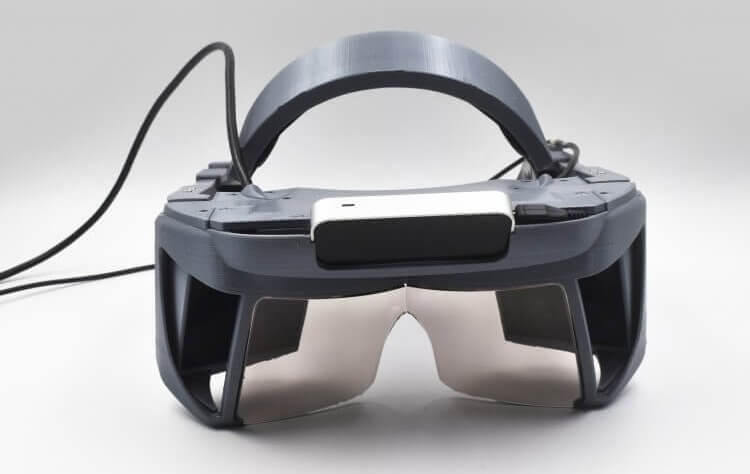 Project North Star is an open-source augmented reality hardware platform created by Ultraleap. It is comprised of 3 main components:
Leap Motion Controller – used for hand tracking to recognize commands and gestures.
Left and right eye displays – Individual 1440×1600 displays at 120 Hz
Combiners – Reflective lenses that allow the displays to show up in your eyesight in augmented reality, overlaid on top of the real world.
The components in Project North Star can be integrated into any headset shell to create a augmented reality glasses to develop on and use.
Ultraleap Hand-Tracking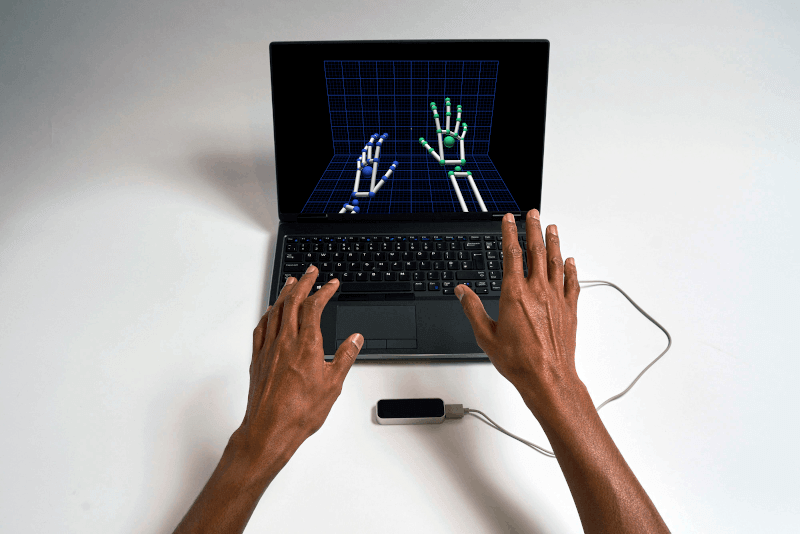 Ultraleap's hand-tracking is a software development kit that automates the tracking of your hands in real time. You can quickly integrate hand gestures like pointing, scrolling, and moving into augmented reality applications.
Ultraleap hand-tracking is integrated alongside Project North Star so that the usage and development of the two are seamless and hand-in-hand.
3D Printed Parts
The CR Deck Mk.1 is an augmented reality headset shell made from common printable 3D parts. The headset is built to accommodate Project North Star hardware quickly for development. You can print these parts yourself or else buy a pre-assembled injected mold model from Combine Reality through Kickstarter (coming soon).
Overall, the platform will enable augmented reality developer at a cheaper price than ever before. 3D printed parts can be created for dollars. Project North Star components can be purchased for around $100 right now. The end cost to get started in AR development should be much lower than the $3000+ price tag on the HoloLens.
How to Buy the CR Deck Mk.1
Currently, there are three different Project North Star development packages available to purchase. Coming soon, Combine Reality is going to offer an injected mold headset kick on Kickstarter that should bring all costs down further and allow more developers access to build augmented reality applications.
The three different kits available are as follows:
Kit A – No 3D Printed Parts Included – $299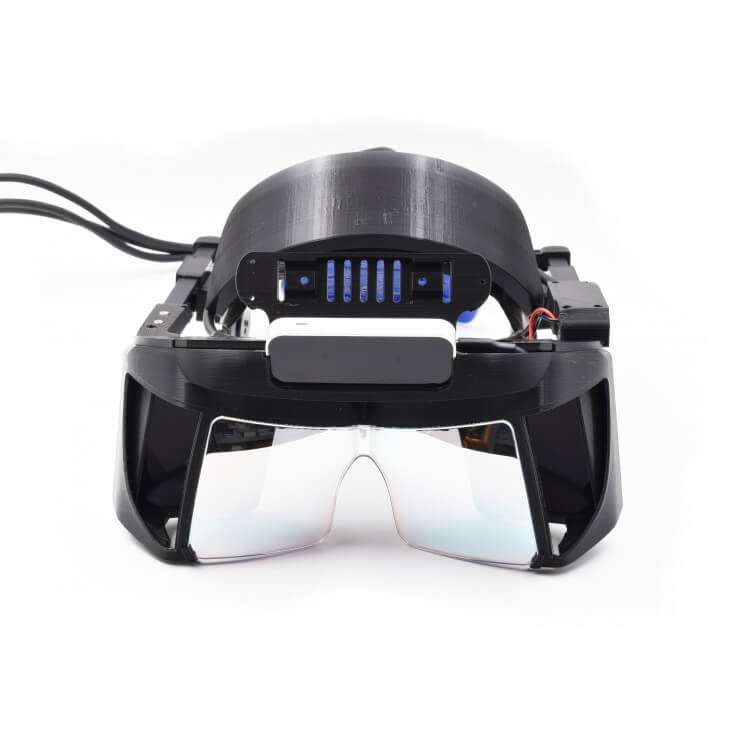 The most basic Project North Star kit A does not come with any of the 3D printed parts. You will get all of the North Star components listed above not assembled. You can download all printable parts from the Combine Reality GitHub. Youll be in charge of printing the mold, installing each component, and calibrating the device.
Kit B – All Parts Included – $449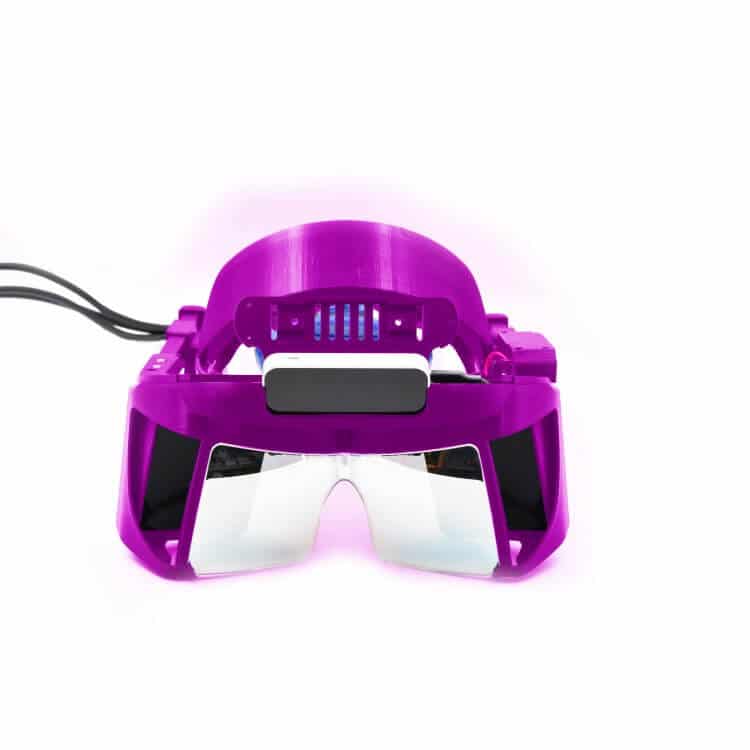 Kit B of the Project North Star kit comes with all 3D printed parts as well. You will still need to assemble and calibrate everything, but everything you need will be shipped to your door.
Kit C – All Parts Assembled and Calibrated – $799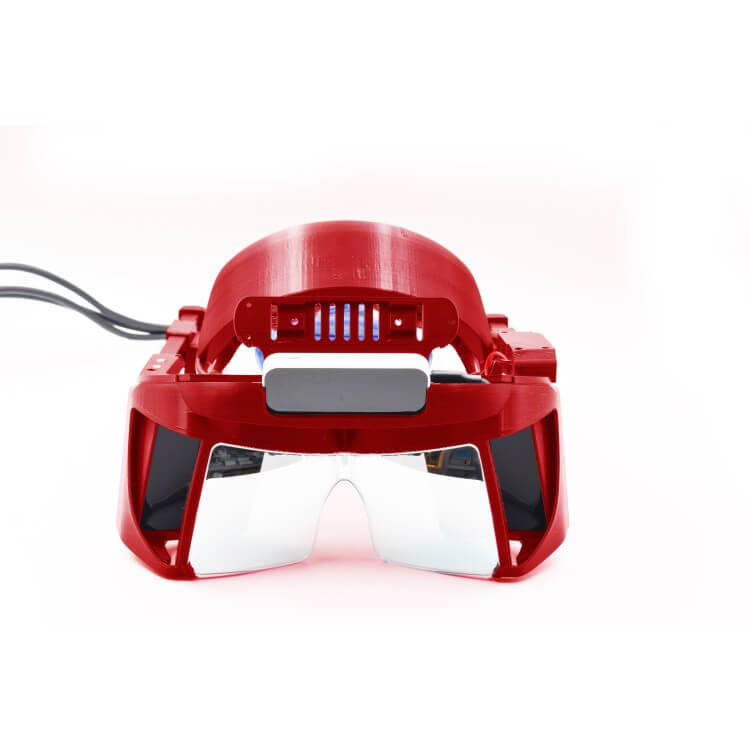 Project North Star Kit C comes with everything you need to start developing augmented reality quickly. Yhe entire kit will be assembled and calibrated. Once you receive your package, you can begin developing. this is the most hands-off way to get started.
Kickstarter – Coming Soon
The Kickstarter from Combine Reality promises an injected mold version of the Deck Mk.1 available for purchase. As soon as that Kickstarter goes live, we will update this guide with all of the new information.
If you need extra components or individual parts, check out the Project North Star page on Smart Prototyping today for all of the options available.
Intel RealSense Tracking Module for 6DoF
Alongside the Mk.1 is the Intel RealSense tracking module. It contains two fisheye cameras and an inertial measurement unit (IMU). The RealSense can communicate back to your Combine Reality hardware and allow you to integrate full 6 degrees of freedom (6DoF) technology.
You can check out the Intel RealSense module on the Combine Reality shop page.
How to Develop on the CR Deck Mk.1
COMING SOON! As soon we get our hands on a CR Deck Mk.1, we will create some developer tools for getting started with augmented reality development.
You can check out our VR Development section to get an idea of the content we've produced for new VR developers.
As soon at Combine Reality starts their Kickstarter, we will update this guide with all the new information that will be released. Until then, let us know below if you have any questions about the Deck.