Deisim, the popular VR God simulator game available on the App Lab, is set to release its largest update yet. The new update brings the Future Age into the game, plus dozens of other additions and improvements.
It's the first update since the developer announced that he was quitting his job in order to focus on the game full time.
Click here to read our ultimate Deisim tutorial, which has tips and tricks on how to grow your population.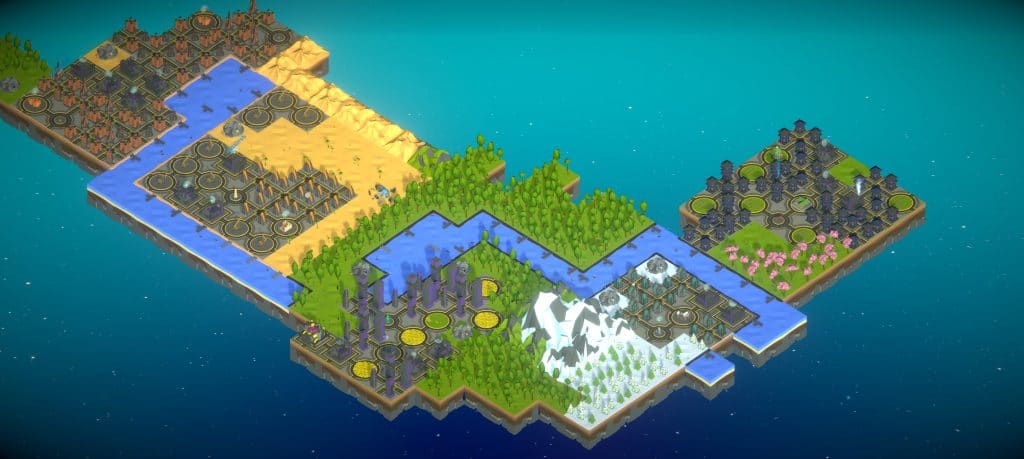 Future Age
Future Age is the next evolution for humans in the game. It brings new buildings, resources, and objectives to complete. It is the last step on the way and is the last level a city can reach.
We don't have a of details on what resources are needed in order to reach Future Age, but we will be updating our tutorial guide with more details soon.
Myron Software, developer of Deisim, has always maintained that Future Age was the final piece before the game could be considered out of its early access stage. Following its implementation, the plan is to flesh out some of the other features in the game and add new challenges and rewards.
Some of the other improvements in the new Deisim update are below.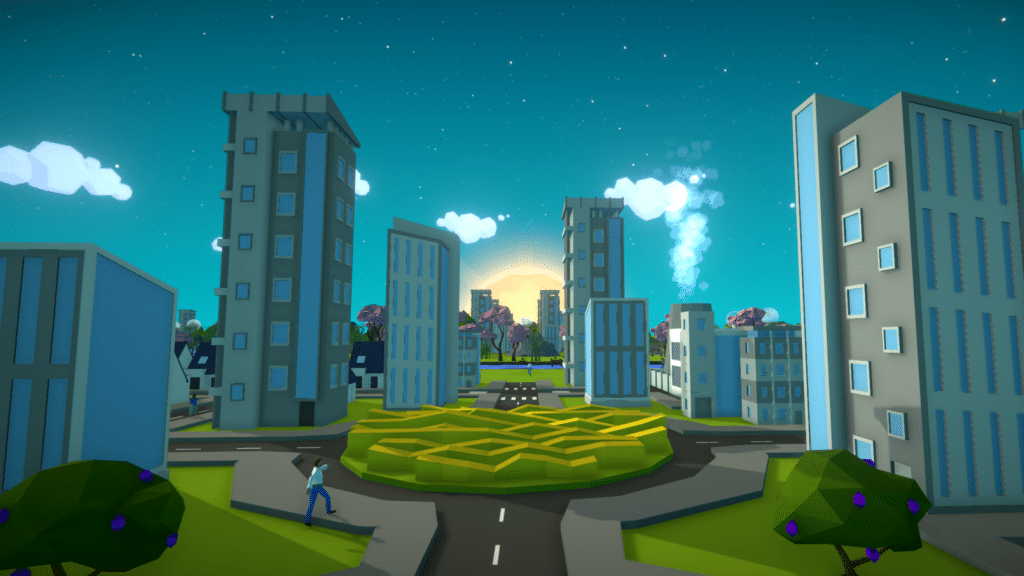 City Updates
A number of improvements to city development are included in the new update:
Cities are now trying to get their most needed resources in priority
Population and overpopulation is now displayed below city names
The most needed resource current and needed stocks number are now displayed in the need bubble
The name of the needed resource is now displayed on top of the need bubble
Cities forges are now melting the ore available in their biome
Added an ingot to inform the player about what metal a forge is melting into ingots
All cities are now able to build factories
Quality of Life Improvements
There are a bunch of improvements to the game that will make it better to play:
Allow to change speed in the game menu from x0.5 to x2
Heretics are now highligthed and an outline is displayed when they are hidden behind something
The global population needed to reach the next deity level is now displayed in the menu
The current selected object is now outlined so the player always know what he will grab when he touch multiple objects
Outline color is now green if the object can be grabbed
Outline color is now orange if the object cannot be grabbed but will be destroyed instead
The game now tries to find a new touched object when the current one is not touched anymore
Allow the player to set a prefered language in the menu
Autoclose the menu if the player is moving far from it so he don't have to press twice to open it again
The multi terrain button in the miracle menu is now pressed on touch.
Balancing
The game has been rebalanced, which will make gameplay more enjoyable:
The needed resources amounts for all city ages has been reduced
There is now a sign post in front of mines to inform the player about the resource it contains
The needed resource is now displayed above factories that are missing one of their primary resources
All positive miracle area of effects have been increased
Nordic cities now needs fur before meat
Non-nordic cities now needs meat before fur
Arabic forges are no longer producing jewels but melt gold ore into ingots instead
Arabic factories are now building jewels
Children are now aging faster than adults
Other Improvements
Deisim has been optimized for the Oculus Quest. All 3D models in the game have been remade with less triangles. They are also reusing textures and materials. These improvements should help players build larger cities without performance loss.
There are a few quirky additions to the game as well. For example, you can now crash UFOs that are invading in your world and create an alien crash site. You can also eat humans now.
In addition to all of this, the new Deisim update has overhauled audio and a ton of bug fixes too.
What's Next?
The next month of development on Deisim will be focused on improving pathfinding so that humans don't cross mountains and water as often. Sound will also be optimized even more and new mirables will be added!
If you haven't checked out Deisim yet, this weekend is the perfect chance!