Echo VR has announced a new season pass-style membership called Echo Pass. The subscription will be available for $10 and will last through a single season of Echo VR, which runs a few months long.
The "Season Pass" option is popular for other free-to-play games like Fortnite.
Echo Pass has a free tier and a paid tier for users to experience. The free version allows plays to unlock unique chassis models, skins, decals, and other accessories and enhancements. The premium Echo Pass costs 1000 Echo Points to purchase, which is equivalent to $9.99 USD. All rewards are customization-based and offer no competitive advantage in gameplay.
For the first season of Echo Pass, over 50 premium enhancements have been announced, including:
New chassis
Boosters
Bracers
Heraldry such as banners, emblems, medals, tags, patterns, and titles
You can see some of the rewards associated with each level below: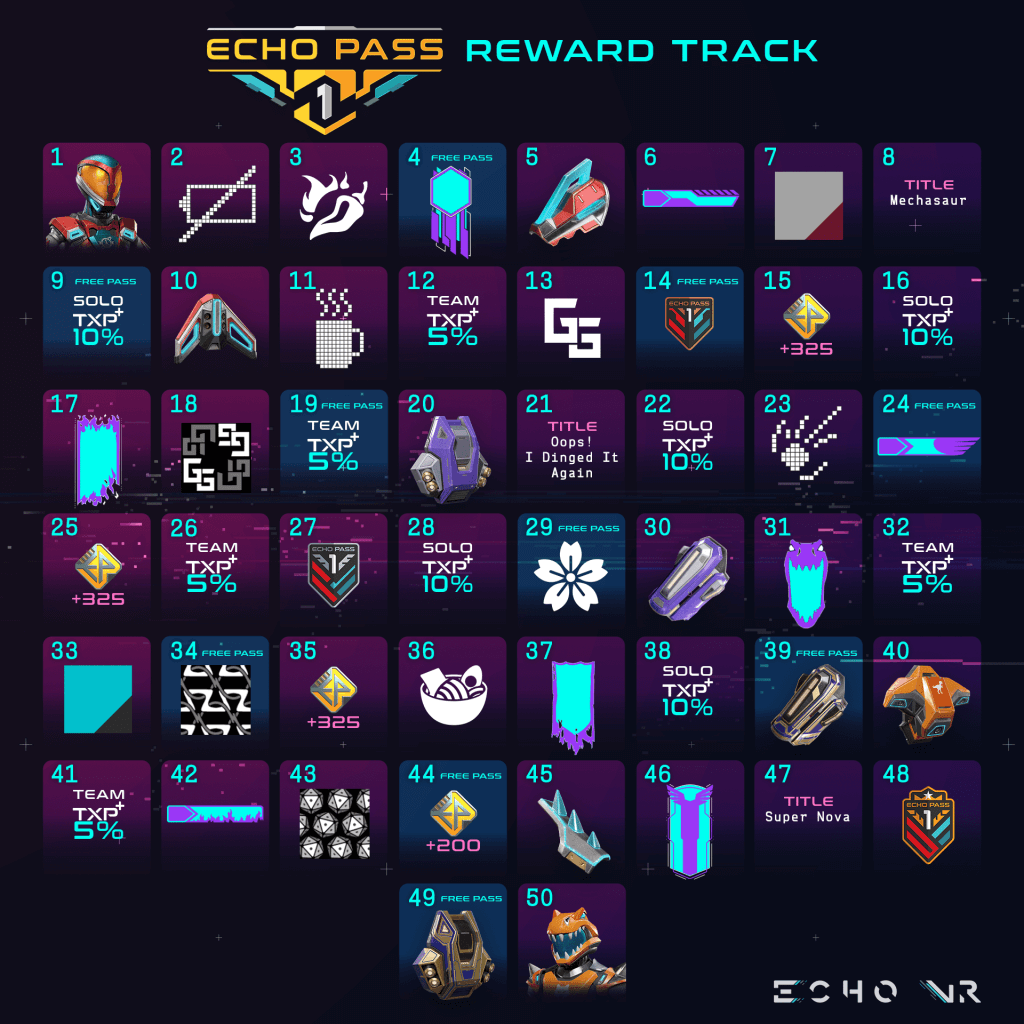 Click here to view Echo Arena VR tips.
A private test server is currently open to test new functionality associated with Echo Pass. The official public launch of the rewards has no release date yet, but is coming soon.
Each time a new season launches, old customizations will be wiped clean and you have to pay another $10 for access.
Ready At Dawn, the developer of Echo VR, has also announced plans to introduce more ways to redeem points later in 2021. Echo Arena is available for the Oculus Quest and PC VR headsets.