FitXR has announced the release of two new DLC content packs called Absolute Dance and Absolute Box. The packs are available to buy as in-app purchases within FitXR for $9.99 each.
FitXR is the rebranded BoxVR game for Oculus Quest. It received an overhaul in the fall of 2020 in order to provide a better variety of workouts. it is one of the top VR fitness games available today.
Absolute Dance includes four different work outs:
Parachute – A complete body conditioning workout, great to pair with a box session
Wild – Dance cardio session with classic hip hop moves
Kokaracha – Body conditioning with lots of squats, lunges, and side steps
Stormy Weather – Aerobics and cardio focused
Absolute Box includes more boxing workouts to check out:
Lasers And Stuff – a cardio based endurance challenge
Sweat On Me – work on your speed, reaction time, and hand eye coordination
Comma Get It – lower body focused to help strengthen legs
Bad – combines lower body, speed, and complex combinations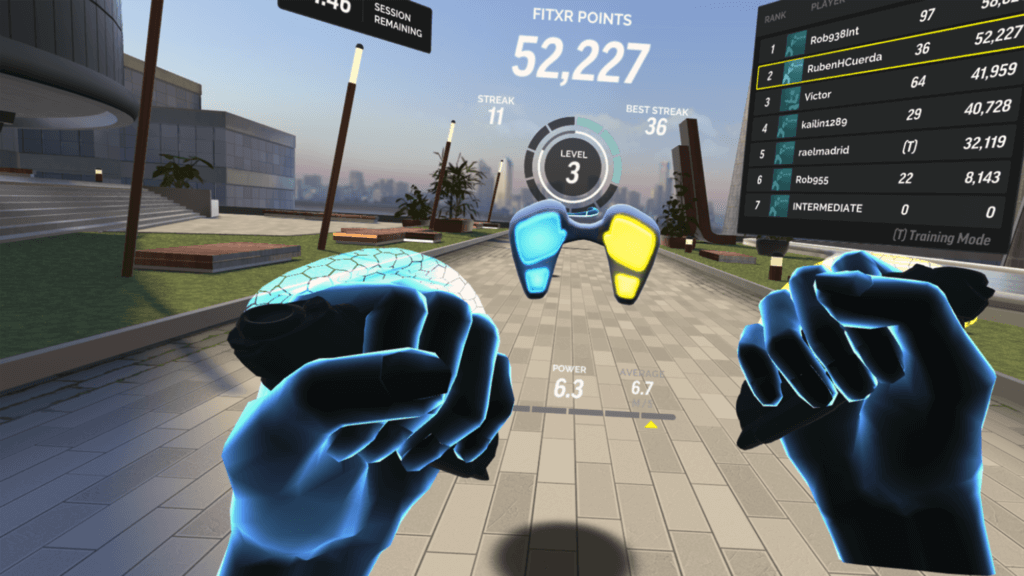 FitXR is a virtual reality studio that offers full-body group classes in virtual reality. FitXR is still built on top of the BoxVR idea, but it's taken things to a whole new level. The arena looks different, punches feel different, and your full body has been integrated better.
Every workout is recorded so you can see how many calories you've burned. Set your own goals and see your progress day by day to stay motivated. Choose from a variety of different music tracks by real artists and create your own workouts with varying levels of intensity. Build and save as many custom routines as you like.
Check out a review and gameplay video of FitXR below: