Superbright, the developers of In Death: Unchained, have announced that the game is introducing a season pass-style feature that will refresh the game with new features and tasks every so often.
UPDATE: In Death: Unchained season 2 is live!
Season 2 launched on February 16th and bring a number of changes to the game:
Top "OVERALL" leaderboard players will get immortalized in the game's Hall of Game
All players will earn experience and ranks for their placement on the leaderboard with new "Legend Coins".
Season 2 will begin with NEW LEADERBOARDS
Player progress and & will be retained between seasons
Ranks from previous seasons will be rewarded with weapon skins
The announcement comes after both Echo Arena and Population: ONE announced Season Passes in the past few days. Unlike those games, there does not appear to be an extra cost for the seasons in In Death: Unchained. As well, most of the progress reset appears to be leaderboard related.
In Death: Unchained is one of the best Oculus Quest 2 games you can play. In it, you use strategy and tactical positioning to run through procedural levels using a bow and arrow. Each level adapts its difficulty level to how well you play. The game is similar to Dark Souls but for virtual reality!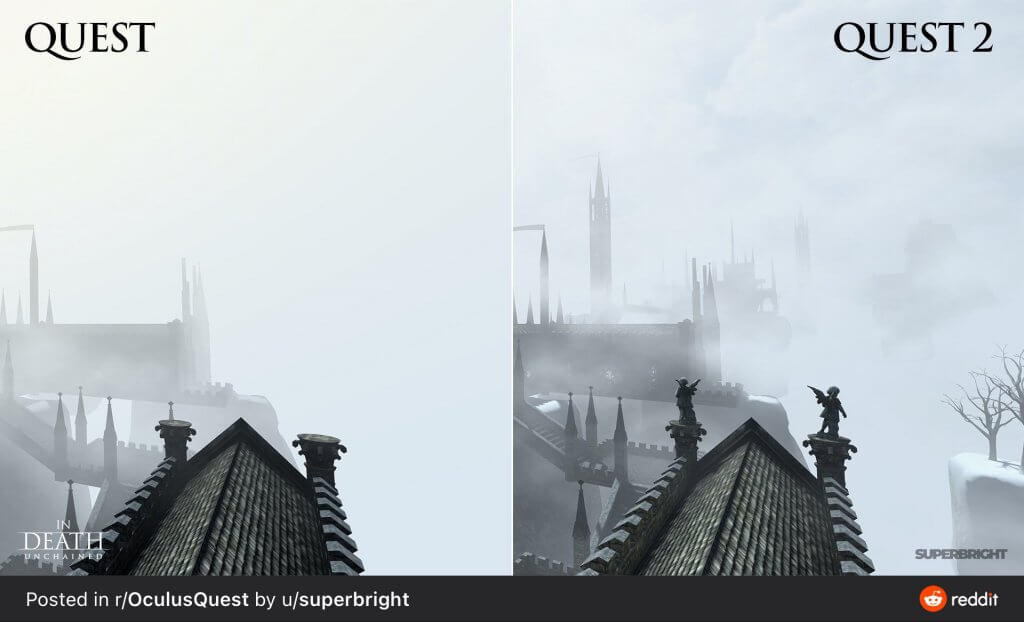 The developers of In Death: Unchained have been very active on Reddit to take user feedback and improve the game, releasing nearly weekly updates for fans to enjoy. The team was quick to optimize In Death for the Oculus Quest 2 and take advantage of the extra processing power and improved display.
If you haven't seen the game yet, you can view the gameplay video below to get a preview of how it looks.
Are you excited for In Death: Unchained's season 2 to begin? Comment below and let us know what you think about this game!
Subscribe to us today for free and get 101+ VR tips in your inbox! These tips cover everything from getting started in VR to hardware and software tricks and specific game help.