Virtual reality hand controllers have been subpar for most people. A new solution called the KupVR aims to solve all of the problems and make VR games even better.
In this guide, we will walk you through KupVR, which launched in March on Kickstarter. We'll show you how it works, its features, price, and how it compares with Oculus Touch Controllers, Vive controllers, Index controllers, and VR gloves.
What is KupVR?

KupVR is a VR hand controller that lets you get more out of your virtual reality games. This open-source 6DOF controller is plug & play. It supports VR and non-VR applications. 
The Kup-Controllers track the movement of your fingers and rotation of your hand. The Kup-Belt tracks the position of your hands and orientation of your body.
Together, the system aims to create a more accurate VR control system than ever before.
Simply put the belt and controllers on and you are ready to play games with full virtual hands. Each controller has IR sensors, haptic actuator, accelerometer and gyroscope, and Bluetooth.
How does KupVR work?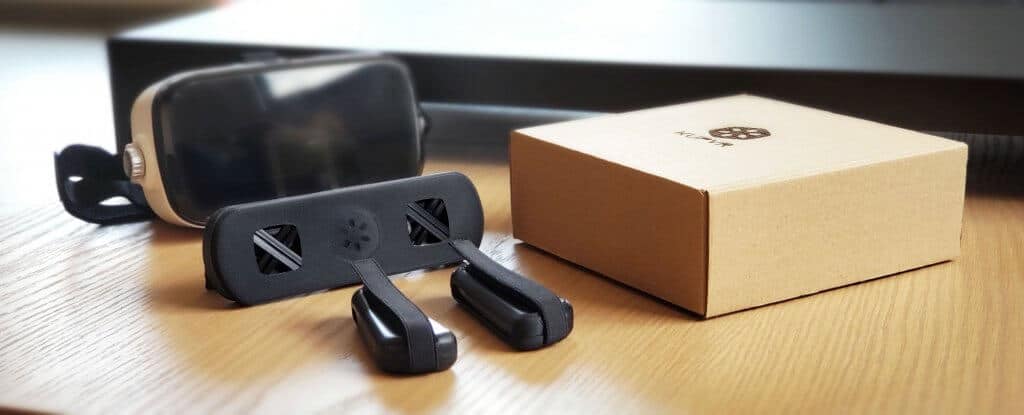 Although there are already VR systems that track what each of a user's fingers is doing, they are usually expensive gloves. KupVR is designed to be a low-cost alternative and it leaves the user's fingers open and free.There are three main parts to the system:
Two Kup-Controllers that are mounted across the palm of each hand
A Kup-Belt that's worn at the waist.
Infrared sensors in the Kup-Controllers continuously track the positions of all of the fingers on each hand. An integrated IMU (inertial measurement unit) notes the rotation of each hand. The Kup-Belt, meanwhile, tracks the orientation of the body. It also keeps track of the location of each hand relative to it.
There are haptic actuators in the Controllers and Belt, which buzz users according to what's happening within the game. The three devices wirelessly communicate with each other and your nearby VR headset via Bluetooth LE.
KupVR Features
Easy Setup
The KupVR is very easy to set up up. It doesn't require technical expertise to couple it. Plus, you can complete the setup process within 10 minutes.
Works with Smartphones
KupVR integrates smoothly with various smartphones on the market. It connects via the same Bluetooth LE standard as your VR headset.
Gamers can now experience games in a whole new way with their smartphones.
TV Compatible
These VR hand controllers can work on a virtual reality mode, using a TV screen as a regular console. Or, it can connect to your PC to enjoy the high-end titles out there that require all the juice.
Compatible with VR Headsets
The KupVR is compatible with most VR headsets on the market. They are also a lot more accurate than other VR hand controllers, which we'll show you below!
Full Finger and 6DoF Hand Tracking
KupVR offers full finger tracking and 6DoF features. You can walk around an item in a 360-degree circle. Bend over and view it from the top down, or crouch down and view it from the bottom up. This gives you more accuracy that other VR controllers.
Haptic Feedback
Haptic feedback is the ability to touch objects within the virtual space. KupVR guarantees that, by giving you sensations that make it seem like you are feeling a solid object.
Here are some other features: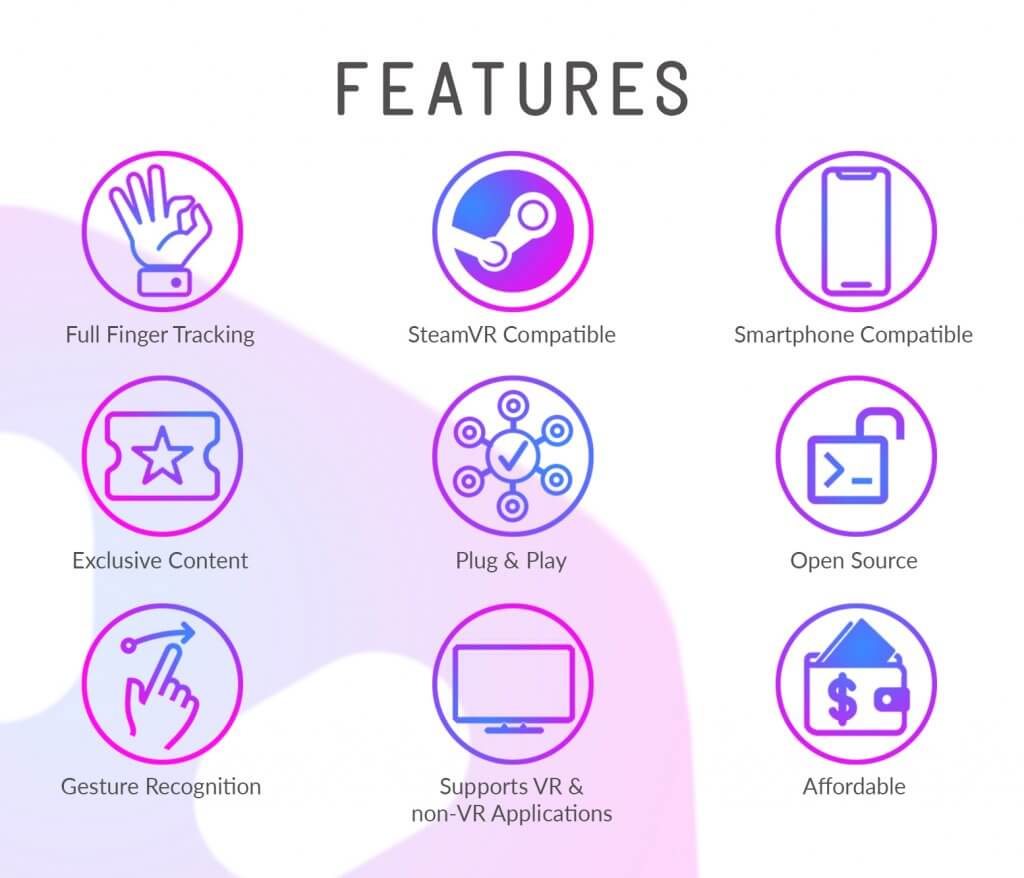 KupVR Cost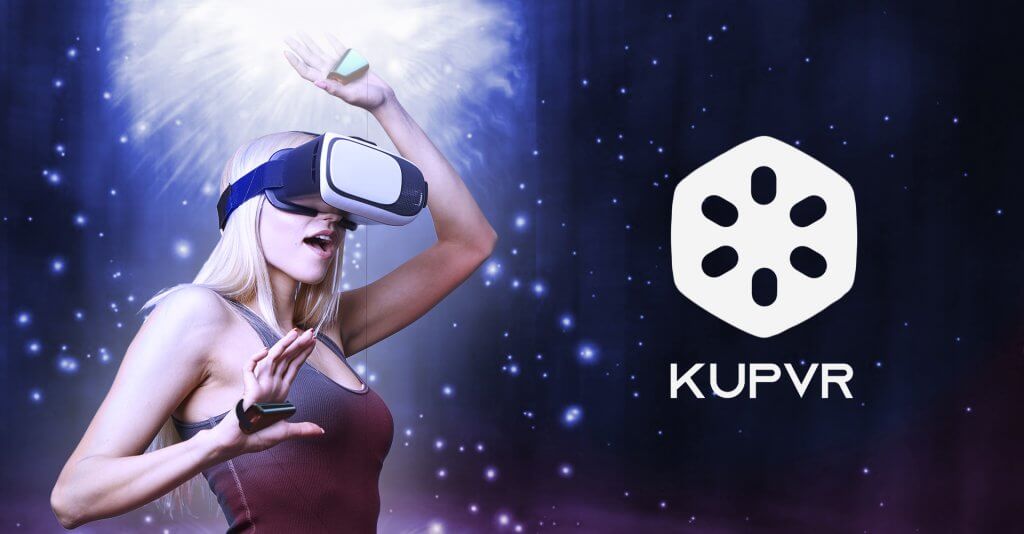 The earliest chance to own these controllers are through Kickstarter. The team has a bunch of different packages available, depending on your price point. The following are each of the packages you can get:
Kup C Kit – $69 – SAVE 18%
Kup-R-Controller
Kup-L-Controller
Kup V Kit – $89 – SAVE 25%
Kup-R-Controller
Kup-L-Controller
Kup-Belt
Kup VR Kit – $129 – SAVE 19%
Kup-R-Controller
Kup-L-Controller
Kup-Belt
Kup-Dock
Kup VR+ Kit – $139 – SAVE 18%
Kup-R-Controller
Kup-L-Controller
Kup-Belt
Kup-Dock
Mobile VR Headset
Kup VR Lover Kit – $279 – SAVE 17%
2x Kup-R-Controller
2x Kup-L-Controller
2x Kup-Belt
2x Kup-Dock
Kup-T-Shirt
KupVR vs Other VR Hand Controllers
KupVR is different from other VR hand controllers like Oculus Touch Controllers, Vive controllers, Index controllers, and VR gloves. It is superior in the following 5 areas: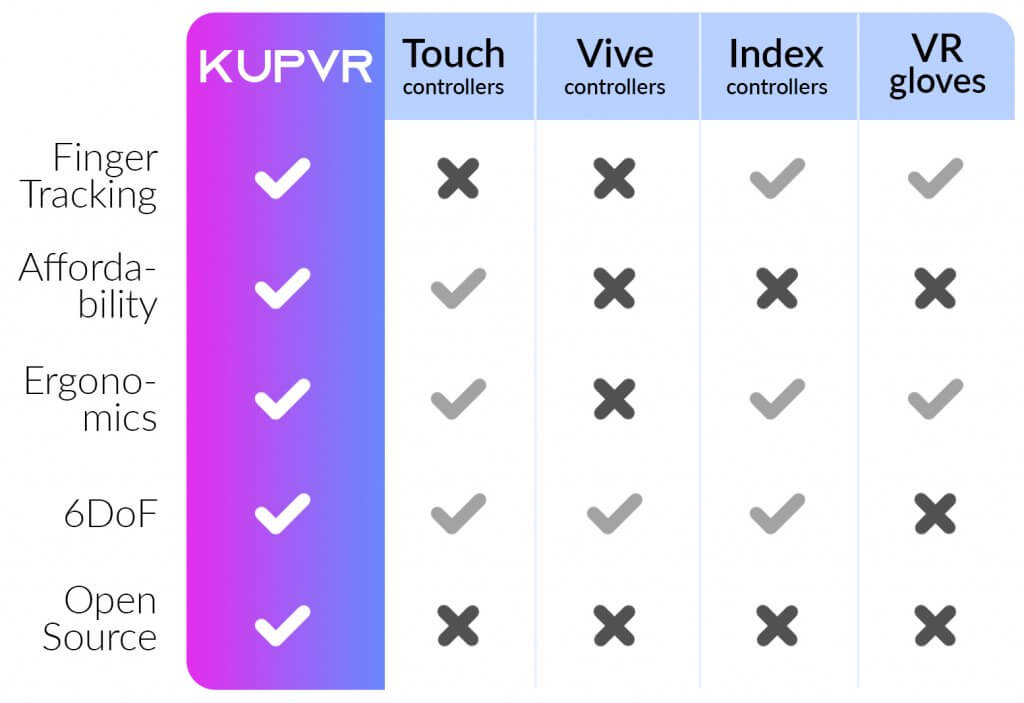 Finger Tracking
Oculus Touch and Vive Controllers don't have this feature. Finger tracking is only possible with these, the Valve Index controllers, and individual VR gloves. In the future, finger tracking will be expected in VR games for the highest accuracy.
Affordability
KupVR is very affordable compared to the rest except Oculus Touch Controllers. You can get them for as low as $69 via the Kickstarter project.
Ergonomics
These VR hand controllers are all ergonomically-friendly. They offer a comfortable fit and maximum efficiency for players.
6DoF
Users can walk around an object in a 360-degree circle. This kind of positional tracking leads to a much more engaging experience. 6DoF is critical to realistic simulation inside of virtual reality games.
Open Source
KupVR is an open-source VR hand controller. This means you can modify it to suit your needs. Games can be built to be compatible with the controllers.
How to Buy the KupVR
The only way to buy the KupVR currently is on Kickstarter. Click here to access the Kickstarter page for more information.
When does the KupVR ship?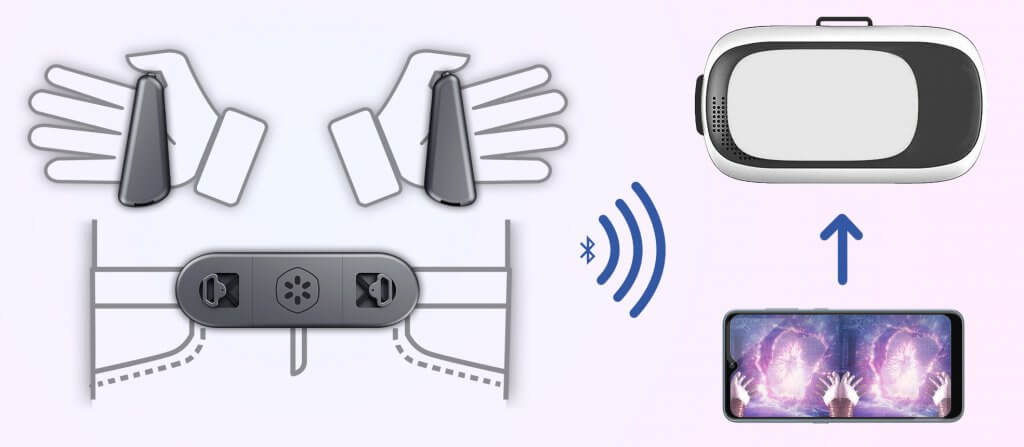 These hand controllers ships out to your home in August 2020. Early buyers get a discount, so hurry up while the Kickstarter project is still on.
How to Help Promote KupVR
You can help promote the KupVR and earn 5% of each sale for doing so! To help KupVR out:
Click this link and register as a Booster.
Share your unique Booster link on your Facebook, Twitter, Blog, Website, or wherever you'd like!
Refer to your Kickbooster dashboard and watch your commissions roll in!
What do you think about the KupVR? Share your thoughts with us using the comment box below.