Sony has announced that they are giving away ten free games during their 'Play at Home' Initiative starting on March 25th. Of those ten games, 5 of them have full Playstation VR support, which is awesome news for PSVR owners looking for some new content!
The five VR games included in the promotion are:
Moss
Thumper
Astro Bot Rescue Mission
Paper Beast
Rez Infinite
A few of these games appear on our best Playstation VR games list, so this is fantastic news.
Also included in the promotion are the games Abzu, Enter the Gungeon, Subnautica, The Witness, and Horizon Zero Dawn. The redemption window to get your free game runs from March 25th at 8pm PT until April 22 at 8pm PT for all games except for Horizon Zero Dawn. That game is available from April 19th at 8pm PT until May 14th at 8pm.
You can also get the latest Ratchet and Clank game (non VR) for free as well!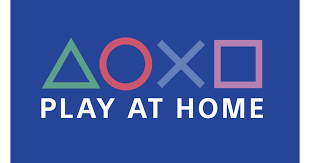 Sony launched the 'Play at Home' initiative back in 2020 when the COVID-19 lockdown started. At that time, they released the Uncharted collection for free. The 2021 edition of Play at Home features more games and a clear focus on virtual reality as well.
Assuming that the Playstation VR 2 comes with backward compatibility when it launches in 2022, there are some good games to pick up here.
An outline of the games on our best PSVR list is below.
Follow us on Twitter for new augmented and virtual reality news.
Subscribe to us today for free and get 101+ VR tips in your inbox! These tips cover everything from getting started in VR to hardware and software tricks and specific game help.
Click here or the image below.
Moss
Moss is a single player adventure game released for VR and available on Playstation VR, Steam VR, and Oculus. In the game, you guide a mouse named Quill on a journey of greatness.
While exploring the woods, she finds a mysterious Glass Relic and an ancient magic is awakened. Together, you will travel together to different worlds and locations. Each level contains enemies to battle and puzzles to solve. As you progress through the story, you will look for Quill's uncle and help her to save the day.
Moss is a good Playstation VR game for those that like adventure titles with a puzzle twist. The presentation is fun for any age. The only drawback is that you need to use your Dualshock controller on PS4 to play.
Astro Bot Rescue Mission
Astro Bot Rescue Mission is a perfect example of how to develop a great VR game. It is a lovely platformer with invention and a real sense of fun. You will enjoy this game even if you didn't have to don a headset to enjoy it.
Players team up with Captain Astro to rescue his lost crew scattered across 5 worlds different worlds. The DualShock 4 controller is used to control Astro, but is a virtual gadget in the game to help Astro on his way. 
As you guide the little robot around you through the levels, you'll shoot grappling hooks. You will also shoot shurikens and more to get him through to his goal. It's brilliant fun, and a must-play for PSVR owners.
Paper Beast
Paper Beast is one of the most unusual Playstation VR games. It is a puzzle adventure inside a digital world. As you explore the world, you will come across digital life forms originating from lost Internet codes and algorithms inside the internet.
The main story in Paper Beast has you solving puzzles and challenges. You shape your world to overcome obstacles and find solutions to your problems. Along the way, there is a cute mystery to unravel.
In addition to the campaign, there's a sandbox mode where you can build your own worlds. Paper Beast is one of those video games which showcase how unique VR can be.