Steam released their 2020 Year in Review on their blog this week and mixed in with all of the statistics is one that shows they've added 1.7 million new Steam VR players in 2020. In addition, the total amount of playtime doubled over 2019, the effect that the COVID-19 pandemic has had on the world.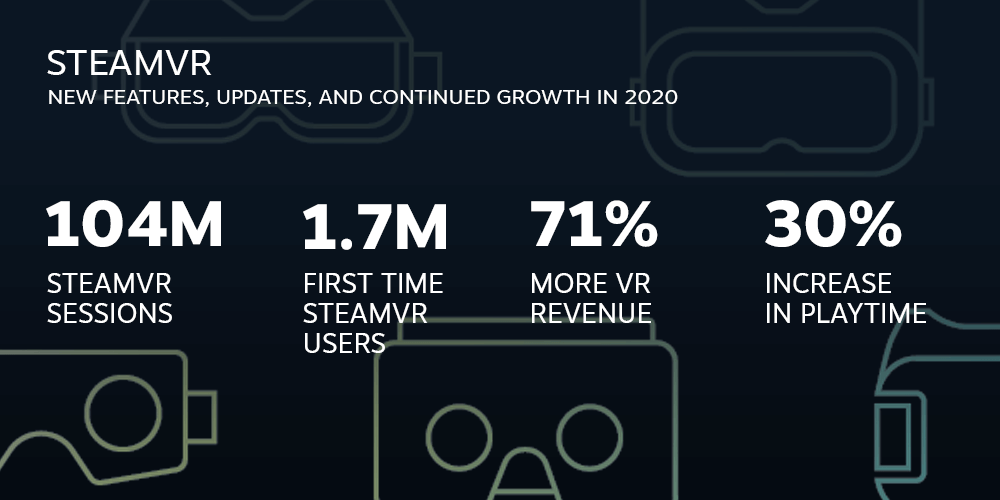 On the virtual reality side, all VR statistics for 2020 are looking very promising. Over 104 million Steam VR sessions were logged in 2020, with each session averaging 32 minutes in playtime. Game sales were up 71% year-over-year, with Half Life: Alyx being responsible for 39% of that.
In response, Steam has continuously upgraded their VR experience throughout the year, with a new Dashboard and expanded support for OpenXR. Steam also owns the Valve Index VR headset, which they had trouble keeping in stock for most of the year. Steam notes that inventory has caught up at the end of 2020.
Steam contains most of the best VR games on their platform.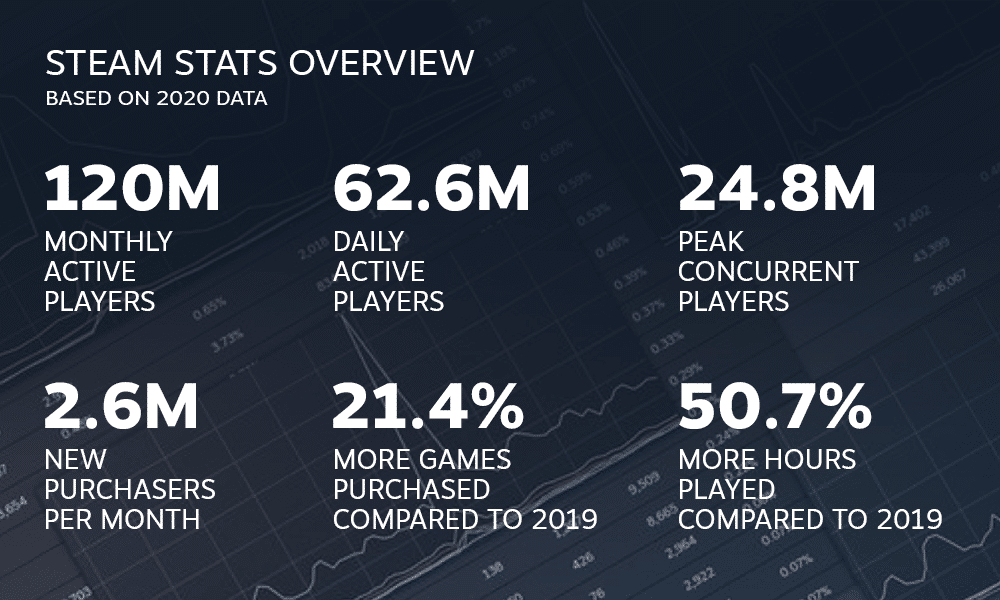 Steam is up on nearly every measurable category due to the effect that COVID-19 has had keeping people indoors. The platform sees 120 million monthly active users and over half of those are active daily. Overall hours spent on the platform increased by 50.7 percent compared to 2019.
21.4 percent more games were purchased during 2020 from Steam and there were 2.6 million first time purchases monthly.
Some of the things planned for Steam in 2021 include:
Team China – Steam is close to launching a program to bring Steam onshore into China in early 2021.
User Experience Improvements – Steam is looking at further ways to make it as easy as possible to buy, install, and play games.
Steam Login – A refresh to the the Steam Mobile app is planned, making it easier for users to login and keep their accounts secure.
The Steam Points program – steam is brainstorming more ways to reward users, including folks who aren't especially interested in Steam Community features.
Linux – Steam is putting together new ways for prospective users to get into Linux gaming.
Steam Labs – Steam is exploring new ways for players to browse the catalog in the coming year.
25.2 Exabytes of data was delivered by Steam in 2020.