Come read a full summary of the 2022 Upload VR Summer Showcase! We have details on all of the new VR games announced during the showcase.
The show took place on June 9th at 8:00am PT and featured a ton of new VR game trailers, announcements, reveals and more! We saw a few new multiplayer VR games and VR party games which will be coming out later this year. As well, new game showcases for PCVR and the Oculus Quest.
This is the fourth Upload VR Showcase, after summer 2019, 2020, and 2021 events over the past two years.
Use the share buttons to share the live stream and live updates below with your friends!
What is Upload VR Summer Showcase
The Upload VR Showcase is all about the VR industry coming together to make a big splash and announce new VR content. The first three Summer Showcases were held in 2019, 2020 and 2021, and the 2022 edition promises to showcase over 20 new VR games.
Youc an expect news from some of the biggest VR developers around like Fast Travel Games and Cloudhead Games as well as highlights on some indie darlings.
Below we'll have a summary of every announcement made during the summer showcase. Underneath that is a link to the live stream so that you can watch along live if you can!
2022 Upload VR Showcase Announcements
Broken Edge
Broken Edge is a God-like multiplayer duelling game set in a fantasy world. Use special powers and blades and martial arts to fight competitors, both real and computer. Climb the ranks and earn more powers.
Zenith VR Update
Zenith, the popular MMO game has a new update coming which will bring a lot of new content into the game. There will be 6 new dungeons, 8 new pieces of armour, and 20 new quests added to The Celestrial Throne Update on June 16th.
Final Fury
Final Fury is a multiplayer VR fighting game from the same studio as Synth Riderz. You have to punch and hit targets on the screen in order to execute attacks on your opponents. The game launches in 2023 and there will be more information soon.
Nerf Ultimate Championship
Finally, Nerf Ultimate Championship is launching on August 25th! The game features online multiplayer shooting in a paintball style format. A highly detailed multiplayer map was shown along with other features in the game. There is a shooting range and a parkour course you can use to hone your skills before jumping in online.
Unplugged VR Update
Unplugged VR, the popular hand tracking guitar game for VR has a new update coming! There are new songs from Pantera coming into the game today in a new DLC!
Dyschronia
Dyschronia is a futuristic mystery and adventure game. When the founder of a futuristic city is murdered, you have to solve puzzles and unveil the truth behind the murder. This murder mystery game is coming later in 2022.
Cosmonious High Accessibility Update
Alchemy Labs has a new Cosmonious High update that allows people with permanent and temporary disabilities to play the game how they want. There is a new one-handed mode and a seated mode. The game also supports more languages and there are more visual tutorials.
Miscellaneous Game Updates
During the Upload VR gaming showcase, a number of new updates were showcased from some existing games:
Virtuoso – There is a new environment and new tools for more song variety. Youtube integration is also now in the game.
Cities VR – The new Metro & Traffic Routing update gives you new ways to connect your cities with traffic options.
The Patcher – The free beta for this game on PC VR is still available to join.
Into the Radius – The Quest 2 port of the PC VR game is launching on the Quest in September.
Demeo – In the Curse of the Serpent Lord update, a new character called Oana has been added into the game. She is a spellcaster and this is a free update for all players.
After the Fall
After the Fall is a zombie shooting game that has received rave feedback. The Frontrunner Season update brings more zombies to kill in new levels and other new features.
Stride Multiplayer Update
In Stride, you have to parkour through a bunch of crazy different levels. The new update brings multiplayer to the game in a bunch of different game modes. There is a Horde mode where you move together or a King of the Hill battle mode.
HeliSquad: Covert Operations
From the creator of Warplanes, Helisquad is is a new game from Home Net Games that promises to bring action and stealth gameplay to all major VR headsets.
Twilight Zone VR
The Twilight Zone has three unique stories packed into it. It's part horror and part mystery as you explore areas that don't always appear as they seem. Some gun play and hand combat was demoed in the preview.
Path Craft
Path Craft is a playful VR puzzle game where you have to provide building blocks and other tools to help your character reach the end point of each level. It's a brain puzzle platformer game for VR.
Hubris
Hubris is an action-adventure game set underwater. The visuals in this game are some of the best we've ever seen in VR. A demo was released earlier in 2022 to preview the game and to provide feedback for the final release.
Ragnarock Hellfest Raid
A new update to Ragnarock is available which adds new songs and more gameplay into the popular metal drumming game.
Propogation Paradise Hotel
Propogation Paradise Hotel is still on its way for the Meta Quest. A few common questions were answered during the showcase. There will be limited guns and weapons in the game, there will be bosses, and there will not be any coop play. The game is a mysterious horror VR game.
Kiwi Design Elite Strap
An upgraded elite strap for the Quest 2, along with controller covers were shown from Kiwi Design, one of the most popular Quest accessory brands.
Mothergunship Forge
An upcoming shooting VR game was shown called Motherfunship Forge. A lot of chaotic action was shown, shooting at different enemies within the game. The game is available from June 16th.
Liminal Phase
Liminal Phase is a low-fi horror game made by an indie development team. A short preview was shown and the game looks like it has puzzle elements to it as you avoid giant-like monsters.
Hellsweeper VR
Hellsweeper VR is an intense action VR game where you have to slice and dice and shoot your way through different enemies. The game features brutal combat and ragdoll physics, similar to Boneworks but with more of a storyline. You can also conjure up spells to take care of your enemies.
Espire 2
A sequel to the popular action game is coming soon with new characters and upgrades to the ones from Espire 1. In the game, you get to switch between a tactical fighter named Sinder and a machine learning robot named Sooty who can use a bunch of cool technology. One cool feature in the game is that when you control Sooty, your vision and environment transforms down as if you are three feet tall.
Espire 2 is coming soon in 2022.
New Indie games
Upload VR showcased a number of upcoming indie games coming soon to the Meta Quest 2.
Orbital Strike is a low-fi space combat simulator for up to 4 players. You fly through space and battle other ships and enemies.
Wands Alliances is a multiplayer spellcasting game. Teams of three players go head to head against each other.
Next Player Please is a pass and play VR party game where you pass the Quest to your friends and play mini games together.
Tin Hearts is a lemmings-style game where you guide trains around a track.
Eolia is a musical puzzle game that features full hand tracking controls.
Requisition VR is a zombie survival game where you make weapons out of household games. There is single and multiplayer game modes.
We Are One
We Are One is a time loop game where you play your own team maters in order to fight enemies and solve puzzles. It's a unique VR game that looks perfect for play on a headset.
What the Bat?
In this game, your hands are two baseball bats. Use your bats to solve puzzles and mini games and make it through different levels. What the Bat is from the same studio as What the Golf.
Gambit!
Gambit is a co-op shooting game coming later in 2022. It features an aggressive style and a lot of profanity laced dialogue. Something very interesting to look forward to.
Among Us VR
Finally, some VR gameplay for the highly anticipated Among Us VR game was shown. It looks very similar to the original PC game but with first person views. The game is launching this holiday season.
Killer Frequency
Killer Frequency is a VR horror game with a storyline based around a radio station. not much information was released yet.
2021 Upload VR Showcase Announcements
Cities VR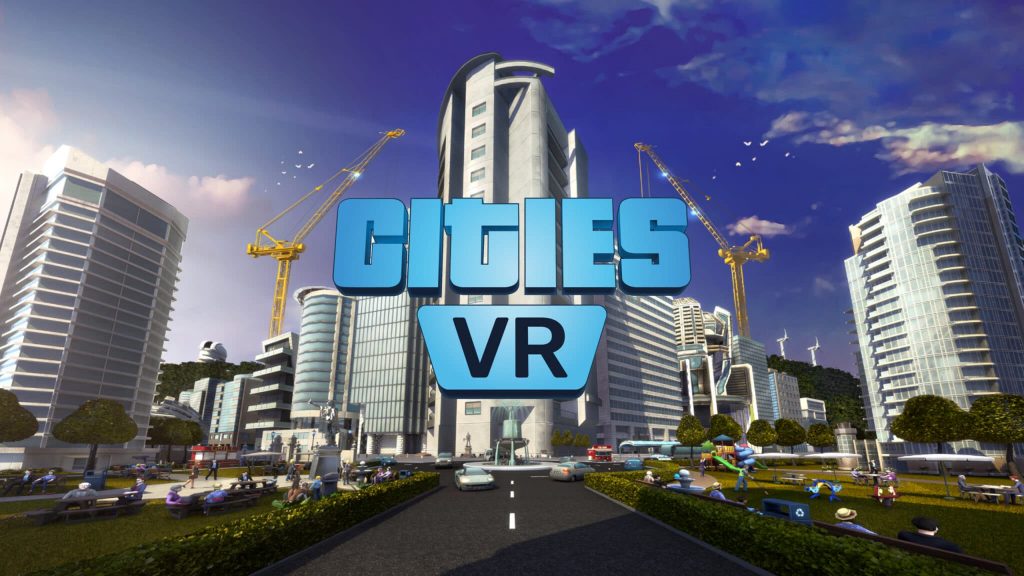 Cities VR is a port of the Cities: Skylines game directly into virtual reality. You are the mayor of your own city in an exclusive birds eye view. Watch your developments come alive and grow your city. Give your residents what they want and grow your population.
Nerf Ultimate Championships
A demo for a new arcade multiplayer shooting game with Nerf branding was shown. The game features online multiplayer shooting in a paintball style format. A highly detailed multiplayer map was shown.
Against
Against is a crime noir style game with supernatural features. To save the city from darkness, you have to dodge, fight, and attack enemies as they fly by you. The game has a Pistol Whip style of movement that is automatic.
Fans who have been following Against on Reddit have seen the development of this game first hand.
Against is coming on December 16th.
Lucky's Tale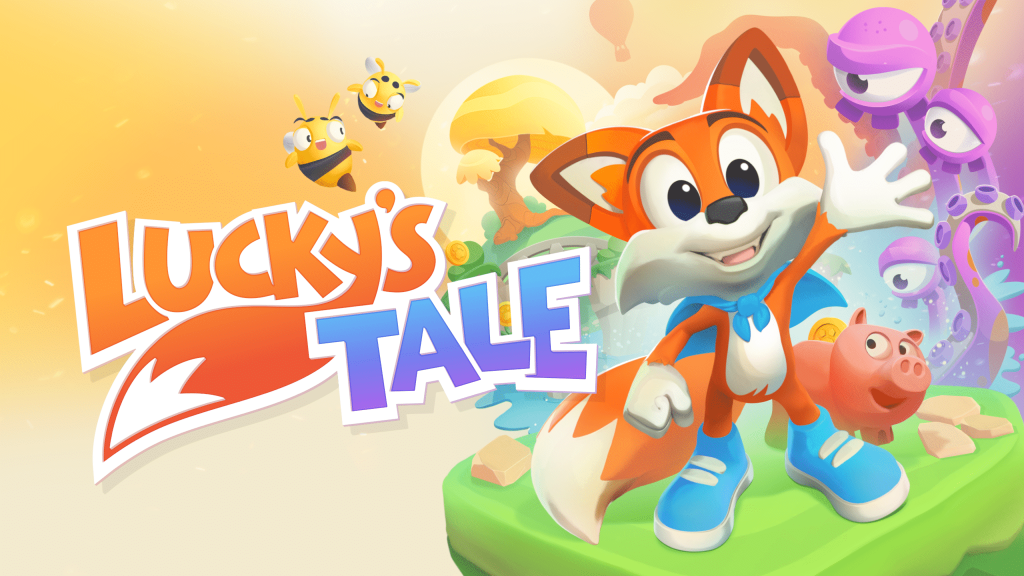 You control Lucky, a fox, in a platform style game. Move, jump, dodge, and attack your way through each level in the game. The game mechanics are made from VR. Think Crash Bandicoot for virtual reality.
Lucky's Tale was originally available for the Oculus Rift.
The Chewllers
The Chewllers is an online cooperative shooter where you have to survive and fight. Each fighter in the game has a different style and you need to team up with your friends in order to win.
Teamwork is key in the game to pick a strategy and advance forward. You can build towers and deploy a number of strategic elements in the game.
RuinsMagus
RuinsMagus is an anime style RPG game. It takes place around some grand ruins and features an expansive story that has you unravel a mystery. The game will be supported in Japanese and English and features 26 different chapters.
You can level up your character with new skills such as magic and power. The game was built from the ground up for VR and features the same graphics on PC VR and the Oculus Quest 2.
You can back RuinsMagus on Kickstarter. The official launch is set for this winter.
Smash Drums

Smash Drums is a VR drum rhythm game. Your controllers turn into drum sticks and you have to smash along to the beat in a variety of songs. There is an 8-player co-op mode, 8 different environments, and over 20 songs to play in the game.
Smash Drums is available right now for the Meta Quest.
Bean Stalkers
From VR Storm Studio, Bean Stalkers is an adventure game where you have to climb and explore different worlds. Deploy magical attacks, collect resources, and craft what you need to succeed. The higher you move on the tree, the harder things get.
Bean Stalkers looks unique and interesting in virtual reality. It is a cross between a shooting game and an action strategy game.
Hyper Dash

Coming soon to Hyper Dash are new skins, guns, and characters to play in The Winter Update. There is also a new game mode to try out. Hyper Dash is an online multiplayer game.
Ultra Wings 2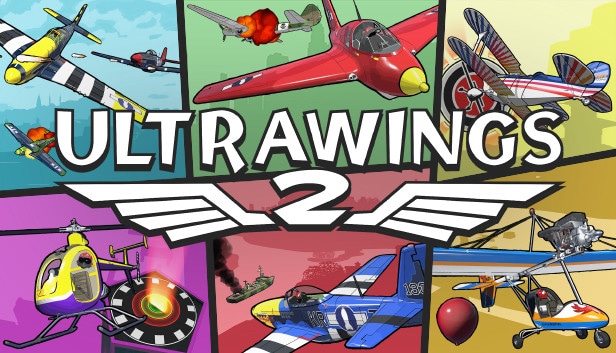 Coming in February 2022, Ultra Wings 2 is a flight simulator game. A short preview was shown that has you flying airplanes through huge cities, oceans, and vast lands. Use your airplane to shoot and attack enemies and make sure you keep your plan in the area.
Ultra Wings 2 is coming for the Meta Quest and SteamVR.
Ziggy's Cosmic Adventures
Ziggy's Cosmic Adventures is as adventure game where you have to protect an alien named Ziggy. Use weapons and skills to navigate a ship as you move to safety.
Ziggy's is coming to SteamVR and the Meta Quest 2
Outlier
Outlier, from Joyway, is an upcoming strategy and shooting game. Select your weapon of choice and battle enemies in a chaotic wave shooting experience.
Garden of the Sea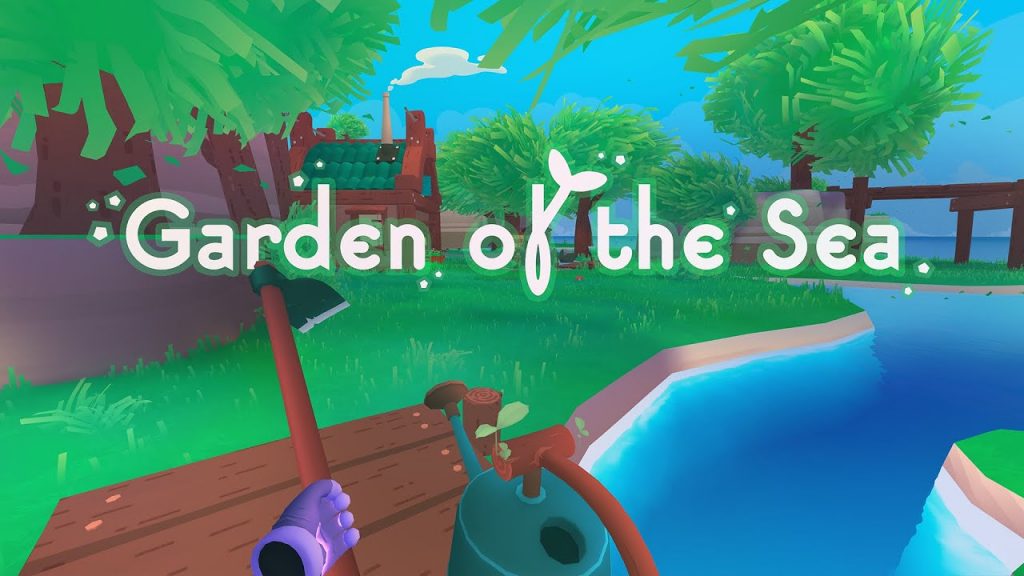 Garden of the Sea is a calm adventure game coming for the Oculus Quest 2. Some of the mechanics shown in the game include taking pictures, piloting a ship, fishing, solving puzzles, crafting, and collecting resources.
In the game, you have to complete missions and objectives. The game looks like it has been polished up for a while, though we don't know a ton of details.
Vertigo II
Vertigo II is a futuristic action game that takes place in a city called Autonica. A civil war has erupted and only one side will prevail. The game features one massive open world level. You join a team, pick up your weapon of choice, and fight through different enemies.
You can pick whether to join the side of Revolution or Tradition.
Vertigo II is coming soon for Steam VR.
Little Cities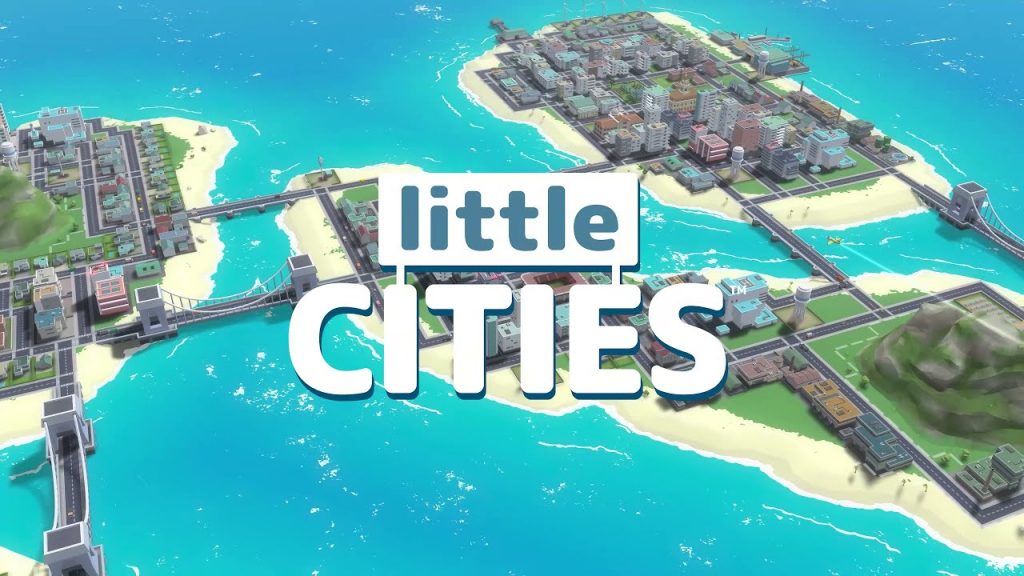 nDreams is developing Little Cities, a city building simiulator similar to Cities: Skylines. You play a God character, similar to Deisim, where you can build roads, houses, businesses, and more. Grow your city and keep your residents happy. Deploy special buildings like schools, stadiums, and more.
In Little Cities, you also have to manage natural disasters and other things that threaten to ruin your city. We are big fans of simulator games in virtual reality and think Little Cities has a lot of potential.
Little Cities is coming in the spring 2022.
After the Fall

After the Fall is a battle game from Vertigo Games that takes place in the winter. We've featured the game a few times and have been waiting for it for a while. Vertigo Games has also released Arizona Sunshine in the past.
In After the Fall, you have to shoot your way through levels, defeating bad guys and levelling up as you go. There are strategy elements in the game as well. It is one of the most graphically advanced games coming for the Meta Quest 2.
Ultimechs
From Resolution Games, Ultimex is a multiplayer game that is coming soon in 2022. More information to be released soon.
Blaston

On December 9th, a new update from Blaston will launch with an arctic season mode. New characters and guns are on the way.
Demeo

On December 16th, the Roots of Evil expansion pack will be released. More information will be coming soon.
Moss 2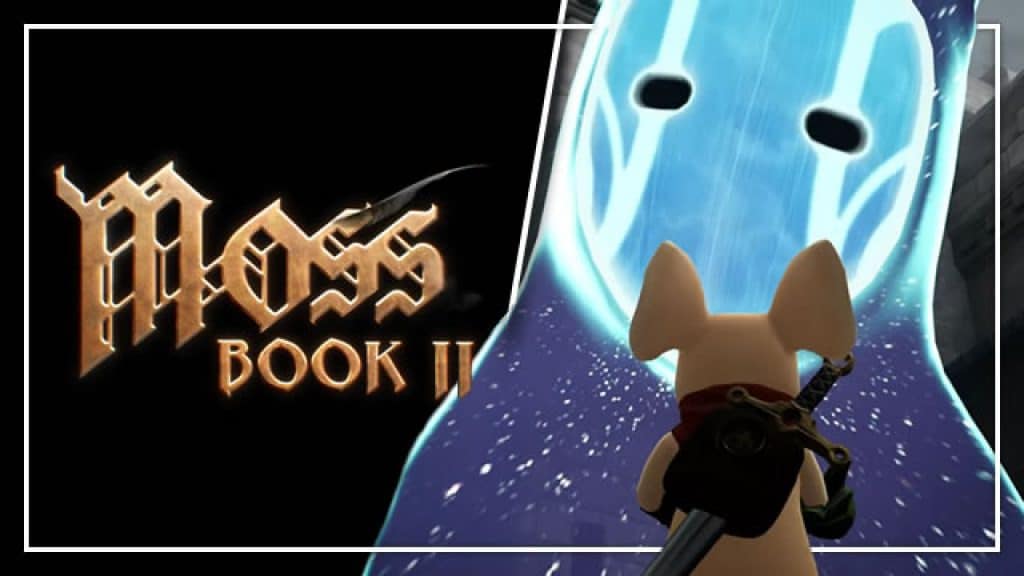 From Polayc, Moss 2 is a sequel to the popular adventure game. You control the beloved mouse on a new set of adventures and levels. Solve puzzles, defeat enemies, and make it through each level alive. Moss 2 expands on the game with new features and components.
Paranormal Hunter
Paranormal Hunter is a 4-player cooperative game where you have to team up with friends to uncover paranormal entities. It is coming for SteamVR and Playstation VR.
The game is a unique horror experience that you play with your friends. You haev to search through dark levels and uncover spirits, ghosts, and demons.
Lost Recipes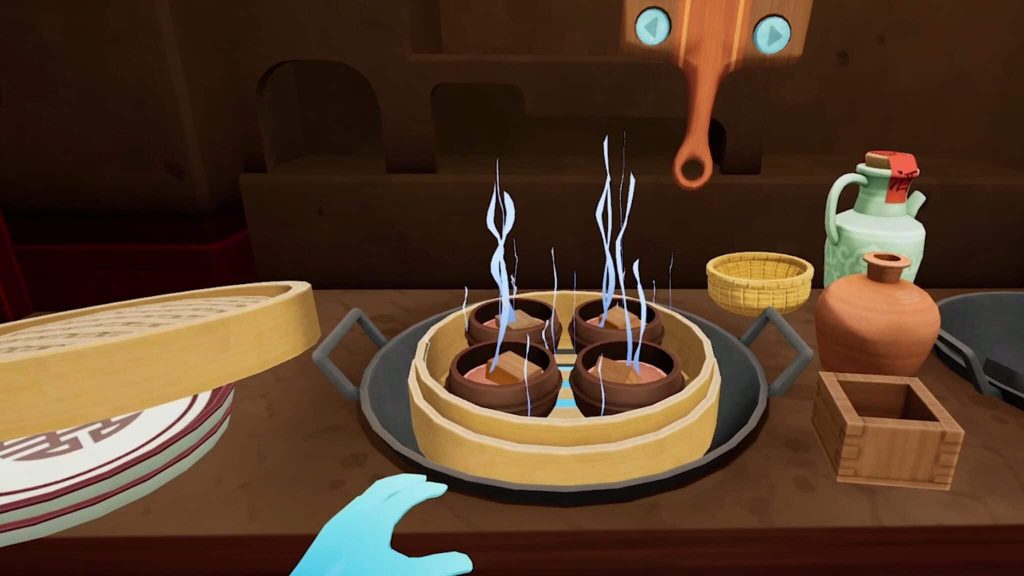 From Shell Games, Lost Recipes is a cooking game that takes place through different time periods. You have to learn how to create historical dishes from a variety of different cultures and countries.
Lost Recipes is a twist on the VR cooking genre. In the preview, there were a lot of different cooking styles shown off. The game is a more relaxing experience compared to others in this genre.
Propogation Paradise Hotel
From Wanadev Studios, this is a mysterious zombie like game based off of the Propogation 360 demo game. You have to explore the environment, fight through enemies, and stay alive.
Propogation Paradise Hotel is coming in Q4 2022.
Zenith VR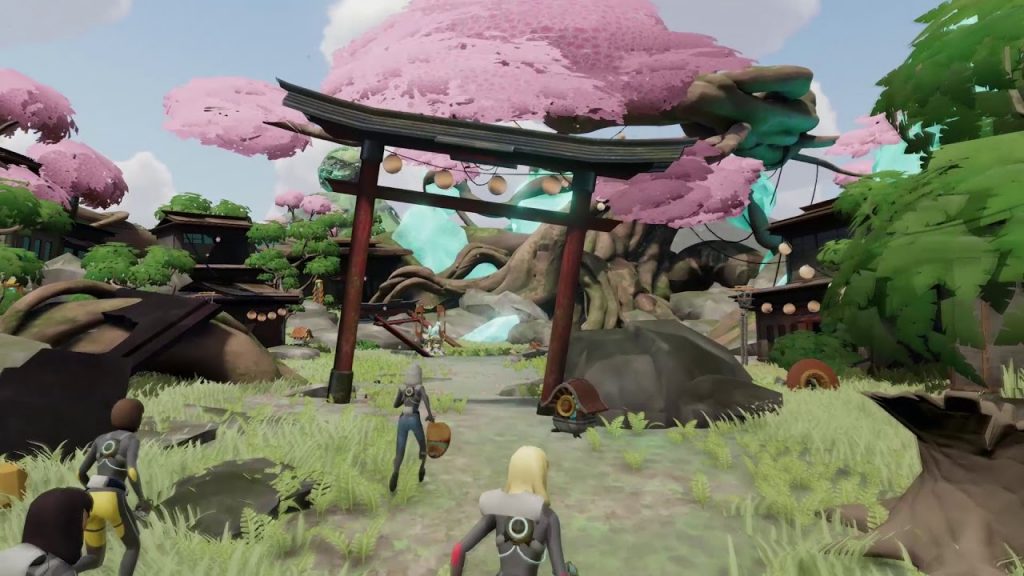 Zenith is an upcoming MMORPG game that we've been excited about for a long time and has been featured in our Upcoming Oculus Quest games guide.
Zenith has all MMORPG components included in a large open-world environment. Level up your characters, fight enemies, and join with other players. Zenith has some of the best RPG battling mechanics we've seen in virtual reality so far.
Zenith is being released in beta on December 18th, 2021.
2020 Upload VR Summer Showcase Announcements
The following is a replay of all of the 2020 announcements at the summer showcase. As you can see, a lot of popular Oculus Quest games that are now available were previewed.
Solaris: Offworld Combat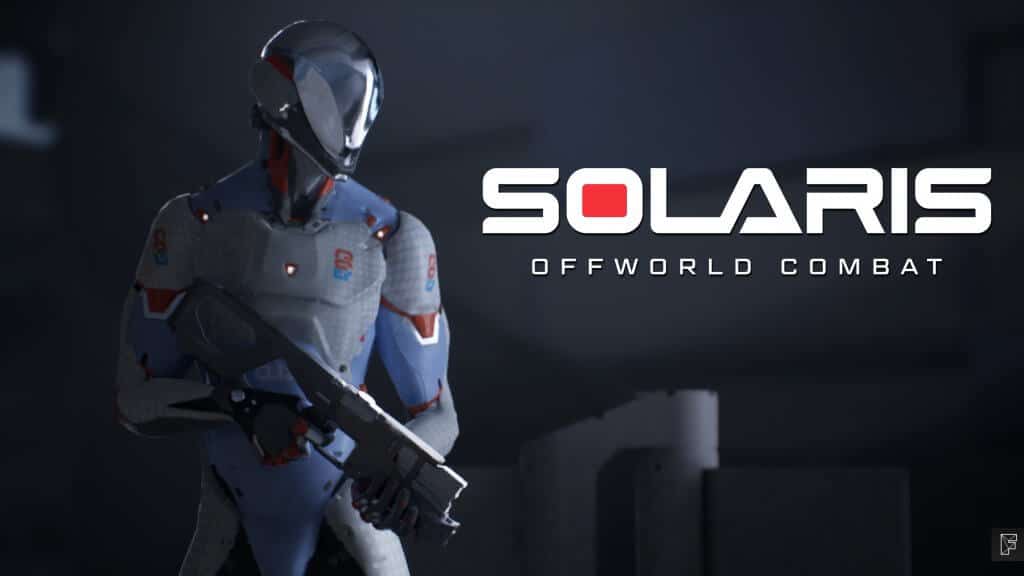 The first thing shown was a trailer for a new first person shooter game called Solaris. Coming August 2020 for Oculus Quest and Rift S. A release for the Playstation VR is planned for later in 2020.
Solaris: Offworld Combat contains the following features
8 player online multi-shooter (4 vs 4)
Control the point game mode
Solaris is an online shooting game that takes place in different battle arenas. The game has a similar feel to Echo Arena. The action is high pace and quick. You can pick up weapons on the fly as you run across the map.
Panther VR
Next up was a stealth-action sandbox game called Panther VR. You can plant out your heist, choose yourweapons and gadgets and infiltrate your location. You can go full stealth or guns blazing, level up, get rich, and expand your personal hideout with powerful weapons.
Panther VR was funded on Kickstarter. The game is available from today on Steam and PCVR headsets.
Onward VR for Oculus Quest
Next, Nigel from Onward VR announced that the popular first person shooter game is going to be available for the Oculus Quest shortly!
Wraith: Afterlife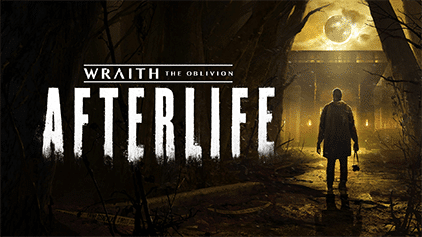 Next up was a quick preview from Fast Travel Games for a new VR horror game set in the world of Darkness called Wraith. The trailer was quick but high quality.
A full gameplay trailer will be released in August. The game will be available on all major platforms.
Phantom: Covert Ops
Phantom: Covert Ops for the Oculus Quest has been officially announced as being released on June 25th for Oculus. The popular stealth tactical game has been coming soon for the Oculus Quest for a while now.
Star Shaman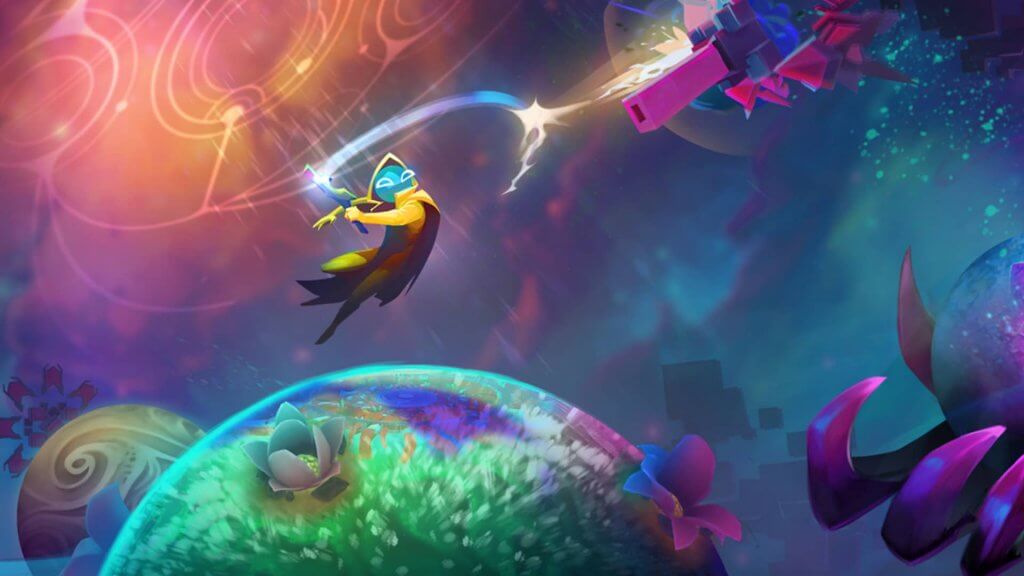 Next up was a preview of a brand new VR game called Star Shaman, a space exploration and spell casting game. The team has been working nonstop to create a game that moves well in virtual reality.
A trailer for Star Shaman was shown. The game takes place in space but has a funky sci-fi theme to it. In the game, you cast spells and magic to different space objects and targets. It will be available later in 2020 for all major headsets (Quest included).
The Walking Dead: Saints and Sinners Meatgrinder Upgrade
Next up, a trailer of a new DLC for Walking Dead: Saints and Sinners was shown. The game is the top horror zombie game available in VR.
In the game, you face waves of zombies, destroying them with weapons and melee attacks. This summer, the Meatgrinder update will be released in July 2020.
The Rig: A Starmap to Murder
A preview trailer for The Rig was shown next. The game is a mystery adventure game that is planned for release this summer on SteamVR. The Rig is an immersive, story-drive space-noir adventure game. You get to explore a fully-interactive light freighter as you attempt to land, find your brother, and uncover a mystery about murder and broken romance.
Not a lot of details were shown in the trailer, but more information is coming later this summer.
Spaceteam VR
A showcase for Spaceteam VR was shown. In the upcoming update, there are more controls, more puzzles to solve, and more teamwork to work through. The game recently launched for the Oculus Quest and is a good cross-play game.
The new content updates will be free!
Traffic Jams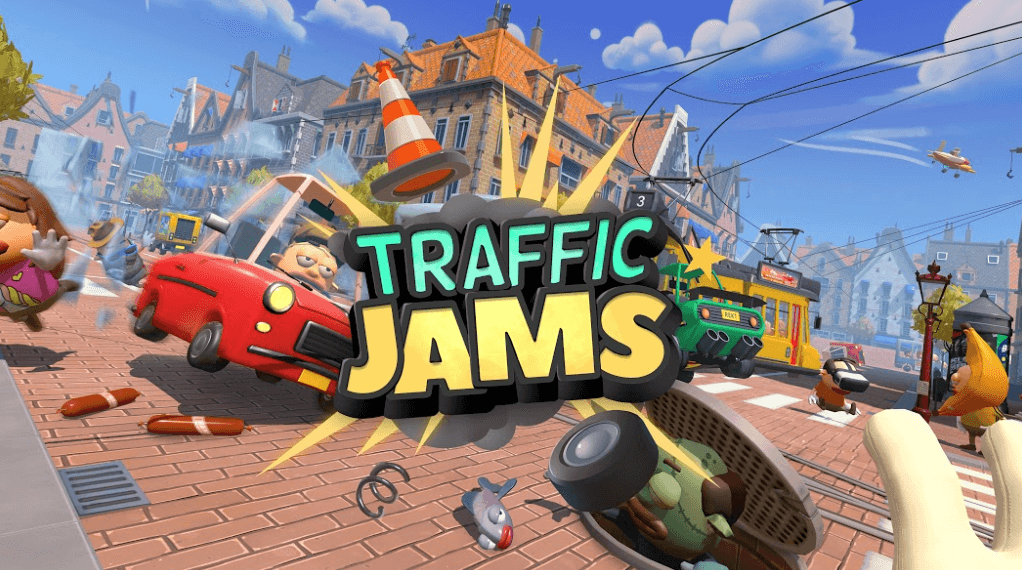 Traffic Jams is a simulation game where you get to control traffic around the world. A brand new couch party mode is coming to the game so that you can play with your friends too. In couch party mode, your friends use their phones to help out or cause chaos for the person wearing the headset.
Traffic Jams is coming to all VR headsets including the Oculus Quest and PSVR in September 2020!
Operencia: The Stolen Sun.
A trailer for Operencia was shown. This is a game where reality meets fantasy and hsitory meets legend. The game was developed completed for VR and is an adventure RPG title.
Navigate deadly traps, solve intricate puzzles, fight powerful bosses, and more in this mysterious title! The game is coming for all platforms!
Area Man Lives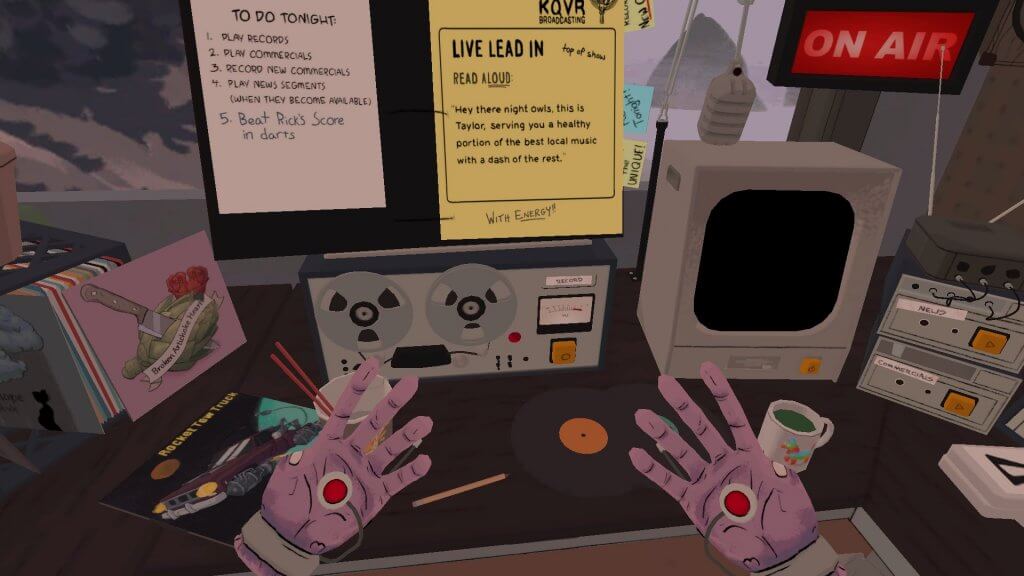 Next up, a trailer for Area Man Lives was shown. In the game, you play a radio jockey who is pulled into a mystery. You have to keep the radio station humming along by recording commercials, interviewing callers, and piecing together how your actions impact your listening audience.
Not a lot of detail was given in the trailer and the full game is coming in 2021! An early release on SteamVR is planned for August 13, 2020.
LONN
Next up was a trailer for LONN. The game is a futuristic action title in a world filled with cyborgs. You have to climb, fight, and attach your way through a city. The game looks like a really solid action title for VR.
LONN is available for PCVR later in 2020.
Where Angels Meet
Where Angels Meet is a cinematic VR piece about what its like to grow up as an African American man in the USA. The game was created for Oculus Rift as part of the Launchpad program.
Go and check it out now on the Oculus Store.
Agence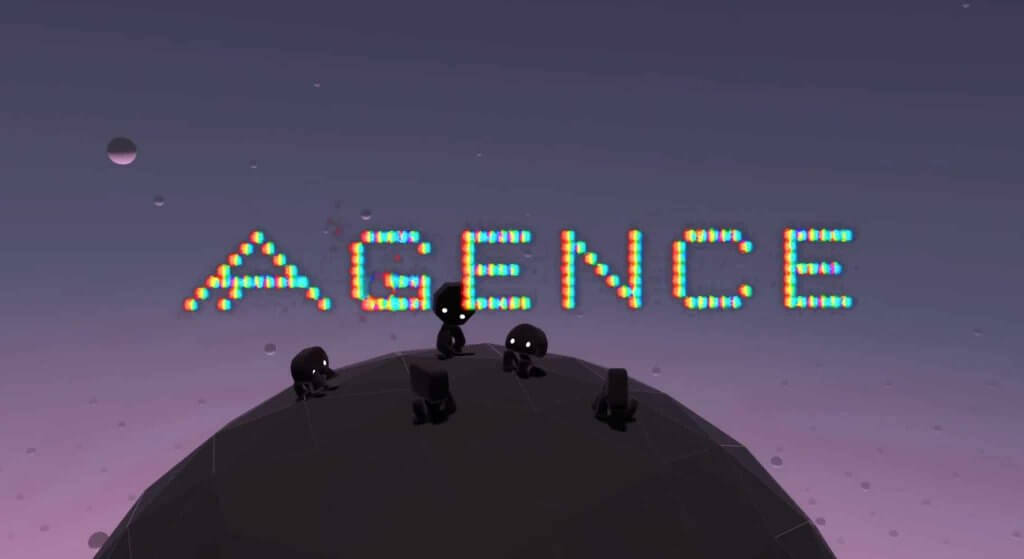 Agence uses artifical intelligence to present a live action experience. Agence isn't a game and it isn't a movie. The game features some special characters that you can alter by controlling in the VR story. The AI component allows for some really interesting live results.
Agence features little creatures living on a floating planet. Each character has a mind of its own. The game is going to be available for all platforms soon.
Gravity Lab
Gravity Lab is a space action and puzzle game where you have to move balls in zero gravity into their home by placing objects to help them on their way. You can deploy a ton of different objects to help solve each mission, using your VR hands completely.
The game is already available for SteamVR. Gravity Lab is coming soon for the Oculus Quest!
Trial By Teng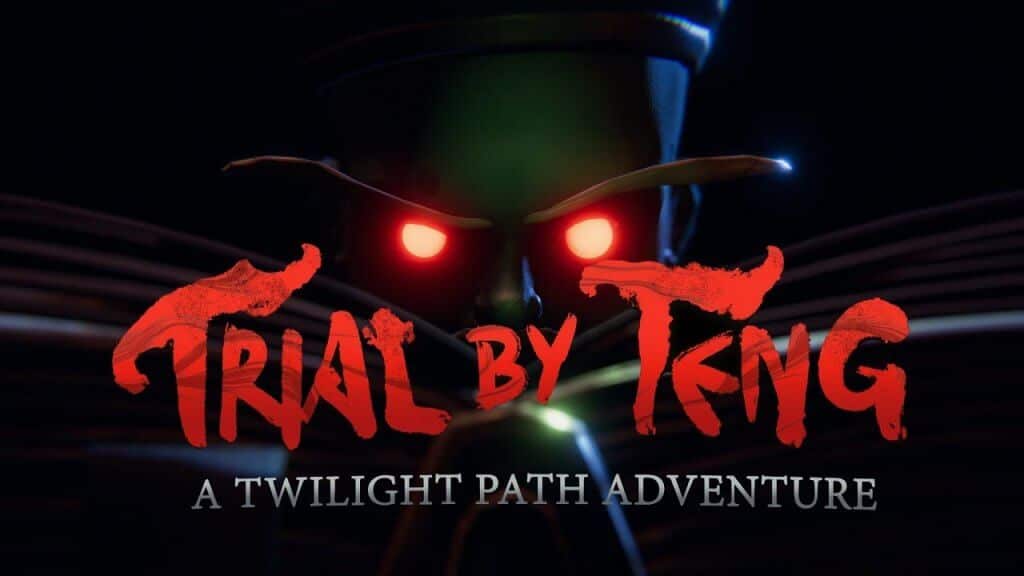 Coming soon for SteamVR and Oculus Rift, Trial By Teng is a mystery title that takes place in the afterlife. Solve ancience puzzles, meet supernatural creatures, and explore a magical underworld.
Not a ton of gameplay details were released, but this game from Charm Games is coming soon.
Cosmophobia
Next, a gameplay trailer was shown for Cosmophobia. The game is a dark and mysterious thriller action game where you navigate through underground tunnels and buildings. You have weapons that you use to destroy orbs and other enemies. The game is a VR horror experience.
Explore different levels, survive your way through each puzzle, and fight to escape.
Ghost Patrol VR
Ghost Patrol is a spooky multiplayer VR game that takes you into a haunted house filled with ghosts and other spirits. Fight your way through each level and defeat the evil ghost kings. The game looks similar to Luigi's Mansion.
Ghost Patrol VR is coming to VR arcades around the world.
In Death: Unchained
In Death is a sequel for the Oculus Quest. Use a bow and arrow to fight through different worlds. The game generates new unique levels each time you play.
Low-fi
Next up, a trailer for Low-fi was shown. The game is a first person action game that takes place in a dark, neon, and futuristic world. Explore each level, kill bad guys, drive spaceships and other vehicles.
You can check out early access of Low-Fi today!
Gnomes and Goblins
Gnomes and Goblins is an action adventure game where you have to solve puzzles as a small mouse character. Only a teaser trailer was shown and platforms are to be announced soon!
Vertigo: Remastered
From Zulubu Productions comes a new update for Vertigo: Remastered. The game is a futuristic action adventure game. Shoot your way across different lands. Meet weird characters and animals who want to help and hurt you. The game has gun and melee attacks in it, along with climbing and other movement features.
The game is for SteamVR headsets.
Trover Saves the Universe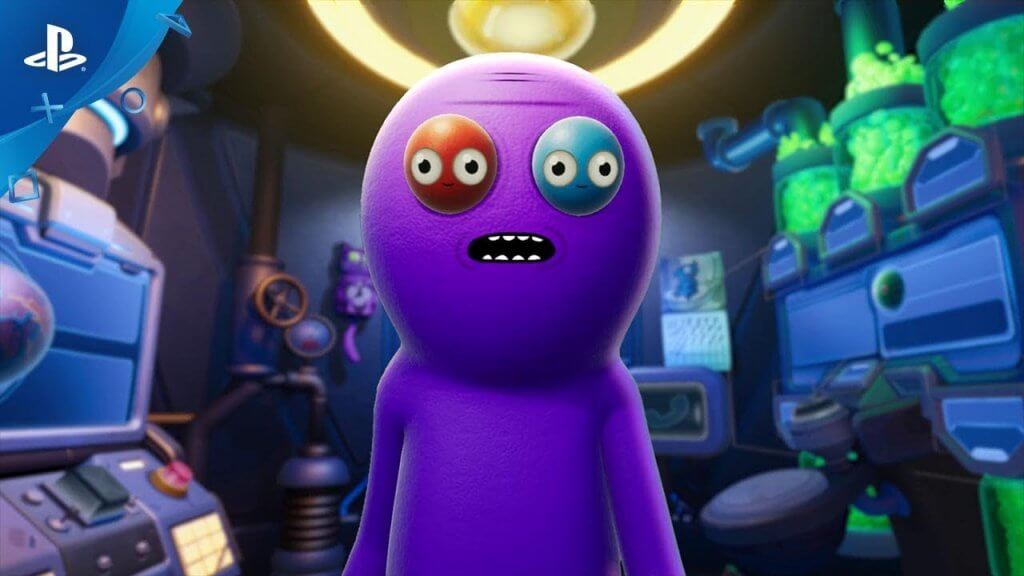 Trover Saves the Universe is coming soon to the Oculus Quest on June 18! This mature title is a slapstick comedy game from Squanch Games is from the co-creator of Rick and Morty.
Trover is a comedy adventure game that was released for SteamVR headsets back in 2019.
Pistol Whip Updates
A new update for Pistol Whip is on the way! The development team first summarized some of the updates they've made to the game:
5 new updates
New levels
Gauntlet game mode
John Wick branded pistols
Next, the team laid out plans for 2020:
Playstation VR release date on July 28
The Heartbreaker update featuring 3 new scenes, new modifiers, water guns
The Concierge, a brand new update featuring new scenes, mechanics, and levels
The Walking Dead: Onslaught
The new Walking Dead is coming to VR soon. Daryl Dixon from the TV show stopped by to preview the new game. It is coming soon for all PCVR headsets.
Blaston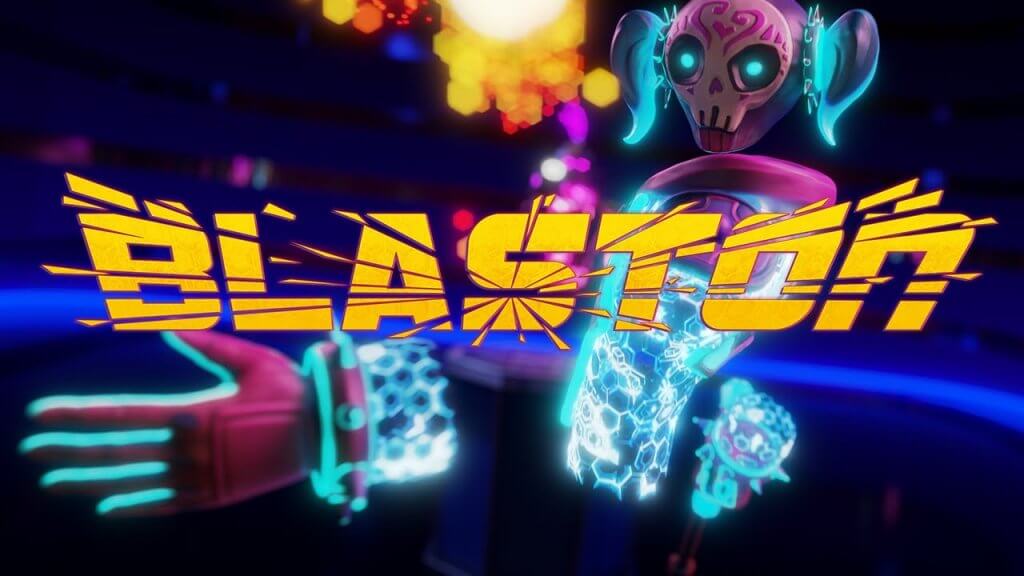 From the creators of Angry Birds and Acron, Blaston is an action game where you have to fight bots. You get to choose which weapons you take with you into the battle arena. The motto of the game is to never stay still!
The game is kind of like Street Fighter for VR but with futuristic weapons and themes. Blaston is coming soon in the fall of 2020 and paltforms are TBA.
Vacation Simulator: Back to Job
Lastly, a new update for Vacation Simulator called Back to Job was shown! The new updates is coming in the fall to all platforms.
Upload VR Summer Showcase Livestream
If you want to stream the summer showcase, you can click play below!