Come read a full summary of the 2020 Upload VR Summer Showcase! We have details on all of the new VR games announced during the showcase.
The show took place on June 16th at 9:00am PT and featured a ton of new VR game trailers, announcements, reveals and more! We saw a few new multiplayer VR games and VR party games which will be coming out later this year. As well, new game showcases for PCVR and the Oculus Quest.
Use the share buttons to share the live stream and live updates below with your friends!
What is Upload VR Summer Showcase
The Upload VR Summer Showcase is all about the VR industry coming together to make a big splash and announce new VR content. The first Summer Shwocase was held in 2019 and the 2020 edition promises to showcase over 20 new VR games.
Youc an expect news from some of the biggest VR developers around like Fast Travel Games and Cloudhead Games as well as highlights on some indie darlings.
Below we'll have a summary of every announcement made during the summer showcase. Underneath that is a link to the live stream so that you can watch along live if you can!
Upload VR Summer Showcase Announcements
Solaris: Offworld Combat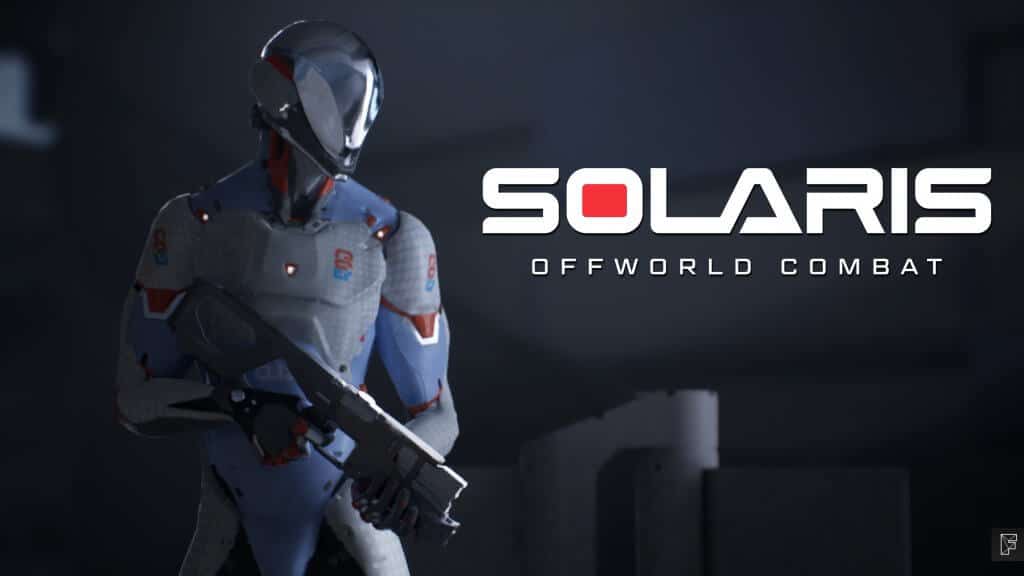 The first thing shown was a trailer for a new first person shooter game called Solaris. Coming August 2020 for Oculus Quest and Rift S. A release for the Playstation VR is planned for later in 2020.
Solaris: Offworld Combat contains the following features
8 player online multi-shooter (4 vs 4)
Control the point game mode
Solaris is an online shooting game that takes place in different battle arenas. The game has a similar feel to Echo Arena. The action is high pace and quick. You can pick up weapons on the fly as you run across the map.
Panther VR
Next up was a stealth-action sandbox game called Panther VR. You can plant out your heist, choose yourweapons and gadgets and infiltrate your location. You can go full stealth or guns blazing, level up, get rich, and expand your personal hideout with powerful weapons.
Panther VR was funded on Kickstarter. The game is available from today on Steam and PCVR headsets.
Onward VR for Oculus Quest
Next, Nigel from Onward VR announced that the popular first person shooter game is going to be available for the Oculus Quest shortly!
Wraith: Afterlife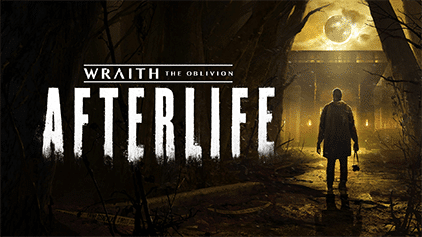 Next up was a quick preview from Fast Travel Games for a new VR horror game set in the world of Darkness called Wraith. The trailer was quick but high quality.
A full gameplay trailer will be released in August. The game will be available on all major platforms.
Phantom: Covert Ops
Phantom: Covert Ops for the Oculus Quest has been officially announced as being released on June 25th for Oculus. The popular stealth tactical game has been coming soon for the Oculus Quest for a while now.
Star Shaman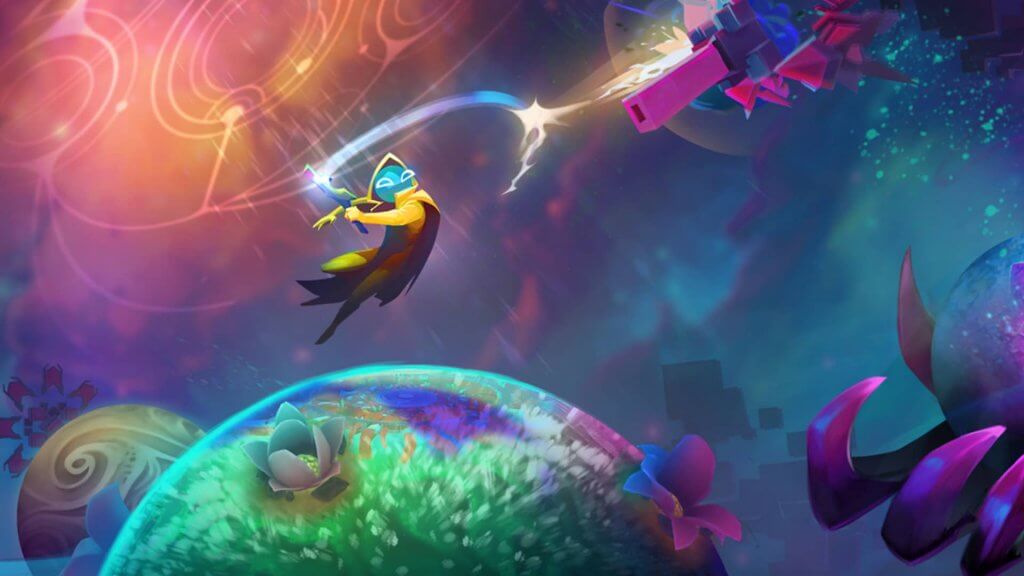 Next up was a preview of a brand new VR game called Star Shaman, a space exploration and spell casting game. The team has been working nonstop to create a game that moves well in virtual reality.
A trailer for Star Shaman was shown. The game takes place in space but has a funky sci-fi theme to it. In the game, you cast spells and magic to different space objects and targets. It will be available later in 2020 for all major headsets (Quest included).
The Walking Dead: Saints and Sinners Meatgrinder Upgrade
Next up, a trailer of a new DLC for Walking Dead: Saints and Sinners was shown. The game is the top horror zombie game available in VR.
In the game, you face waves of zombies, destroying them with weapons and melee attacks. This summer, the Meatgrinder update will be released in July 2020.
The Rig: A Starmap to Murder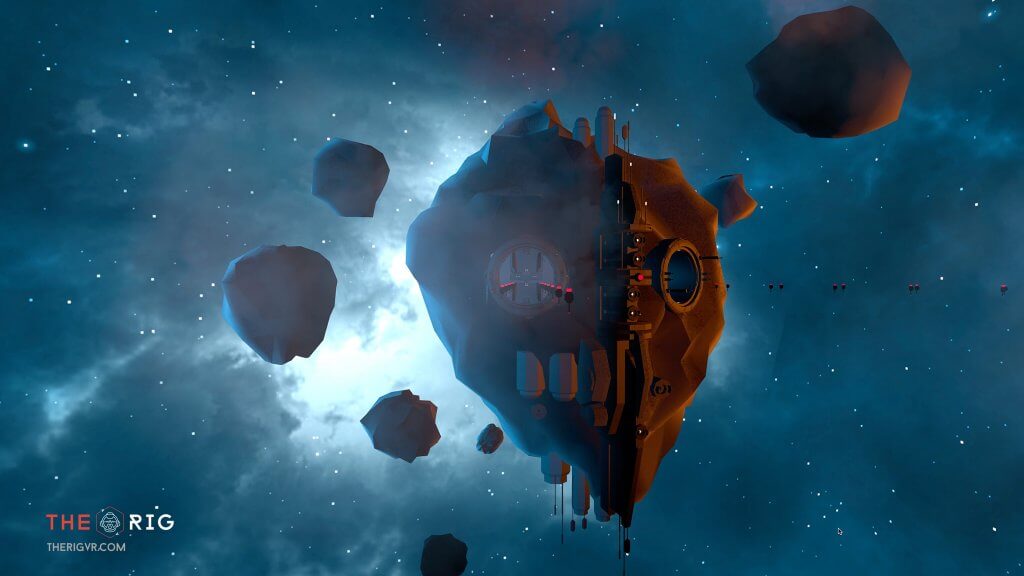 A preview trailer for The Rig was shown next. The game is a mystery adventure game that is planned for release this summer on SteamVR. The Rig is an immersive, story-drive space-noir adventure game. You get to explore a fully-interactive light freighter as you attempt to land, find your brother, and uncover a mystery about murder and broken romance.
Not a lot of details were shown in the trailer, but more information is coming later this summer.
Spaceteam VR
A showcase for Spaceteam VR was shown. In the upcoming update, there are more controls, more puzzles to solve, and more teamwork to work through. The game recently launched for the Oculus Quest and is a good cross-play game.
The new content updates will be free!
Traffic Jams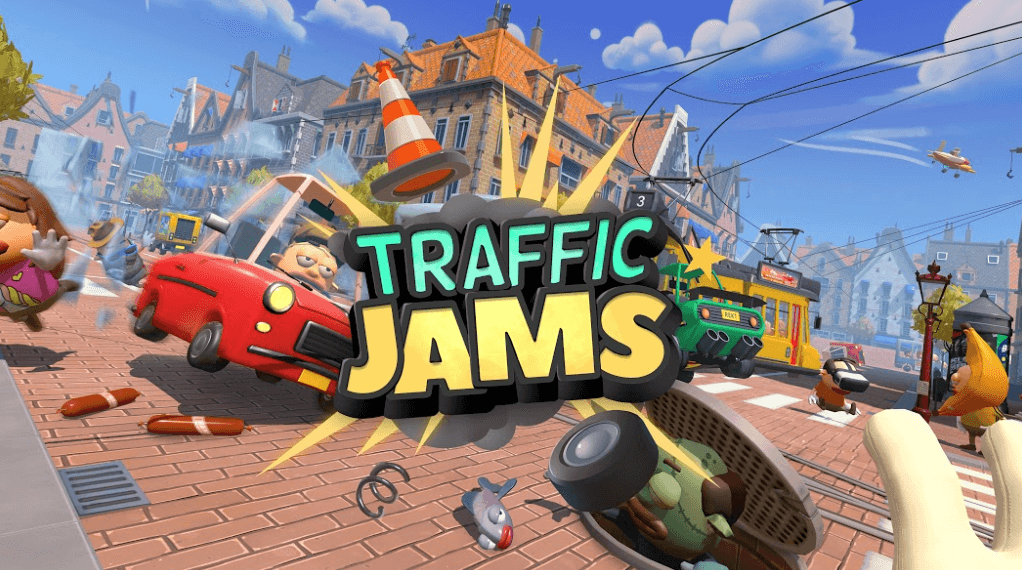 Traffic Jams is a simulation game where you get to control traffic around the world. A brand new couch party mode is coming to the game so that you can play with your friends too. In couch party mode, your friends use their phones to help out or cause chaos for the person wearing the headset.
Traffic Jams is coming to all VR headsets including the Oculus Quest and PSVR in September 2020!
Operencia: The Stolen Sun.
A trailer for Operencia was shown. This is a game where reality meets fantasy and hsitory meets legend. The game was developed completed for VR and is an adventure RPG title.
Navigate deadly traps, solve intricate puzzles, fight powerful bosses, and more in this mysterious title! The game is coming for all platforms!
Area Man Lives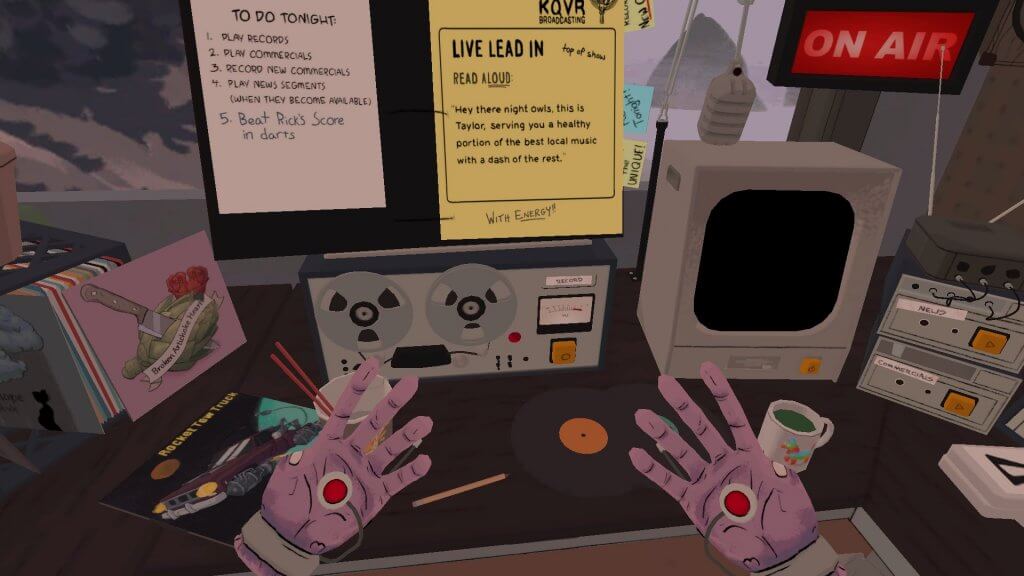 Next up, a trailer for Area Man Lives was shown. In the game, you play a radio jockey who is pulled into a mystery. You have to keep the radio station humming along by recording commercials, interviewing callers, and piecing together how your actions impact your listening audience.
Not a lot of detail was given in the trailer and the full game is coming in 2021! An early release on SteamVR is planned for August 13, 2020.
LONN
Next up was a trailer for LONN. The game is a futuristic action title in a world filled with cyborgs. You have to climb, fight, and attach your way through a city. The game looks like a really solid action title for VR.
LONN is available for PCVR later in 2020.
Where Angels Meet
Where Angels Meet is a cinematic VR piece about what its like to grow up as an African American man in the USA. The game was created for Oculus Rift as part of the Launchpad program.
Go and check it out now on the Oculus Store.
Agence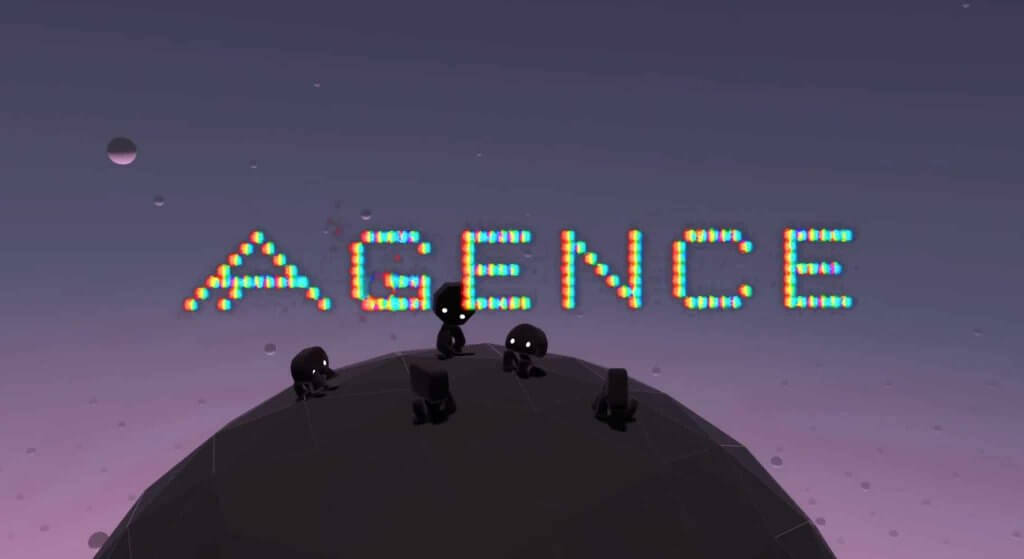 Agence uses artifical intelligence to present a live action experience. Agence isn't a game and it isn't a movie. The game features some special characters that you can alter by controlling in the VR story. The AI component allows for some really interesting live results.
Agence features little creatures living on a floating planet. Each character has a mind of its own. The game is going to be available for all platforms soon.
Gravity Lab
Gravity Lab is a space action and puzzle game where you have to move balls in zero gravity into their home by placing objects to help them on their way. You can deploy a ton of different objects to help solve each mission, using your VR hands completely.
The game is already available for SteamVR. Gravity Lab is coming soon for the Oculus Quest!
Trial By Teng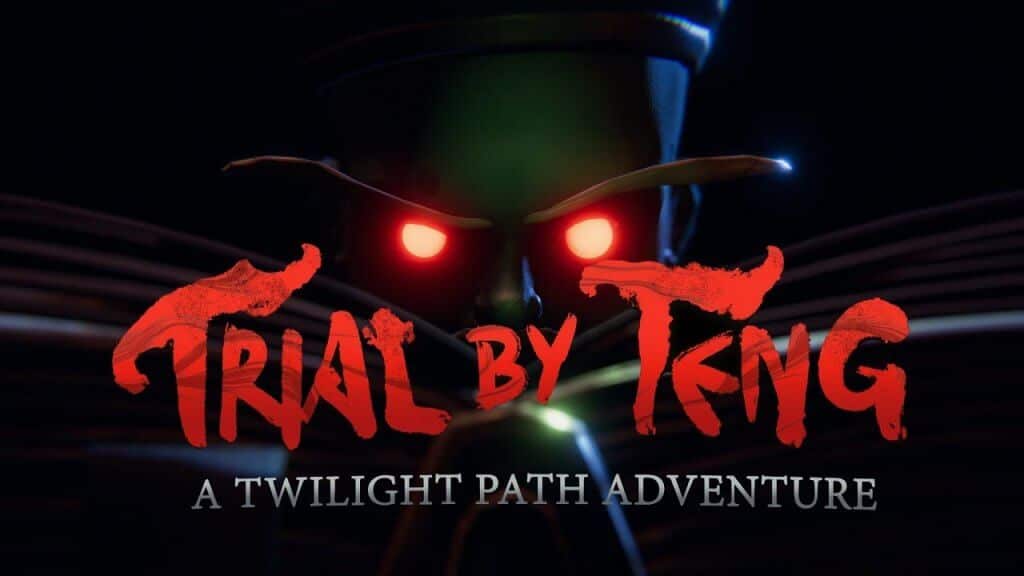 Coming soon for SteamVR and Oculus Rift, Trial By Teng is a mystery title that takes place in the afterlife. Solve ancience puzzles, meet supernatural creatures, and explore a magical underworld.
Not a ton of gameplay details were released, but this game from Charm Games is coming soon.
Cosmophobia
Next, a gameplay trailer was shown for Cosmophobia. The game is a dark and mysterious thriller action game where you navigate through underground tunnels and buildings. You have weapons that you use to destroy orbs and other enemies. The game is a VR horror experience.
Explore different levels, survive your way through each puzzle, and fight to escape.
Ghost Patrol VR
Ghost Patrol is a spooky multiplayer VR game that takes you into a haunted house filled with ghosts and other spirits. Fight your way through each level and defeat the evil ghost kings. The game looks similar to Luigi's Mansion.
Ghost Patrol VR is coming to VR arcades around the world.
In Death: Unchained
In Death is a sequel for the Oculus Quest. Use a bow and arrow to fight through different worlds. The game generates new unique levels each time you play.
Low-fi
Next up, a trailer for Low-fi was shown. The game is a first person action game that takes place in a dark, neon, and futuristic world. Explore each level, kill bad guys, drive spaceships and other vehicles.
You can check out early access of Low-Fi today!
Gnomes and Goblins
Gnomes and Goblins is an action adventure game where you have to solve puzzles as a small mouse character. Only a teaser trailer was shown and platforms are to be announced soon!
Vertigo: Remastered
From Zulubu Productions comes a new update for Vertigo: Remastered. The game is a futuristic action adventure game. Shoot your way across different lands. Meet weird characters and animals who want to help and hurt you. The game has gun and melee attacks in it, along with climbing and other movement features.
The game is for SteamVR headsets.
Trover Saves the Universe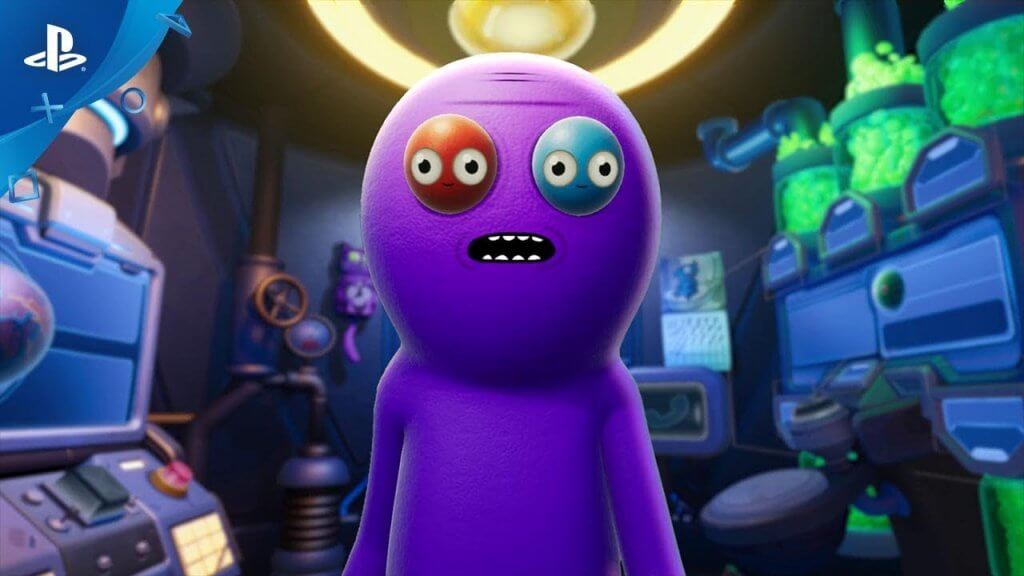 Trover Saves the Universe is coming soon to the Oculus Quest on June 18! This mature title is a slapstick comedy game from Squanch Games is from the co-creator of Rick and Morty.
Trover is a comedy adventure game that was released for SteamVR headsets back in 2019.
Pistol Whip Updates
A new update for Pistol Whip is on the way! The development team first summarized some of the updates they've made to the game:
5 new updates
New levels
Gauntlet game mode
John Wick branded pistols
Next, the team laid out plans for 2020:
Playstation VR release date on July 28
The Heartbreaker update featuring 3 new scenes, new modifiers, water guns
The Concierge, a brand new update featuring new scenes, mechanics, and levels
The Walking Dead: Onslaught
The new Walking Dead is coming to VR soon. Daryl Dixon from the TV show stopped by to preview the new game. It is coming soon for all PCVR headsets.
Blaston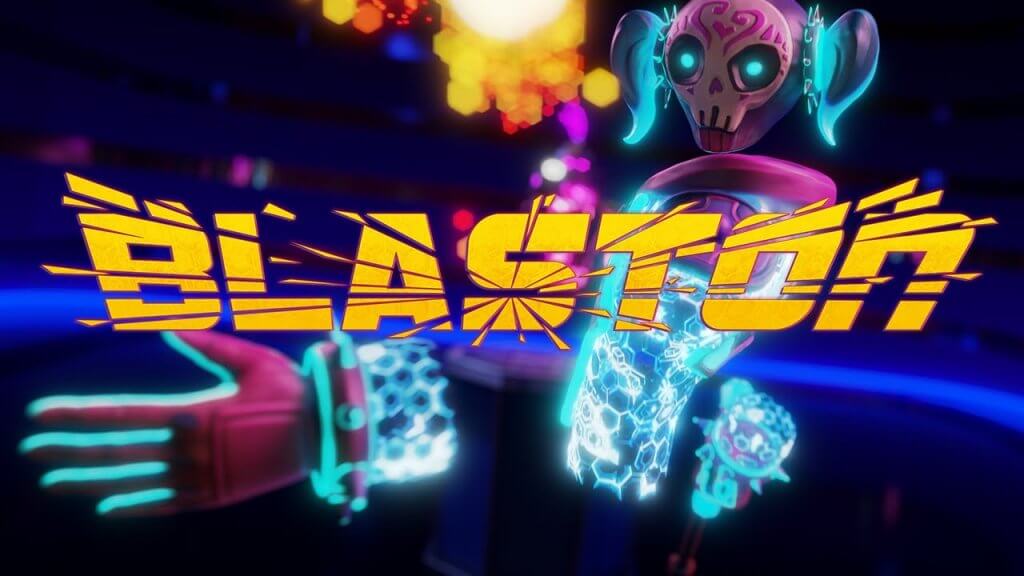 From the creators of Angry Birds and Acron, Blaston is an action game where you have to fight bots. You get to choose which weapons you take with you into the battle arena. The motto of the game is to never stay still!
The game is kind of like Street Fighter for VR but with futuristic weapons and themes. Blaston is coming soon in the fall of 2020 and paltforms are TBA.
Vacation Simulator: Back to Job
Lastly, a new update for Vacation Simulator called Back to Job was shown! The new updates is coming in the fall to all platforms.
Upload VR Summer Showcase Livestream
If you want to livestream the summer showcase, you can click play below!