Virtual Desktop, the popular wireless streaming application, has added the ability to stream PC VR games to the official Oculus Quest without needing to patch it via SideQuest. This update comes 20 months after the feature was originally removed from the application at Facebook's request.
You can get started with Virtual Desktop on Oculus Quest with our complete tutorial guide.
The change allows you to play PC VR games wirelessly, such as Half Life: Alyx, Blade and Sorcery, or Fallout 4, without the need of an Oculus Link connection back to your computer.
Guy Godin, developer of Virtual Desktop, had previously announced that he had submitted his patch to the Oculus App Lab Store, a new early-access platform. However instead of launching there, the patch has been re-incorporated back to the main Oculus store.
This simplifies the process to wirelessly play PC VR games, since you don't need to sideload the patch via SideQuest VR anymore.
Click here to buy Virtual Desktop from the official Oculus Store.
The full change log for the new v1.20 is as follows:
Removed need for patch to stream PCVR games
Added multi-account support in the Streamer app
Screenshots taken on your Quest are now automatically transferred to your desktop
Added Voice Over for notifications
Added Wi-Fi speed information, runtime used by game and GPU name to the Performance Overlay
Sliced encoding and Microphone passthrough are now enabled by default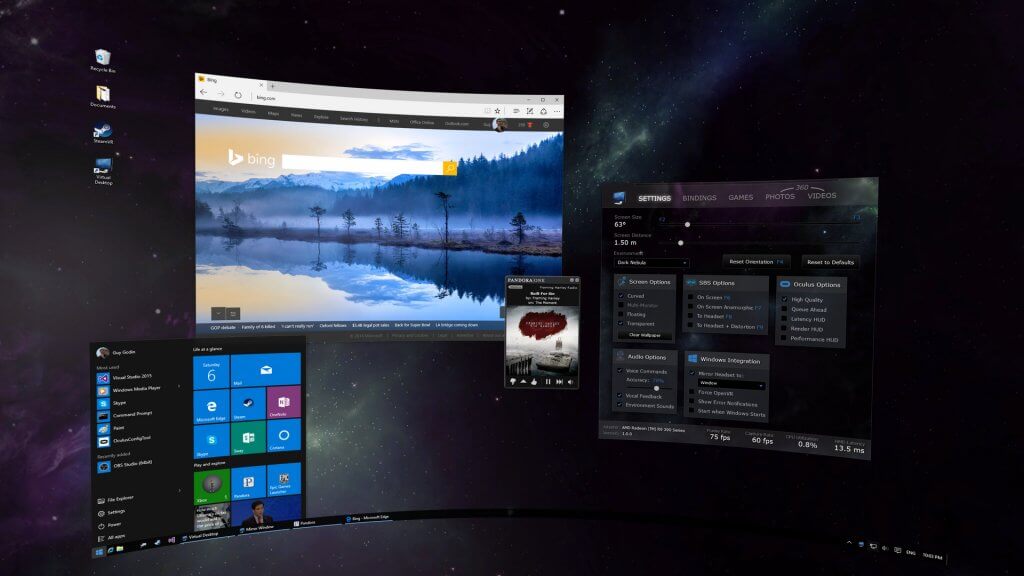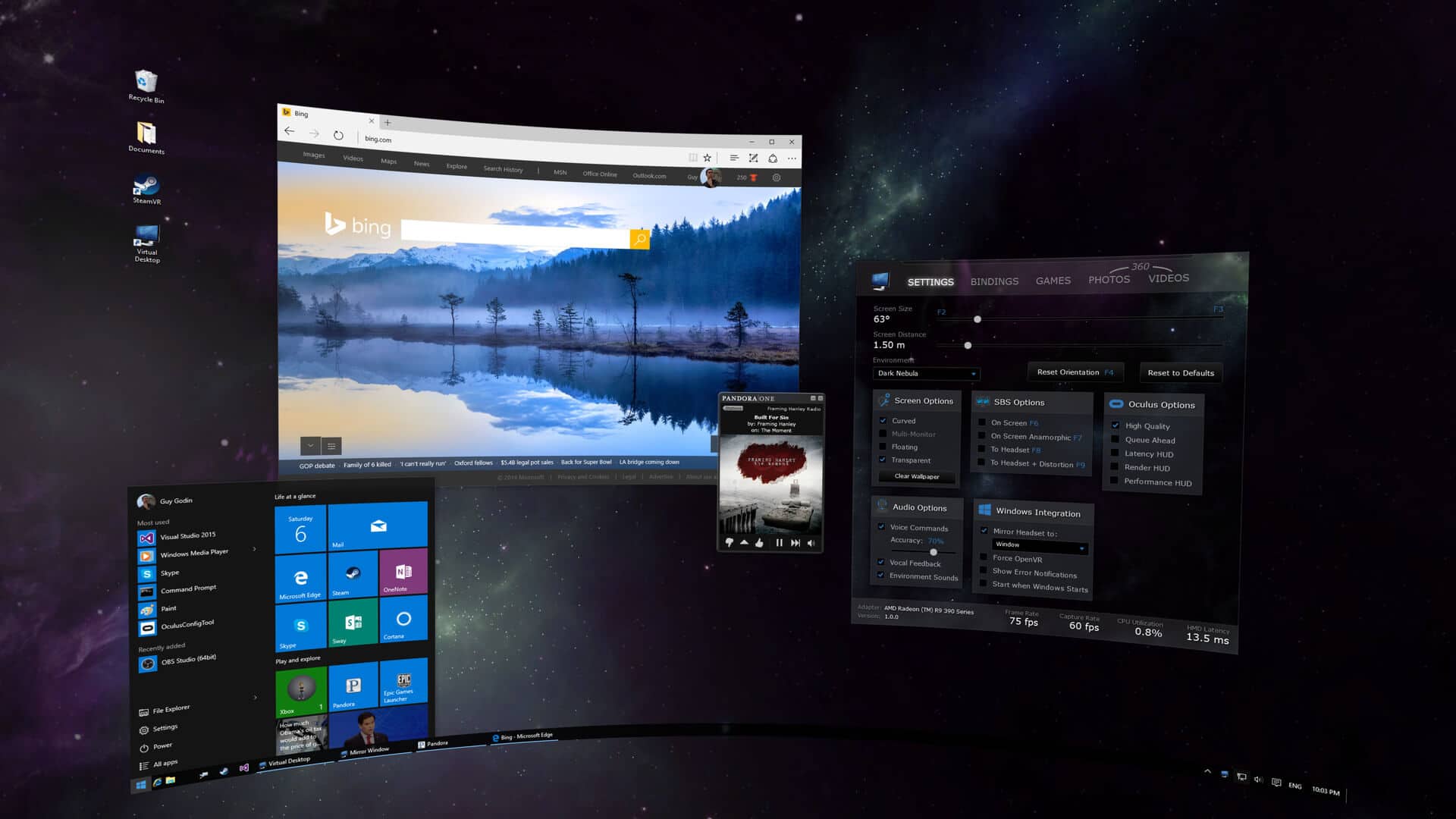 About Virtual Desktop
Virtual Desktop is an application that lets you mirror your nearby PC inside of your VR headset. People do this to watch movies, browse the internet, or play games inside of virtual reality, which is more immersive.
VD for the Oculus Quest comes with the ability to play Steam VR games wirelessly. Your computer uses its processing power to render the graphics, physics, environment, and lighting. The Quest simply mirrors the screen in your view, adding full motion controller support. Virtual Desktop works awesome, with virtually no latency once set up and configured properly.
You don't need a fancy gaming PC with a premium CPU to make basic functions work. Your basic laptop will be able mirror to your VR headset just fine. However, playing high quality VR games will require an appropriate gaming computer.