In this guide, we will explore the different aspects that educational institutions or educators must consider before introducing VR in a classroom:
Affordability
VR Content & Curriculum Alignment
Teacher Experience
Classroom Guidance
Health Protocols
Understanding how these aspects impact children is key to safely incorporating this new technology into schools.
Introduction
Although the education sphere is relatively slow to adopt new technologies, the pace at which technological advancements are conquering every sphere of life makes it difficult for educational institutions to ignore the buzz. As digital transformation continues, modern educational institutions are tasked to produce full-fledged professionals.
Individuals no longer have to learn the use of technologies and systems at their jobs. But in their classrooms, before they graduate. With that, in order to enhance learning experiences and to produce all-round professionals that can meet future needs, different technologies have found their way into the educational field.
Today, tech experiences i.e augmented reality, artificial intelligence, virtual reality, and mixed reality technology are classroom realities. The Meta Quest 2 is cheap enough that it can be placed in classrooms around the world.
The latest statistics indicate that the global VR market in education is expected to reach $13 billion by 2026 at a compound annual growth rate of 42.9%. In addition, Europe stands as the major player in the VR education market then comes North America and Asia Pacific next.
Statistics also show that the application of VR has increased from vocational training institutes and higher educational institutes to K-12 classrooms. When implemented rightly, technologies from AI, AR to VR can boost student engagement, improve learning experiences and enhance outcomes.
Affordability
Virtual reality is a top-notch technology and requires expensive hardware that may require expertise to implement and maintain. Depending on the classroom needs, the type of content, and the number of students, an educational institution may also spend more on devices like standalone VR headsets.
Other things to consider for a VR classroom may include computers, 360 cameras, or an InstaVR in case you don't have a VR app. Other optional accessories include camera cases and tripods. Meeting an entire school's VR requirements may be difficult, especially in some schools.
With that, any educational institution or educator must ensure to set aside a good budget for the potential VR model that is sustainable and one that meets the education pedagogy needs. However, the increasing application of VR in several parts of the world like Europe and America is providing a platform for VR deals and reduced implementation costs, especially with partnerships.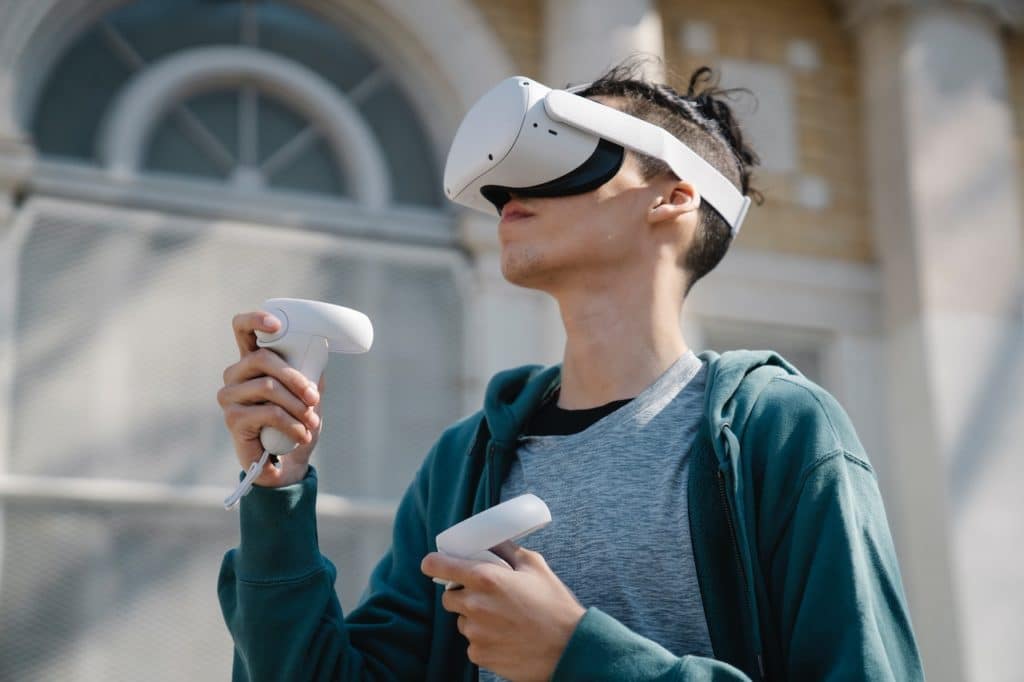 VR Content & Curriculum Alignment
VR content allows students to have an immersive learning experience thanks to the virtual field trips that are possible. Introducing VR in a classroom can also lay a supportive ground for the 7Cs of communication to enhance learning outcomes.
Besides that, VR content can be created as per students' needs i.e concepts and projects, and the good thing is that this content can be reused in the future. However, educators must be keen on the type of VR content they leverage in the class. Curriculum-aligned content is a must and it should be of high quality.
It should be noted that there are currently limited companies like Google and Meta focused on making VR tech accessible to students and educational institutes. With that, there are higher chances of students landing on inappropriate content in case teachers aren't keen on the type of VR tools used in a classroom.
Also, educators should ensure that the available devices have the proper control setup and are easy to use. The technology must be customizable or adjustable to meet user needs.
Teacher Experience
Virtual reality is an immersive technology that completely shifts the learning environment from the physical into the digital realm. It can capture one's mind, enhance imagination and lead the user into a new dimension. This can improve student engagement, knowledge retention, and education outcomes.
However, as much as VR is becoming popular in classrooms and training centers many teachers and educators, aren't highly experienced in using it. To fully inspire students through technology, there must be innovative teacher education programs to train teachers on how to use VR in classrooms.
VR use in the education field is in its inception yet more VR advancements are expected to continue making their way on the market. With that, before VR tech is introduced in a classroom, teachers must have access to helpful resources, be fully aware of how to utilize them, or handle glitches.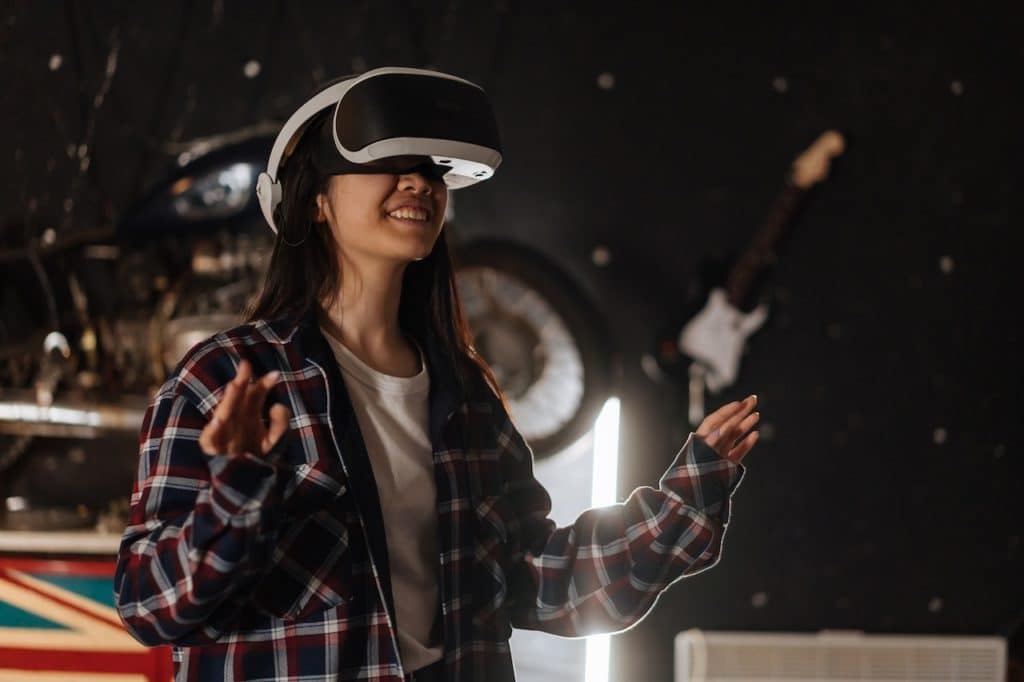 Classroom Guidance
VR can bring science or concepts to life, however certain findings show that increased use of it in a classroom can give students false memories of having visited a place in reality, yet not. Besides that, virtual reality ushers users into a different realm, increasing the chances of accidents in a classroom. With that, VR must be used in a classroom with ample space to allow students to freely and safely move around.
In addition, VR use in a classroom must be under the guidance of a teacher to coordinate students and optimize learning experiences. Teachers should also leverage VR where it is most needed, for example, to boost engagement, offer a fresh perspective to students, or enhance essential job skill sets needed in the professional sphere.
Health Protocols
Ever since the 2020 global coronavirus outbreak, many viral infections are rampant today. Observing safety protocols for example using a single piece of equipment per student may not be possible. Yet providing all the required VR headsets to students may be challenging for educators. With that, teachers must ensure that VR headsets are sanitized effectively after every use to prevent the spread of viruses and bacteria.
Guiding students on how to use the devices can also ensure safety and well-being which can help render VR technology and devices like headsets safe for use. Besides that, educators must provide a spacious environment for students to interact safely and prevent accidents.
Bottom Line
The modern world has made the once luxury technologies a norm in everyday life and education. Technologies like VR were once common in training centers and higher educational institutes, but the current reality proves the opposite.
VR is now being implemented even in the lower classrooms i.e K-12. The technology allows students to learn, create and explore new dimensions that can make them future-ready. The virtual reality market is among the fastest-growing tech markets globally and more educators are expected to continue leveraging the technology in their classrooms.