Skydance Interactive has announced that The Walking Dead: Saints and Sinners has sold more than 10 times the copies on the Oculus Quest it has on other VR platforms include Steam VR and Playstation VR.
This news is even more exciting considering that the game has only been available for the Oculus Quest since October 2020. It launched for PC VR on January 23, 2020 and Playstation VR on May 5, 2020. Saints and Sinners was released alongside the new Oculus Quest 2 on October 23rd, 2020.
Other developers are no doubt taking notes from this news. Many have been watching the world of virtual reality in order to determine whether to invest in PC VR games or Android-based Quest ones.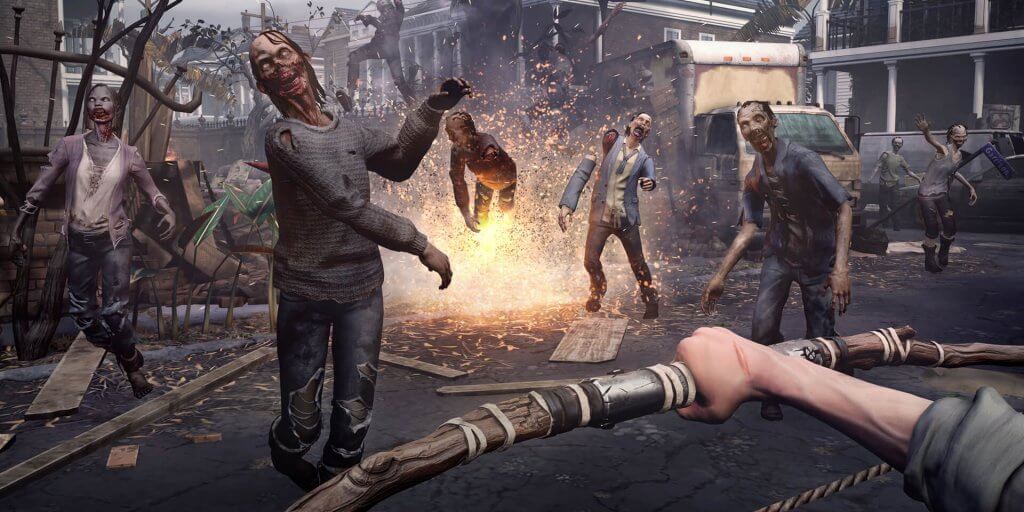 In addition, Skydance announced that they have made over $29 million dollars off of The Walking Dead: Saints and Sinners so far. This is the highest sum of money a VR studio has publicly announced to the world. Saints and Sinners has been near the top of the sales list since it was released. It recently lost out on VR Game of the Year to Half Life: Alyx.
On February 4th, The Walking Dead will receive a free update with a new game mode titles "The Trial". In The Trial, you have to fight off hordes of zombies in a confined arena while using weapons at your disposal. It is similar to the popular zombies game mode in the Call of Duty series.
Find The Walking Dead: Saints and Sinners on all of our best VR games lists:
In the game, you face all the horrors that the living and the dead can offer in the Walking Dead universe.
The game takes place in a ravished New Orleans. You have to explore, craft, and hunt your way to safety. Sneak up and kill walked with whatever weapon you have on you. As the game progresses through each day, you unravel a city wide mystery. You'll meet other people, some friendly and some foe. Each choice you make has decisions on the food and supplies available to you.
The story is a good length, between 6-10 hours depending on side work. Game physics when attacking walkers is very satisfying. Overall, the game is a must-have.
Let us know what you think of this news by commenting below and letting us know.