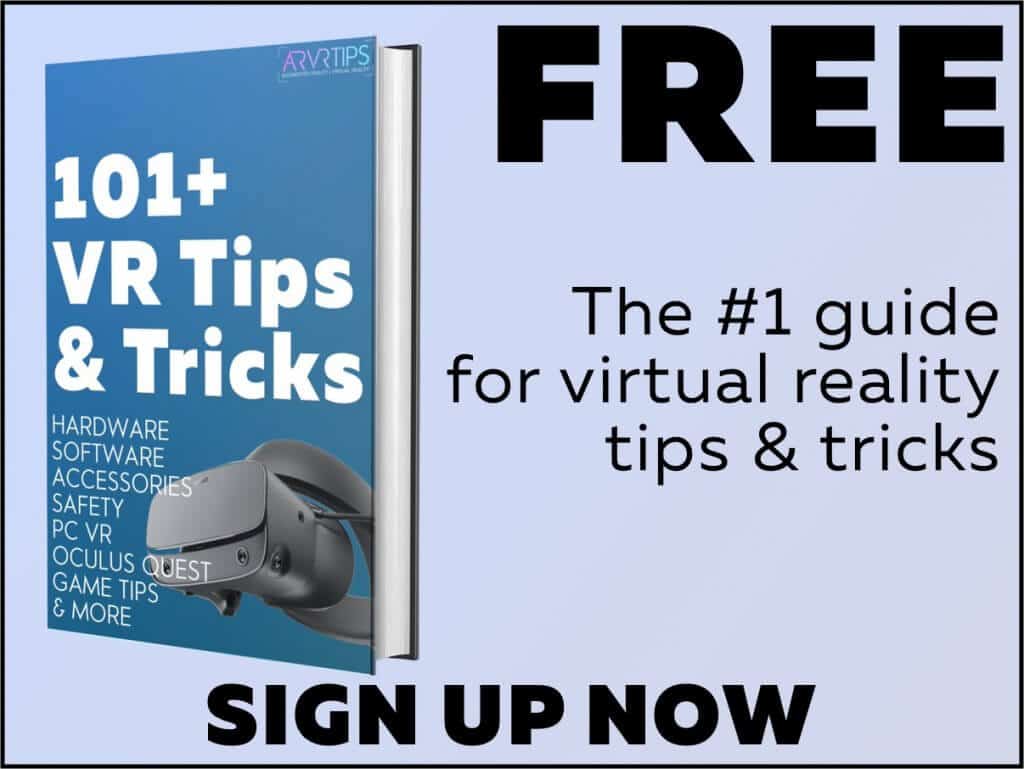 Sign up to our email list below and we'll send you a copy of our 101+ VR Tips guide! It features a ton of virtual reality tricks including:
how to setup your VR headset properly
the first games and apps you need buy
accessories you need to buy today
tricks for getting your "VR legs" and preventing motion sickness
specific game tips for Beat Saber, Half Life: Alyx & others
and a ton more!
Sign up below and we will send you the guide to your email.
Don't worry, we rarely send emails out to our followers and we don't spam you either. In the past 6 months, we've only sent out a few keys emails:
When the HP Reverb G2 and Oculus Quest 2 were announced, we let everyone know some of the cool new features and how to preorder the device.
When we created our new VR deals guide, we sent an email out letting everyone know how to save money on VR games they might like.
When the Oculus Quest 2 was released, we sent out an email showcasing some of our new Quest 2 guide for new owners to check out.
The 101+ VR tips we send out for free when you subscribe is over 4,000 words long and split into different categories. Its a key resource for new and advanced VR players.
Thank you for your support!