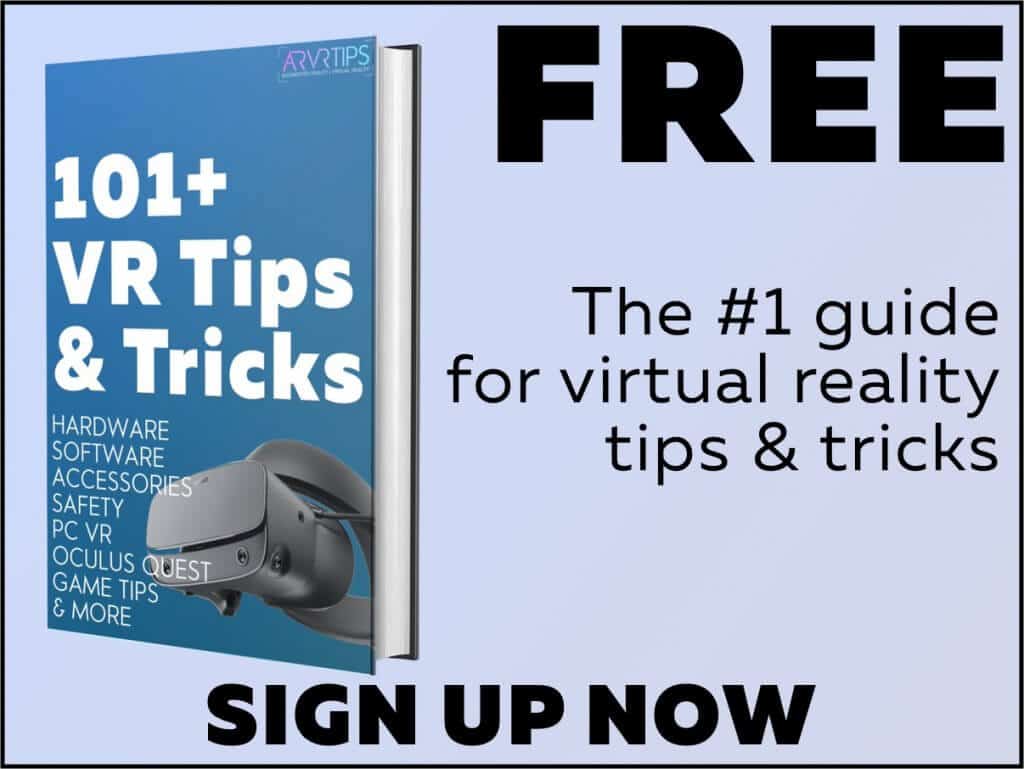 Sign up to our email list below and we'll send you a copy of our 101+ VR Tips guide! It features a ton of virtual reality tricks including:
how to setup your VR headset properly
the first games and apps you need buy
accessories you need to buy today
tricks for getting your "VR legs" and preventing motion sickness
specific game tips for Beat Saber, Half Life: Alyx & others
and a ton more!
Sign up below and we will send you the guide to your email.