Are you looking for some fun virtual reality games to play with your friends? We've compiled a list of the best multiplayer VR games below.
This guide has been updated for 2023! New games include Gorilla Tag, Demeo, and more.
We've broken everything down into different categories:
Local multiplayer games
Online multiplayer
Massive multi-game experiences
Shooting games
Asymmetrical games
and more!
Underneath our description for each multiplayer VR game, we've included a gameplay demo to show off the game and let you know what you are in for!
We've also included links to buy each game directly so that you can be up and playing faster.
If you have any suggestions for other multiplayer VR games worth checking out, comment below or get in touch with us!
After you are done reading, go and check out multiplayer augmented reality games that we recommend.
RELATED: See 10 VR party games to play with you and your friends.
Types of Multiplayer VR Games
There are a few different types of multiplayer VR games we feature below in our guide.
Player vs Player
Also known as 1v1, this is where you compete against one other person. Since there aren't many houses with two VR headsets, the games below are for you to compete against a friend or stranger online.
Co-op
In co-op games, you commonly play with 1, 2 or 3 other players. Instead of competing against each other, co-op games have you working together.
Team Multiplayer
Team multiplayer games put you on a team to compete against another team. Common multiplayer games includes first person shooters and sports games. You work together with other players to compete against the other team.
Massive Multiplayer
Massive multiplayer games are similar to regular multiplayer in that you often compete against others, individually or on a team. The massive part refers to a community feature where you can join games, chats, and lobbies with hundreds or thousands of other players.
Asymmetrical Multiplayer
Asymmetrical VR games are local multiplayer where you play with friends in the same room at the same time. Asymmetric games have one play in the VR headset and one or more players using a phone, PC, or console in the house. These multiplayer games only require one VR headset, which is the setup for most people.
All of the multiplayer VR game types listed above can be local multiplayer or online multiplayer (except for asymmetrical which is always local). Local games take place locally in your house and multiplayer games online over your internet connection.
Oculus Quest
The Oculus Quest is a unique VR headset because it is Android-based. Any game where we have listed the Quest as an option or put All means that you can play it on the Quest. If a multiplayer VR game below does not list the Quest, you can always play these games through the Rift or SteamVR platform with an Oculus Link cable. Click here to view our full Oculus Link setup guide.
New, you can also set up Oculus Air Link and also play any of these games.
Next, we take a look at the best multiplayer VR games that you can play today with your headset! A lot of these games are often on sale, so go and check out our VR deals guide to make sure you get the best price!
Best Multi-Game Multiplayer VR Games
Below is our list of best massive multiplayer VR games. These games don't just provide a single game experience. These games have thousands of players online at a time playing a large number of different game styles at once. These are some of the biggest multiplayer VR games you can get invested in.
Roblox VR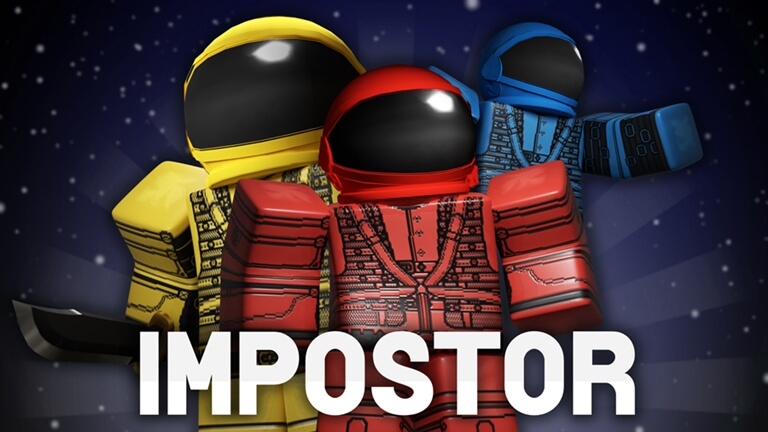 Platforms: Oculus Rift, SteamVR
Roblox is the ultimately social game creator to get you playing with others around the world. By activating Roblox VR, you get to play with others using your VR headset. There are over a million different Roblox games to try out and new ones being released daily.
Roblox has a huge following of players, including millions that don't play in virtual reality at all. For those people, Roblox VR might be an easy transition into the world of virtual reality.
Rec Room also has a really good Among Us clone for those that want to try the game out in virtual reality.
Check out our full Roblox VR guide here.
Rec Room
Platforms: All
The Rec Room is the most popular social VR app today. Players can play a large number of mini-games with other VR users from around the world. Some of the games include paintball, charades, laser tag, dodge ball, and more.
In addition, there are also tools so that Rec Room players can create their own games or chat rooms with others players. This is similar to Roblox VR but for an older demographic.
Tabletop Simulator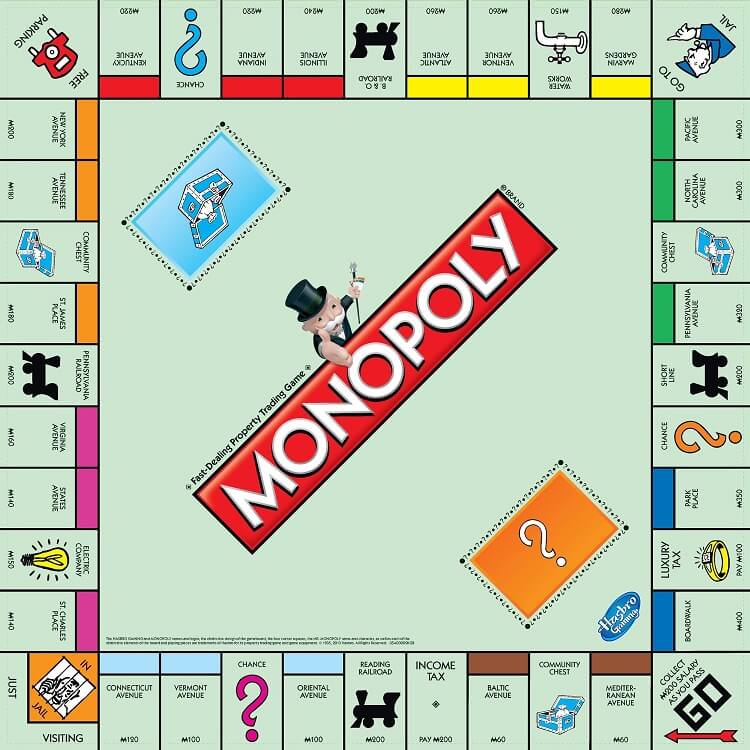 Platforms: Oculus Rift, SteamVR
If you like tabletop and board games, then Tabletop Simulator is the right multiplayer VR game for you. You can play with thousands of other players around the world. Tabletop Simulator ships with 15 different games like dominoes, puzzles, chess, poker, and mini golf.
There is an active community of members that create their own games. You can now go on and play Settlers of Catan, Monopoly, and Secret Hitler. TTS is well worth its $20 if you like board games.
Click here to view our favorite Tabletop Simulator game mods.
The Playroom VR
Platform: Playstation VR
The Playroom is the flagship virtual reality game for PSVR players. It contains a huge number of casual mini-games for a group of friends in the same room to try out. The person wearing the VR headset is the centerpiece of each game and they face off or team up with other players in the room.
Some of the games in The Playroom are ridiculous, which only adds to the excitement and make this a must-have multiplayer VR game for those with Playstation VR. The Playroom is free to download and play for Playstation VR players. This is a game we hope gets an updated when the new PS5 VR hardware comes out.
Sports Bar VR
Platforms: Oculus Rift, SteamVR, Playstation VR
If you love real life sports bar games, then Sports Bar VR is a great VR game to check out. You can play up to 8 players at a time in a number of sports bar games such as pool, air hockey, rampball, chess, checkers, shuffleboard, darts and more.
The game includes daily challenges, customization options, and some quirky VR features like breaking bottles against the wall and smashing other virtual objects.
Best Online Multiplayer VR Games
These games are online play only. You need to have a fast internet connection to play these game optimally. Some of these games also have a local multiplayer option as well, so we'll tell you if that's the case.
Gorilla Tag
Platform: Oculus Quest, Steam VR
There are some games that, the second you play it, you know are made for virtual reality and Gorilla Tag is that (Superhot VR is another that comes to mind). Gorilla Tag is an online multiplayer game where you control a massive ape. The highlight of the game are your controls, which force you to mimic a gorilla's movements to get around the map. This means swinging your arms and pushing off of the floor or other objects to propel yourself forward.
Gorilla Tag is one of those games that is immersive to play in VR and ridiculous to any spectator. You can parkour up objects and walls in order to gain an advantage over your enemies. The game requires a ton of movement, which will have you working up a sweat after any session.
It is free to play, which is awesome since servers aren't cheap. The game also has cross play with the Steam VR version, which mans that you'll have plenty of enemies to go up against.
Two game modes are included in Gorilla Tag so far. In tag mode, you have to catch and tag other gorillas while avoiding them when you aren't "it". In infection mode, you become infected when you are tagged and need to survive as long as possible.
Star Trek: Bridge Crew
Platform: All
Star Trek: Bridge Crew is a four player cooperative multiplayer VR game set in the Star Trek universe. You play online with three other friends (or strangers) to work together and solve puzzles, obstacles, and missions.
Compared to a lot of the more casual games on the list, Star Trek: Bridge Crew is a more competitive game. You can cross-play with other VR headset brands and those players without VR, which is a nice feature.
Echo VR
Platform: Oculus Rift, Oculus Quest
Echo VR is a collection of multiplayer VR games from the same world as Lone Echo (another VR game).
In Echo Arena, you play in zero gravity and have to score goals against the opponent. It's a multiplayer game that forces you to work with your team, strategize, use your surroundings, and be resourceful. Echo Combat is like a zero gravity first person shooter game. The game pits two teams of 4-players against each other.
Echo VR is completely free to try and play, making it one of the best deals on VR games you can get.
DiRT Ralley
Platforms: Oculus Rift, SteamVR, Playstation VR
DiRT Ralley is one of many VR racing games available. However, the multiplayer mode in DiRT is really awesome. You can race directly against opponents or compete against leader boards and your friend's times.
The number of course included in the game give it a good variety and it's a good introduction to VR racing if you haven't gone there yet.
Climbey
Platforms: All (including SideQuest VR)
To show off what you can do in virtual reality, Climbey is a rock and wall climbing game. Climb on to ledges, walls and other objectives in hundreds of different levels. You can even create your own levels with the in-game editors.
In multiplayer mode, you can climb together with up to 9 other friends. Simple to get into, but hard to master, Climbey is worth a look.
Pokerstars VR
Platforms: All
If you ever wanted to feel like you are playing poker in a casino without leaving your living room, Pokerstars has created the virtual experience for you. You can play online poker with your virtual headset today. Sit with other plays, chat with them, interact, and virtually play poker wherever you are.
The VR version of Pokerstars has special tournaments, bonus wheel spins, and exotic locations that model after real casino rooms around the world.
Solaris: Offworld Combat
Platform: Oculus Quest, Oculus Rift
Solaris: Offworld Combat is a fast-paced, arcade-style multiplayer shooter. You and 3 teammates pilot virtual combat suits, called Athlons, in the world's premier combat sport hosted by the Solaris Offworld Broadcasting Network. This contest sees two teams (of four players each) battle to occupy a "Control Point," which keeps shifting locations throughout the match. Solaris has a focused effort on becoming a professional e-sports game for VR players.
Unlike more realistic shooting games like Pavlov and Contractors, Solaris is faster paced. There is no weapon switching, inventory, or reloading features. Guns are usuable until you run out of bullets and then they are done. Solaris is suited more to casual players and its a lot of fun too.
OrbusVR: Reborn
OrbusVR is the largest multiplayer VR game MMORPG available for the Oculus Quest. There are eight classes to choose from in the game. It is equipped with all the features you would expect from a MMORPG, including:
Questing
PvP
Guilds
Raids
Crafting
Dungeons
Personal player housing
Pets
Loot
The level cap is thirty, which is between forty and eighty hours to attain.
The community is robust with an active Discord and people online playing any time you log in. Frequent updates and events keep the game fresh. Those that that want to try OrbusVR before buying can get the demo on Steam or SideQuest and play up to level 10.
Click here to read our OrbusVR beginner's guide, which will help you get started.
Ironlights
Platform: All
Ironlights is a VR dueling game with skillful, fluid melee combat. It is the best sword fighting game for VR and available for the Quest and PC VR. The style of gameplay can be repetitive and a little frustrating at some points. It can also be rewarding and satisfying once the kinks are worked out. There's also plenty of potential there for expansion both in the single- and multiplayer modes.
Ironlights is all about dealing as much damage as you can in a short period of time and then defending yourself right after. The catch is you cannot move out of your space, so the majority of your defense is going to come from your arms. Online multiplayer has you dueling real people in order to climb the ranks and become champion.
Eleven Table Tennis
Eleven Table Tennis VR is the most realistic table tennis game for VR. It is one of the top Oculus Quest games of all time and is one you need to experience in VR. In Eleven, you use your dominant hand to hit and return ping pong balls to your opponent. Your other hand is only used to set up the ball for a serve. The first thing that stands out is just how clean the game looks. It's minimalist but very clear.
Eleven Table Tennis is a multiplayer VR game where you compete against a computer player or online against real people. The game includes challenges to complete and a global leaderboard that you can climb as you play.
Space Junkies VR
Platform: SteamVR, Oculus Rift
Space Junkies VR is an arena shooter game that has cross-play compatibility across the other major PC VR platforms. Space Junkies' attempt at bringing arena shooters to VR is largely a successful one. It features an arsenal of weapons that are fun to use and intelligently-constructed maps that cater to a variety of play styles.
Matches are limited to a maximum of four players. The arsenal of weapons, variety of modes, and selection of maps are all limited. However, they still cover all the major bases and allow you to easily memorize item locations. Memorizing item locations is paramount to success in any arena shooter.
Best Multiplayer VR Shooting Games
Shooting games are a sub-category of online games that we've put into its own section. First person shooting games like Call of Duty and Fortnite are some of the most popular of all time. These VR shooting games have you playing online with and against other players around the world.
Population: ONE
Platforms: All
Population: ONE is a multiplayer VR game similar to Fortnite. It's a battle royale game where you play in teams of 3 to be the last group standing. At the start of each game, you get dropped in a large oversized map. As you move around, the playable area shrinks down, forcing you in close quarters with different enemies.
Use different weapons and tools, kill enemies, and be the last man standing.
Population: ONE was anticipated since early 2020 as VR players have been waiting for a good Fortnite alternative. The official release of the game coincided with the release of the Oculus Quest 2.
Onward
Platforms: All
Onward is a realistic tactical shooter game where you play on a team of 5 against another team. Unlike a lot of shooter games which are fast paced, high energy, and arcade style, Onward is more realistic and tactical.
You can play against a team of bots as well if you want some extra practice. Either way, team communication is key to success in this game.
Pavlov
Platforms: All
Pavlov is a realistic shooting game for VR. Each gun in the game fires exactly like its real life counterpart, which is awesome for those who like realistic. For those people who like Counter Strike, this is the virtual reality equivalent game for you.
The game features dedicated servers for online play, which gives it an advantage over other amateur multiplayer VR games.
Contractors VR
Platform: SteamVR, Oculus Rift, Oculus Quest
Contractors VR is a competitive shooting multiplayer VR game. Contractors has recently received quite a few big updates including some mod support. Not only that, Contractors is also available on the Oculus Quest and is cross-play with Steam VR. This is great news as it will mean a bigger player count.
Contractors has a really good online multiplayer focus. Play online against other real players around the world in a few different game modes: Bounty, Control, Extraction, Gun Game, and Team Deathmatch. You can also play against bots in different modes and difficiulties. There are several guns to choose from such as sniper rifles, SMGs, assault rifles, shotguns and pistols.
Best Asymmetrical VR Games
Asymmetrical VR games are played with one person in the headset and one or more players using their phone, computer, or console. Asymmetric games are some of the most unique and desired by VR players.
Keep Talking and Nobody Explodes
Platforms: All
Keep Talking and Nobody Explodes is the ultimate virtual reality party game with your friends. One person puts on the VR headset and must describe what they see in order to disarm a bomb. Meanwhile, your team uses a confusing instruction manual to find a solution for the disarmer.
As instructions become more and more confusing each level, this game is sure to test your friendships. KTaNE is easy to pick-up and fun even for people who aren't that into VR gaming.
Acron: Attack of the Squirrels
Platforms: All
In Acron: Attack of the Squirrels, the person wearing the VR headset is a tree, the protector of giant golden acorns. Between two and eight friends join the game from their mobile phones in order to protect or steal acorns from the tree.
Players can either work together or against each other in different game modes. The result is a ton of action and fun. This is one of the few multiplayer VR games that can be played with friends inside your home, so go and check it out.
PAYDAY 2 VR
PAYDAY 2 VR was developed by Starbreeze Studios for VR enthusiasts who love multiplayer games. Payday 2 VR is a four-player co-op first-person shooter (FPS) game. The game revolves around a crack team of criminals pulling off various heists, bank jobs, and other nefarious activities. Their intention is to earn loot and gain experience to buy better equipment and pull off even more outlandish raids.
With PAYDAY 2 VR, you can play with up to three of your friends – no matter if they have a VR headset or not. PAYDAY 2 VR is a free update for anyone owning PAYDAY 2.
Late For Work
Platform: SteamVR, Oculus Rift
Late For Work is an asymmetric multiplayer VR game set in a fully destructible town. In it, one VR player takes control of a King Kong-like giant gorilla. Then, up to four non-VR friends control tanks and fighter jets that are trying to stop the rampaging beast. There is a 'Hide and Seek' game mode in which each non-VR player has an item that the gorilla player wants.
The non-VR players have to quickly drive around the map and try and hide. Then the VR player tears up buildings looking for the cars. Another unique feature of the game is its locomotion system. To move around as the gorilla in VR, players have to grab the ground and pull it toward them like an actual gorilla. It's a fun party game to play at your house.
Takelings House Party
Platform: Oculus Rift, SteamVR
Takelings House Party is another asymmetric multiplayer VR game you can enjoy with your friends. This local party experience game is designed for up to nine players. One person plays in virtual reality, while eight others can join via iOS and Android apps.
The VR player takes the role of Hal, an everyday bloke who finds his quiet suburban home overrun by little mischievous pests called Takelings. Mobile players assume the role of the Takelings. Takelings scamper around causing chaos and Hal needs to get rid of them. Takelings House Party offers three minigames set in different areas of the house, as well as a Free Play mode and Party Mode.
Best Cooperative VR Multiplayer Games
In cooperative games, you do not play against other players online. You play on the same team towards the same common goal. The VR games below are known for their cooperative multiplayer modes.
Demeo
Platform: All
Demeo is a tabletop fantasy RPG game. It is a roguelite RPG dungeon crawler that you play with your friends together. Choose your champions wisely in this cooperative game, for once you have ventured below you must conquer the nether floors or perish in the attempt. The ultimate outcome depends on your choices, and whether the dice are rolled in your favor.
Each game involves the randomized run of three dungeon levels. You take turns moving around the board. Games can last anywhere from a few minutes for the careless to three hours or more for the meticulous.
Demeo has rave reviews from fans and is a solid 2021 cooperative VR multiplayerr game worth checking out.
Arizona Sunshine
Platforms: All
Arizona Sunshine is a co-operative zombie apocalypse survival game. Working in teams of 4, you can explore a huge post-apocalyptic world and put your survival skills to the test.
Unlike other zombie games, Arizona Sunshine was built from scratch for virtual reality and its one of the best experiences in this genre you can have.
Elven Assassin
Platforms: All
Elven Assassin is a tower defense game that can be played by yourself or with up to three of your friends. Tower defense is a popular genre, so it's nice to see a good multiplayer VR game built around the concept.
Elven Assassin is a realistic tower game where you use a bow and kill orcs who toss axes at you. The game is still under active development and new releases come out constantly for players.
No Man's Sky
Platforms: Oculus Rift, SteamVR, Playstation VR
No Man's Sky is an open world space exploration game where you can search and explore an unlimited number of planets. Each planet has different missions and lifeforms to explore and the game is one of the most ambitious ever created.
The game is way better with friends who you can explore and battle with throughout the universe with. And a VR headset makes the entire thing come alive. Out of all multiplayer VR games, No Man's Sky is one of the most ambitious of all.
The Forest
Platforms: Oculus Rift, SteamVR
The Forest is a popular survival game where you are the only survivor of a plane crash. You must stay alive as long as possible by using the land around you to live and fight off your surroundings. Out of all multiplayer VR games, it's a little scary and a lot thrilling.
In 2018, Endnight Games added virtual reality and multiplayer support. You can now work with your friends to survive off of the land as long as possible.
Racoon Lagoon
Platform: Oculus Qust, Oculus Rift
Racoon Lagoon is a combination of resource management and crafting. You play the role of an Island Spirit who has the job of helping a bunch of shipwrecked animals. Your job is also to build a new civilization and help fix the island's broken heart. Right from the start, Raccoon Lagoon is instantly playable and really easy to get into. You are assisted by a campaign mission tutorial, which helps you get to grips with the basics of the game.
This multiplayer VR game also has a social element to it in that you can visit other peoples islands and hang out with them. It's not all peaceful though. On the island live a bunch of Racoons, which are a nuisance to your progress. These Racoons try to sneak onto the island to steal your stuff. There is also a penalty if you decide to abuse any of the islanders.
Karnage Chronicles
Platforms: Oculus Rift, SteamVR
Karnage Chronicles is a popular RPG (role playing game) which is available in VR. You navigate through dark dungeons as a knight, battling enemies along the way. Solve puzzles, traps, treasures, and more.
In multiplayer mode, you can join up with up to 3 other friends or strangers to progress through the game together. Monsters automatically scale in power to the size of your party, which makes the game a nice VR multiplayer game.
IronWolf VR
Platforms: Oculus Rift, SteamVR, Windows Mixed Reality
In IronWolf VR, you operate a submarine in battle. You can launch torpedos, shoot down fighters, and attempt to survive by fixing leaks and avoiding damage. You control the submarine's switches, levers, wheels, and gauges with your hands and body in real time.
Join together with friends to operate your submarine together. The game uses a good size of room area as part of the game and is hailed as one of the best virtual reality games created.
Jet Island
Platforms: Oculus Rift, SteamVR, Windows Mixed Reality
Jet Island is a massive open-world game where you travel around on a hoverboard at high speeds, swing around, navigate and fight bosses. This is another multiplayer VR game that was built from the ground up for virtual reality.
Those who get motion sickness easily may want to avoid this game. Jet Island feels big and massive compared to a lot of VR games that keep you in one place. With friends, you can explore the island together.
EXA: The Infinite instrument
Platforms: SteamVR
EXA is a musical instrument game where you can compose music, perform, and record using your hards and feet in a virtual environment. The game was just released in January of 2020 and is a new virtual reality showcase.
Join together with friends and start your own band together, each controlling different instruments. The developer has made this game especially for VR and has been responsive for feedback.
We Were Here
Platforms: SteamVR
We Were Here is the first in a series of VR games, so go and check those out if you like this free game. In We Were Here, you are separated from your friend in the arctic and must find your way back together using only your walkie talkies.
Throughout your journey, you'll have to solve puzzles together, explore the environment, and figure out how to reunite. It's the perfect multiplayer VR game for you and a partner. We Were Here is a free pilot game in a series from the same developer.
Wave Beta
Platforms: Oculus Rift, SteamVR, Windows Mixed Reality
Wave Beta is a virtual concert or music festival. Go party and dance with strangers without ever leaving your home. Wave Beta is a virtual community of people who love concerts and raves. And you can party with them in virtual reality.
The game features live festivals, resident DJs, and other personalized experiences that you can join in real time and experience. The entire experience is free to try out and enjoy.
Dead Ground Arcade
Platforms: Oculus Rift, SteamVR, Windows Mixed Reality
Dead Ground Arcade is a new free first person shooter game that is similar to the old arcade shooter games. You have to fight your way through confined spaces and destroy infected creatures.
Team up with a friend to battle your way through each level together. The game doesn't take itself too seriously and it's free to play, which is awesome.
Escape First 3
Platforms: SteamVR
Escape First 3 is a virtual escape room game where you can team up with up to 5 friends. It's the third in the series, so go and check out the bundle packs if you like the escape room idea. Escape First 3 includes three different maps: The Abandones School, The Scret Inheritance, and Keep of Lost Souls.
If you've never heard of it, an escape room is a confined space you are locked in and must solve puzzles in order to get out. Puzzles require teamwork and critical thinking to solve.
Stormland
Stormland is a story-driven VR game with a focus on action and exploration. Unlike many other VR games, Stormland doesn't waste players' time by having them stand around and listen to NPCs drone on forever. It gets to the point quickly. Players zip around open world environments, blasting enemy robots, scaling cliffs, and hunting down upgrade items.
Players are equipped with a variety of gadgets that can help them traverse the environment and take on enemies. The game makes brilliant use of the Oculus Touch controllers to mimic the robot's hands and arms. This allows players to interact with the game world directly.
Stormland's multiplayer VR game mode pairs you up with a friend for cooperative shooting action. It makes this game funner to play and more entertaining.
Real VR Fishing
Real VR Fishing is an addictive and good-looking fishing game with a superb atmosphere. It is highly recommended for anglers and non-anglers alike. The graphics and sound are mostly delightful and the overall atmosphere is relaxing and fun. In the game, you have to catch fish, reel them in, and score point for their size.
The multiplayer VR game mode in Real VR FIshing is equal parts friendly and competitive. You join with up to 3 other friends and chat while you catch fish. You can host friendly competitions and take pictures with your catches.
Non-Game Multiplayer Experiences
The VR titles below aren't games to play at all. They are utilities, working spaces, and unique experiences that you can enjoy with family and friends.
Bigscreen VR
Platform: All
Bigscreen VR is a virtual world you can visit alone or with other friends. You can socialize, watch media, and play games inside one of the apps included with Bigscreen.
Some of the biggest uses of Bigscreen are to:
Watch movies, TV, and live TV on-demand in VR
Play PC games remotely in VR
Socialize with friends
Check out live events with virtual friends around the world
Bigscreen has elements of Virtual Desktop built into it, allowing you to play games remotely. It has a bunch of other social features though so that you can connect with your friends in virtual reality. Our BigScreen VR vs Virtual Desktop comparison guide has more details.
Alcove
Platform: Oculus Quest
Alcove is a virtual home filled with experiences to discover and explore. You can, and are encouraged to, invite your friends and family to play video games and watch videos in virtual reality with you.
Some of the things you are can in Alcove are:
Take a city tour, hot air balloon, or country road trip around the world
Explore the depth of the ocean by diving in the Great Barrier Reef
Relax on a beach and predict guided meditation
Listen to classical music
Play with a virtual bet
Alcove is an immersive experience that has something for everything. It is free to download and get started today for the Oculus Quest.
And with that, you now know what virtual reality games are worth checking out with your friends or strangers on the internet. Check out some of the gameplay videos of the multiplayer VR games above to get a good idea of what you can expect!
What games would you like to see add multiplayer support? Personally, we would love to be able to play Blade and Sorcery with friends.
Comment below with your favorite multiplayer VR games that you think should be added to the list.