In this guide, we take a look at the best Oculus Quest 2 games to play in 2021.
You might be asking, why are you focusing on only the Oculus Quest 2 and not the Quest 1, Rift S, or VR headsets in general? Well, the Oculus Quest 2 has some specific upgrades in display resolution, processor and refresh rate over the Quest 1.
The VR games in this guide take advantage of these new features to really improve games over what was possible on the original Quest.
If you have a favorite Oculus Quest 2 game, make sure you comment down at the bottom of this guide and let us know.
The Best Oculus Quest 2 Games
Jump straight into playing by clicking the links below and heading straight to the official Oculus store.
Oculus Quest 2 Features for Better Games
The Quest 2 has made some really nice feature improvements over the Quest 1 which should lead to some really nice game improvements. Here are the new features that all best Oculus Quest 2 games take advantage of.
New Snapdragon XR2 System on a Chip (SoC)
The Quest 2 contains the Qualcomm Snapdragon XR2 processor, a big upgrade over the Snapdragon 835 in the original Quest. The Snapdragon XR2 processor which has support for more realistic textures and shaders that developers can take advantage of.
Oculus says that the XR2 offers twice the performance and six times the video pixel throughput verses the 835. These features should allow the display to come through crisp and clear. The biggest improvement is in artificial intelligence (AI) processing, which is 11 times faster on the new XR2. This should allow games to include more complex materials, better lighting and be more ambitious than on the original headset.
All of these improvements make for better and more ambitious game possibilities on the Quest 2.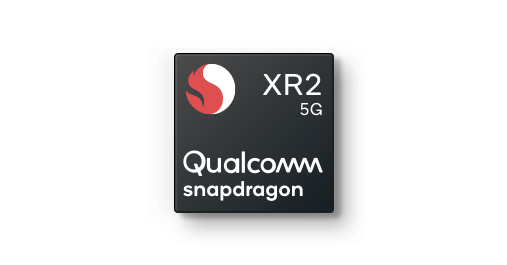 Better Display With 50% More Pixels
The Oculus Quest 2 contains a single panel LCD screen. It is a higher-resolution fast-switching LCD display. The resolution on the headset is 1832 x 1920 per eye. Overall, this is about 50% more pixels in the screen than the original Quest 1, which had individual 1440 x 1600 OLED panels.
More display pixels allow for clearer graphics and less of a screen door effect in the new VR headset. Reviews of the Quest 2 show how it gives better clarity than the previous version. All of the best Oculus Quest 2 games are optimized for the new display.
Click here to see a detailed graphics comparison between the Quest 2 and Quest 1 in existing games.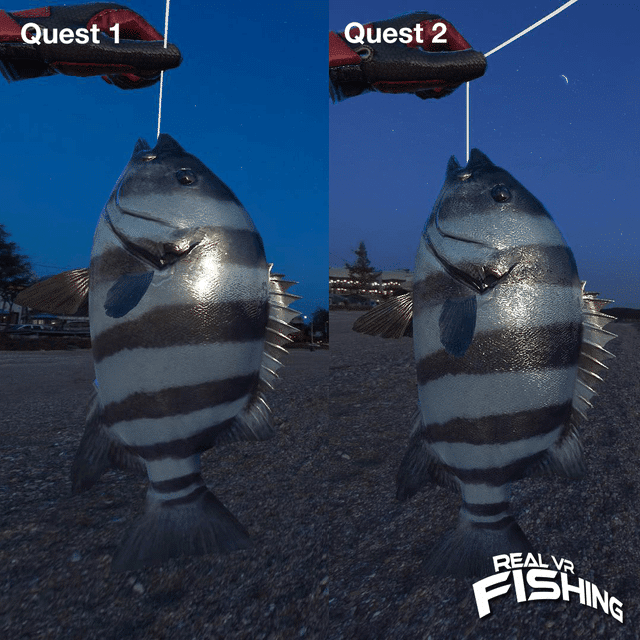 90 Hz Refresh Rate
The Oculus Quest 2 headset contains a maximum refresh rate of 90 Hz. This higher refresh rate removes any flicker in the video and is more comfortable for longer gameplay sessions. Quest 1 games that were created to work with that headset's 72 Hz max will need to add support for the higher refresh rate. This means that 90 Hz will only work for game titles that support this option.
Once 90 Hz support is added, these games will run smoother than on previous headsets. Because this functionality has to be enabled individually, we look at this as a requirement to make our best Oculus Quest 2 games list.
Now that you know what features the new Quest can take advantage of, lets look at the best Oculus Quest 2 games to go and play today.
The Walking Dead: Saints and Sinners – Overall Best Oculus Quest 2 Game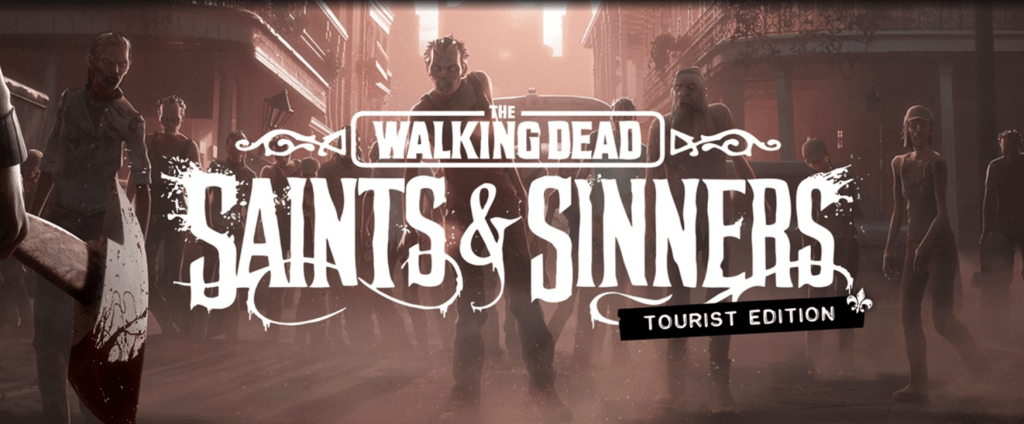 The Walking Dead: Saints and Sinners is a Quest 2 launch title. As one of the most popular VR games of all time, a lot of fans have been waiting for the chance to play the game completely wireless on the Quest 2.
In the game, you face all the horrors that the living and the dead can offer in this new VR adventure in The Walking Dead universe. Travel through the ruins of walker infested New Orleans as you fight, sneak, scavenge, and survive each day unraveling a city wide mystery within the iconic quarters. Encounter desperate factions and lone survivors who could be friend or foe. Whether you help others or take what you want by force, every choice you make has consequences.
The game comes optimized for the new Snapdragon XR2 processor, taking advantage of the extra power to display high quality graphic textures. A lot of fans were nervous about how the Quest processor would handle rendering hoards of zombies on the screen. Luckily, the XR2 offers the extra power needed to create zombies in bulk.
Click here to check out and buy The Walking Dead: Saints and Sinners.
In Death: Unchained – Best Graphics in an Oculus Quest 2 Game

In Death: Unchained is one of the most ambitious VR games of all time. The bow and arrow adventure game through a supernatural world was praised when it came from PC VR to the original Oculus Quest in the summer of 2020.
The game features procedural levels that adapt their difficult level to how well you play. The game favors strategy and tactical positioning over "run and gun" gameplay. The game is similar to Dark Souls but for virtual reality! Users who have played In Death love the procedurally generated levels. The locomotion system works very well, letting you move, shoot, and defend in your virtual space. This was one of the top upcoming Oculus Quest games and it certainly lives up to its hype.
The developers of In Death: Unchained have been very active on Reddit to take user feedback and improve the game, releasing nearly weekly updates for fans to enjoy. Because of this, we know that the team is looking intensely at how to optimize In Death for the Oculus Quest 2 and take advantage of the extra processing power and improved display.
Click here to check out and buy In Death: Unchained.
Population: ONE – Best Multiplayer Game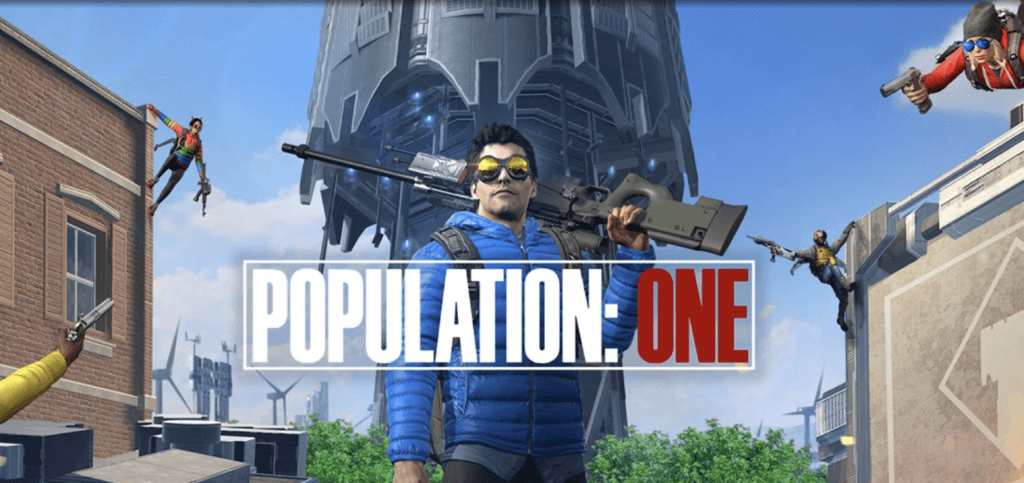 Population: ONE is a multiplayer VR battle royal game similar to Fortnite. It's been an early access title on Steam for a while now and Quest owners have been hopeful it would come to the device.
Drop into a colorful, near future world with limitless combat possibilities. Welcome to POPULATION: ONE, where you and your squad must fight together to survive until the end. POPULATION: ONE delivers unparalleled vertical freedom and mobility with its unique Vertical combat System. Fly through the map to rain down bullets from above. Climb anything you see to gain the high ground advantage. Build strategic cover to protect your squad. Use your environment to FIGHT ANYWHERE.
Poulation: ONE has multiple players playing on one server at the same time. It's important that shooting games have low server latency so that shots and kills are registered fairly in real-time. The new processor makes this a top Oculus Quest 2 game choice.
Click here to check out and buy Population: ONE.
The Climb 2 – Best Game Environments

The Climb 2 is one of the first VR game sequels. As you can see in the splash picture above, it features expansive environments and high quality textures that were not possible on the original Quest.
The thrill of climbing comes alive with The Climb 2 -explore a new city setting and exhilarating new maps with breathtaking views. Ascend grand peaks, navigate vast caves, climb skyscrapers, and discover hidden shortcuts as you find your path to the top. Compete with friends and conquer leaderboards in asynchronous multiplayer modes. From exploring mountain environments to scaling urban settings, feel the rush of climbing without ropes, and experience breathtaking vistas as you scale new heights.
The Climb 2 was made specifically for the Oculus Quest 2 and it has been optimized to take advantage of the better display and faster refresh rate. If you want to showcase good Oculus Quest 2 games to your friends and family, The Climb 2 is a worthy choice.
Click here to check out and buy The Climb 2.
Gorn – Best Gore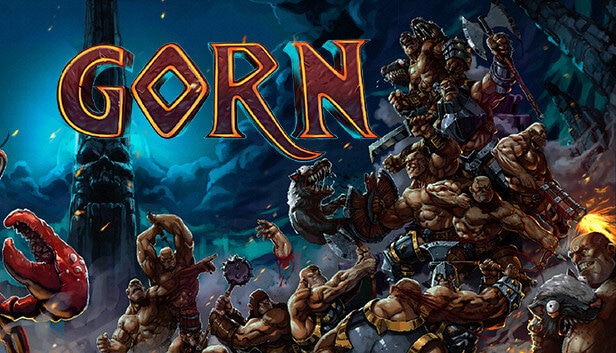 Gorn is a melee and combat VR game. It is pure, over-the-top violence. You play a gladiator who has to survive brutal fights in an arena with whatever weapons are around you. Or, you can use your hands to destroy enemies as they attack you.
Gorn is similar to Blade and Sorcery, but with a more cartoon game style. Still, it can be gruesome at times and a lot of fun to play.
Grab and use knives, axes, bows, maces, and more to attack enemies. Gorn has ragdoll physics that make attacking enemies so satisfying. Gorn is a blast and one of our top VR fitness games. It's fun to play with a group of friends too.
Gorn has been updated to support 90 Hz on the Oculus Quest 2. It is a fan favorite worth checking out today.

Facebook Horizon is Oculus' social atmosphere, an entire virtual reality world where you can meet friends, watch media, and play games together.
Facebook Horizon is a social experience developed exclusively for Oculus VR headsets. It has been marketed as one of the most ambitious upcoming Oculus Quest games ever created. Horizon is a virtual world full of things to explore. Interact with friends and strangers around the world. It is completely open, meaning that you can create your own games on the system and have others join and play. Coordinate or join media watch parties to watch movies and TV shows in the application together.
Horizon has been in development for over a year and its graphics and scope have evolved to fit the new features in the Quest 2. When released, it will be one of the best Oculus Quest 2 games. And since it is straight from Facebook/Oculus, you can be sure that it will be given priority marketing and improvements in order to evolve in the future.
Click here to check out Facebook Horizon!
Beat Saber – Most Popular VR Game of All Time

Beat Saber is one of the most popular Oculus Quest games of all time. It comes optimized for the new Oculus Quest 2 with a new multiplayer mode and BTS music pack. With this new feature, you can now play Beat Saber with your friends, family, or strangers around the world.
This is a beat-matching rhythm action game. The game challenges you to swipe lightsaber-style batons through red or blue blocks flying at you. Slash the blocks in the direction of the arrow and dodge around or duck under oncoming walls.
Beat Saber delights with an incredible original soundtrack and features downloadable music packs from Green Day, Linkin Park, Imagine Dragons and more.
After a few songs, you'll be a saber-weilding virtuoso, desperate for one more go. Without doubt, the most addictive VR experience bar none.
Click here to check out and buy Beat Saber.
OrbusVR: Reborn – Best MMORPG VR Game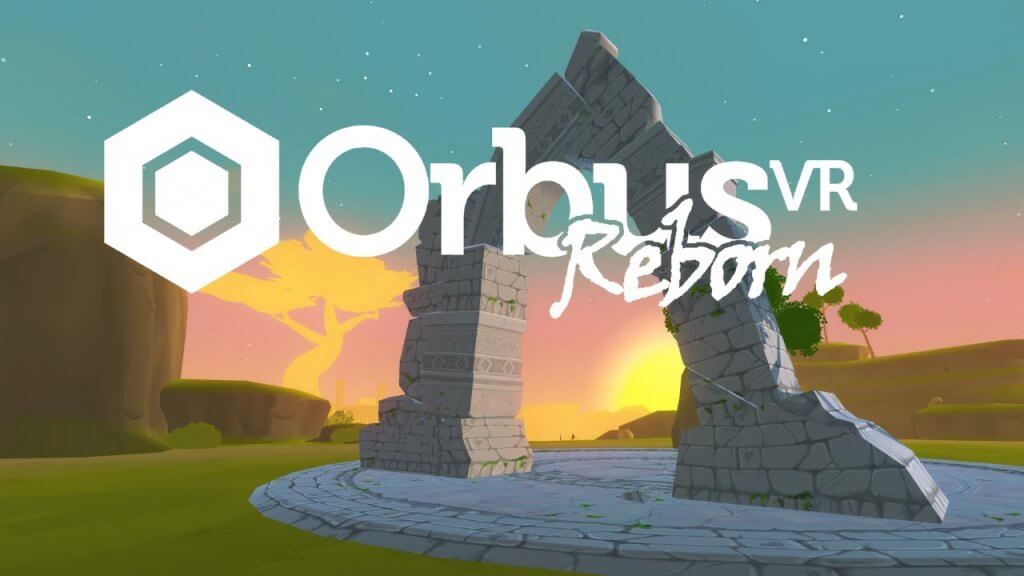 OrbusVR is a virtual reality massively multiplayer online role-playing game (MMORPG). In MMORPG games, you play simultaneously with other players online at the same time. While each of you has your own goals and objectives, you can partner up and chat in real time with each other.
OrbusVR contains a core gameplay features that are common to RPG games including:
Quests
Battling
Crafting
Artificing
Dungeons
Raids
Looting
The purpose of OrbusVR is to level up your character by completing tasks, puzzles, and missions. Along the way, you have to interact with other real life and computer players. You can buy objects and upgrades from your character to make you stronger as you progress.
Overall, OrbusVR has hundreds of hours worth of gameplay to check out. The Quest 2 takes advantage of its large, open-world environment very nicely.
Click here to read our in depth OrbusVR tutorial guide.
Click here to check out OrbusVR: Reborn.
Deisim – Best VR Simulation Game

Deisim is a god simulator game developed specifically for virtual reality. In the game, you get to create your own world by expanding the land with different terrain such as grass, forest, mountains, or ice. As your world grows, you supply your population with resources and perform miracles for them.
The job is a balancing act as you try to help mankind evolve from the stone age to modern times. Natural disasters and special events try to slow you down as you try to increase your population.
Deisim was one of the first games to launch on the Oculus App Lab and is our favorite game on there. It is a perfect Oculus Quest 2 game to check out. The Quest 2 is better suited to handle your world as it grows.
Click here to read our Deisim tutorial guide.
Click here to buy Deisim on the Oculus App Lab.
Myst – Best VR Puzzle Game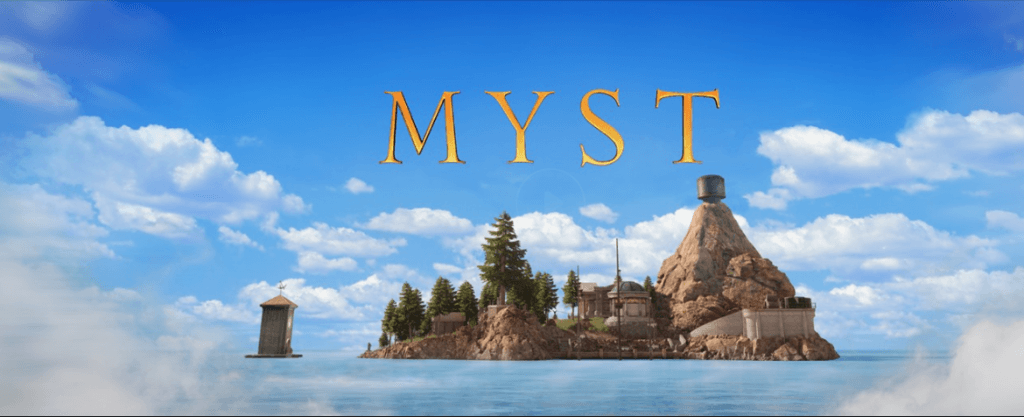 Myst is an Oculus Quest 2 game that reimagines the classic video game journey through an interactive world. Built from the ground up for virtual reality, Myst VR has new art, sounds, interactions, and puzzle randomization.
In Myst, you have to journey through an interactive world and interact with objects around you. To complete the game, you have to discover and follow clues to be transported via linking books to several "Ages". Each world has a number of puzzles which are required to complete in order to return to the main island. Information found in one Age might be required later on in the atory.
If you enjoy big, expansive worlds and puzzles in VR, then Myst is for you. The game doesn't hold your hand at all, so it can be frustrating at times. The storyline is really good though.

FitXR, from the developers of the same name, is the newly rejuvenated and re-inspired version of BoxVR. Arriving as a free, and automatic update for Oculus Quest 2 users, it replaces the original BoxVR with a complete overhaul and update.
FitXR is a virtual boxercise class in VR where you punch approaching orbs to the beat of the music. You'll need to employ a variety of hooks, jabs, crosses, and uppercuts, as well as block, duck under or sidestep other non-destructible obstacles. You'll be switching between orthodox and southpaw stances at intervals during each session. This is to ensure you alternate between leading with your left and right hand.
A new update in November 2020 adds a new dance mode to the game. Move your entire body to the rhythm of an instructor.
FitXR is one of the top VR fitness games for the Quest 2. The new team promises more future updates to make the game more of a full body workout. Punching objects to the musical beat is inherently satisfying and physically demanding, both highly desirable qualities to have in a fitness title.
Click here to buy the FitXR Oculus Quest 2 game.
Phantom: Covert Ops – Best Stealth Game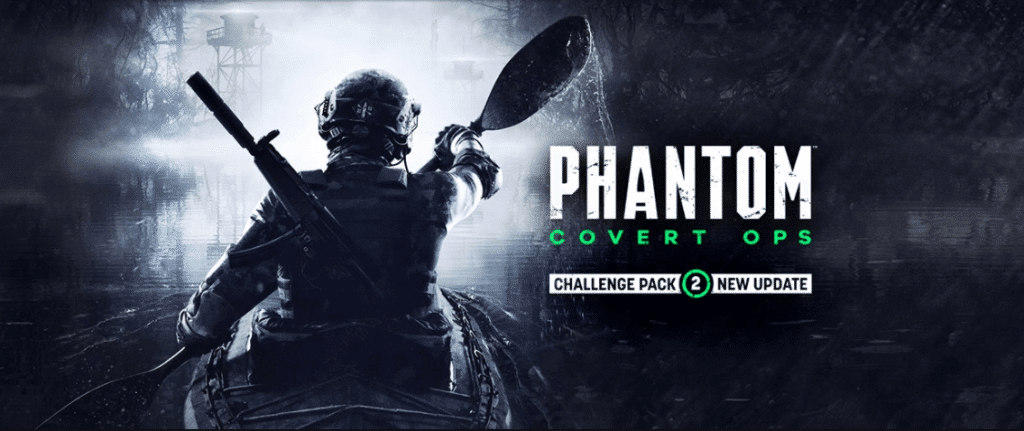 Phantom: Covert Ops arrived back in June 2020 with a positive reception from players. It is a stealth VR game, taking a different step away from the other shooting games that are popular now.
Phantom: Covert Ops has you operating a canoe through enemy territory. While the one-man vessel is your soldier's main form of transportation, the game itself is a stealth/action adventure. Paddle behind enemy lines to infiltrate, assassinate and generally sow mayhem with pistol, sniper rifle or submachine gun.
With the launch of Oculus Quest 2, nDreams has released a quality of life update for Quest and Rift platforms. This includes the Quest 2 graphics updates, general fixes, and several new achievements. Others are optimisation for the Oculus Quest 2 and rebalancing of the campaign's scoring system to make the unlockables more attainable.
Phantom also has a new Challenge Pack 2 update. It features new cheat-based challenges to test your kayaking and shooting skills on. A third and final Challenge Pack will be released before the end of the year.
Click here to buy Phantom: Covert Ops.
Red Matter – Best Sci-Fi Oculus Quest 2 Game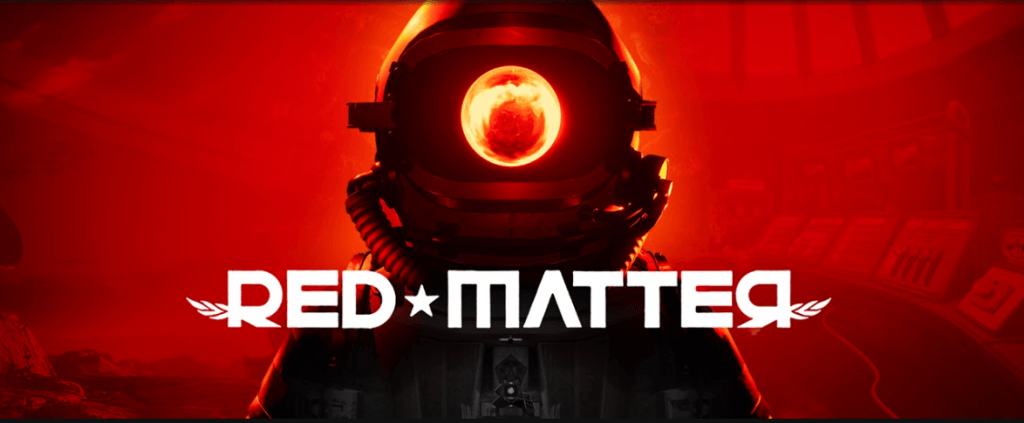 Red Matter is a story-driven environmental puzzle game with a sci-fi theme. You have to solve puzzles in a beautiful, high-detail brutalist environment which only becomes more and more surreal as the story progresses. Use an array of hi-tech tools to decipher hidden messages and mechanisms
In Red Matter, you play as a government agent sent to an abandoned enemy moon base. Your job is to investigate its sudden evacuation and recover any research left behind. During the game, you have limited tools such as a small flashlight and on-screen translator. Red Matter does a good job in keeping you engaged and immersed. We like that the game has a few surprises along the way too.
Red Matter has a brand new Oculus Quest 2 game update with updated and improved graphics. The textures of many objects and the overall game resolution have both been increased. Fixed foveated rendering, blurring at the edge of your display to save graphical power, has been reduced.
Click here to check out and buy Red Matter.
Star Shaman – Underrated Oculus Quest 2 Game

Star Shaman is another unique VR puzzle game for the Oculus Quest 2. It's the debut title built by French studio Ikimasho. The game has gorgeous visuals, an alluring soundtrack, and features roguelite and adventure elements.
In Star Shaman, you step into a neon-tinged music video environment and shoot at the various space phenomena heading your way. Cast spells and battle a variety of enemies. As you play, you'll unlock powerful new weapons and abilities to find your playstyle. Each level in Star Shaman is procedurally generated, which means that you'll never play the same level twice. This same mechanic is used in Until You Fall to keep things fresh.
Star Shaman was a hit when it was announced back in the Summer Showcase. It's an Oculus Quest 2 game that feels new and fresh compared to some of the older titles that have been remastered. Well worth your time to play and check out.
Click here to learn more about Star Shaman.
Dash Dash World – Best VR Racing Game
Dash Dash World is a new kart racing game for virtual reality. If you are a fan of Mario Kart, then Dash Dash World is the Oculus Quest 2 game for you.
Dash Dash World is a full featured racing game with hundreds of hours of gameplay. It features an actual story mode, exhilarating online tournaments, more than a trillion customization combinations, and hundreds of achievements for the trophy hunters out there!
The best thing about the game is that you can aim and shoot power-ups while driving alongside your rivals. There aren't many Quest racing games, but this title is great. The game major features include solid drifting, inventive tracks, and the ability to look over your shoulder.
With the release of the Quest 2, the developers are working on increasing multiplayer support up to 8 players. New tracks, tournaments, and graphics upgrades also make this game better on the new headset.
Click here to check out Dash Dash World, our favorite VR racing Oculus Quest 2 game.
Until You Fall – Best VR Combat Game

Until You Fall is a roguelite-style dungeon crawler for the Quest 2 with a neon-soaked art style and a fun, arcadey sword-fighting combat system. It's not quite Hades, but it's about as close as you'll get in VR right now.
In the game, you have to battle different enemies with your swords and combo attacks. You only get one life and need to make it as far as you can without dying and having to start over. As you progress, the enemies get harder and harder. There's lots of scope to mix and match weapons to help you get as far as you can through the world.
Each level in Until You Fall is procedurally generated, so you never get the exact same combination twice. The combat is easy to understand, the visuals are clean, and there are various options to customize the experience to make it as comfortable. It's one of those games that just makes you feel cool when you play it.
Click here to buy Until You Fall for the Oculus Quest.
Holopoint – Most Intense Game

Holopoint has been a great title from the early days of the original HTC Vive and Oculus Rift. It just got released for the Oculus Quest 2.
This is not the game for you if you're looking for a visually stunning experience. But the game still manages to be one of the most physically intense VR games around. It is set in a dojo and you are equipped with a bow and arrow. Then cubes start appearing around you, and you have to shoot them while dodging their shots.
That's it. That's the game. But shooting a bunch of arrows in quick succession turns out to be incredibly demanding, and the result is a giddily entertaining workout.
The Oculus Quest 2 game version of Holopoint is great; the simple graphics and emphasis on physical movement make it a perfect fit for the standalone headset. This comes highly recommended if you're interested in ultra-replayable arcade action that shows off VR gaming at its kinetic best.
Click here to check out Holopoint.
Echo Arena – Best Multiplayer Arena Game

Echo Arena is one of the top multiplayer VR games for the Oculus Quest 2. Join a team of four and face off against the competition in a zero-gravity clash.
Echo Arena involves gliding, boosting, and puching your way to scoring goals in a virtual arena. As a team sport, Echo Arena rewards players that work well together. Use the built in microphone on the Oculus Quest 2 to talk and strategize with your teammates. The game has a good tutorial so that you can learn to throw and catch, which are valuable skills to master.
Echo Arena is also a full-contact sport. You can make a fist and punch opponents to stun them. You can also grab onto other player's and get a zero gravity boost around the arena.
Echo Arena is a must-have Oculus Quest 2 game and one of the most popular VR games of all time. Plus, its completely free to play!
Click here to check out Echo VR (Echo Arena) for the Quest 2.
Superhot VR – Made For VR Mechanics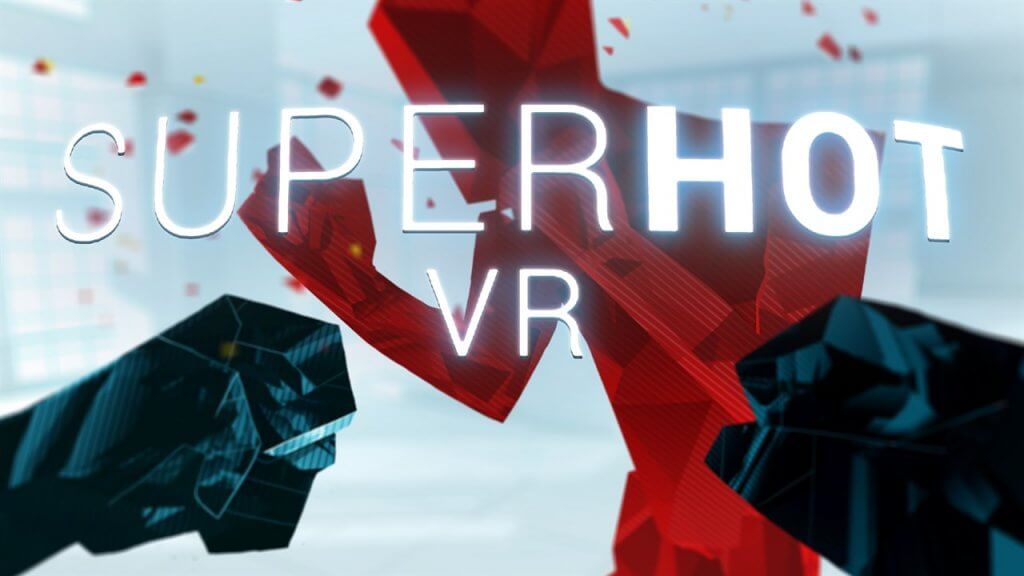 Superhot VR throws you into a minimalist all-white void, where blank-faced polygonal red enemies attack. It is one of the most popular VR games of all time, remastered for the Oculus Quest 2.
At a glance, Superhot VR seems like something out of TRON, but the gameplay is pure Matrix. The killer hook is that time only moves when you do. This mechanic works brilliantly with Quest's cordless freedom to move around in real space. Dodging bullets in slow motion feels incredible, and the dexterity of the Touch controllers lets you punch, grab and throw static objects. Each level doubles as a sort of puzzle, challenging you to figure your opponents before they reach you.
Superhot is one of the most unique experiences of all time. After a demo wow-ed some of the original VR owners, a successful Kickstarter brought the creation of this full game. It's easy to learn but challenging to master some of the later levels. If you are looking at one Oculus Quest 2 game to get started with, you could do a lot worse than Superhot VR.
For the Quest 2, Superhot VR features improved graphics, increased performance, and new features.
Click here to check out and play Superhot VR.
Star Wars: Tales From The Galaxy's Edge

Star Wars: Tales From the Galaxy's Edge is an action-adventure virtual reality game. You will fight alongside new and familiar characters as you explore new regions of the Star Wars galaxy. 
Tales from the Galaxy's Edge has been crafted for all types of players and fans. The experience takes place on the outskirts of Black Spire Outpost, a remote trading port. It is used in Star Wars: Galaxy's Edge and at the Disney theme parks.
You'll play as a droid technician forced to head for an escape pod when a group of Guavian Death Gang pirates attack. After crashing on Batuu, you'll explore the outskirts of Black Spire Outpost. The game has plenty of exploration and combat to see.
Click here to play Star Wars: Tales From the Galaxy's Edge.
What do you think the best Oculus Quest 2 game is? Think about games that take advantage of the new features and offer scope larger than what was possible on the original Quest 1. Comment below and let us know today.