In this guide, we take a look at the best multiplayer AR games to try out on your phone. These new AR games require you to team up or against friends and strangers to player.
Augmented reality (AR) brings a new element of fun to games. And to experience it, you don't need any special hardware. All you need is a smartphone with a camera.
With Apple placing LIDAR in all of their new devices, we expect to see a ton of new multiplayer AR games coming out.
The best multiplayer augmented reality games are below to get you started.
You can search and find all of the games below in the iOS app store or Google Play Store on your phone.
Best Multiplayer AR Games
#1. Pokemon Go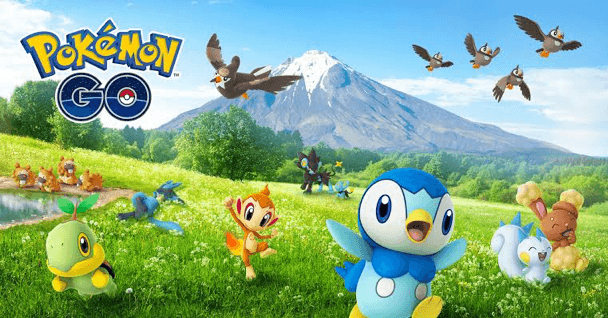 Price: Free
The sensational Pokemon Go remains one of the best augmented reality games you can play right now. Pokemon Go transforms the real world into a Pokemon adventure. Your job, as a trainer, is to physically cover as much ground as possible on foot and capture the Pokemon scattered across your city.
Whenever you stumble upon a Pokemon, the game will superimpose it in front of you through your phone's camera. You can throw a Pokeball to catch it on the screen. Pokemon Go also places gyms throughout the map where you can collect resources and battle.
Pokemon Go is the most popular multiplayer AR game available today. It is the best showcase for augmented reality technology out today.
Features
Collect all of your favorite Pokemon scattered around your local area
Battle other trainers
Make friends, exchange gifts, and trade Pokemon
Join a team and battle
#2. Harry Potter: Wizard's Unite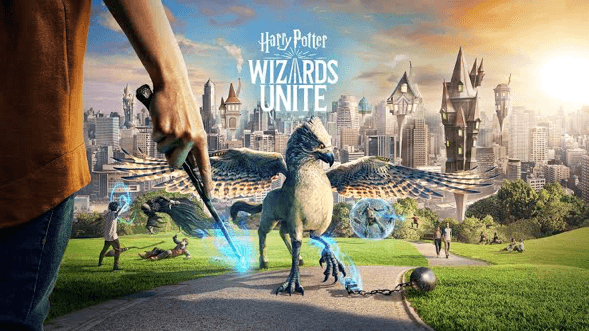 Price: Free
If you're more of a Potterhead, Pokemon Go's developer Niantic has you covered too. Harry Potter: Wizards Unite builds upon the same engine sa Pokemon Go, but with a magical theme.
Unlike Pokemon Go, Harry Potter: Wizards Unite has a sharper narrative. Your ultimate goal is to put an end to a calamity and punish the ones responsible for it. To fix the damage caused, you will have to walk around looking for traces of magic.
At specific locations, you'll encounter portals that let you virtually enter one of the many iconic places from the franchise.
As you progress, you'll also earn rewards which will help you level up and strengthen your wand. Plus, you'll get to meet some of the favorite Harry Potter characters in augmented reality.
Features
Customize your character, title, Hogwarts House, profession, and wand
Discover traces of magic in the real world around you
Cast spells in augmented reality
Gather your friends to take on Wizarding challenges and battle foes
#3. Neyon Clash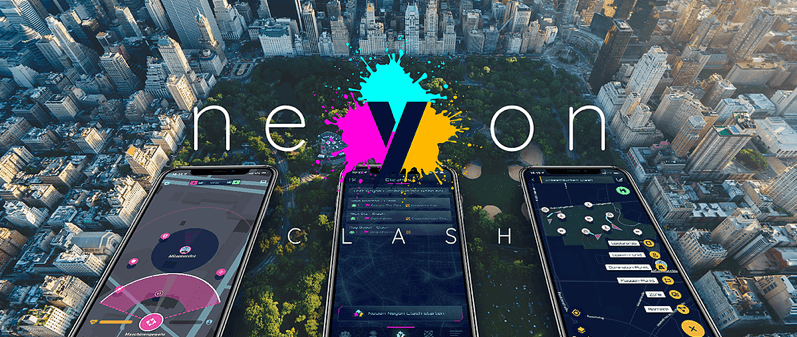 Price: Free
Neyon Clash is a location-based real-time multiplayer game. To play Neyon Clash, you need an internet enabled smartphone and at least one other player. The game is played outdoors, in parks, courtyards or gardens. The goal is to collect the most points in a specified time.
Points are earned by marking opposing players, collecting objects, capturing areas on a map or capturing flags. Each player can see his teammates on a map of the surroundings, but opposing players are not visible. The player positions correspond to their real GPS positions.
Enemy players can be marked by shooting in the exact direction of their real position, which corresponds to a classic target-hit mechanism. 
We featured Neyon Clash when it was in early beta and it is now available to back on Kickstarter! Go and support a cool new multiplayer AR game project.
Features
Play against and with other people in real time
Real time augmented reality tracking and gameplay
Receive points for victories to reach higher levels
Compares yourself with other players around the world
#4. ARrrrrgh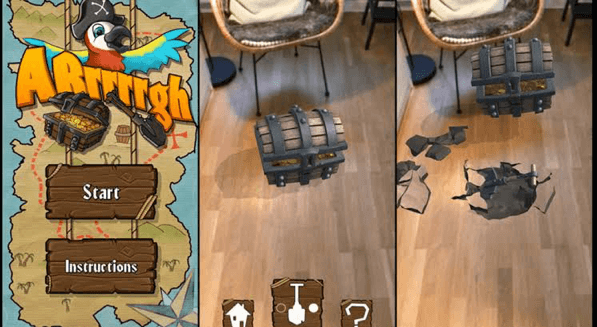 Price: Free
ARrrrrgh is a simple and fun hide-and-seek AR game for kids. The game uses Apple's ARKit technology in an original way. One person hides the treasure chest underneath the floor and the other person searches for it.
The nice thing about ARrrrrgh is that its fun for all ages. As well, you can play inside your own home. Hopefully more game modes can be added in order to improve this multiplayer AR game.
Features
Use your home or any other surroundings to hide and find treasure
It is a fun game for both adults and children.
The graphics on this game are remarkably realistic.
#5. Nightenfell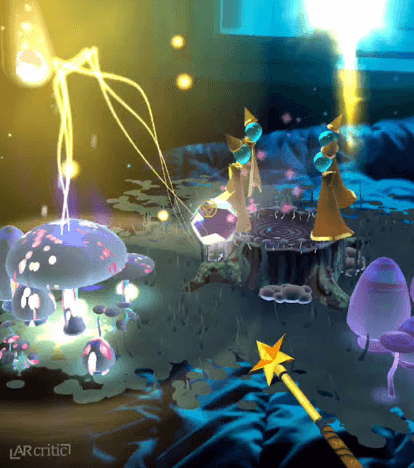 Price: $1
Get together with friends and defend the world of Nightenfell from an incoming storm of comets! In this groundbreaking multiplayer AR game, you and up to three friends can magically play together in the first-ever shared, mixed-reality world. Gorgeous defense-shooter game play is combined with real world cooperation like never before in mobile gaming.
Cast powerful spells to blast enemies and protect the peaceful mushrooms, the life source of Nightenfell. Work with your friends and the 'Wizods' to open a time rift and freeze the incoming barrage. Survive, and keep Nightenfell safe for as long as you can!
Features
Supports up to 4 players in a shared physical space
This game has an abundance of comets, spells and riddles to solve.
Easy to play
#6. AR Sports Basketball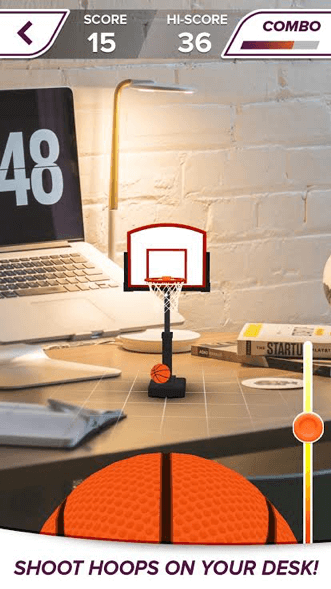 Price: Free
AR Sports Basketball is an ARKit Augmented Reality game for iOS in which you shoot hoops anywhere you want. AR Sports Basketball has three games modes: Desk, Normal and H.O.R.S.E.
The first two modes are just different hoop sizes to fit different places. If you are playing near a desk, choose the 'Desk' mode that will spawn a small basket. If you play outdoors or in a large space, choose 'Normal' mode, which will spawn a much larger basket.
The H.O.R.S.E mode is a really cool mode, because you can compete locally with up to 7 friends on the same device. Each player shoots in their turn and you compete to see who is the best.
Features
Only supports iOS platforms
Simple game with basic AR
Supports up to 8 players locally
#7. Geocaching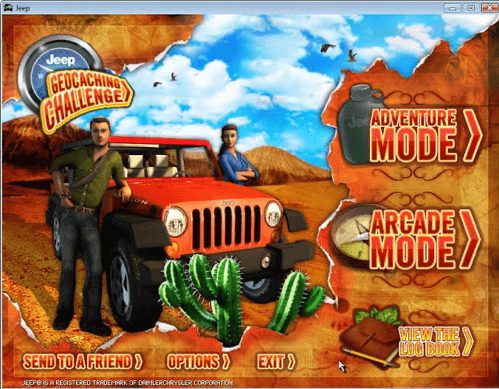 Price: Free
Geocaching is the very first original multiplayer AR games. It's a straightforward game where you go to different GPS locations and finding a hidden package.
Each geocache is hidden by another player, and some of them like to set up puzzles. Unlike most GPS games, geocaching is a curated tour of your surroundings. The game has a freemium model where a lot of caches are free to find. However, you'll need a subscription in some cases.
More so than other games on this list, Geocaching is the way to really explore your surroundings.
Features
Use the real world as your treasure map
Give back by hiding your own hidden packages around the world
Unlock more features by subscribing
#8. Beer Pong AR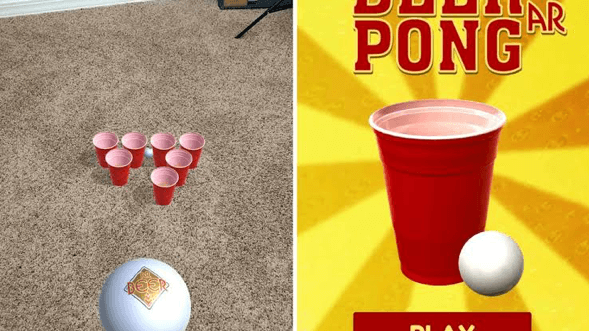 Price: Free
Another amazing multiplayer AR game worth considering is Beer Pong AR. This game is usually played with two teams of two players each. The standard game played on a table where each site consists of the same number of cups on each side of the table.
Each team attempts to shoot ping pong balls into the opponent's cups. If they score, the other team needs to drink the beer from that cup and the cup is removed from the table. The first team that clears up the cups on their opponent's side wins the game.
Beer Pong AR brings the same rules to your phone in augmented reality. The game gives you the freedom to arrange the beers anywhere you like in the physical space, as long as it's a surface that ARKit can detect. Use your phone to virtually throw ping pong balls and remove cups.
Features
Local multiplayer game
The course 'grows' where you place it
Pass-and-play
Intuitive touch controls
#9. Jenga AR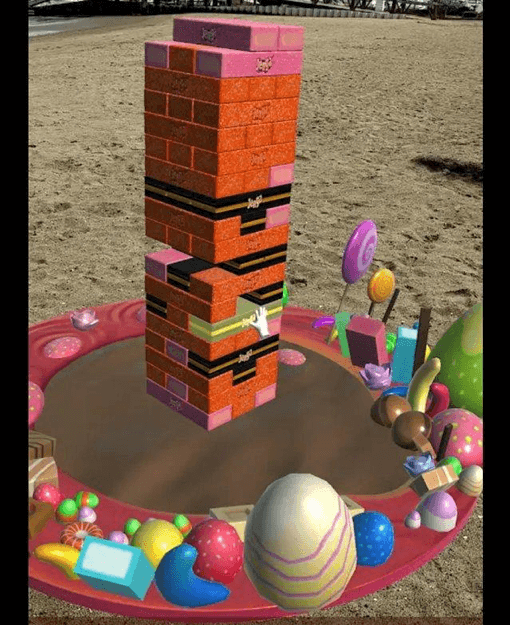 Price: Free
There are a bunch of Jenna-Like augmented reality games: Balanced Tower, Jenga AR, Wobbly Stack and Stack-AR. They all let you carefully remove and place blocks from a stack. The goal is to try to make as big a tower as possible, just like the real-world wooden block game.
Jenga AR has the most realistic, engaging physics engine of the current crop. Itoffers more features than the others. As well as an extra versus mode, there are different types of towers that have sticky blocks, exploding blocks and those that are easier to remove in one particular dimension.
You'll need a good play surface for Jenga AR, or you'll find it even more frustrating than the real-world game. But it's worth trying to see AR's 1:1 movement mapping in person.
Features
Nice graphics and controls
Supports up to 5 players
Pass n play game mode
Can be played on the table or on the floor.
Augmented Reality has the potential to make even the most mundane genres of games much more immersive and exciting. While the ones we have discussed are currently the best augmented reality games available, you can expect a lot more to be released in the future.
What's your favorite multiplayer AR games in 2020? Did we miss any? Share your thoughts with us using the comment box below.