I've reviewed every single VR headset to determine which one has the clearest streaming quality and highest comfort for watching adult VR media. I think that the Meta Quest 3 is the absolute best VR headset for porn, but a number of new options have popped up that you should know about.
If you are budget-conscience and only want a VR headset for one thing, the Meta Quest 2 is the cheapest option available to buy.
For all of the options below, I'll go over the top features you want in a headset for VR porn.
I'll show you the top VR porn sites to check out on your headset.
I'll recommend new and current VR headsets.
That means no out-of-date content like other online guides, recommending the Oculus Go (obsolete) or the original Oculus Rift (outdated). This guide has been updated for the Meta Quest 3.
Just a new list of the best VR headsets for porn today.
The Best VR Headsets For Porn
Next, I go into each headset in more detail and tell you why its good for streaming adult VR media.
Meta Quest 3 (Best Overall)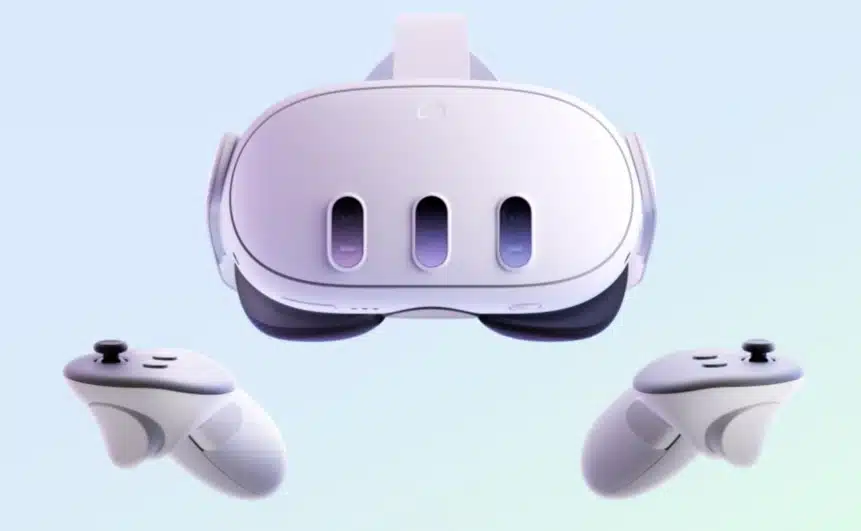 The Meta Quest 3 is the best VR headset for porn for a few main reasons:
It is completely wireless and requires no connection to a computer.
It is the most popular headset of all time and VR porn websites are optimized for it
The cost of the headset is cheap and reasonable.
It has a high number of compatible VR players.
Compared to the last generation Quest 2, the Quest 3 has some smart improvements that you will like:
The design is 40% thinner than the last model, so it balances better on your face
There are 30% more pixels in the display, so adult videos are super-clear in the headset
New full-color passthrough lets you watch 2D flat adult videos while still being able to view your surroundings.
It's hard to make a cleaner case for being the best headset than that! This is the gold standard for watching porn in virtual reality.
Read our complete review on the Meta Quest 3 here.
Click here to buy the Meta Quest 3 or use the Amazon button below to purchase yours worldwide:
Meta Quest 2 (Budget Option)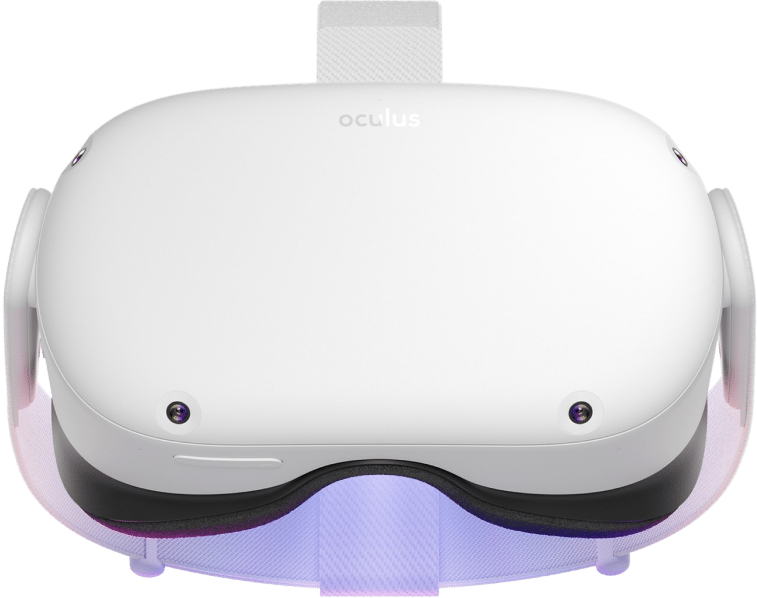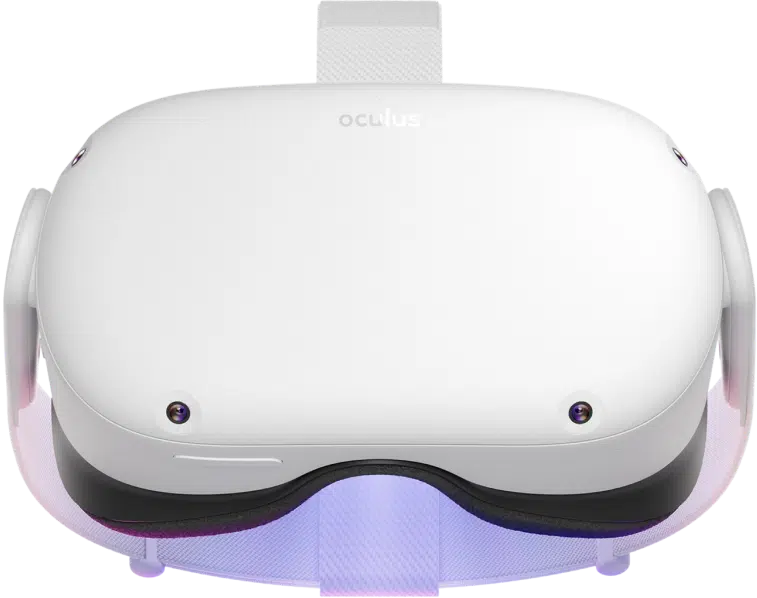 The Meta Quest 2 is a great headset if money is tight and you want to get into virtual reality for cheap. With the release of the Quest 3, Meta has dropped the price of the Quest 2 down to just $299. This is the cheapest quality VR headset on the market.
The Quest 2 has a screen resolution of 1832 x 1920 per eye, which is an improvement over the original Oculus Quest 1. It also has an upgraded 90 Hz refresh rate and field of view of 95 degrees.
The Quest also runs on the Android operating system. This makes things easy if you want to sideload media streaming applications such as Plex, Kodi, or something else. These media apps also offer flat screen porn.
The Quest 2 requires no tethered connection to any PC, so you don't have to fuss about cables in your way.
Click here to view and buy the Meta Quest 2. Or, you can use the Amazon box below, which ships around the world.
Meta Quest Pro (Best Premium Option)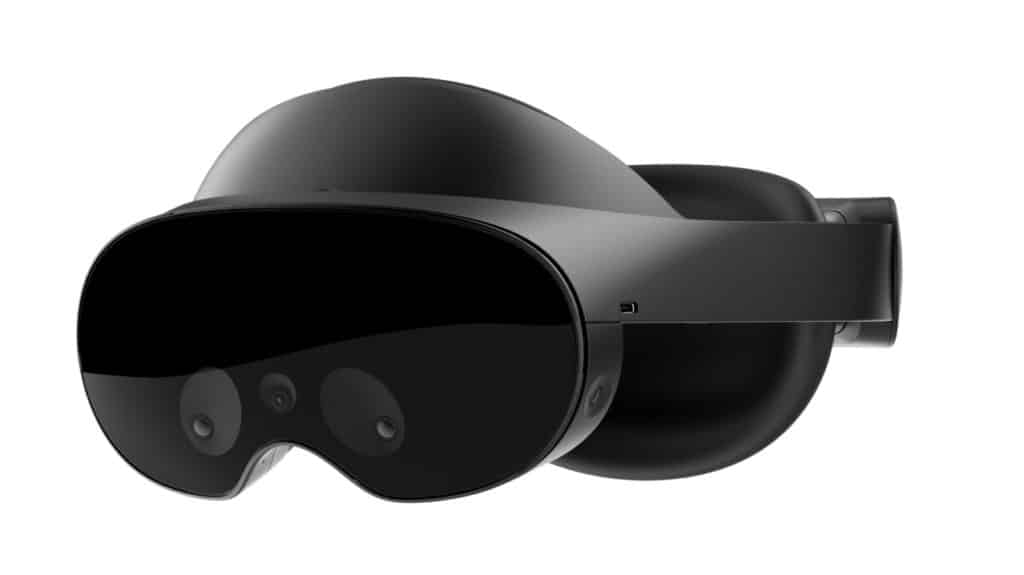 If you have the money, then the Meta Quest Pro is the best premium headset option for streaming VR porn content. Some of the reasons why I think the Quest Pro is the best streaming headset current are:
The pancake lenses offer the highest display quality on the market.
Since it is based on the Quest ecosystem, it has high compatibility with all VR porn websites and media players.
It requires no wired connection to any PC or phone.
Cool passthrough and mixed reality features make it future proof for new technology and advancements.
The Quest Pro features an LCD display with 1800 x 1920 pixels per eye and a default 90 Hz refresh rate.
Meta says that the new Pro display has 75% more contrast than on the Quest 2. This provides a more vibrant color palette and more realism when the passthrough camera is active.
The Quest Pro features a 106º horizontal and 96º vertical field-of-view. This is a nice upgrade over the Quest 2, which only has a 90 degree field of view.
In addition to streaming, the Quest Pro is a great business and productivity headset when you aren't playing games.
Sale
HTC Vive Flow (Niche Option)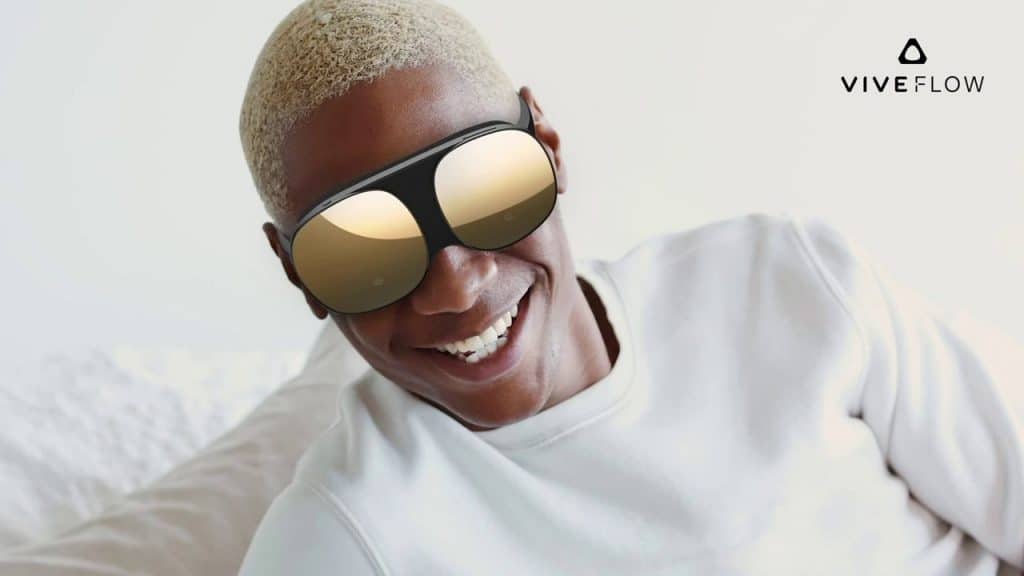 The HTC Vive Flow is a unique wellness-themed VR headset that gives a preview of future VR headsets. I think the HTC Vive Flow is the best VR headset for porn for these reasons:
The headset is comfortable to wear and fits similar to a pair of glasses on your face
The pancake lenses provide a sharp 3.2K resolution
Miracast lets you quickly stream VR porn from your phone to VR headset, as long as you have a Vive Flow compatible phone.
The Vive Flow is an interesting new VR headset and the only thing it is lacking is support and interest from the public.
The price of the Vive Flow is $499, a bit more than the Meta Quest 2. However, you do get a better display and a more comfortable fit for this price.
Like the Quest 2, the Vive Flow requires no connection to any PC. It also runs a modified Android operating system.
There are many VR porn sites for the HTC Vive Flow that offer full compatibility.
Click here to buy the HTC Vive Flow.
HTC Vive Pro 2 (Best PC VR)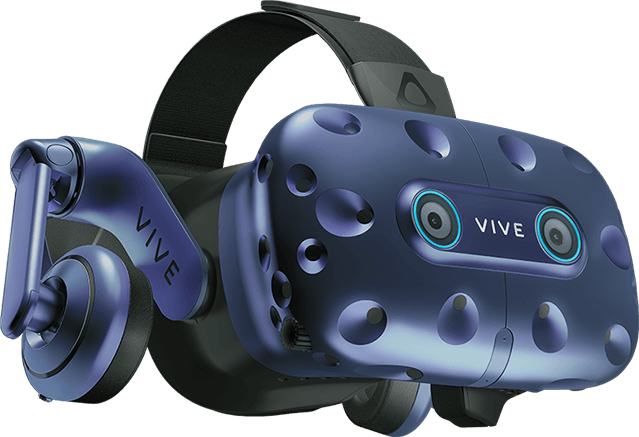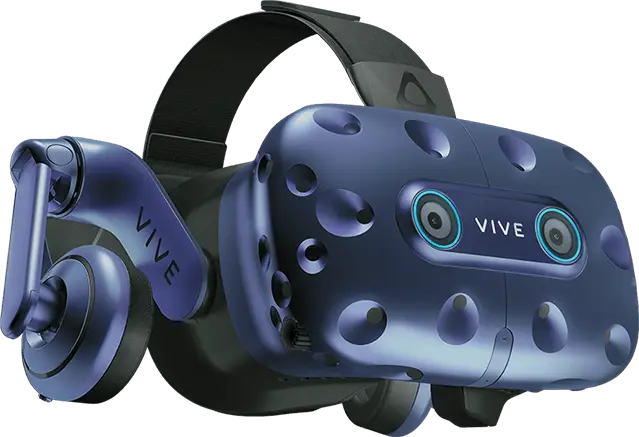 If you want to go all out on a high quality VR headset for porn, then the HTC Vive Pro 2 is your pick. It has a ton of good features for streaming VR porn, including:
A 5K display with a huge resolution that offers the most clear video
On-ear stereo headphones that provide full spatial audio
A hard padded headstrap that is comfortable to wear
The HTC Vive Pro 2 requires a tethered connection to a gaming PC, so you need to be setup well in order to use the headset. However, it is the best PC VR headset on the market today.
A lot of VR porn games are only compatible with a PC VR headset, so you'll get access to these if the Vive Pro 2 is your choice.
If you already have a PC VR headset with base stations and controllers, then the price of the Vive Pro 2 is not bad. If you are starting from zero, then you'll need the full system to start.
Buy the HTC Vive Pro 2 below, the one of the best PC VR headsets for porn.
HP Reverb G2 (Value PC VR)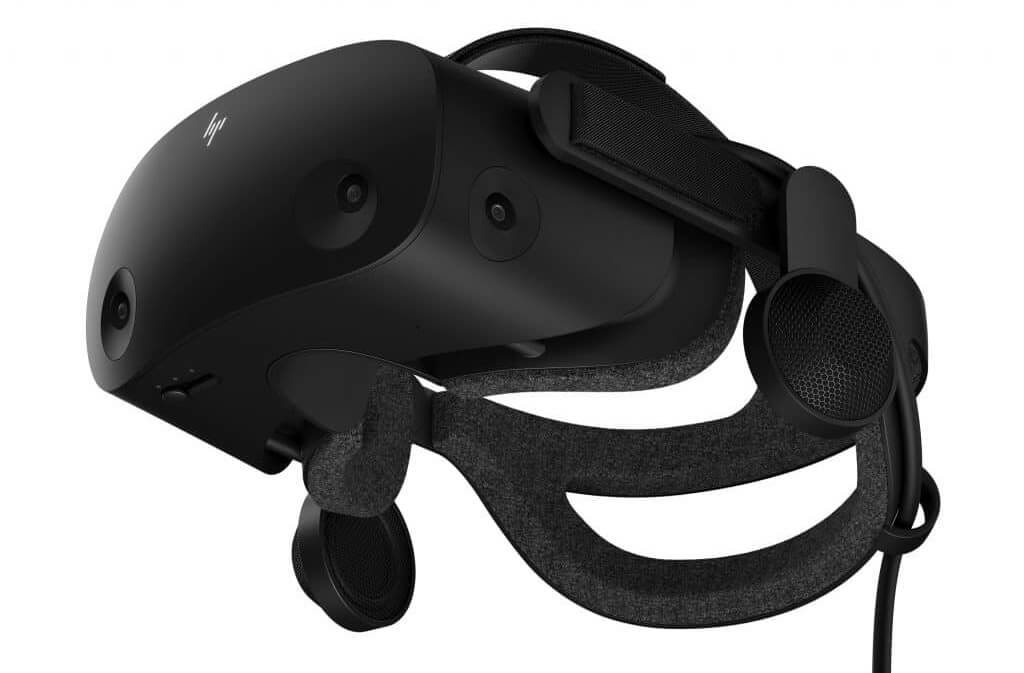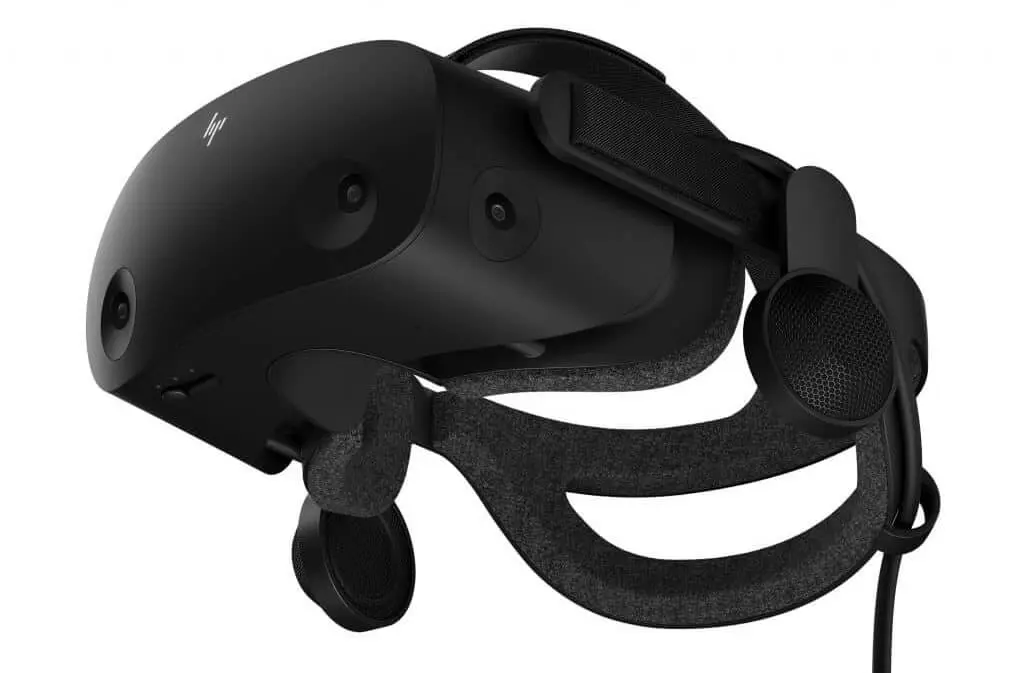 Launched in 2021, the HP Reverb G2 became one of the best VR headsets for porn over other PC VR hardware for these reasons:
It uses inside out tracking, so you don't need any base stations setup in order to use it.
The price is more reasonable than other headsets for the high quality display and features you get.
The display is high quality (higher than the Quest 2 but lower than the Vive Pro 2) with great brightness and contrast.
The LCD panel was designed in conjunction with Valve to have higher brightness and contrast over the original G1 headset. In addition, HP worked to reduce mura (cloudiness in the display), god-rays, and supply deeper black colors.
The G2, released in 2021, was the first PC headset released since the Oculus Rift S in early 2019. The two year advantage on the display is noticeable in the G2 and is a prime reason to select it as your headset.
The G2 is the oldest headset in our list here. This is why I think our list of best VR headsets for porn is the best, since all others on the internet are outdated.
Because it is a PC VR headset, you'll also get access to those high premium VR porn games like Virt a Mate.
You can purchase the hardware worldwide below:
Nreal Air AR Glasses (Best Augmented Reality Option)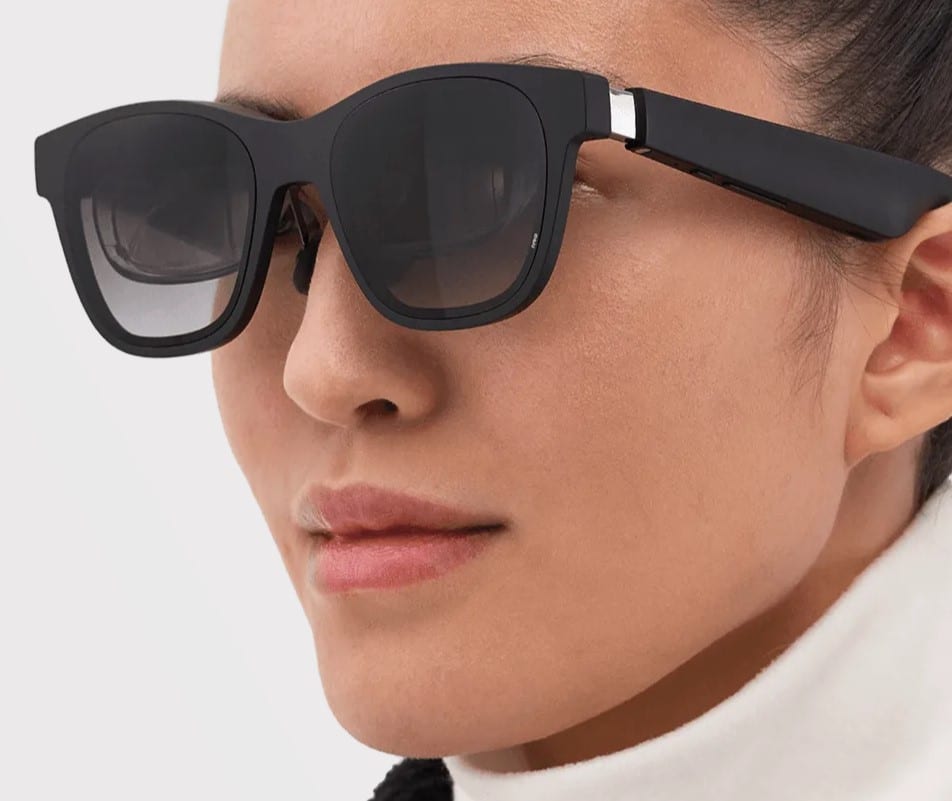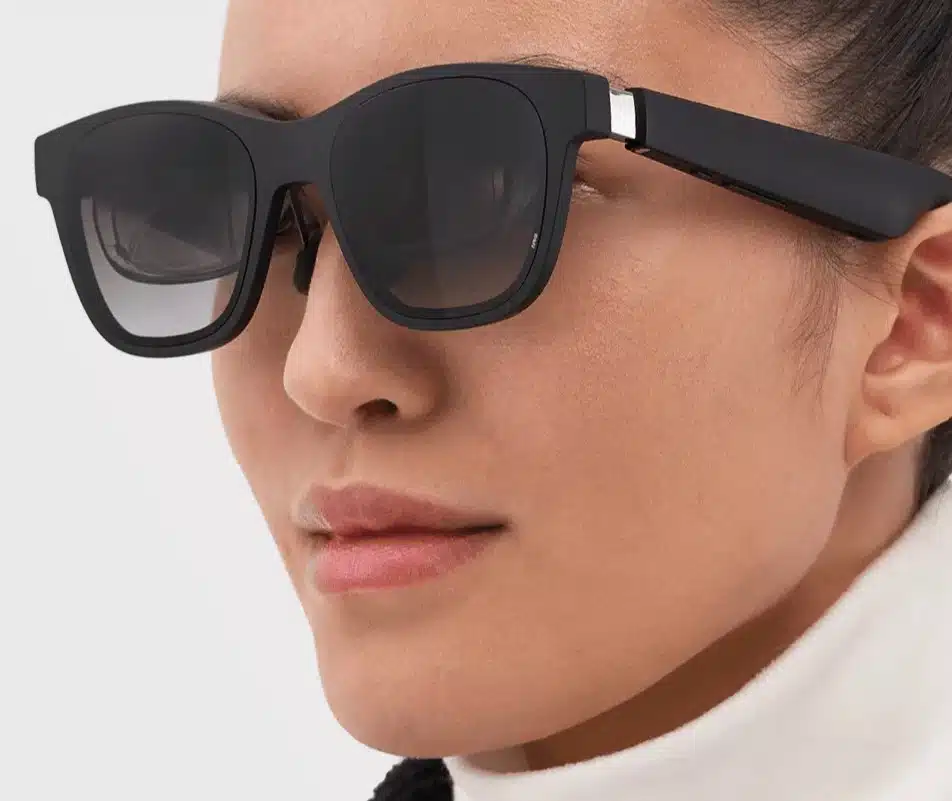 If you don't plan on playing any virtual reality games, then check out the Nreal Air as an interesting pair of augmented reality glasses for streaming porn on. I think they are a great alternative to a VR headset for porn because:
They are much more lightweight compared to a VR headset, only weighing 76 grams!
The image quality is high and meant for watching media like TV shows, movies, and video games.
You have higher awareness of your surroundings.
The Nreal Air are equipped with two 1080p micro-OLED binocular displays that project the image right in your vision where you wear the glasses. The virtual screen you will see can be as big as a 201-inch television.
Connection is made to the glasses from your smartphone through a USB-C charging cable (included in the box). You can plug the glasses into your smartphone, which will immediately mirror your screen. You can click on any of the websites below from your phone browser and instantly mirror the results in your vision.
The cost is slightly lower than a full VR headset.
Upcoming VR Headsets For Porn
It is an exciting time for virtual reality. A number of upcoming VR headsets are due to hit the market including:
These headsets will offer higher displays, better comfort, and a ton of new features.
Most importantly, they will help to expand the virtual reality market greatly.
And so, if you are looking at VR headsets for porn, games, or other reasons, there is a lot to be excited for.
How to Watch Porn on a VR Headset
Watching porn in virtual reality is extremely easy. You can look at a preview by clicking the links below (NSFW).
If you have your VR headset, you can quickly launch and visit these sites by typing in the address I give you.
The top VR porn sites are:
Videos can be viewed in your regular VR web browser. The browser automatically detects VR media and will adjust your display to be immersive.
You can also use special VR players to watch porn, which offer extra features.
VR Media Players for VR Porn
If you've looked at VR headsets for porn and have your hands on hardware, you'll want to check out special media players next.
VR media players have an advantage over the default web browser for a few reasons:
They support more media types, including 360-degree and other modern file types
They get constantly updated and optimized for watching VR porn
They offer additional panning, tilting, zooming, and video optimization features
Our best VR Media Players guide has the most up-to-date information on each player, but these are the ones I recommend:
What are your favorite VR headsets for porn? Favorite VR porn site? Favorite VR media player?
Comment down below and let us know today.. You know, for science.