Watching media in a VR headset is an awesome experience. But with so many VR media players, which ones are the best? This guide covers 10 awesome VR players for watching movies, TV shows, and other media in 3D and virtual reality.
Below, we've broken down each VR player in full detail, including:
What VR headsets and mobile devices are supported
The different types of VR file types each player supports
Unique features in each media player
No matter what VR headset you have, give one of the VR players below a try today. Comment at the bottom of this guide and let us know your favorite player. 
What are the Best VR Video Players?
What Features Do the Best VR Players Have?
Support for all file types
360 and other VR videos use modern file types and codecs behind the scenes to run. Due to how intensive VR videos are, formats and standards are constantly changing too. It is important that your VR player supports all different file types.
Constant Updates
Along with support for the latest file types, make sure the VR Player you use is constantly updated. Each update brings bug fixes and support for new features and standards.
There are a lot of VR media players that came out in 2015 to take advantage of the Samsung Gear and mobile VR. The standards back then are way different than today.
Device Compatibility
Make sure that your VR player is supported by the best VR headsets today:
Meta Quest 2
HTC Vive Pro 2
Valve Index
Oculus Rift S
Be leery about software that is still promoting the Samsung Gear and Google Daydream. These platforms have not received updates in years.
Ease of Install
Between the official Oculus Store, Steam VR, and Meta Quest Android store, there are plenty of official VR players to take a look at. iOS and Android mobile VR players should be on the App Store and not require any additional hoops.
Don't install anything from a third party source that you don't trust.
Next, we look at some top VR players for playing virtual reality videos in more detail.
VR Player Review
VR Player is a powerful VR media player designed to watch immersive content with a VR headset or on your computer. With VR Player, you can easily create an immersive watching experience. You can load subtitles if you are watching foreign videos. It supports 4K video playback.
VR Player lets you use your smartphone camera to see through your headset. You can create a playlist to enjoy a longer immersive video experience. VR Player also lets you open images and videos locally from different sources, including URL, YouTube, and Dropbox.
VR Player Features
VR Player offers several modes to watch various videos.
Compatible with Windows 10.
Watch 360-degree videos without a headset.
Load subtitles to watch foreign immersive videos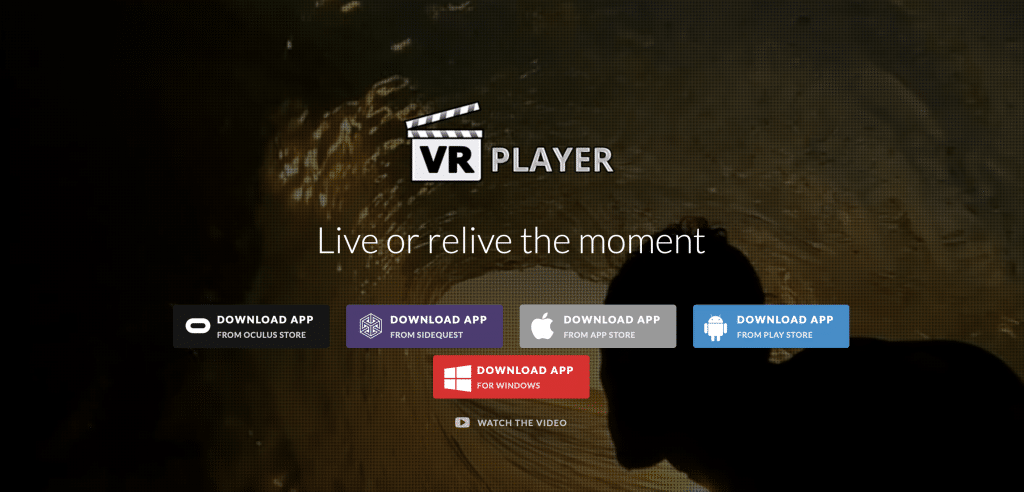 Skybox Review
SkyBox is a VR Player for iPhone, Mac, Windows, and new VR headsets. Android users can download the APK file from the official website. SkyBox supports HD, 4K, and 360-degree videos.
This VR player also lets you sync and play local videos from Mac/PC to mobile devices when connected to the internet. SkyBox supports major file formats and multiple devices.
When you play VR video, SkyBoX automatically recognizes video format, whether it's 180, 2D, or 3D videos. It will help you set the right format. If you have an Oculus Rift S, SkyBox can freely support it.
Skybox Features
You can play 3D videos side by side.
Supports all video file formats.
Recognizes video types automatically for instant playback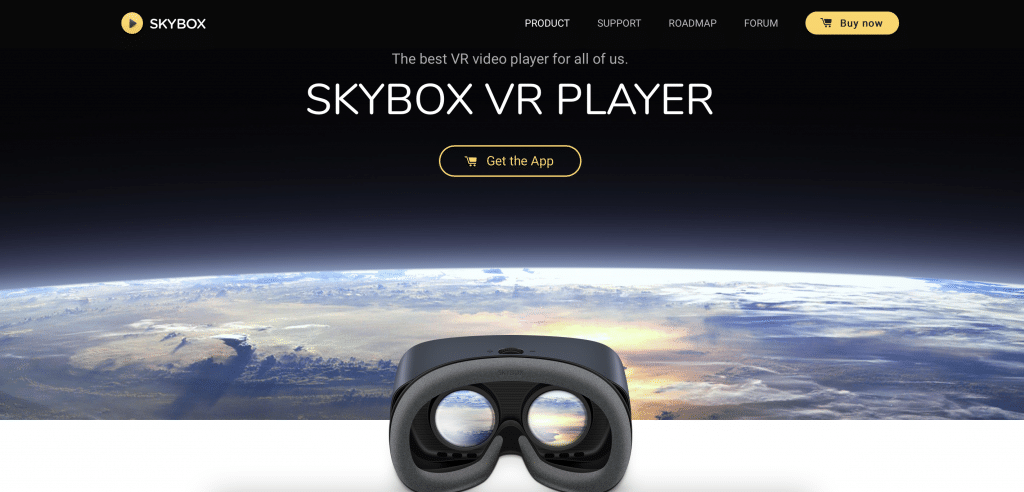 Deo VR Review
Deo VR is one of the most robust and simple VR players on the market. It supports audio tracks, subtitles, and any file formats. It has a built-in A-B loop to enable you to go through your favorite moments again and again. You can stream anything from anywhere. All you have to do is to copy the video address to your buffer and start streaming in VR.
If you find it difficult to play Windows Media Foundation, you can install a codec pack and play with DirectShow. Deo VR lets you adjust color settings, from brightness, contrast, hue to sharpness and saturation. Deo VR can play MKV files and all other modern file types.
Deo VR is one of the best VR porn players as well. It excels playing streaming 180-degree video.
Deo VR Features
Supports side by side stereo content.
Offers different views, like rectilinear, equidistant, etc.
Has a built-in A-B loop for repeated play.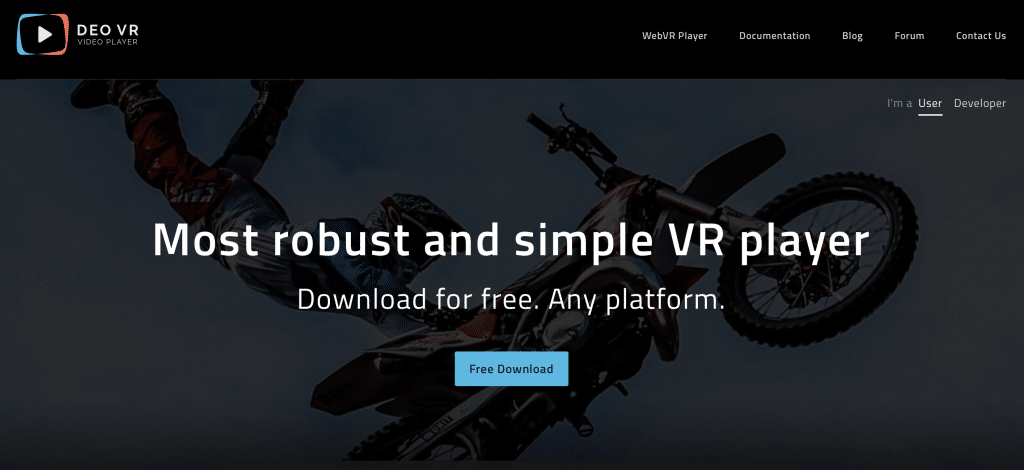 Play'a VR Media Player Review
PLAYA VR is a media player that lets you immerse yourself in virtual reality. This app supports 180 and 360 degrees videos and movies. It also supports all VR platforms, including Oculus Rift/Rift S, HTC Vive, DayDream, and Gear VR. New, it is available for the Meta Quest via the App Lab.
You can use PLAYA VR to play any VR video quality. Whether you want to play HD, 5K, 4K, or pure 8K, this VR player has got you covered. Play'a supports and is popular for watching VR adult content. You can also watch your content on major smartphones both on Android and iOS.
Play'a VR Media Player Features
Watch 360-degree contents on YouTube and more.
Detects installed VR headset automatically.
Supports 2D movies and videos in a headset.
Easy playback of maximum quality files
Click here to view Play'a VR Media Player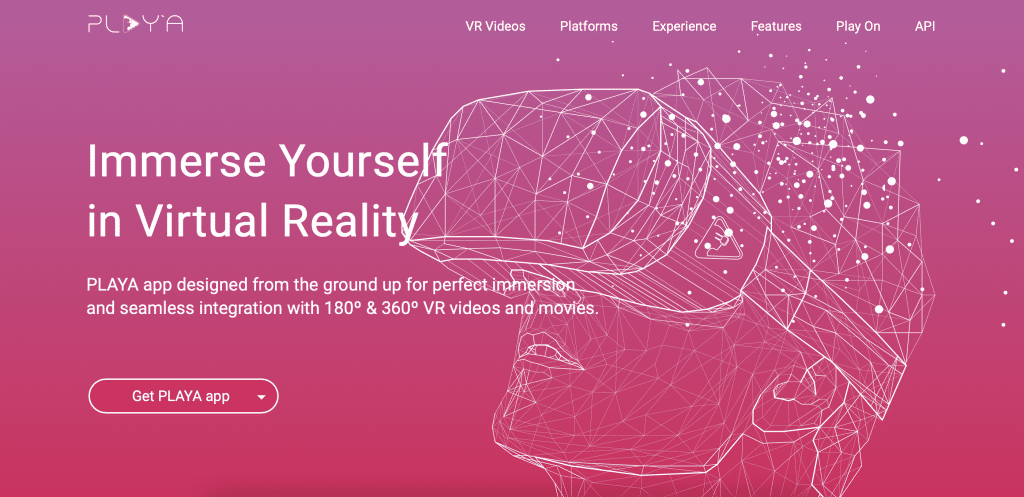 Bigscreen VR Review
Bigscreen VR is another powerful VR player that can immerse you into the world of virtual reality. You can watch movies and hangout with friends in VR. You can also attend live sporting events, rocket launches, and movie screening with your loved ones around the world. Bigscreen VR lets you watch blockbuster 3D movies in real-time.
Bigscreen really focuses on social features compared to other options in this list. If you want to join friends and family and watch content together, Bigscreen makes things simple.
In Bigscreen VR, you can also watch movies, news, sports, and dozens of free live TV channels in VR. Plus, you can play PC video games in VR. This PC VR player supports Meta Quest, Oculus Rift S, and Steam VR headsets.
Bigscreen VR also does a great job mirroring your computer in virtual reality. It is a popular Virtual Desktop alternative. We have a whole guide comparing Bigscreen VR vs Virtual Desktop.
Bigscreen VR Features
Compatible with Windows and Mac
Optimizes 360 videos on headsets
Let you enjoy non-linear narratives easily
It supports a wide range of headsets
Vast set of social sharing features.
Click here to view Bigscreen VR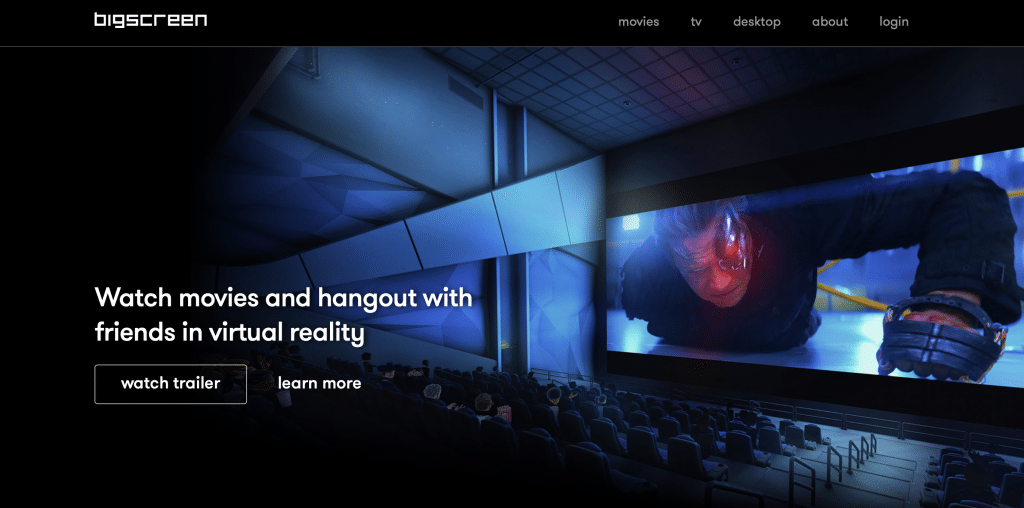 Pigasus VR Media Player Review
Pigasus VR Media Player is a universal media player for the Meta Quest 2 and original Quest. It also supports old Android-based headsets like the Samsung Gear and Oculus Go. This media player supports Samba shares, local playback, and networked streaming of media from UPnP/DLNA media servers. It also supports 2D/3D playback and 180 degrees videos and images.
Pigasus VR Media Player automatically recognizes 3D and 180/360 surround content based on file naming convention. It also supports embedded and external subtitle tracks within videos.
If you are looking for a comfortable VR viewing experience on Android VR hardware, you won't go wrong with the Pigasus VR Media Player.
Pigasus VR Media Player Features
Flawless streaming of media content straight to your Oculus VR Device.
Supports playback of side by side and over/under 3D videos and images
Supports 180 fish eye, youtube 360 equiangular and traditional 180/360 degree surround formats for VR videos and images.
Click here to view Pigasus VR Media Player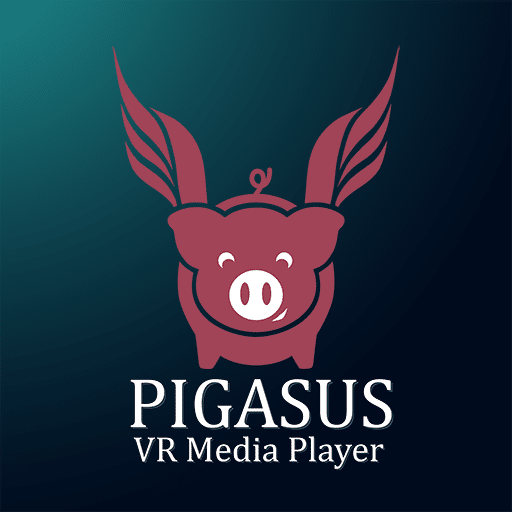 VaR's Video Player Review
VaR's Video Player is an Android-only VR media player. VaR's Video Player offers excellent viewing experience both for 3D videos and VR games. It supports all modes such as regular videos, panorama 180º and 360º, and stereoscopic side by side.
This 360 video player features excellent head tracking and allows users to adjust various parameters like saturation, brightness, contrast. Users can also adjust field of view, eye distance, and lens correction.
If you are a mobile VR user on an Android device, VaR's is a great VR player to try out.
VaR's Video Player Features
Lets you access external video content
Gives you custom player controls via an awesome UI
360 degree head tracking on mobile VR
Click here to view VaR's Video Player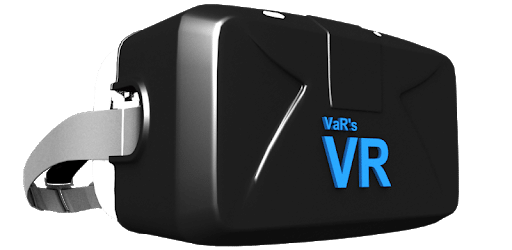 Mobile VR Station (iOS and Android) Review
Mobile VR Station is a VR media player for iOS and Android devices. It lets you browse panoramic photos and 360 content. You can also watch HTML5 videos using Safari mobile with a Micro VR Station extension. Mobile VR Station also lets you watch 3D side-by-side videos and regular 2D videos.
It supports head tracking and it allows you to access the floating control panel. This Android and iOS VR player is compatible with cardboard headsets and has a very flexible configuration.
Mobile VR Station Features
You can play HTML5 videos online
Users can access external video content
Watch HTML5 video on mobile Safari browser using the Micro VR Station extension
Click here to view Mobile VR Station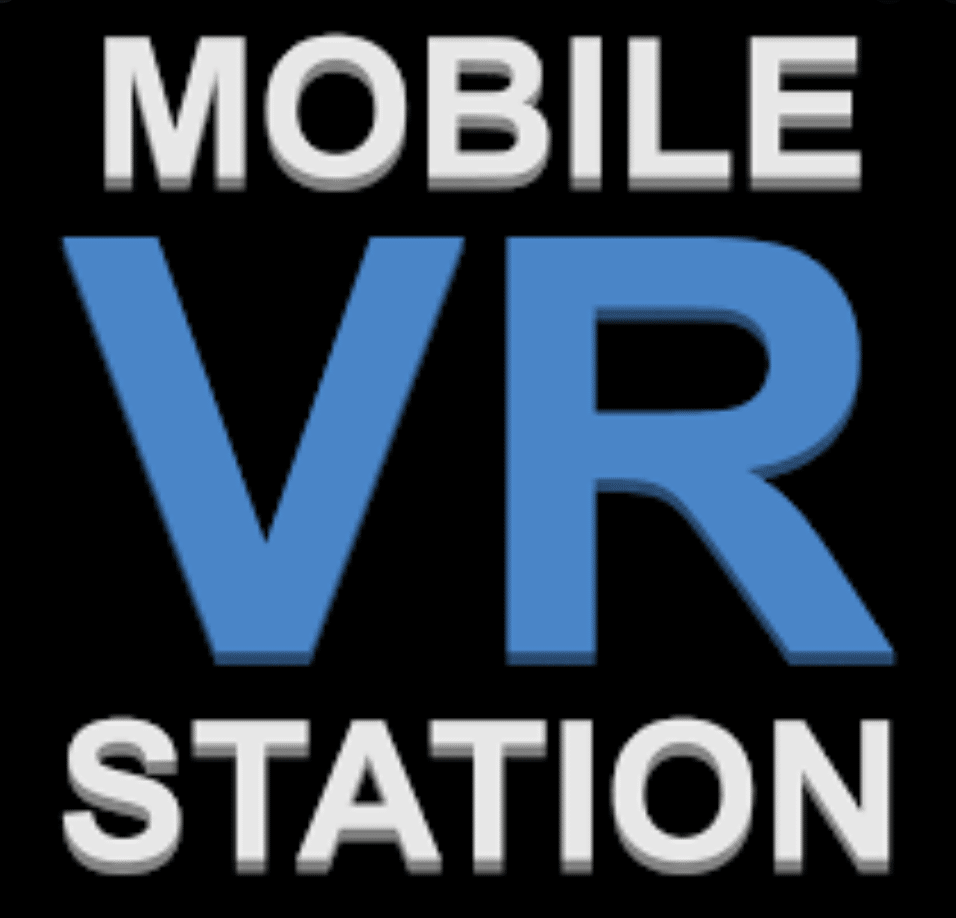 VRTV VR Video Player Review
VRTV VR is a VR player that lets you watch your favorite 2D and 3D videos with friends. It supports all modes, including 180, 220, 270 and 360 panoramas. It also supports fish eye objective projection. You can skip between files in the same directory without leaving VR. There are also next or previous buttons to stay glued to your favorite videos.
VRTV VR uses the latest Cardboard SDK with less drift. It supports different head trackers. To eliminate drift, all you have to do is to find the one that works best with your phone. You can use VRTV VR to stream files over a network.
VRTV supports a wide variety of video formats:
Side by side (SBS)
Over and Under (OU, Top and Bottom)
Panoramic video in 180 (Dome), 220, 270 and 360 degrees.
VRTV VR Video Player Features
Supports RTL languages, Unicode characters and automatic encoding
Comes with a configurable game pad and supports keyboard controls
Supports all 3D and 2D movies in a variety of formats
Click here to view VRTV VR Video Player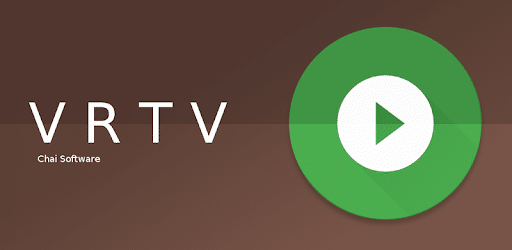 Youtube VR Review
Youtube VR is a curated media player for VR headsets that filters to VR and 360 degree content on YouTube. It lets you experience your favorite YouTube channels, creators, and videos in VR. This app turns YouTube into a 3D world and lets you explore from the inside.
YouTube VR supports every video on YouTube, from standard rectangular videos to 3D 360 videos. 360 videos are clearly marked and prioritized in search results.
The Youtube VR app allows you to view playlists, subscriptions, and watch history. You can switch between keyboard and voice controls to search for your favorite videos.
YouTube VR Features
An easy way to stream curated VR media content on Youtube
Supports side-by side 3D and top-bottom video play
Supports head tracking
Has a sleep mode to save battery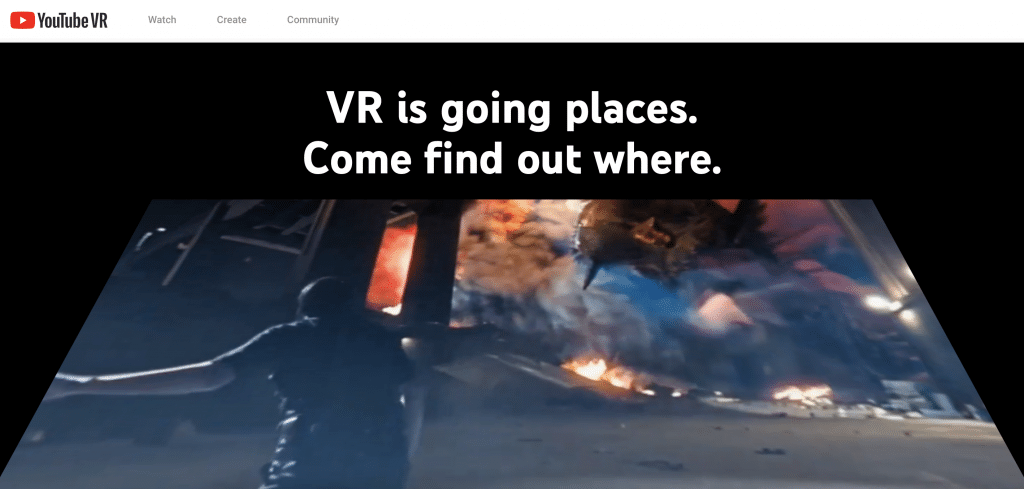 What VR player do you use for media playback? Comment down below and let us know today!