With the right setup, the Virtual Desktop on Oculus Quest can allow the Quest to play PC VR games completely wireless with no noticeable latency or drop in performance. In this step by step guide below, we'll show you how to setup Virtual Desktop VR in order to wirelessly play VR-PC games in top quality.
We'll go over:
How to install Virtual Desktop
How to setup Virtual Desktop with the Oculus Quest
How to use Virtual Desktop to play PCVR games wirelessly
How is it possible for a wireless setup to perform as good as a wired VR headset connection which you have to pay premium dollars for?
Read on to find out!
What is Virtual Desktop For VR?
Virtual Desktop is an application that lets you mirror your nearby PC inside of your VR headset. People do this to watch movies, browse the internet, or play games inside of virtual reality, which is more immersive.
The Virtual Desktop VR application has a ton of nice features to make things better, like:
The ability to connect to Bluetooth mice, keyboards, and controllers
Support to connect to multiple computers at one time
Microphone passthrough
Side-to-side and over-under 3D support
With a little setup time, you can play PC-VR games in your headset with no latency and high quality. This is done by installing the Virtual Desktop mod from SideQuest, which enables playing SteamVR games on the Quest.
You don't need a fancy gaming PC with a premium CPU to make basic functions work. Your basic laptop will be able mirror to your VR headset just fine. However, playing high quality VR games will require an appropriate gaming computer.
Requirements for Low Latency Virtual Desktop Gaming on Oculus Game
In order to make this work, the following pieces of hardware are required:
Virtual Desktop on Oculus Quest
Dedicated Dual Band Router with 5GHz capabilities (recommended)
2 Ethernet Cables (1 connection from your dedicated router to main router and 1 from dedicated router to VR-PC)
Virtual Desktop SideQuest Mod
What is the Best Dual Band Router for Virtual Desktop on Oculus Quest?
In order to achieve low latency with Virtual Desktop on Oculus Quest, you are going to give it a dedicated wireless access point (AP) to connect to. An AP is a sub-connection of your regular internet used to extend your network and allow more devices on your network.
In our case, we want to give the Oculus Quest a dedicated 5Ghz connection (more on that next) to connect to that doesn't have any other devices fighting for a connection.
Any wireless router can be used as an access point by placing it in this mode. Just make sure that the router is dual band and supports 5Ghz.
The best router for Virtual Desktop we've found (and Reddit agrees) is the Tenda AC1200 because it is easy to configure and reasonably priced. Click here to check it out on Amazon. Here is a good router on Amazon which will do the trick.
If you don't have a dedicated router, there are other options to get Virtual Desktop on Oculus Quest setup and working great. Check out our FAQ at the bottom of this guide for more information.
Why a 5GHz Connection?
Dual band routers have a 2.4GHz and a 5GHz connection. 2.4GHz is most commonly used for wireless connections because it has a larger ranger and can be reached anywhere in your house (usually). All of the phones, smart TVs, laptops, and smart home devices connect on the 2.4GHz network and fight with each other for traffic.
5GHz wireless connections don't travel as far, but provide much faster speeds. For most people, the Oculus Quest will be the only device fighting for traffic on the 5GHz network.
Simply put, 5GHz is required for a low latency connection with Virtual Desktop on Oculus Quest.
How to Setup Virtual Desktop on Oculus Quest (Low Latency and Fast Performance)
Using the steps below, you can setup Virtual Desktop on your Oculus Quest and play any PC-VR games on a connected gaming PC.
Total Time: 20 minutes
Buy Virtual Desktop in the Oculus Store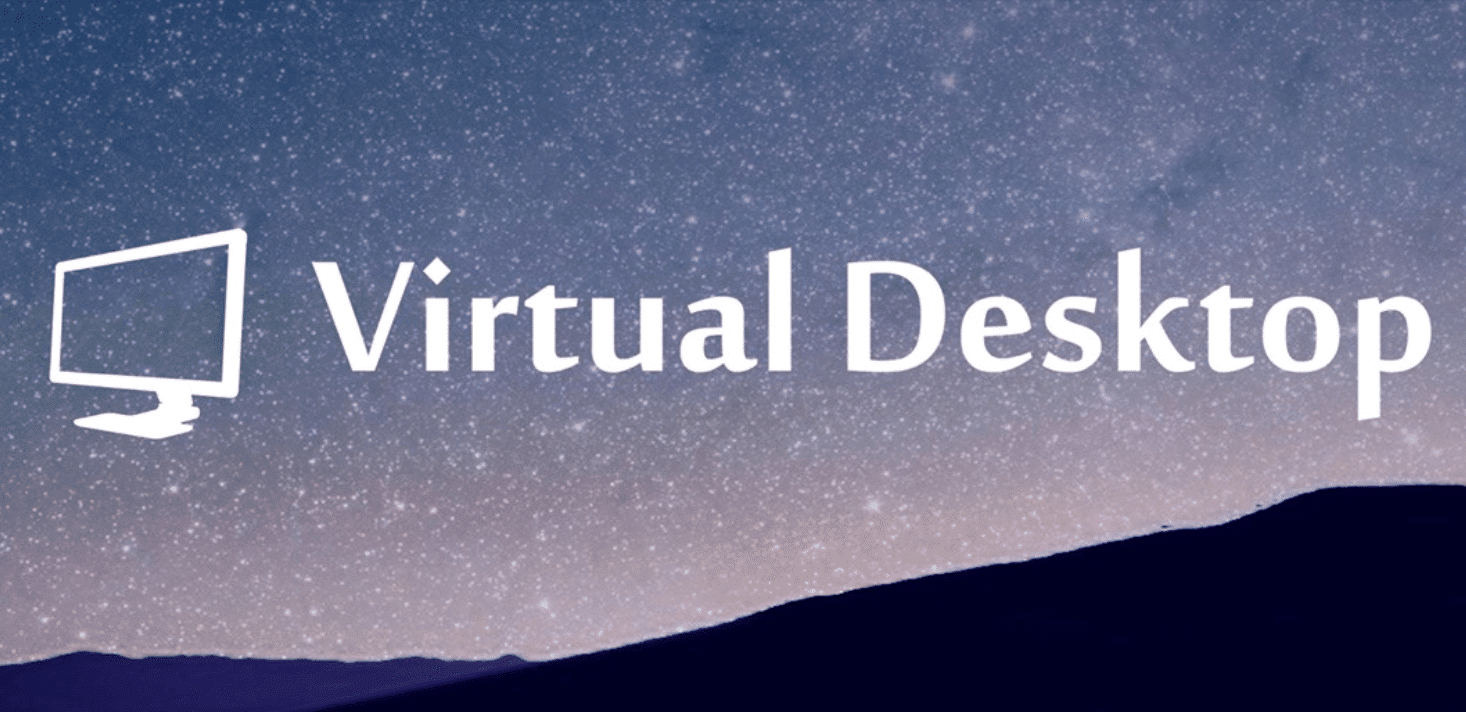 Use the Oculus app on your phone or on your headset to download Virtual Desktop from the Oculus Store.
Download and Setup SideQuest

Next you have to download SideQuest in order to be able to sideload apps onto the Oculus Quest. We have a complete sideloading onto the Oculus Quest guide here which goes into a lot more detail. If you click on that link, it will open up in a new tab so that you can get setup and then come back here.
The basic idea is to put your Oculus Quest into developer mode, register as a developer with Oculus Quest, connect your Quest to your PC for the first time, and give SideQuest access to your headset.
Load SideQuest Virtual Desktop Version onto Oculus Quest

The SideQuest version of Virtual Desktop provides additional features that aren't found on the one in the Oculus Store. Notably, you can't wirelessly stream PC-VR games without the SIdeQuest version of the app.
Once you have the original version of VD installed from the Oculus Store, click here to visit the SideQuest version of Virtual Desktop. Click on Install Latest and let SideQuest install VD on your Quest.
Downloader Streamer App on PC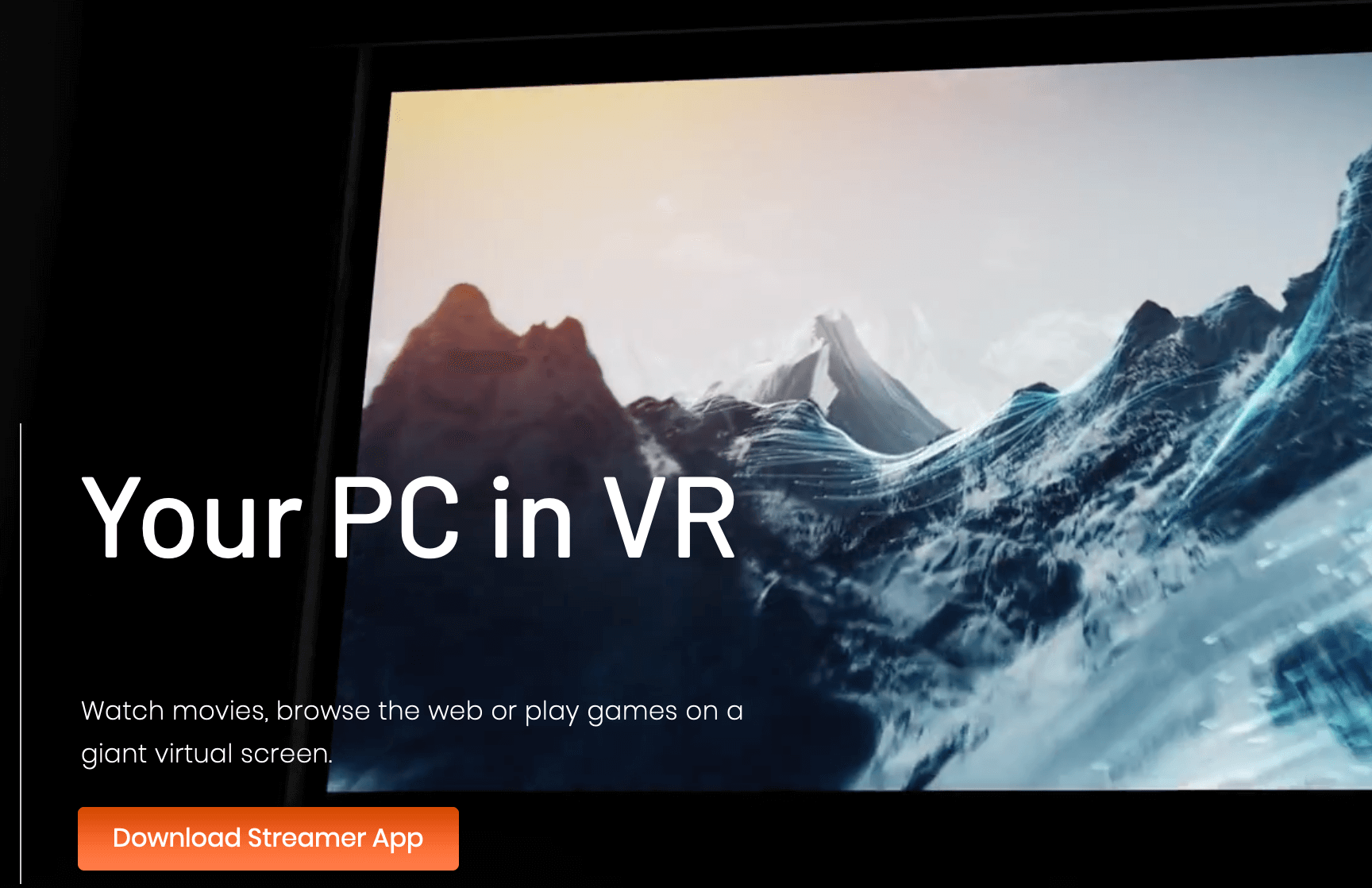 On your VR-PC, you have to download and install the Streamer app that works with Virtual Desktop. Go to the official Virtual Desktop website and click on Download Streamer App.
Switch Your Dedicated Router to AP Mode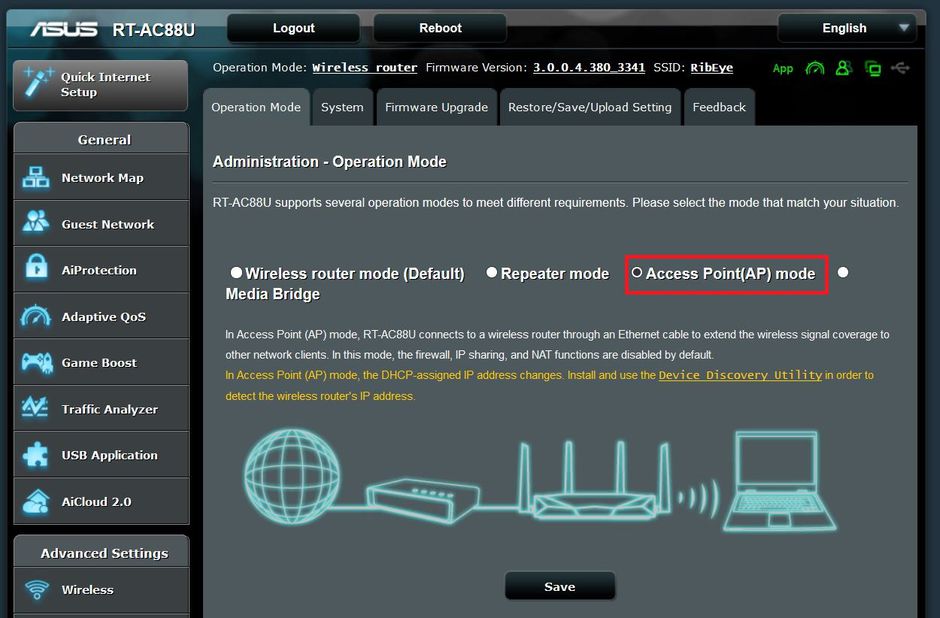 Take your dedicated router, power it up, and connect to it wirelessly with your PC.
Go through the general setup progress to pick a name and password and get it setup on your network. Make sure that you turn on Access Point mode. This can be different for each router, but will most likely be a toggle button in the settings.
Connect Your Access Point to Your Network and PC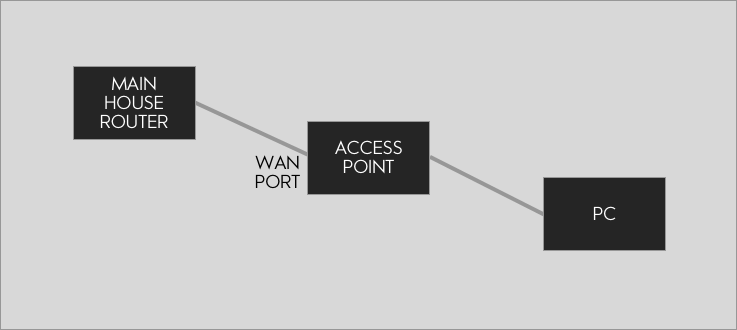 Connect an ethernet cable from your main house router to the WAN port on the dedicated AP router. Connect a second ethernet cable from your PC to the dedicated AP.
Lastly, connect your Oculus Quest to your new 5GHz access point Wifi connection.
Download and Play VR-PC Games on your Oculus Quest!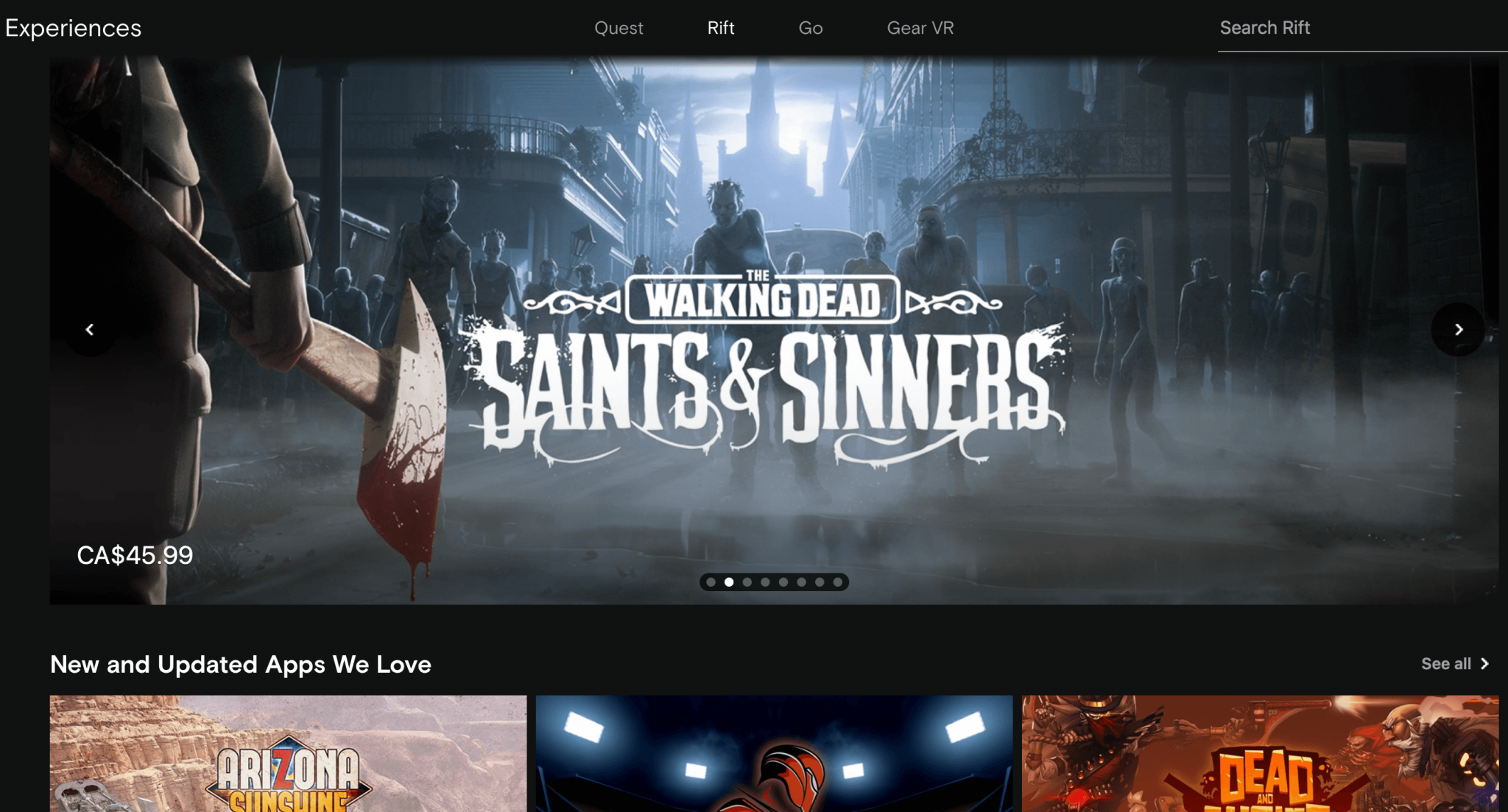 Lastly, download the Oculus store onto your PC. This will let you download and play VR games on your PC! When you launch Virtual Desktop in your Oculus Quest, you'll be able to play these games in your headset with low latency and high quality!
And with that, you've setup Virtual Desktop on Oculus Quest.
Best Settings For Virtual Desktop on Oculus Quest
Before implementing the settings below in VD, make sure that your computer hardware is strong enough for the game you are trying to run. Steam will list the minimum PC requirements for any game and make sure that you exceed those minimums.
Here are recommended Virtual Desktop tips:
If you are using a dedicated router, go into the settings and disable the 2.4GHz option completely.
If you router supports a, ac, and n wireless standards, trying setting your router to AC mode only.
In Virtual Desktop under the Settings Tab, set the following settings:

Video Frame Rate = Medium. The Oculus Quest can only support 72Hz, so a high frame rate is not necessary.
Video Bitrate Limit = Medium

Keep your dedicated router in the same room as your computer and VR headset.
Your internet speed has NOTHING to do with the quality of gameplay using Virtual Desktop.
Latest Virtual Desktop VR Features
The Virtual Desktop developer is great at adding new features and updates. The latest version is v1.15 from September 21st. Here is a list of new things that have been added to the app:
Added a VR Graphics Quality option in the Settings panel. This changes the render and streaming resolutions. Low will help users achieve better performance with lower-end graphics cards. High will give you a better image quality (requires a game/SteamVR restart).
Desktop and VR bitrates are now separate and can be changed more precisely with a slider.
Added stage tracking option (forces tracking to be centered to your play space)
Small tweaks to the wi-fi banner in Computers tab.
Fixed game compatibility with Gunheart, The Wizards, Magic Realm: Online, Sansar, Vox Machinae, Onward
Other recent additions include:
Hand tracking support!
Support for the Universal menu. You can bring up the Oculus menu and tweak settings while remaining in the app.
Improved VR streaming compatibility with laptops, multi-GPU and external GPU configurations
Fixed game compatibility issues with Premium Bowling, Smashbox Arena, and Vox Machinae
Frequently Asked Questions
Here are some frequently asked questions about Virtual Desktop on Oculus Quest:
I have slow internet! Can I still use Virtual Desktop to play VR games wirelessly?
Yes! Your internet speed has no effect on the performance of the Virtual Desktop app. The most important part is to have a stable connection. This is why you must connect your VR-PC to your main router (through the AP) via an ethernet cable. And why you need to connect your Oculus Quest to a dedicated 5GHz access point.
Is it possible to play completely wirelessly, no access point?
Use the utility WLAN-Optimizer program on your PC to disable auto config and background scan easily. This will improve latency back to your home router.
Also, ping your router's IP via command line and try out different 5GHz channels in the router settings to find the best channel with the lowest latency. In Windows, this command is "ping 192.168.xxx.xxx -t".
Can I use my existing router and not buy a dedicated one for Virtual Desktop?
Yes, if your existing router is dual band then you have a few options. You can make it so that only your Oculus Quest is allowed to connect to the 5GHz band on your router and everything else will connect to 2.4GHz by default.
Or if you have a tri-band router, you can use one of your 5GHz wireless bands on the Quest specifically. Both of these options are configurable in your router settings which you can access by going to "http://home" in your browser or the router's IP address.
Do you have any other questions about setting up Virtual Desktop on Oculus Quest? This setup will allow you to play high quality VR-PC games on your Oculus Quest and makes the Quest limitless in terms of playability.
Comment below and let us know what you think and if you have any other questions!