There are now over 900 SideQuest VR games that you can sideload onto your Oculus Quest. In this guide, we take a look at the best SideQuest VR games. From first-person shooter to adventure and exploration, a lot of these games are free to try today.
In this article, we've outlined 30 of the best SideQuest Oculus titles available, along with their features, and how to play. We have demo videos for every game so that you can see the awesome work these developers have done.
If you have favorite SideQuest VR games you'd like players to know about, make sure you comment down below.
Check out our complete guide if you want to learn how to sideload games onto the Oculus Quest (link will open in a new tab).
Since the release Oculus Quest 2, interest in sideloading VR games and apps is at an all time high. The most popular third party app store for the Oculus Quest is SideQuest VR.
Unlike Oculus' restrictive guidelines for putting games into the official store, SideQuest welcomes all professional and independent VR developers. Even better, most games on SideQuest are completely free.
Must Have Accessory for SideQuest Games
A lot of SideQuest games are fun and active, requiring more movement than other VR games. An elite strap for the Quest 2 is a good investment. It's more comfortable to wear for longer play sessions and does better for movement.
Buy yours today below:
Sale
KIWI design Comfort Head Strap Accessories Compatible with Quest 2, Elite Strap Replacement for Enhanced Support, White/Black
Improved Side Straps: Our head strap boasts side straps made of upgraded polymer material, which is eco-friendly and incredibly strong. They can withstand over 10,000 bends without breaking, so you can focus on your game without worrying about strap failure
Comfortable and Convenient Design: The 52° adjustable hinge allows you to easily flip up the headset and check your surroundings without taking off the head strap. This feature is especially helpful for glasses wearers. Putting on and taking off the strap is a breeze thanks to this optimized design
Enhanced Head Support: KIWI design elite strap provides superior comfort and stability thanks to its larger head support that fits head circumferences of 17.7-29.5 inches. This enlarged head support cradles your head, making it easy to wear the headset for extended periods of time
Newest Changes
The newest additions to this SideQuest VR game lists are:
Added Gun Raiders
Added PianoVision
Added Punch Fit
Added Shuttle Maze
Added Zombies Noir
Added Hangout Games
Removed Crisis VRigade (now in the official store!)
Removed Deisim (now in the official store!)
Older changes:
Added QuestCraft
Added No More Rainbows
Removed LIMINAL
Check out these three awesome Oculus Quest games today. Preview them by scrolling to the bottom of this guide.
How to Install SideQuest VR Games on the Oculus Quest
In order to install these games, you need to install and setup SideQuest VR on your Quest. Don't worry though, the process is easy to setup and one-click to install games after that.
Click here to check out our SideQuest VR install guide.
Next up, we break down the top SideQuest VR games for the Oculus Quest 2 and 1. For each game, we've included a gameplay video so that you can check out what each game looks like.
The Best SideQuest VR Games for the Meta/Oculus Quest
Here are our quick picks for the best SideQuest VR games in 2022:
Pavlov: Shack
Tea For God
Sport Mode
Touring Karts
Hyper Dash
VR Workout
To The Top
ENHANCE
QuestCraft
Battle Talent
Doom3Quest
Ancient Dungeon VR
QuestZDoom
Lamb1VR
Hibow
Harvest VR
Escape Legacy
Cards & Tankards
Beat Smith
Operation Serpens
traVRsal
Return to Castle Wolfenstein
Custom Home Mapper
Gym Masters
Guardians VR
Dungeon Train
UPENDERS
No More Rainbows
Gun Raiders
PianoVision
Punch Fit
Shuttle Maze
Zombies Noir
Hangout Games
Pavlov: Shack
Best SideQuest VR Shooting Game
Pavlov is a competitive first-person shooter game originally released for wired-VR headsets. It focuses on a realistic experience, with sights and sounds matching real life where possible. You can play in both casual and competitive modes depending on how confident you're feeling. As well, there is an offline mode if you don't want the pressures of playing with other people.
Pavlov: Shack is a stripped down version of the Steam game developed for the Oculus Quest. Some graphics had to be scaled down for the Quest, but the game is still a blast to play. The official release of Pavlov: Shack is estimated for later in 2020. Until then, you can play the beta version by sideloading it from SideQuest VR.
Crossplay is not supported between the two versions yet! Take a look at the quality of Pavlov in the gameplay video below and see why its a top SideQuest VR game.
Click here to see other top VR shooters for the Oculus Quest.
Tea For God
Most Unique SideQuest Game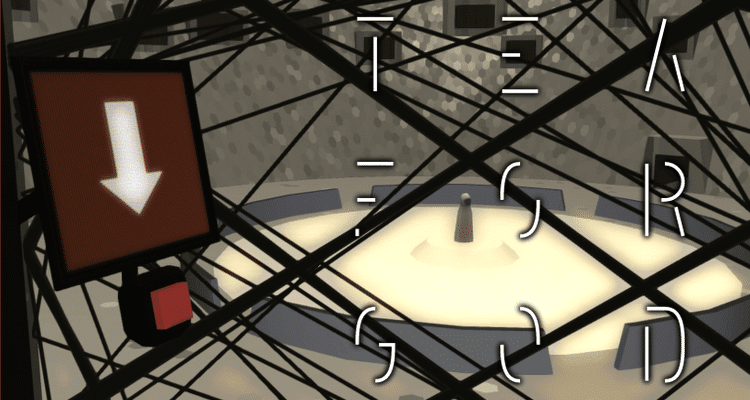 Tea For God is one of the most unique SideQuest VR games available for the Oculus Quest. It is a stealth shooter game that uses your roomscale to create unique, one-of-a-kind maps each time a level is generation. This means that you get to endlessly walk and creep around your house in virtual reality without ever going outside your VR roomscale.
You really need to install the game in order to appreciate its design. Even better, Tea For God is completely free as well.
The game comes with multiple difficulty levels and options for customizing and upgrading your gear. Some options can seem over-complicated at first until you get used to it. Tea For God is the first (only?) game that makes you want to clear out your space for a larger roomscale. Some users online have reported using their garage or nearby basketball courts to generate larger maps in the game. Whatever space you have, the game does a flawless job of generating a fun experience.
Sport Mode
Best SideQuest Sandbox Game

Sport Mode is an action sandbox game that uses realistic and accurate physics. Designed and developed by Virtuaport, Sport Mode is a follow up to Physics Playground. In the game, you can spawn different weapons including katanas, crowbar, and firearms like shotguns and pistols. To push around the arena, the experience brings orbs and other fun props.
Sport Mode comes in two modes: arena mode and creative mode. The area mode allows you to fight enemies to earn the highest score. Creative mode allows you to spawn and manipulate different weapons, props, and NPCs. It is an open sandbox where you can add, delete, and manipulate what you want.
Realistic motion is required to hold enemies back or wield sledgehammers. Sport Mode supports experimental 120Hz mode, and it embraces VR physics very well. Plus, it includes a multiplayer mode for you to play with your friends and family members.
You can customize the game the way you want, including adjusting oil splatter, dismemberment, and optional super strength.
Touring Karts
Best SideQuest Racing Game

Touring Karts is a VR racing game that re-invents kart-type races. The game takes its inspiration from the Mario Kart series. It offers multiple perspective options, more than 500 collectible prizes, and 22 tracks for different comfort levels.
Touring Karts supports multiplayer and story modes, both accessible in the game's free version. With the multiplayer mode, 8 players can play at once with no waiting time.
The paid version of the game offers unlockable vehicles and customizable options. You will be able to drive these vehicles in story mode. You can also enjoy Touring Karts on non-VR platforms as well.
If you are nervous about motion sickness while driving, Touring Karts has three views to choose from. There is an immersive first-person view, a 3rd person free view, and an adjusted 3rd person view that is free of dizziness.
Hyper Dash
Best SideQuest Multiplayer Game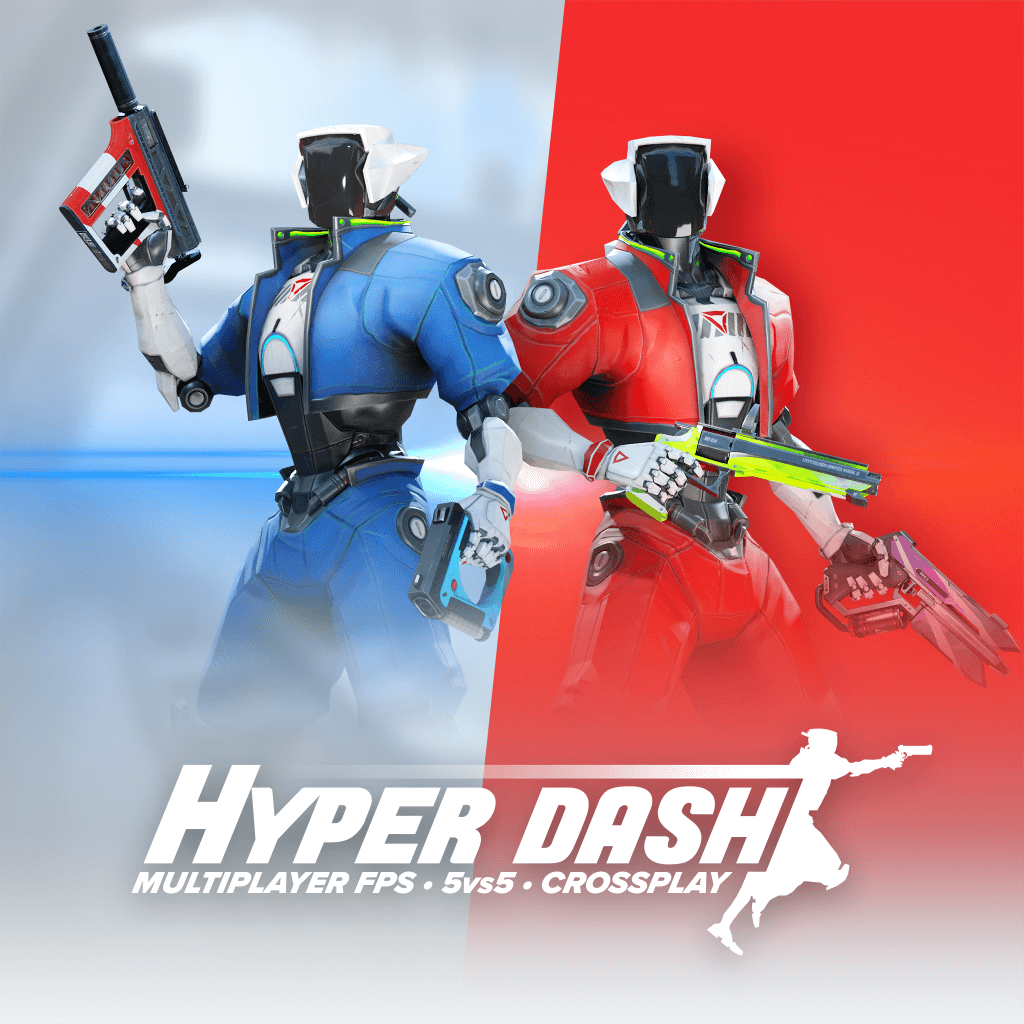 Hyper Dash is a new fast-paced multiplayer shooter featuring cross-play with PC VR. It's one of the top rated multiplayer SideQuest VR games available. Hyper Dash is free while it is still in development.
The game supports up to 5 vs 5 player matches in VR with spectators who can log in without a headset. The non-VR participants control a drone that can be seen in game. There are eight weapons currently in the game that are all one-handed so you can duel wield. It features three modes:
Payload is similar to Overwatch and Team Fortress 2
Domination challenges teams to capture three points and hold them for five seconds to score. The first team to three points wins.
Capture Point is a mode where you try to hold a point in the middle of the map for 300 overall seconds
The game combines multiple movement systems including smooth locomotion and rail grinding. This gets you around a map quickly after a respawn. There's also a dash/teleport mechanic as the main way of moving around in the game. The dashes recharge so that you can boost more. After Echo Arena, this is the next multiplayer game you should try out.
VRWorkout
Best SideQuest Workout Game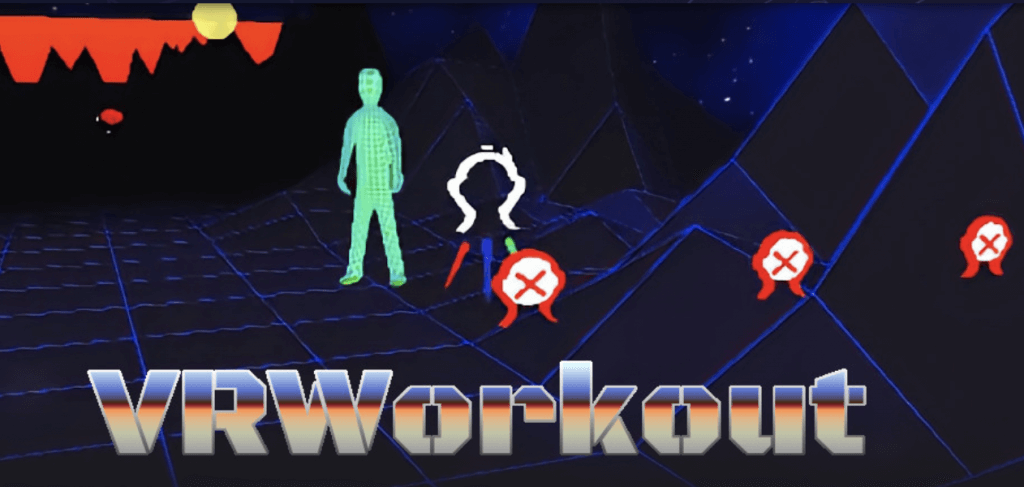 VRWorkout is one of the most intense experiences on Oculus Quest. You'll need plenty of space to give it a try.
There are plenty of fitness-focused apps on SideQuest now, many with high production values and great songs to workout to. What makes VRWorkout so special besides being free? Well, it uses hand-tracking to keep track of your workout progress. That means no more controllers and, as a result, a much more draining workout.
In VRWorkout, you have to complete 7 different exercises:
Squat
Push up
Jump
Side Plank
Crunch
Run
Burpee.
There's a Beat Saber-like segment in which you punch different orbs. You get point multipliers for running in place too.Where other workout games for the Quest charge a fixed price or monthly fee, VRWorkout is completely free. In fact, VRWorkout gets your whole body working in ways other apps don't.
Check out our Supernatural vs VRWorkout guide, where we compare VRWorkout against one of the most popular Oculus Quest fitness games!
To The Top
Best SideQuest Platform Game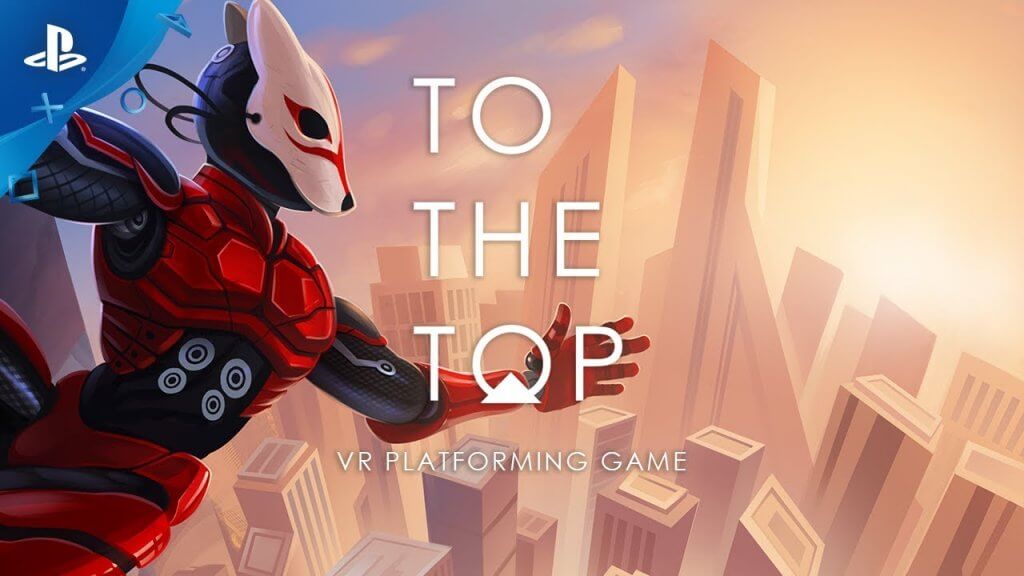 In To the Top, you play a human-animal-robot-hybrid. You have to run, leap, and climb around obstacles in virtual reality. "Fast-Paced Platformer" may not sound like it would work well in VR, but To The Top rises to the challenge.
The best way to describe To The Top is that you're Spiderman crossed with Sonic The Hedgehog. If that doesn't sound fun, we don't know what will. The environments look nice and there are over 35 levels to conquer.
To The Top is not one of the SideQuest VR games developed independently. The game is already really popular on SteamVR and has been ported to work on the Oculus Quest.
One note of caution is that To The Top is not for beginner VR players. All the fast movement can cause motion sickness, so make sure you are up to the challenge first.
ENHANCE
Best SideQuest Educational Game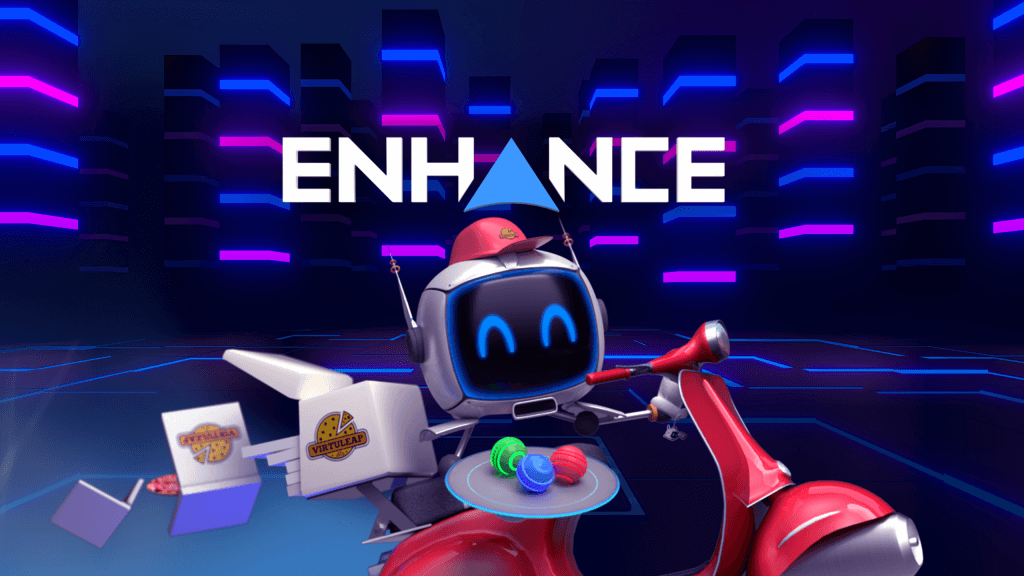 ENHANCE is a brain training app for virtual reality. It's not your run-of-the-mill puzzle game, but rather tests your attention and concentration. ENHANCE lets you work on different cognitive skills, including:
Memory
Attention
Flexibility
Problem Solving
Motor Control
Spatial Orientation
Information Processing
ENHANCE comes with various mini games. In "React," you test your focus and attention by hitting colored cubes in a specific order. New games are being added to ENHANCE every month!
Credit to the developer for making ENHANCE one of the most unique SideQuest VR games to try out. The data from the game goes to help research for brain training and mental health.
QuestCraft
Minecraft VR on the Oculus Quest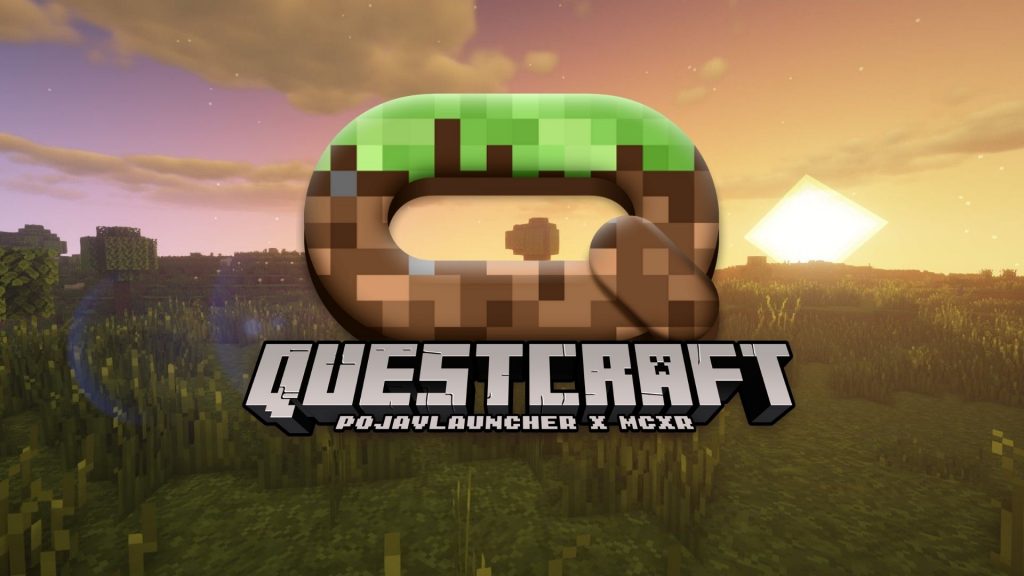 QuestCraft is a playable standalone port of Minecraft: Java Edition for Oculus Quest headsets. Minecraft VR has never been natively available on the Quest without a PC connection via Oculus Link or Air Link.
QuestCraft enables VR compatibility for Minecraft Java. The video released by QuestCraft showing the mod in action has certainly surprised the fans with the features included.
Some of the highlights of the released video of the mod are as follows:
Full-head tracking in Minecraft
Functional menus in VR
Limited touch controls
Button-based interactions
Ability to move items around in a pop-up inventory window
QuestCraft acts as the wrapper to the Java version of Minecraft making it launch Minecraft on the Quest headsets. You can see just how well it works by watching the video below.
Battle Talent
Best SideQuest Fighting Game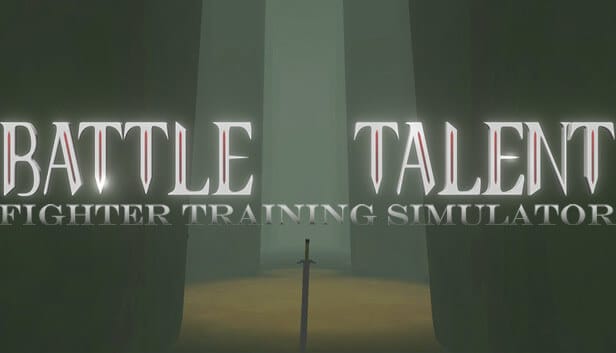 Battle Talent is a combat simulator game. For those of you who have been waiting for a good Blade and Sorcery alternative for the Quest, this is it.
Battle Talent contains advanced physics. There is accurate collision, climbing, sounds, weapons, and enemies in the game. You get to move through each level with your arsenal of weapons and attack enemies with satisfaction. A lot of weapons have special skills in the game, such as lightning or ice that you can control.
Battle Talent is largely an open sandbox, but there are procedurally-generated dungeons that create lots of enemies and room events for you. As you progress, you earn coins which can be used to upgrade your weapons and give you new abilities. Battle Talent is one of the best combat games for the Oculus Quest and one of our favorite SideQuest vr games.
Quest3Doom
Doom 3 in Full VR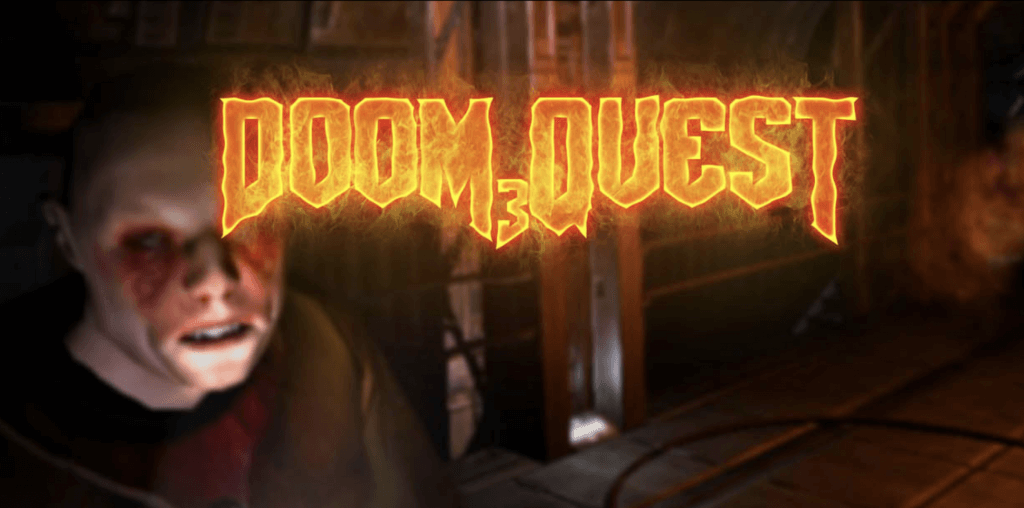 Doom3Quest is the latest 2021 release from Team Beef, who takes classic first person games and remasters them for the Oculus Quest. In this one, you can play the original Doom 3 game with full motion controls and VR tracking.
In Doom 3, a research mishap on the planet Mars has opened up a gateway portal to hell. This results in a catastrophic invasion of the Mars base by demons. You controls a space marine who fights through the base to stop the demons attacking Mars and reaching Earth.
The game features 27 levels and is over 12 hours long. This makes Doom3Quest one of the longest games every for the Oculus Quest. Doom 3 was a commercial success when it was released in 2005 and looks gorgeous here in VR. All movement, weapons, and interaction take place in virtual reality.
There are full instructions on how to get set up and playing on the SideQuest VR game page.
Ancient Dungeon VR
Best VR Rogue-Lite Game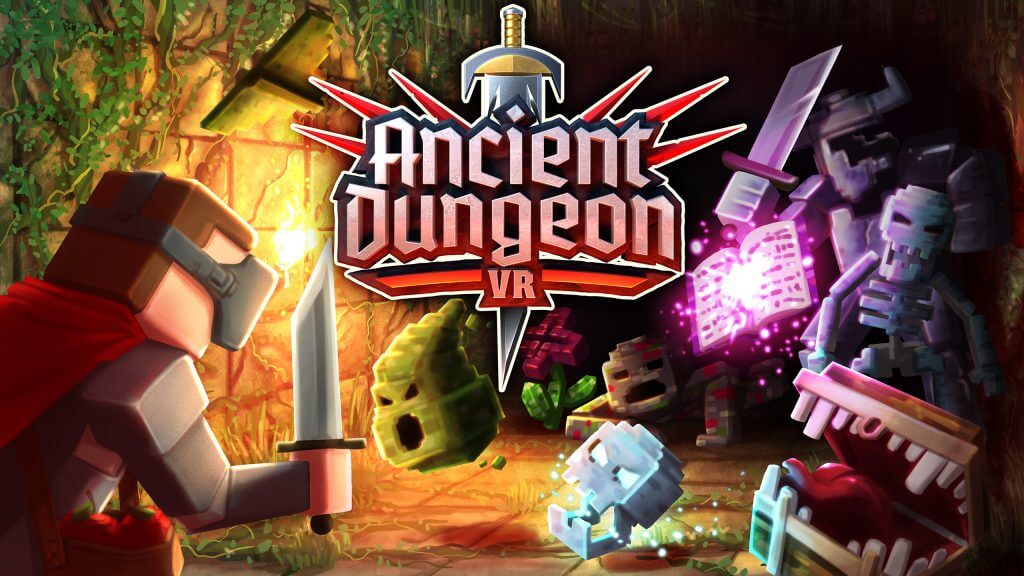 Ancient Dungeon VR is a rogue-lite dungeon crawler game. Each level is procedurally generated and is unique each time you play. Levels are filled with traps, secrets, and other loot to discover and find. As you progress through each level, the difficulty of enemies gets higher. Each dungeon has a different theme which affects the enemies and powerups in the levels.
You have to fight through monsters with your sword and throwing knife, while collecting powerups to improve your skills. You can buy and sell different upgrades and perks to improve your game. You have to challenge and defeat powerful bosses too.
Ancient Dungeon VR is one of the most polished and fun games in the SideQuest store.
QuestZDoom
Original Doom in VR

QuestZDoom is a port of the original Doom game for PC. It has been adapted for the Oculus Quest with full 6DoF motion! One of the Best FPS games comes to life like never before.
In QuestZDoom, you blast your way through the original Doom, Doom 2, TNT, Plutonia, Heritic, Hexen, Chex and more. With smooth frame rates and amazingly smooth controls, this is the way Doom was meant to be played.
Be aware that Doom will not play on its own. The QuestZDoom application on Sideuest alters the original Doom game to support full virtual reality. You need a copy of the original Doom game, which you can download from Steam. You also need to download the Baggyg's QuestZDoom Launcher to play the game and adjust settings without needing a connection to a PC. You can find that launcher here.
Lambda1VR
Half Life in Full VR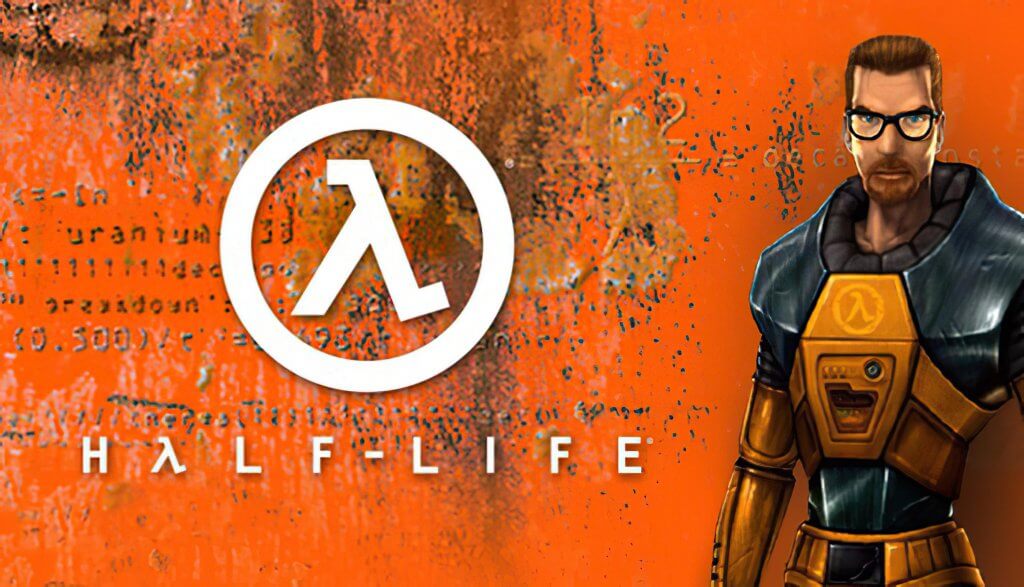 Lambda1VR brings Half-Life to the Oculus Quest. From the same makers as QuestZDoom, Lambda1VR is a mod for the original Half Life which adds full locomotion movement and 6 DoF support.
Lambda1VR only acts as an engine to run Half-Life in VR on your Quest. You need to own the original Half-Life in order to use this mod. You can buy that off of Steam here. Lambda1VR allows you to customize a mask to prevent motion sickness. You can also adjust height for seated or standing play.
In Half Life you play Dr. Gordon Freeman, who is assigned to inspect a mysterious alien artifact. Soon, things go very wrong when the artifact opens a destructive and unstable portal to the world of Xen. What ensues is an action, adventure, and horror game like never before.
Half-Life plays extremely well as a SideQuest VR game in virtual reality, so go and check it out!
Hibow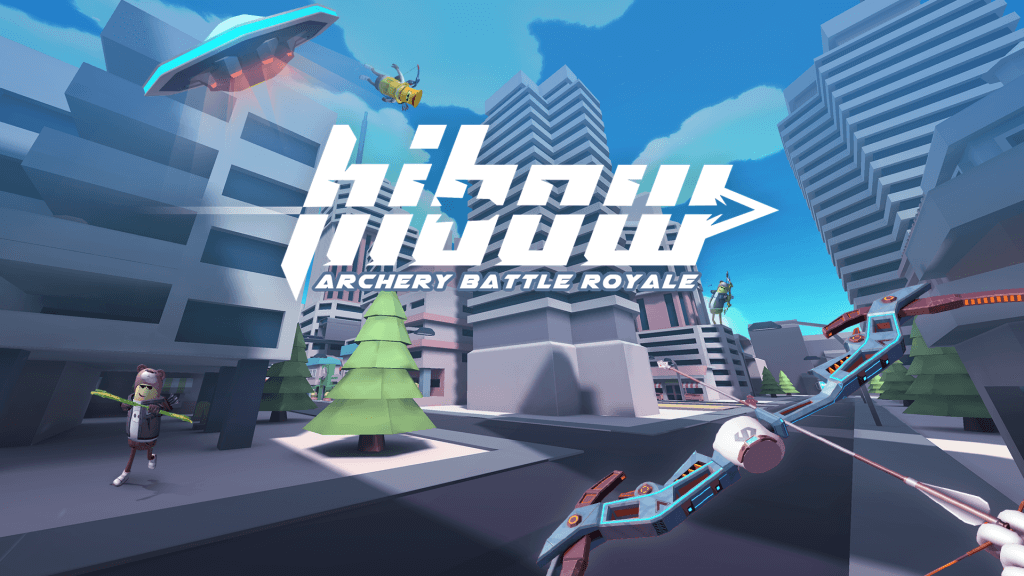 Best SideQuest Arena Game
Hibow is a competitive multiplayer SideQuest VR game with fierce arrow shooting and refreshing flying experience. It comes from the same developers as Kingdom of Blades.
In Hibow, you play on a team of archers and your goal is to eliminate the other team. You have to fly through the arena and shoot your enemies with arrows. You can invite your friends to play with you too.
Creative features for bows and arrows allow sniping, scattering, explosion and even blinding. The game has a unique flying system which is cool to experience in VR. The game feels a bit similar to Echo Arena in a more casual way.
Harvest VR
VR Farming Simulator

Harvest VR is a first person farming simulator SideQuest VR game. You work on your own virtual reality farm, where you can use your farming tools and your skills to plant and harvest crops. You have to earn money to grow your farm or buy items for your house.
Watch plants grow through full day and night cycles. Prepare your land and grow produce, selling them on the market. You can buy new seeds and livestock. As well, you can customize your farm and your home with additional furniture.
Use your own hands to cultivate your plot and turn your farm into the farm of your dreams. Harvest VR comes with new features all the time. Recent updates have added more items to buy from the store, a chicken coop, and more fish to find. Those looking for SideQuest VR games in the simulation category should look at Harvest VR.
Escape Legacy
Best SideQuest Escape Room Game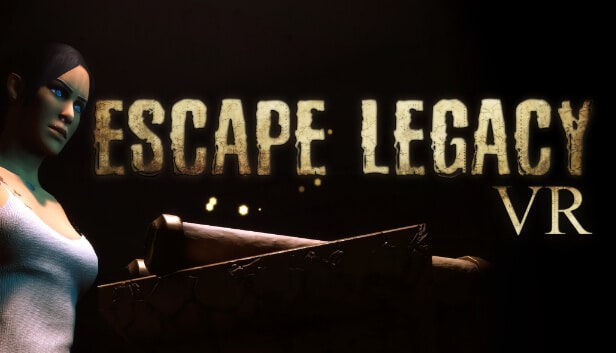 If you are a lover of puzzle games, then Escape Legacy is for you. In the game, you take control of Erica. She is an archaeologist who follows the adventurous steps of her grandfather. As you play the game, you will collect, find, and reveal the secrets of ancient scrolls.
You need to solve puzzles, explore all escape rooms, and search for items. The goal is to quickly escape each level before time catches up with you. If you have ever been to an escape room in the real world, Escape Legacy will feel familiar to you.
Escape Legacy allows you to compete with other players from across the world. The game features a unique scoring system with global scoreboards. There are 10 different levels with over 80 rooms to explore. There are escape room VR games that are very pricey. Escape Legacy is an awesome SideQuest VR game for only $2.99.
Cards & Tankards
Best SideQuest Strategy Game

Cards & Tankards is a strategy card game in full virtual reality. It combines VR and tabletop gaming, lumped together in one single package. Two factions are available for you to choose from and there are over 80 cards available to customize your desk.
Cards & Tankards supports a full multiplayer mode so that you can play with other VR gamers. Or, you can also play against AI in single player if you prefer to play on your own.
In the game, teleport and free-movement mechanics are available. It features animated cards that come to life on the field of play. Cards & Tankards has customizable decks and competitive casual play options.
Beat Smith
Best SideQuest Drumming Game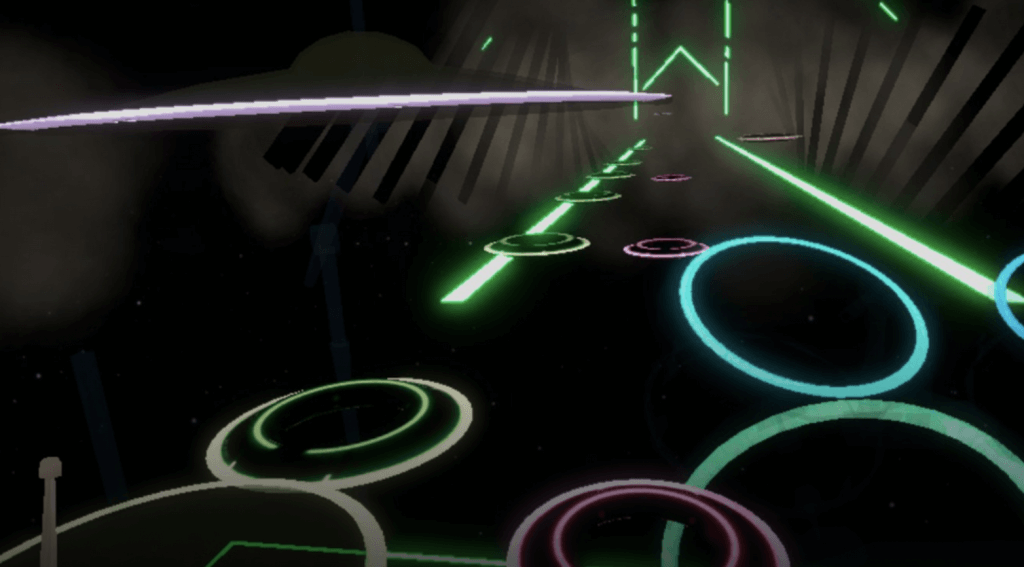 Beat Smith is an air drumming game for the Oculus Quest! It's a seated experience where you play drums with your Oculus touch controllers in a similar style to Beat Saber, Guitar Hero, or other rhythm games.
The current version of Beat Smith on SideQuest is a pre-release build with four different songs to play. The developer is gathering feedback on the game mechanics and controls and fine tuning things in advance for a final release. The final SideQuest VR game release will have over 50 songs included!
A party mode is included so that you can play and learn all 4 songs without worrying about failing.
Operation Serpens
Best SideQuest Wave Shooter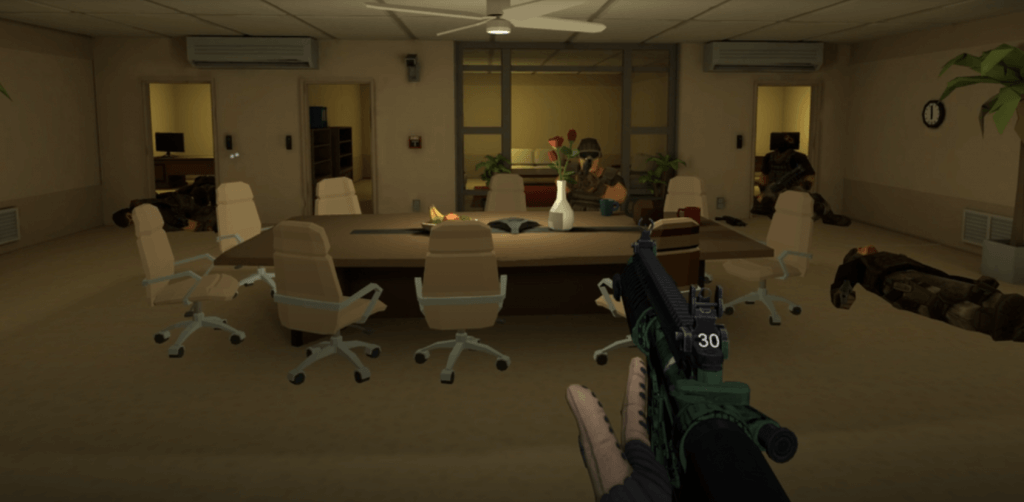 Operation Serpens is a wave shooting game. You join an elite squad that is formed to dismantle the evil Snakes Organization. The gameplay in this SideQuest VR game is very simple – just grab the weapons and shoot the enemies.
There is no locomotion in the game so it's very comfortable. Each level presents a new challenge and scenario in a slightly different style. This is a non stop action game and you will need to constantly duck and hide to dodge the bullets, and eliminate hundreds of hostiles in a very short time. Overall you will get a great arcade feel, hilarious moments and a lot of fun.
Check out the preview video below for an idea of what this SideQuest VR game is like!
traVRsal
Best SideQuest Room Scale Game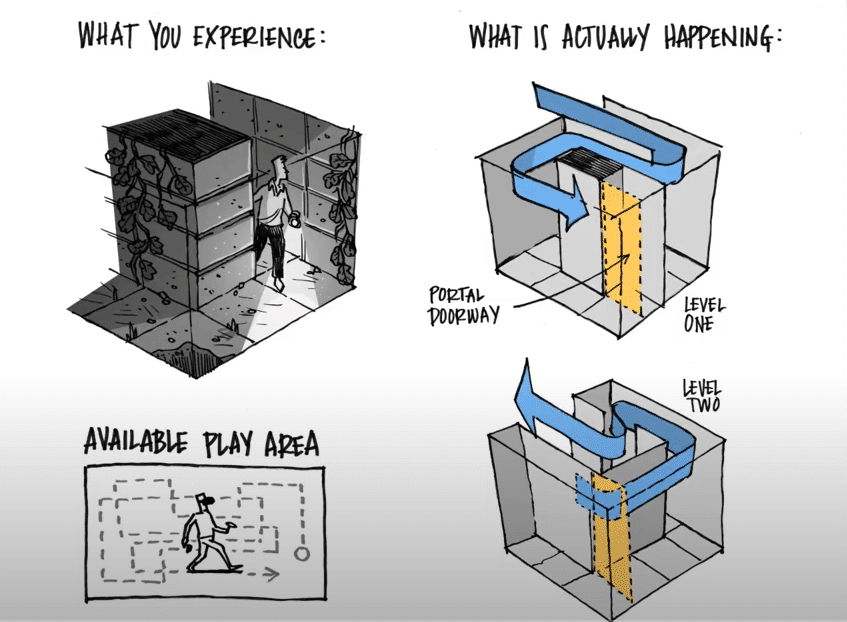 For those people who want to experience virtual reality in a unique way, traVRsal is a full room-scale experience. The game procedurally generates games based on the size of your room scale in real time! You can map out your entire floor as your guardian and let traVRsal take care of the rest.
There are 4 different mini-games included with traVRsal, plus a sandbox world builder:
The Pyramid: Discover the secrets of an ancient pyramid, filled with riddles and obstacles. Survive and find your way out again.
A.I. Take-Over: A hostile A.I. has taken over an elite-forces training ground. Fight your way through and clear out all enemies.
VR Gallery: The worlds first VR gallery you can actually walk through! Be amazed by the most recent beautiful Unsplash photos.
Pac-Man: YOU are Pac-Man. Collect as many points as possible without getting caught! Eat your way through the labyrinth and beat your high-score.
Build Your Own!: Using the World Builder, everybody can build, upload and share worlds with the community.
TraVRsal is one of the best SideQuest VR games that takes advantage of your full room scale.
Return to Castle Wolfenstein
RTCW on the Oculus Quest

Return to Castle Wolfenstein VR is a full 6 degrees of freedom implementation of the classic RTCW game. It has been ported over and configured to work exclusively with the Oculus Quest 1 or 2. Once you have it installed, its one of the largest SideQuest VR games available today. Note that you must own the original game in order to get this VR mod working.
In RTCW, you have to perform retrieval missions, sabotages or assassinations. Player can be armed with a typical WW2 weaponry and can even use some fictional ones such as German-made minigun or Tesla gun. Player can also use stealth to eliminate the enemies, and some missions even force using it. Enemies vary from the standard soldiers to the undead and experimental creatures. Health is replenished by collecting health packs and food. Armor also can be collected for an additional protection.
Return to Castle Wolfenstein works great on SideQuest and is a must-add to your collection.
Custom Home Mapper
SideQuest Multi-Room Game

Custom Home Mapper is one of the most unique and fun Sidequest VR games available today. It originally started as a demo for creating a multi-room guardian on the Oculus Quest, but has grown into a fun set of mini games.
In Custom Home Mapper, you can map out every individual room in your home including hallways and closets. The game replaces your Quest Guardian with a custom game boundary. Next, you can map out all of the barriers in your home such as your couch and kitchen table. The game remembers all of this and bases each game around your real house.
The mini games included in Custom Home Mapper are growing each release. Some of our favorites are:
Lunar Ball – Zero gravity disc golf variation with obstacles and goals that spawn in different rooms.
Castle Defender – Your castle is surrounded and the enemies have broken down the gate. A VR archery tower defense game.
Lightspeed Smuggler – Tactical cover shooter set in space. Manage your ship engine levels and fend off enemy spaceships while you try to make your getaway.
Minigolf – Putt-putt around the house with the beta version of the classic sport.
Check out the demo video below and then try this one today!
Gym Masters
SideQuest VR Fitness Game

Gym Masters is a fun, comic-style VR fitness game. If you need a VR game where you burn some calories, Gym Master is for you. Developed by Indie studio ViFit, this game walks you through 3 gym masters in different mini-games.
Each of these games focus on different parts of the body such as lower body, core, or upper body. Completing each of these mini-games will earn you upgrades and objects.
You can customize the game to suit your exercise preferences. To increase your exercise experience, the game uses local gym masters to help you reach your final battle. It also supports both solo and multiplayer modes.
Guardians VR
SideQuest VR Shooting and Strategy Game
Guardians VR is a first-person shooter game that combines both FPS and real time strategy (RTS) genres in a single package. It was designed and developed by Virtual Age.
In Guardians, you are among the team nominated to protect the federation. In their attempt to fight invading armies, the team discovers a mysterious energy source (perovskite) and tries to extract it. As a Guardian, you are armed with a powerful arsenal to fight off these enemies. .
You can summon defensive structures to assist you in fighting the invading enemies. However, you must harvest resources to purchase the defensive structures or troops.
Guardians supports both multiplayer and single player modes so that you can play with your friends.
Dungeon Train
Best Procedural VR Looter

Dungeon Train is a single player VR Dungeon Crawler inspired by an episode of adventure time. Developed by Brennan Hatton, this game sets you in an infinite train, where you loot and explore in VR. You will battle enemies while on the train to loot from carriage to carriage.
In each level, you learn more and more about the train. You also learn more about other passengers and the inhabitants of the environment. Dungeon Train features randomly generated carriages and terrains with different biomes. It also features a series of differing short stories, each changing with new turns. On top of that, players have access to over 100 weapons to make the looting easy.
With a lot of depth and replay value, Dungeon Train is highly underrated.
UPENDERS
Best Single Shot Multiplayer Game

UPENDERS is one of the best multiplayer games on SideQuest. It is a multiplayer shooting game where you have to use your cover wisely and eliminate enemies. UPENDERS takes place in a dark environment full of shadowy corners. You walk between the floors, ceilings, and walls to find protective cover during firefights.
Walking through the shadowy corners will move you to different places unnoticed. Your wrap device will allow you to swiftly navigate several directions. You can use your wrap device to plan your next move and also scan for potential dangers.
In UPENDERS, you do not have access to health kits or body armor. All it takes is one shot to kill or be killed, so watch out.
No More Rainbows
Best SideQuest Platformer Game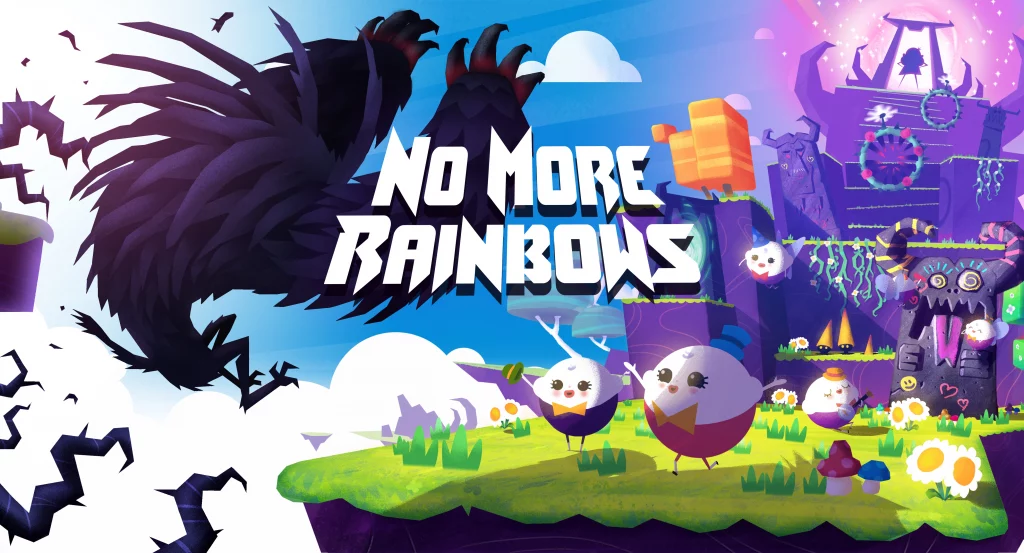 No More Rainbows is a unique VR platformer game. All of the game mechanics have been built for virtual reality. In the game, you at the beast, a warden of the underworld. One day, you wake up and have to reclaim your home world by passing through a variety of levels.
No More Rainbows features arm based locomotion. You move similar to Gorilla Tag, flailing your arms to navigate through each level.
More levels are being constantly added to the game, fleshing out the story and adding new worlds to explore. There is also a speed run mode and a global leaderboard. Epic boss levels are fun to try in virtual reality too.
Check out the video below to preview the game and go and try it on SideQuest today.
Gun Raiders
Best Action Game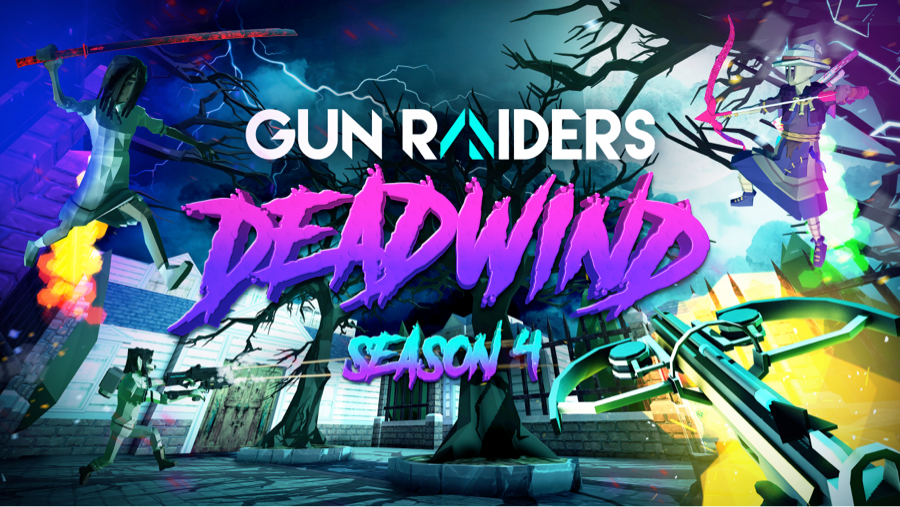 Gun Raiders is a first-person shooter game where players gather in one place to shoot each other using a wide range of weapons. One thing the game does well is teach you all of the mechanics. Before diving into the main game, you will start by practicing how to use the in-game weapons and also learn how to customize your avatar.
Once you are confident of your shooting abilities, you can join other players in an arena to fight as a lone wolf or as a team. You can score points for your team by protecting your base and raiding your opponent's base.
Strategize with your team to take control of specific points on the map, and increase your kills to emerge the winner. Gun Raiders has interesting dynamics, like the ability to climb and use a jetpack to fight in a player vs player mode.
PianoVision
Best Music Game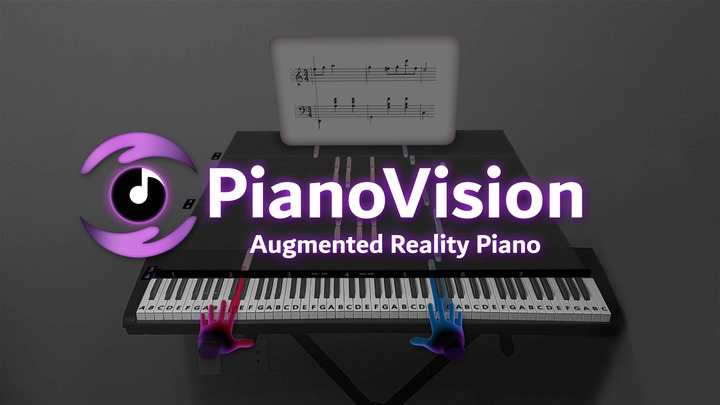 PianoVision is the best version of piano apps on Quest. It's a music-based game for you to learn how to play the piano quickly.
PianoVision uses hand tracking and passthrough to overlays notes onto a real-world piano and responds to your playing when you connect MIDI-enabled keyboards. It teaches you songs by displaying notes that align with the playing keys.
After successfully connecting your headset to a piano or MIDI keyboard, PianoVision will tell you the exact notes you're playing. If you play a wrong note, the sequence will stop until you correct yourself and play the correct note.
Overall, PianoVision is an app for learning songs instead of reading sheet music.
Punch Fit
Best Exercise Game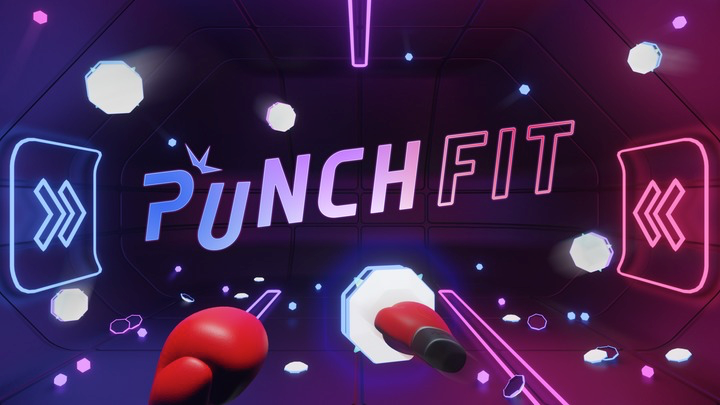 Punch Fit is a private gym for those who love exercising their bodies in virtual reality to keep fit. You can practice different activities (up to 50 workouts), including well-being and combat sports, in a fun atmosphere.
Punch Fit keeps things fresh with combinations to play through. Make your play more pleasant by learning various rushes, dodges, and punches.
As you work out to keep fit, you will have the opportunity to earn drop points. Use the drop points to get skin packs. There are over 100 skins in the game.
Punch Fit comes with exciting background music that matches most of the physical activities in the game. The developers plan to add new environments, skins, and more workout routines.
Shuttle Maze
Best Space Puzzle Game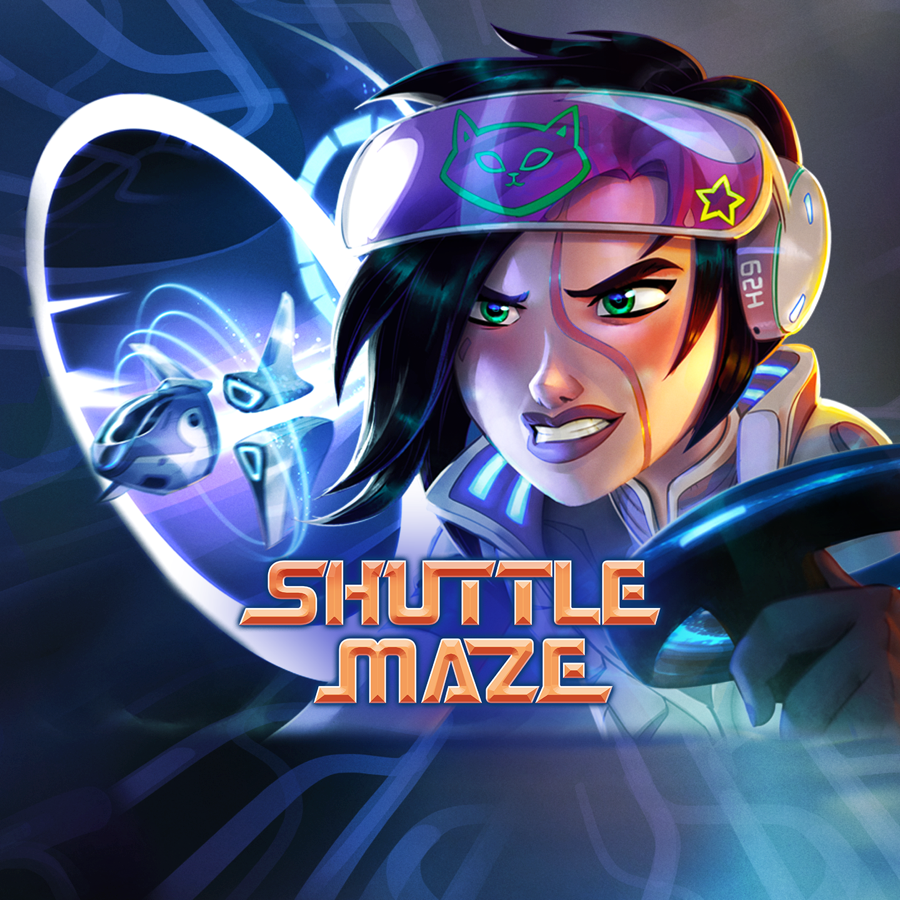 If you love solving maze puzzles or classic games, this game is for you. Shuttle Maze is a classic 2D game made by Ayayu Games.
In Shuttle Maze, you have to help a space-racing pilot to get back her license. You will do this by flying through story-driven mazes controlled by artificial intelligence and blasting enemy bots using Dr. Harris's upgraded weapons.
As a player, you can control spaceships in up to 6 directions while freely moving around giant mazes. Upgrade your weapons and precisely aim projectiles to solve thrilling puzzles.
Zombies Noir
Best Wave Shooter

Zombies Noir is a VR wave shooter game. It is a zombie survival game that uses Quest 2's passthrough feature to elevate your playing experience. The game is about protecting your home against zombies using different zany weapons to defeat the zombies.
In the game, you will select your case file and construct a doorway to the noir in your house. As zombies make their way through, you have to place your weapons and fend off waves of zombies using the weapons at your disposal.
Collect cards to boost your strength and hit harder to upgrade your weapons. Buy and sell weapons between waves. Survive all the waves to complete your case file and unlock weapon skins and ability badges.
Hangout Games
Best Casual Multiplayer Game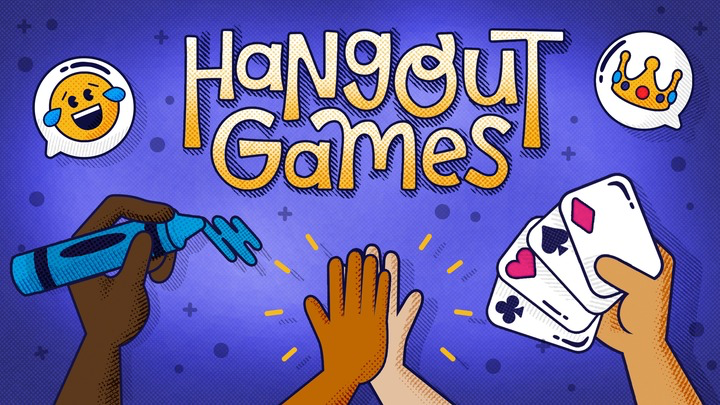 Hangout Games is a collection of fun party games developed for VR multiplayer fans. The games enable you to socialize with your friends and family in the VR world.
Hangout Games features a few different experiences, including:
Copy Cat
Clue Cove
Formation
It supports up to 8 players in each game category.
In the drawing game, Copy Cat, you and your friends take turns drawing different creatures and guessing each other's drawings. In the card game, Formation, you have to correctly form a sequence of at least two cards to win the game.
The Word game, Clue Cove, is played on a beautiful beach. You and your friends will make attempts to guess the words rolled out by the spymasters. Guess the word correctly and you will coast home to victory.
As you can see, SideQuest VR features free virtual reality games in all different categories. If you haven't explored the store yet, you should right away!
What is the best SideQuest VR game in your opinion? Comment down below and let us know today.