If you want to know what new VR games you can play on your Meta Quest (3, Pro, 2, or 1), come and read our guide on upcoming Meta Quest games below! We are live updating our list as new games get their official release dates so that you know everything new for 2023.
Some of the upcoming games for the Meta Quest I am most excited for are Assassin's Creed: Nexus, Arizona Sunshine 2, and Underdogs!
Also Important: Find the latest VR deals on games, hardware, and accessories in this live daily updated guide.
When Are New Oculus Quest Games Released?
All upcoming Meta Quest games are released on Thursdays at approximately 1pm EST in the official Oculus Store. Oculus also lists some of the upcoming games in advance so you know what's coming.
Other than the official Oculus store, new games are also regularly released on SideQuest. SideQuest doesn't have any set release date or times. We keep a list of the best SideQuest VR games for you to check out.
If you know of any other upcoming Oculus Quest games, comment below at the bottom of this guide and let us know! If you represent a new fame, you can contact us for promotional partnerships. We love to promote new games, create reviews, and introduce Quest players to awesome games.
Upcoming Meta Quest Games
The following games have been announced as coming out for Meta Quest in 2023:
Assassin's Creed: Nexus
Arizona Sunshine 2
Bulletstorm VR
Vampire: The Masquerade
Stride Fates
Underdogs
Wanderer
The Foglands
Attack on Titan VR
Grand Theft Auto: San Andreas
Assassin's Creed Nexus

Style: Action-Adventure
In Assassin's Creed Nexus, you'll embody an assassin, navigating a meticulously crafted VR world filled with opportunities for stealth, exploration, and action. The game encapsulates the essence of the renowned franchise, taking you to meticulously detailed historical settings around the world. You have to use stealth, parkour, and hidden blade assassinations to pass each level and mission.
What sets Assassin's Creed Nexus apart are its innovative parkour mechanics, which make you feel like a true assassin. You'll scale walls, leap across rooftops, and blend seamlessly into the environment. I love how this looks and works in virtual reality, which is a natural progression for the game.
Nexus doesn't just mimic the franchise; it enhances it.
With hidden blade assassinations, intense action sequences, and the freedom to explore a full virtual world, Assassin's Creed Nexus is worth the buy.
Arizona Sunshine 2

Style: First-Person Shooter
Arizona Sunshine 2 is a sequel to the popular zombie adventure game, one of the most popular VR games ever for the Meta Quest 1 and 2. This much-anticipated sequel to the fan-favorite will deliver a thrilling first-person VR experience not for the faint of heart.
In Arizona Sunshine 2, you are placed in a post-apocalyptic Arizona desert, where the undead hordes have ravaged the landscape. Your mission is Survival.
With a focus on storytelling and zombie-slaying, this first-person shooter offers an adrenaline-pumping journey through the bleak world of the living dead.
One of the standout features of the game is the addition of cooperative multiplayer. Now, you can team up with friends to face off against hordes of zombies.
But that's not all—Buddy, a loyal canine companion, accompanies you on your journey. Buddy is there to help you navigate this nightmarish world, offering assistance and emotional support.
Bulletstorm VR

Style: First-Person Shooter
Bulletstorm is all about unleashing chaos, destruction, and bullets galore. Set in an action-packed world, players will dive headfirst into a no-holds-barred battlefield filled with challenging foes, and they must blast their way to victory.
The game aims to deliver the same high-octane action and over-the-top gunfights that made the original title famous. With cooperative gameplay, you can join forces with a friend to tackle the chaos together, adding a social dimension to the exhilarating experience.
Bulletstorm VR maintains the vibrant, larger-than-life visuals of the original, promising an immersive experience for fans of the original title and newcomers alike.
Vampire: The Masquerade – Justice

Style: Action-Adventure
In Vampire: The Masquerade – Justice, you become a stealthy vampire, navigating the treacherous paths of Amsterdam. You'll creep through dimly lit streets, execute your missions, and embrace the essence of a vampire. The game encapsulates the sinister beauty and allure of the vampire mythos, delivering a world filled with elegance and danger.
One of the standout features of this game is its high-fidelity visuals and engaging narrative. The game aims to provide a deep and well-developed story, ensuring players become immersed in the vampire's nocturnal world.
The gameplay mechanics, combined with the alluring and menacing atmosphere, make this title a captivating game in the Vampire franchise. And the first in virtual reality!
Underdogs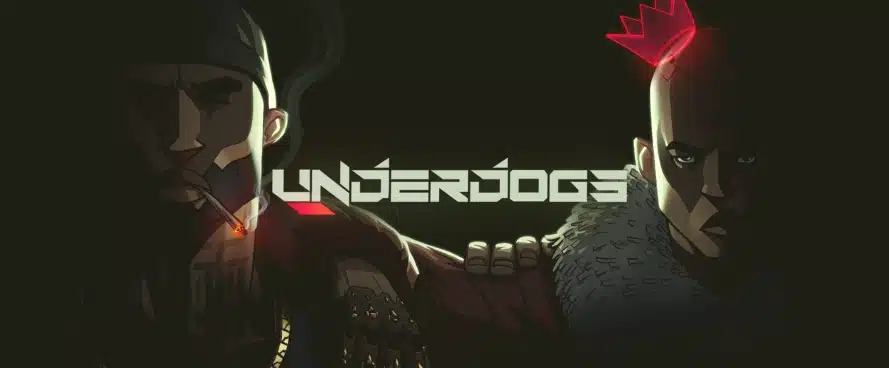 Style: Combat
Underdogs brings the chaos of post-apocalyptic Mech Warfare to life in a gritty, London-inspired world. This VR game offers an adrenaline-pumping combat experience, featuring high-tech VR battles in an urban wasteland.
In Underdogs, you'll take on the role of a Mech Warrior, navigating the harsh and war-torn streets of post-apocalyptic London. The game thrusts you into intense battles against other Mech Warriors, offering a unique combination of close-quarters combat and long-range warfare.
The game captures the grim atmosphere of a world in ruins, complete with gritty visuals and intense combat sequences. Underdogs promises to deliver an immersive Mech Warrior experience, pitting players against each other in battles that will leave you on the edge of your seat.
Wanderer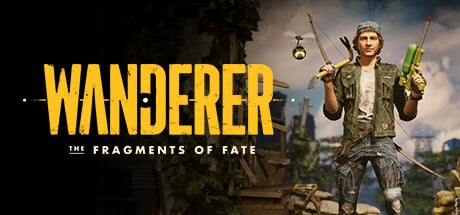 Style: Adventure
Wanderer centers on storytelling and narrative exploration. In the game, you journey through a captivating world, making choices that affect the unfolding narrative. Travel through time and change the course of history forever. The game aims to offer a beautifully crafted adventure that keeps you engaged from start to finish.
Wanderer was originally available for the Oculus Rift S. It has been remastered for the Meta Quest 3. The game has received visual enhancements and updates, bringing the world and characters to life in a way that's more immersive than ever.
Tbranching narrative and interactive choices in Wanderer allow you to shape the story, ensuring a unique and personal experience with each playthrough.
Whether you're a fan of narrative exploration or simply seeking an immersive journey, Wanderer is an unfogettable experience.
The Foglands

Style: Roguelike Shooter
The Foglands is an eerie and atmospheric VR adventure in a roguelike setting. This game immerses players in a dark and mysterious world where they must embark on treacherous missions, collect valuable items, and survive the ever-encroaching fog.
The game's roguelike design means each attempt at the game offers a unique and unpredictable experience. No two playthroughs will be the same.
The dark and mysterious ambiance of the game sets the stage for intense gameplay as you venture deeper into the fog, striving to survive and complete your objectives.
Foglands presents an atmospheric and chilling VR experience, making it a must-try for fans of roguelike adventures. The game's eerie world and ever-encroaching fog create a sense of tension and excitement, ensuring that every foray into this mysterious land offers a unique and exhilarating challenge.
Attack on Titan VR

Style: Action-Adventure
Attack on Titan VR invites you to step into the thrilling world of the popular anime series. This VR game aims to deliver an action-packed experience where you can don the gear of a Scout and battle the colossal Titans.
In Attack on Titan VR, you'll take on the role of a Scout, wielding the iconic ODM gear. As a player, you'll grapple through the city, fighting against colossal Titans in intense battles. The game captures the adrenaline-pumping action and high-flying combat from the series, allowing you to join the epic struggle against the Titans.
Attack on Titan VR promises to deliver a high-energy, action-packed experience for fans of the series and those seeking thrilling VR combat. The game captures the essence of the Attack on Titan world, providing players with the opportunity to experience the thrill of the Scout's life in a breathtaking VR adaptation.
Stride Fates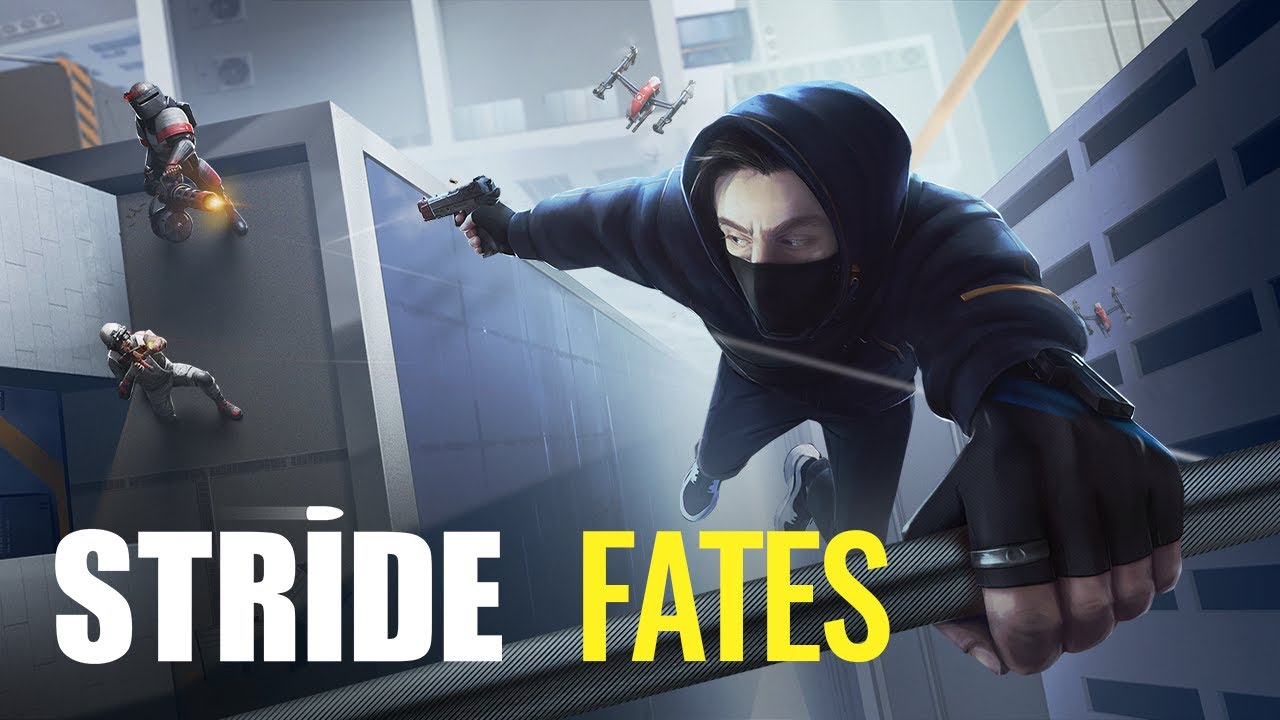 Stride Fates is a sequel to the popular parkour-type game that now gets a full story mode. It is reminiscent of the game Mirror's Edge, which came out years ago. In this game, you must run, jump, slide, grapple and shoot your way to victory among the city rooftops.
The graphics in this game are fantastic, and the story mode is sure to intrigue. There will be about 5+ hours of gameplay in the story mode, which is a lot for a single player. The original Stride is available on the Quest, and this new Fates version is the story mode add-on.
The release date of Stride Fates is sometime in 2023.
Grand Theft Auto: San Andreas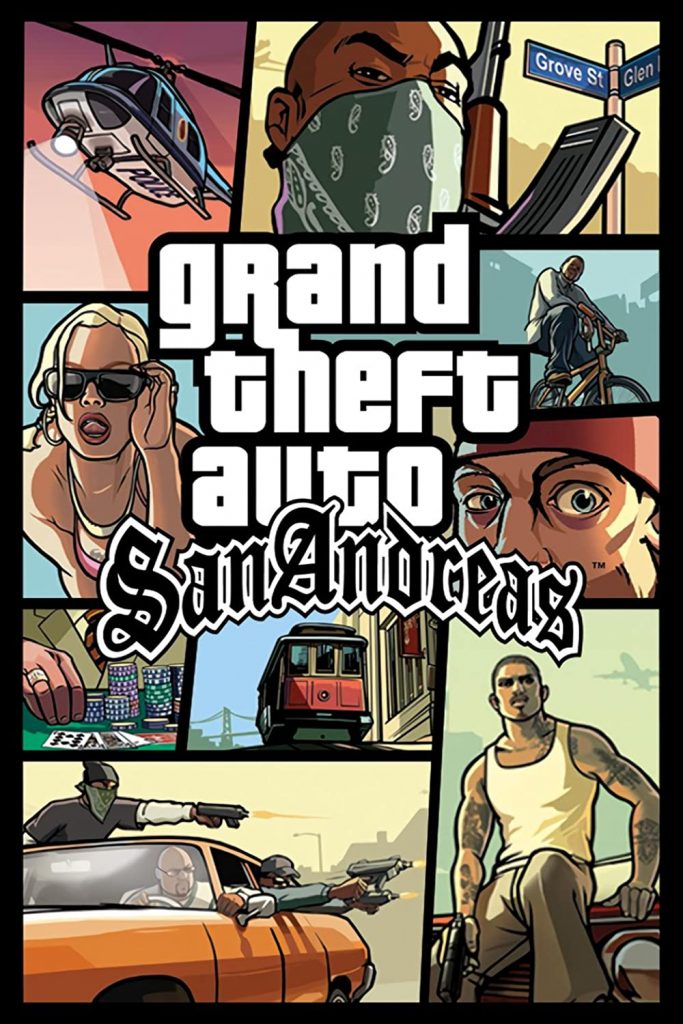 Release Date: TBD
Next on our list of the upcoming Oculus Quest Games is the Rockstar-developed GTA: San Andreas VR. Grand Theft Auto: San Andreas, one of the most iconic open-world games of all time, is coming to the Oculus Quest. The surprise announcement was made during the Facebook Connect 8 keynote speech by Mark Zuckerberg.
In the game you control CJ, a gang member looking to make it out of the streets of Los Santos, based on Los Angeles in real life. As the story progresses, you travel through cities based on Phoenix, Arizona and Las Vegas, Nevada as well.
Grand Theft Auto: San Andreas is one of the highest selling games of all time.
Check out our complete guide on Grand Theft Auto: San Andreas VR.
What New Games Are Available for the Meta Quest?
Here are some other games that came out in 2023 that I am excited about!
Peaky Blinders: The Kings Ransom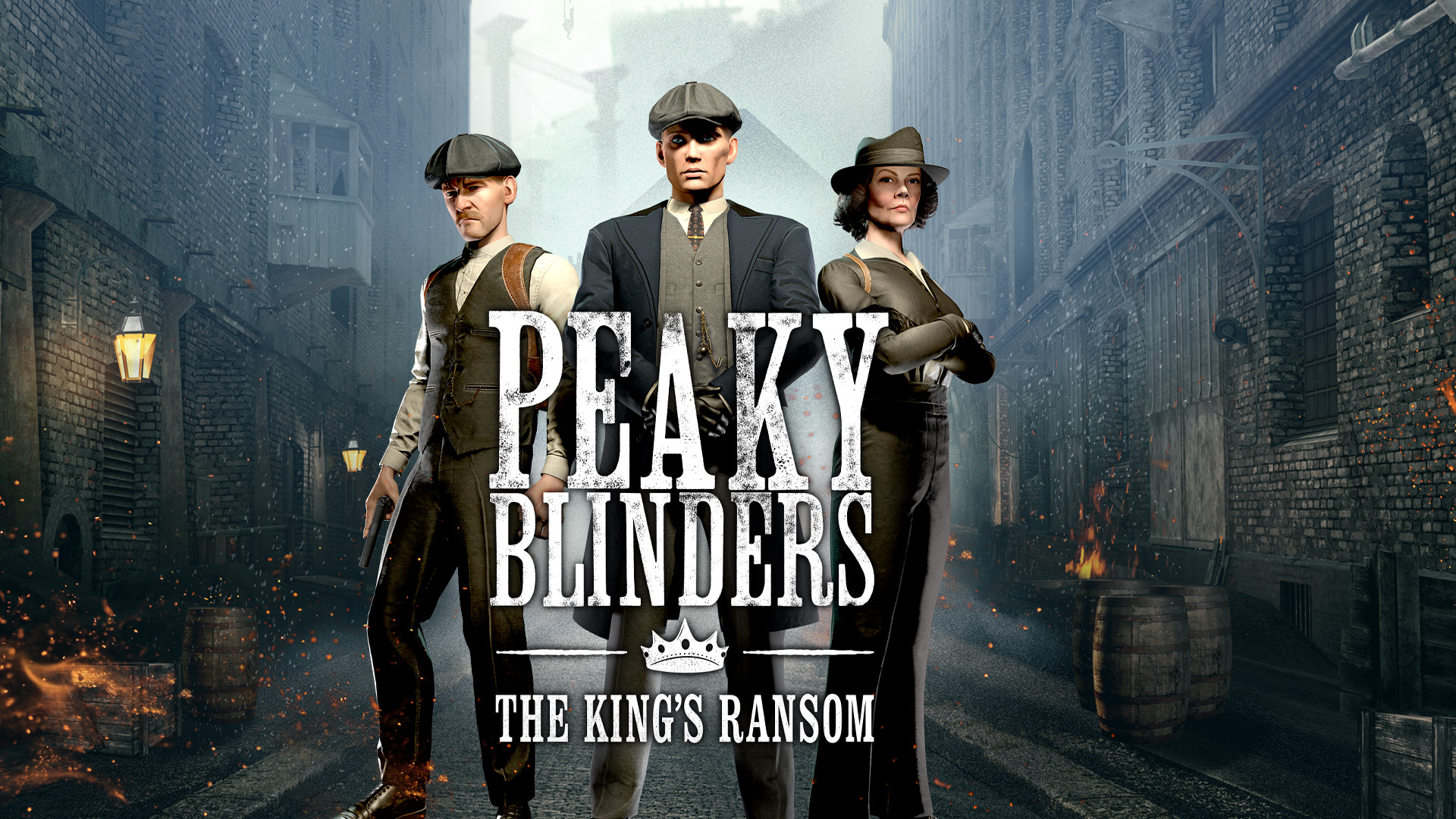 This virtual reality game is inspired by the hit Netflix series that stars Cillian Murphy as the main gang leader named Tommy Shelby. The VR game uses the show's main actors to voice the in-game characters, which helps add to the game's realism.
You run through a story mode as a gangster in the 1920s, choosing your own path. The gameplay looks realistic, and the story mode will keep you hooked for hours. I spent over 10 hours in this game exploring new things and playing through the entire experience.
Gods of Gravity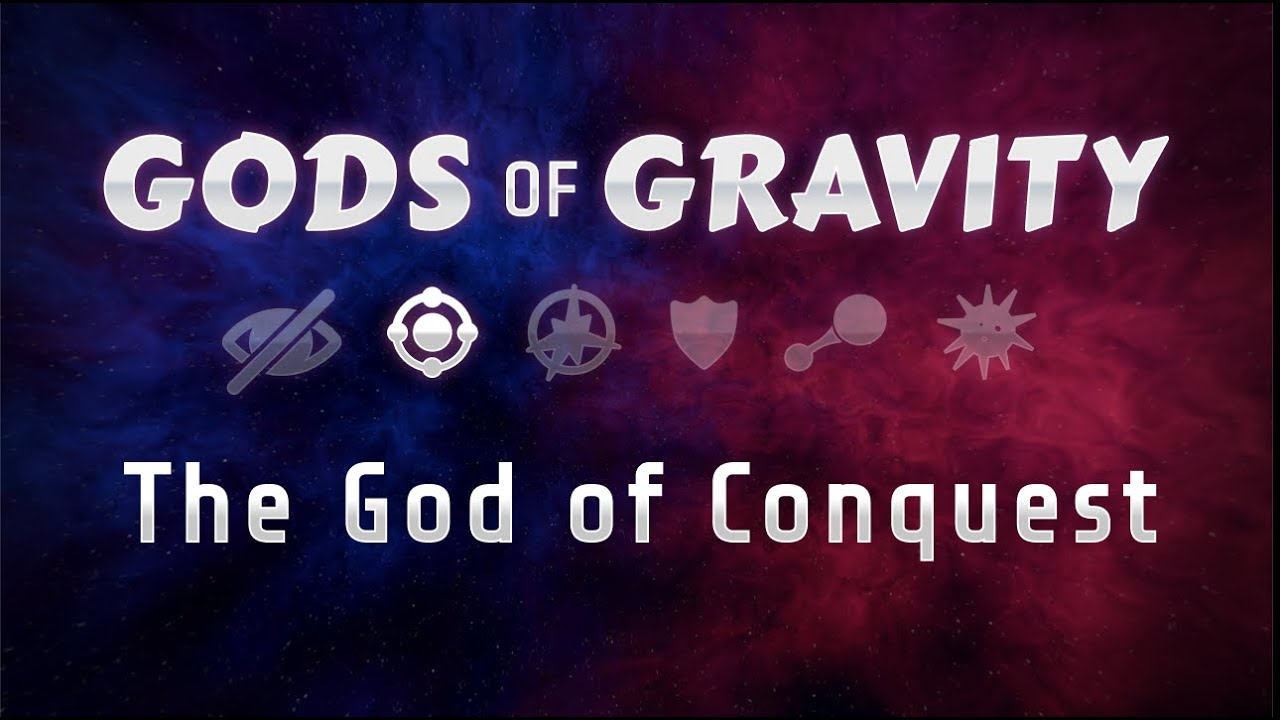 Gods of Gravity is one of the few VR RTS (real-time strategy) in 2023 for the Meta Quest. If you are interested in strategy and simulation games in virtual reality, you should check it out.
This game occurs in space, where you hoard through different galactic resources and try to build a fleet of ships to assault your enemies. The last God standing after everything wins.
This game has a single-player story mode and a 2-8 player online multiplayer, including a ranked mode. One of the best things about the game is that it is completely free to play!
Primal Hunt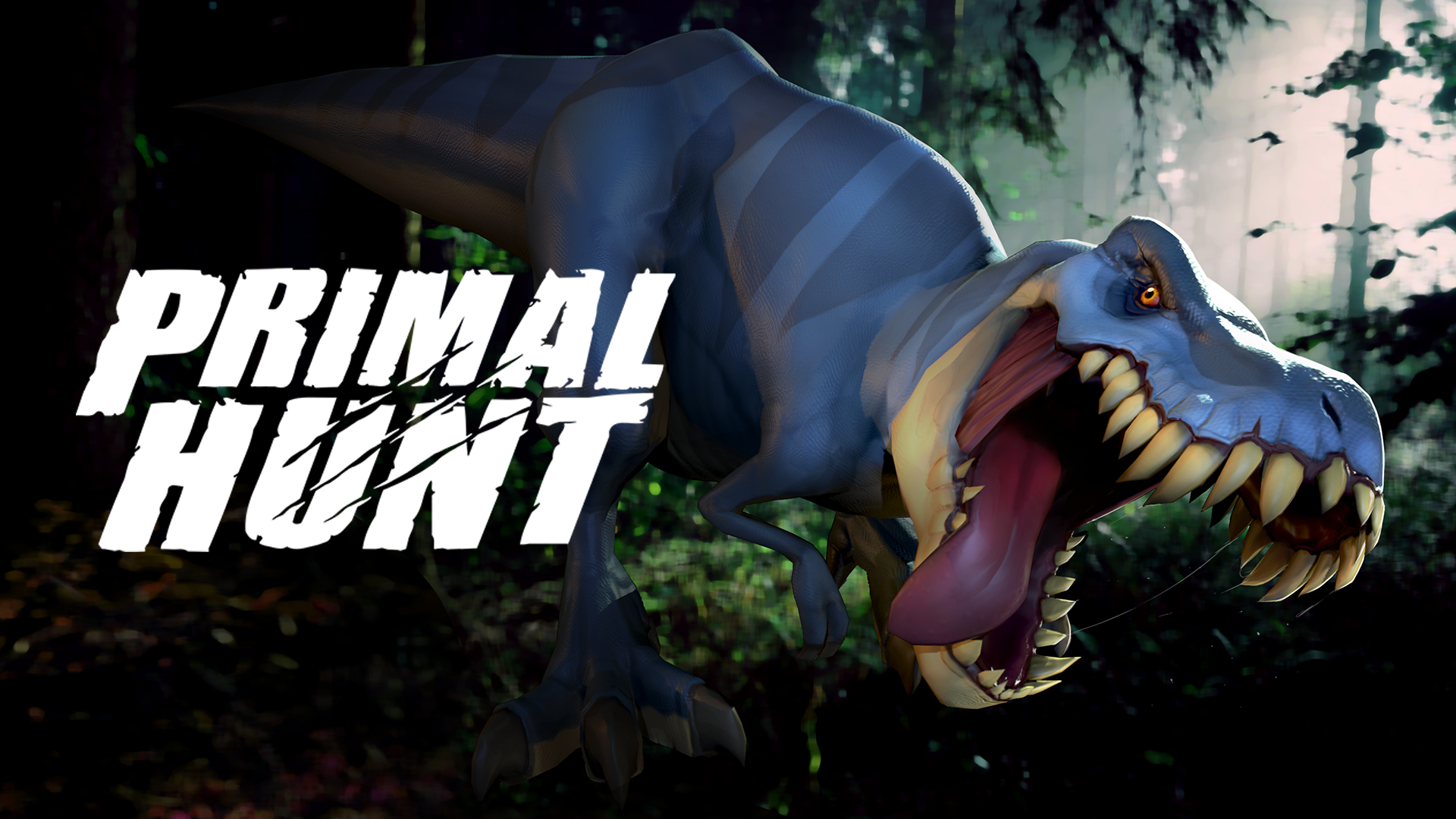 Primal Hunt is an adventure game based in prehistoric times, where you find yourself coming face-to-face with every kind of dinosaur known to man. You are armed with an arsenal of high-tech weapons, and your number one job is to survive. As you progress through the game, defeating different dinosaurs, they become more dangerous.
There are 26 total dinosaurs in the game across 2 Biomes and 10 unique maps, which will keep you busy for around 15 to 20 hours hour of gameplay.
PathCraft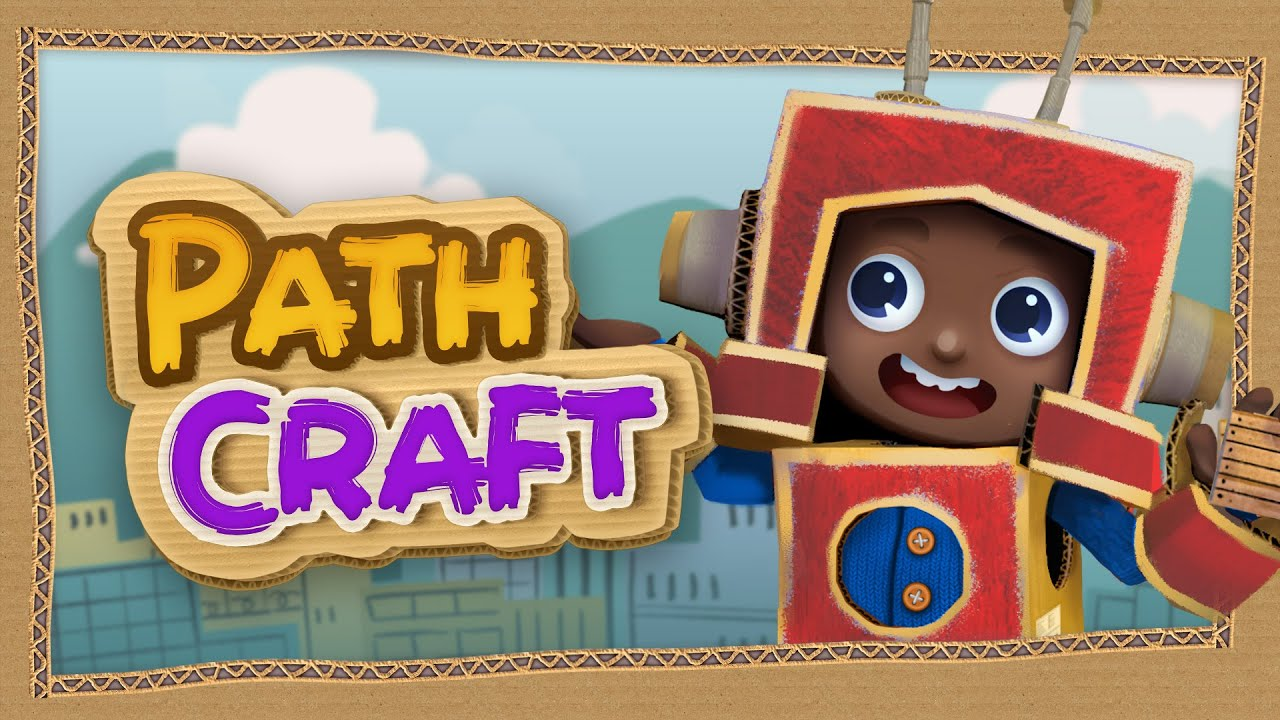 PathCraft is a clever VR puzzle-solving game that allows you to tease your brain as you progress through the colorful world of PathCraft. The concept is simple, where you play with blocks to complete increasingly more complex puzzles.
Over 80 puzzles throughout the game get harder and harder to master as you progress. PathCraft also has a level editor that allows you to design and share your levels online for others to try and complete. This game is fun and an excellent way to use your brain.
We Are One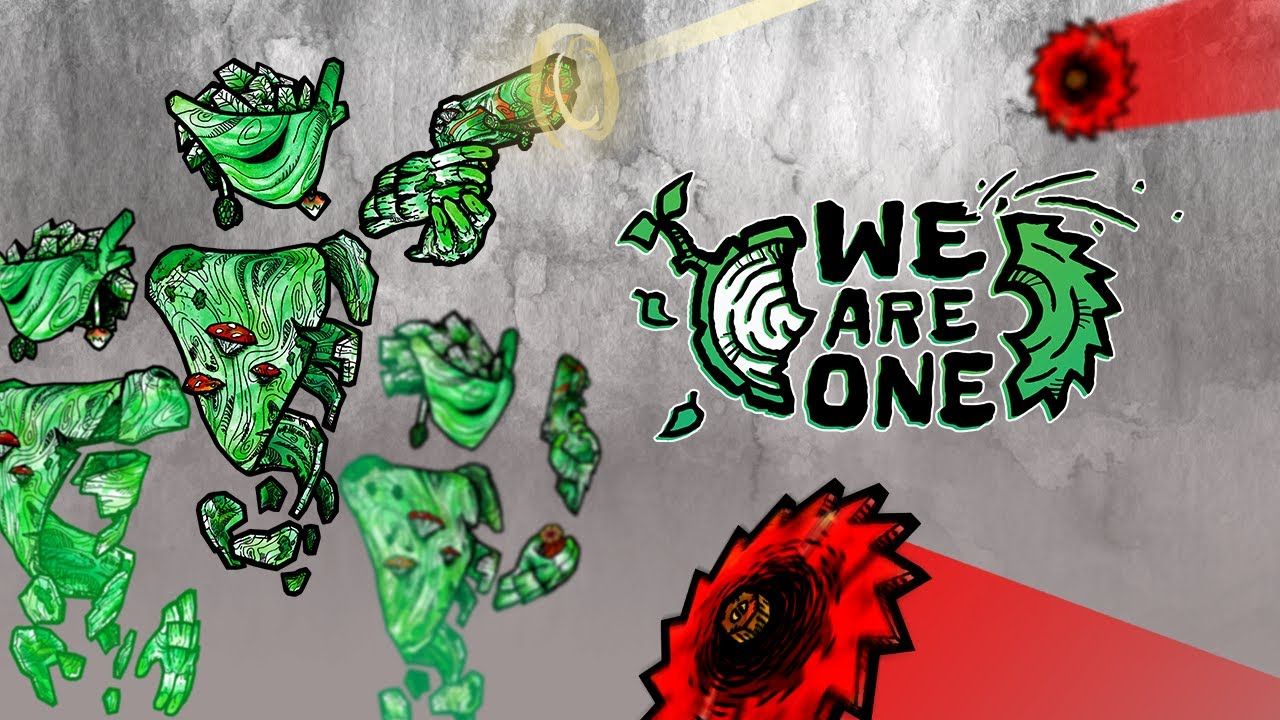 In We Are One, players can clone themselves to complete multiple tasks. The game is a puzzle shooter where you solve different puzzles by playing with time loops of clones of yourself. You can cooperate with your clones and experience different levels as you go.
This game is great for VR beginners, and the comic-style environment provides a unique perspective. This game is excellent to pick up and play with no prep needed, and it works well with virtual reality controls and mechanics.
We Are One made me feel similar to Superhot VR when I played that for the first time. This game is made for virtual reality and should be experienced by all.
Ghost Signal: A Stellaris Game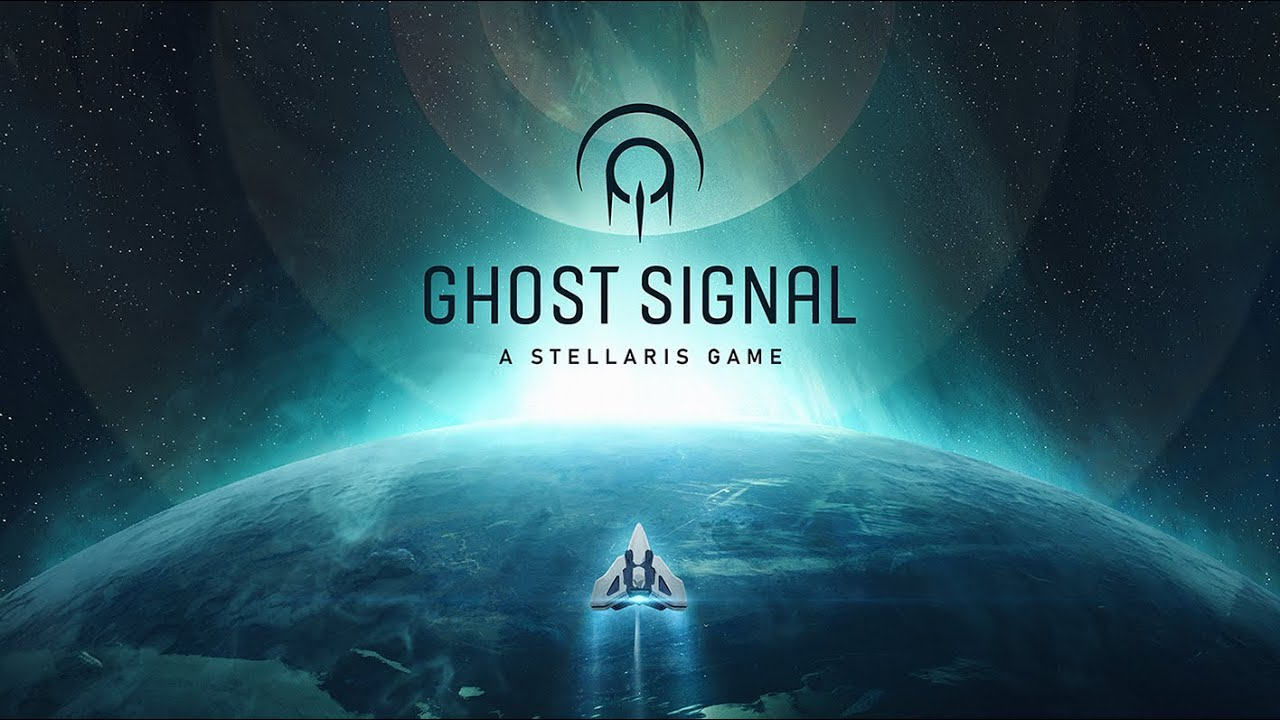 In Ghost Signal, players will be able to explore the universe using their actual hands. You start as the captain of a spaceship and move around the galaxy. You can grab items, trade with aliens, discover new planets, and more.
The story in this game looks great, and the controls are entirely based on hand tracking on the Quest. There are different journeys to take, so each experience feels different. You must defend your home world from your enemies.
Drop Dead: The Cabin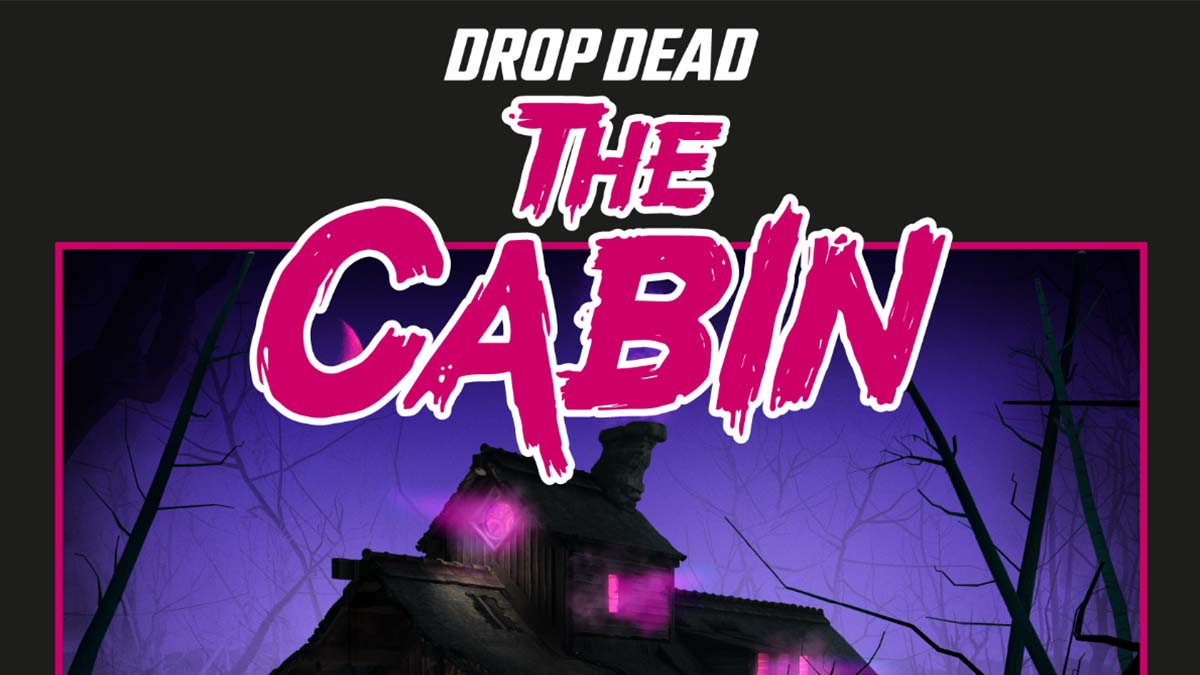 If you imagine a cross between Stranger Things and The Walking Dead, you know what Drop Dead is. This game is a wave-based shooter where two players are in a cabin and must survive as long as possible.
Futuristic zombies will come at you, and it is your job to stop them. Zombies don't just try and attack you, they will also attempt to sabotage your escape by damaging things you need to keep running.
You can use the environment around you to your advantage as well. This game is a ton of fun!
Guardians Frontline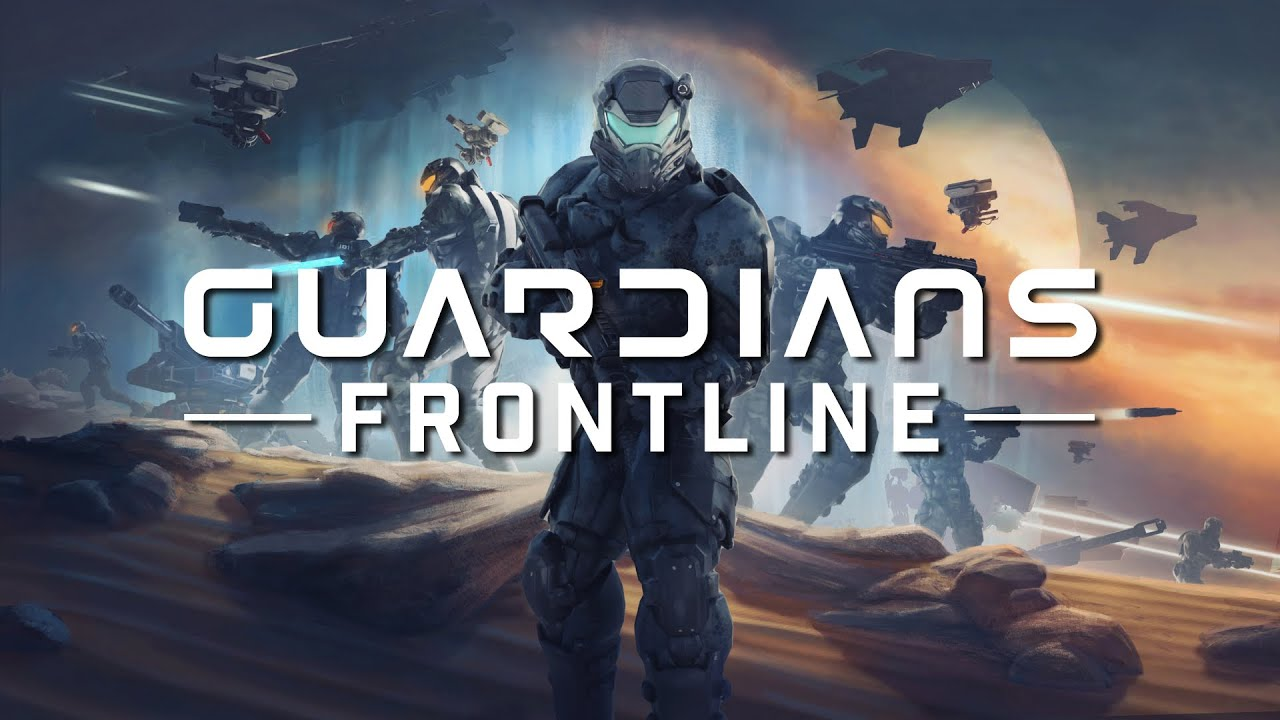 Guardians Frontline is a tower-defense game that is fun to play with friends online. In this game, you defend your base against a horde of aliens. You will have the choice of being a soldier or commander, and you must build your army to help you hunt. Your friends can play with you.
This game includes a single-player mode and a four-player coop mode and supports up to 8 players. It will have various maps and an in-game level editor, allowing you to build your own maps to play on and share with others.
The beta for this game was out for a while before the official game hit the store earlier this year.
The Signifier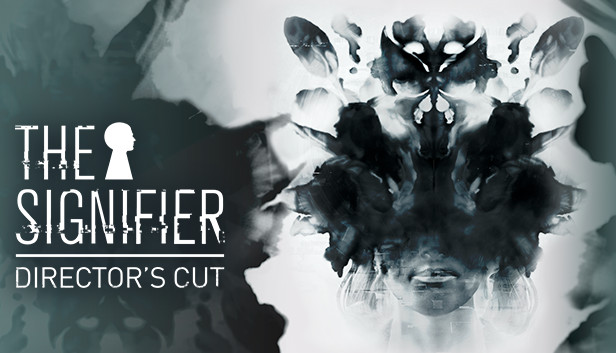 The Signifier is based on the hit mystery adventure PC game. This virtual reality adaptation puts you right into the dreams and memories of the dead using the Dreamwalker machine. In this game, you must investigate the murder of the Vice President of the world's largest tech company.
Using the secrets and information you gather along the way, you must determine who is responsible for the murder. However, there are many hurdles to climb and many people who don't want you to figure it out.
Everslaught Invasion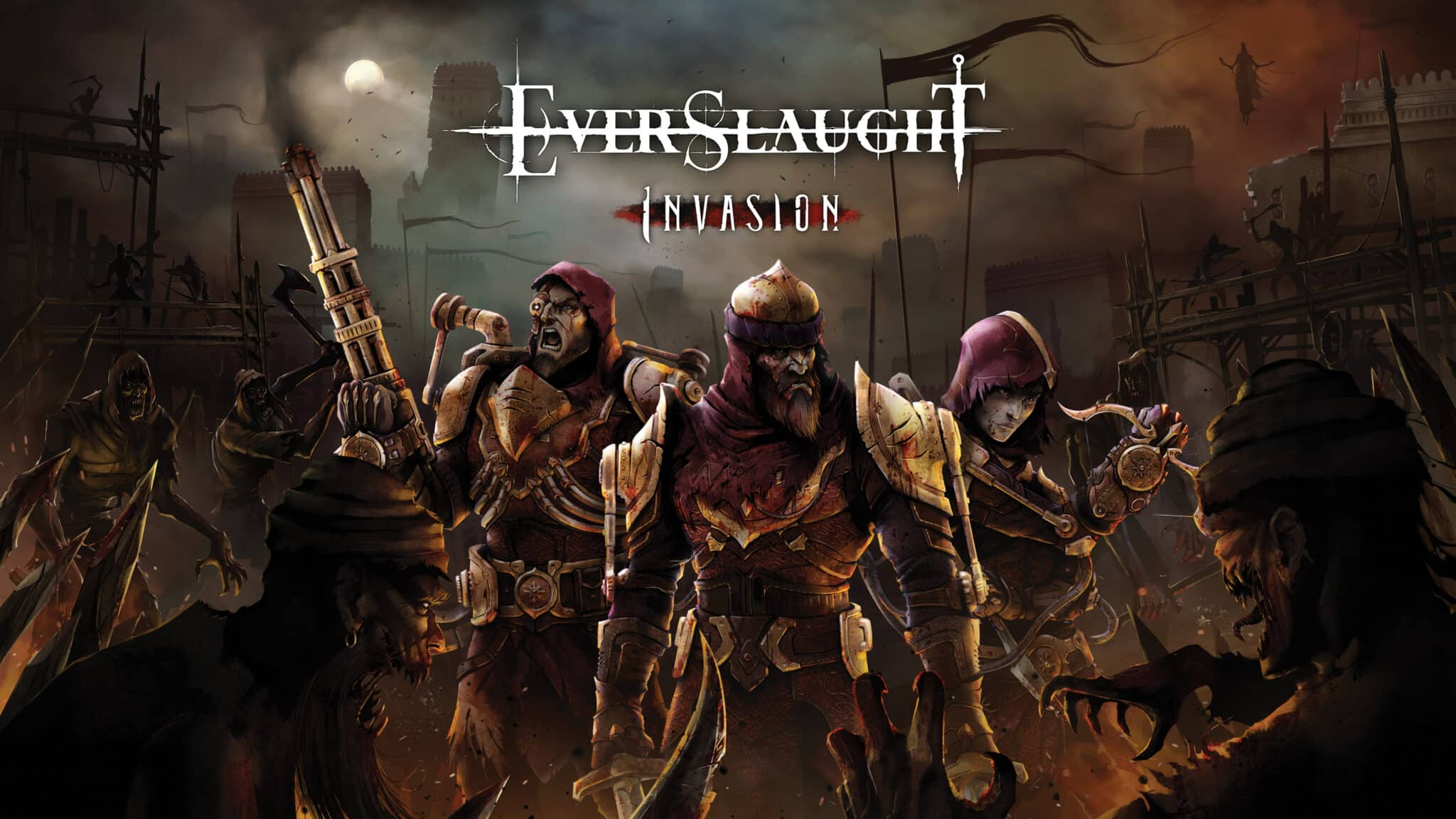 Everslaught Invasion is the Quest port of the popular PC VR game, Everslaught. This game can be played in a single-player but also has a coop mode where you can play with friends.
Everslaught is a fast-paced combat game where players take on hordes of different animals and monsters. You will hack, dash, jump, cliff dive, and more as you try and stay alive.
You choose from one of three classes and level your way up throughout the game. You can also gather loot as you explore and find new weapons and skill upgrades to help you down the line.
Survival Nation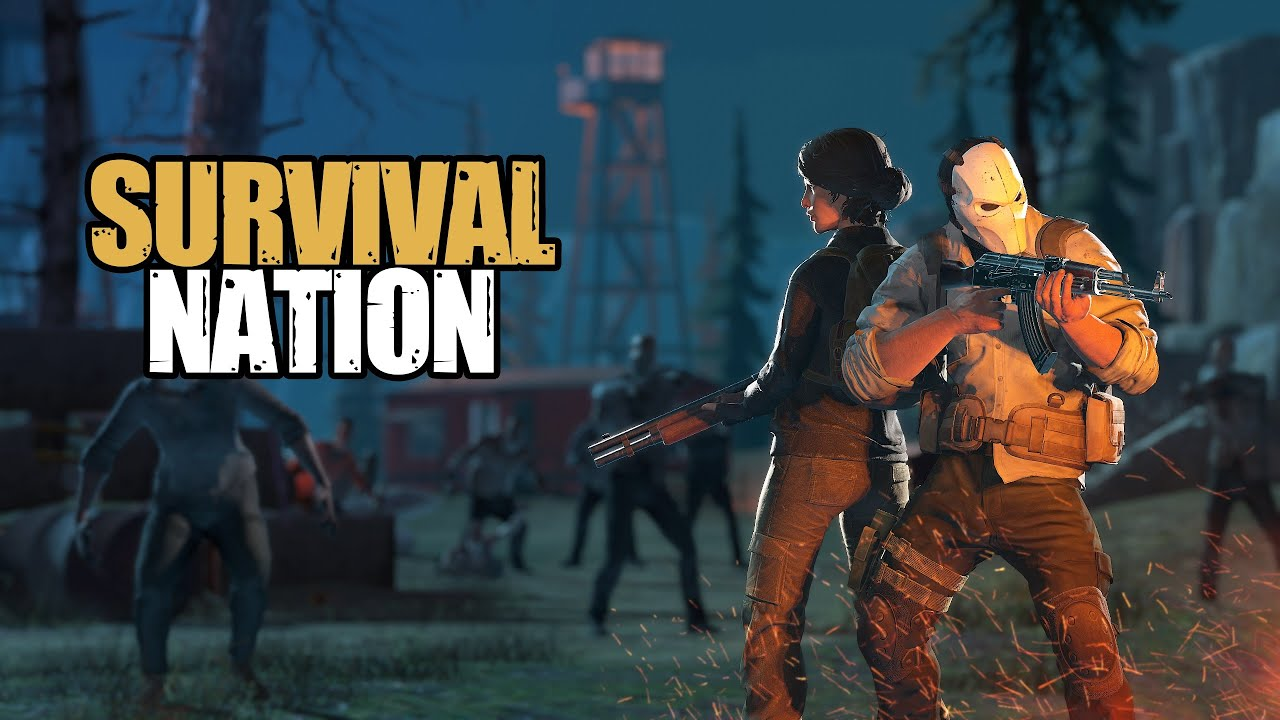 Survival Nation is another VR game where you are stuck scavenging for whatever you can find left in the world when a horde of zombies appears. You must brave the conditions of the world as you explore and find items that can help you survive as long as possible.
These zombie-type VR games are some of my favorite VR games, as they are action-packed and provide a lot of suspense. There is plenty of replay value, and you will surely get lost in the story mode.
Propagation: Paradise Hotel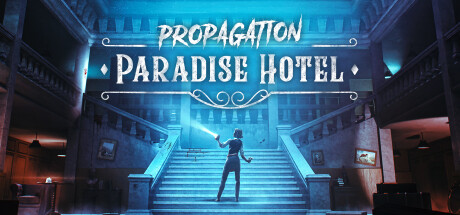 Propagation: Paradise Hotel is an intense VR survival horror adventure with phenomenal storytelling. WanadevStudio developed the game after an overwhelming response to the original Propagation VR short experience released on Steam in 2020. 
The game's plot is as follows: you worked at the lush Paradise Hotel when the apocalypse struck. People went into a frenzy and started assaulting each other while you've been hiding inside the hotel for weeks. You must go through everything that comes your way to survive the nightmare. 
The game's objective is to find your way out of the Paradise Hotel alive while exploring dark environments and making terrifying encounters.
Some of the key features of the game include the following:
Immersive story with extreme emotions
Explore the vast expanse of the apocalypse struck Paradise Hotel
Realistic weapon handling, environment searching, self-healing, and puzzles
Excellent graphic and sound quality for immersive horror
Terrifying encounters with zombies, mutants, and more adrenaline pumping characters
What are your favorite games for the Quest? Do you know any other upcoming Oculus Quest games? We would love to see Assetto Corsa VR or Tabletop Simulator come next!
Comment below and let us know.