If you enjoy VR horror games, we've compiled the ultimate list of top scary titles. These VR games will have your heat rate pumping as you play them.
For each game, we'll go over:
What VR platform they are on
A review of the game
Gameplay videos for each game!
If we've missed your favorite VR horror game, make sure you comment down at the bottom of this guide and let us know.
The Best VR Horror Games
Half Life: Alyx
Phasmophobia
The Forest
The Walking Dead: Saints and Sinners
Five Nights at Freddy's
Dreadhalls
Red Matter
AFFECED: The Manor
The Exorcist: Legion VR
Resident Evil 7: Biohazard
Lies Beneath
Face Your Fears 2
Until Dawn: Rush of Blood
Types of VR Horror Games
Scary virtual reality games come in a few different sub-genres.
Jump Scares
Games with jump scares try to catch you off guard and scary you in unpredictable ways. Games like Five Nights at Freddy's and The Forest try to take your guard down by keeping your hands busy. Then when you least expect it, an enemy pops out in front of you.
Psychological
Psychological horror games immerse you with a spooky ambience and atmosphere. Games like Red Matter and The Exorcist make you feel uncomfortable by putting you into situations that play with your emotions.
Likewise, Face Your Fears is a game about getting over your worst nightmares in VR.
Open World vs Linear
VR horror game stories can be open world or linear in the way they are told. The Forest is an open world game where you have to think about each of your actions. Plus, you can take your game in different directions as you try to survive the longest.
Linear games have a set storyline and levels from front to back. You often have just one purpose to complete, and they are more straight forward. Linear games are suited for shorter and casual play sessions.
No matter what kind of VR horror game you like, the list below has something for you!
Other Top VR Games
After you check out this guide, go and check out some of our other top VR game guides:
Half Life: Alyx Review – Best AAA Horror Game for VR

Price = $60
Platforms = Steam
Half Life: Alyx is a premium PC VR game developed by Valve specifically for virtual reality. Most lists have Alyx as the best VR game of all time, but we like it as a VR horror game option too! It is an absolute must buy for any VR headset on PC.
In Half Life: Alyx, you control Alyx Vance on a mission to seize a super weapon belonging to the alien Combine. Each level and mission is built for virtual reality and all objects and game mechanics are perfect for VR. Your main weapon are gravity gloves, which can fight enemies and manipulate objects. Alyx is one of the most popular Steam VR games of all time.
Alyx doesn't have many jump scares, but some of the missions and levels are terrifying. One famous mission has you tiptoeing passed a blind, un-killable enemy named Jeff. It's worth every penny of its price.
Phasmophobia Review – Best VR Survival Game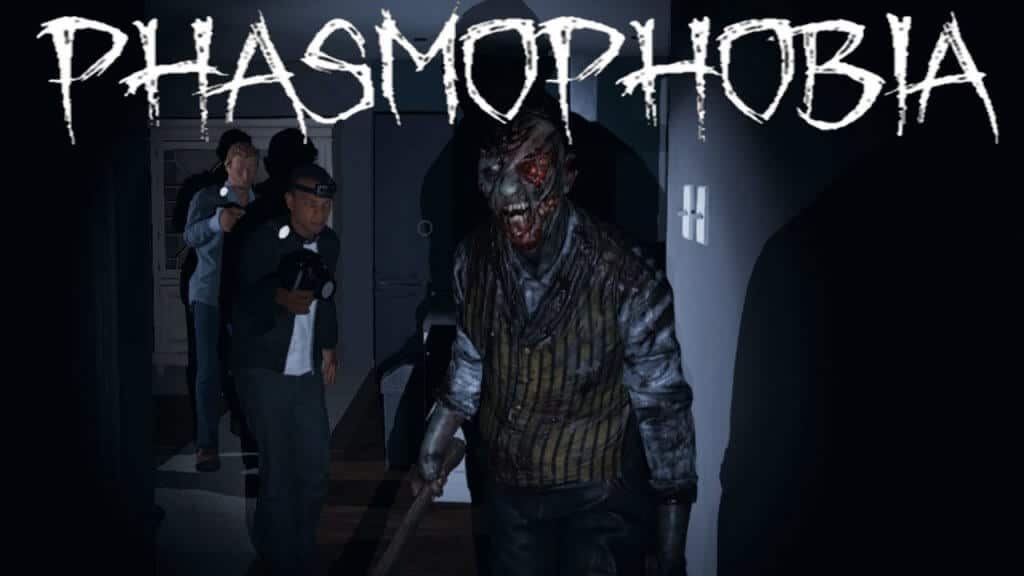 Price = $14
Platforms = Steam
Phasmophobia is a horrifying VR survival game. This game pits you in the shoes of an investigator whose mandate is to carry out dirty dangerous jobs for little pay. You use investigative tools, including spirit boxes and EMF meters to carry out your job. These tools enable you to communicate with the deceased and also banish enemies from our world.
This ghost hunter simulator is downright terrifying. The ghosts are spooky. Phasmophobia is a good addition to your collection, especially if you like watching shows like Minus the Death and Ghost Adventures.
The Forest Review – Best Open-World VR Horror Game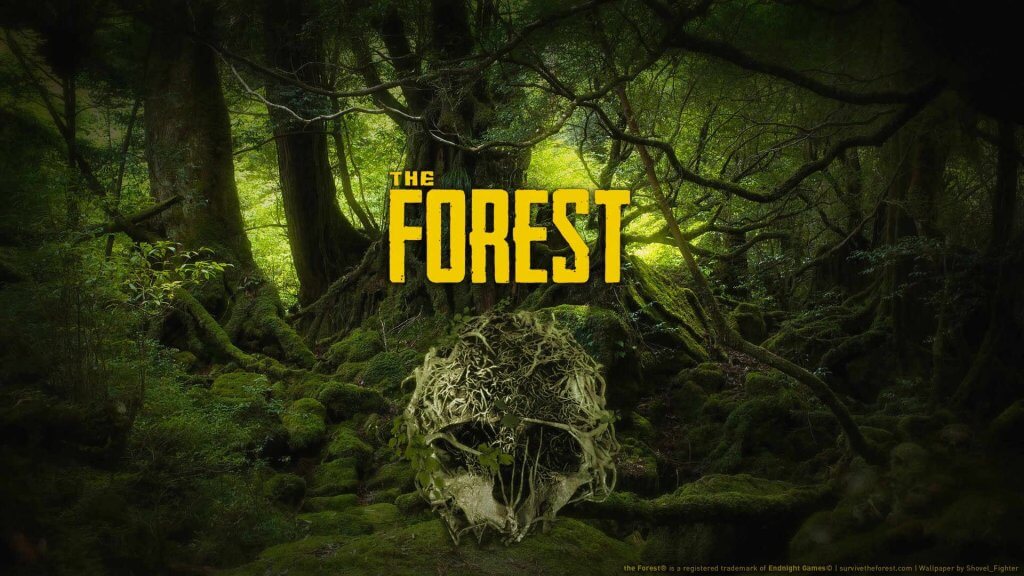 Price = $20
Platforms = Steam
The Forest is a survival VR horror game. Following a plane crash, you are stuck on an island with cannibalistic natives. The Forest is perfect for virtual reality, which makes the atmosphere really scary with. As the deadly inhabitants come in drove and as the sun sets, the landscapes of the peninsula come to life.
As you battle off cannibals to find your son, you are also tasked with gathering food and survival supplies at a time. Your plan is to find your son and escape the island. You play each game as long as you can survive. The game's non-linearity is highly intimidating.
There are plenty of jump scares in the Forest. The game lulls you into the task of crafting and building so that you forget that you are being hunted.
The Walking Dead: Saints and Sinners Review – Best Walking Dead VR Game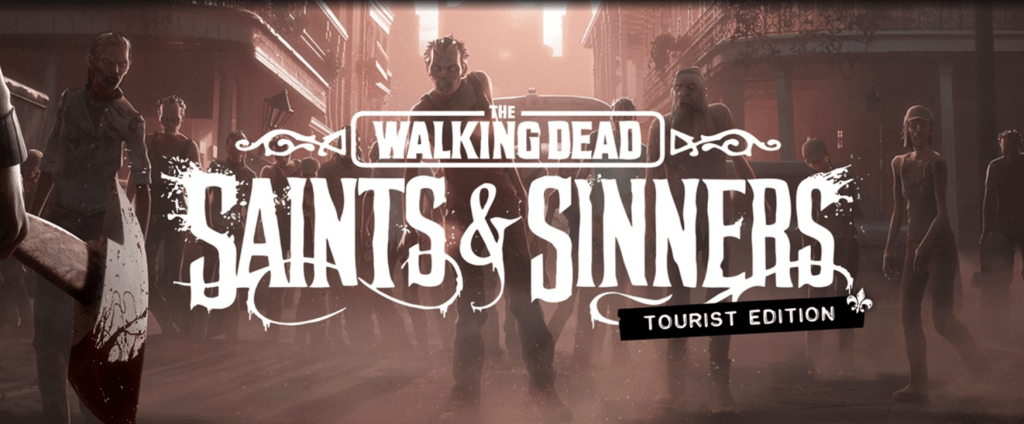 Price = $30
Platforms = Oculus Quest, Oculus Rift, Steam, Playstation VR
The Walking Dead: Saints and Sinners is the best VR horror game in the highly successful Walking Dead universe. In the game, you face all the horrors that the living and the dead can offer. Travel through the ruins of walker infested New Orleans as you fight, sneak, scavenge, and survive each day unraveling a city wide mystery within the iconic quarters. Encounter desperate factions and lone survivors who could be friend or foe. Whether you help others or take what you want by force, every choice you make has consequences.
Recently, Saints and Sinners launched a new Trial mode, which has you fighting hordes of zombies in a more casual play game. This has re-energized the fanbase of the game.
There aren't many jump scares in Saints and Sinners, but the atmosphere is interesting and unsettling. Battling a horde of zombies is sure to keep your heart rate up.
Five Nights at Freddy's Review – Best Horror Game For New Players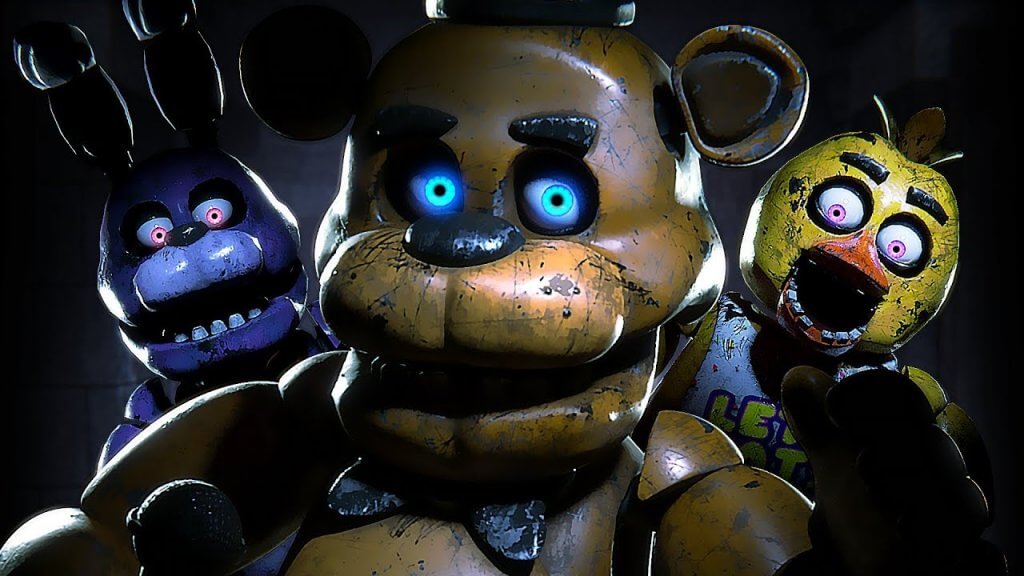 Price = $30
Platforms = Oculus Quest, Oculus Rift, Steam, PlayStation VR
Five Nights at Freddy's is a famous jump scare horror game set in the Five Nights universe. This survival game pits you against different groups of scary mechanical animals. You play a night security guard in charge of watching cameras for any movement.
This game is a stressful experience, do not let the cartoon-style graphics or colorful aesthetic fool you.
In Five Nights at Freddy's, you will engage with the animatronic beasts, including intricate puzzles that involve fixing machines. You will also explore the dilapidated environments.
Dreadhalls Review – Best Procedural VR Horror Game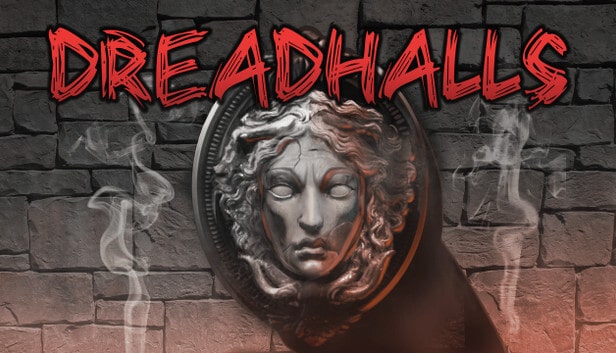 Price = $10
Platforms = Oculus Quest, Oculus Rift, Steam
Dreadhalls is another survival VR horror game to try out. It has a little twist in the form of rogue-like elements and dungeon crawling. Each level is procedurally created so that nothing is the same each time you play!
Dreadhalls gets scary as you continue to play and will slowly ramp up the tension.
You are equipped with a lantern in the game, plus a short supply of oil. You will solve puzzles and encounter all kinds of scary creatures along the way. You are meant to navigate the winding halls of Dreadhalls without running into the horrors that abound within. You have stealth as the only tool at your disposal to fight the creatures thirsting for your blood.
There are positional audio cues to enhance the looming frights. These cues warn you of income monsters and also keep your heart pumping fast.
AFFECTED: The Manor – Best Haunted House VR Game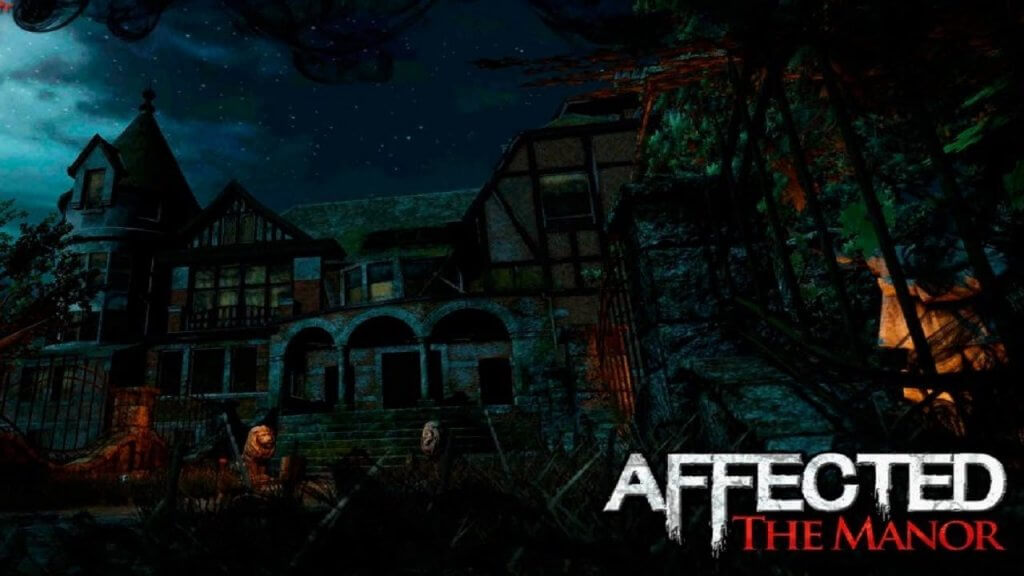 Price = $10
Platforms = Oculus Quest, Oculus Rift, Steam, PlayStation VR
Affected: The Manor is a jump-scare filled horror game that takes place in a haunted house. The over-abundance of cobwebs, the creaking floorboards, and the creepy crawlies all blend well to transport us to a supernatural world. However, a 30-day stretch in Autumn limits our access to these attractions.
The mission of Affected: The Manor is to remove this limitation. The game sends players into these attractions using the power of virtual reality. There are no deranged killers to defeat, no puzzles to solve. However, your main challenge is to overcome your fears and pass each level.
The Exorcist: Legion VR – Best VR Horror Storyline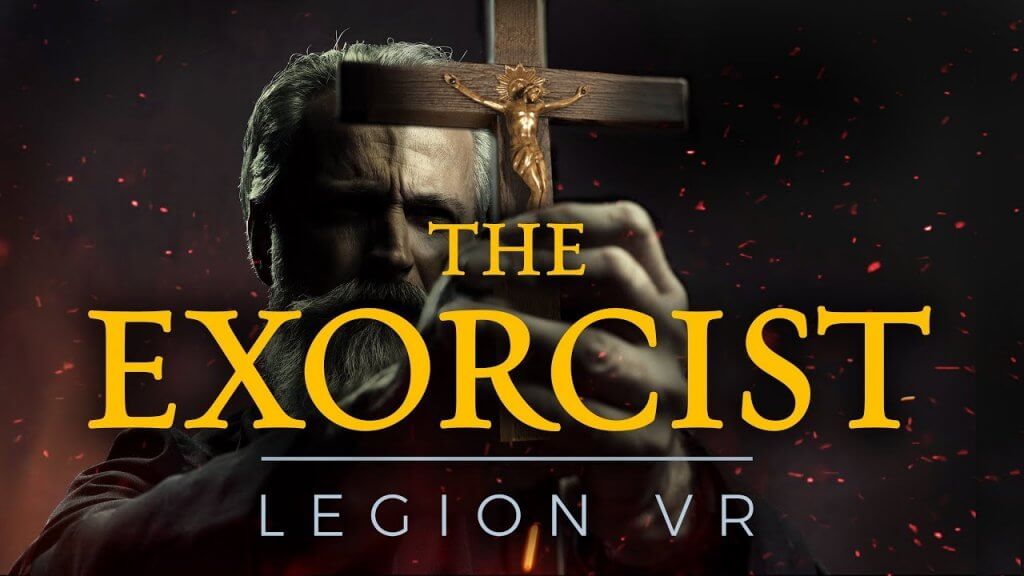 Price = $25
Platforms = Oculus Quest, Oculus Rift, Steam, PlayStation VR
The Exorcist: Legion VR is without a doubt one of the most terrifying survival VR horror games in recent time. In the game, you play the role of an investigator who is out there searching for answers to strange things in the chapel.
As you investigate, you solve puzzles, explore unsettled environments, and use traditional tools like an old-fashioned flashlight and holy water to defend yourself.
The Exorcist: Legion VR spans through different episodes and results into a blockbuster horror movie. It focuses on exorcism, demons, and spiritual threats. It also features scary demonic imagery across all the episodes.
The Exorcist: Legion VR supports all headsets, so anyone can check this one out.
Resident Evil 7: Biohazard – Best PlayStation VR Horror Game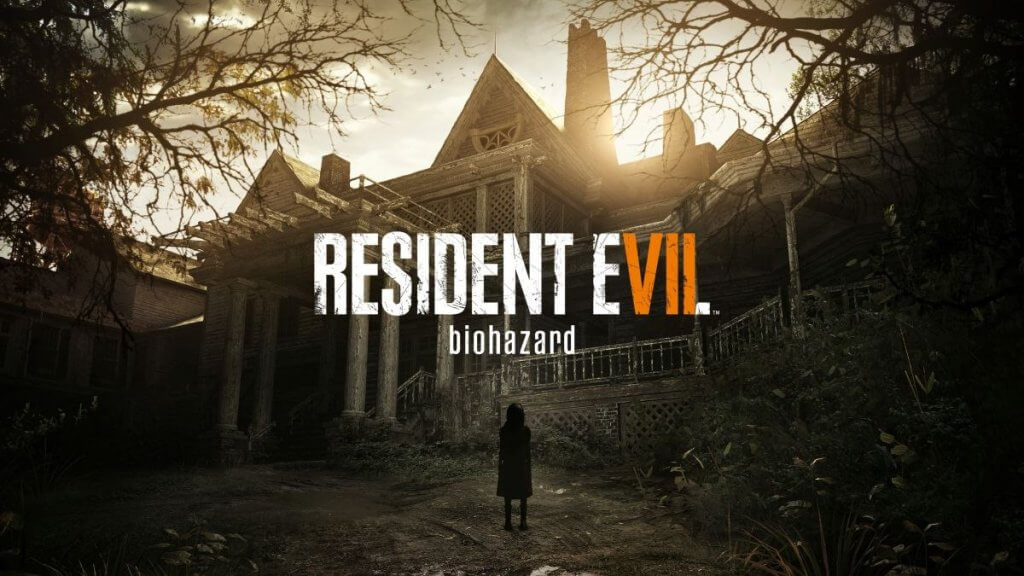 Price = $30
Platforms = PlayStation VR, Steam
Resident Evil 7: Biohazard is a terrifying game on its own. But when played through a VR headset, you will be even more immersed in the atmosphere. It is a survival game with a mix of ambient sounds and eerie lighting that doesn't rely on jump scares to be uneasy.
In Biohazard, you play the character of Ethan. Your are a young man who is searching for his wife, Mia, after she was kidnapped. As you explore in search of your wife, the terror increases.
The horror in Resident Evil 7 is further amplified by the first-person gameplay. This makes your experience more up-come and personal. In fact, the setting is terrifying, with human and animal carcasses scattered everywhere in the environment.
Lies Beneath Review – Best Action Horror Game

Price = $30
Platforms = Oculus Quest, Oculus Rift
Lies Beneath is a survival horror game with emphasis on action. It comes with stylized graphics that gives it a great look. Compared to many VR experiences, Lies Beneath is more substantial.
Something horrible has gone wrong in a sleepy town in Alaska. Mae, a student returning from college must fight to save her sanity and her father from the terrifying creepy creatures. She must also fight to rescue herself from townsfolk that have infected her once peaceful town. The game is full of scary scenarios as you fight to uncover Mae's past and the secrets of Slumber.
Mae will use ranged weapons, plus a full arsenal of melee to fight monsters throughout her town. As she engages these monsters, you will solve puzzles to uncover hidden truths. The game features multiple comfort options and difficulty levels so you customize the gameplay to suit your preferences.
Face Your Fears 2 Review – Best Level-Based Horror Game

Price = $20
Platforms = Oculus Quest, Oculus Rift
Face Your Face Fear 2 is a jump scare VR horror game that you need to have in your collection. This game is set inside a mansion and split into two chapters. The two chapters are separated by so many years. The first chapter showcases a protagonist who is looking everywhere for his sister after she was held at a party in the mansion.
As the protagonist continues to search for her sister through the grounds, snakes and red-eyed crows squawk suddenly appear. As you continue with your search, a derelict she'd hides a key, which you must find. But first, you need to battle spiders that are bent on attacking you through the wooden slates.
Face Your Face 2 will make you jump. Plus, it comes with terrifying atmosphere and may scare you if this is your first time playing VR horror games.
Until Dawn: Rush of Blood Review – Best VR Shooting Horror Game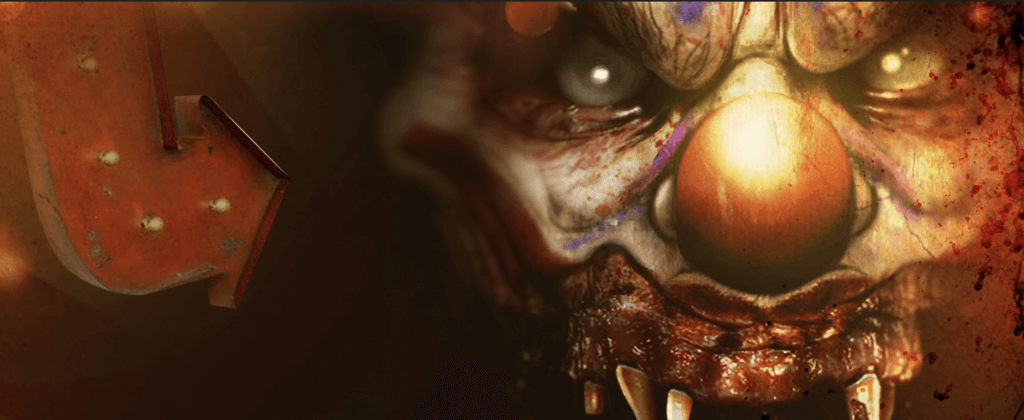 Price = $20
Platforms = PlayStation VR
Until Dawn: Rush of Blood is a survival horror game that can immense you into the world of VR. In the game, you will fight multiple relentless monsters who are bent on destroying you. The environments of the game are inspired by Until Dawn. Plus, this horror game features familiar elements along your way.
Additionally, Until Dawn: Rush of Blood throws scary imagery at you from all angles of the game. The results are frightening experiences that are enhanced by the arcade shooting gameplay. Until Dawn: Rush of Blood doesn't have jump scares.
Red Matter – Best Psychological VR Horror Game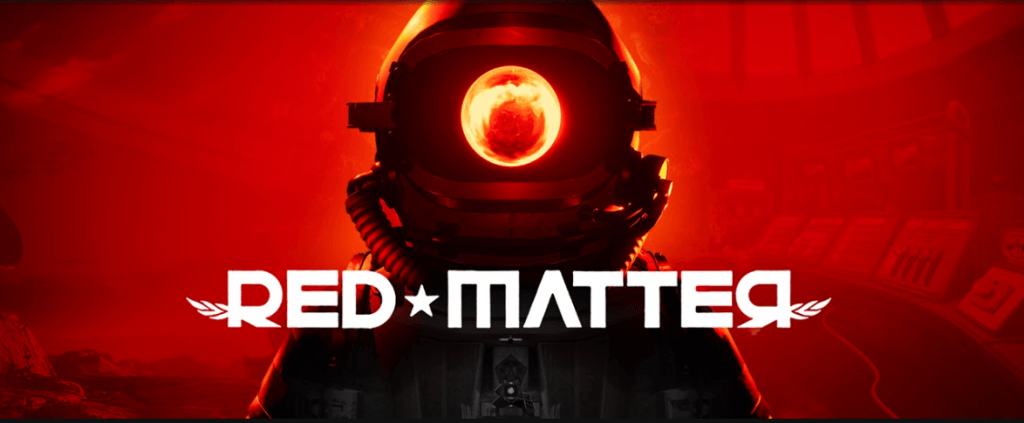 Price = $25
Platforms = Oculus Quest, Oculus Rift, Steam, PlayStation VR
Red Matter is a story-based horror game set during the sci-fi Cold War. In the gameplay, you take on the role of an Agent called Epsilon. You are dispatched to an abandoned Volgravian moon very far from planet Earth. Your mission is to investigate a dirty secret research project.
Red Matter is a good mix of Soviet brutalism mixed up with puzzle-adventure in a mysteriously abandoned atmosphere. The atmosphere is garnished with a slice of Cold War espionage.
There are no jump scares in Red Matter. Still, Red Matter is played in a creepy and unsettled atmosphere that plays with your emotions. It's a fun and interesting game to play.
What is your favorite VR horror game to play? Let us know in the comments below so that we can add it into this guide!