The graphics card is critical to having a VR PC setup that can run all the latest games. In this list, we break down the top 7 GPU for VR gaming available today.
There are as many graphics cards on the market as there are VR titles to choose from. We've put together a user-friendly guide below to help break down the best for you.
Let's get started.
UPDATED: September 1st following the official announcement of the new Nvidia RTX 30-series! Check out the updated list of best GPU for VR below.
What is a GPU?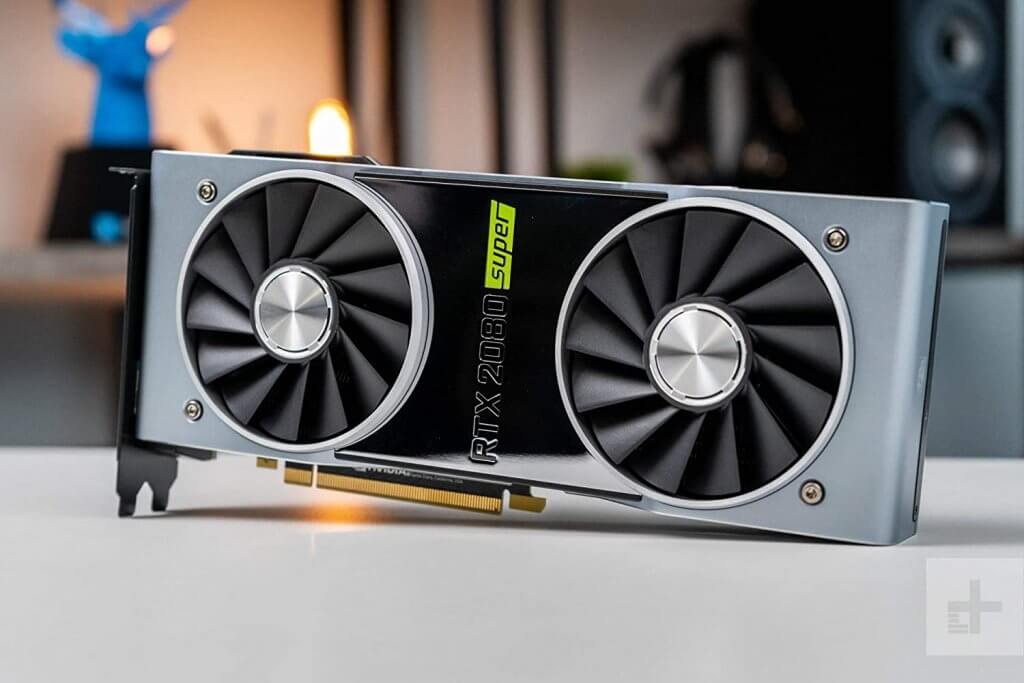 The graphics processing unit (GPU) is responsible for rendering graphics on your PC. It performs millions of calculations each second to render scenes, motion, and commands. The graphics card takes stress off of the CPU, which focuses on distributing commands to all areas of your computer.
For high-end games such as virtual reality, a good GPU is key to rendering games in high quality in your VR headset.
GPU Requirements For Virtual Reality Gaming
If you look at the minimum hardware requirements for a VR game, you'll know what your graphics card specifications need to be. Half Life: Alyx recommends at minimum the NVidia GTX 1060 6 GB or AMD RX 580 8 GB.
These two GPU for VR meet the following specifications:
NVidia GTX 1060 6 GB
6 GB DDR5 Memory
Dual fans
1809 MHz clock speed
1 USB 2.0 port
AMD RX 580
8 GB DDR5 Memory
DFual fans
1386 MHz clock speed
While these two GPU will be good for Half Life today, requirements change each time a new game comes out.
Our list of GPU for VR below contain 5 options that exceed these minimum requirements by a lot. You'll be able to run any VR game on your desktop PC for the next few years.
5 Best GPU For VR
#7. AMD Radeon RX 590
XFX RX-590P8DFD6 Radeon RX 590 Fatboy 8GB OC+ 1580MHz DDR5 3xDP HDMI DVI Graphic Cards
XFX RX 590 graphics card brings the latest and greatest features for PC gamers: Capture, stream, share, optimize and fine-tune your games with ease. Exceptionally smooth and fast out-of-the-box gaming experience powered by Radeon software; 2304 stream processors
XFX OC+ capable - While true clock locks in a super-fast optimal speed on a hardware level, RX Series cards with an OC+ rating are tested at the factory to go even beyond XFX true clock. We encourage you to try these factory tested speeds by using the simple to use AMD wattman utility, letting you squeeze every last bit of performance out of your card
XFX true clock technology - Software controlled clock speeds can be hindered by overall computer performance. XFX true clock however is hardware controlled clock speed performance optimization, so your card is always running at an optimized performance level
AMD's Radeon RX 590 brings the performance you need for smooth VR at a reasonable price. It can handle 1440p gaming when not in virtual reality, so anything you need in VR. The 590 has a quiet blower design and it uses a low amount of power. This keeps everything cool under load, which is important for any gaming PC.
The AMD Radeon RX 590 is a sweet spot GPU for VR gamers. It's got a great price and works on any VR game. You may have to tune back the graphics for some higher demanding options, but not by much.
Additionally, it has 8 GB of GDDR6 VRAM and support for PCIe 4.0. For ports, you get a single HDMI and three DisplayPort. It features a 256-bit memory bus and a boost clock up to 1,755MHz. You won't get the same features found on AMD's RTX cards like ray tracing. However, you do get FreeSync Premium Pro support for compatible monitors. This helps removes choppy gameplay and frame rate drops.
Pros
Runs quiet and cool
Strong GPU for VR gamers
Reasonable price
Lots of display outputs
Cons
Unable to hold rated core clock rate in a closed case
Not as power efficient as Nvidia's GeForce line
#6. Nvidia GeForce GTX 1660 Ti
Like the AMD RX 590, the GTX 1660 Ti is a great starter GPU for VR. It's our first recommendation for anyone partial to NVIDIA hardware. Its specs are higher than what is recommended for Half Life: Alyx. The 1660 will also save you a load of money compared to high-end hardware too.
The 1660 has dual-fans to keeps things compact. This allows it to fit into more PC cases. For ports, it has three DisplayPort and one HDMI port for VR headset and monitor connectivity. It has 6 GB of GDDR6 VRAM, a 192-bit memory interface, and a boost clock up to 1,860MHz for solid performance.
If you want to keep things affordable and prefer NVIDIA, this Gaming GTX 1660 Ti is a great choice.
Pros
Affordable price
6 GB VRAM
Dual fans
Three DisplayPort, one HDMI port
Cons
Might be low quality in 2 years
#5. Nvidia GeForce RTX 2060
The NVidia RTX 2060 is an excellent choice for those looking at a higher end graphics card. Investing in a brand-new graphics card can be a tough process, but the RTX 2060 is a near-perfect choice. It also comes in way cheaper than a top-of-the-line card, which can be overkill. RTX cards are also great for times when you'd rather enjoy 2D games on a standard monitor.
The RTX 2060 GPU delivers optimal VR performance for smooth frame rates. You shouldn't have much issue getting into intensive tasks like supersampling. Take advantage of the 8 GB of GDDR6 VRAM, a 256-bit memory bus, and a core clock up to 1,815MHz. The 2060 has three Windforce fans for excellent cooling.
As well, it has a great selection of ports including USB-C VirtualLink. This allows you to connect VR and standard monitors without much issue.
Pros
Impressive VR performance
Three fans run quietly
8 GB GDDR6 VRAM
One HDMI, three DisplayPort, one USB-C (VirtualLink) port
Cons
Might not fit all PC cases
Price may be restrictive for some
#4. AMD Radeon TC 5700 XT 
XFX RX 5700 Xt Thicc III Ultra 8GB Boost Up to 2025MHz GDDR6 3xDP HDMI Graphics Card (Rx-57XT8TBD8)
Introducing the new XFX thicc III ultra 5700 XT. Built with style and dynamic cooling power in mind to yield lower temperatures and heightened performance that adapt to the intensity of the moment.
Get the very best FPS the 5700 XT series can deliver. Thanks to the 2.90 millimeter fans and 100 millimeter fan, the thicc III ultra stays cool and quiet, allowing you to achieve higher boost clocks.
The XFX RX 5700 XT is built for high-performance and high resolution gameplay. Experience smooth gameplay performance at 1440P and 4K. With support for 8K you are ready for next-gen displays. See everything in mind blowing detail without sacrificing performance.
The AMD Radeon TC 5700 XT offers ridiculous performance, which VR enthusiasts can take advantage of. No matter what VR headset and game you want to use, the 5700 XT is ready. It has 11 GB of GDDR6 VRAM, boost clock up to 1,665MHz and 352-bit memory interface.
The 5700 XT has a quiet three-fan cooling system, the same as the Nvidia 2060 above. The port selection includes two HDMI, two DisplayPort, and USB-C VirtualLink for easy connectivity of multiple monitors and VR.
As long as you have the budget and a properly-sizes PC case, this is an outstanding option for those who can afford it.
Pros
Absolutely ridiculous performance
Customizable RGB lighting
Three quiet fans
Two DisplayPort, two HDMI, one USB-C (VirtualLink) port
11 GB GDDR6 VRAM
Cons
Might not fit all PC cases
#3. Nvidia GeForce RTX 2080 Super
NVIDIA GeForce RTX 2080 Super Founders Edition Graphics Card
Powered by the NVIDIA GeForce RTX 2080 SUPER graphics processing unit (GPU) with a 1650 MHz clock speed and 1815 MHz boost clock speed
8GB GDDR6 (256-bit) on-board memory plus 3072 CUDA processing cores and up to 496 GB/sec. of memory bandwidth
PCI Express 3.0 interface / Real-Time Ray Tracing / GeForce Experience / NVIDIA Shadowplay / NVIDIA Ansel.
The Nvidia GeFroce RTX 2080 Super sits in a bit of a sweet spot when it comes to price and performance. It was the number one GPU for VR gamers in 2019. The 2080 can run 8K games and graphics with ease. It can also process 120 fps for long periods. The entire graphics card is a revolution in gaming realism and performance.
The 2080 Super has 11 GB of GDDR6 memory, three DisplayPort and one HDMI port. You get the all extra benefits of RTX cards including:
Ray tracing
Deep learning super sampling (DLSS)
AI-Accelerated features
Rasterization
Simulation
Asset Interchange Formats
The 2080 Super has a 192-bit memory bus and 1,710MHz boost clock is certainly a performer. The 2080 is the Cadillac of graphics cards and will won't need to be replaced for years.
Pros
Strong performance
Three DisplayPort and one HDMI port
Dual fans and compact size
11 GB GDDR6 VRAM
Cons
Low overclocking availability
#2. Nvidia GeForce RTX 3090
BUY LINK COMING SOON
The Nvidia GeForce RTX 3090 is the most powerful graphics card ever created. It is Nvidia's flagship hardware and is a dream for any PC gamer. The main reason it's not our #1 best GPU for VR is because of its price. The card retails at $1499, which is just too expensive for most users.
Those who can afford the card will not be disappointed. The 3090 leads the way in nearly every spec: 10,496 CUDA cores, 24GB DDR6X memory, 19.5 GB/s memory clock, 384-bit memory bus, 936 GB/s bandwidth, 328 Tensor Cores, and more. It also has second generation ray tracing technology.
Pros
The most graphically advanced GPU ever created
24GB DDR6X RAM
Dual axial flow design to keep GPU 10 times quieter
Cons
High price point
Three fans and large size
High power supply requirements
#1. Nvidia GeForce RTX 3080
BUY LINK COMING SOON
The Nvidia GeForce RTX 3080 is an awesome compromise on price verses the 3090. You get the second more advanced GPU ever created for less than half the price – $699. All RTX features are included: second generation ray tracing, third generation tensor cores, and more.
The 3080 comes with 8,704 CUDA cores, 10GB DDR6X memory, 19.0 GB/s memory clock, and 760 GB/s bandwidth. It is double the power of the 2080 Ti card, which is comparable to the RTX 3070. The toughest thing about this card is that it will be tough to find stock for the first few months after its September 17th release date.
The RTX 3080 is the best GPU for VR in 2021 and maybe even beyond.
Pros
Awesome memory, speed, and bandwidth for its price
238 FLOPS performance
Tri-fan cooling solution
Cons
Large size
High power requirements
Why are there different brands for the "same" GPU
If you've done any looking at a GPU for VR, you've probably noticed that multiple brands sell the "same" model of GPU. For example, a quick search on Amazon for "RX 590" shows results from XFX, Sapphire, Gigabyte, MSI, and more. What does this mean?
Well, AMD and NVidia are the two most popular GPU chip creators. The GPU chip by itself cannot be plugged into your computer and used. AMD and NVidia license and supply these GPU chips to other companies, who add a number of other components:
Memory
Power supply
Factory overclocking
Cooling fans
Ports for plugging in hardware
Warranty and support
In general, the GPU chip will perform the same on any overall graphics card it is placed on. The amount of memory provided by the card and the warranty are the only other two factors to consider.
If you want to understand common GPU terms better, we've explained some of them below!
GPU Common Terms
Below are some common specs listed when you are searching for graphics cards. These are important factors to finding a card that will be able to run what you need it to.
Memory
The memory is responsible for storing all the graphical information. This information is shown on the output screen. Most contemporary graphics cards come with memory ranging between 512 MB and 11 GB. The most common type of memory for such cards is DDR3 and GDDR5.
When it comes to playing games, you certainly should check the memory of your card. Better GPU for VR come with higher memory. This helps the card perform at an optimum level.
Clock Rate
Measured in MegaHertz, the GPU operating frequency measures millions of cycles per second. The higher clock rate you have, the higher the number of pixels that can be processed by the graphics processor every second.
GPU units are designed to operate at varying frequencies. This helps in enhancing performance and making sure your GPU doesn't overheat. So it's important that your graphics card has a high clock rate, but can also adjust it on the fly as needed.
Fill Rate
Fill rate is the ability of a graphics processor to draw pixels. They can be one of two types: pixel fill rate and texel rate. The pixel fill rate depends on the operating frequency of the raster operations pipeline. It enhances the speed of drawing pixels on an output screen.
The texture fetch rate is a characteristic of the texel rate. It is affected by the number of texture units and operating frequency. If the pixel fill rate of a card is higher, it means that the graphics card draws pixels faster. If the texel rate is higher, it means that the graphics card fetches textures faster. In the modern gaming scenario, both factors are equally important.
Pixel Processor
A pixel processor is a component on the graphics chip devoted exclusively to pixel shader programs. These processing units only do calculations regarding pixels. Because pixels represent color values, pixel shaders are used for all sorts of impressive graphical effects.
Cooling
Graphics cards with higher specifications will run hotter over long periods of time. That's why its important that your graphics card has sufficient cooling in place. For most cards, two fans is good. However, you need to make sure that you have a PC case that supports the size of your GPU for VR.
There you have it! Which of the above GPUs is your favorite?
Comment down below and let us know which GPU for VR you have.