This is the ultimate guide to Microsoft Flight Simulator VR, including how to setup and play, tips, and information. Learn everything about Microsoft's newest Flight Simulator game which has launched to critical acclaim and is the most accurate flight sim today.
In this guide, we take a look at:
Why the new Flight Simulator game is so amazing
How to play Microsoft Flight Simulator in Virtual Reality
What headsets are supported by the game
6 other VR flight simulator alternatives to check out
If you have anything else to add, make sure you comment down at the bottom of this post to help other users out.
RELATED: Go and check out these 101 amazing VR tips every player should know.
What is Microsoft Flight Simulator 2020?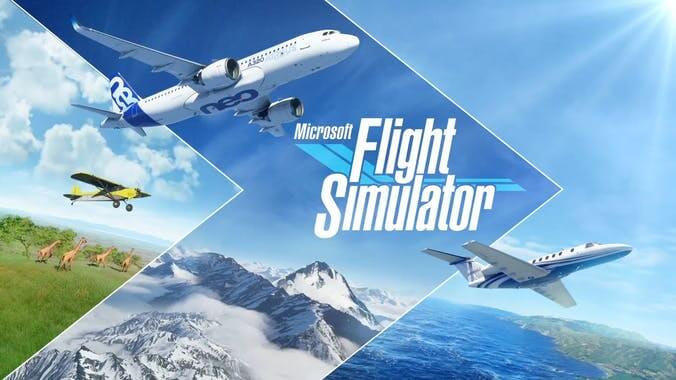 Flight Simulator 2020 is a brand new flight simulator game published by Xbox game Studios. It is the first flight sim game since Flight Simulator X back in 2006. The game has received a ton of critical acclaim because it simulates the entire earth using data and textures from Microsoft's Bing maps. Live representations of terrain, trees, grass, buildings, and water are generated real-time in the cloud by Microsoft Azure technology.
Azure is able to render clouds, weather, and other real-world effects in real time as you are playing. The game provides this from its 2 petabyte (PB) database in real-time as you are playing inside of the map. All of this makes the game the largest open-world concept ever created.
The game contains over 2 million cities and towns, 1.5 billion buildings, 2 trillion trees, and 37,000 real-world airports.
If you want to see how awesome Microsoft Flight Simulator 2020 is, check out some of the graphics and gameplay videos at the bottom of the guide.
Microsoft Flight Simulator VR Support
Initially, Microsoft did not announce any virtual reality support with the game. However, the VR community was very focal about the desire to play the flight simulator in full virtual reality. On July 30th, Microsoft announced that VR support WILL be coming to VR headsets and that the first device supported will be the new HP Reverb G2. The Reverb is a Windows VR headset and Flight Simulator will have tight integration with the hardware.
Microsoft Flight Simulator VR Beta
Microsoft has announced that there will be a closed beta for virtual reality owners who want to play Flight Simulator VR. The beta will be in two phases. The first phase will focus on Windows Mixed Reality Devices (WMR HMDs) such as the HP Reverb G2. The second phase will expand to include additional devices.
Requirements
In order to participate in the VR Closed Beta you must meet or complete the following:
You must own the sim
Have a VR headset (WMR HMDs Phase 1, Additional Headsets Phase 2)
Be a registered Insider
Submit your DxDiag
Agree to and adhere to the NDA
Meet the minimum specifications

OS: Windows 10 (November 2019 Update – 1909)
DirectX: DirectX 11
CPU: Intel i5-4460 or Ryzen 3 1200
GPU: Nvidia GTX 1080 or equivalent
VRAM: 8 GB
RAM: 16 GB
HDD: 150 GB
Bandwidth: 5 Mbps
In order to have access to the VR Closed Beta Sign Up Page, you need to either already be a MSFS Insider or sign up to be an Insider.
Once logged in, follow the link here to submit your DxDiag. You must re-submit your DxDiag if you have already uploaded it in the past in order to express your interest in this Beta. You do not have to be a previous Alpha/Beta tester to sign up. You are not automatically enrolled if you have been an Alpha/Beta tester in the past.
Will Flight Simulator 2020 Come to the Oculus Quest?
Flight Simulator 2020 support will NOT be available for the Oculus Quest on its own. The PC requirements for the game (listed below) far exceed the specifications located in the Oculus Quest VR headset. In addition, the game comes in at about 100 GB in size, which itself is larger than the base 64 GB hard drive located in the Quest.
However, you should be able to play Microsoft Flight Simulator 2020 on the Oculus Quest with the help of Oculus Link. Oculus Link allows you to use your gaming PC to play PCVR games via a wired connection, turning the Quest into a display.
Once VR support for the game is added for the Oculus Rift S, it should work for the Quest as well.
Microsoft Flight Simulator VR Release Date
Following the initial announcement and the closed beta, the official release date of Microsoft Flight Simulator VR is December 23rd. The announcement was made alongside a snapshot of a roadmap that Microsoft released for the game.
Even better, the game will be available for all VR headsets on December 23rd. Non-Reverb G2 owners do not have to wait any extra time in order to play the game in VR.
As soon as a buy link becomes available, we will place it here.
You can check out the full roadmap released for the game below.
Recommended Requirements
The following computer specifications are recommended to run and install Microsoft Flight Simulator 2020:
CPU: Intel Core i5-8400 or AMD Ryzen 5 1500X or better
RAM: 16 GB
OS: Windows 10 64-bit
VIDEO CARD: Radeon RX 590 or GeForce GTX 970
PIXEL SHADER: 5.1
VERTEX SHADER: 5.1
FREE DISK SPACE: 150 GB
DEDICATED VIDEO RAM: 4096 MB
How to Play Microsoft Flight Simulator VR
Full VR-support is set to be enabled for Microsoft Flight Simulator 2020 soon. We will update this section with step-by-step instructions on how to get started as soon as a solution is available. We'll also show you how to optimize the graphics and performance of the game with your gaming PC, especially if you don't meet the requirements listed above.
If you plan on playing the game in VR, you should purchase it on Steam and not on the official Windows Store. The game can be found today on the Steam Store by clicking here.
In the meantime, one user on Youtube has proven that you can get Microsoft Flight Simulator 2020 working on the Oculus Quest by using Virtual Desktop and OpenTrack. The solution also uses a HOTAS flight stick and ShadowPC.
If we can snag the step-by-step instructions on making this work, we will update this guide!
Alternative VR Flight Simulators to Play
There are multiple VR flight simulator games available to play today on a VR headset such as the Oculus Rift S or HTC Vive. These games still provide realistic world simulation and flight controls to explore in virtual reality. Below, we show off our 6 favorite alternatives to Microsoft Flight Simulator. Download and check them out today.
FlyInside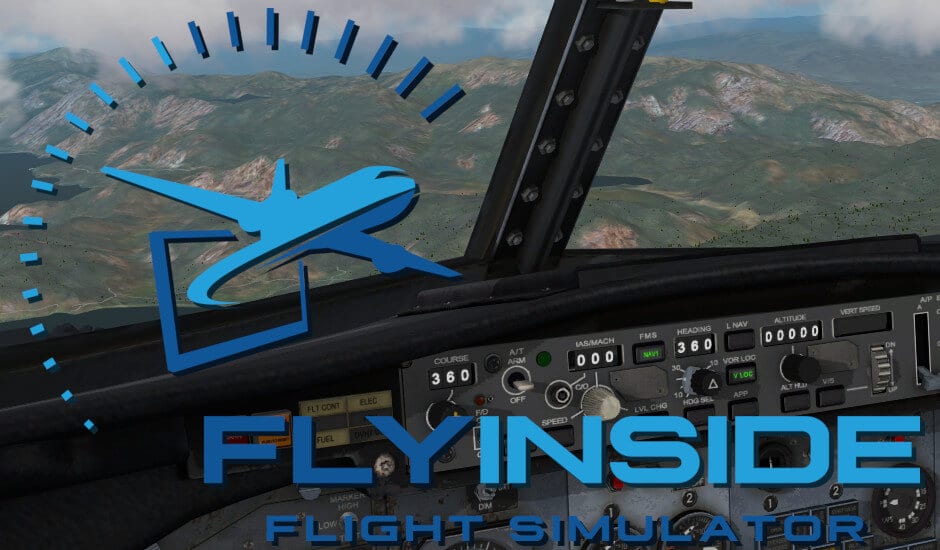 FlyInside is a VR flight simulator game that has been developed specifically for virtual reality. This is key, since most other available flight sims were originally PC games that have been adapted for VR play. FlyInside's controls feel more natural and better for virtual reality players.
The game features 10 different air craft: 4 twins, 3 jets, and 3 helicopters to play with. A unique map has been created with a variety of scenery and weather patterns to fly through. The entire controls work great on virtual reality and you have to use your hands to control your plane and navigate the skies. The SDK is open-source, which means that players can create their own modifications and improvements to the game over time.
X-Plane 11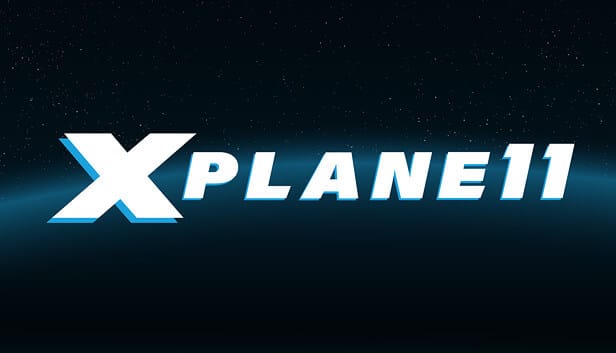 X-Plane 11 is a flight simulator VR game which focuses on real-life commercial aircraft. You can pilot one of 19 different airplanes, from small twin turbos up to giant Boeing 747s. The game features over 13,000 airports, many modeled after their real life counterparts.
X-Plane is awesome for modifications and addons. There is a Plane Editor which lets you design and edit aircraft in the game. You can adjust their look and how they fly and control in the sky. As well, there is a World Editor which lets you adjust scenery and the airports you are landing at. You can also customize air traffic and change the way that the game feels when you play it.
X-Plane 11 includes full virtual reality support and is a fan favorite for VR flight simulators.
Flight Simulator X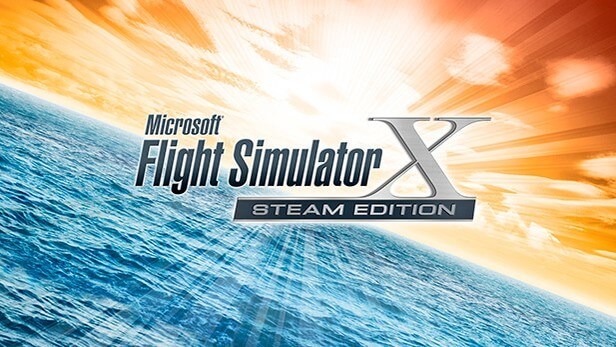 Flight Simulator X by Microsoft was released for PC back in 2006. The game contains 18 planes, 28 detailed cities, and over 24,000 airports.
The player can fly anything from a small glider or a light experimental aircraft to jumbo jets. The game features an immersive air traffic control system and dynamic real-world condition weather. The geography matches the part of the world that the player is flying in. Jetways and ground equipment are also included in the game.
An addon by the same developers as FlyInside was created to allow Flight Simulator X to be played in full virtual reality. Since the original game was not developed for VR, this can be a little bit clunky for controls. However, Flight Simulator X is a much more polished game than FlyInside, so players can decide which one they prefer.
Prepar3D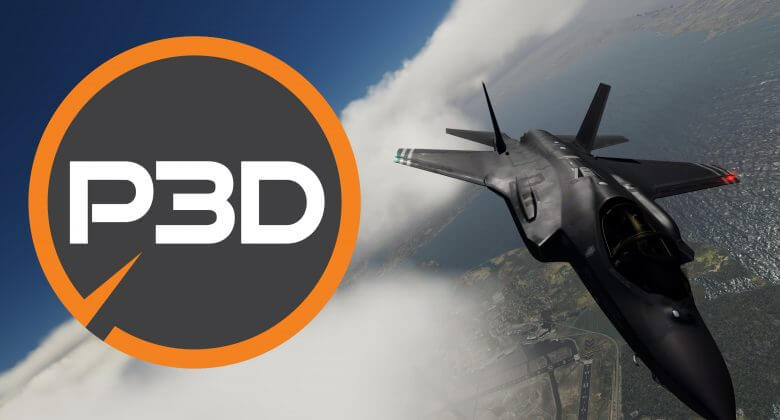 Prepar3D is a flight simulator VR game that pilots, schools, and military rely on for learning how to fly planes accurately. Lockheed Martin has helped to develop the simulation platform and create different aviation, maritime, and ground scenarios to practice on. The game promises realistic environments.
The game features 40 highly detailed cities and over 25,000 airports. There is realistic scenery, landscape, city, and weather data included in the game for maximum accuracy.
FlyInside's developers have released their own modification for the game which lets you play Prepar3D in full virtual reality using any headset. Prepar3D has also come out with its own version of the game in virtual reality, so you can play with both and decide which one works better.
Digital Combat Simulator (DCS) World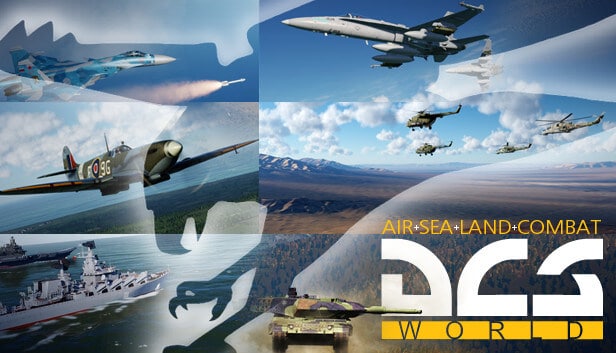 DCS World is is completely free to download and play. It features a large set of downloadable content for the game such as additional maps and airplanes if you want to explore further. DCS World supports both the Oculus Rift S and the HTC Vive.
The game features a nice tutorial to get you used to all of the different cockpit controls and maneuvers. It is really user friendly and a great first time flight simulator VR game to try out. The resolution isn't as good as some of the other commercial Microsoft Flight Simulator alternatives in this guide, but it does okay.
The original release date of DCS was back in 2008, but it is still supported today. The team promises a big graphics upgrade in the future.
Aerofly FS2
Aerofly FS2 is another flight simulator VR game worth checking out. It has over 20 aircraft to fly and an interactive flight school feature to learn how things work and get comfortable with the controls. Aerofly comes with full virtual reality support using any wired headset. A lot of the biggest US cities have been modelled in 3D for the game.
Aerofly FS2 promises accurate flight dynamics including wing-flex, gear compression, and aerodynamic force. There is accurate stall and spin simulation to try out. On the downside, some of the landscape and textures feel flat. Plus, there is no dynamic weather system in the game.
FS2 was released at the end of 2017 as a sequal to the original Aerofly.
Comment down at the bottom of this guide with your favorite VR flight simulation game to play in the meantime until Microsoft Flight Simulator VR is ready.
Microsoft Flight Simulator 2020 Gameplay Pictures & Vidoes
Check out some of the screenshots and videos from the game below and see how awesome everything looks in real-time. When Microsoft Flight Simulator VR is ready, it will look stunning in your VR headset.
Here are some gameplay videos of the game to check out. You can see just how diverse the landscape and weather are in this game as they are rendered in real-time.
Do you have any other questions about how Microsoft Flight Simulator VR support will work? Comment below and we will get an answer for you! Bookmark our web page or sign up for our mailing list and we'll let you know as soon as VR support for the game is released.