If you want to play Fortnite in VR, the guide below will show you how. We have full step-by-step tutorials on how to play Fortnite on the Meta Quest or PC VR headsets. We'll also show you some virtual reality Fortnite alternatives that are even BETTER than the real game.
When Fortnite came out in July 2017, it was available on all platforms, from mobile phones to gaming consoles. Since the game is completely free to play, it has attracted a massive global audience.
So, let's learn how to play Fortnite in VR and other Fortnite alternatives in virtual reality.
What is Fortnite?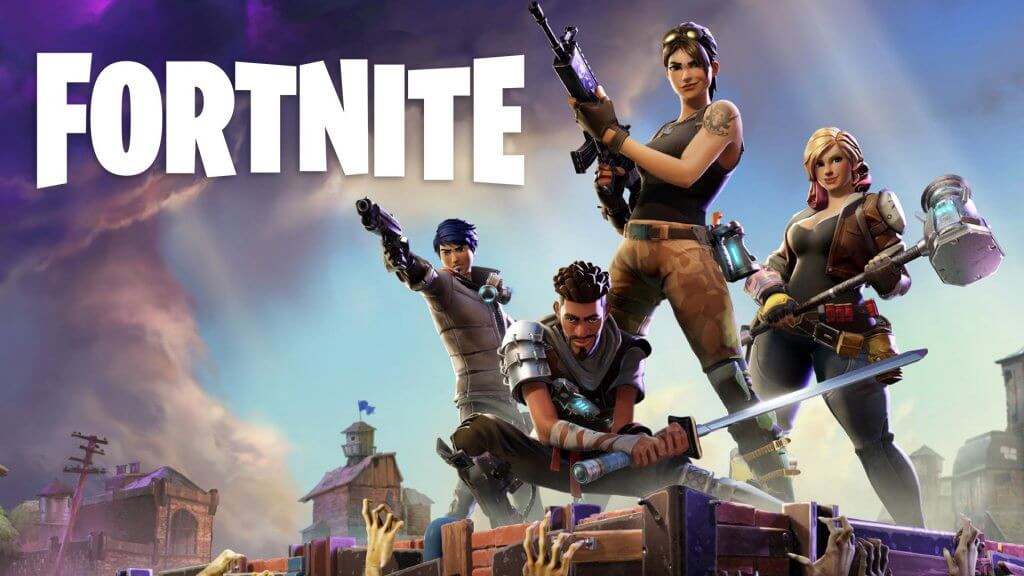 Fortnite is the world's most popular battle royale game, developed by Epic Games. In it, players drop into a map alongside 99 other players. You can play in teams of four or on your own.
After landing, picking up as many weapons and items as possible is a mad dash. You must eliminate other players with your weapons while scouring the map and hiding in buildings. As the game progresses, the available game map decreases towards the center of the map. Whoever is the last player standing wins the match.
Unlike traditional multiplayer shooter games, Fortnite only has a single map. However, the massive map is large enough to easily hold 99 real-life players. At the early points in the game, you're unlikely to encounter that many players.
As the game progresses, a ring slowly closes toward a central point on the map. This directs your movement and prevents you from staying in one spot too long. If you're caught outside the ring, your character will die.
VR games are built to deliver immersive experiences with very different interactions. Instead of a mouse and keyboard, you get to use your body to control your character. Does Fortnite, a controller game, work well in virtual reality where you use your body?
That's what we'll check out below!
Can You Play Fortnite in Virtual Reality?
Fortnite does not have any official native virtual reality support. Epic Games CEO Tim Sweeney, has said that virtual reality support for the game is not a priority.
Currently, there is no unofficial Fortnite VR mod support either. However, a new flat2VR initiative called Praydog, DOES have support for Fortnite. When Praydog is released, we will update this guide for more information.
In the meantime, you can preview Fortnite in VR with Praydog's mod in the video below.
What About Cinematic Play?
VR headsets do support Fortnite in virtual reality with cinematic mode. This will present the game on a big screen within the headset in 2D mode.
Below, I'll show you exactly how to play Fortnite in VR on the Meta Quest and PC VR headsets.
How to Play Fortnite in VR on the Meta Quest (Tutorial)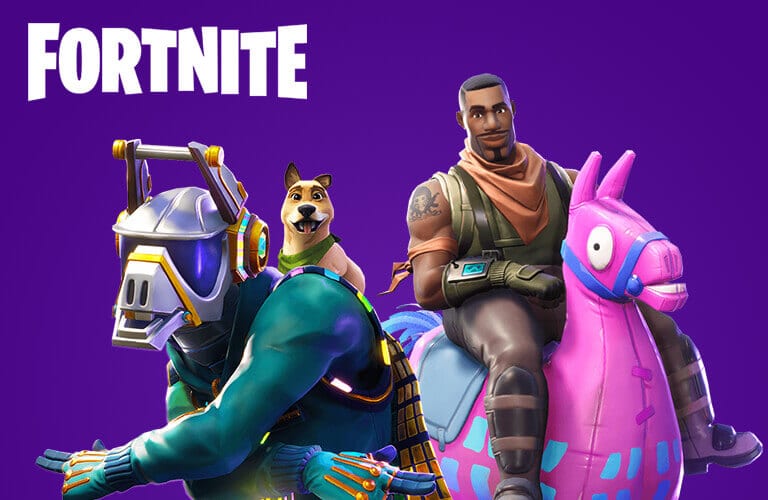 The best chance for playing Fortnite in VR is on the Meta Quest. The Quest is an Android-based VR headset that is completely standalone and doesn't require a tethered PC. Since Fortnite is available for Android devices, it should work on the Oculus Quest.
Requirements
Fortnite runs decently very well on the Quest with a Bluetooth controller. You see and play Fortnite on a large 2D screen in the TV section of Oculus Home. Here is what you need to get it working:
You must link your Fortnite account to your Facebook account.
A Bluetooth controller
The Fortnite Android installer
How to Install Fortnite on the Meta Quest
Here is how to run the game on the Quest:
Download the Fortnite installer APK here to your computer.
Sideload the Fortnite installer on your Quest using SideQuest or adbLink (these links will open in a new tab so that you can come back here after)
Put on your Oculus Quest and launch the installer from the Oculus TV area. Fortnite will download, install, and verify itself, which will take a while.
You'll need to log in to your account via Facebook, so make sure that's synced up. The virtual keyboard input does not work to sign in to your account any other way.
You can then run Fortnite on your PC and see it in your headset.
Fortnite will not let you play on the Meta Quest in developer mode, so that has to be disabled. To toggle this, launch the Oculus app on your phone and then go to Settings > Select Your Headset > More Settings and toggle Developer Mode off.
How to Play Fortnite in VR on PCVR Headsets (Tutorial)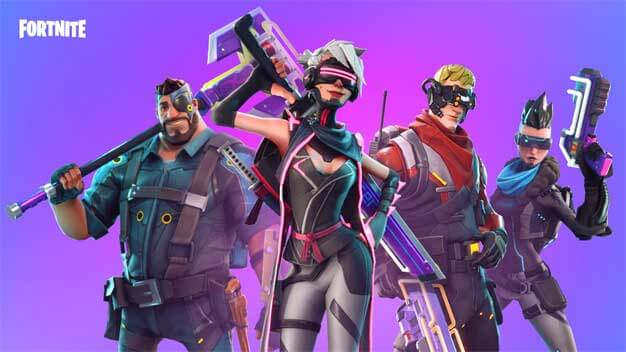 Fortnite is not natively supported in virtual reality on PCVR headsets. However, virtual desktop applications work well between Windows PCs and VR headsets.
Here is how you play Fortnite in VR using Virtual Desktop and any virtual reality headset.
Install Fortnite on your Windows gaming PC from the official Fortnite website here.
Download and install the Virtual Desktop PC version for either Steam or Oculus.
Launch the Virtual Desktop application on your VR platform and put it on your headset.
In Virtual Desktop VR, launch Fortnite on your gaming PC.
In your VR headset, a virtual desktop will display Fortnite on a large 2D screen.
Ensure your Bluetooth controller is mapped to your PC's virtual desktop application.
While the two methods above work for playing Fortnite in VR, they aren't ideal. Below, we'll look at some disadvantages of playing Fortnite directly in 3D.
After that, we'll show you some Fortnite alternatives developed for virtual reality! These games take advantage of full 360-degree 3D immersion on your VR headsets.
Fortnite VR Disadvantages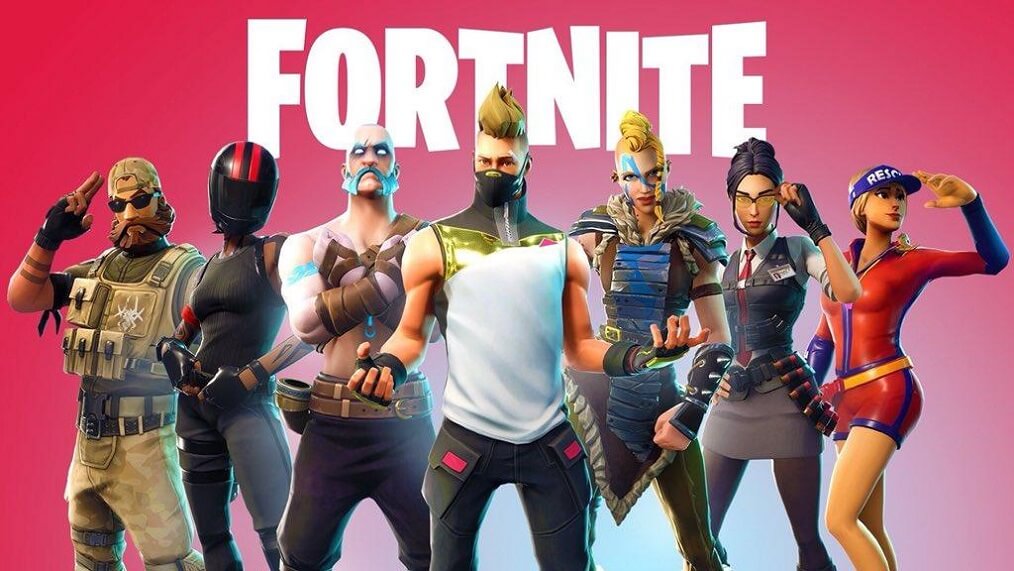 Below are some disadvantages of playing Fortnite in virtual reality:
Fortnite Isn't Developed for VR
Fortnite was not originally developed for VR. When you play the game on a VR headset, you won't get 360-degree full VR immersion. At best, what you will get will look like you put a giant TV screen on your head.
Bluetooth Controller Required
If you are playing Fortnite in VR on Oculus Quest, you need a Bluetooth controller to get it working. You will miss the fun of VR controls like touching, grabbing, and gestures.
You Have a Disadvantage in VR
Since you are playing Fortnite against all other computer and console players, you will be the only person in VR. This arrangement will not be too much fun, especially when you are playing with friends.
Buffer and Lag
If you don't have a perfect setup, Fortnite will buffer and lag on virtual desktop. This is due to wireless latency from your PC to your headset. Since Fortnite is a live online game, low latency is extremely important for playing.
Fortnite VR Alternatives
Unlike Fortnite, other battle royale games are developed and made specifically for VR. These games offer a similar online multiplayer experience to Fortnite.
Even better, you can use your VR controllers, move your body, and play with others in full virtual reality. The only drawback is that no game on earth is as popular as Fortnite, so fewer players play the alternatives below.
Check out these Fortnite VR alternatives today.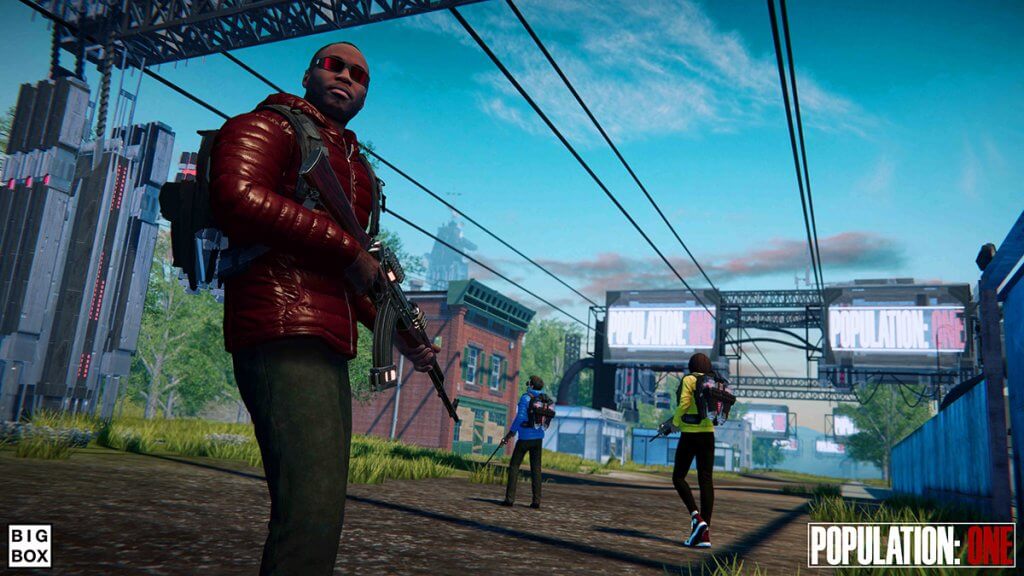 Population: One is a virtual reality battle royale game that allows players to climb, fly, and build. Players who want Fortnite in VR have found this game for a while now. Population: One can be played in single-player against bots, or multiplayer in teams.
The game's goal is similar to Fortnite in that you have to eliminate the other teams' players using different weapons. The safe area continually shrinks as the game goes on until there's a winner. Population: One has a similar building mechanic to Fortnite too. You can erect walls anywhere, then climb, run across, or hide behind for cover.
Each match begins with you hopping into an "escape pod", which transports you over the battlefield. Then you are airdropped into the safe zone, allowing you to begin foraging for weapons and ammo.
The game is available for the Meta Quest, HTC Vive, Valve Index, Oculus Rift S, or Windows Mixed Reality.
Buy Population: ONE: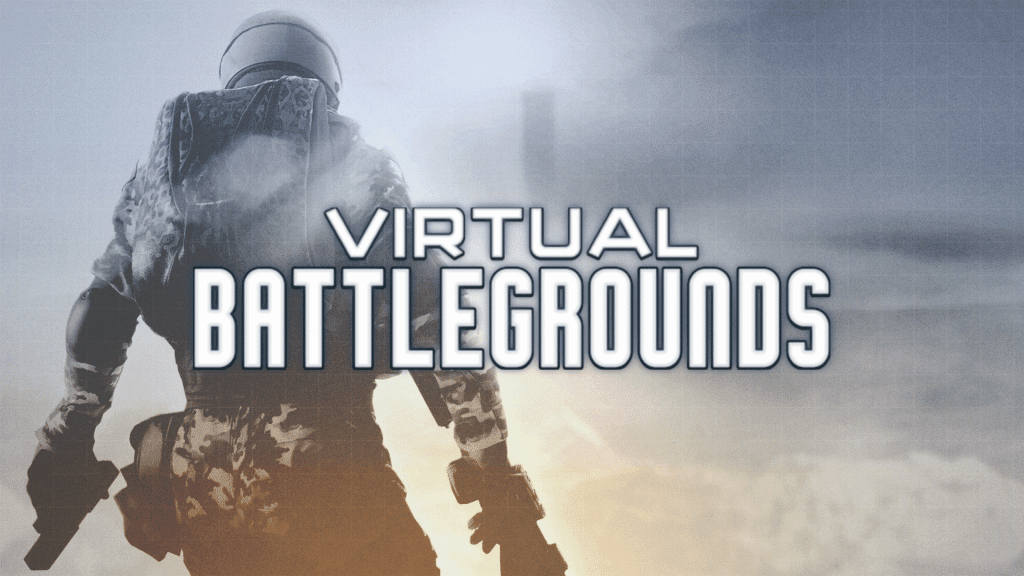 VR Battlegrounds is another exciting Fortnite alternative in VR to consider. This game offers a military simulator-style experience set on an explorable island. In VR Battlegrounds, there are tons of different actions to perform:
slide into cover
zip line across the map
blind fire around corners
dual wield weapons
engage in melee combat
climb anything
At launch, Virtual Battlegrounds supports two battle royale game modes: squad and solo. Players can vote on which game mode they'd like to play via a large touchscreen monitor at the center of the lobby. Players can also vote on several other decisions, such as whether to wait for more players before launching the game.
VR Battleground is compatible with SteamVR headsets: Oculus Rift, HTC Vive, Valve Index, and Windows Mixed Reality. Plus, you can check out this Fortnite VR alternative on the Oculus Quest with the Link cable.
Buy Virtual Battlegrounds on Steam.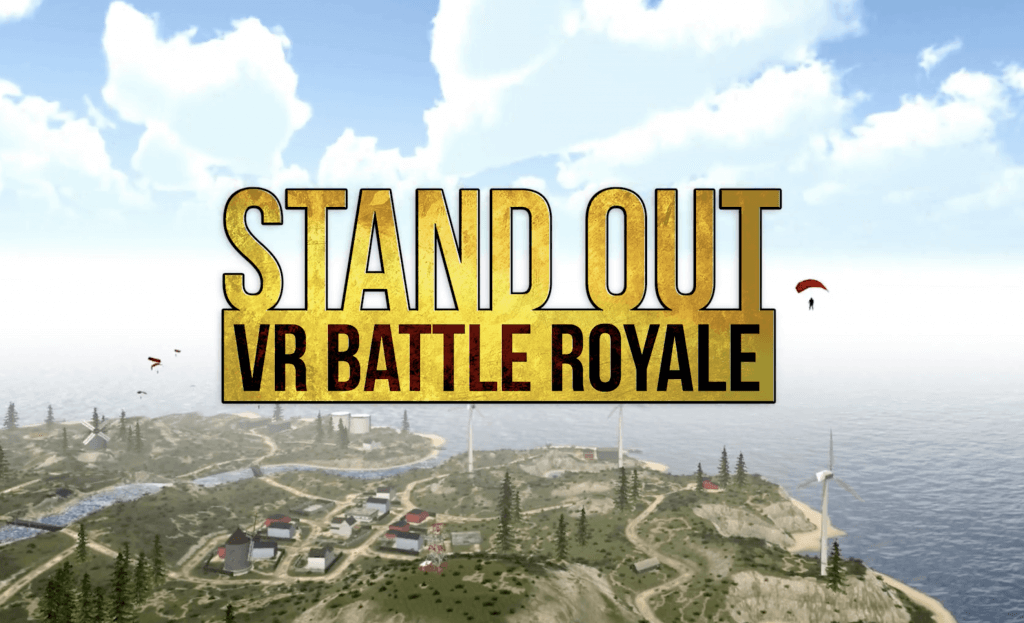 Stand Out: VR Battle Royale is an Early Access VR shooter on Steam. It's gained a lot of popularity over the last few months. The concept is simple: offer a bare-bones battle royale experience with 20-30 players on an ever-shrinking map. The experience feels a lot similar to PUBG or Fortnite but in VR. Even though it's unpolished, it's so far a blast to play.
Mechanically, it's similar to many other modern-themed VR shooters like Onward and Pavlov. You have to manipulate your gun and reload magazines manually physically. However, the gameplay is nice and fast with all the typical battle royale features.
Recent features added to VR Battle Royale include full building (like Fortnite) and driveable vehicles. Even though the title is Early Access, it's still worth checking out.
Stand Out: Battle Royale supports the HTC Vive and Oculus Rift S.
Click here to buy Stand Out: Battle Royale on Steam.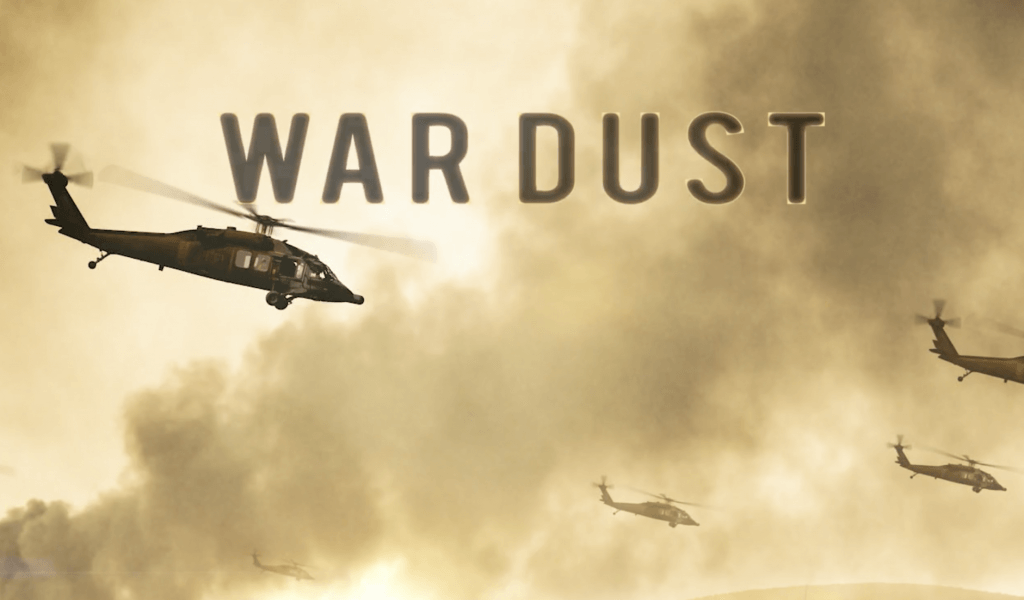 War Dust is a VR team-based shooter that puts players into 32 vs 32 battles. It's similar to an over-size Call of Duty in virtual reality. It's like an intense action film filled with gunfights and explosions! Play a part in a realistic battle, where you and your teammates must use teamwork, maneuvering, and coordination to win.
In War Dust, multiple battlefields full of terrain and structures dictate the tactics you must use. Drive a wide array of vehicles into combat, all in full VR.
The game relies heavily on teamwork. Strategically communicate and interact with your teammates in order to crush your opponents and win. If you're a fan of VR games and team shooters, War Dust is the perfect Fortnite alternative you've been waiting for.
War Dust supports Oculus Rift, HTC Vive, Valve Index, and Windows Mixed Reality.
Click here to buy War Dust on Steam.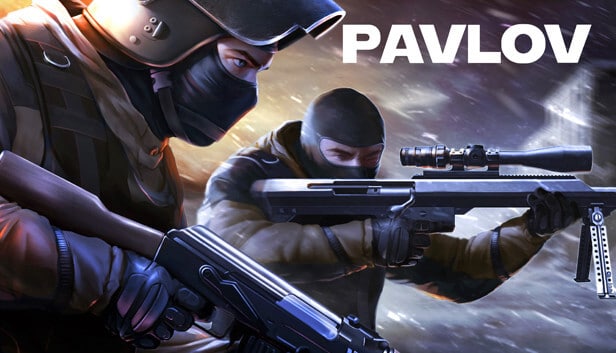 Pavlov VR is yet another great Fortnite alternative. This VR game is very easy to pick up and play and is one of the more enjoyable multiplayer FPS games for VR. There are multiple guns, knives, grenades, and body armor that you can equip and find in each game. It plays like an extremely realistic military shooter.
Pavlov VR uses trackpad locomotion, so you must have a pretty good VR stomach. You can hold a rifle with one hand, but your aim will be terrible. Hold it with two hands, and it will work a lot better. Move your controllers up and down in unison to line up your rifle and aim down the sights.
This game does have a learning curve to understand the controls. Once you are comfortable, this game really takes on a life of its own. Pavlov is a little different than Fortnite in that its not a battle royale game. However, it's a really good development full of many good features.
Plus, there is also a Meta Quest version called Pavlov Shack. This is in addition to the original version available on Steam for any VR headset.
Buy Pavlov Now:
Have you successfully been able to play Fortnite in VR?
Do you have a favorite virtual reality Fortnite alternative?
Comment down below and help other players out!