If you are looking to mirror your PC in your VR headset to play games or watch media, there is a good chance you've come across both Virtual Desktop and Bigscreen VR in your search. Our guide below takes a look at Virtual Desktop vs Bigscreen VR to determine which app is better for remote desktop and a ton of other things!
This is intended to be a fair comparison between these two popular virtual sharing applications for VR. If you think we've gotten anything wrong, make sure to comment at the bottom of this guide so that we can clarify things for everyone.
If you want to take a look at our individual setup guides for Virtual Desktop and Bigscreen VR, click below. The articles will open up in a new tab so that you can follow this one along!
Make sure to leave a comment down below if we've missed anything or you want to any something.
Virtual Desktop vs Bigscreen VR Quick Summary
| | | |
| --- | --- | --- |
| | Virtual Desktop | Bigscreen VR |
| Price | $15.99 | FREE |
| Virtual Environment | Straightforward | Elaborate |
| Playing SteamVR Games on Oculus Quest | Yes | No |
| Controller Support | Yes | Yes |
| Socializing With Friends | No | Yes |
| Viewing 360-degree Content | Yes | Yes |
| Latency / Performance / Stability | See below | See below |
Below we go into detail for each of the these categories. If you would like to download or check out the official website for each, use the links below (they'll open in a new window so that you can come back to our Virtual Desktop vs Bigscreen VR comparison.
Virtual Desktop vs Bigscreen VR
Price
Bigscreen VR is completely free to try, which is a big draw if you don't quite know what you are looking for in a remote desktop VR app. On the other hand, Virtual Desktop costs $19.99 USD to purchase from the Oculus store.
After you purchase Virtual Desktop, you will get unlimited access to all features forever.
A big part of Bigscreen VR is its social aspect. You can watch movies and events with other users around the world. Some of these events have an admission fee in order to view. This type of freemium model is how Bigscreen VR makes its revenue.
Virtual Environments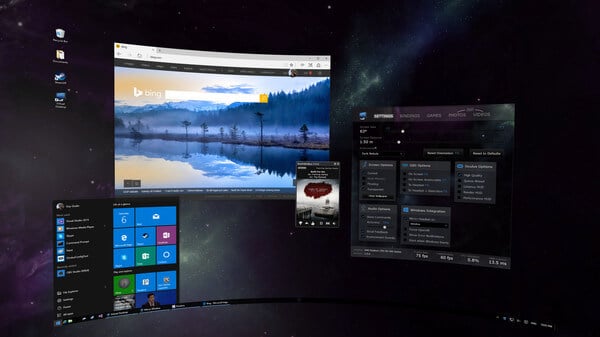 Virtual Desktop is a more straightforward application. Once you are setup, you its main purpose is to display your PC monitor in front of you. And with low latency and high performance, Virtual Desktop does this well. There are different backgrounds that you can set in Virtual Desktop to adjust your 360 environment.
Virtual Desktop has added a few different environments to explore recently. The "Modern Apartment" is clean and slick.
Bigscreen VR also displays your PC remotely for you, but it's much more than that. When you connection to Bigscreen's server, you can also sit in your virtual room and invite and play side by side with friends. You can invite spectators in to chat and hang out in virtual reality. As well, Bigscreen VR has a selection of on-demand movies and television and special events that you can sign up to view.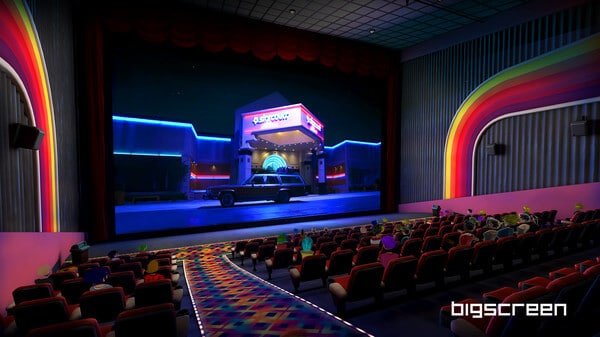 Playing PCVR Games

One of the biggest uses of Virtual Desktop on the Oculus Quest is playing PCVR games wirelessly from your computer to the Quest headset. A mod for Virtual Desktop in the SideQuest store allows you to play SteamVR games in full virtual reality on the Oculus Quest. This is a huge advantage for Virtual Desktop.
By comparison. Bigscreen VR does not render SteamVR games in full virtual reality. You can only play PC games in a flat cinema-style view on the Oculus Quest.
Controller Support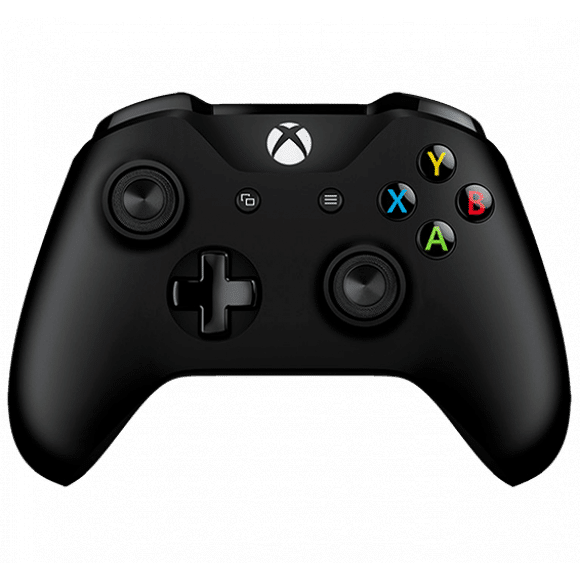 When looking at Virtual Desktop vs Bigscreen VR, full controller support is important. Not just your native VR controllers, but Bluetooth controllers if you prefer to play video games that way.
A few years ago, Bigscreen VR's controller support was superior for "just working". In 2020, there is not a lot of difference between the two pieces of software. You can connect an Xbox, Playstation, and pretty much any other controller to Virtual Desktop and Bigscreen VR. Map your buttons in each app and try out both.
The one caveat here is that Valve Index controllers do not have full support for either application. This is a limitation from Valve and is something that both applications promise they are working on in 2020.
Socializing With Friends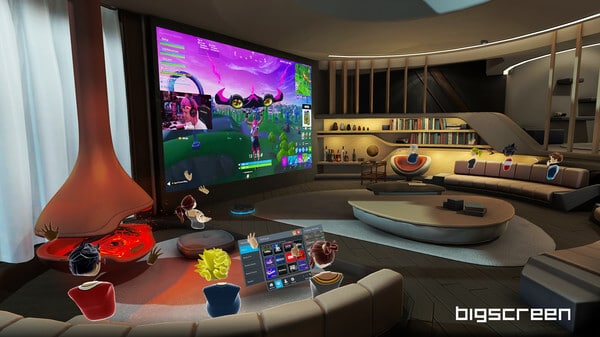 The social platform is the big advantage that Bigscreen VR has. You can invite your friends into your room and view the same media or watch each other play games live. A recent update to Bigscreen has now added support for 15 friends in a single room at one time.
Bigscreen also has worldwide viewing parties of movies and special events. You join at the designated time and watch content with friends and strangers around the world.
Virtual Desktop doesn't have any social features. It's designed to be a one-to-one connection between you and your computer. You can't connect with your friends remotely and share screens if you aren't on the same network. However, a friend at your house can view your desktop in real-time while you wear a VR headset.
Viewing 360 degree content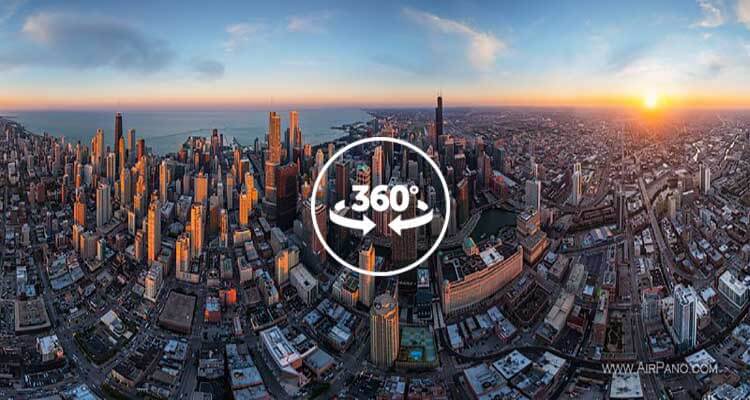 Virtual Desktop has had the ability to view your photos and videos in full 360 degrees for a long time. This has always been a big advantage of the platform over Bigscreen.
However, Bigscreen VR added support for this feature in June of 2020 as well. In addition, Bigscreen lets you queue up the content and view it at the same time with any friends who are in your room for you. This type of social integration is a neat feature in the platform.
For 360 degree content, Virtual Desktop vs Bigscreen VR is really close now. We give the edge to Virtual Desktop due to compatibility and the few years head start on the feature, but the social integration in Bigscreen is a really nice touch.
Voice Commands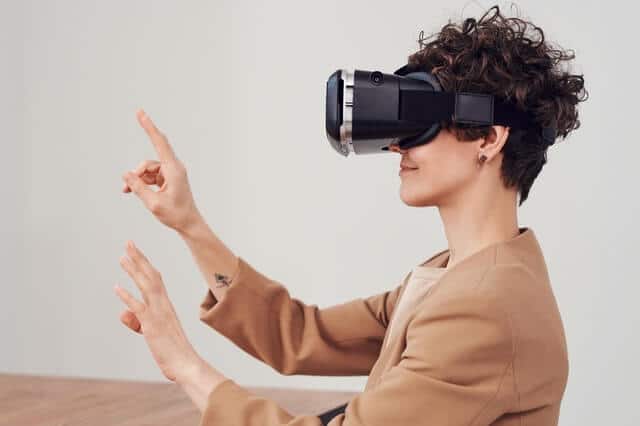 Virtual Desktop has the ability to enable voice commands in the audio settings of the app. When enabled, you can use your voice for basic commands and do not need to keep track of your keyboard and mouse. Some of the voice commands included are:
Switch to / Change Background to (background): = changes to the desired background.
Reset orientation = resets the orientation of the screen.
Show / Bring up (Settings, Bindings, Games, Photos, Videos) = brings up the desired tab.
Launch / Start / Run / Play (Game) = launches a game.
Return to desktop / Exit game = exits the launched game.
What time is it? = tells you the time.
Bigscreen VR does not currently support any voice commands.
Latency / Performance / Stability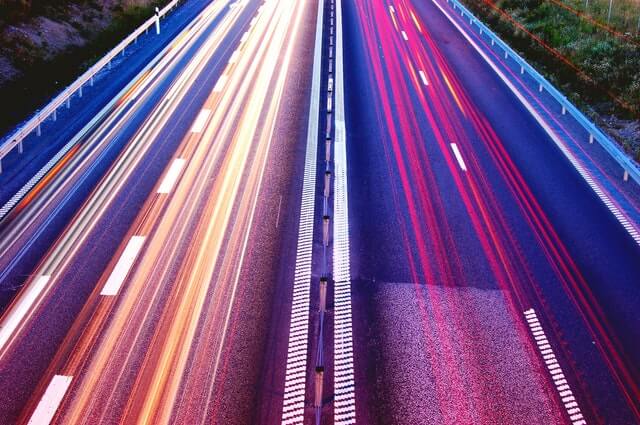 If you plan on playing games from SteamVR wirelessly on your Oculus Quest, then you want as little latency as possible. In this regard, comparing Virtual Desktop vs Bigscreen VR, we give the nod to Virtual Desktop.
One of the perks about being a straightforward interface with no social features and server-side functions is that the connection is as simple as possible. A lot of users have praised Virtual Desktop's ability to minimize latency over a wireless connection.
As well, Virtual Desktop has implemented synchronous spacewarp (SSW) that help to keep the framerate high while using Virtual Desktop. It allows you to play nearly any SteamVR using the software.
On the other hand, Bigscreen VR does a good job as a media platform. It's server-rich rooms and features do a good job to put you in a neat virtual environment. For watching media, it has really good performance. The update that added 15 player support in a single room has also added dedicated servers into the app. It helps to keep performance high.
If you are playing a fast-paced game such as Beat Saber, then you may find that it is unplayable. In this case, Virtual Desktop does a better job as keeping things stable.
Verdict
So which is better Virtual Desktop vs Bigscreen VR? The answer is.. it depends.
If you want the highest performance and lowest latency when playing PC games in VR, then Virtual Desktop is better for you.
If you want to chat with friends and watch on-demand movies, TV and live TV through the platform, then Bigscreen is for you. Bigscreen's remote gaming performs well enough for most casual users too.
Since Bigscreen VR is free to download and try out, it seems like the right starting point. If it doesn't meet your standards, then Virtual Desktop is well worth its price point.
Which do you think is the best virtual app, Virtual Desktop vs Bigscreen VR? Comment below and let us know!