We eat, live, and breathe virtual reality. We've looked at all VR hardware and have come up with our list of the best VR headsets in 2023!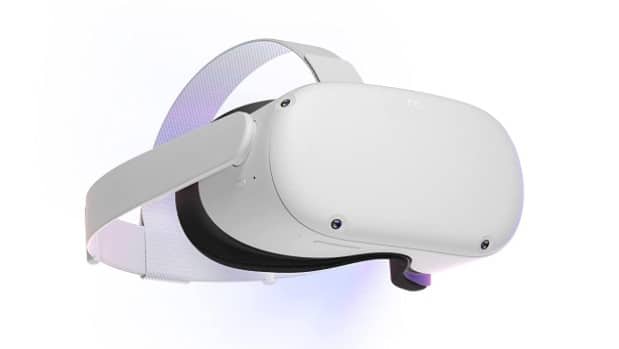 Cheap price
Largest game selection
Completely wireless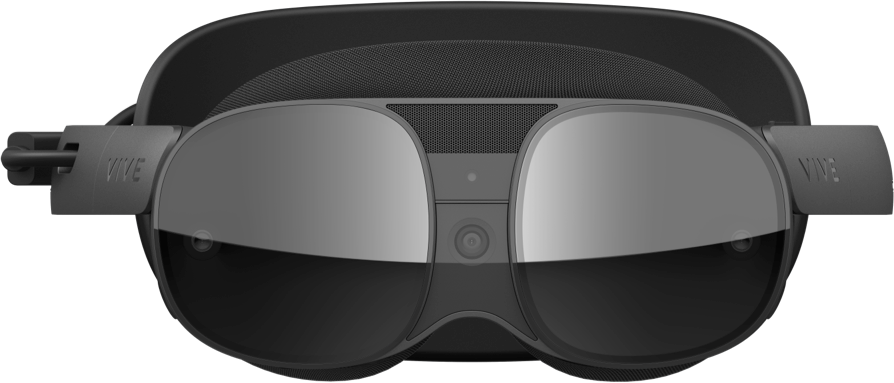 Wired or wireless gaming
Pancake display
Detachable battery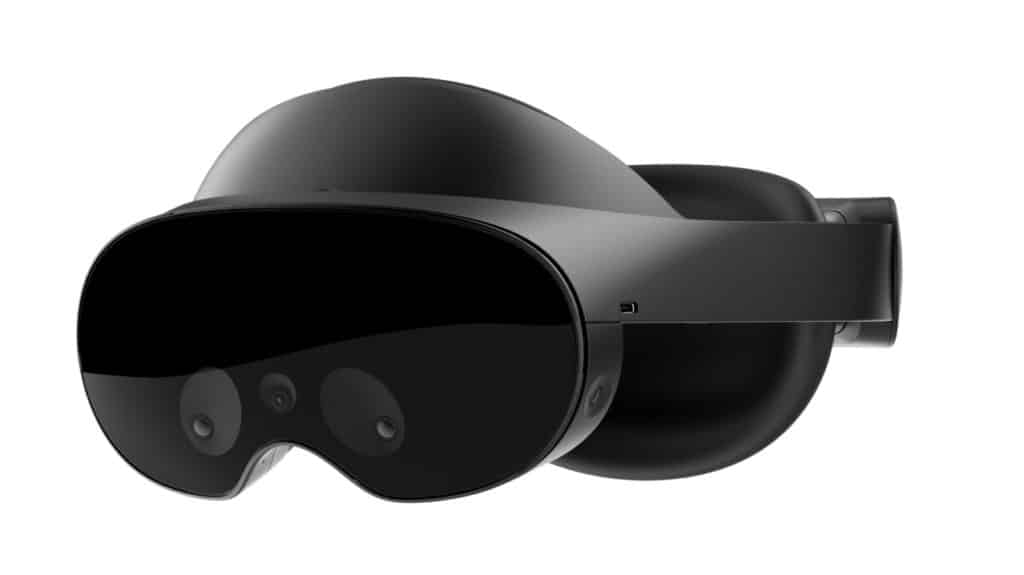 High quality controllers
Eye and face tracking
Best Mixed Reality features
For each VR headset in our list, we'll break down the best option for any customer:
Overall best virtual reality headset
Best VR headset for PC users
Best Steam VR headset
Best headset for those on a budget
Which headset has the best game collection?
Which headset has you covered for 2023, 2024, and beyond?
If we didn't answer your question, make sure to comment below and let us know.
RELATED: The top augmented reality smart glasses you can buy! (link will open in a new tab)
What are the Best VR Headsets in 2023?
VR Headsets in 2023: An Overview
In 2023, the outlook of virtual reality is as bright as ever.
The end of 2020 got really exciting with the new Oculus Quest 2 and HP Reverb G2. Both headsets made big improvements in their display, which had been a drawback for a long time before that with ghosting and sub-par display density being a problem.
2021 was a down year for most users. The HTC Vive Pro 2 is a solid PC VR headset with an extreme price tag. The HTC Vive Flow is an interesting look at the future, with pancake lenses that cut down the size and weight of the device substantially. However, the Vive Flow's application is a little more unclear.
In 2022, pancake lenses took over. The Meta Quest Pro is the top device to use them, which cuts down the size of the VR headset by 40% and makes it look like you are wearing bug eyes on your face rather than a full computer. At the end of the year, the HTC Vive XR Elite came out. It is an interesting Quest Pro rival with mixed reality focus and and introduction to the Android platform for HTC.
In 2023, Playstation VR2, Apple VR, Meta Quest 3, and other surprises will be coming out.
The VR statistics show exponential growth over the next 5 years. So with that in mind, what is the best VR headset to own in 2023 and beyond? Below, we've broken down our choice into a few different types of consumers:
People looking for the overall best headset
The best VR headset for PC
The best headset for Steam players
The best headset for cheap and budget-conscience buyers
The facts below break things down nice and simple to keep things easy for you!
Next, we go into detail about each headset.
Meta Quest 2 (Best VR Headset Overall)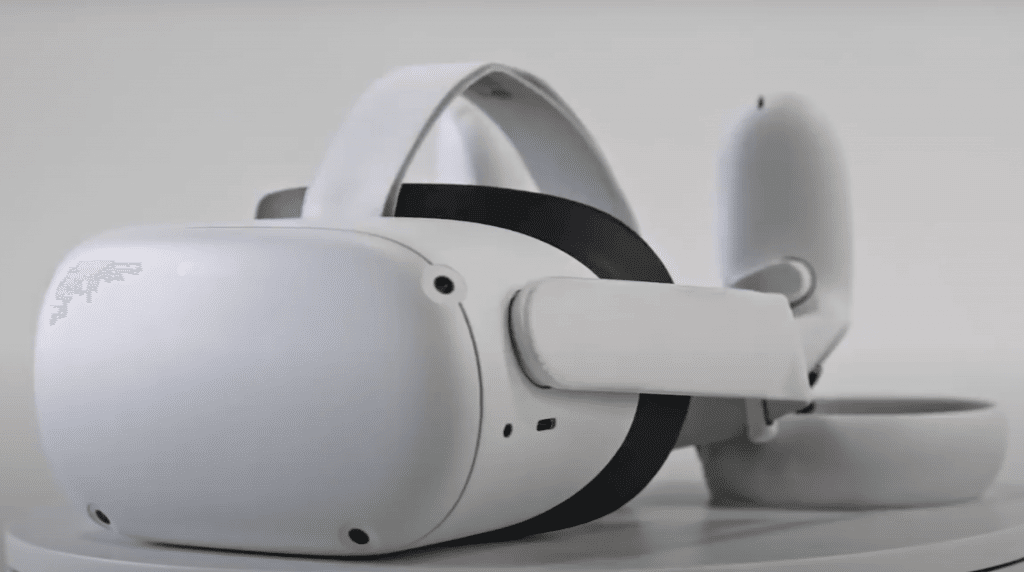 ---
My Review
The Meta Quest 2 is my recommended VR headset for most people, especially if you don't own a gaming PC. A more comfortable head strap is a worthy investment. The biggest drawback is Meta's strict user profile requirements, which should hopefully change soon.
---
Features We Like
This headset has its own app store and integrated hardware for completely wireless game play.
Has the highest number of compatible VR games to try.
The cheapest price for a high quality VR headset.
| | |
| --- | --- |
| Best For | New VR Players |
| Price | $299 |
Facebook has been taking over virtual reality for a few years. The Meta Quest 2 is still the best VR headset in 2023.
The reason for this breaks down into 4 simple reasons:
The games and app selection is unbeatable
The headset price is unbeatable, just $399 USD to get full virtual reality hardware.
The specifications of the headset appeal to the broadest audience.
The combination of wireless VR games and wired PCVR options give Meta Quest 2 the biggest game library.
Games and Apps
In 2022, Meta released some really high-profile releases:
Among Us VR
The Walking Dead: Saints and Sinners 2
In addition, they teased a full release of Grand Theft Auto: San Andreas in VR in 2023. With hundreds of new games released, all new development points to the Quest 2. 2023 has a high number of new releases for the Meta Quest 2 planned as well.
Being a standalone headset with a good Android-based app store gives Quest the biggest selection by far.
Price
At $399, the Quest 2's price is just too good to pass up on its own. It is over $200 cheaper than the next available virtual reality headset. And for anyone who has felt and worn the Quest 2 alongside any other headset, the quality is as good or better as anything out on the market too.
Oculus has also done a really good job as providing accessories for power users that improve the quality up to match other more expensive options:
Need better sound? Logitech has official in-ear and on-ear headphones created specifically for the Quest 2.
Want a more comfortable headset strap? Oculus sells an elite strap and third parties have created their own options too.
Want to play your PC VR games? Pick up the official Oculus Link cable and turn your Quest 2 into a traditional VR display.
When all is said and done, the Meta Quest 2 is the cheapest VR headset you can buy in 2023.
Specifications
Despite its killer price, the Quest 2 still packs some really nice power. Its display is a good contender for best in the industry. The resolution on the headset is 1832 x 1920 per eye. Overall, this is about 50% more pixels in the screen than the original Quest 1 and more than in the Oculus Rift S too.
The headset contains a maximum refresh rate of 90 Hz. This higher refresh rate removes any flicker in the video and is more comfortable for longer gameplay sessions.
Audio on the Quest 2 has been upgraded to new 3D positional audio. This allows for good audio recognition in busy environments and an accurate audio representation of all 360 degrees.
The new headset has improved Touch controller with better ergonomics and 4-times better battery life.
If you look at the Quest 2's specifications verses other headsets like the Oculus Rift S or the HP Reverb G2, you'll see that it meets or exceeds in all situations.
Wireless and PC VR Gaming
In addition to its killer price and specs, the Meta Quest 2 doubles as both a wireless Android VR headset and PC VR headset too. It has a new Qualcomm Snapdragon XR2 processor which packs way more power than its predecessor, a 64 GB harddrive, and 6 GB of RAM.
Oculus has built up an impressive collection of good Quest-exclusive VR games to check out. And if you install SideQuest VR, you can sideload over 500+ more games to try out.
With an Oculus Link cable or Virtual Desktop, you can let your gaming PC power the hardware the same as all other PC VR headsets. This lets you play the entire Steam VR or Oculus Rift game collection on the headset too.
Overall, these factors make the Meta Quest 2 the best VR headset right now. Its only big drawback is the Facebook ecosystem, which is forced into all new Quest 2 owners. Let's hope Facebook comes with a solution to detach Facebook and Oculus accounts in the future again.
Click here to buy the Quest 2 from the official store. Or use the link below to buy it off of Amazon worldwide. Your local Amazon store and currency will show up when you click the link!
HTC Vive XR Elite (Best PC VR Headset)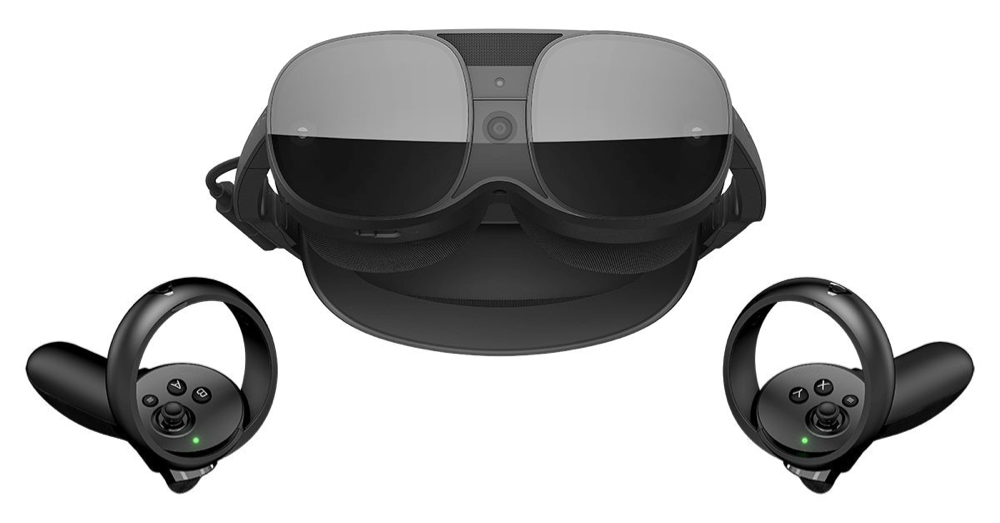 ---
My Review
The HTC Vive XR Elite is HTC's most interesting VR headset in years. It is packed with modern features like pancake lenses, full color passthrough, and Android VR support. The price point is similar to the Quest Pro, but with a better emphasis on premium VR gaming.
---
Features We Like
Extreme comfortable to wear
Removable battery cradle lets you wear the headset like a pair of glasses
Mixed reality features
Android VR support
| | |
| --- | --- |
| Best For | PC VR Gamers |
| Price | $1,099 |
The HTC Vive XR Elite is our pick for the best PC VR headset in 2023 because:
It is extremely comfortable to wear, including a removable battery pack that lets you wear the headset like a pair of glasses
The display is clear, with modern pancake lenses
It is future-proof for the latest in mixed reality technology
The headset can play any PC VR game on Steam VR or Viveport. Plus, it supports wired gaming and Wi-Fi 6 wireless streaming. HTC has struck the right balance between a high-end headset with powerful specs and good use cases for home and casual users.
Comfortable Design
The Vive XR Elite is exceptionally lightweight and comfortable on the head. With the battery cradle attached, the entire headset weighs 625g. You can also remove the battery cradle and wear the headset in glasses-only mode. This drops the headset's weight to 273g.
If you detach the battery, you'll need to plug into a charger or an Android phone to use the headset for longer than a few minutes. However, you can keep it charger in your pocket and make things really easy on your face.
Display
The HTC Vive XR Elite has two pancake lenses instead of a traditional LCD screen. Pancake lenses have a smaller form factor, which allows the headset to take up less space and weight overall.
The resolution for each pancake lenses is 1920×1920 per eye and 3840×1980 combined, providing clear and vibrant visuals for all apps. You will also get a wide 110-degree Field of View that will provide the best picture for your headset. This field of view is larger than any Meta headset and only slightly less than the Vive Pro 2.
Future-Proof
HTC has packed enough technology into the XR Elite to keep it relevant for the next few years.
To start, the XR Elite features full-color passthrough with a full 16-megapixel (MP) camera. This allows you to play mixed reality games and apps nicely. A depth sensor on the headset provides enhanced accuracy and immersion.
The headset features diopter dials on each lens to help you get a crisp image without needing to wear glasses.
The Elite features hand-tracking technology so you can play games without your controllers. HTC has promised eye and face tracking in the future through additional accessories for the device.
Finally, HTC has also embraced the Android ecosystem. The XR Elite has a full Snapdragon XR2 chip with 128 GB storage. Viveport, HTC's VR games platform, will expand support for Android VR games. This should give the XR Elite a lifespan longer than the base Vive or Vive Cosmos Elite.
Use the link below to buy your HTC Vive XR Elite headset today.
Meta Quest Pro (Best Productivity & Business VR Headset)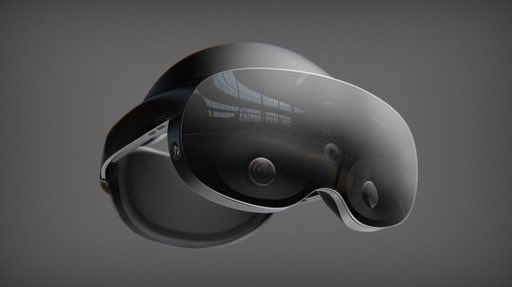 ---
My Review
The Meta Quest Pro is the best VR headset for businesses to use. It has facial and eye tracking to make virtual reality more personable. A lot of its apps cater to productivity and businesses who want to promote collaboration in a modern way. If you have a lot of spare cash laying around, the Quest Pro still works with the rest of Meta's gaming platform too.
---
Features We Like
High quality display with pancake lenses
Mixed reality features
The best VR controllers ever created
Eye and face tracking
| | |
| --- | --- |
| Best For | Businesses and Power Users |
| Price | $1,499 |
The Meta Quest Pro is made for power users and businesses who want to get more done in virtual reality. The headset is packed with a ton of nice features and our favorites are:
High quality controllers that offer the best tracking and extra features
A high-quality display featuring full color passthrough
Eye and face tracking that makes virtual reality more personal
High Quality Controllers
While the Quest Pro has mixed reviews, everyone universally loves the new Pro controllers included with the device. Each controller has 3 cameras on it and a Qualcomm Snapdragon 662 processor in it. This allows your controller to track its position and movement in space all on its own, without the use of the headset at all.
The processor in the controller allows for full 360-degree range of motion. You can also link the new Pro controllers up to a Meta Quest 2 and improve gameplay on that device too.
The controllers come with stylus tips which allow you to work and do design work in VR with more accuracy.
High Quality Display
The Meta Quest Pro has two pancake lenses instead of a traditional LCD screen. Pancake lenses have a smaller form factor, which allows the headset to take up less space and weight overall.
The resolution for each pancake lenses is 1800×1920 per eye and 3600×1980 combined, providing clear and vibrant visuals for all apps. You will also get a wide 106-degree Field of View that will provide the best picture for your headset.
The new display has 75% more contrast than on the Quest 2, which was still a great display.
Eye and Face Tracking
The Meta Quest Pro features inward facing cameras which track your face and mouth expressions. This is utilized in certain social apps, which can have your avatar mimic your facial expressions.
Some of the body parts tracked by the tracking are:
Smile
Eye-brows
Eye movement
Meta's goal is to make the Quest Pro the perfect headset for businesses. A lot of the apps on the device cater to remote working people who can log in to the metaverse and mingle with coworkers.
The Quest Pro has mixed results for straight gaming, but there is no denying that it is the best VR headset for businesses to jump into VR with.
Buy your Meta Quest Pro by clicking here or using the links below!
Sale
HP Reverb G2 (Best Budget Headset for PC)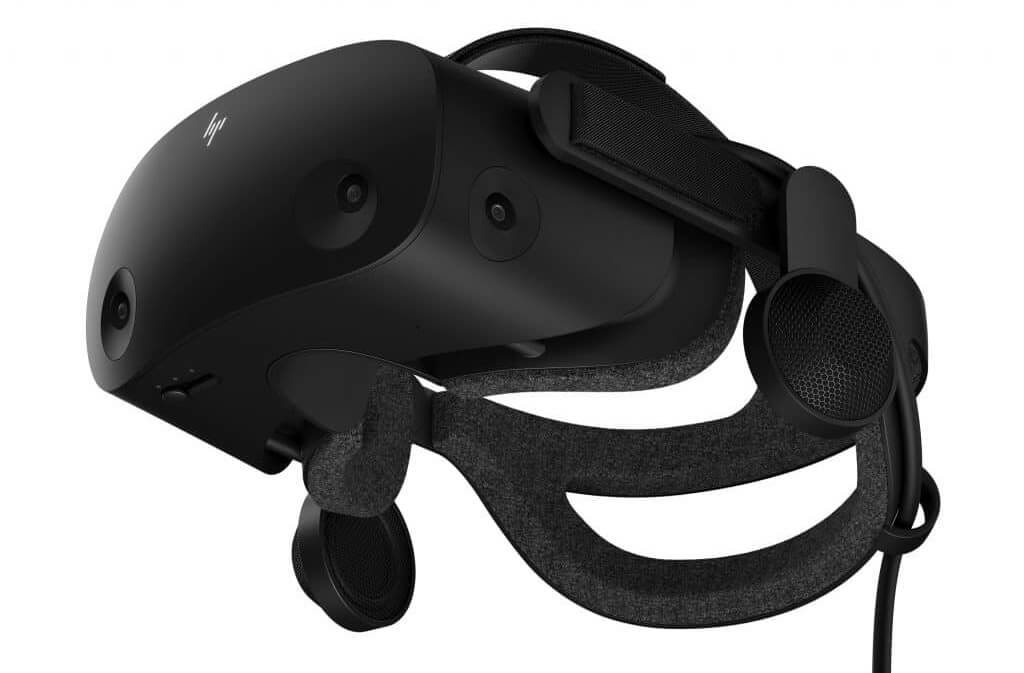 ---
My Review
The HP Reverb G2 is my favorite budget PC VR headset. It has full Steam VR, Windows, and Viveport support. The build quality and the price point are the right combination, unlike something more expensive like the HTV Vive Pro 2 or XR Elite.
---
Features We Like
Extremely comfortable to wear for long sessions.
Full PC VR support for all available app stores.
A solid PC VR headset with inside-out tracking.
| | |
| --- | --- |
| Best For | True Gamers |
| Price | $599 |
The HP Reverb G2 pushes the reset button on Windows Mixed Reality headsets and offers up the best VR headset for PC gaming in 2023.
We like the Reverb G2 over all other wired headsets for these reasons:
However, HP's new killer display is better than all other VR headsets.
Inside-out tracking is a key advantage over most other PC headsets.
The price has been decreased for 2023, making it an affordable PC VR option compared to others.
Display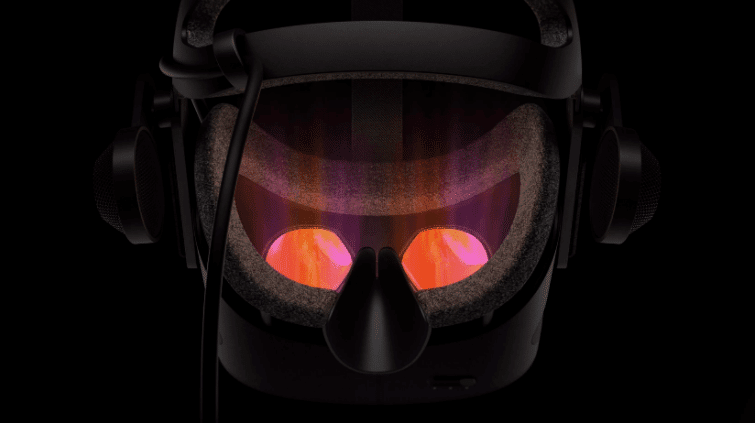 One of the biggest reasons to buy the HP Reverb G2 is its display, which is better quality than anything else on the market. The headset has 2160×2160 per eye resolution. The LCD panel was designed in conjunction with Valve to have higher brightness and contrast over the original G1 headset.
In addition, HP worked to reduce mura (cloudiness in the display), god-rays, and supply deeper black colors.
The G2 is the first PC headset released since the Oculus Rift S in early 2019. The two year advantage on the display is noticeable in the G2 and is a prime reason to select it as you rheadset.
Oculus started the trend of inside-out in VR headsets. Instead of tracking cameras placed outside your boundary pointing in, inside-out uses cameras in the VR headset to look at the world outside. These cameras, along with sensors in the headset, pick up your movement, speed, location, and controller data.
As you move around, the cameras take into account your before and after positions and render the image in your headset accordingly. Inside-out tracking cameras do a good job of tracking your nearby body and hand movements.
Except for the Rift S and G2, all other PC VR headsets use outside-in tracking. Not having to install external sensors is a big win for the Reverb G2. Early reviews suggest that the tracking is sufficient too, giving it a big advantage for those looking for a quality VR headset for PC.
Price
At $599, the Reverb G2 comes in at $200 more than the Meta Quest 2 and $100 more than the Rift S. Even still, it's a competitive price for the PC VR market. It's the same price or cheaper than options from Valve, HTC, and Pimax.
This makes the G2 good value when you consider how much better its technical specs are.
Why not consider the Rift S as the best VR headset for PC players? Well, Oculus signalled the end of support for the Rift S in 2021 following the successful launch of the Quest 2 which doubles as both a wireless and wired option. Unlike the Quest 2, the Reverb G2 has a better display, audio, and head strap. It also supports all VR games stores including Steam VR, Viveport, and the Windows Mixed Reality store.
The one thing we don't like about the G2 is its lack of exclusives. The Windows Mixed Reality store doesn't offer any added incentive the way that Oculus and HTC do. This might be hard to draw unique interest to the G2. Even Microsoft Flight Simulator, after originally pledging early support for the G2, is going to be released for all VR headsets at the same time.
Click here to buy the HP Reverb G2 directly from the HP store.
Valve Index (Best Steam VR Headset)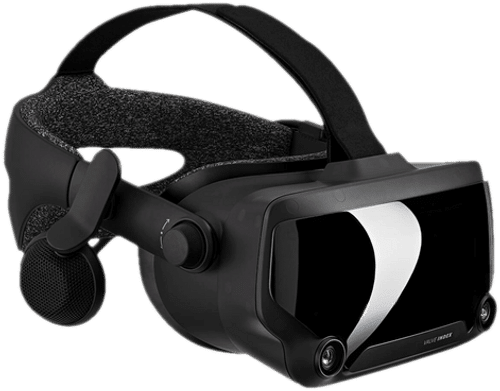 ---
My Review
The Valve Index is my favorite VR headset with completely Steam VR support. The hardware is a bit aged and better headset displays are available in the Meta Quest 2 and other headsets. The Valve Knuckles are our favorite VR controllers.
---
Features We Like
Maximum hardware compatibility with different controllers and tracking.
Works with SteamVR where the highest quality games are listed.
Fits comfortably on your head.
| | |
| --- | --- |
| Best For | Those with a big Steam library |
| Price | $999 |
The Valve Index is our pick for top Steam VR headset. Released in June 2019, the headset has suffered from manufacturer and shipping delays, but has gathered rave reviews from those who have had their hands on the device.
We like the Valve Index as the best Steam VR headset for these reasons:
Tight integration with the Steam VR platform, which is owned by Valve.
Futuristic knuckle controllers which track all ten fingers and thumbs at once.
Really good outside-in tracking.
Steam VR
Valve owns the Steam infrastructure if you didn't know, and the new Index headset is optimized for the platform. Since Steam offers the most number of games, this opens the widest door to good VR games. Other VR headsets that aren't the HTC Vive have struggled with Steam integration. The Oculus Rift requires a few extra steps to setup and some Windows Mixed Reality headsets have a lot of issues with the platform in general.
The Valve Index works great with Steam VR out of the box and you'll become familiar with the platform in a hurry.
Tight Steam VR integration is also a perk in pushing adoption of Valve's finger-tracking controller technology, which takes us to our next positive below.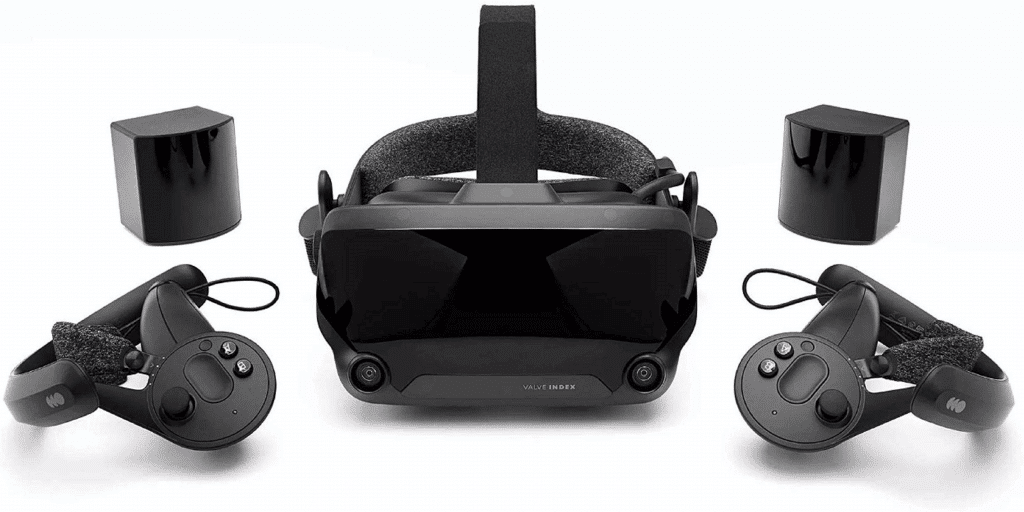 Knuckle Controllers
The knuckle controllers on the Valve Index are a big advantage over most other controllers. They are ergonomic and fit great in your hands. Capacitive touch technology can track all of your individual fingers and how hard you are holding each one on the controller.
Otherwise, the Valve Index controllers are similar to what Oculus and HP offers: an analog stick, two top buttons, and trigger buttons on the back. They support all traditional VR games and a select few offer full finger-tracking functionality.
Each controller uses 87 sensors to track hand position, finger position, motion, and pressure to determine user intent. This creates the most advanced controller tracking in VRR today.
Outside-in Tracking
Putting the argument of inside vs outside aside, the tracking on the Valve Index is really good. Valve 2.0 base stations are placed on the outside of your guardian boundary and look in to track your position and motion in VR.
2.0 base stations have improved range and a wider 150 degree field of view. They also track quicker than before so that there is less latency. If you have a commercial business or need 100% reliability, you can also add a third base station to your setup for undeniable 360 degree coverage.
Setting up the base stations is relatively easy if you follow our guide here.
Buy the Valve Index complete package below. Click here to buy the Valve Index directly from Valve.
No products found.
Meta Quest 2 (Best Cheap VR Headset)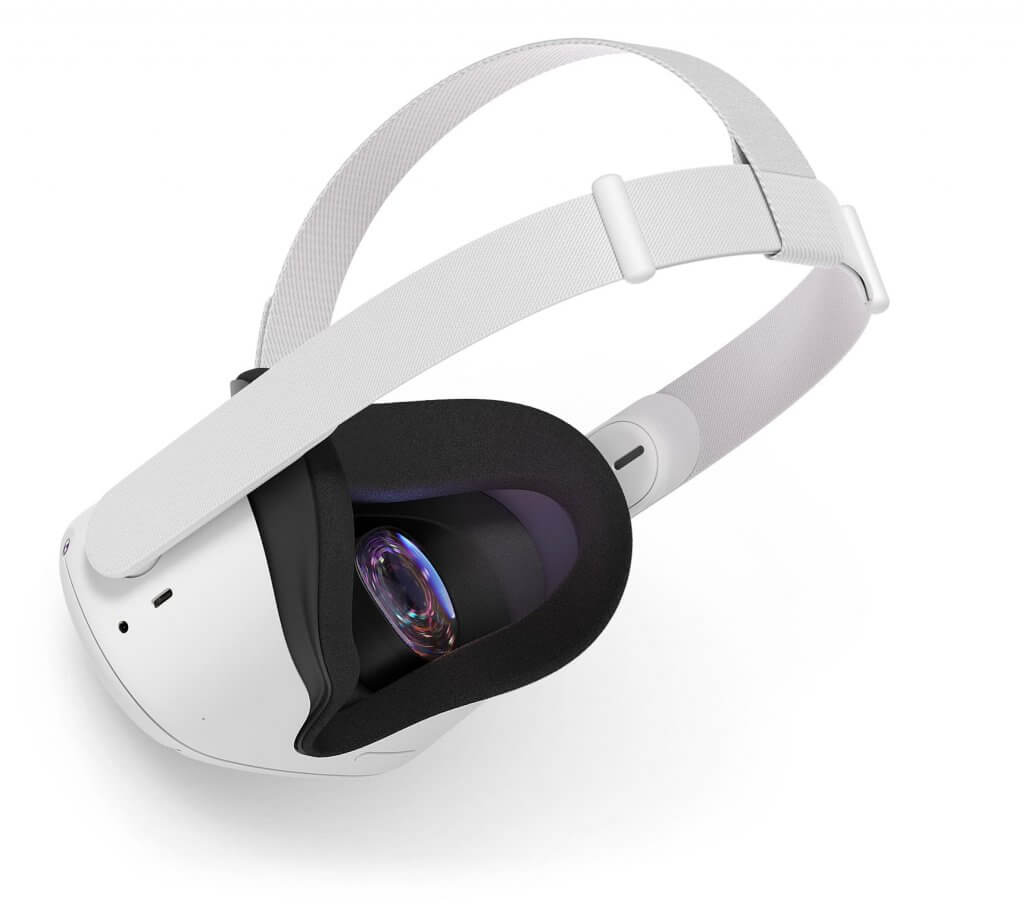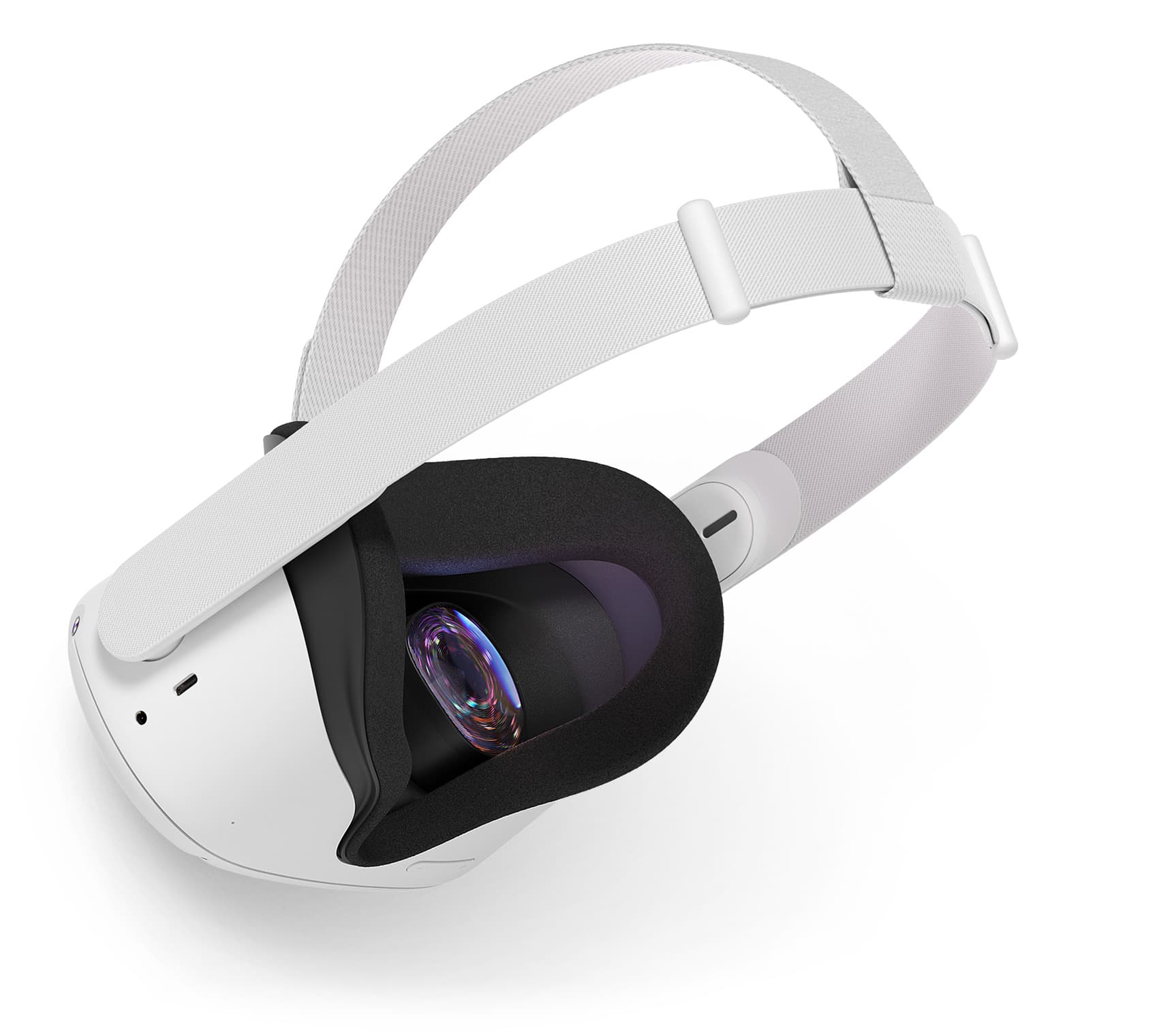 If you are looking for the best cheap VR headset, it's hard not to look at the Meta Quest 2 again. At $299, it is the cheapest quality option. A few outdated best-of lists point to some Android phone solutions which can double as a VR headset. In 2020, the support for these devices is phased out or non-existent.
6 Degrees of Freedom
The other feature missing in other cheap phone VR solutions if 6 degrees-of-freedom (DoF) tracking. 6Dof allows you to move in three-dimensional space: side to side, up and down, and around in a circle. This is a big reason why VR is so immersive and is something phone VR just can't do.
After you buy the VR headset, you also need to spend money on games to play. The Meta Quest 2 is a price winner here too, since SideQuest VR allows you to sideload over 500 games and most are completely free. We keep track of the best SideQuest VR games, a lot of which are better than any paid alternatives.
Once again, click here to buy the Meta Quest 2 from the official store. Or use the Amazon link below to buy yours worldwide.
Playstation VR2 (Best Console VR Headset)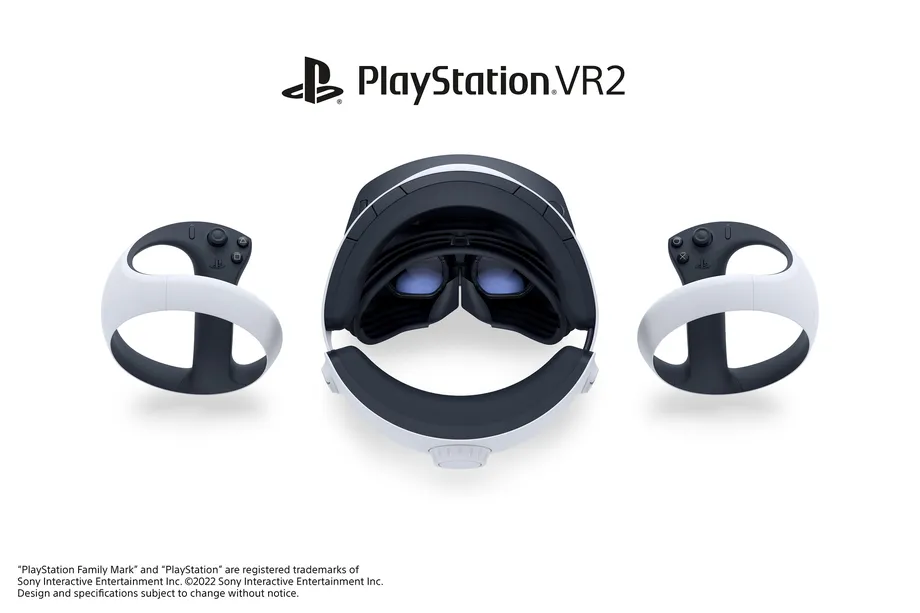 If you have a Playstation 5, then the best VR headset for you is the Playstation VR2. The same answer applies if you are looking for the best console headset. In fact, the Playstation VR2 is the only console VR headset.
Regardless, its still a fine solution for a few reasons:
The game selection on the Playstation VR2 is large and impressive.
It's cheaper than any PC VR option.
The Playstation 5 brings some exciting potential.
Game Selection
Most VR headsets share the same selection of games. Playstation VR2 is the clear exception here, with several Sony-exclusive VR games available to check out. Blood & Truth, Horizon Zero Dawn, Astro Bot, and other games can be found on the PS VR2 but nowhere else.
Sony wants to impress with their new hardware, so you can expect more exclusives and a bigger library of games in the future.
As a bonus, some PS5 games can be toggled between VR and non-VR mode, allowing casual virtual reality gamers to switch between both.
Price
Other than the Quest 2, the PlayStation VR2 is the only other virtual reality solution that does not require a gaming PC. The VR headset costs $549 (usually including a game), and attaches to any PS5.
There are often deals on PlayStation VR2, offering the package for a lower price and throwing in a bundle of games to sweeten the pot.
Most PSVR 2 players have already invested in the console, but this is another $400 or so if not. Overall, this is a good price to get into virtual reality.
Playstation 5
Playstation VR52 is a new and modern game console that can run the highest quality of games. Sony has been working on virtual reality support for over three years. This should mean some new and exciting games with good graphics and gameplay.
Plus, the PSVR 2 has some of the features that make the PS5 console unique, like haptic feedback.
Meta is the only other company in the VR space to focus on exclusive titles and groundbreaking game mechanics. I expect Sony to challenge them in this area and give VR fans something to look forward to.
Despite its unique game selection, we think the PS4 VR headset's drawback is its lack of Steam VR support. This would bring the possibility of thousands of new VR games to the Sony Playstation 5 console.
Buy the Playstation VR2 directly from Sony here.
HTC Vive Flow (Most Comfortable VR Headset)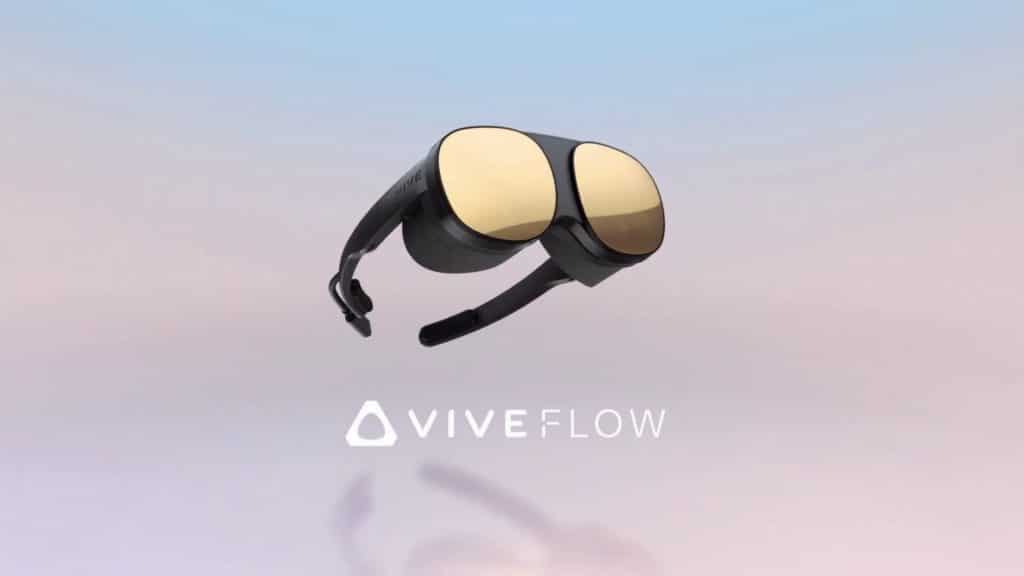 The HTC Vive Flow was the most interesting headset released in 2021. With pancake lenses and an advanced display, the Flow is the smoothest headset to wear so far. It doesn't have a full strap and fits similar to a pair of glasses on your face.
The Flow is also one of the most infuriating headset releases of the year, with a few peculiar choices:
The headset contains no controllers and syncs only to a compatible Android phone
Despite having an Android operating system, the game is not compatible with most VR games
The price of the Vive Flow starts at $499, $200 more than the well-established Quest 2.
An external power cable requires you to keep one tethered connection.
Still, if you are looking for a comfortable headset to watch media on, the HTC Vive Flow is for you.
Pancake Lenses and Display
The headset supports peerless graphics with a sharp 3.2K combined resolution of 2.1-inch LCDs, a 100-degree wide field of view, and a fluid 75Hz refresh rate.
It accomplishes all of this with the lightest and slimmest display in a VR headset so far. If the Vive Flow accomplishes anything at all, it will be to push forward its display as the new gold standard. We expect to see headsets from Meta and Apple use a similar technology in 2022.
Miracast Compatibility
Vive Flow lets you cast your phone on your large screen with the Miracast capability. Phone to VR streaming just got easier with this feature as it lets you stream VR content right from your mobile device.
All you need to do is to mirror your phone to the TV, start playing your favorite videos and games and put on the Vive Flow to immerse yourself in. You can watch all sorts of media on the Vive Flow, including pictures and videos. Miracast makes this headset exciting, with a lot of new possibilities.
The Vive Flow is our best VR headset in 2022 for comfort.
Click here to buy the HTC Vive Flow today.
Final Verdict: Best VR Headset
In this guide, we've outlined the list of the best VR headset for a variety of situations:
The best VR headset overall and for cost is the Meta Quest 2.
The best VR headset for PC VR gaming is the HTC Vive XR Elite.
The best VR headset for professionals and productivity is the Meta Quest Pro.
The best VR headset for Steam VR is the Valve Index.
The best budget VR headset for PC is the HP Reverb G2.
The best VR console headset is the Playstation VR2 (PSVR 2).
The most comfortable VR headset is the HTC Vive Flow.
No VR headset is a 100% perfect solution. Outdated outside-in tracking, wired dependency to a computer, and restrictive social network user accounts are the biggest flaws in 2023. Still, we are confident that the solutions available today are better than 3 years ago and present a bright future for virtual reality.
What do you think the best VR headset is? Would you like to challenge us on any of our selections? Comment below and let us know today!
Frequently Asked Questions (FAQs)
What is the best VR headset?
The best VR headset you can buy today is the Meta Quest 2. It has an unbeatable price and the best game selection. Even though the technology is a few years old, no other headset has as developed of a VR ecosystem.
Is Meta Quest 3 coming out?
The Meta Quest 3 will be coming out at the end of 2023. Some of the rumored improvements include pancake lenses, which will make the form factor much smaller. It will also have a newer processor for more intense games.
Is Meta Quest 2 worth it 2023?
Yes, the Oculus/Meta Quest 2 is still a great headset to buy and will have a life for the next 3-5 years.
What is the best VR headset for PC VR?
The HTC Vive XR Elite is the best VR headset for PC VR gaming. It has the smallest form factor and is comfortable to wear for long sessions.
What is the best cheap VR headset?
The Meta Quest 2 is the best cheap VR headset. At $400 or less, it is the easiest way to get into VR gaming. Plus, it has a large selection of VR games that can be played through SideQuest and App Lab, which keeps your costs down over time.
Subscribe to us today for free and get 101+ VR tips in your inbox! These tips cover everything from getting started in VR to hardware and software tricks and specific game help.