Are you looking for some free Meta Quest 2 games, apps, and experiences to check out on the new VR headset? In this guide, we have a comprehensive list of the top free VR games to play today.
These games provide a unique first-look at virtual reality.
This guide has been updated for 2023 with the latest and best free VR games for the Meta Quest from the official store, Oculus App Lab, SideQuest, and more.
If you have a favorite free Meta Quest 2 game we've missed, make sure to comment down at the bottom of this guide and let us know.
Before we get into our top free games, you might want to check out our ultimate Meta Quest 2 guide first, which has everything you need to know about the hardware.
Best Free Meta Quest 2 Games
Elixir
Elixir is the perfect game to show off the Quest's impressive hand-tracking capabilities. Players take on the role of a budding sorcerer. You are in charge of maintaining a magical laboratory and dabbling in the world of alchemy.
Built to showcase the Meta Quest's hand-tracking technology, it's fairly obvious that this is an extended tech demo. Nonetheless, Elixir stands as one of the best free-to-play experiences on the stand-alone headset, and one that you don't want to miss.
Check out our hand tracking games guide for other unique Quest VR games.
Felix & Paul Studios

Felix & Paul Studios is an exciting experience you can explore with your Quest. It's full of 360 degree and 3D videos to check out. The studio is dedicated to creating cinematic virtual reality experiences.
The studio combines technological innovation with a unique approach to the new art of virtual reality storytelling. It creates ground-breaking original cinematic experiences and collaborations with existing franchises. Some of the latest videos in the app include features on Michael Jordan, Gymnasia, and the International Space Station.
The company is the world's only full spectrum VR studio, showcasing end-to-end creative and technological know-how. They use best-in-class spherical 3D camera systems, pre and post-production software and processes, and specialized audio capture.
Rec Room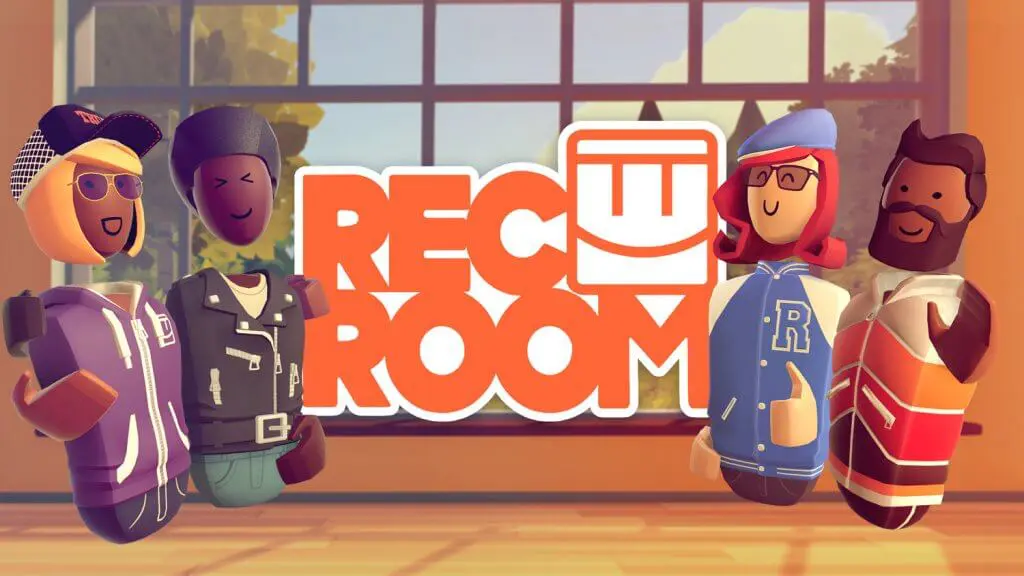 Rec Room should be one of the first free Oculuz Quest 2 games that everyone plays on their Quest. It's comfortable for all players — so you won't have to worry about getting VR headaches. It's loaded with unique content, and it's completely free to play.
In Rec Room, players get to hang out with friends in spaces they themselves have designed. These can be simple rooms in which to relax, or they can be full-blown multiplayer activities like paintball and sword-fighting. Rec Room is cross-platform compatible and can even be played with PC users who don't have a headset.
With over 100,000 player-created spaces, Rec Room has an incredible amount of content for a free game. It has thousands of different games to try out, including an Among Us clone that is very popular. Check out our best Rec Room games guide for more details.
Facebook Horizon

Similar to Rec Room, Facebook Horizon is an ever-expanding, VR world where you can explore, play, and create. There's no end in sight to the extraordinary adventures and amazing experiences you can have. Discover interesting communities, paint a masterpiece, or form a team and compete in action-packed games.
You can build a Horizon World of your own using a variety of intuitive tools. Or get to know other Horizon citizens and be inspired by their creations. In Horizon, you are not just discovering a new world, you are part of what makes it great. Facebook promises an expansive sandbox mode for you to create whatever you want.
Announced in 2019, Horizon was in closed beta for almost a year. It is now currently in a closed beta and is gearing up for a public release. Our Facebook Horizon guide has all of the details you want.
Mission: ISS

Mission: ISS is a zero gravity space experience like you've never seen before. One of the best things about a fully wireless VR headset like the Quest is that you experience a sense of awe at the scale of things.
Mission: ISS is a free Meta Quest 2 game experience that places you right on the International Space Station. The first time you look down through the observation window, check to make sure your mouth isn't hanging open.
This experience gives you plenty of those moments. You'll get to dock a space capsule, take a spacewalk, and let real NASA astronauts guide you on the ISS. If you've ever wondered what a spacewalk looks like from inside the astronaut's helmet, download this and let yourself be immersed.
Supernatural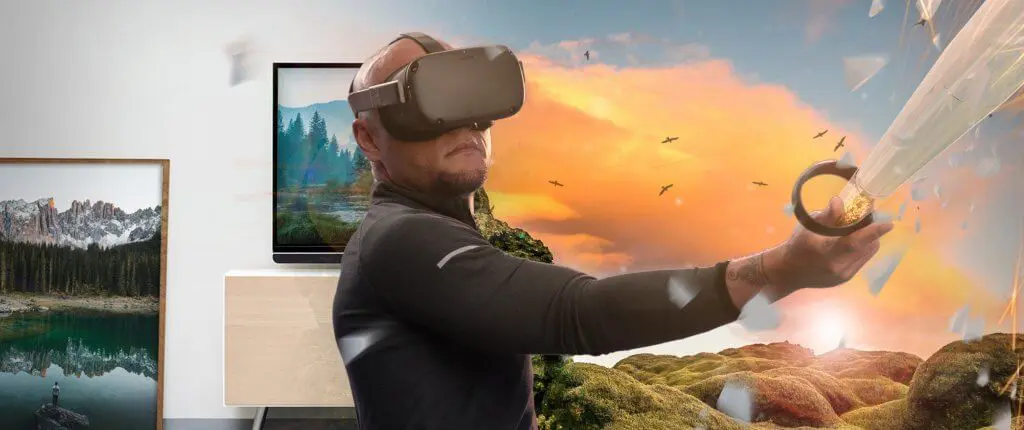 Supernatural is a unique VR fitness experience like no other. This game is technically not a free Meta Quest 2 game, but it offers a 30-day trial for you to try things out and see if you like it.
This VR fitness app will get your heart pumping to the beat of a list of songs from popular artists. Then you have a digital personal trainer piped into your ears for encouragement. Once in VR, the controllers in your hands transform into two batons: one black and one white.
You slice through and knock away balloons by swinging your batons to the beat of the music. Sometimes you must follow the trails of the balloons to make sweeping motions with your arms or do squats to avoid digital barriers Supernatural is one of our top VR fitness games.
Epic Roller Coasters

Another free Meta Quest 2 game you can play for free is Epic Roller Coasters. Epic Roller Coasters comes included on the operating system of all new Quest devices, so you don't even have to download it. A handful of rollercoasters come with the game and you must buy the rest. Here, you will ride rollercoasters in virtual reality and explore the feelings of being on a coaster without moving at all.
Each track is roughly a 3-5 minute experience. They all have their unique environments and events that break up the monotony of just sitting in a coaster and looking at everything. Of course, you can mix your coasters with tracks after you unlock them, so that is a good plus.
The game also includes some shooting games to go along with each track. Most of all, its cool to see how your body reacts to the feeling of "riding" a rollercoaster virtually.
Bait!

It may not be as comprehensive as Real VR Fishing, but Bait! is a wonderful alternative for those looking at a free Meta Quest 2 game for fishing. Virtual anglers can visit four different lakes as they attempt to catch rare fish for the local aquarium. It's a bit of a stretch as far as narrative is concerned, but the relaxing gameplay is where Bait! truly shines.
Fishing is a zenlike experience for many people in the real world, something that is wonderfully recreated in this free title. Step onto the pier, cast out your line, and soak in the tropical scenery as you wait to hook a fish. You can also patronize a few different shops to upgrade your gear and chat with the locals.
Bait is a VR original, launching for the Oculus Go at first before being ported over to the Quest later.
Alcove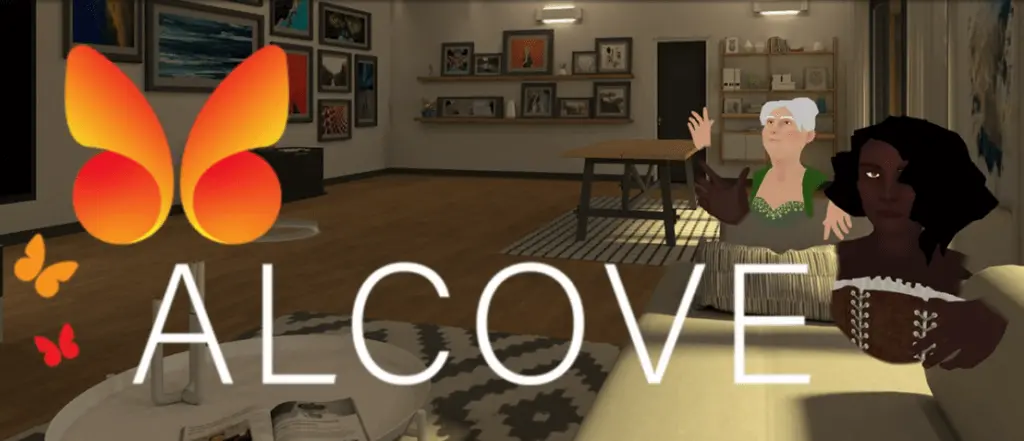 Alcove is a newer free Meta Quest 2 game to check out. It gives users a virtual home with some light customization elements, a handful of activities and a calmer atmosphere. You can invite friends over, appearing as their as Oculus avatars to play checkers. Go on virtual tours with 360-degree media, and upload their own images and videos to share on virtual screens and frames.
It's all entirely pleasant and well-kept, and Alcove does have some interesting ideas. It aims for a different audience than the more tech-savvy VR user currently meeting up in VRChat. Its trailers and screenshots depict elderly people using the space alongside family members. There's the appreciated addition of hand-tracking support to avoid the clutter of controllers.
In fact, with a follow or lead system, you can take other users on a tour without them touching their controllers. This eliminate those barriers further. Alcove launched after the COVID 19 pandemic as a way for families to interact together in virtual reality.
Pokerstars VR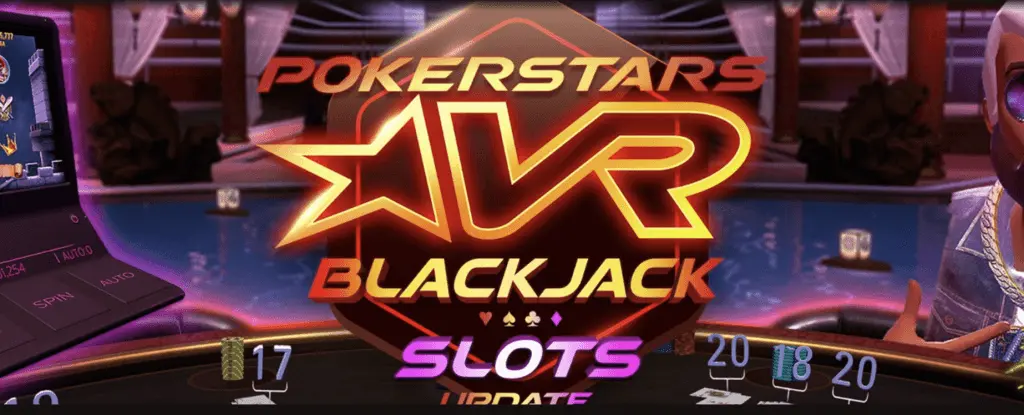 Pokerstars VR brings all of the excitement of online poker into the virtual reality world. In this free Quest 2 game, you play live poker against real players. Sit at a table, chat with each other, and pick up each other's tells in real-time.
The game features a number of real and fake locations to play poker in. You can play for real money by attaching your Pokerstars account to the game. Or if you want to keep things cheap, you unlock new chips each day for free.
New to the game, Pokerstars VR now includes Blackjack and Slots as well.
Ancient Dungeon VR

Ancient Dungeon VR is a rogue-lite dungeon crawler game. Each level is procedurally generated and is unique each time you play. Levels are filled with traps, secrets, and other loot to discover and find. As you progress through each level, the difficulty of enemies gets higher. Each dungeon has a different theme which affects the enemies and powerups in the levels.
You have to fight through monsters with your sword and throwing knife, while collecting powerups to improve your skills. You can buy and sell different upgrades and perks to improve your game. You have to challenge and defeat powerful bosses too.
Ancient Dungeon VR is a free Oculus Quest 2 game demo available on the Oculus App Lab. The full version of the game is fantastic too, so check that out.
Youtube VR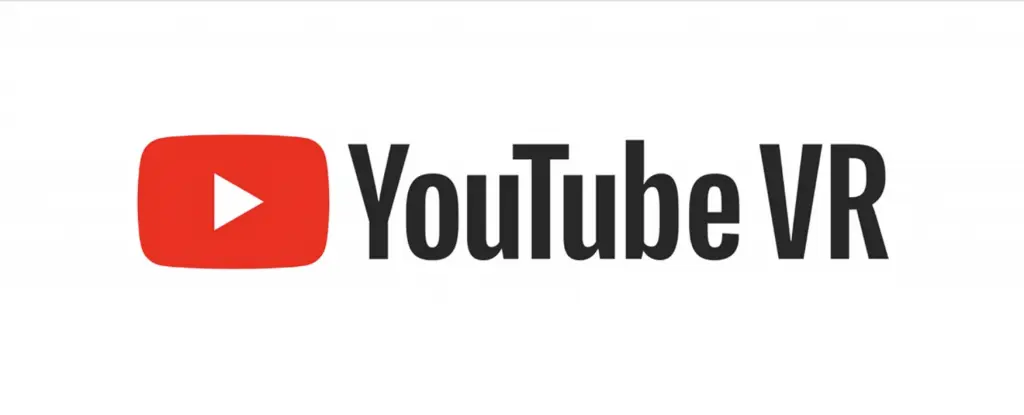 Despite being one of the most visited websites in the world, a ton of people don't reality that there is a Youtube VR app, filled with millions of virtual reality videos and 360 degree experiences to check out.
From tourist attractions to zoos, underwater and space, Youtube VR is highly recommended for all to check out. It's an awesome free Meta Quest 2 game app to show off to your family and friends.
You can also play standard 2D videos in the app and the VR app will automatically adjust the video to be optimized for you.
Spatial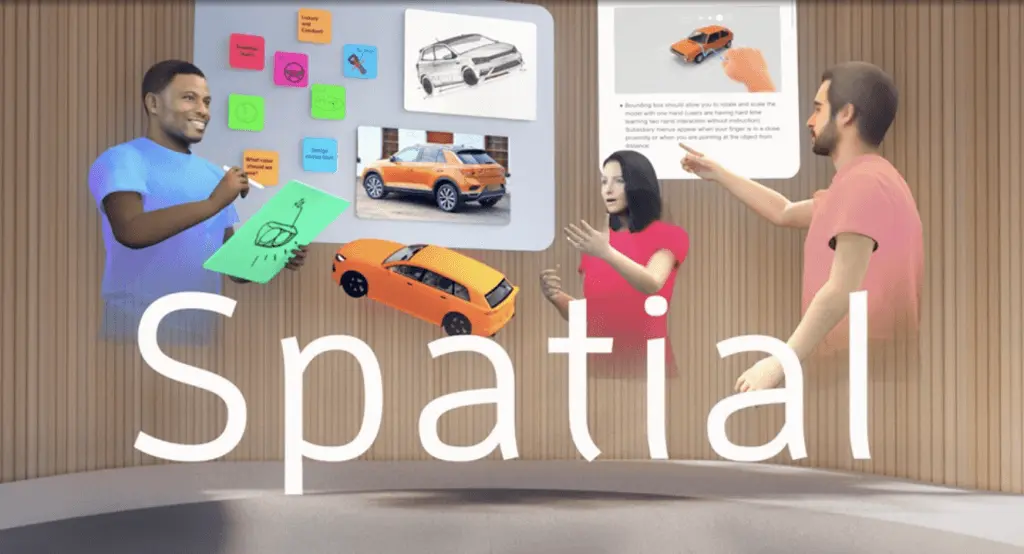 Spatial is a collaborative work platform that brings people together to hang out, work together, plan, and brainstorm. Launched after the COVID-19 pandemic, this free Oculus Quest 2 app helps bring people together in VR.
You can sit next to other people across the world, looking at other lifelike 3D avatars of your coworkers. You can draw in virtual reality, take notes, and import information into the app.
Spatial has screen sharing capabilities as well that are worth checking out. Augmented and virtual reality players and mobile app users on any platform can join and interact together.
Bigscreen VR

Bigscreen VR is a virtual world you can visit alone or with other friends. You can socialize, watch media, and play games inside one of the apps included with Bigscreen.
Some of the biggest uses of Bigscreen are to:
Watch movies, TV, and live TV on-demand in VR
Play PC games remotely in VR
Socialize with friends
Check out live events with virtual friends around the world
Playing PC games remotely in virtual reality is very similar to Virtual Desktop on Meta Quest. But the best part is that unlike Virtual Desktop, Bigscreen VR is a free Meta Quest 2 game/app.
Oculus Venues

Oculus Venues comes pre-installed with your headset. It is home to live performances, concerts, sports, comedy, and other live events in full VR. Some of the world's biggest artists have performed in Venues in 2020. Watching them in VR is a unique way to see each performance.
Venues has recently been updated with new social features. You can watch performances alongside your friends now too.
Inside of Venues, you can view a schedule of all upcoming performances. This free Oculus/Meta Quest 2 game is a good preview of how exciting and immersive virtual reality can be.
Bard Hero

Bard Hero is a rhythm VR game. The graphics are lo-fi and the game is overall fairly simple. You have two mallets that you use to tap pads of specific colors as notes come flying by. The Oculus App Lab game demo features five different playable songs to start.
Bard Hero features a rhythm mode and a survival mode. Similar to Beat Saber, there are ten gameplay modifiers which make things easier or harder for you. The game also features optional hand tracking.
If you want to play Beat Saber but don't want to pay for it, Bard Hero is a worthy alternative.
Gorilla Tag

Gorilla Tag is a fun and free Oculus/Meta Quest 2 tag game where you play a gorilla. This game has gone viral for its perfect virtual reality mechanics. You have to swing your arms like a gorilla in order to move, with no button, sticks, or teleportation. In Gorilla Tag, you push off of surfaces to jump and squeeze them with both hands to climb.
Simple tag mode features 3 players and infection mode features 4 or more. The game has cross play with the Steam version, so you can play with people on any VR platform. This is one VR game you have to experience!
Multibrush

Multibrush is a fork of the now open source for for TiltBrush. The game includes multiplayer implementation, letting you play, create, and enjoy art with your friends.
In Tiltbrush, you have a 3D canvas to create art. Draw objects in 3D with a variety of different tools, shapes, and colors. In multiplayer mode, you join in a single room with your friends and hang out while you create are together.
Pavlov Shack Beta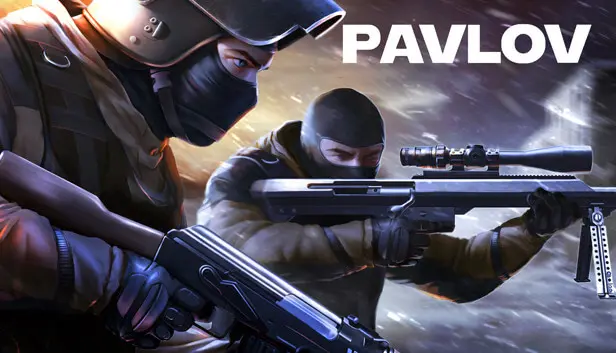 Pavlov Shack is a realistic VR military game. It is a multiplayer shooter with realistic weapon mechanics and various maps. Gameplay is 4 vs 4 and there are some different game modes to try out.
Pavlov Shack is one of the most popular Meta Quest games available. It was traditionally only available through SideQuest, but is now an App Lab game. It is a free Quest 2 game today, but there are plans to launch the final version in the Oculus store later for $25.
Blacktop Hoops

If you want a good free VR sports game, then Blacktop Hoops needs to be in your library. You can dribble, deke, and shoot just like real life. The mechanics in the game are very realistic and feel awesome in VR.
The game features a few different game modes to try out:
1 vs 1
3 vs 3
Verses bots
Half-court or full-court games
500 More Free Meta Quest Games!

The games we've shown so far are Oculus games from the official store. SideQuest VR is a third party game store for the Quest VR headset that has over 500 new titles. A high percentage of these games are completely FREE to try out and play.
We've put together a list of over the best SideQuest VR games which you need to check out next.
If you don't know what SideQuest or sideloading is, click here to go to our SideQuest VR setup guide.
As an alternative, check out the complete list of Oculus App Lab games, a lot of which are free.
What is your favorite free Oculus/Meta Quest 2 game? Comment below and help others out who may be looking for free VR games to play.
Click our logo at the top of this page to check out more VR guides, tutorials, and information.