If you purchased the 512 GB version of the Meta Quest 3, you get six months of Meta Quest Plus completely free. If you are having trouble redeeming your free subscription, I'll show you how to activate it and get started with two free games every month.
Along with a step by step tutorial on how to redeem free Meta Quest Plus, we have some other special information about the subscription and why it's a great deal to take advantage of.
Key Takeaways
Purchasers of the 512 GB Meta Quest 3 headset receive a six-month free subscription to Meta Quest Plus, which offers two free VR games each month.

To redeem the free Meta Quest Plus subscription, users may be prompted during the headset setup or can follow the redemption process through a specific email sent after activating their Meta Quest 3 VR headset.

The free six-month subscription offer for the 512 GB Meta Quest 3 is available only until January 27th, 2024, and does not apply to the 128 GB version of the headset.
What is Meta Quest Plus?
Meta Quest Plus is a subscription-based gaming service that Meta introduced.
With Meta Quest Plus, you pay a monthly or yearly fee to unlock access to a curated selection of VR games. This service offers a rotating lineup of games, typically delivered as two games per month, expanding your VR gaming libraries and providing fresh experiences.
While the subscription fee may vary between monthly and yearly plans, it presents an affordable way to explore new titles without making individual purchases.
As a subscriber to Meta Quest Plus, you can add some of the best Meta Quest games to your collection. The platform's selection of games changes monthly, ensuring that you have a variety of titles to choose from and keeping your VR gaming adventures exciting and dyna
mic.
It's a convenient option for newcomers to VR and seasoned Meta Quest users looking to discover and enjoy a broad spectrum of immersive experiences.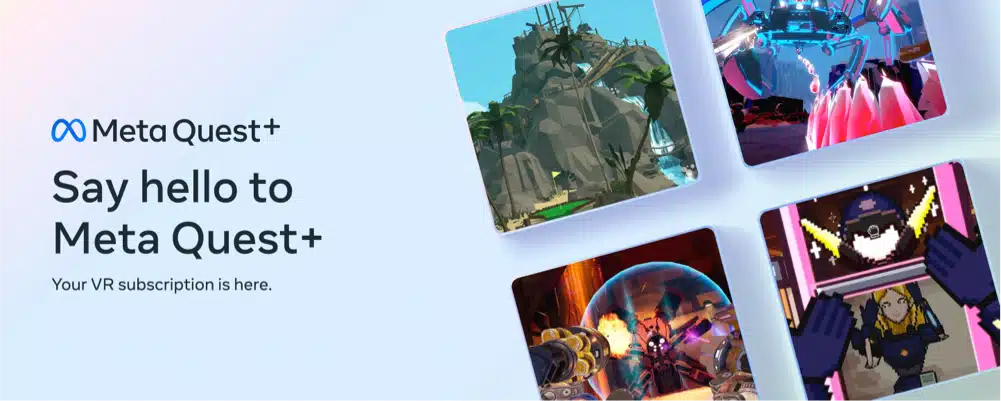 How Many Free VR Games Does Meta Quest Plus Give You?
Meta Quest Plus gives you two free VR games every single month for free as part of the subscription. Some of the games that have been included in the past are:
Pistol Whip

Pixel Ripped 1995

Walkabout Mini Golf

Mothergunship: Forge

Onward
As long as you keep your subscription, you can continue to access these games. If you cancel your subscription, you will lose access to these games on your system.
How Do You Get Meta Quest Plus for Free?
Early buyers of the Meta Quest 3 headset receive Meta Quest Plus for free for six months as a thank-you for purchasing the 512 GB version of the VR headset. The free six months is a limited time offer that can be redeemed until January 27th, 2024.
After that date, people who purchase the 512 GB version of the Meta Quest 3 won't get the free six months.
Does the 128 GB Version of the Meta Quest 3 Come With a Plus Subscription?
No, only the 512 GB version of the Quest 3 comes with a Plus subscription. The 512 GB version of the VR headset costs $150 more than the 128 GB version of the Meta Quest 3.
In addition to the free Plus subscription, check out our Meta Quest 3 128 vs 512 GB guide for other important details and differences.
How Do You Redeem Meta Quest Plus For Free?
When you setup your Quest 3 headset, it should prompt you during the setup process to redeem your free six month subscription. However, this only happens during a very specific sequence of events.
If you setup your Quest 3 headset using the Meta app on your phone or complete half of the process and then come back later to finish, you might not see the option to redeem your Plus subscription.
This is what happened to me!
Luckily, there is another easy way to redeem Meta Quest Plus for free.
How to Redeem Free Meta Quest Plus (Tutorial)
Check Your Email
You will receive a few welcome emails after you activate your Meta Quest 3 VR headset. One of these emails will have the title, "Don't forget – claim your 6 months of Meta Quest+".
Claim Now
If you open up this email, you will see a blue Claim Now button. Click on this.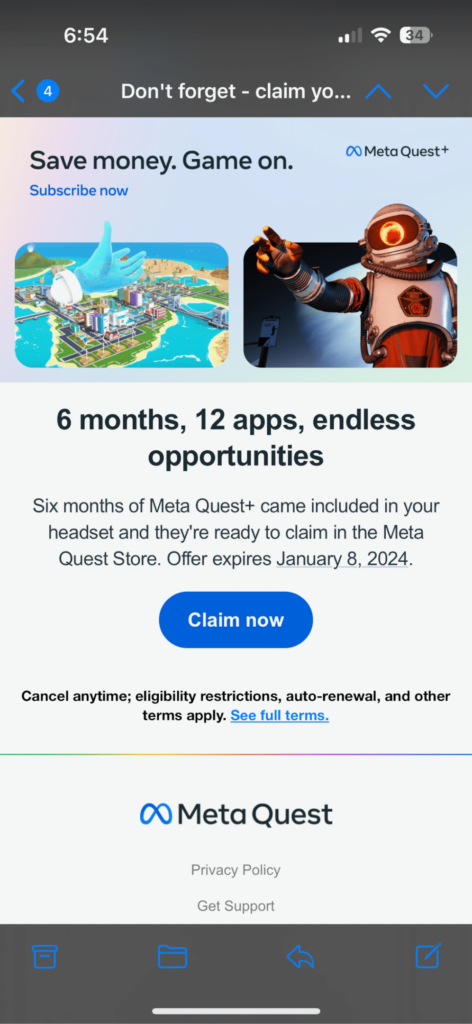 Subscribe to Meta Quest+
A specific web page for Meta Quest+ will open.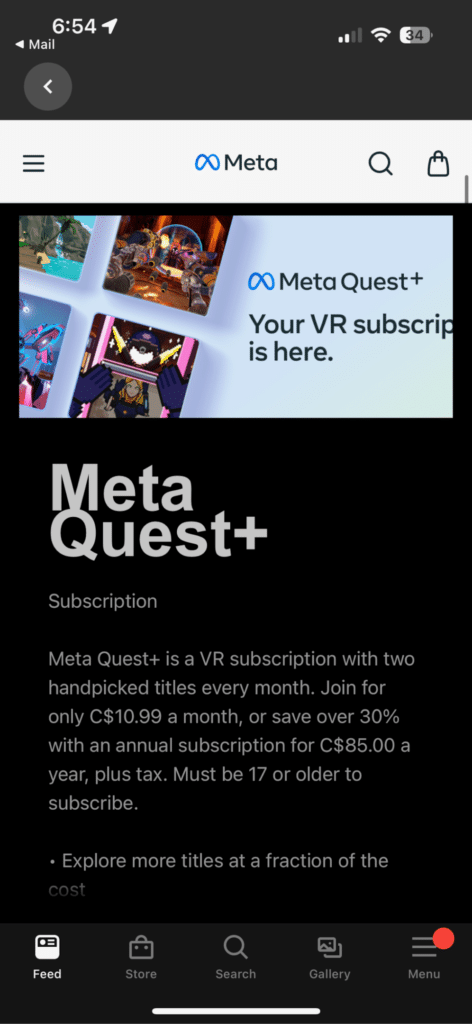 Scroll down this web page and click on the blue Subscribe button to activate your Plus subscription.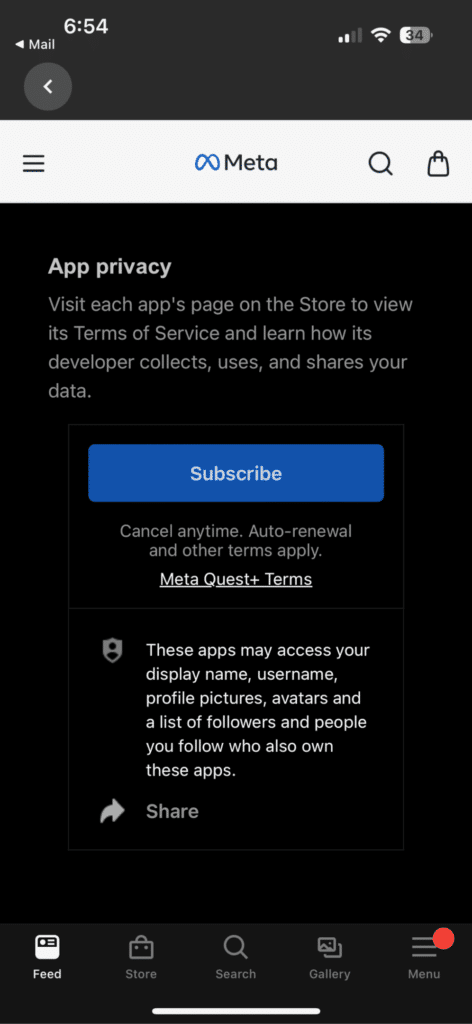 Login to your Meta Account
You will have to login to your Meta account if your phone or computer doesn't detect you as logged in already.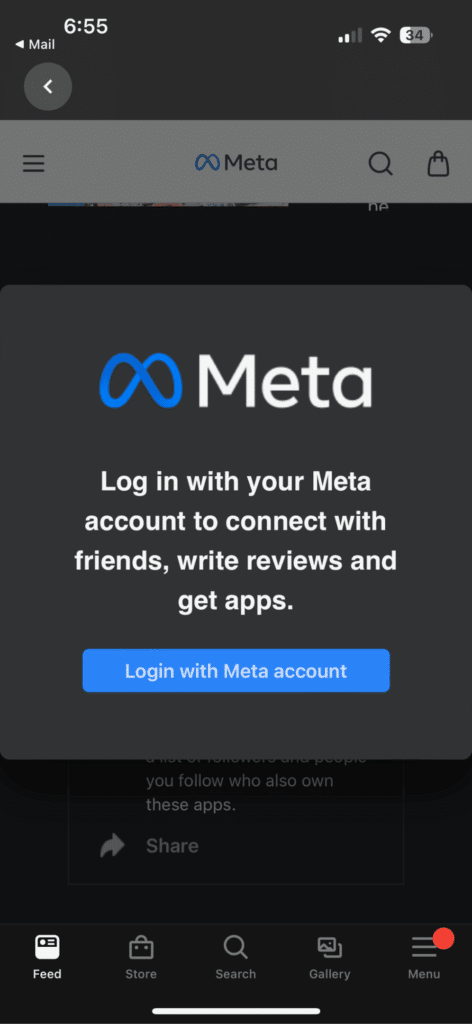 Start Six Month Trial
Once you are logged in, the page will refresh and your button will change to the text Start 6-month trial. Click on this button to activate your subscription.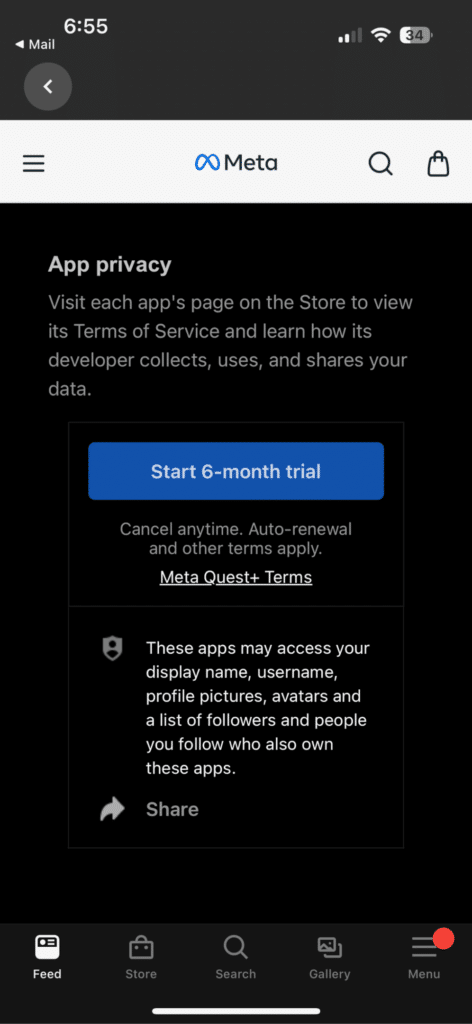 Next, you will have to choose whether you want to subscribe month to month or yearly after your free subscription is completed. The choice is yours and there is no impact on your free six months.
Afte you select your option, your purchase will be confirmed. You will see a $0 charge because you have just activated six free months.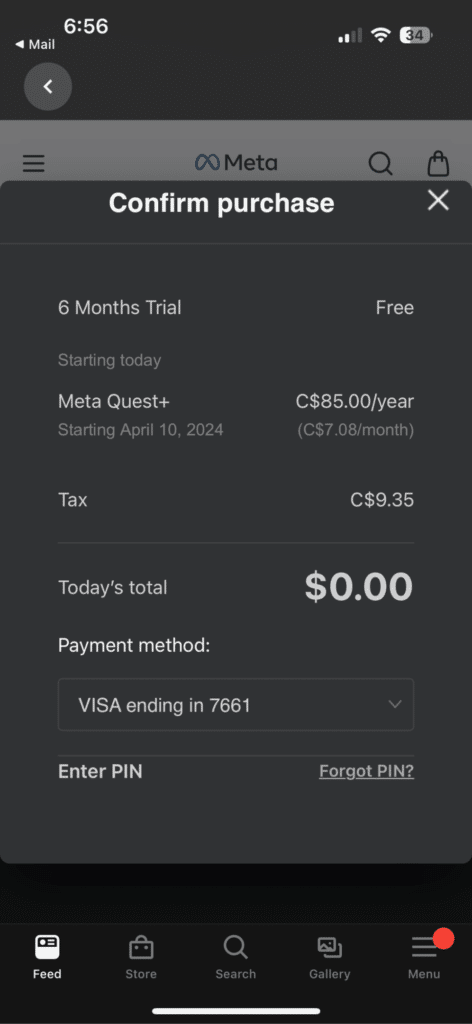 Congratulations!
You have just completed the redemption for six free months. You can now download and play your two free games for the month that you subscribed. Each month, you will receive an email with instructions on how to get your two new games.
Still Need Help?
Are you still having trouble getting your free subscription? If so, comment below and we will help you out!