Are you interested in how many games the Meta Quest 3 can accommodate? In this guide, we compare the Meta Quest 128 vs 512 GB in detail to help you decide which size of hard drive to buy to go for!
This guide will cover:
The number of games the Meta Quest 3 can store in each storage option.

Game sizes for Asgard's Wrath 2, Assassin's Creed Nexus, and other new VR games to help you decide.

Which storage size is optimal for the Meta Quest 3: 128 vs 512 GB?

How to delete games off of your Quest 3 if storage is full.

The distinctions, if any, between the 128 and 512 GB Meta Quest 3.
If you have more queries about the Meta Quest 3's storage, drop your questions in the comments below!
Meta Quest 3 Storage Options: 128 vs 512 GB
The Meta Quest 3 offers two hard drive choices. Do you opt for the standard 128 GB model or leap to the 512 GB variant for a premium? This choice comes into sharper focus, especially when the highest storage option for the Meta Quest 2 was 256 GB.
Click here to purchase the 128 GB Meta Quest 3.
And here for the 512 GB Meta Quest 3.
The considerable gap in storage capacity raises the question: should you invest in the larger model? Or divert those funds towards enhancing the overall VR experience with accessories?
Your decision largely hinges on the volume of content you foresee retaining on your VR device.
Types of VR Content
Various content types can be loaded onto your Quest VR headset:
Official Games: Official games are directly sourced from the official Meta Store. These games auto-update, ensuring you always have the latest version.

Unofficial Games: Given that Quest runs on the Android OS, users can sideload third-party APKs not featured on the official store, often via platforms like SideQuest VR. Typically free or less expensive, these games can be loaded in bulk.

Media (Videos and Pictures): You can store personal videos, movies, and TV series on your device. Certain media files can consume up to 10 GB, quickly filling up storage. With the best display in a VR headset ever, you might want to watch a movie on your headset more than before.
Actual Available Space on 128 vs 512 GB Meta Quest 3
Factoring in the space reserved for the operating system, default applications, and demo files – which total approximately 10 GB – you're essentially looking at a 118 vs 502 GB comparison.
Considering this, knowing game sizes becomes imperative. For instance, a high-end VR game could take up as much as 30 GB of hard drive space or more. And with Meta continually collaborating with premier developers, expect future VR titles to demand significant storage.
For those requiring more space, game uninstallation is always an option. SideQuest offers a feature to back up game data, allowing players to pick up where they left off after reinstalling.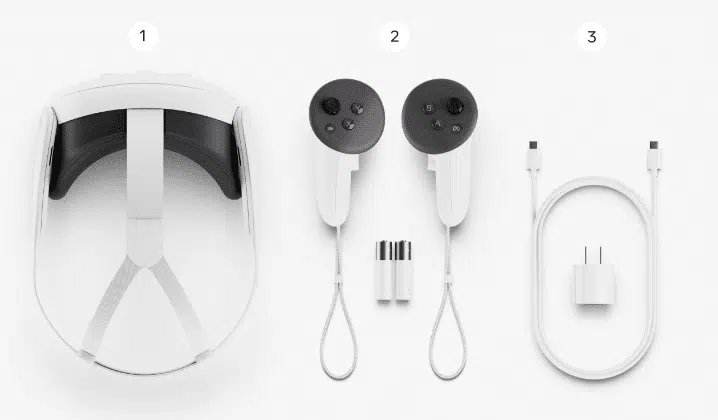 VR Game Sizes on the Meta Quest 3
To help you decide which model to buy, we've compiled the table below with the game sizes for some of today's most popular VR games.
As you can see above, some of the premier games take tons of space space. If you buy the 128 GB version of the Meta Quest 3, you can only fit between 4-6 of these at a time.
| Game | Size |
| --- | --- |
| Asgard's Wrath 2 | 25 GB |
| Assassin's Creed Nexus | TBD |
| NFL PRO ERA | 2.4 GB |
| The Walking Dead: Saints and Sinners (with Trial Mode) | 9.5 GB |
| Myst | 4.2 GB |
| The Walking Dead: Saints and Sinners (without Trial Mode) | 6.8 GB |
| Doom3Quest (on the SideQuest VR store) | 6 GB |
| Star Wars: Tales from the Galaxy's Edge | 6.7 GB |
| Vader Immortal: Episode 3 | 4 GB |
| Trover Saves the Universe | 3 GB |
| Warhammer 40,000 | 2.7 GB |
| Onward | 2.7 GB |
| Dance Central VR | 2.6 GB |
| Jurassic World: Aftermath | 2.35 GB |
| Face Your Fears 2 | 2.2 GB |
| Five Nights a Freddy's | 2.1 GB |
| Population ONE | 2.04 GB |
| Arizona Sunshine | 2.0 GB |
| Pistol Whip | 1.8 GB |
| Superhot VR | 1.8 GB |
| The Climb | 1.64 GB |
| Job Simulator | 1.6 GB |
| Poker Stars VR | 1.6 GB |
| Holofit by Holodia | 1.58 GB |
| Space Pirate Trainer | 1.4 GB |
| Apex Construct | 1.3 GB |
| Thrill of the Fight | 1.1 GB |
| In Death: Unchained | 1.1 GB |
| Vacation Simulator | 1.1 GB |
| Fit XR | 1.0 GB |
| Creed: Rise to Glory | 954 MB |
| Bigscreen VR | 932 MB |
| Mare | 904 MB |
| Drunkn Bar Fight | 876 MB |
| Rec Room | 762 MB |
| Drop Dead: Dual Strike Edition | 754 MB |
| I Expect You To Die | 728 MB |
| Until You Fall | 597 MB |
| Fruit Ninja VR | 464 MB |
| Beat Saber | 455 MB |
Is there any difference between the 128 and 512 GB Meta Quest 3?
Beyond storage capacity, both models have identical physical features features.
Meta Quest Plus
The 512 GB version of the Quest 3 has a nice launch feature until the end of January 2024. You get 6 months of Meta Quest Plus, the game subscription service, for free.
With Quest Plus, you get two free VR games monthly to download onto your headset. If you keep your subscription, you can play these games for free.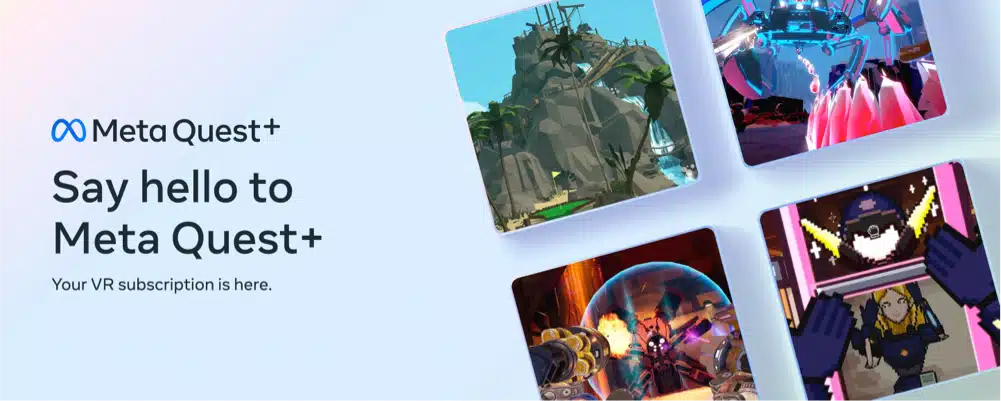 Can you upgrade the Meta Quest 3 storage later?
Unfortunately, the internal storage of the Meta Quest 3 cannot be upgraded post-purchase. Like other Android devices, the Meta Quest 3 supports external hard drives via USB-C.
While not ideal for gaming, this can be a viable solution for media storage. When you use the USB-C port for external storage, it can't simultaneously be used for charging or Meta Link.
How to Backup and Restore Game Data in SideQuest VR
With SideQuest VR, backup and restoration of game data are streamlined. Just install SideQuest and plug your Quest 3 into your computer.
From within SideQuest:
Backup: Connect the VR headset, navigate to the 'Installed Apps', select the desired game, and click on 'Backup Game Data'.

Restore: Reinstall the game, navigate to 'Installed Apps', select the game, choose the relevant backup, and restore.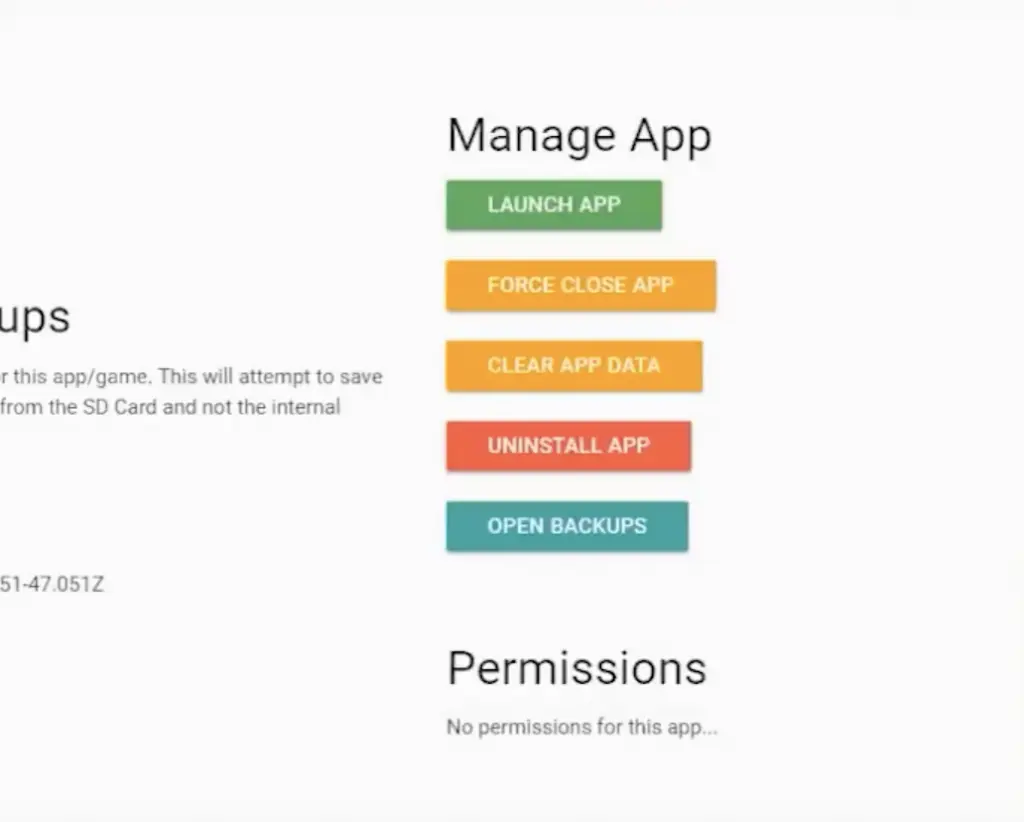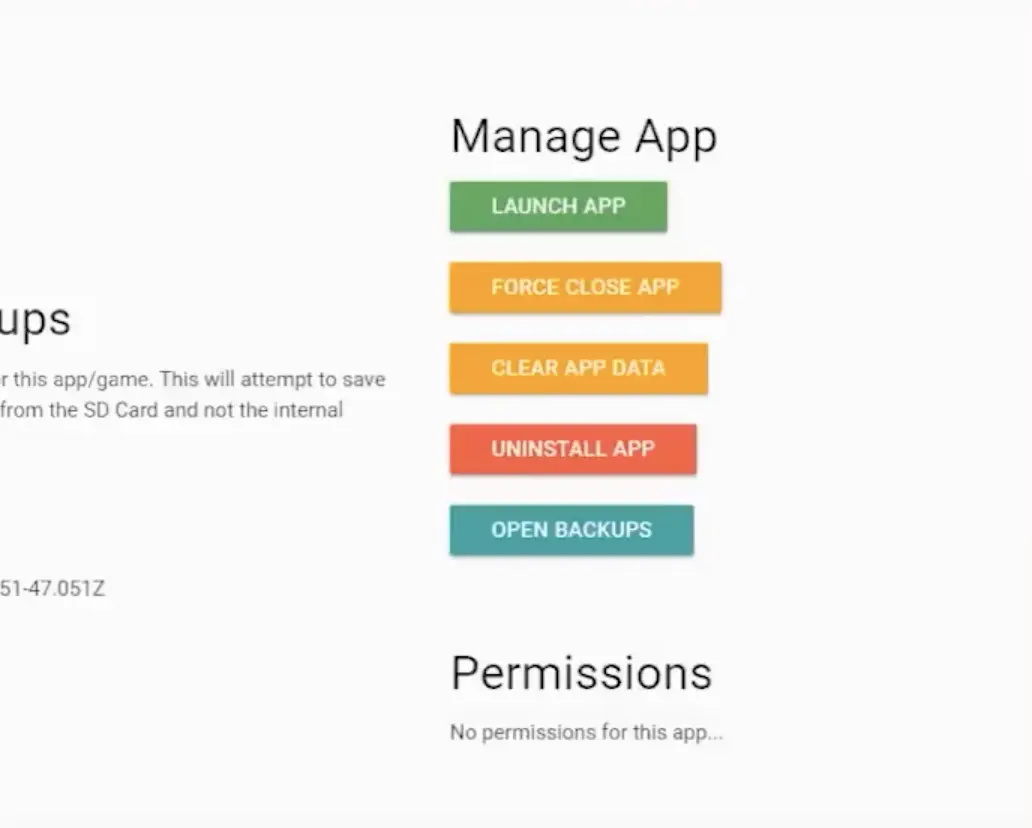 How to Uninstall Games on the Meta Quest 3
Put on your VR headset and access the Quest library.

Navigate to apps.

Hover over the game to be uninstalled and select 'Uninstall'.
Regularly removing dormant games can free up significant space, making your Meta Quest 3 128 vs 512 GB decision less critical.
Final Verdict: 128 vs 512 GB Meta Quest 3. Which Should You Choose?
If your usage is centered around media, especially movies and TV shows, the 512 GB variant is worth considering. However, the 128 GB should be fine for the average user if you're mostly into gaming. Realistically, I only play two or three different games at a time. So, you can just offload and uninstall some games you aren't playing and then reinstall them from the cloud later.
Regardless of your choice, the backup and restoration features of platforms like SideQuest VR mean that storage management remains flexible.
Click here to purchase the 128 GB Meta Quest 3.
And here for the 512 GB Meta Quest 3.
Share your Meta Quest 3 128 vs 512 GB storage choice and experience in the comments below!