In this guide, we'll show you how to download install, and load Beat Saber custom songs into the game. This guide has been completely overhauled for 2023 to include:
new information on Beat Saber core mods
the latest up-to-date instructions on how to install Beat Saber custom songs
instructions for PC VR headsets and the Meta Quest
How to update everything to the latest version when a new Beat Saber version is released
The best custom songs to load into the game.
Comment at the bottom of this guide if you have any problems with this Beat Saber mod not working or need help loading new songs into the game.
What are Beat Saber Custom Songs?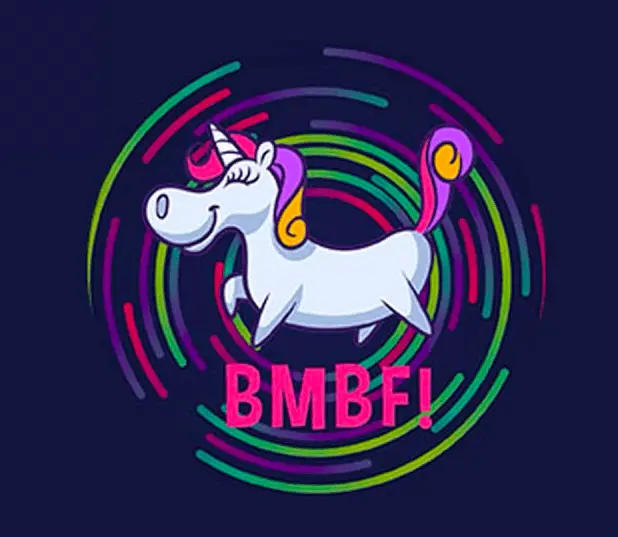 There are multiple communities on the internet dedicated to mapping real songs to Beat Saber. This means that you can play the latest Taylor Swift, Drake, Marshmello, or Five Finger Death Punch songs in Beat Saber.
Doing this allows your Beat Saber song list to grow into hundreds of real life tracks easily! This is one of the reasons why the game is one of the most popular Oculus apps of all time.
Being able to load custom Beat Saber songs is made possible with an app called BMBF. With BMBF, you can install Beat Saber custom songs in two different ways: directly on your VR headset or from your computer. Then, you can visit a Beat Saber song website called Beastsaber to browser and save songs you like.
What is Song Downloader Beat Saber?
Song Downloader is a new core mod that you can install for Beat Saber. It allows you to browse and install songs from within the game and replaces the old BMBF way of installing songs.
Do Custom Songs Work in the Latest Version of Beat Saber?
In 2022 and before, mods needed to be updated for each individual version of Beat Saber that was released. This was time consuming for the modders and confusing for VR gamers who had to wait for custom song support.
Now, Beat Saber custom songs work in all new versions of Beat Saber. Song Downloader is a core mod for the game now and by following the instructions below, you will install all core mods.
Requirements to Install Beach Saber Custom Songs
In order to get real life songs onto your Meta Quest headset, you need the following:
Meta Quest VR headset (obviously)
SideQuest Software – to install BMBF
Beat Saber core mods – installed through BMBF
How to Install Beat Saber Custom Songs (New)
Installing custom songs into the game on your Meta Quest requires a few steps:
Install BMBF
Install core mods to Beat Saber
Browse and install custom songs to Beat Saber
Install BMBF
The first step is to install the BMBF application onto your Meta Quest using SideQuest.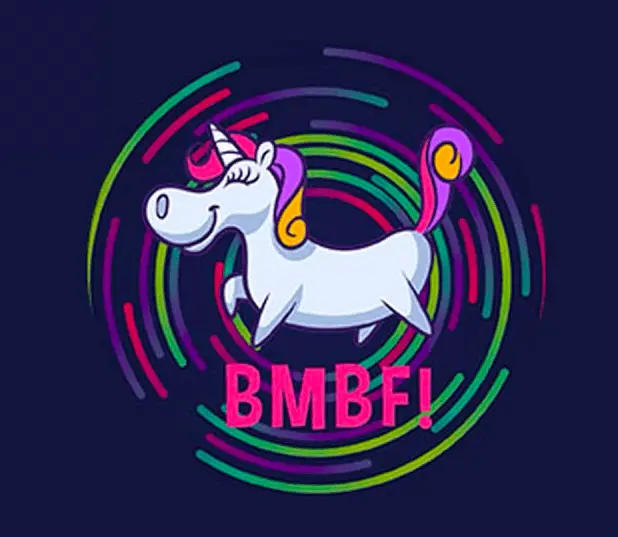 First off, use our SideQuest guide (don't worry, it will open in a new tab) and follow the first 9 steps to enable Developer Mode on your VR headset and get SideQuest installed on your computer. You can also choose to install AdbLink instead of SideQuest.

When you get to the step about choosing an APK to load onto SideQuest, come back here and follow the next step.
Go to the BMBF SideQuest page and install BMBF onto your Meta Quest headset.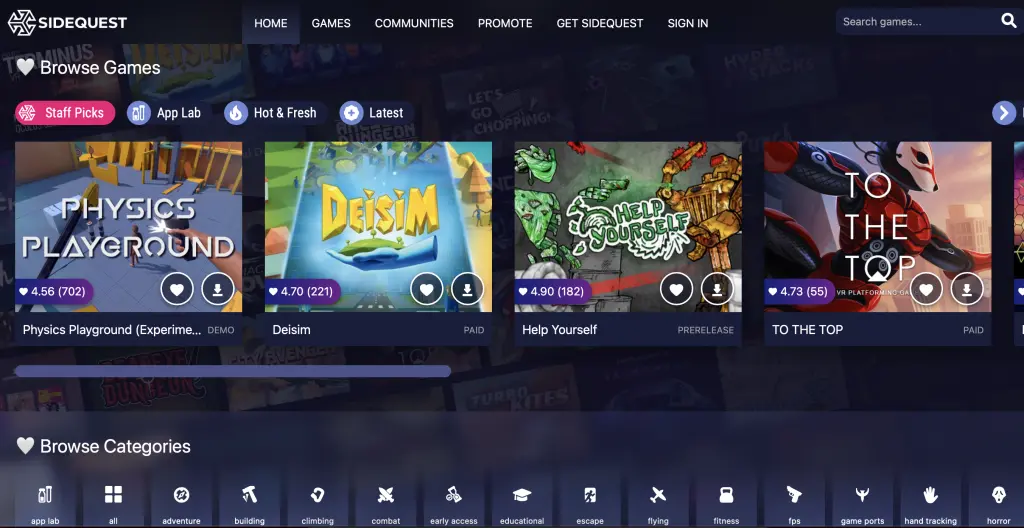 Install Core Mods with BMBF
Put on your Quest VR headset and then launch BMBF from the Unknown Sources section of your Apps page.
Follow the instructions on the screen to install your core mods to the Beat Saber game. When BMBF is done, click on the red button that says Sync to Beat Saber.
When you are done, you will get a notice to Restore App. Make sure you click on Close and not on Restore.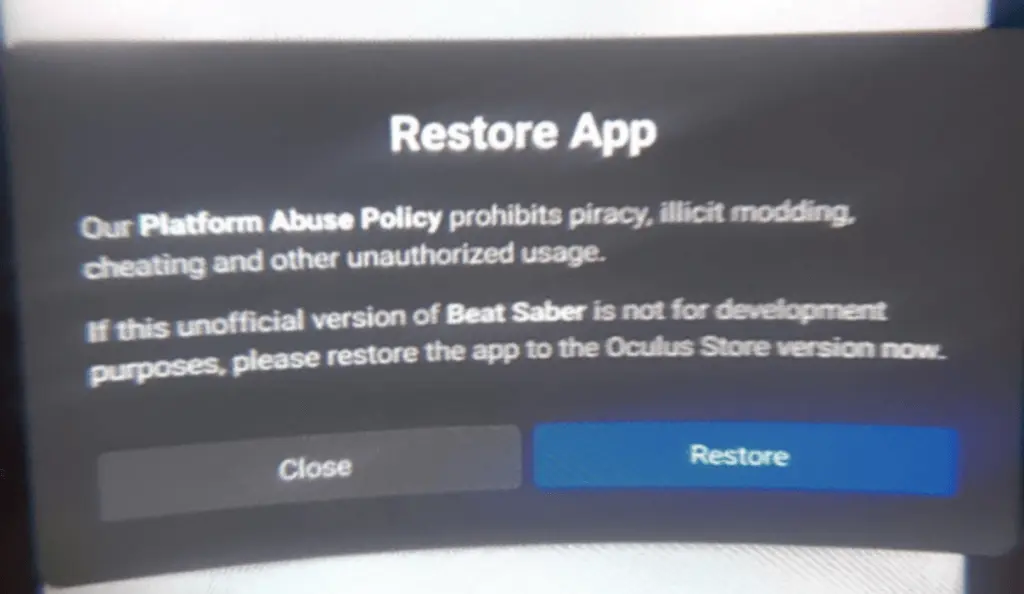 The following 12 core mods will be installed for Beat Saber:
BeatTogether
MultiplayerCore
Codegen
Custom Types
PlayerData Keeper
Pink Core
Playlist Core
Playlist Manager
Quest UI
Song Downloader
Song Loader
Mod List
Browse and Install Custom Songs to Beat Saber
Launch Beat Saber and you will see a Mods screen on the left side of the game.
Open up the SongDownloader tab. If you want to download a song into the game, click on the Download button beside each song.
Inside of BMBF, there are two additional sources you can use to browse and install songs through BeastSaber and BeatSaver. In each interface, you can click the OneClick button to install those songs to your Meta Quest's Beat Saber game. When you are done, make sure to hit the red sync button to load them into the game.
down below at the bottom of this post. Make sure that you post the version numbers you are working with.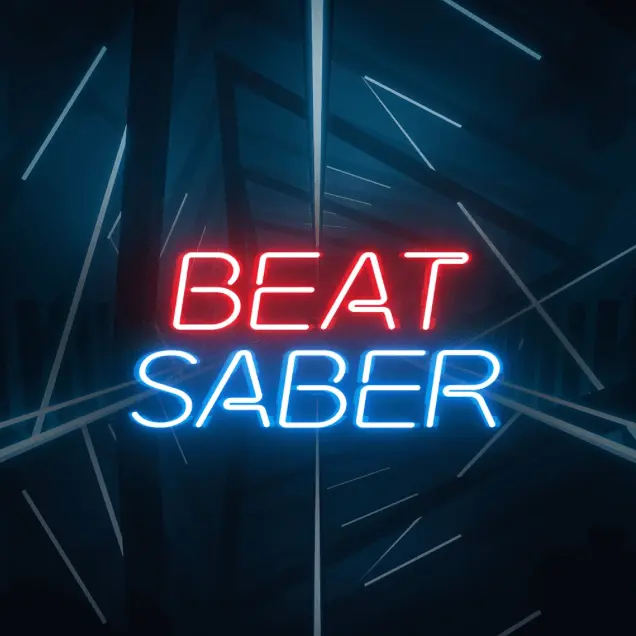 List of the Best Beat Saber Custom Songs
The songs below are the most popular real world songs for Beat Saber that fans have loaded into the game.
You can find custom songs on the Bsaber website or through the Mods section in Beat Saber and sync them to your headset using the instructions above.
Beat Saber Mod FAQ
What is the best way to load custom songs in Beat Saber?
BMBF allows you to install core mods into Beat Saber, which allow you to access real life custom songs in your game.
What does the "Restore the Patched Beat Saber – as it may be in violation of the Platform Abuse Policy" error mean?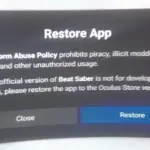 If you see this Oculus error message in your headset when you launch Beat Saber, click on CLOSE and do not allow Oculus to restore the original version of Beat Saber on your headset.
Are Beat Saber custom songs illegal?
No, downloading and playing custom songs in Beat Saber is not illegal. For personal use, it is completely fine to use the steps above installing mods for Beat Saber and getting new songs.
How do you create your own Beat Saber maps?
If you'd like to create maps for your favorite songs in Beat Saber, there are a number of resources you can check out. The Beat Saber Mapping Guide is a wikipedia style resource that tutorials for everything you need. You can learn how to create your own maps, mod Beat Saber, and do a ton of other cool things. It's our favorite custom modding group resource for Beat Saber.
If you prefer video tutorials, check out this series from Fruhead which walks you through step-by-step creating your own maps.
Does Mapping Extensions work with the latest version of Beat Saber?
Mapping Extensions to NOT work with the latest version of Beat Saber. Mapping Extensions is a Beat Saber mod that makes it easier for mappers to create their own custom songs. Maps created with Mapping Extensions require the user to have that mod installed on their headset in order to work. These versions are now obsolete and old. So if you keep your Beat Saber up to date, then do not download any songs that require Mapping Extensions
Can you play Beat Saber on the Oculus Go?
While technically possible to install and play Beat Saber on the Oculus Go, we do not think it is worth the effort. Among the reasons: The Oculus Go only supports 3DoF (up, down, left, and right) so it's not ideal for a 6DoF game like Beat Saber, the Oculus Go only supports a single controller at a time, and the Oculus Go is now marked obsolete by Oculus and is no longer supported.
The Oculus Quest 2 or 1 is a much better option if you are just getting into VR.
Are songs free on Beat Saber?
All custom songs for Beat Saber are free to download and try out. Beat Saber also releases official music packs from real life artists for an additional fee.
Can you put custom songs on Beat Saber PS4?
Unfortunately, Sony does not allow you to load custom songs onto Beat Saber for the Playstation 4 or Playstation VR.
Why is Beat Saber so fun and popular?
Beat Saber is one of the highest selling VR games of all time. It is fun and popular for a few different reasons: gameplay is fun to learn but hard to master and it is extremely satisfying to chop blocks and get into the rhythm of the beat. Loading custom songs into Beat Saber increases the fun level as well.
Also cool, check out our 101+ VR Tips From Beginner to Expert for tricks on everything you need to know about virtual reality.
And then, go and check out our VR deals guide for the latest deals on VR games, hardware, and accessories.
Do you have any other Beat Saber questions? Comment below and let us know and we will do our best to answer them for you.