In this guide, we'll show you how easy it is to load custom songs onto Beat Saber. Doing this is a must for any Beat Saber VR player because it makes the game way more enjoyable than the 20 or so songs that are loaded by default. Best of all, loading Beat Saber custom songs can be fast and easy!
We'll try to keep things as simple and straight forward as possible!
Comment at the bottom of this guide if you have any problems or need any guidance loading music onto your headset.
What are Beat Saber Custom Songs?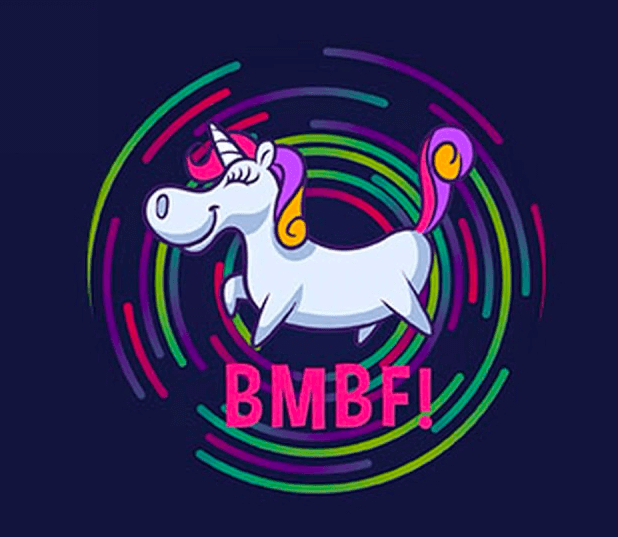 There are multiple communities on the internet dedicated to mapping real songs to Beat Saber. This means that you can play the latest Taylor Swift, Drake, Marshmello, or Five Finger Death Punch songs in Beat Saber.
Doing this allows your Beat Saber song list to grow into hundreds of real life tracks easily!
Being able to load custom songs into Beat Saber is made possible with an app called BMBF. With BMBF, you can install Beat Saber custom songs in two different ways: directly on your VR headset or from your computer.
A lot of guides on the internet prefer the direct way on your VR headset, but we prefer to do it from our computer. The reason is that it's easier to navigate and download songs in bulk with your computer. Either way, we have instructions for both ways listed below!
How to Install Beat Saber Custom Songs With BMBF (Computer Method)
Install custom songs on Beat Saber from your computer.
Total Time: 10 minutes
Install and Setup SideQuest

First off, use our SideQuest guide (don't worry, it will open in a new tab) and follow the first 9 steps to set your Oculus in Developer Mode and get SideQuest installed on your computer. You can also choose to install AdbLink instead of SideQuest.
When you get to the step about choosing an APK to load onto SideQuest, come back here and follow the next step.
Install BMBF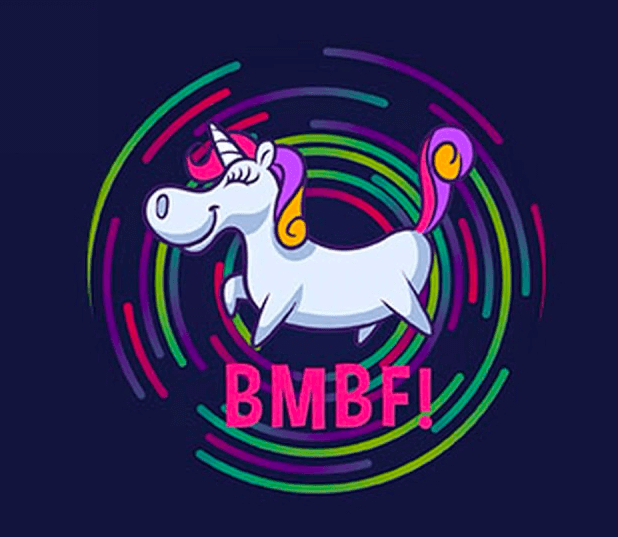 Go to the official BMBF page and download the latest stable version of BMBF. To use BMBF on your computer, you need the exe (Windows) or dmg (Mac) version.
If you plan on using BMBF directly on your VR headset, make sure you download the APK file too.
Launch BMBF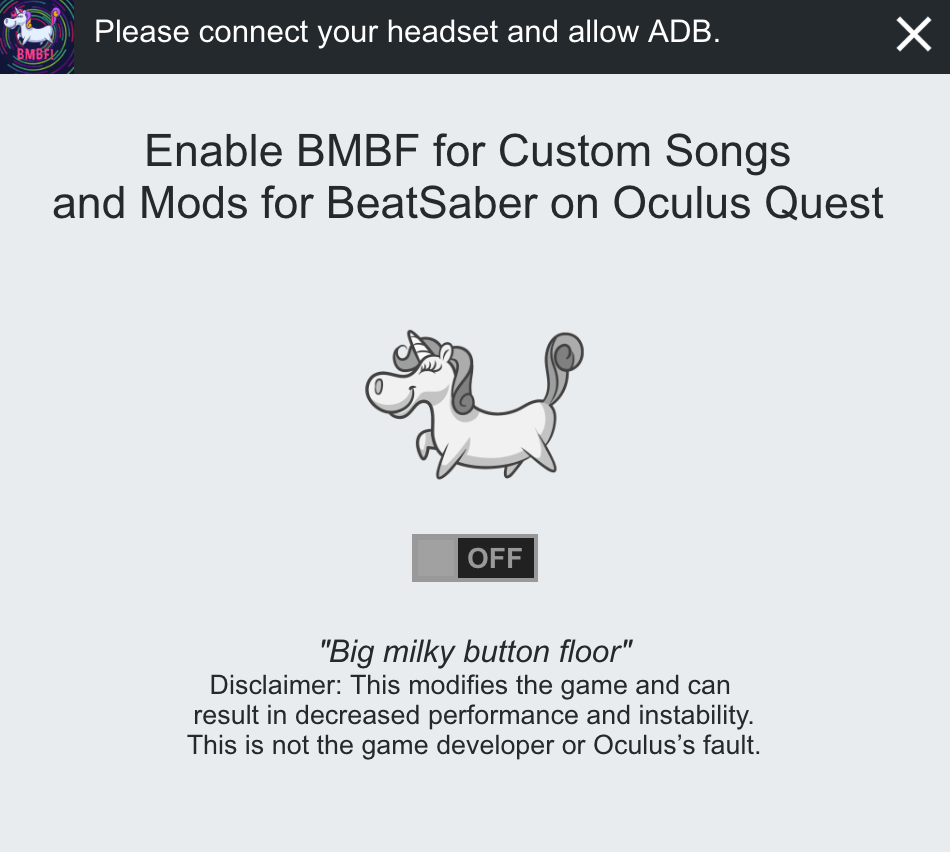 Connect your VR headset to your computer and then launch BMBF. When you turn BMBF on, it should launch in your web browser.
If it doesn't launch automatically, you can manually open BMBF using "Quest's IP:5000"
Download Beat Saber Custom Songs

The best place to download songs for Beat Saber is on the Bsaber website. Search through the website and click the download arrow under any song to download the zip file to your computer. Download as many songs are you wish.
Load Custom Songs onto Beat Saber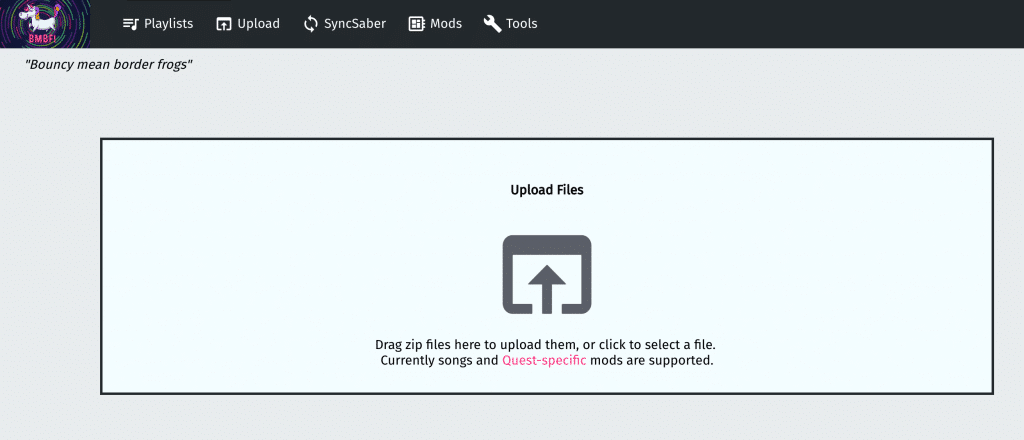 Go back to BMBF in your browser and drag and drop all of the custom songs you downloaded onto the window. Songs will be loaded onto Beat Saber.
Sync Custom Songs to Beat Saber
Lastly, to sync your songs onto Beat Saber, press the red Sync button in the top right corner.
And that's it! Your Beat Saber custom songs will be now be available the next time you launch the game in your headset.
How to Install Beat Saber Custom Songs (Bookmark + SyncSaber Method)
You can also sync custom songs by popular artists onto Beat Saber without downloading them. The bookmark/SyncSaber method lets you save songs to your BSaber account and then synchronize them to Beat Saber. You don't have to download any songs to your computer at all.
We didn't put this as the primary method because the synchronization process isn't 100% reliable. However, many people prefer this way and find it easier to load songs onto Beat Saber.
To do the bookmark method for loading Beat Saber custom songs, go to the BSaber website and click Log In on the top right corner.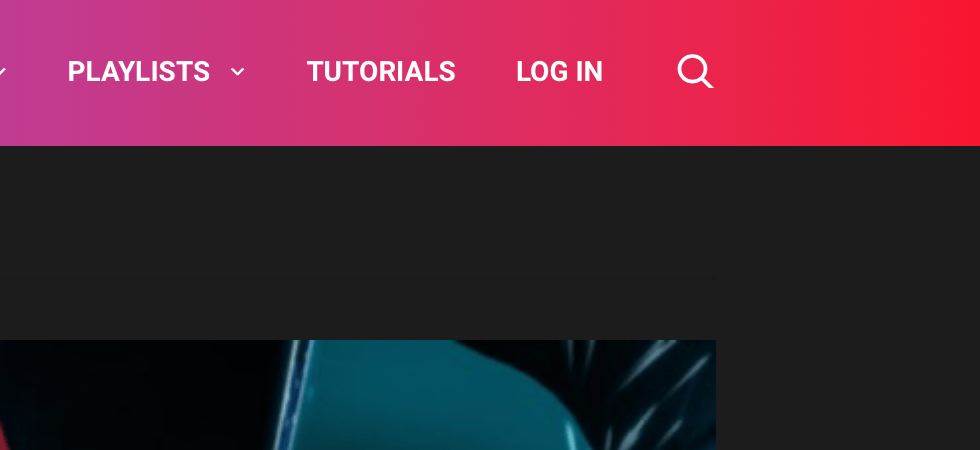 Click the Register button at the bottom.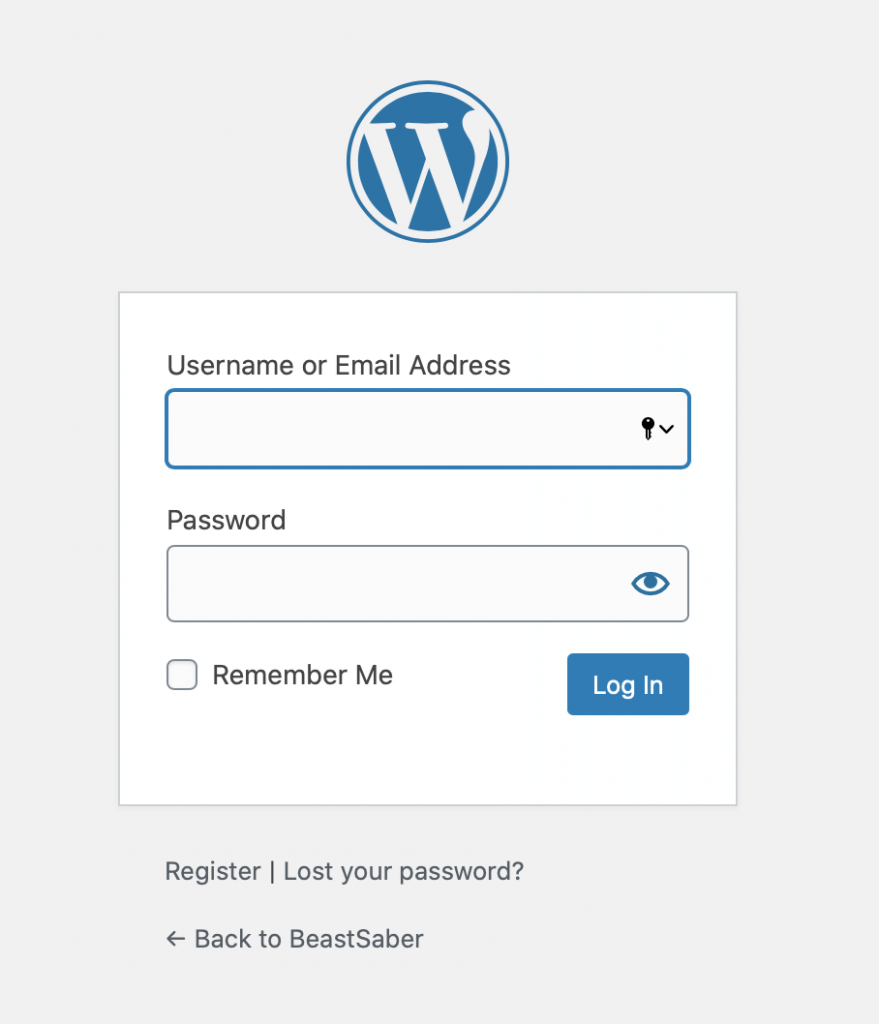 Enter in your username and password and then verify your account by clicking on the link in your email.
When you are logged in, you simply have to press the bookmark icon beside any song on BSaber to bookmark it to your account.

You can go nuts bookmarking as many songs as you want. When you are done, plug in your headset and launch BMBF.
Click on the SyncSaber link at the top.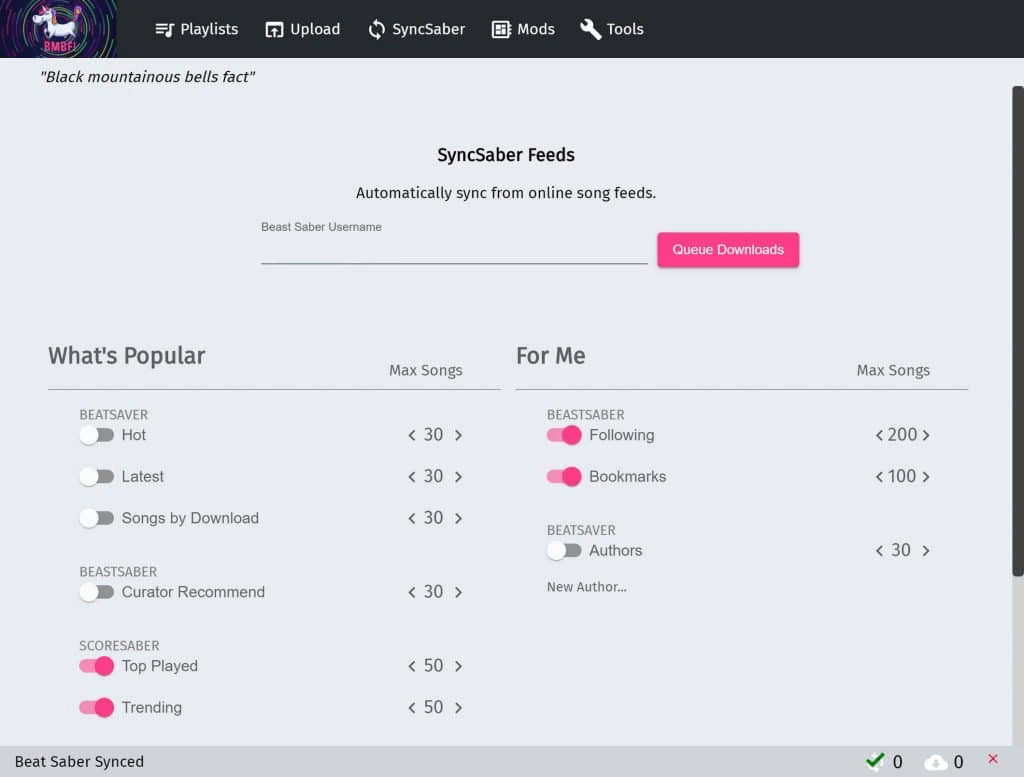 Simply enter in your BSaber account username and make sure that Bookmarks is checked on. If you've bookmarked over 100 songs, then increase the Max Songs so that everything gets moved to Beat Saber.
Click on Queue Downloads and SyncSaber will move all of the Beat Saber custom songs you've bookmarked onto the game.
You can now go and play Beat Saber with a ton of new songs! These two methods should both work fine.
If you are heaving any trouble loading Beat Saber custom songs, comment below and let us know!