Apple's first mixed reality headset is finally here, and we've compiled all of Apple Vision Pro features and information you should know about in this guide! The headset was officially announced during the keynote speech at Apple's Worldwide Developer Conference (WWDC) on June 5th.
To get everyone up to speed, we have compiled every Apple Vision Pro feature you should know about. If you think we missed anything, comment below!
What is the Apple Vision Pro?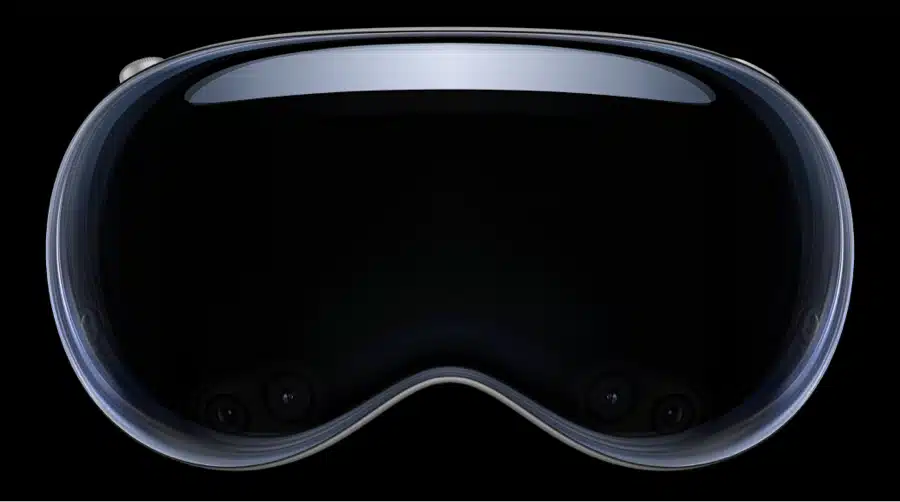 Apple Vision Pro is Apple's first mixed reality headset. It looks like a more advanced VR headset, like the Meta Quest Pro or Quest 3, but it contains more augmented reality features.
The hardware is decidedly made for productivity. Most of Apple's unveiling focused on apps and media that could be simplified with the device. It supports all iPad apps by default and has some integration features with Unity.
To power the device, Apple is using two high quality processing chips. These processors power 12 cameras and numerous sensors on the device, plus the highest-quality display of all time.
Take a look at each Vision Pro fact in more detail below!
Display
The Apple Vision Pro required a display system with many pixels in order to look as realistic in possible. To accomplish this, Apple used a silicon backplane that fits 64 pixels in the space of a single iPhone pixel. These pixels are only 7.5 microns wide.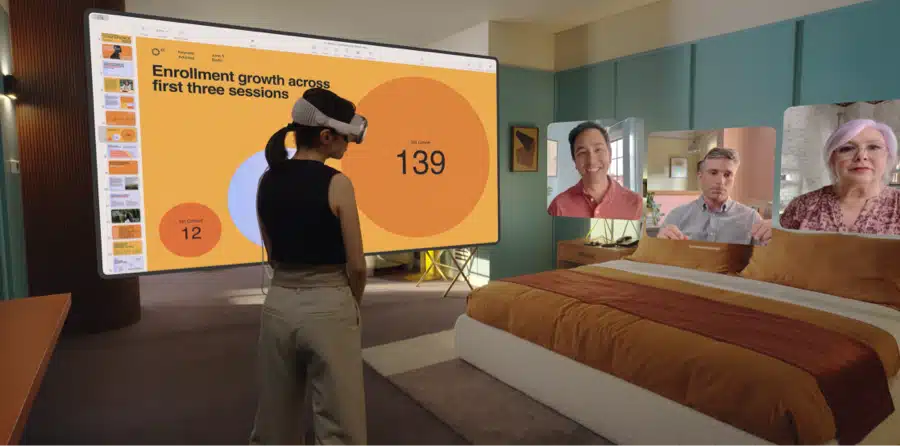 The display features two micro OLED displays with 4K resolution in each eye. The total diagonal side of the internal display is 1.41″. The Vision Pro has 23 million pixels across two panels, each the size of a postage stamp. This is more pixels than a 4K TV per eye.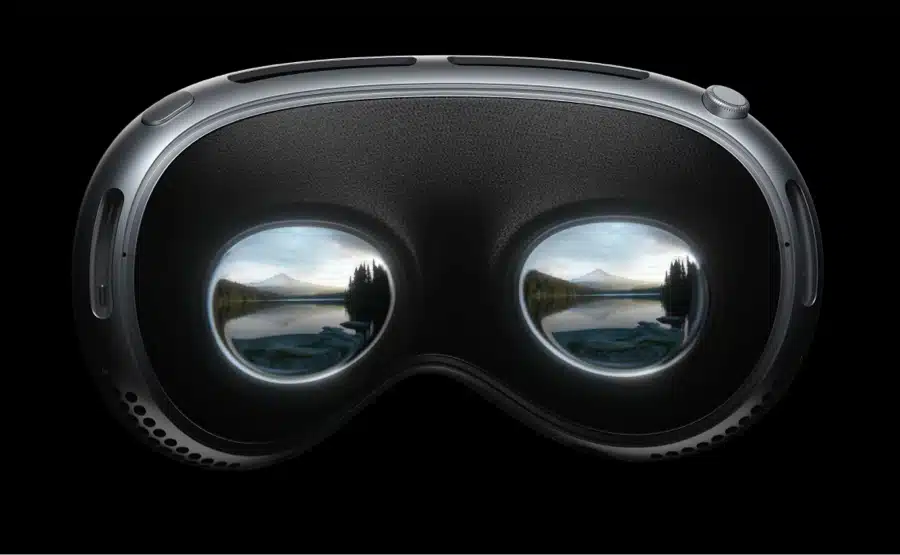 A custom three-element lens was designed to magnify and wrap the panels around the user's vision.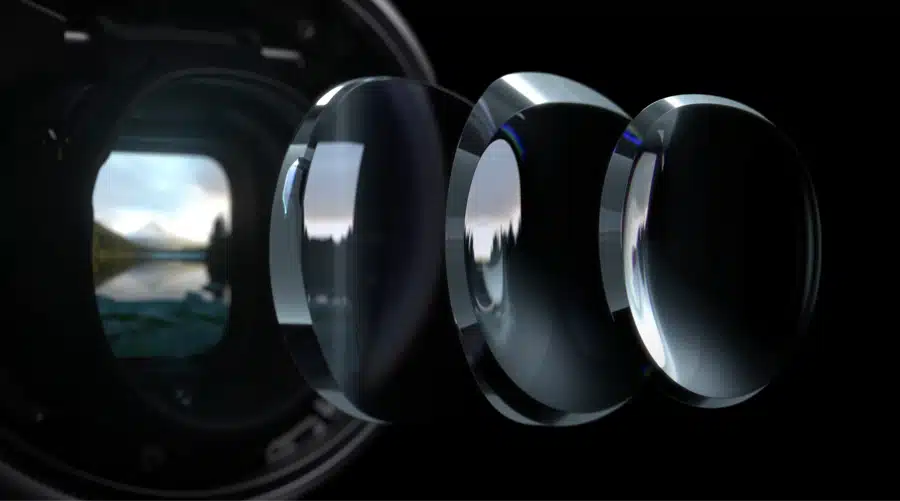 The display enables videos to be rendered at true 4K resolution, with wide color and high dynamic range.
Fine text is very sharp from any angle, which is important for web browsing, reading messages, and writing emails.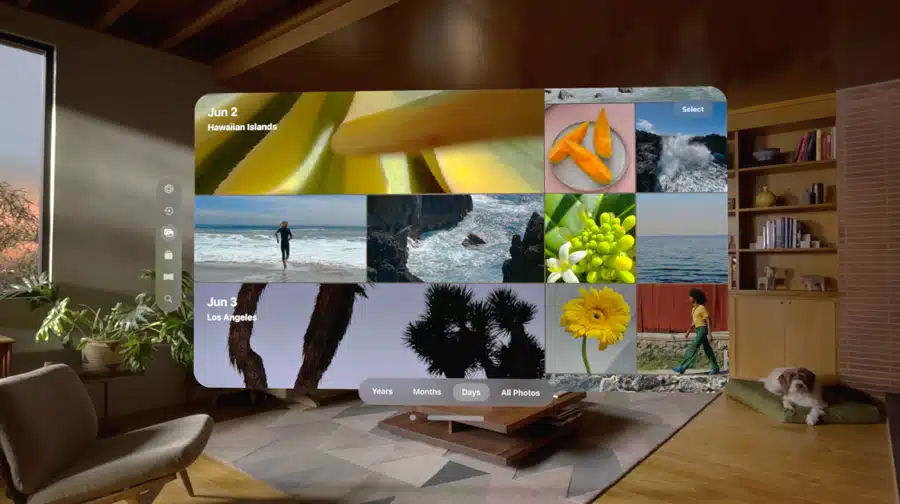 The headset features more than 5,000 nits of peak brightness.
The refresh rate of the Vision Pro is 90 Hz.
Optical Inserts
For people who wear glasses, you can buy custom optical inserts for the Vision Pro that attach directly to the display with a magnet. This offers a wide range of vision correction, no matter what your eyesight is like.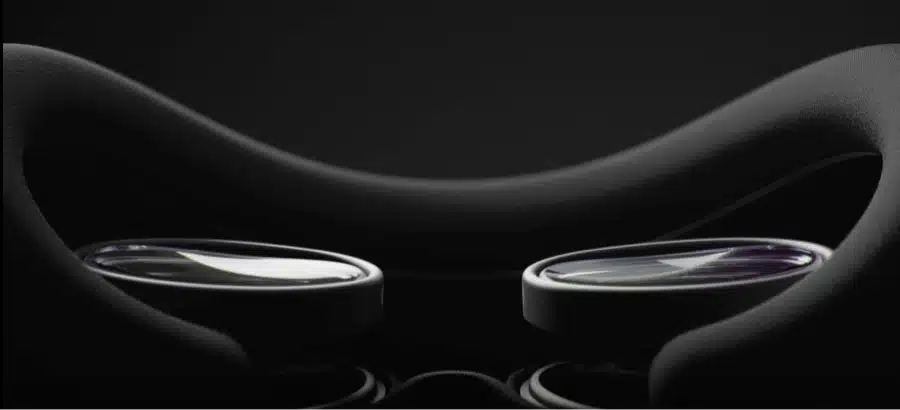 Sensors
An advanced sensor array is utilized to provide high-resolution video to the displays. The sensor system enables precise head and hand tracking, real-time 3D mapping, and more.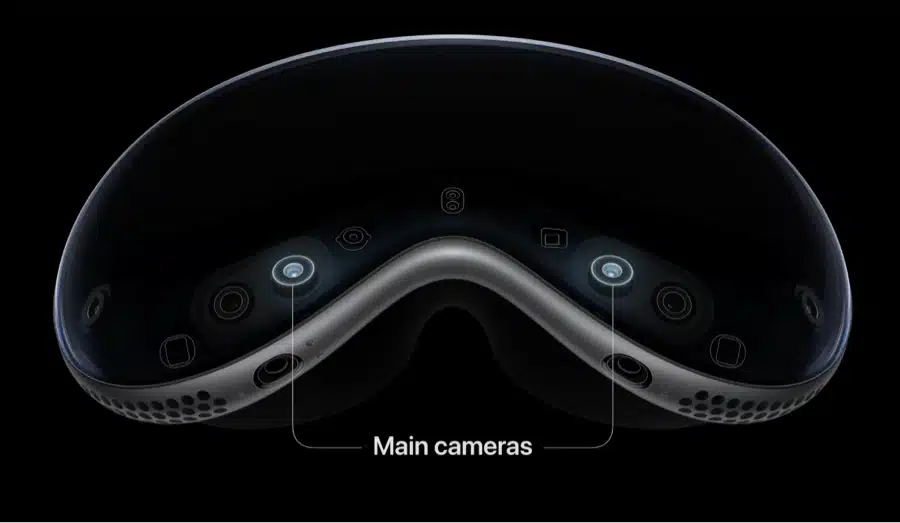 A high-performance eye tracking system uses high-speed cameras and a ring of LEDs to project invisible light patterns onto the eyes for responsive, intuitive input.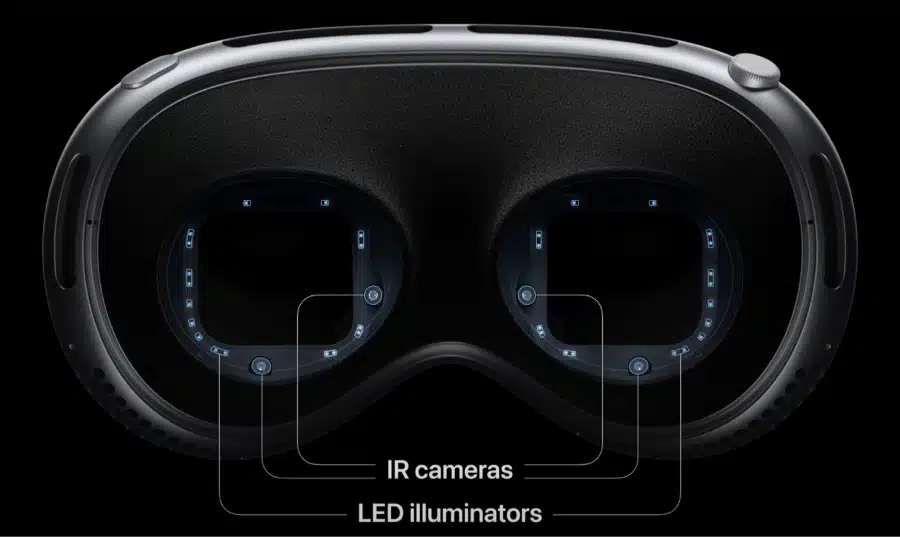 The Vision Pro processes input from:
12 cameras

5 sensors

6 microphones.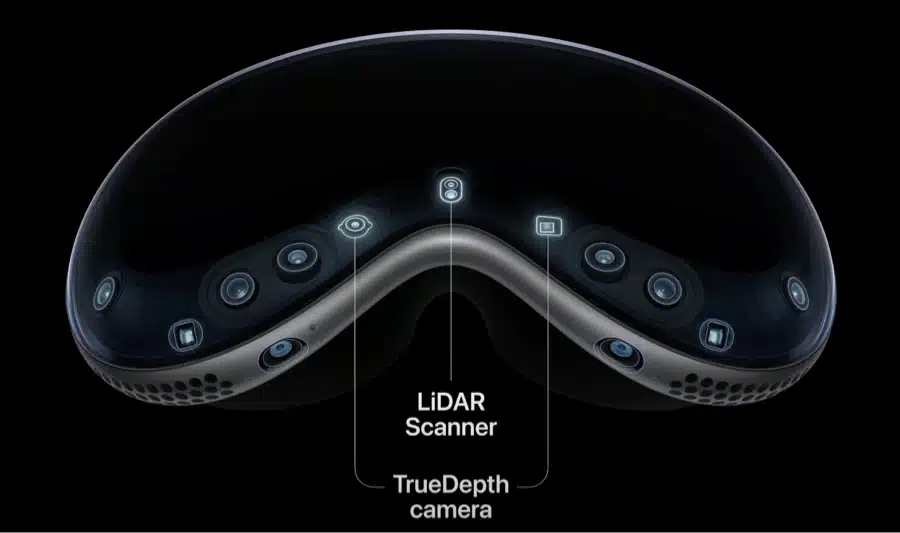 With full eye tracking, the headset offers a sophisticated foveated renderer. This allows whatever you are looking at to be as clear as possible, by saving on processing power hiding areas you aren't focusing on.
Outer Shell
The outer shell of the Vision Pro is a single piece of laminated glass that is polished.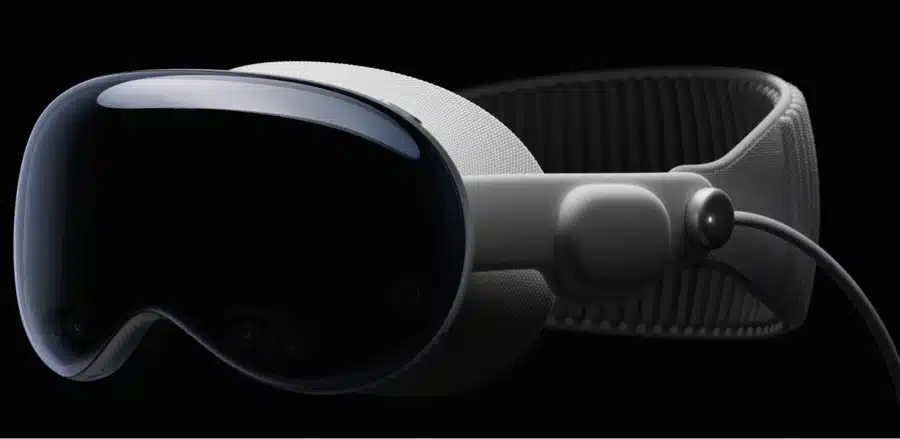 Light Shield
The inner light shield is available in different sizes to adjust to the form of your head.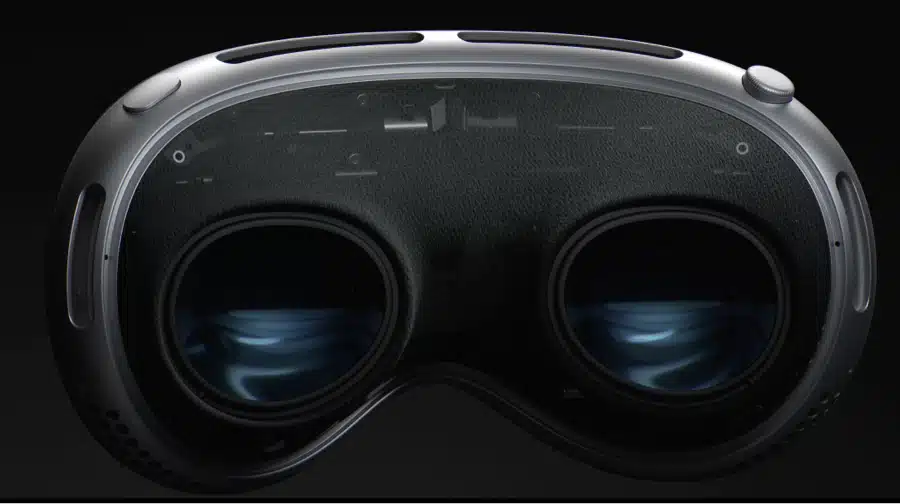 Head Strap
The head strap is a 3D knitted band with a rib structure. Apple has emphasized cushion, breathability, and stretchiness.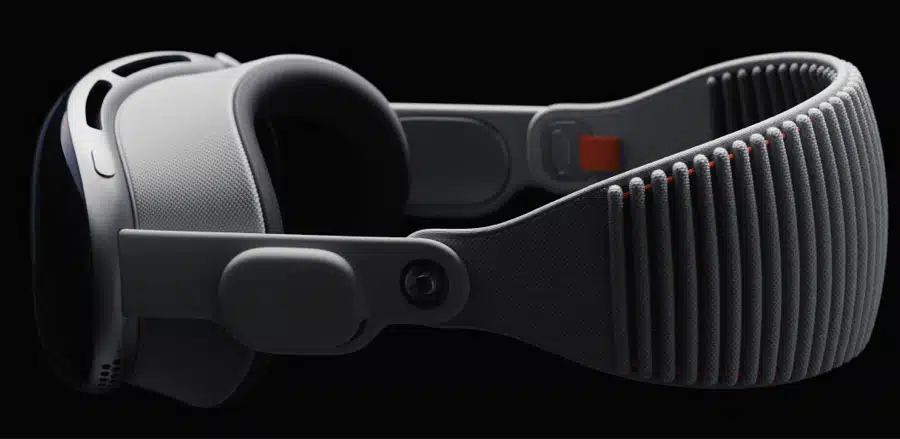 The strap is connected to your facial interface with a magnet attachment.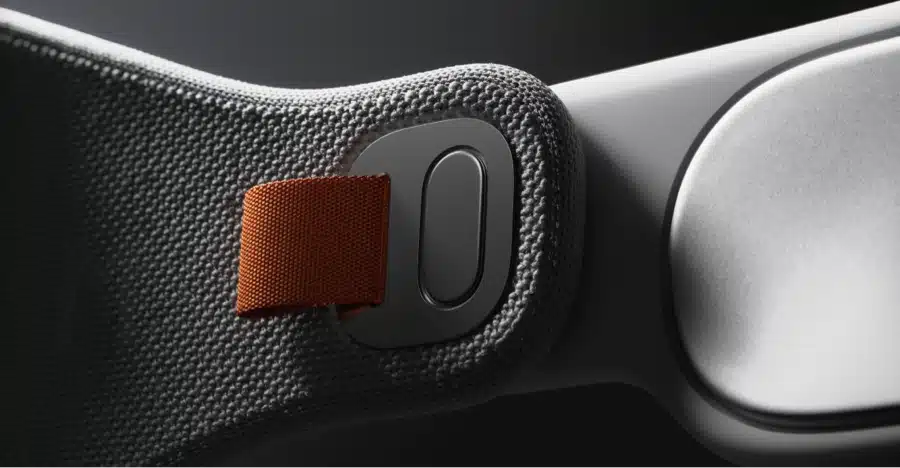 You can easily make micro-adjustments to your head strap with the included adjustment dial.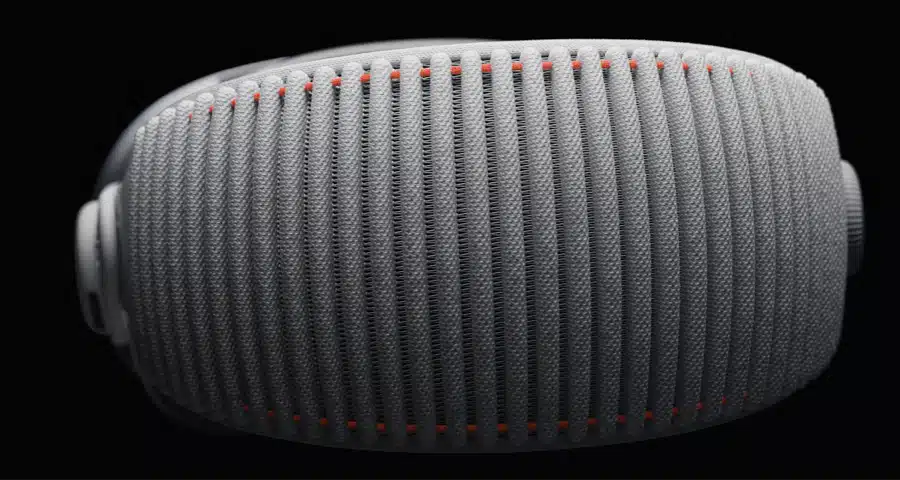 Processing Power
The foundation of this system is Apple silicon in a unique dual-chip design, featuring the Apple M2 chip and a new chip called R1.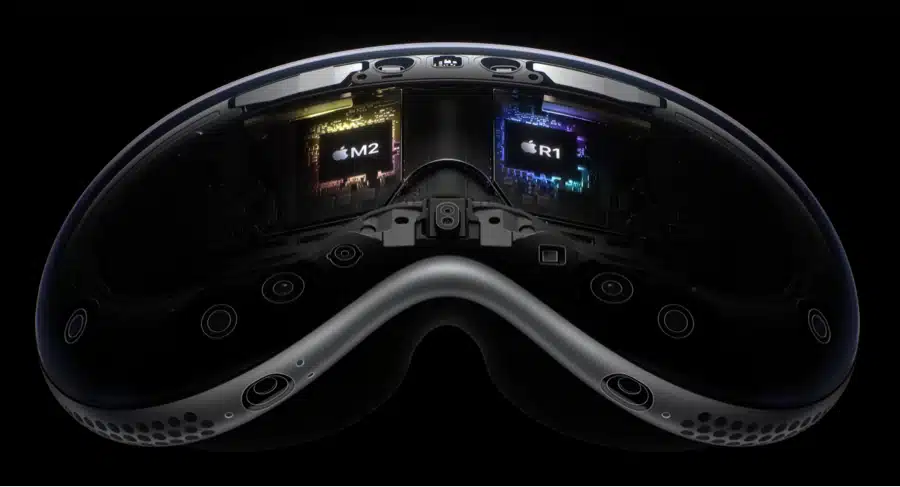 The M2 chip provides impressive compute performance, while the R1 reality processor chip handles the demanding task of real-time sensor processing.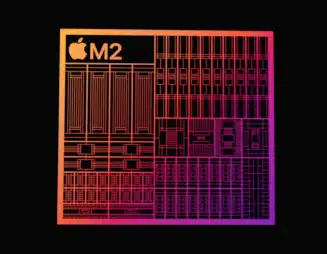 The R1 chip is responsible for rendering the augmented reality video inside of the headset as fast and as accurate as possible. It provides only 12 milliseconds of latency, which is seven times faster than the blink of an eye.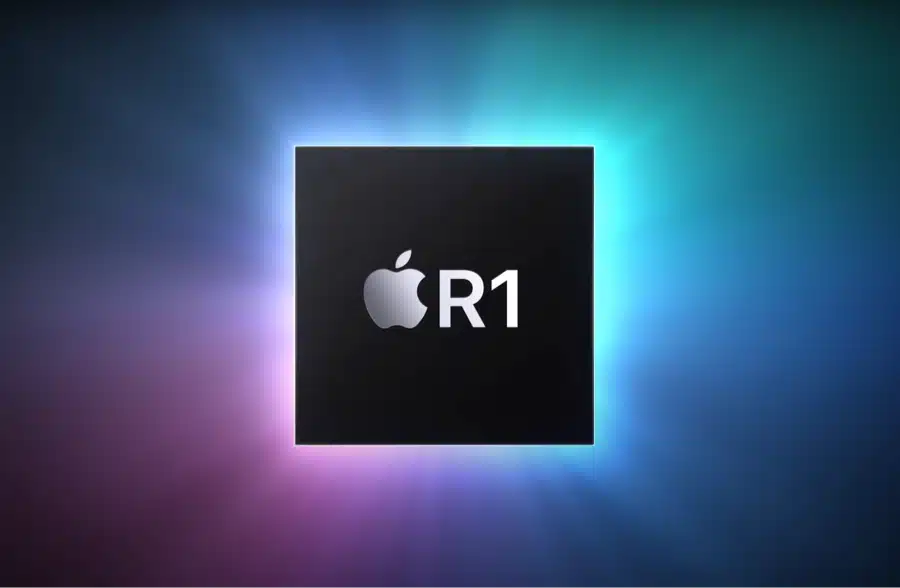 External Battery Pack
One main thing that sets the Apple Vision Pro apart from other headsets is that the battery pack is completely external.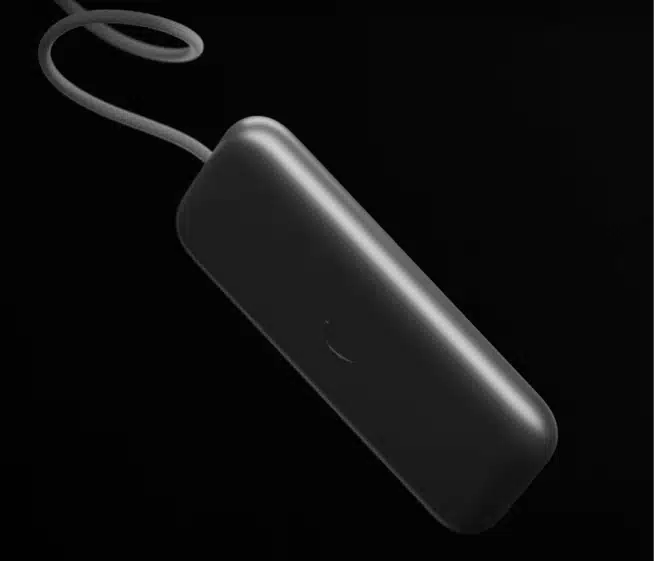 The battery cable is made from a woven cable design. The cable attaches to your headset via a magnetic, which rotates into place.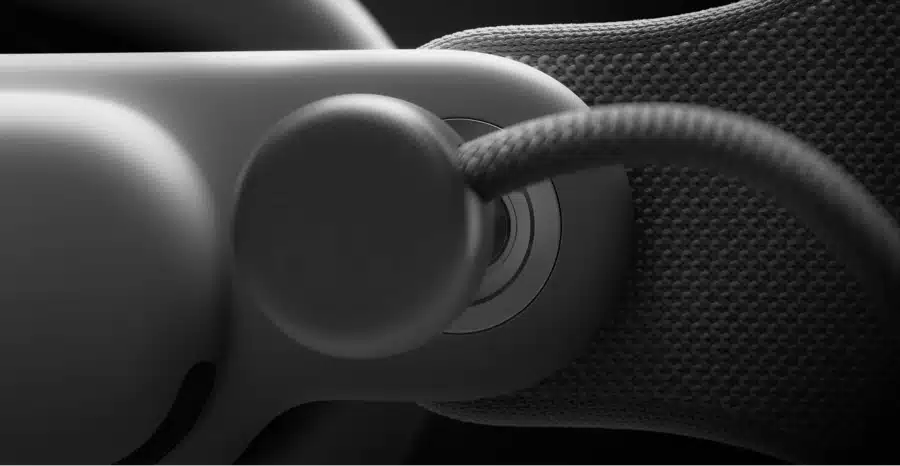 Battery Life
The battery pack lasts for two hours on a single charge.
You can also plug the Vision Pro into the wall while you work, which supports all-day use.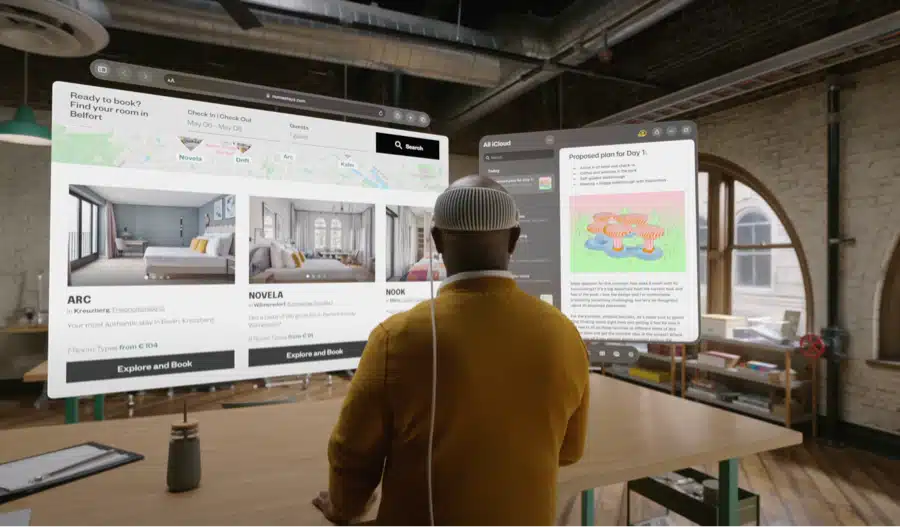 Weight
The Apple headset uses the lightest materials possible to keep the overall weight down.
One of Apple's biggest ways to reduce weight is by making the battery external to the facial interface.
Controllers
A major Apple Vision Pro feature is that the device is not meant to be used with any physical controllers.
This spatial computer relies solely on your eyes, hands, and voice to control everything.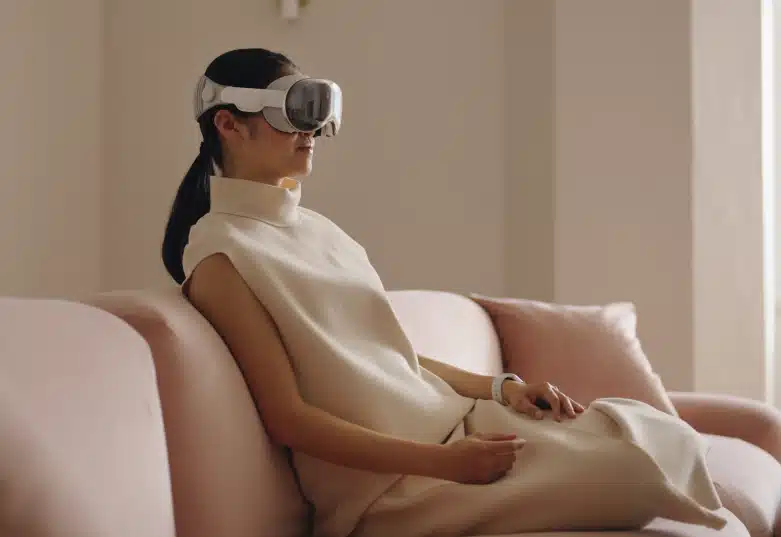 Using your index finger and thumb, you tap them together to click on the screen. Using your wrist in an upward flick motion allows you to scroll.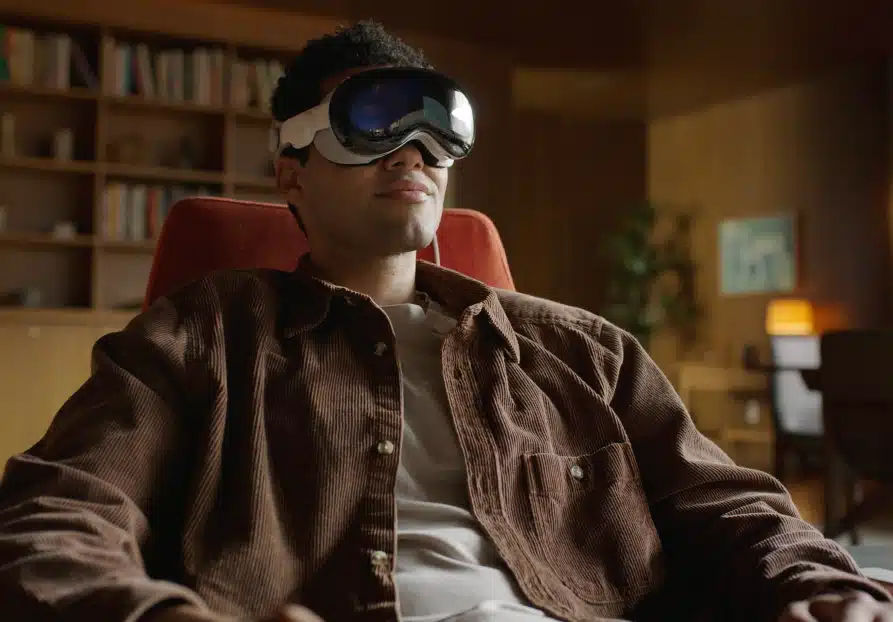 EyeSight
Vision Pro features a front display that appears as if the headset is transparent whenever someone else is in the room. This allows family and friends to see your eyes while wearing the device.
When fully immersed in an app experience, the front display clouds up so that other people know.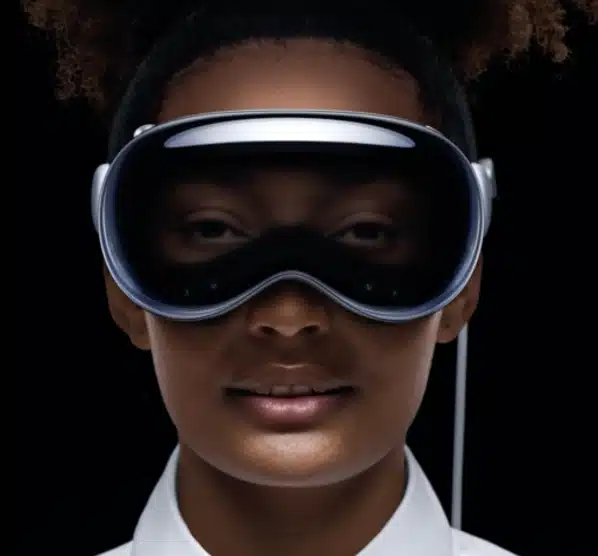 EyeSight automatically fades in and out depending on your situation and whether anyone is in the room. It seamlessly blurs the digital and real worlds to other people around you.
EyeSight uses a unique curved OLED panel with a lenticular lens to project the correct perspective of your eyes to each person looking at you, resulting in a 3D display that makes the device seem transparent.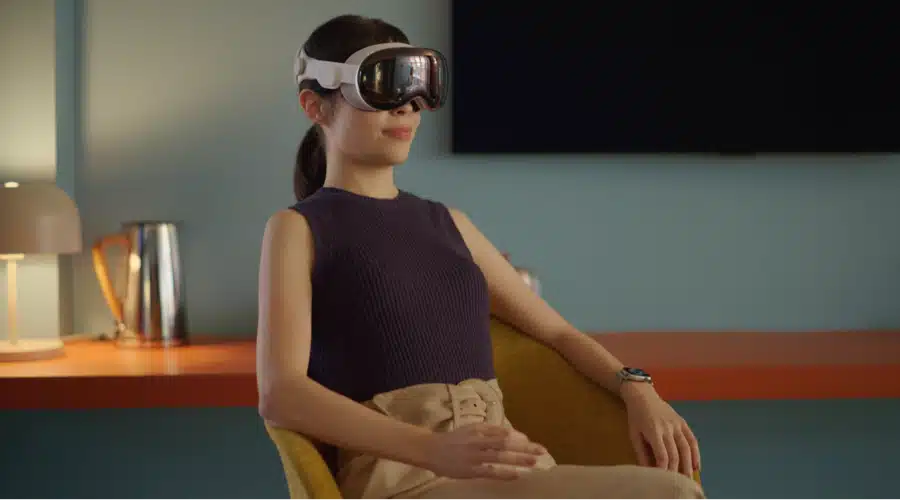 Audio
The Vision Pro features full ambient spatial audio. Each ear has personalized sound via a dual driver.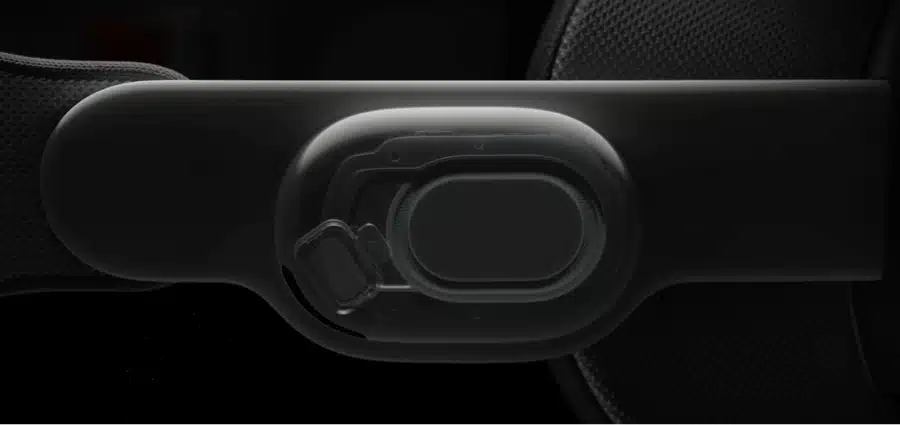 The headset matches sound to your room by analyzing the material of the objects around you. This allows the device to customize audio specifically for you. Apple called this audio ray tracing.
VisionOS
The Vision Pro uses an operating system called visionOS, built on the foundation of decades of engineering innovation in macOS, iOS, and iPadOS. This system was extended to support spatial experiences natively and includes new capabilities to support the low-latency requirements of spatial computing.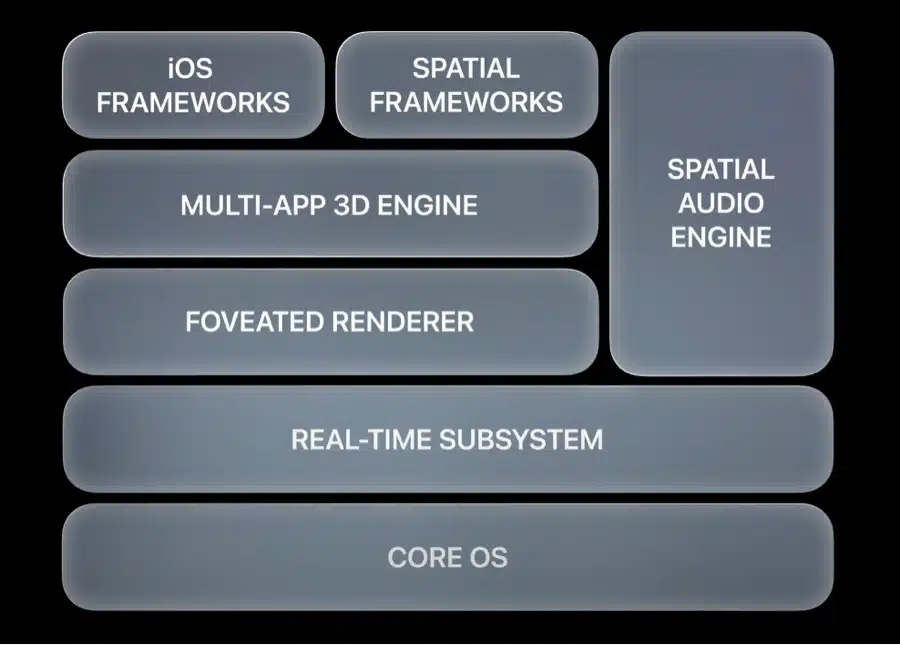 The visionOS features a real-time execution engine and a first-of-its-kind multi-app 3D engine.
The same frameworks available in iPadOS and iOS are also included in visionOS. This means hundreds of thousands of iPad and iPhone apps will be available on Vision Pro at launch.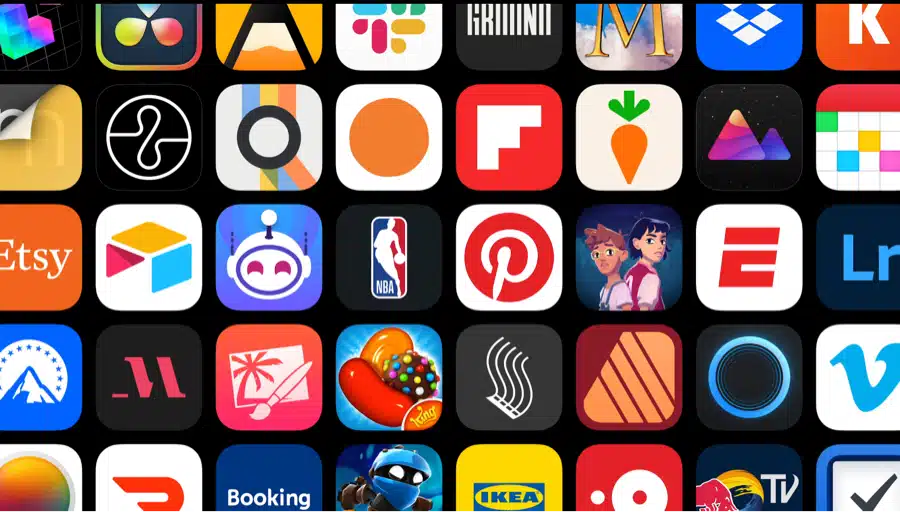 Home Screen
The home screen of the Vision Pro looks a lot like an Apple Watch home screen floating in your virtual space.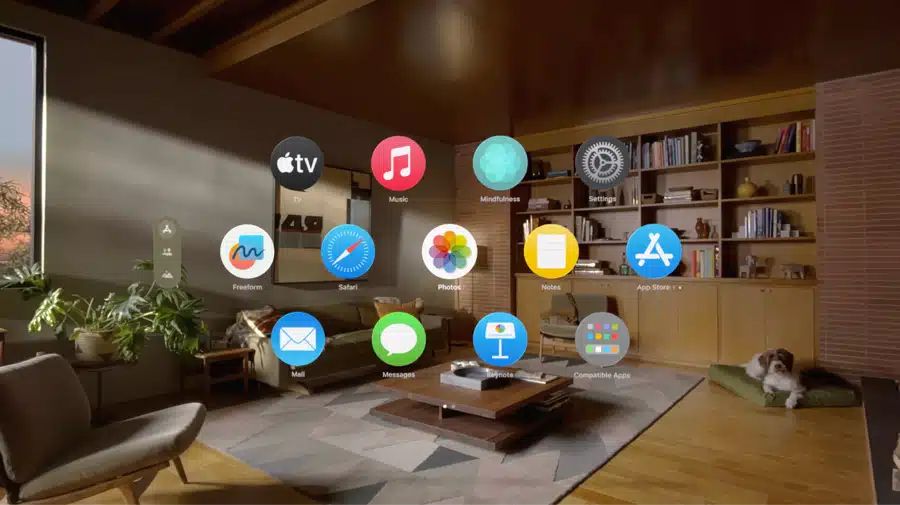 As you open up apps, they appear in your virtual environment. You can stack apps side-by-side infinitely in your virtual space. New apps occupy a new spot in your space.
As you turn your head from side to side, the focus changes to open up the app you are looking at.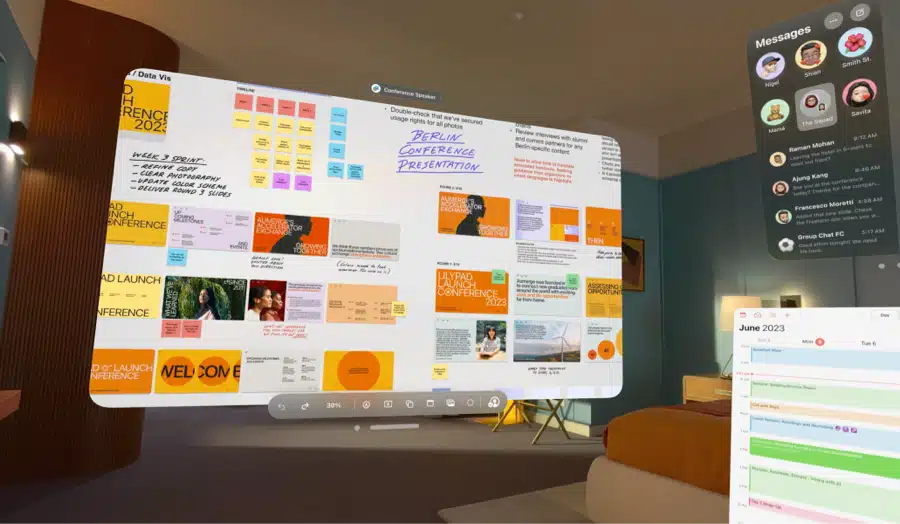 You can adjust apps to any size in your vision.
Siri
The Vision Pro features full Siri support, which has also received an upgrade.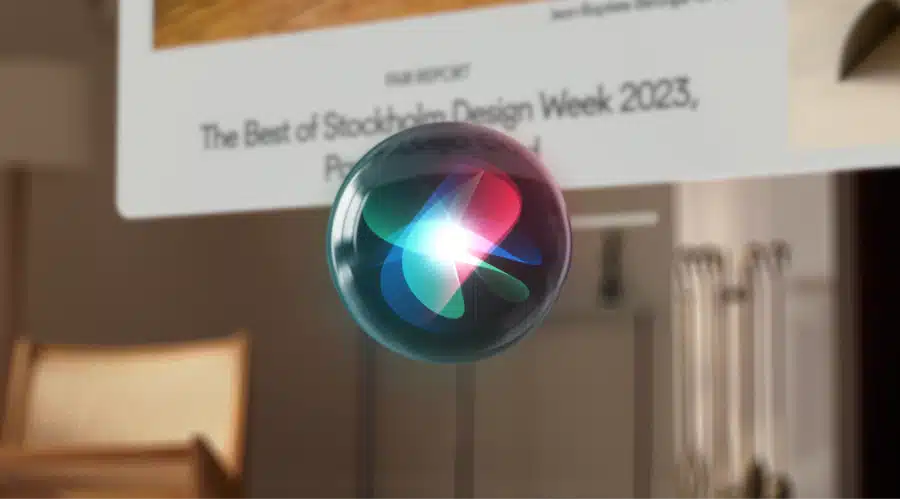 Digital Crown
Vision Pro features a digital crown, similar to the Apple Watch. This multi-functional button lets you select, zoom, and perfect special app features.
Using the digital crown, you can zoom into pictures with granularity.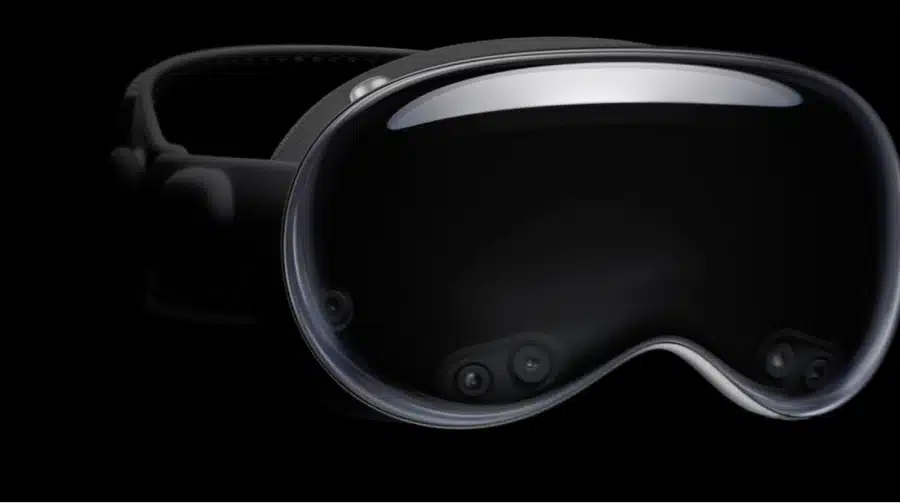 Games and Apps
Apple Arcade
Officially, over 100+ Apple Arcade games are supported by the Apple Vision Pro at launch time. All iPad apps have the ability to support the headset with the right developer setup.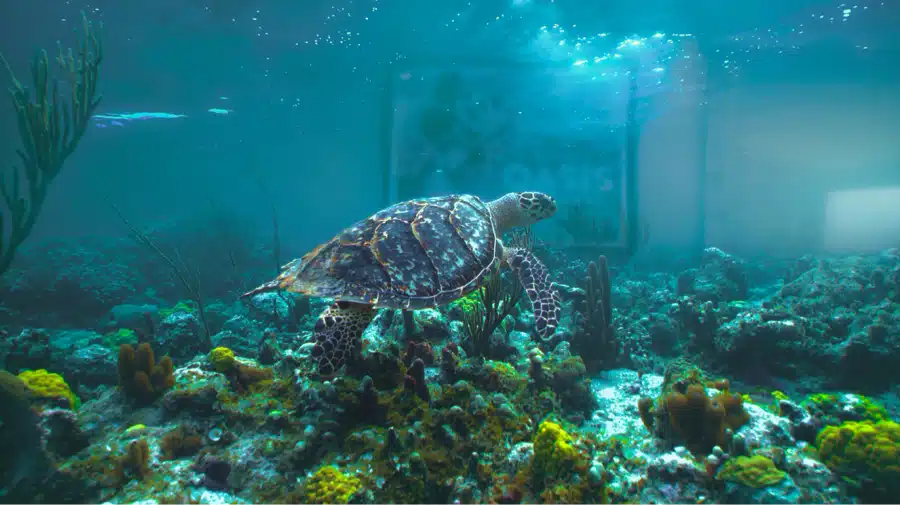 Development
Apple is introducing RealityKit alongside its other development platforms. This allows developers to create unique mixed reality experiences, apps, and games.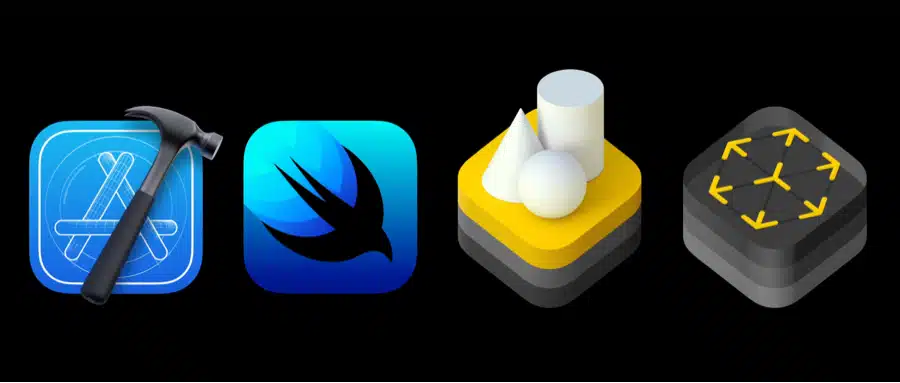 Unity Games
Apple has built full support for the Unity platform in VisionOS. This means that popular Unity-based games and apps can gain full access to visionOS features such as pass-through, high-resolution rendering, and native gestures.
Because these Unity apps run natively on Apple Vision Pro, they can sit side by side, rendered simultaneously with other visionOS apps.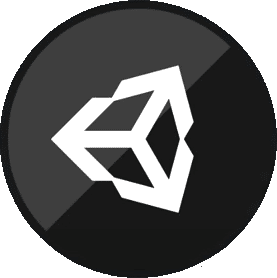 Safari
Safari has been redesigned for the Vision Pro. You can see all of your open tabs in a nice grid. Easily make text bigger or smaller with your fingers or by rotating the digital crown.
Messages
Messages features the ability to receive and open up 3D objects in augmented reality within the Vision Pro.
Facetime
If you Facetime others while you wear the AR headset, they appear in your virtual environment.
Facetime works seamlessly with the spatial audio driver in the Vision Pro to make each voice sound like it comes from different parts of your room.
A novel solution using advanced machine learning techniques was developed to create a digital Persona after a quick enrollment process using the front sensors on Vision Pro. The Persona matches your facial and hand movement dynamically and allows you to communicate with over a billion FaceTime-capable devices.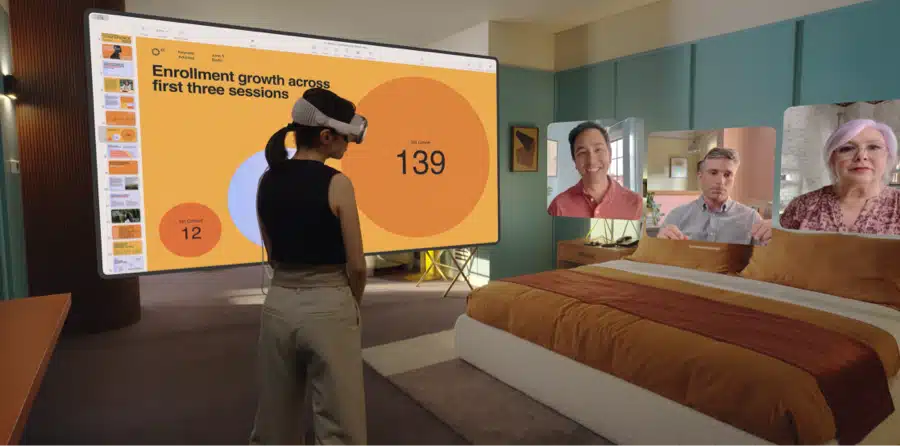 Photos
You can use the cameras on the Vision Pro to take 4K photos and videos. When you playback these photos later, you can peer into them like you are back in that 3D space. These 3D live photos work with full spatial audio.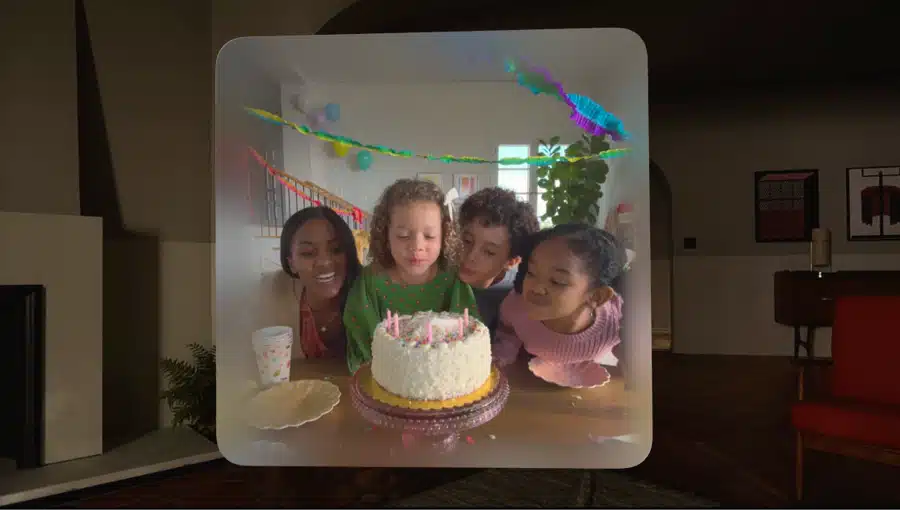 When you select a specific photo, the room will dim around you. You can use your fingers to zoom in or adjust your photo in real time.
Panoramic photos can be wrapped around you in full 360 degrees.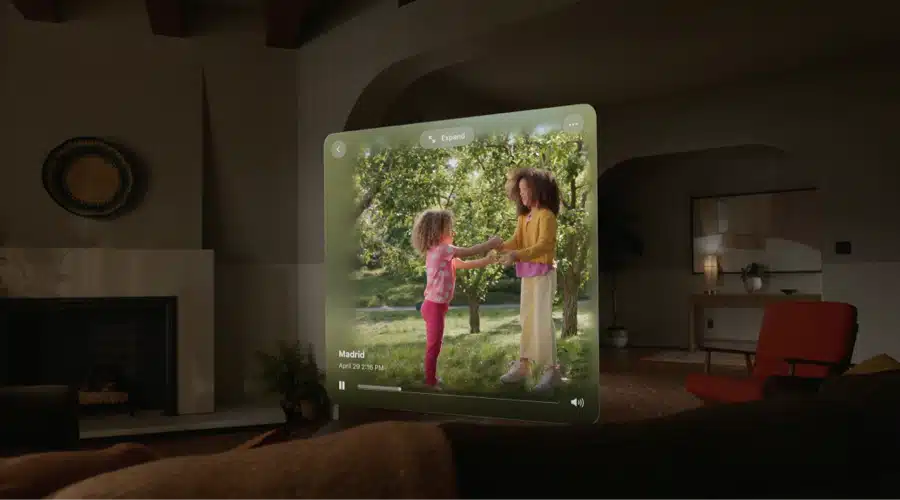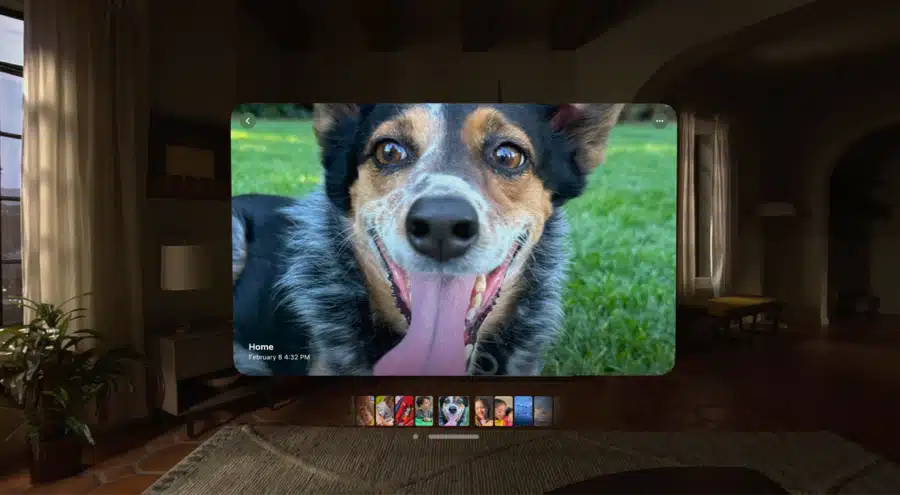 Media
Several Apple Vision Pro features focus on viewing media. You can adjust your screen size as big or as small as you want, including creating a 100-foot screen in your vision.
In cinematic mode, the Vision Pro will blur your surroundings and make your cinema screen stand out.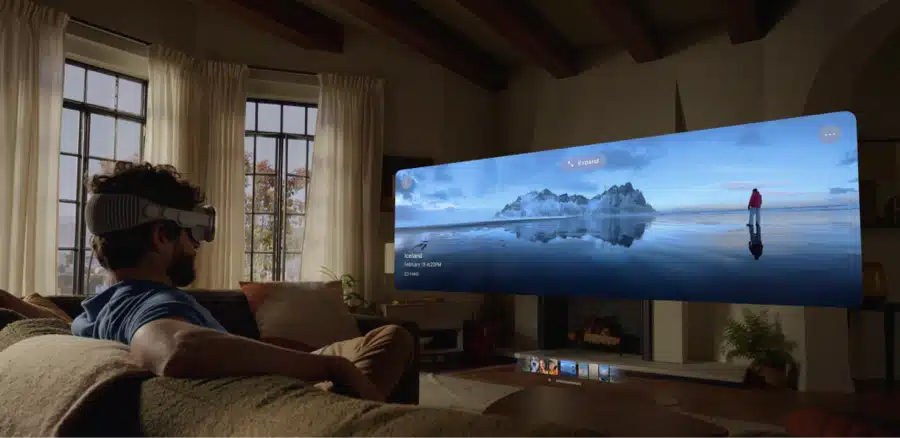 3D movies show their depth.
Microsoft Office Support
Microsoft apps like Excel, Word, and Teams fully use the expansive canvas and sharp text rendering of Vision Pro.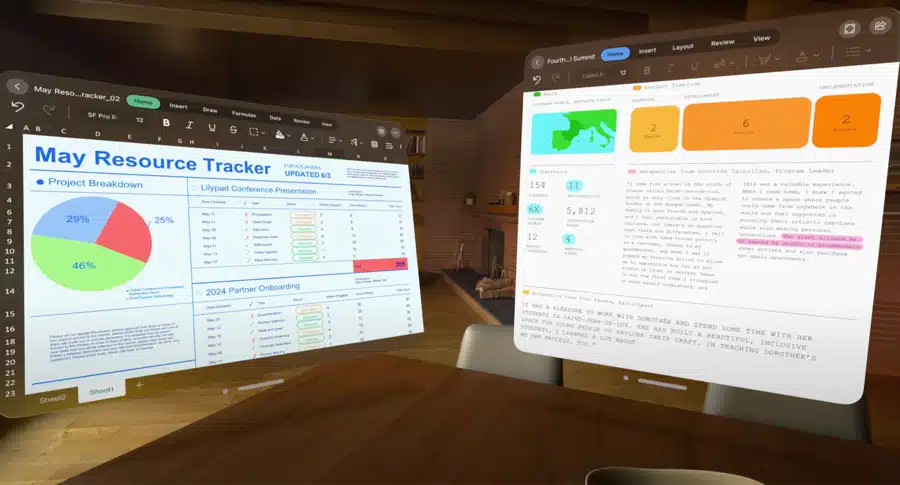 Video Conferencing
Popular video conferencing apps like Zoom and Teams can leverage your digital Persona to make collaborating easy on this device.
Augmented Reality App Store
Apple Vision Pro will have a brand-new App Store, where users can discover and download all the apps built for visionOS and compatible iPad and iPhone apps.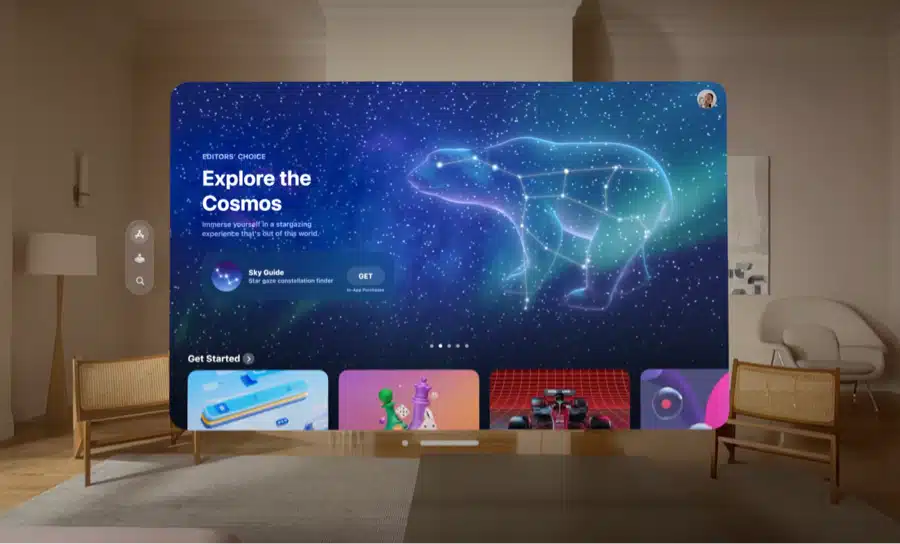 Disney+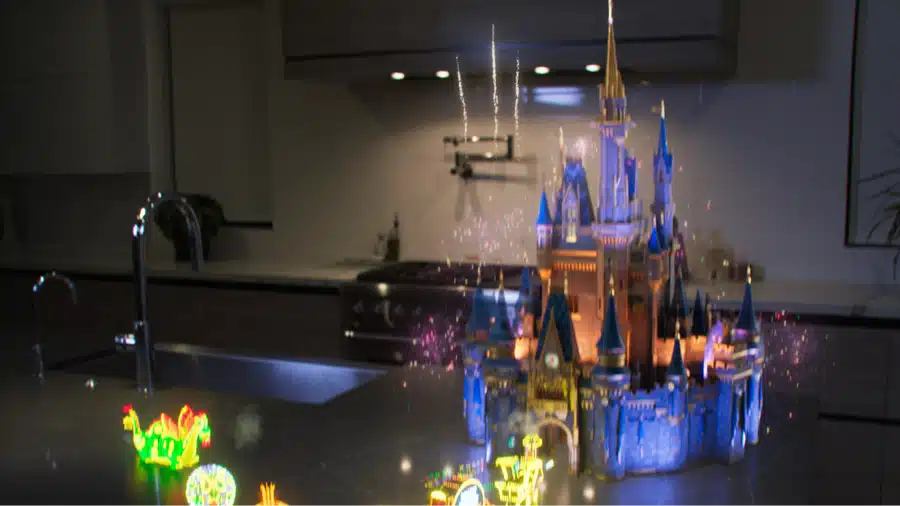 Walt Disney is a major partner with Apple on the Vision Pro. The Disney+ app will be receiving augmented reality support on day one. This includes watching multiple sports games simultaneously, advanced replays, and real-time analytics about each game in your virtual space.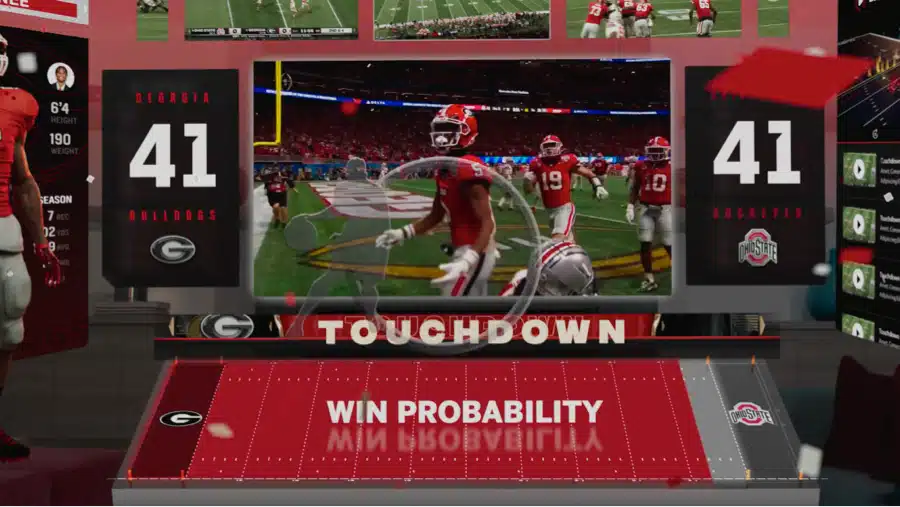 Other Games
HeartX creates an interactive 3D beating heart, giving students a whole new perspective on the body's most important function.

JigSpace lets designers collaborate to review a concept, like the design of the Alfa Romeo F1 car.

Businesses can use Stages from PTC to review and approve a new production line before manufacturing begins.

Mix your favorite tracks with djay, with a reimagined spatial interface.

With Sky Guide, you are transported into your own personal planetarium, with views you can't see with the naked eye.

You can use apps like Adobe Lightroom on a massive screen and easily control these apps with just your eyes and hands.

Remote collaboration allows you to collaborate with team members on the same document in real-time.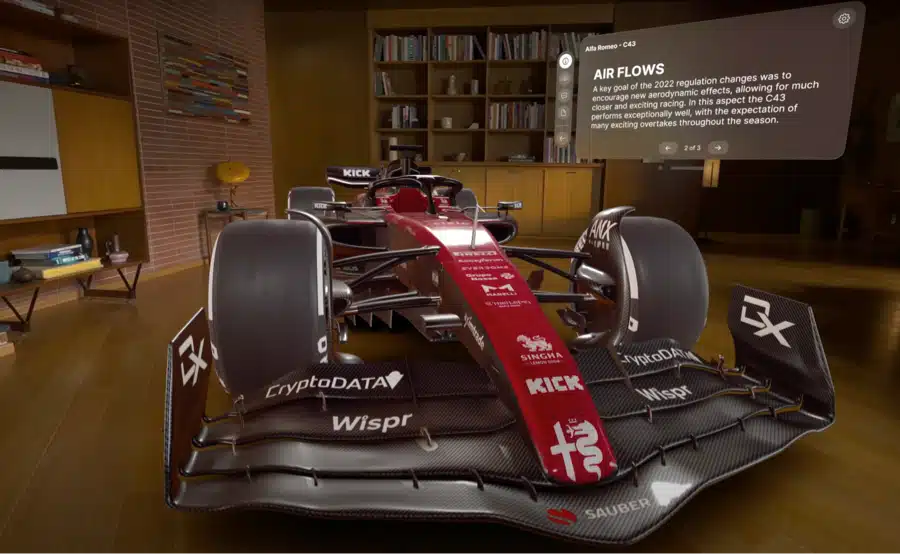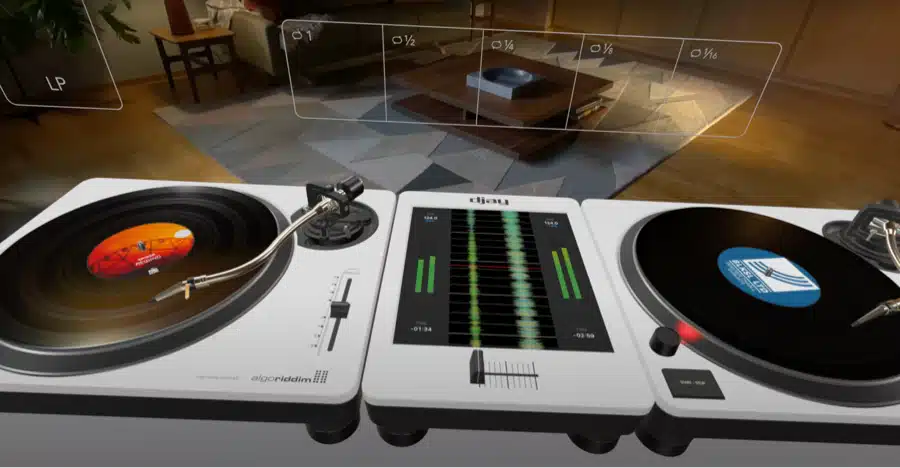 Apple Vision Pro Accessories
Apple's headset supports all Bluetooth accessories, including:
Apple Magic TrackPad

Apple Magic Keyboard

Game controllers, including the PS5

Apple AirPods
You can also turn any Macbook or iMac computer into an accessory for the Vision Pro. Place your Mac screen in augmented reality and expand the screen in your environment.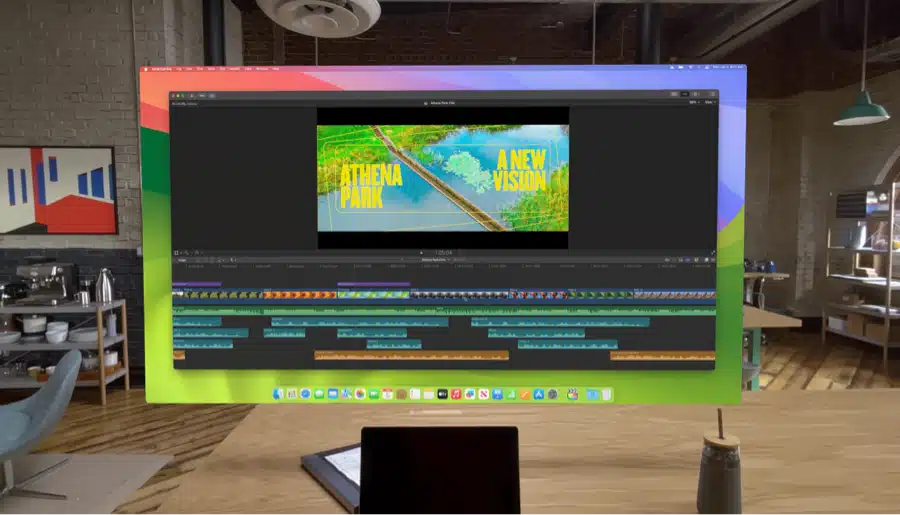 Privacy and Security
Apple Vision Pro features an optical eye unlock feature called Optic ID. When you put on the Apple VR headset, it authenticates you via your iris. Even with identical twins, the headset can detect differences.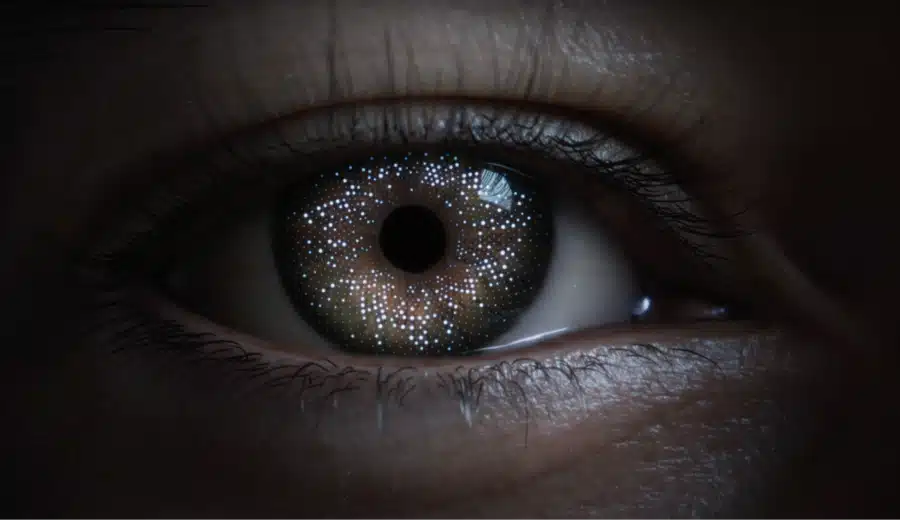 Optic ID data is encrypted, never leaves your device, and like Face ID, is only accessible to the Secure Enclave processor.
Optic ID works seamlessly with features like Apple Pay, App Store purchase, and Password AutoFill.
In Apple Vision Pro, where you look stays private. Eye input is isolated to a separate background process, so apps and websites can't see where you are looking.
Price
Apple Vision Pro starts at $3499. It will be available in 2024 on Apple.com and at Apple retail stores in the US, with more countries coming later next year.
Conclusion
As you can see by all of the Apple Vision Pro features above, this is not quite a virtual reality headset like we's come to expect. But, the form factor is not small enough to offer true augmented reality glasses.
Instead, Vision Pro sites somewhere in between. It is one of the most expensive Apple products at launch ever. Its features cater to productivity and business uses. You can run unlimited apps at a time on this thing.
Time will tell if the Apple Vision Pro takes off like Apple hopes. We will cover the new operating system and how to use the Apple Vision Pro over the next few months.