Are you looking for the best AR porn websites, apps or games? These free augmented reality porn sites below are the future of the online adult industry.
These links are optimized for your phone and work with iOS and Android. As a bonus, a lot of these websites offer virtual reality porn and regular adult content too.
Below, we'll show you:
The best AR porn apps and websites on the internet today
How to stream free AR videos on each website
How to set up your phone for watching adult content
Augmented reality porn is a sub-niche of the overall virtual reality sex category which includes interactive sex toys and games, such as VAMX. Click here to check out our full VR sex guide.
This article contains no NSFW images, but the content is only for a mature audience. If you aren't only enough to read this content, please head to our home page and check out other AR and VR content instead.
Related Post: How to watch porn on the HTC Vive Flow.
The Best AR Porn Apps, Sites and Games in 2022
What is AR Porn?
Augmented reality porn is an adult niche where performers are placed digitally in your surroundings and rendered real-time using your phone's cameras. Both Apple and Android mobile phones have augmented reality capabilities.
AR porn currently comes in a few different forms:
Augmented reality videos where a scene plays out on your phone in your house
AR games where you get to control each adult character and manipulate them how you like
Companies like Facebook, Apple, and Google are researching advanced augmented reality technology, like smart glasses. This will allow AR scenes to be viewed in the future through regular glasses without the need for your phone.
Next, we go over our favorite AR porn websites, games, and apps in more detail for you to check out.
BadoinkAR Review
BadoinkAR is an AR porn game from one of the top VR adult studios available today. In BadoinkAR, you can place a number of photo-realistic porn stars into your home.
Then, you can cycle through a number of scenes that each star will perform in front of you. Some models that are available in BadoinkAR are Emily Willis and Adriana Chechik.
Unlike a lot of the other AR porn games in this list, BadoinkAR is the best for a few reasons:
The models look realistic
The scenes they perform are quality
There are fewer glitches
BadoinkAR is a perfect start if you want to see what augmented reality porn looks like. As a bonus, BadoinkVR is included with a subscription and is filled with high quality VR porn scenes.
Click here to check out BadoinkAR.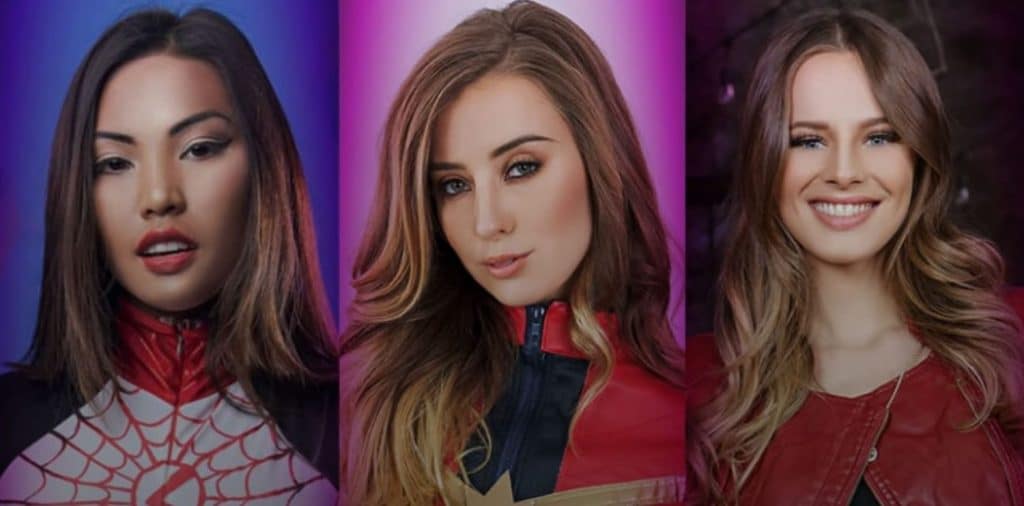 Holodexxx AR Review
Holodexxx AR is an Android-based augmented reality porn game. It is a companion game for Holodexxx, which is also one of the most popular VR porn games.
In this AR porn game, you can select any one of Holodexxx's models (9 or more). Some models are based on real stars like Riley Reid, Tori Black, and Mia Malkova.
After you select your star, you can move, scale, and rotate them in your house. Through your phone, you can watch them dance and perform a scene right in front of you.
The only drawback to Holodexxx AR is that it only works on Android phones so far. But if you have one, give it a try. And if you don't, the Holodexxx VR game is also worth checking out.
Holodexxx AR can be access from VRPorn.com, which has dozens of other VR and AR porn games to check out.
Click here to view Holodexxx AR.

ARConk Review
ARConk is an AR porn game from VR Bangers. It is available as an app for all Android phones. Unlike other options in this list, ARConk is a standalone, one time fee, app.
ARConk allows you to import a digital model into your room. You get to watch sex scenes play out in your room. This is better than other options in this list, which only show you basic poses and little movement.
The models are not photo-realistic and are completely computer generated. It may or may not be your thing.
VR Bangers has ambitious goals with the project. The next release is an AI virtual girlfriend that can talk back to you. As augmented reality becomes more mainstream with AR smart glasses, ARConk will improve as well.
Click here to check out the ARConk and VR Bangers AR porn app.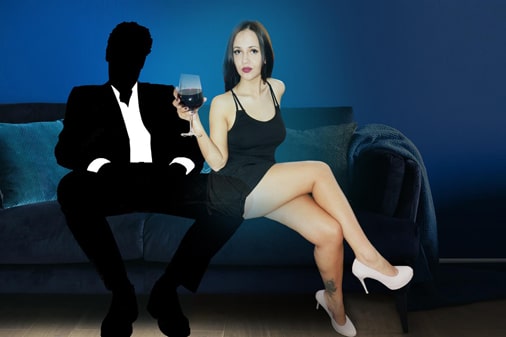 Real Girls Now
Real Girls Now is a new augmented reality experience from Naughty America. When you visit the Real Girls Now website, you can bring real life models and pornstars into your personal house and space around you.
Over 90 different girls are included in the Real Girls Now and Naughty America keeps adding more girls over time.
Each girl has a different pose and a set of animations that it will go through. They also talk to you and you can make them bigger or smaller in your house. You can rotate around them as well.
Real Girls Now is brand new from Naughty America and represents a commitment to the technology. One peculiar thing is that Apple devices don't quite work by default. You have to install the Mozilla XR Viewer in order to use Real Girls Now on an iPhone.
Click here to check out Real Girls Now.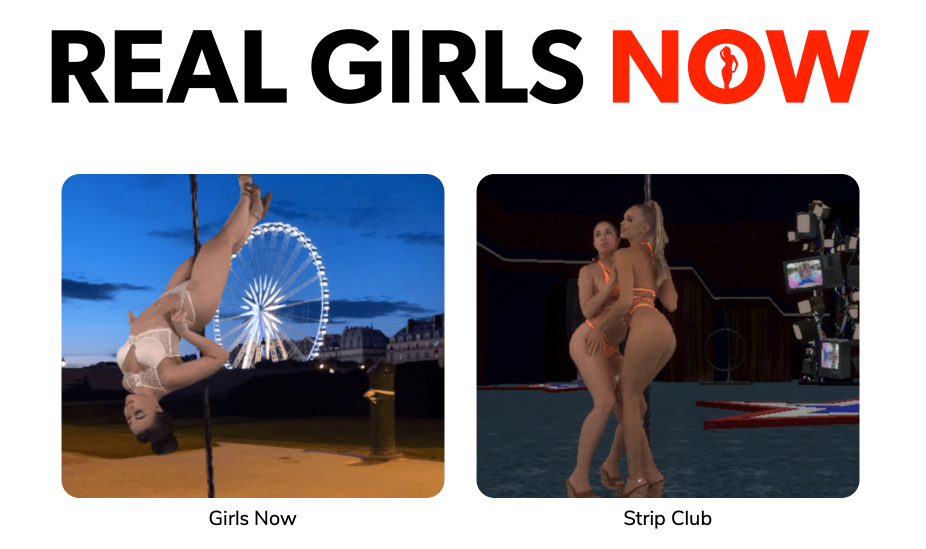 Naughty America Strip Club
The Naughty America Strip Club is a sub-section within the Real Girls Now site at Naughty America. Strip Club is an augmented reality experience that places you in a strip club with a real life model in front of you. On the screen behind the model is a video of a scene featuring that model.
Some of the most recent models included are:
Whitney Wright
Elena Koshka
Lacy Lennon
Emma Hix
Alex Coal
Each girl has at least three different poses or routines that you can cycle through. You can make them bigger or smaller in your space, rotate around them, or just enjoy the show.
The Strip Club is available for up to two minutes for free before you are prompted to buy a membership. Luckily, we like that it is included with every Naughty America subscription. It's a good added for NA VR subscribers, which is well worth its price.
Click here to check out the Naughty America Strip Club.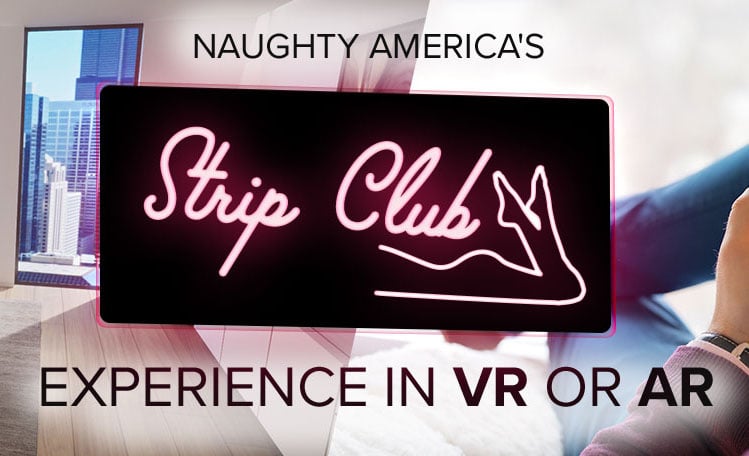 AR3X Review
AR3X is an AR porn app that you can access fromy our phone's mobile browser. It has a number of virtual girls for you to pick from. Each model, performs sex positions and sex acts in your home through your phone.
In addition, each model has a few specific dances that they'll do for you.
Unlike a few of the other options above, the models in AR3X are computer generated and don't look as realistic. When you place them in your house, you can change the placement, size, and rotation of each girl. After that, they perform their pre-assigned routines for you.
AR3X promises new girls, positions, and dances regularly. However, there aren't a lot of updates posted on the website.
AR3X has free access to limited content before you have to pay.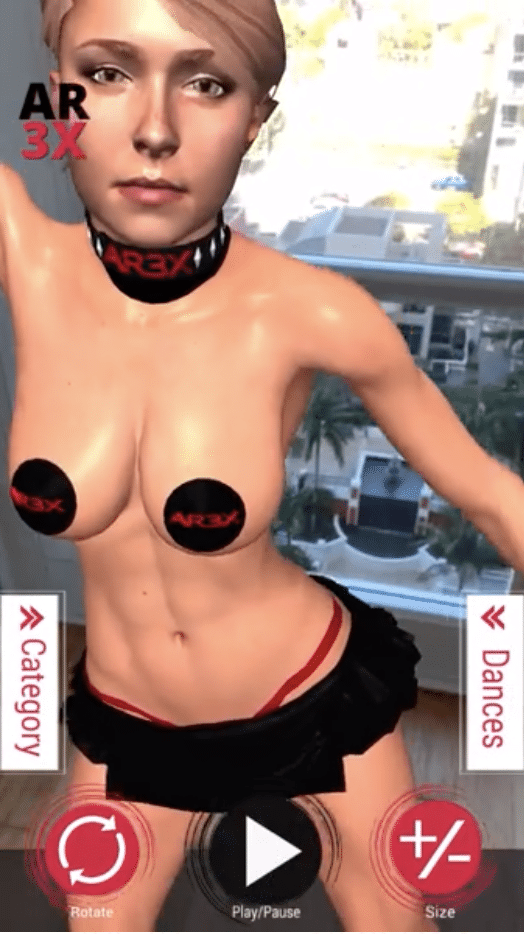 Did we miss any AR porn games that are worth checking out? Comment down below and let us know.