VR Bangers is the biggest VR porn studio today. Since they've been adding new content and website features lately, we wanted to do a full VR Bangers review on their service and product.
In this guide, we break down:
Pricing
VR Headset Compatibility
Website Features
Audio/Video Quality
Special Features
and more!
So if you've been looking into the best VR porn sites and are considering VR Bangers, read below!
What is VR Bangers?
Virtual Reality Bangers is an adult studio specializing in creating and distributing VR adult content. In addition to producing adult materials, VRB contributes to the development of VR technologies, solutions, and ideas.
VRB has been in production since 2015 and has evolved their product over time. As of 2022, they are the only adult VR studio shooting consistent 8K video content. At the start of this year, they also launched Dezyred, their first interactive adult VR game.
All of the websites owned by VRB are:
ARConk – Augmented Reality Porn
Below, we review all features and content on the site in more detail.

How to Sign Up For VR Bangers
Subscribing to the website is insanely easy. Click here and then click on the green Join Now button.
If it is your first time visiting the site, you might see a pop-up similar to the one below for an extreme discount. This offer is often one-chance only, so take advantage of it if you see it!
Paid vs Free Content
Unlike regular adult content, VR porn is very hard to find for free for a few reasons:
Content needs to be in high quality, which takes up a lot of bandwidth
Videos are made for VR headsets, which not everyone has
For these reasons, consider VR porn similar to Netflix. You are paying for the convenience of content which is not easy to get otherwise.
Next up, we will go more in depth into our VR Bangers review by looking at all the features it has!
Price
VR Bangers has a few different pricing tiers to check out. Each subscription comes with a few different features.
VR Bangers sometimes has deals on their subscriptions, so you'll want to check out their website for the latest details.
1 Month
For $15, you get access to the website for one month. It includes the following features:
6K video streaming and downloading
Unlimited access
The ability to cancel anytime
1 Year
8K UHD video streaming and downloading
Over 20 VIP bonus videos
Unlimited access
The ability to cancel anytime
Lifetime
8K UHD video streaming and downloading
Over 30 VIP bonus videos to watch
Unlimited access FOREVER
All pricing tiers comes with a VR bundle option, which gives you access to the VR Bangers Trans website. It contains the same high quality content for trans content.
VR Headset Compatibility
VR Bangers is compatible with all major headsets. Specifically, the website lists the following devices:
Oculus Rift / Rift S
Oculus Quest 2 and 1
Oculus Go
PlayStation VR
Windows Mixed Reality
HTC Vive
Gear VR
Google Daydream
Android
iOS
From our experience, connecting to the website in VR is standard on all headsets. The way method is to launch a default web browser and type in https://arvrtips.com/go/vr-bangers/
The second way is to launch a VR media player such as PLAY'A or DeoVR and navigate to https://arvrtips.com/go/vr-bangers/ from there.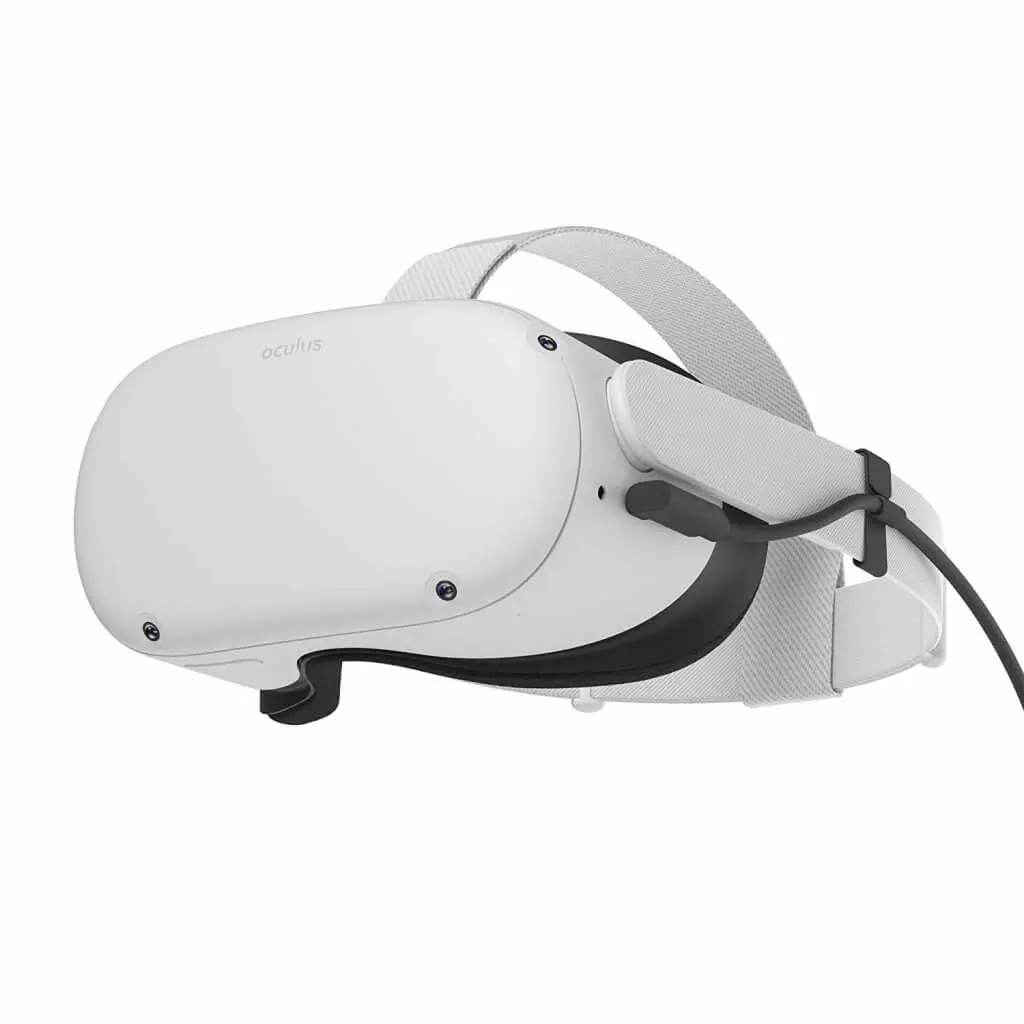 Website Features
We found that the VR Bangers website comes with some really nice features when you have a membership.
3 Weekly Updates
The studio provides three new updates every week. They contain some of the most popular adult models acting out scenes that are specific for virtual reality.
Streaming and Downloading Options
All content on the website can be streamed in your VR headset or on a mobile app. You can also download content for watching later too.
World's Hottest Pornstars
VR Bangers has always had an awesome reputation for shooting some of adult's biggest stars in unique scenes. Compared to aggregated sites like VRPorn or SexLikeReal, VRB offers more recognizable faces in higher quality situations all on its own.
We also like VR Bangers' originality in shooting scenes. Content is fun, light-hearted, and unique. Some of the movies and game parody scenes are well worth it, such as content based on Jumanji, Cyberpunk 2077, and more.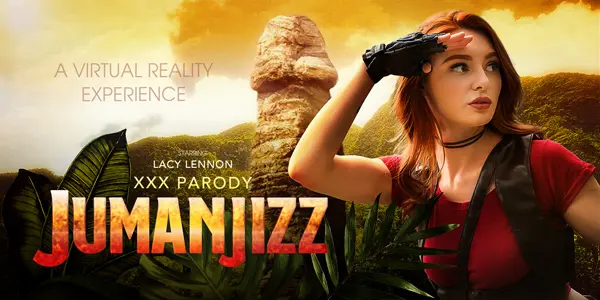 Audio/Video Features
VR Bangers has a number of features that virtual reality users will really like:
8K video content
VRB is one of the few websites on the internet shooting 8K scenes for virtual reality. They don't license their content in full 8K, so the only way to check it out is with a full subscription.
If your internet connect can't support 8K, don't worry. You can quickly toggle back to 6K or 4K with the click of a button.
180 degree and 360-degree videos
You will find 360-degree videos, which is unique for VR porn studios in 2022. This adds another layer of immersion while your are watching.
Binaural ASMR sound
Binaural sound is a method of recording scenes using two microphones. They are arranged to create 3D stereo sound for listeners. This surround sound in virtual reality makes adult content much more immersive than non-VR videos.
Autonomous Sensory Meridian Response is the relaxing sensation on your scalp when you hear pleasing audio. It is a brain massage triggers by smooth sound and whispers.
This combination of high quality video and audio puts VR Bangers on another level. We've been asked to review content from nearly every VR studio and nobody matches VRB in this area.
VR Bangers on PLAY'A
VR Bangers has full support with the PLAY'A media play VR app. It's the most recommended way to stream videos in virtual reality.
The PLAY'A app comes with some really nice features that make videos even better:
Support for 2D, 3D, flat, 180 degree and 360-degree videos
8K video quality support on supported hardware
All Video formats supported – MKV, MP4 and more
Quick jump to the next position
An easy and intuitive user interface
Shake smoothing
Privacy mode for incognito browsing
Advanced picture adjustments for brightness, contrast, saturation, and more
VR Video adjustments for tilt, height, zoom, playback speed, and more
Click here to install the PLAY'A media player on your VR headset.

Dezyred
One of the big new features that VR Bangers has is Dezyred, an interactive choose-your-own-adventure game. Dezyred contains fully featured scenes and storylines featuring some of the biggest adult stars in the game today.
You play a character in the movie and the decisions you make will lead to different sexual and non-sexual scenes. Dezyred is separate, but complimentary, to your VR Bangers membership.
Compared to other VR porn games, Dezyred is very high quality. Scenes are shot completely custom for the game and you won't find them anywhere else.
VR Bangers Review: Conclusion
Overall, VR Bangers has a ton of premium features that are enticing for virtual reality users. 8K video quality, 360-degree videos, and three scenes weekly are enough to get most people to sign up on the spot.
Unique storylines, popular models, and the ability to both stream or download content are other big wins.
The free PLAY'A media player app has close integration with the VR Bangers website. It offers some nice features like the ability to pan, tilt, and zoom your video in real time.
We would highlight recommend VR Bangers to any user. It is the gold standard for VR porn.