In this guide, we'll show you how to play Roblox in virtual reality on a VR headset. We'll also show you some of the best Roblox VR tips and tricks to get started.
Specifically, we'll go over:
How to play Roblox on any VR headset including the Oculus Rift S, HTC Vive Pro 2, Oculus Quest 2, and more.
How to turn VR mode on and off in Roblox
Roblox VR controls
Roblox VR tips
Troubleshooting help if Roblox VR is not working
Frequently Asked Questions
Do you want to know how Roblox works and how to play the game? Read on to find out!
After you are setup, check out our list of best Roblox games to play in VR today.
What is Roblox?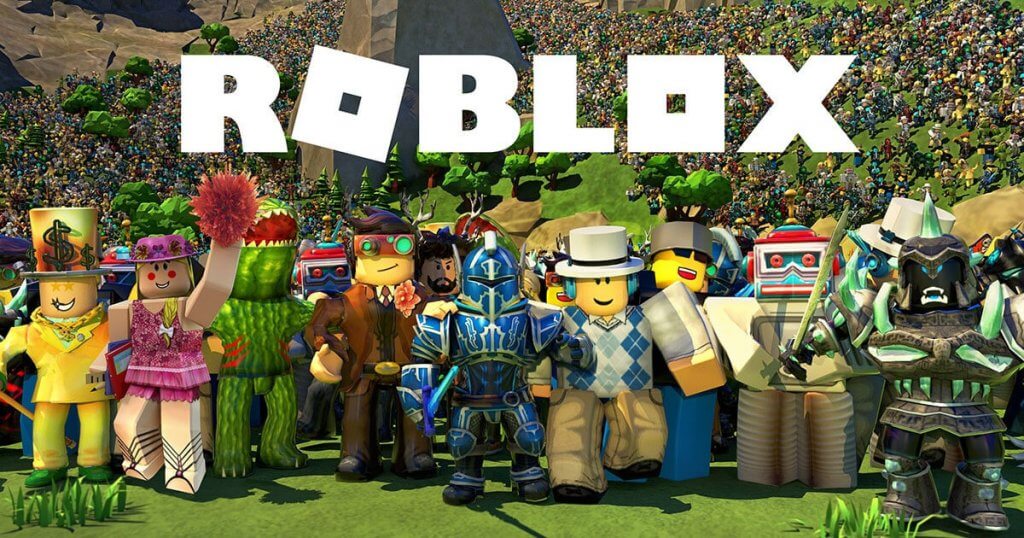 Roblox is an online multiplayer video game co-founded by David Baszucki and Erik Cassel. It's not a single game, but rather a collection of more than 50 million games. All Roblox games have been created by its community of players, making it the largest social experience ever.
Roblox is a completely free-to-play game. The platform makes revenue off of the in-game purchase of Robux. You can use Robux to upgrade your avatar or purchase game upgrades that can give you an advantage in battle.
Roblix is a huge library of "user-generated content", where the content platform is games. There are current over 164 million active Roblox users. Over half of all children under the age of 16 in the United States play the game.
You can download Roblox for computers, games consoles, and mobile devices like smartphones or tablets. Once installed, you can browse and play its user-generator catalog of games. Social features are also key to its appeal, including the ability to add friends and chat to them while playing.
Roblox officially launched in 2006 and has been growing steadily ever since.
Roblox VR
Roblox VR allows players to access all Roblox games with a virtual reality headset such as an Oculus Rift S or HTC Vive Pro 2. Instead of a game controller or keyboard and mouse, you use your hands and body to navigate interactively. Camera controls work with the movement of your head instead of a basic controller or keyboard. You stand or sit in your living room and play.
It's a good introduction to virtual reality since there are many different types of games to play.
Roblox developers can choose to customize the control scheme of their games for VR players to make things more smooth and efficient. This type of customization for VR users improves the virtual experience of Roblox on all VR platforms.
Today, Roblox is one of the most popular games for VR players. When virtual reality support originally came out, the game played very uneven for players. VR players could move around faster, but they could not interact with objects as fast. The Roblox development and engineering team has spent a lot of time balancing out the controls for VR and non-VR players in order to make the experience fun for everyone.
Roblox Scripts
In addition to the 50 million different games on the platform, there is a whole community of Roblox Scripts available to check out. Scripts allow you to alter and adjust the game or your character to give you an advantage. Because there are scripts that help you cheat in the game, some game lobbies turn off the usage of scripts.
Check out our complete Roblox scripts list for the best one to use in virtual reality.
How to Play Roblox VR
To get started playing Roblox in virtual reality, simply follow the instructions below for your VR headset to get started on this content platform today.
IMPORTANT: If you have the Roblox beta version installed, you MUST uninstall it first before you follow any instructions below. The Roblox beta version does not support virtual reality and you will have trouble setting things up if you use it.
After you uninstall the Roblox beta version, install the regular version of the game with VR support from here. After that, you can complete setup in your VR headset using instructions below.
How to Play Roblox on Oculus Rift S – Setup Guide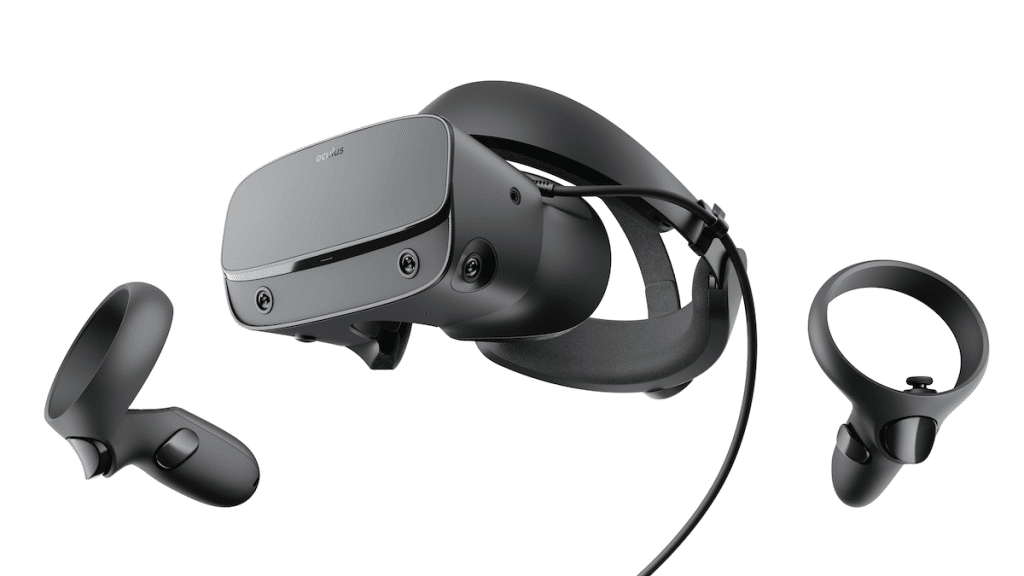 In order to play Roblox in VR on your Oculus Rift S, follow these setup steps:
Open the Oculus App on your computer
Select the Settings gear icon in the upper right corner.
Click on Gear Settings
Select General on the left menu
Toggle the Unknown Sources setting so it appears as a check instead of an X
Confirm your selection to enable this setting
How to Play Roblox on the HTC Vive (Vive, Vive Pro, Vive Pro 2) – Setup Guide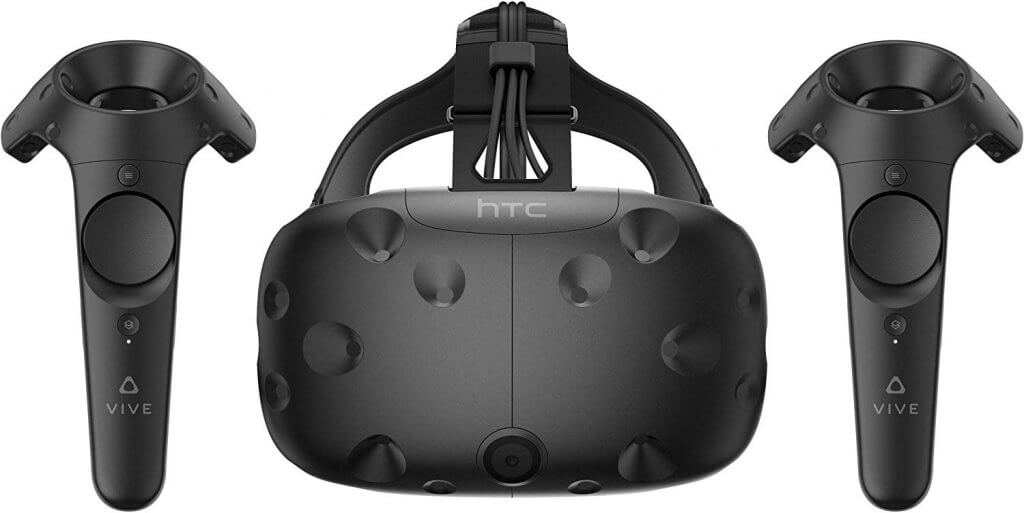 In order to play Roblox in VR on your HTC Vive, follow these setup instructions first:
From your computer, open the SteamVR app.
Make sure your base stations are powered, headset is connect, and controllers are on.
The status icons on the SteamVR app and the status lights on the hardware should all be green.
To bring up the System Dashboard, press the System button on either controller.

Note: When you quit the SteamVR app, the controllers will automatically turn off. The controllers will also automatically turn off after being idle for a period of time.
How to Play Roblox on Oculus Quest – Setup Guide
In order to play Roblox on your Oculus Quest, follow the instructions below to set things up. Note that you need a PC in order to get things working and you cannot play Roblox wirelessly yet.
Setup Oculus Link between your Quest headset and your PC. Click here to view our Oculus Link setup guide (link will open in a new window so that you can come back here after).
Make sure that your Oculus Quest has a green status light in the Oculus phone app to show that it is connected to your local network.
Make sure that Oculus Link is running
Now you can launch a Roblox game in your browser using the instructions below and it will launch in VR mode on your Oculus Quest headset.
How to Launch Roblox VR
Select Play on a Roblox game: https://www.roblox.com/games
You'll see a square screen on your monitor indicating VR mode
Put on your headset and play
How to Toggle Roblox VR On and Off
You can toggle VR Mode on or off in-game, switching the display between your VR headset and your computer monitor.
To toggle virtual reality mode on and off:
Bring up the System Menu by pressing ESC on your keyboard, or by clicking the hamburger menu button in the upper left-hand corner of the screen.
Toggle the VR option to ON/OFF
Now, the control scheme will revert back to the opposite method for playing.
How to Disable VR Mode in Roblox
If you want to disable virtual reality mode in Roblox manually without having to unplug your headset every time you want to play on your monitor, follow these instructions below.
On your computer, go to C:\Users\*username*\AppData\Local\Roblox.
Right click on Globalbasicsettings_13 and click Edit.
Scroll down to where it says <bool name="VREnabled">true</bool> and change true to FALSE.
Now you can play Roblox without having to unplug your VR headset. Roblox will launch on your monitor.
Roblox Not Working in VR? Here's Why!
If you were successful in linking your PC to Quest or Quest 2, and able to put on the headset in the virtual desktop mode to play Roblox, but you could not find the option to enable VR, it might be because of the following issues:
You are using a beta or old version of Roblox
Go to the Roblox website, and from there, try uninstalling and downloading it again. You'll want to install the latest version of Roblox for maximum VR compatibility. Make sure you install the Roblox app as an administrator if you have access.
The Roblox world does not support VR
Not all Roblox games support VR and there are also a few games that do not support Oculus Quest or Quest 2 controllers. Here is the list of games you can play with Roblox.
Once you hover over to the in-game settings menu, you may find a VR option. If you cannot find a VR option, choose another Roblox world.
You might require Steam VR
Try playing Steam VR along with the Quest. Follow the instructions given in this link to connect your PC to the Oculus Quest or Oculus Quest 2 using this guide.
After Steam VR starts running, you can begin any Roblox game and Roblox should automatically run in VR mode.
Roblox VR Controls
Depending on which virtual reality headset and controllers you own, the controls for Roblox VR are slightly different:
Oculus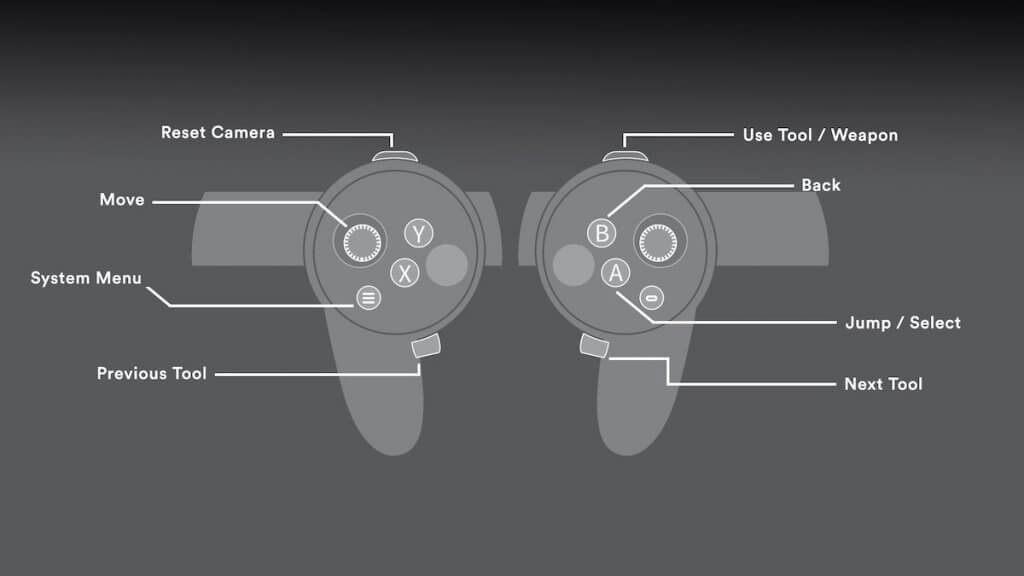 HTC Vive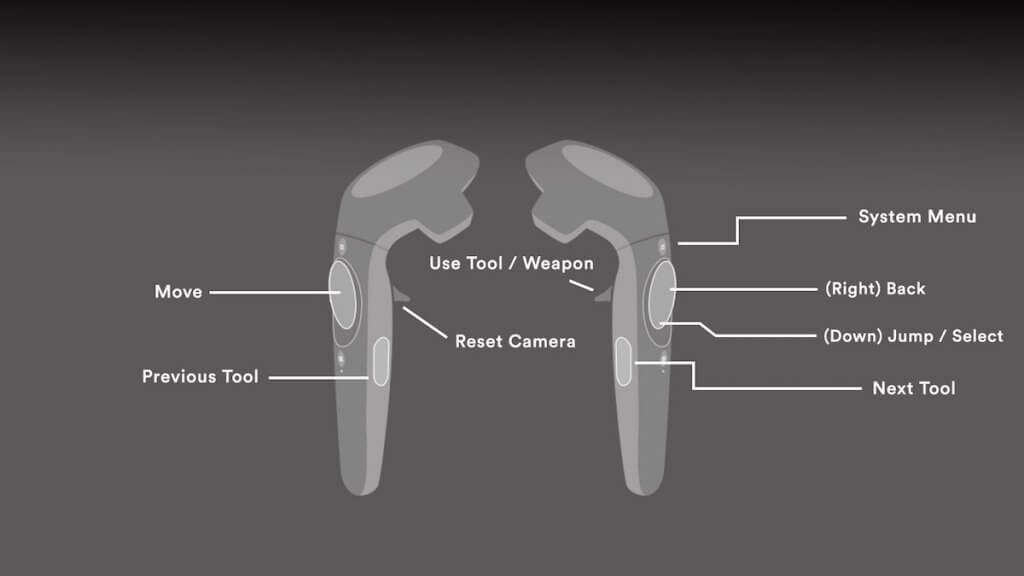 In-game Menu
All major system settings and preferences can be accessed by bringing up the radial menu in VR. To open up the menu, tap the Menu button on your VR controller.
Once the menu comes up, here are all of the options you can adjust:
Select any of the following options:

System Menu – Access system options
Player List (list icon) – View the game server's player list
Recenter Camera (two arrows pointing at each other) – Recenter the camera on your character
Notifications (bell) – View Roblox notifications
Exit Game (door) – Exit the game
Backpack – View your in-game inventory
2D UI Toggle – Toggle 2D UI feature on/off, should stay on for optimal Roblox gameplay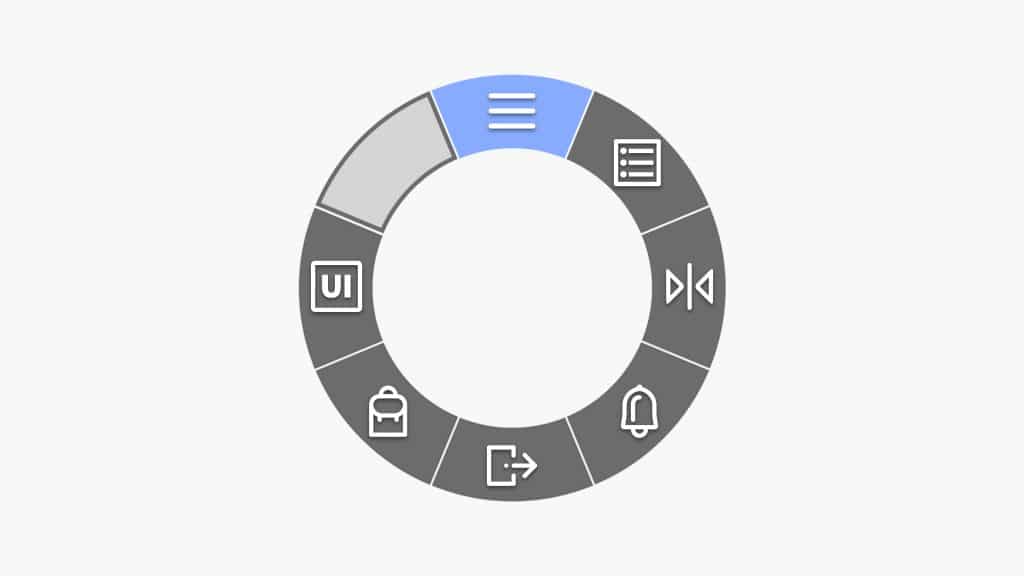 You should be setup and ready to play any Roblox game in virtual reality mode. Some users online have reported that Roblox VR works better for the Oculus than for the HTC, but comment below and let us know what your experience is.
Some games have altered control schemes in virtual reality, which are set up by the developer. Read the information files before you start playing in VR to help you understand the controls.
Roblox VR FAQ
Are you having trouble getting Roblox working in virtual reality mode? Here are some troubleshooting tips and help that players in the community have offered:
Does Roblox really have VR now?
Yes, you can play Roblox in virtual reality. Use the instructions in this guide to play Roblox on your Oculus, HTC, or Valve VR headset.
What VR headsets work with Roblox VR?
Because Roblox has added virtual reality support through the web browser, we believe that ANY VR headset can be used to play the game. Simply follow the instructions above in this guide and comment down below if you are having any trouble.
How much does Roblox VR cost?
Virtual reality support for Roblox is completely free. All you need is a compatible VR headset such as the Oculus Quest 2 or the HTC Vive Pro 2.
Can You Play Roblox VR on the Oculus Quest?
Yes, you can play Roblox VR on the Oculus Quest! Unlike PCVR headset, the Quest is Android-based and runs on its own independent operating system. However, an update called the Oculus Link lets you play games on your PC and power them through your headset. Using Oculus Link (or Virtual Desktop), you can play Roblox in VR mode on your Quest. View our setup guide for the Oculus Quest above.
What is the biggest game to play in Roblox?
If you are overwhelmed at the number of games included in Roblox, the biggest games in terms of number of plays are as follows: MeepCity (4.5 billion plays), Jailbreak (3.1 bn), Adopt Me! (2.7 bn), Royale High (2.4 bn), Murder Mystery 2 (2.0 bn), and Work at a Pizza Place (1.9 bn).
How do you uninstall the Roblox beta?
If you have the beta version of Roblox installed on your computer, you MUST uninstall it. The beta version of the game does not contain full VR support. After you uninstall the program on your computer (program data too), install the latest version of Roblox from here. After that, trying to complete your setup steps above again.
Can you play Roblox VR without a PC?
No, you cannot currently play Roblox VR without a PC and a connected VR headset.
Best Roblox Games
Are you wondering which Roblox games to try out in virtual reality first?
Check out our guide of the best Roblox games to see what kind of things the platform offers.
From Bird Simulator and MeepCity to Royale High and Murder Mystery, there is something for everyone to try. You can be a police office in charge of a crime scene or a monster in charge of terrorizing others. The Roblox gaming platform lets you use your imagination in a big way.
Roblox Virtual Reality Gameplay Videos
Not sure what to expect from Roblox in virtual reality? Check out these gameplay videos below to get a better idea.
Do you have any Roblox VR tips for first time players? Did we miss anything in this guide? Comment below and help others out!