In this guide, we show you how to install and play Pavlov Shack custom maps on the Meta Quest. Plus, we break down the best Pavlov Shack custom maps to install.
Pavlov Shack VR is a popular multiplayer first-person shooting game for virtual reality. Custom map and mod support is available for the Meta Quest 2 or 1.
In this guide, we will go over:
The best Pavlov Shack custom maps
How to join and play custom maps offline and online
How to host your own Pavlov server and custom game
Previously only available for the Steam VR version of the game, custom maps allow you to play new game modes in new environments. Mods make the game a lot more exciting.
NOTE: This tutorial guide is for Pavlov: Shack for the Meta Quest.
If you are having trouble, comment down at the bottom of this guide and let us know!
What is Pavlov: Shack?
Pavlov Shack is a competitive first-person shooter game for the Meta Quest. It is based off of the original Pavlov game released for PC VR headsets. It focuses on a realistic experience, with sights and sounds matching real life where possible. You can play in both casual and competitive modes depending on how confident you're feeling. As well, there is an offline mode if you don't want the pressures of playing with other people.
Some graphics on Pavlov: Shack had to be scaled down for the Quest compared to the Steam version.
Game Modes
Pavlov contains support for a few different game modes:
One in the Chamber
Team Deathmatch
Search and Destroy (SAD)
Gun Game
Deathmatch (Free-for-all)
TTT (whodunit)
The Hidden
King of the Hill
Zombies
Infection
Push
Prophunt
The Hidden
The Hidden is a is a new game moden in Pavlov that is based on the mod of the same name for Half Life 2. It is an asymmetrical game mode where one player is "Subject 627". 617 is extremely agile and quick and is also 99% invisible.
Other players make up the I.R.I.S. team, who's job is to find and kill Subject 617.
Each round of The Hidden ends when either 617 is eliminated, I.R.I.S is full eliminated, or the 5 minute time limit runs out.
Pavlov games that arer in The Hidden game mode are denoted by HDN in the match picking screren.
Default Maps
Two default maps are included in Pavlov Shack today:
These maps are fun, but can get repetitive if you play regularly. It is because of this that playing Pavlov Shack custom maps has become so popular.
For the final release, the team plans to include more official maps with the final game.
Pavlov Shack Custom Maps
Starting with update #23, there has been full Pavlov Shack custom maps support in the game. Just like Beat Saber allows you to customize the game with custom songs, Pavlov does the same with custom maps. This means that you can download, install, and play any of the dozens of fan-made maps for Pavlov Shack.
Since the community is quite active, new Pavlov Shack custom maps are constantly in development all the time. Maps based on other popular video games such as Mario, Counter-Strike, and Halo are available.
Custom maps on Pavlov Shack can be played three different ways:
Offline against bots
Online by joining other servers
Online by hosting your own server
We have tutorial instructions below on how to play custom Maps in Pavlov using any of the methods listed above.
How to Install and Setup Pavlov Shack Custom Maps on the Meta Quest
Pavlov custom maps for the Meta Quest can be played three different ways. The instructions for finding and playing these maps is a little different in each scenario.
Joining Other Community Servers
If you aren't too picky, you can join any server in Pavlov online without any extra setup or configuration. If the server is using a custom map, your Meta Quest will automatically download the map to your headset.
When you join somebody else's server, the map and the game mode is already set up. You will be unable to change this.
To join other community servers that other people have set up, follow the instructions below.
First, log into Pavlov Shack Online. From the main menu, click on the Filter button.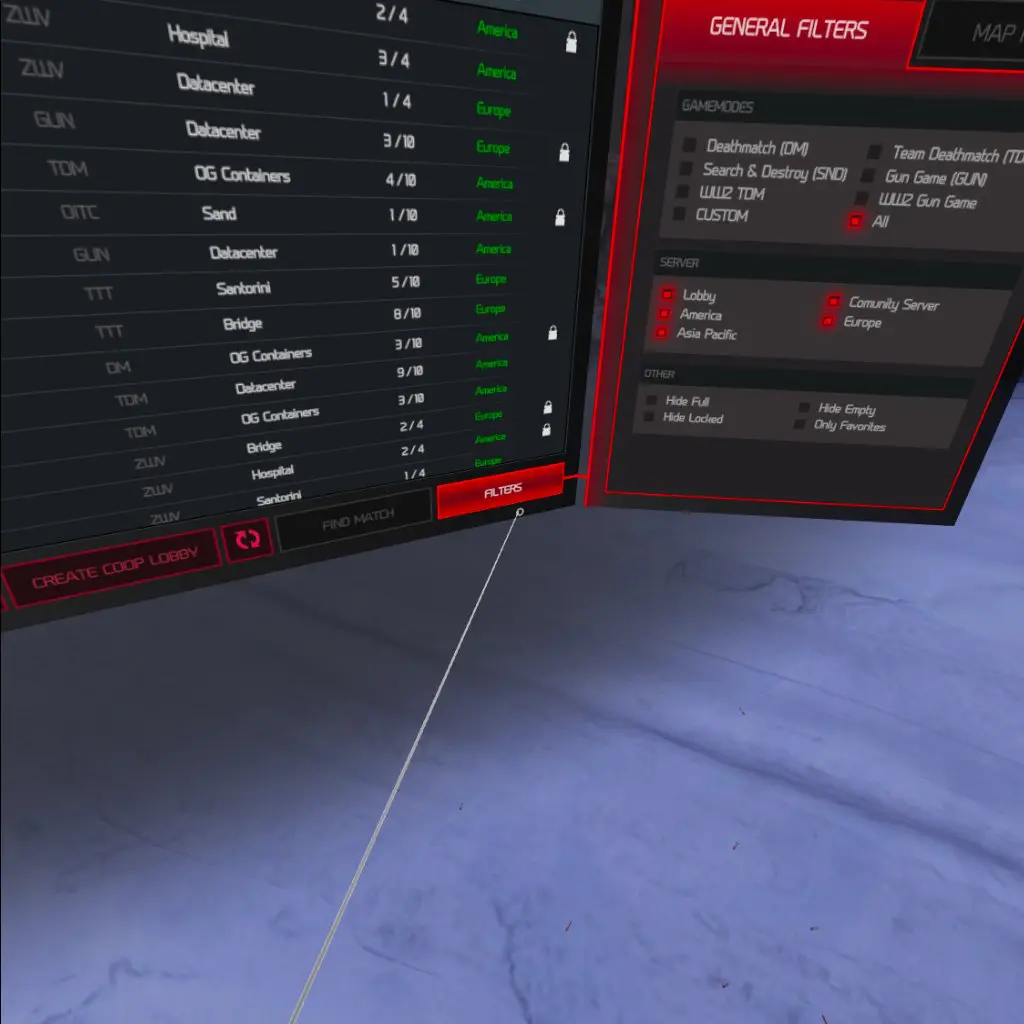 From the Filter Screen, make sure that only Community Server is selected. Deselect the Lobby action.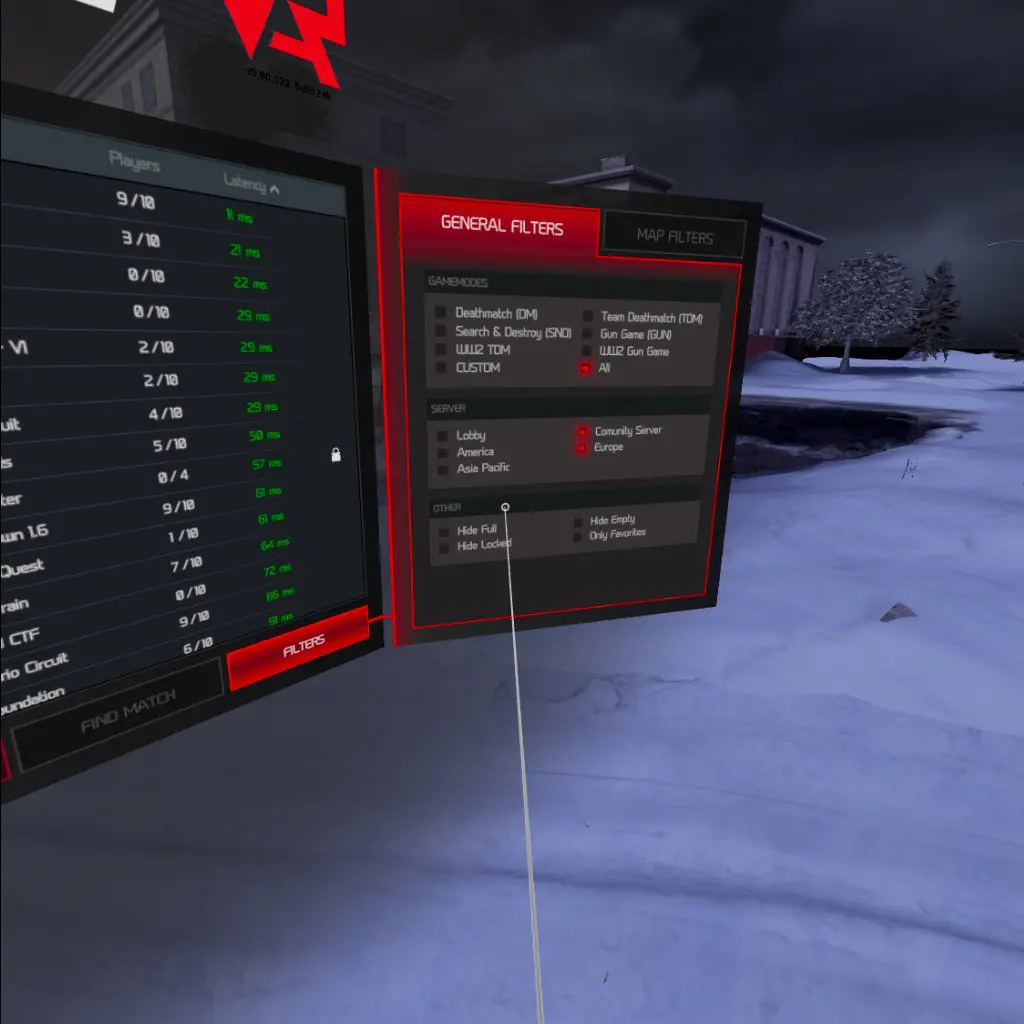 Click the Refresh button to reload the list of available online games to join.
The list in front of you shows you the map and the game mode. Notice that none of the maps are Sand or Datacenter and all are Pavlov Shack custom maps that you can play.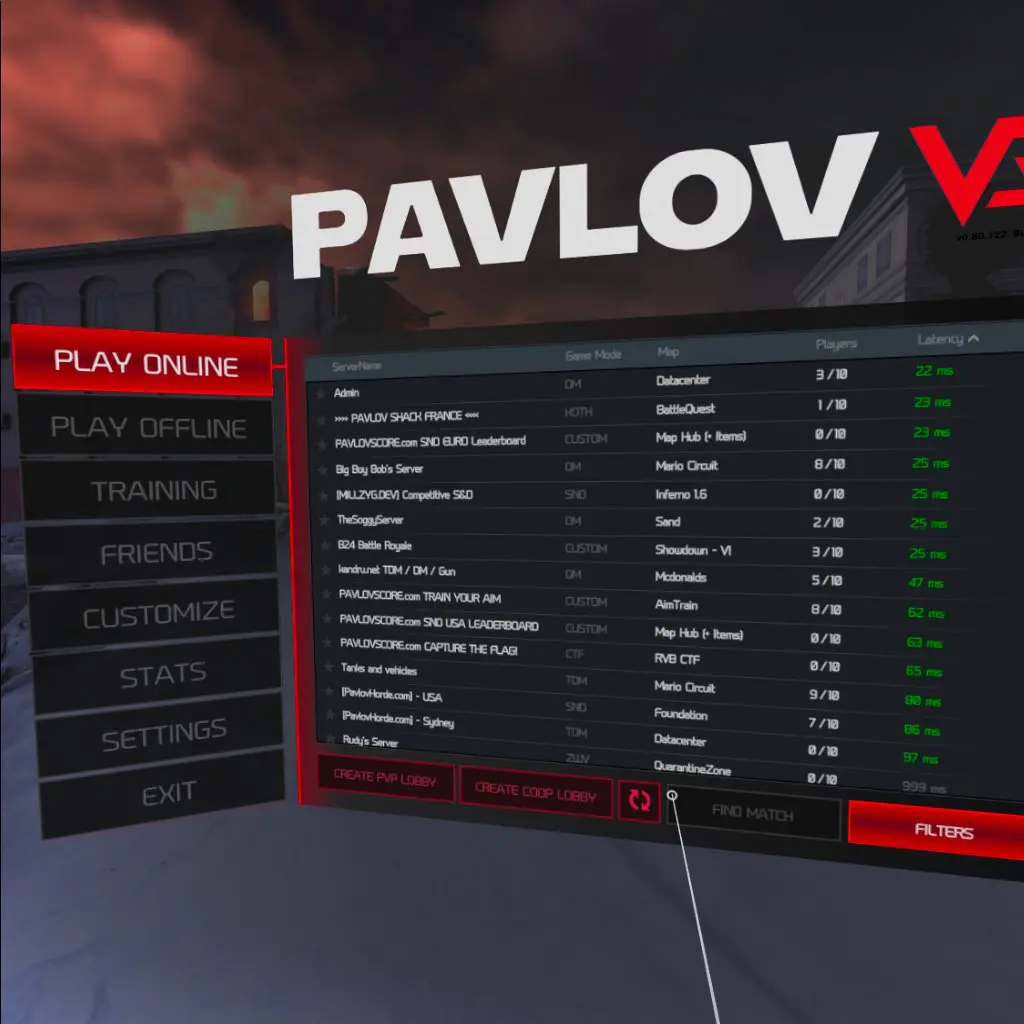 Click on a server and Pavlov will join you into the game.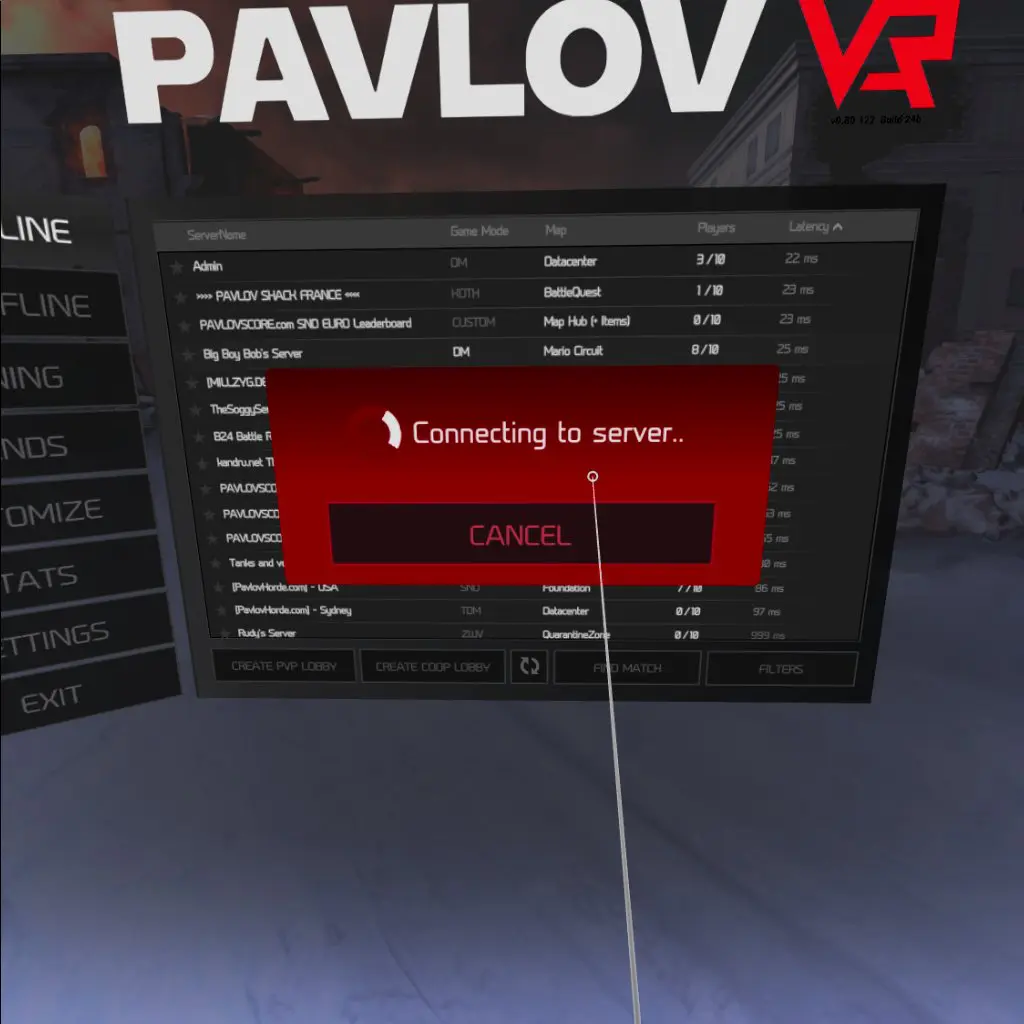 Playing custom maps that other people have set up is the easiest way to check out some different scenarios.
Offline Play
Before April 2021, if you wanted to play Pavlov offline against bots for practice, you could manually install any custom map you want to play. To do this, you had to move the map into a special folder on your Meta Quest.
Then when you launched the game, you could play any of these custom maps offline. You can not host a server with these maps, and they have no effect on any other servers.
Since April 2021, custom maps that you play in other servers are automatically downloaded to your headset AND can be accessed offline too. You do not need to manually download or install anything. So, follow the Joining Other Community Servers section above to access any online game and you will have access to it offline too.
If you need to manually download a map for whatever reason, we have kept the full instructions below.
To download Pavlov Shack maps for offline use, you have to first download a map. Our favorite websites for Pavlov map downloads are:
Download and unzip your maps so that you have one or more map folders on your computer.
Next, you have to create a few folders in the root of your Meta Quest. The easiest way to do this is to launch SideQuest.
Click on the folder icon, Manage Files on Your Headset.

Make sure SideQuest has put you into the default sdcard folder.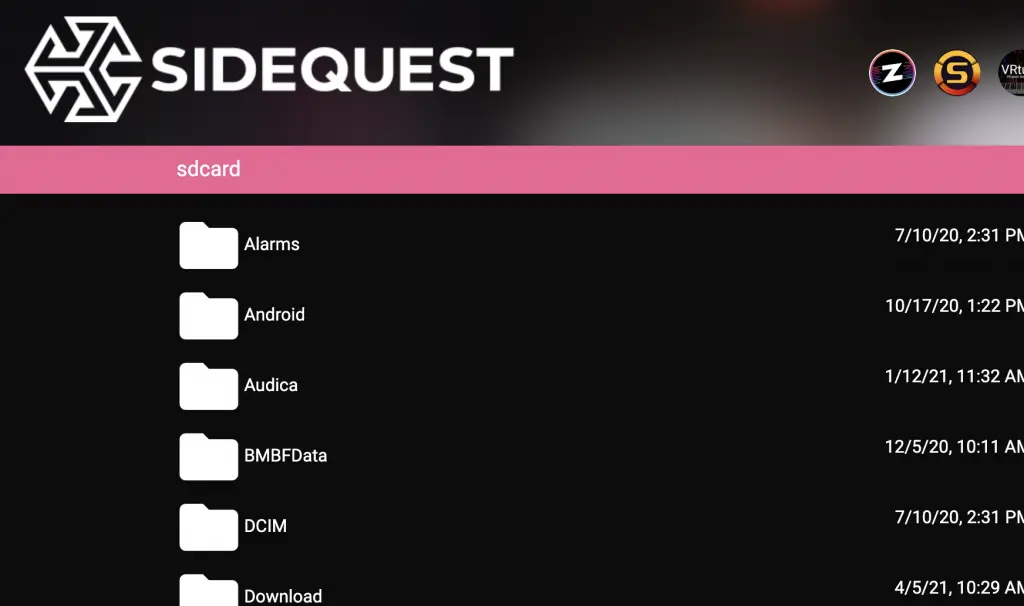 Navigate through the folders to Android > data > com.vankrupt.pavlovbeta > files > maps
If you don't have a maps folder, hover over the red + symbol in the bottom right corner and click on the blue Make Folder in This Folder button. Name your folder maps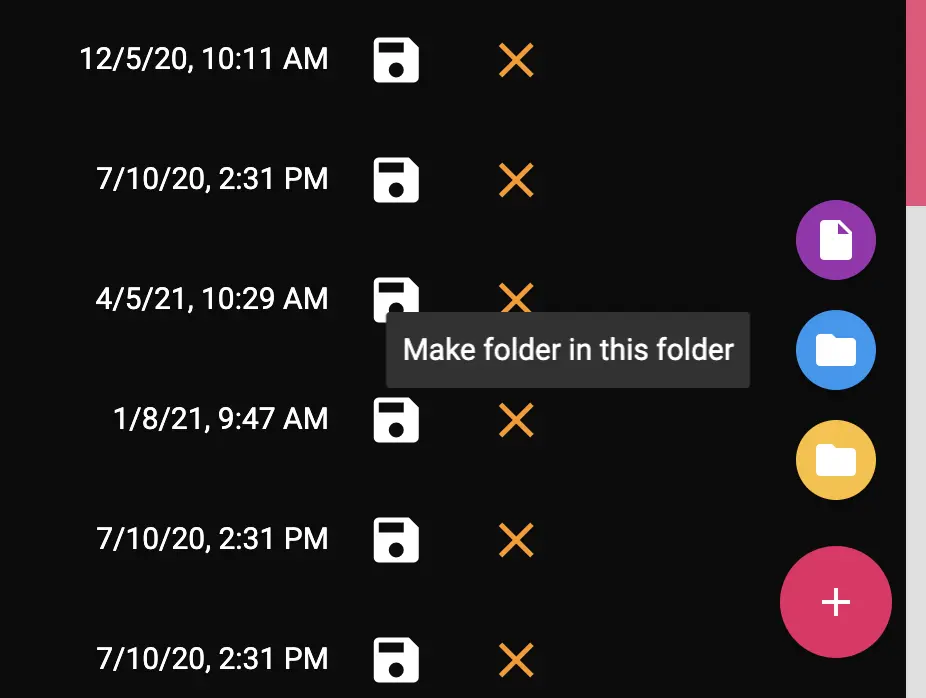 IMPORTANT: Make sure you don't have a folder called "maps" already. When the new folder is made, click on it.

Finally, drag and drop your Pavlov Shack custom maps into the "maps" folder in SideQuest. It will get added to your headset.
You are done! These custom maps will now be available in Pavlov when you select the "Offline" training mode.
NOTE: The old path for maps, /pavlov/maps/ no longer works. You must move any Pavlov Shack custom maps from the old folder into the new folder above in order to play them again.
Creating Your Own Server
If you want maximum control, you can create and host your own Pavlov custom server. This lets you pick the map and pick the game mode and allow others to join your game online.
The official Pavlov Wiki is the best source on how to set up your own custom server.
First, you need to sign up for your own Pavlov custom hosting. The options and base CPU speed available are:
Once you have your custom server, refer to the official Pavlov wiki for instructions on setting your server up.
If you have any specific questions about hosting your own Pavlov server, comment below. We aren't experts, but can redirect you in the right direction.
Best Pavlov Shack Custom Maps
If you are curious what players find to be the best custom maps for Pavlov Shack, try out the ones below. We've also included gameplay videos of most maps so that you can see them in more detail!
Dust II
This is a remake of the same make from Counter-Strike: Global Offensive. It is one of the most iconic shooting game maps of all time. Here, it has been redone in all of its glory for Pavlov Shack. This is a very balanced map set in the middle east.
McDonald's
McDonald's is a fun map that takes place around the restaurant with the golden arches. You can fight inside, outside, and on top of the restaurant. It is one of the most downloaded Pavlov VR maps of all time.
Medical
Medical is a fun map that takes place around a hospital. It takes place mostly outside, but there are tons of structures, vehicles, and pillars to hide behind.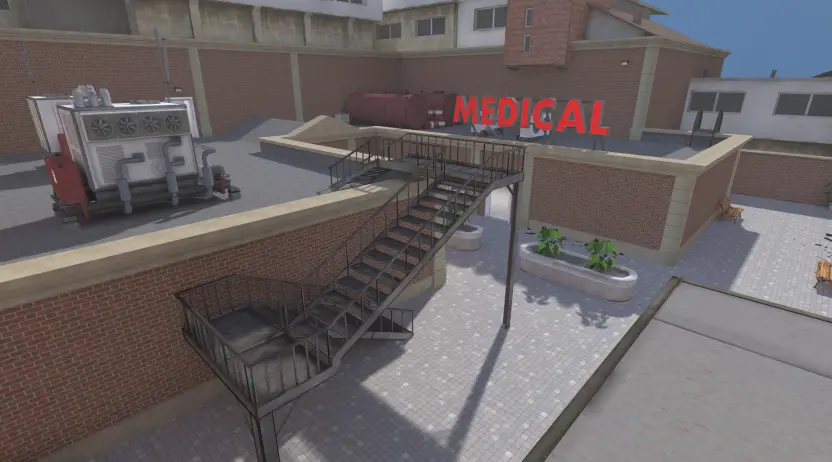 Halo Hang 'Em High
This is a remake of the Hang 'Em High map from Halo: Combat Evolved. It has three different levels, each with a ton of unique features. The first floor is littered with tombstone blocks and two small shelter structures. The second and third levels contain many ramps and bridges to fight on.
Plantation
This is a remake of the map of the same name from Left 4 Dead 2. It is an old and rundown plantation house. There are many rooms in the house to play in and the ambience is straight out of a horror film.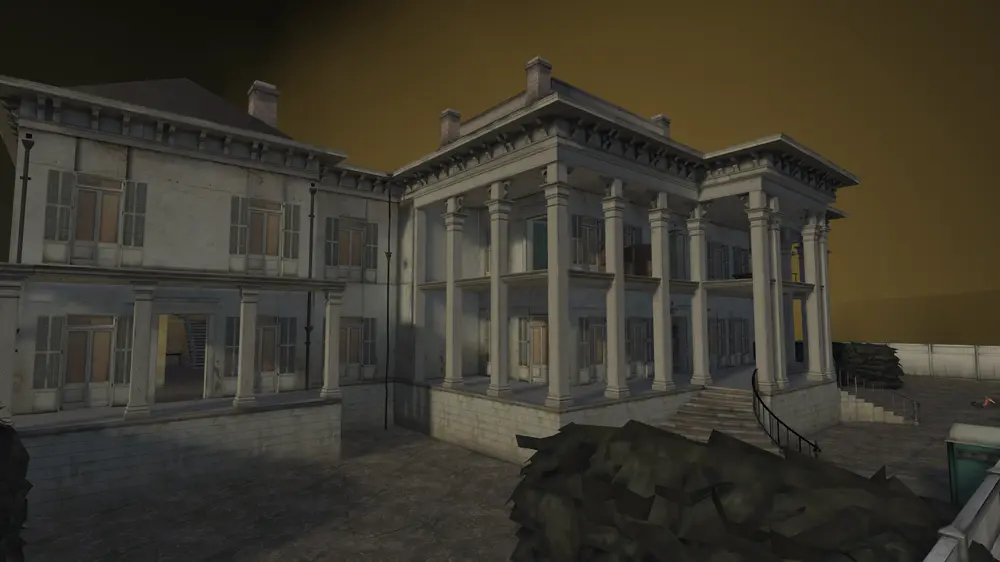 Nuketown
The Nuketown custom map for Pavlov Shack is a remake of the map from Call of Duty. It is a small suburban community with different houses to battle in and around. The front street contains different cars to hide behind.
Prisoner
Prisoner is a remake of the map from Halo: Combat Evolved. It takes place in a holding facility and contains a ton of different bridges to cross. The map is mostly open, allowing you to fire at enemies on bridges of different levels from you. The overall map is small and tight, allowing for a lot of action.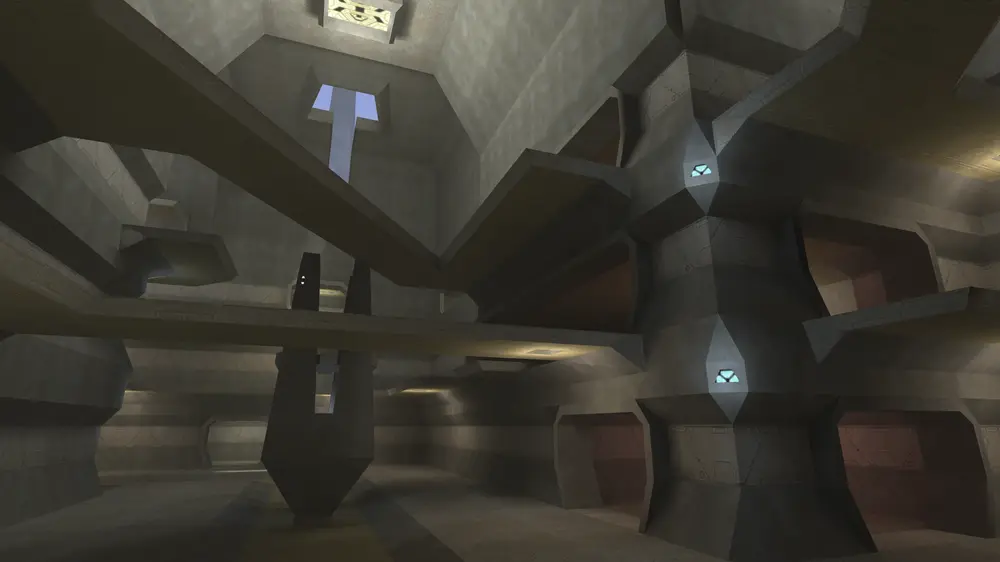 Bronn 2
Bronn is a very popular Pavlov Shack custom map based on the Clocktower location in Gears of War. It features a courtyard and a number of buildings to fight in. People like the Bronn 2 map because it is designed for all game modes including Deathmatch, Search and Destroy, TTT, Gun Game, and more.
Coagulation
Coagulation is based off of a Halo 2 multiplayer map. It features a large valley with bunkers at each end. There are mostly wide open spaces to fight in. The map is good for Capture the Flag game modes due to its symmetry.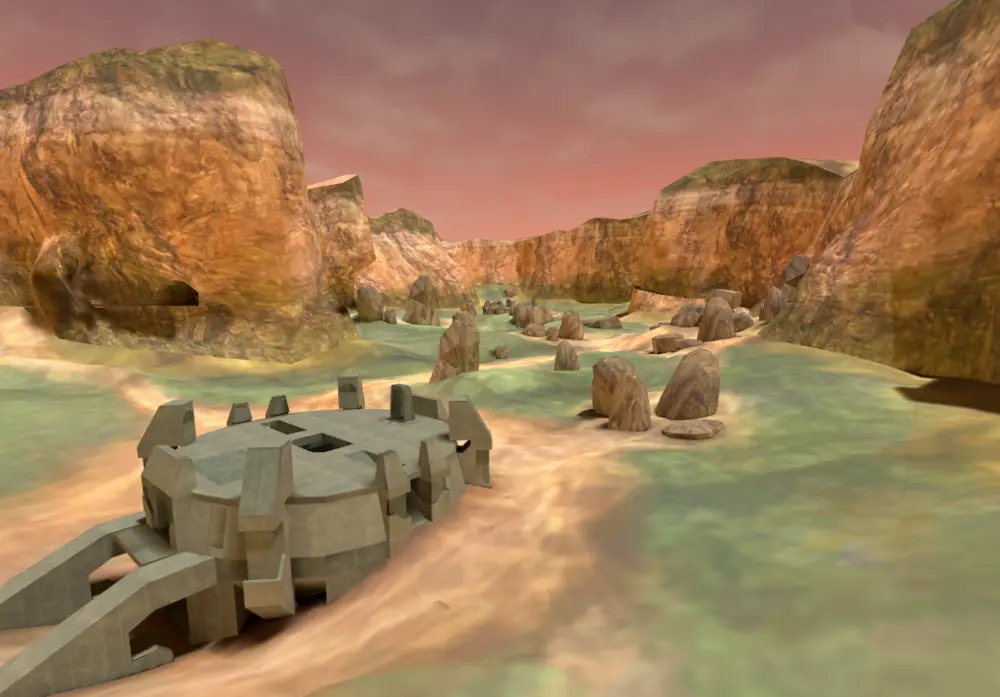 What is your favorite Pavlov Shack custom map? Let us know by commenting down below.