The open beta of Echo Arena for the Oculus Quest VR headset is here! In this guide, you can find gameplay videos, tips, tricks, and information on one of the most hotly anticipated multiplayer games for the Quest. We'll be updating this Echo Arena Oculus Quest guide daily with fan reviews and information.
Make sure to comment down at the bottom of this post if you have anything new to share!
After you read this, check out our 101+ VR Tips From Beginner to Expert for tricks on everything you need to know about virtual reality. If you click the link, it will open in a new tab so that you can read this guide and check that out after.
Let's dig it.
What is Echo Arena?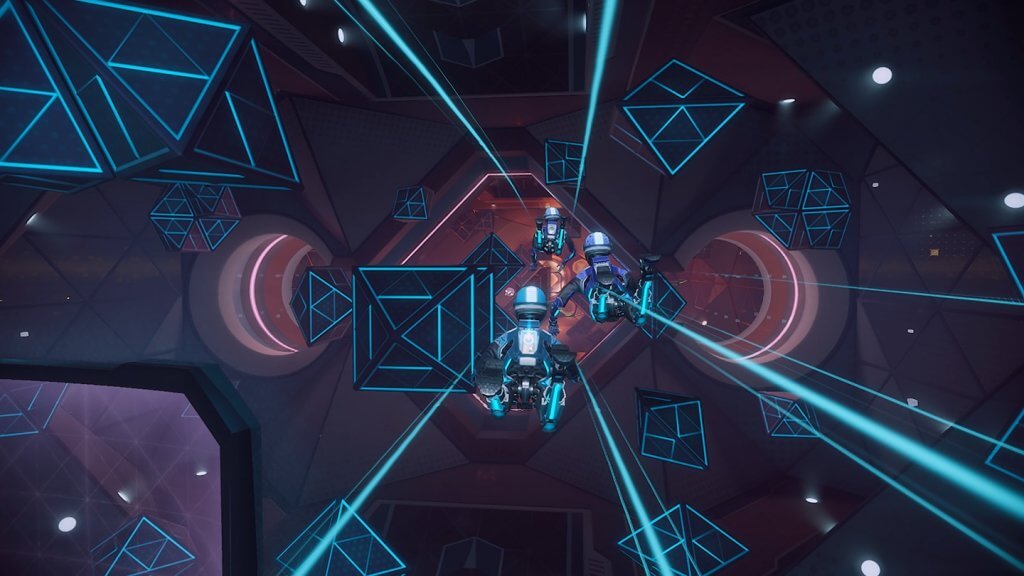 Echo Arena was originally the online multiplayer mode of the game Lone Echo. In Lone Echo, you play a robot in Space who has to navigate, fight, and solve puzzles in zero gravity. You control the same characters in Echo Arena, but in a fast-paced multiplayer mode.
In Echo Arena, you join a team of up to four other players to face off against another team in a virtual arena. You have to glide, boost, and battle in zero gravity while working together. A disc is in play, which you catch, throw, and score goals with.
The entire concept is awesome, but is made even more amazing in virtual reality where you are immersed in the entire game. This makes the Echo Arena Oculus Quest release a BIG deal for fans of the game.
How to Install Echo Arena on the Oculus Quest
NOTE: The game is not yet available for download. When it is, we will remove this line of text.
Echo Arena has been available for the Quest in a closed invite-only beta form for a while. On May 5th, it became available in an open beta for anyone to download and try it out. Like with all beta copies, some bugs and imperfections might be found.
The Echo Arena open beta is free for its duration.
To install Echo Arena on the Oculus Quest, simply search for it in your Oculus phone app or in the store of your VR headset. Sfter clicking "Free" to get access to the app, it should become avaialble to download under a "My Preview Apps" section in your Oculus app.
Echo Arena Oculus Quest FAQ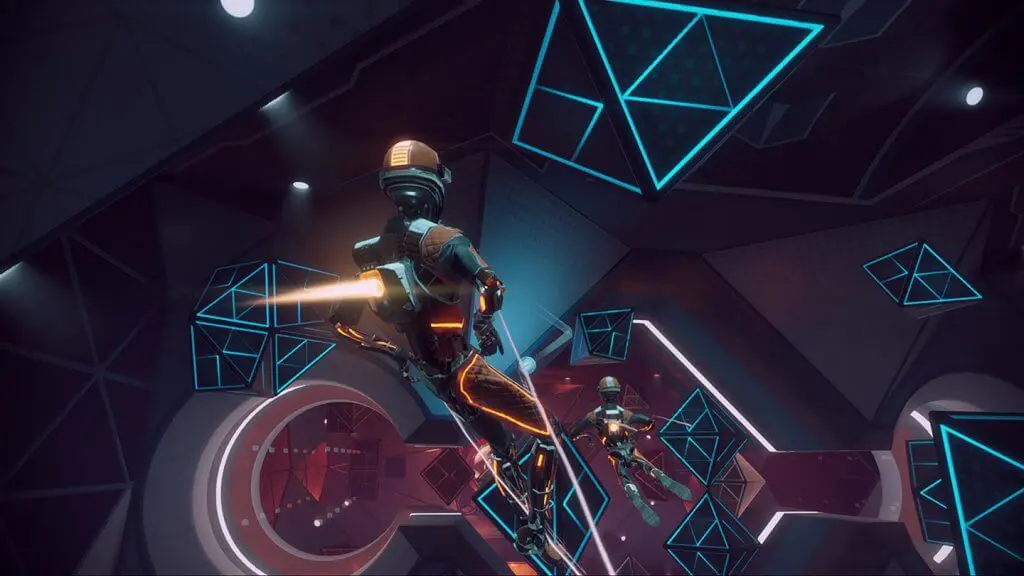 What OS version do I need installed on my Oculus Quest?
Always make sure you have the latest version installed. Version 16 is required to play Echo Arena on your Oculus Quest.
Is live-streaming my Echo Arena game okay?
Live streaming, recording, and discussion the Echo Arena open beta is encouraged! Please use #EchoVRQuest on all social media platforms.
How do I play Echo Arena with friends?
You must be friends with each other in the Oculus App, which requires a linked Facebook account. After that, you will be able to invite each other and play together.
Is Echo Combat, the other multiplayer game from Lone Echo, available on the Oculus Quest?
No, only Echo Arena is currently available.
How much will Echo Arena cost?
Echo Arena Oculus Quest Tips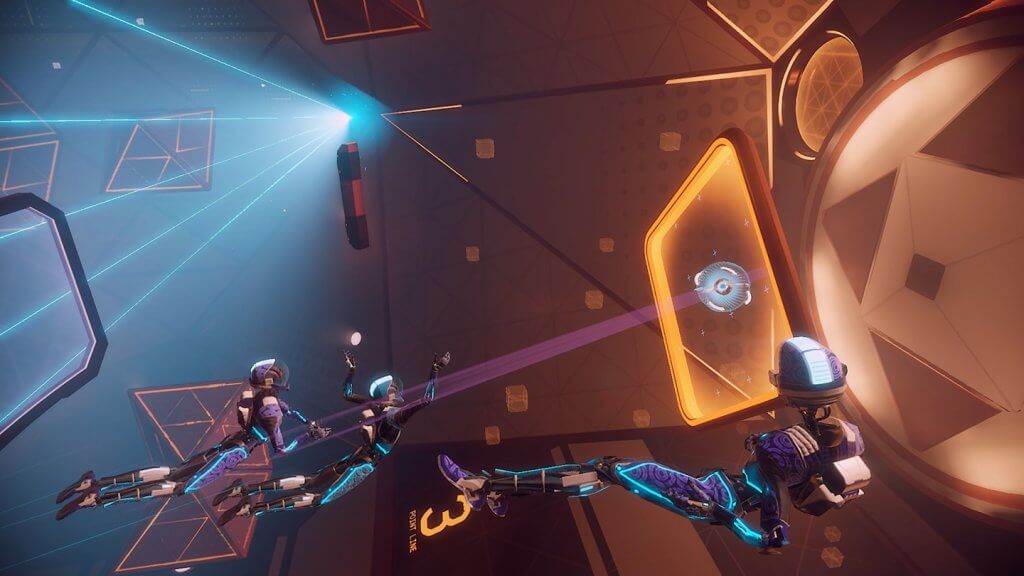 Play the Tutorial and Practice Arena
Play the tutorial before you jump into any live game action online. The tutorial will let you practice some basic moves before you are put under pressure.
You can also head into the practice arena and practice moving around in zero gravity. You'll also be able to maneuver with the disc, practice shooting, launching, and other basic things you learned in the tutorial.
Moving Around
When you are first starting out, try to move less rather than more and stay in middle height zone. If you get too aggressive, you'll always be using your boosters to try to jump back in the action.
Retrieving the Disc
Using the catapult properly at the start of the round is the best way to get the disc first. When the round starts, grab and hold the hand placements and hold your hand inside the boost launcher with your other hand.
When you are almost at the end of the tunnel, use your arms to propel yourself forward and let go.
Reach the disc even faster if 3 players from your team go into one tube and form a chain. The first guy launches to gain max speed. The second guy pulls himself off the first guy for a speed boost. The third guy pulls himself off the second guy and grabs the disc at max speed.
Attacking People
To attack, hold your trigger button and punch people in the face to disable them.
If you time things right, you can boost of of an enemy player and punch them at the same time.
Blocking Attacks
Hold the trigger button on both of your hands and hold your hands up to your head to block incoming punches. Blocking punches also disables the puncher.
Move Faster
Grab onto people and pull yourself forward to really get around the Echo Arena faster.
When you are holding the disc, you move slower than normal. You can throw the disc downward to bounce off the floor ahead of you so that you can move faster by throwing it to yourself.
Grabbing Objects
If you can't grab any objects, make sure you aren't making a fist. Only use the button under the middle finger when holding on.
Grabbing the Disc
Hold the grab button to automatically grab the disc when it is within reach.
Holding the Disc
You cannot boost with the disc in your hand. To increase speed, push the disc forward before boosting and grabbing it again.
Defending the Disc
If you have the disc, wiggle it around to make it harder for the other team to grab it out of your hands.
Scoring Goals
If you throw the disc from the vertical bars at the 3-point line, the backboard angles work in your favor better for scoring.
Practice throwing your disc in different ways to find out what is most comfortable with you. Some players like to throw like a baseball, frisbee, or softball, so experiment and your specialty.
Playing Defense
Having a goalie stay back and defend and send up the disc can be a good strategy for a team.
Playing zone defense together is a good way to prevent the other team from scoring.
Gravity
Spend time understanding how gravity works in the game. If you are on a side-angle to the goal, you need to throw the disc further passed the goal to account for the angle of momentum.
Victory Dance
Touch your face with your hands to do your emote animation. This can be customized in the lobby.
Room Size
Make sure your VR guardian size is as big as possible when playing Echo Arena Oculus Quest. You'll be able to walk forward in real space to catch objects and opponents. This will give you a big advantage over other players.
What other Echo Arena Oculus Quest tips do you have to share? Comment down below and let us know.
Echo Arena Oculus Quest Gameplay Videos
If you looking for Echo Arena Oculus Quest gameplay videos to watch other players and get some tips, check out some of these below:
It is highly recommended that you go and check out Echo Arena today! It is one of the most popular VR games and a good introduction to multiplayer VR games as well.
Also, feel free to check out our home page for more AR and VR tips and guides.