The first batch of virtual reality games for the PSVR2 include a mix of Sony exclusives and other favorites ported over from the Meta Quest and SteamVR platforms. In this guide, I'll go over the best Playstation VR2 games available to play today.
Here's a quick summary of my top 3: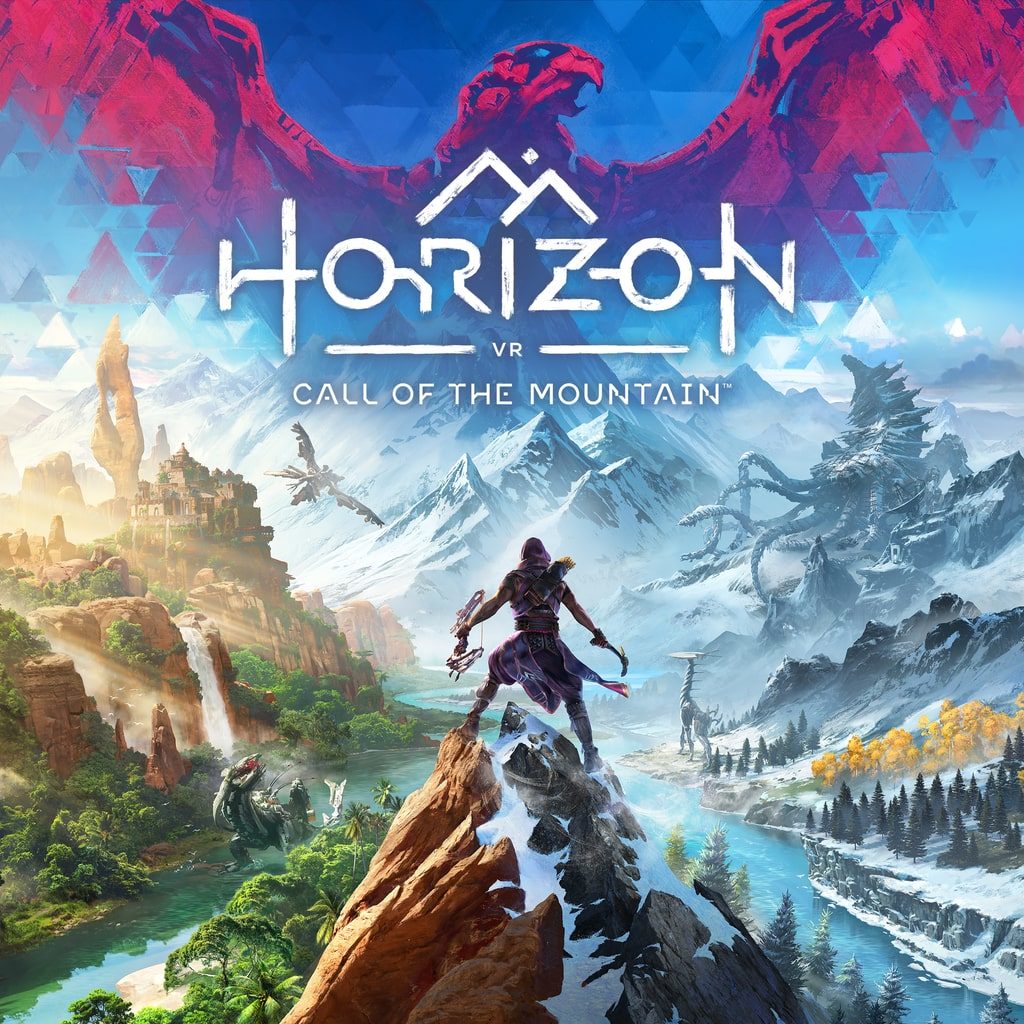 Horizon Call of the Mountain
Sony's flagship game for the PSVR2 is gorgeous and fun. Call of the Mountain takes advantage of all the new PSVR2 features in a smart way.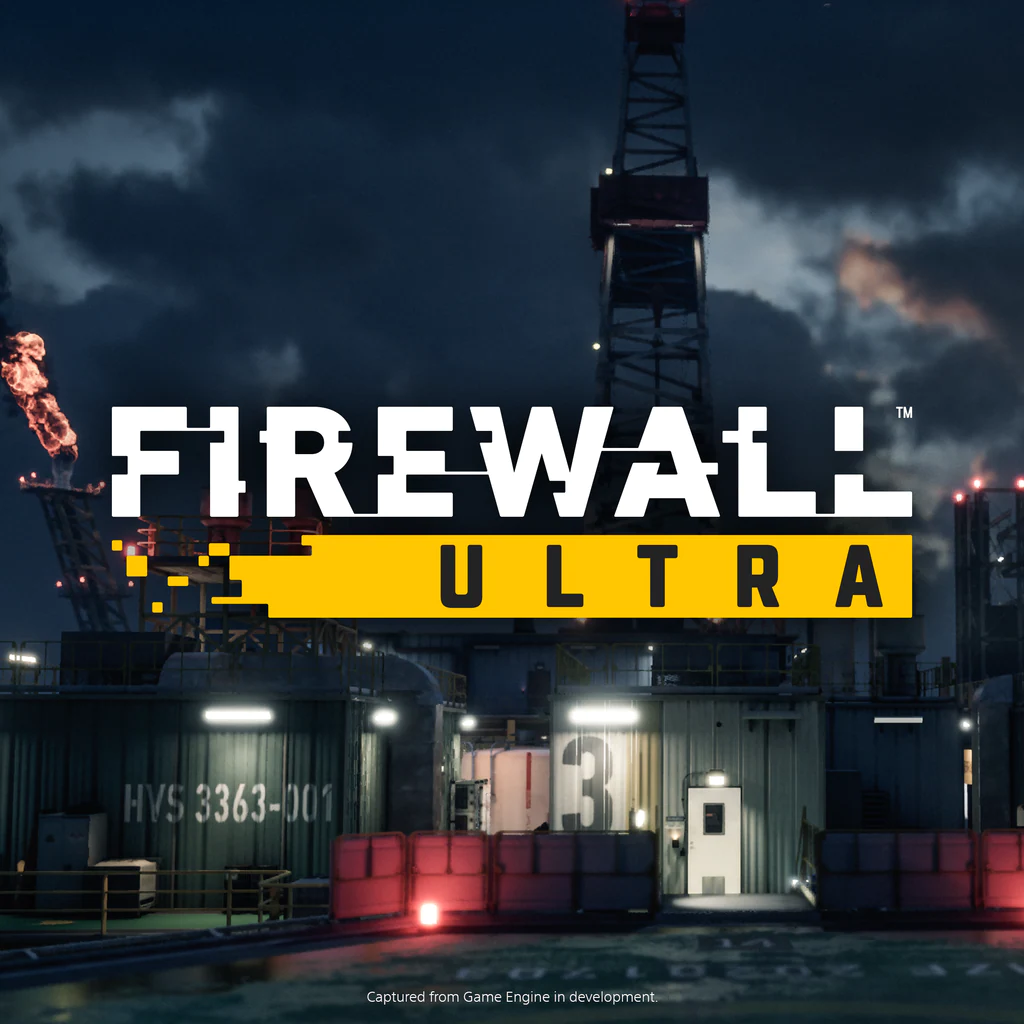 Firewall Ultra
Shooting games in VR are always a ton of fun and Firewall Ultra does a great job. The controls are perfect and the missions are fun and varied.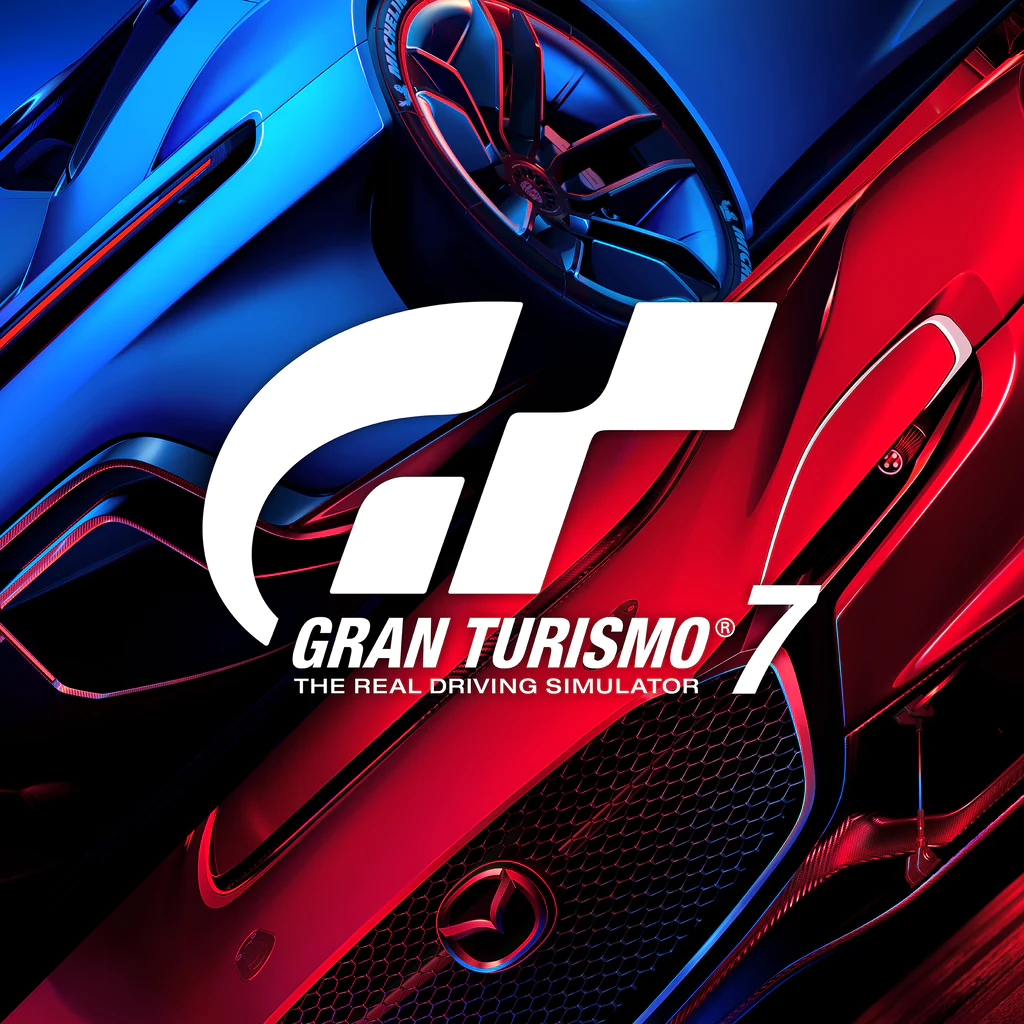 Gran Turismo 7
Gran Turismo 7 in VR takes one of the best looking games ever and places you right into it. A great seated experience for those who like comfort.
Included below is more information about gems like Horizon Call of the Mountain, Resident Evil 8, Gran Turismo 7, Kayak VR, and a few other surprises.
If you have a favorite Playstation 5 game with VR support, commend down below and let us know!
What are the Best Playstation VR2 Games?
Fantavision 202x – Best Puzzle Game
Horizon Call of the Mountain – Best Overall PSVR2 Game
Horizon Call of the Mountain is the flagship title Sony is bringing to the Playstation Vr2. The game has been available in the PlayStation store for pre-order since last year and it was the first title announced for the PSVR2.
In Horizon Call of the Mountain, you play the role of Ryas, a strong and famous warrior. You are surrounded by many obstacles, challenges, and enemies, so you've got to master how to use various weapons and tools to defeat them. Use the materials you find in the battleground to construct better weapons to destroy your enemies. You will climb mountains in search of your enemies and attack anything that comes your way.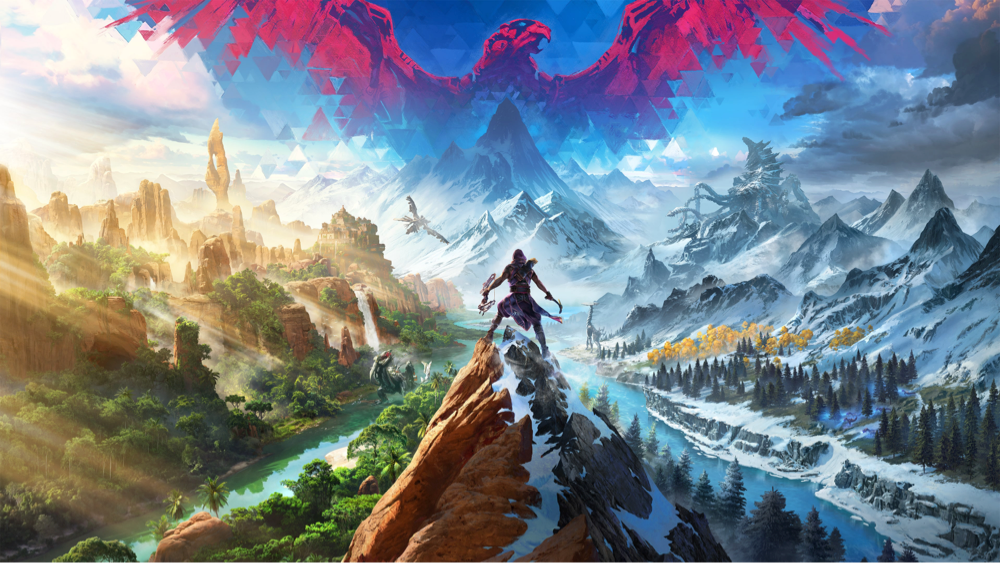 As the game progresses, you will meet old and new Horizon characters from the original game. You will also meet Aloy herself, the protagonist from the first game. In virtual reality, the visuals in this game are stunning. They perfectly showcase the power of the new VR headset.
This game is a Sony exclusive and it's a fantastic game to sell the PSVR2 console. I expect Call of the Mountain to be a best seller and best Playstation VR2 game for the next five years.
Firewall Ultra – Best Use of PSVR2 Features
Firewall Ultra is designed and developed by First Contact Entertainment. It is a first-person multiplayer shooter that plays even better than the original Firewall: Zero Hour, which came out in 2018 for the original Playstation VR.
Firewall Ultra utilizes all the features that the PSVR2 comes with, including finger touch detection, haptics, and eye-tracking. It's a great showcase for the new features if you are showing off the headset to family and friends.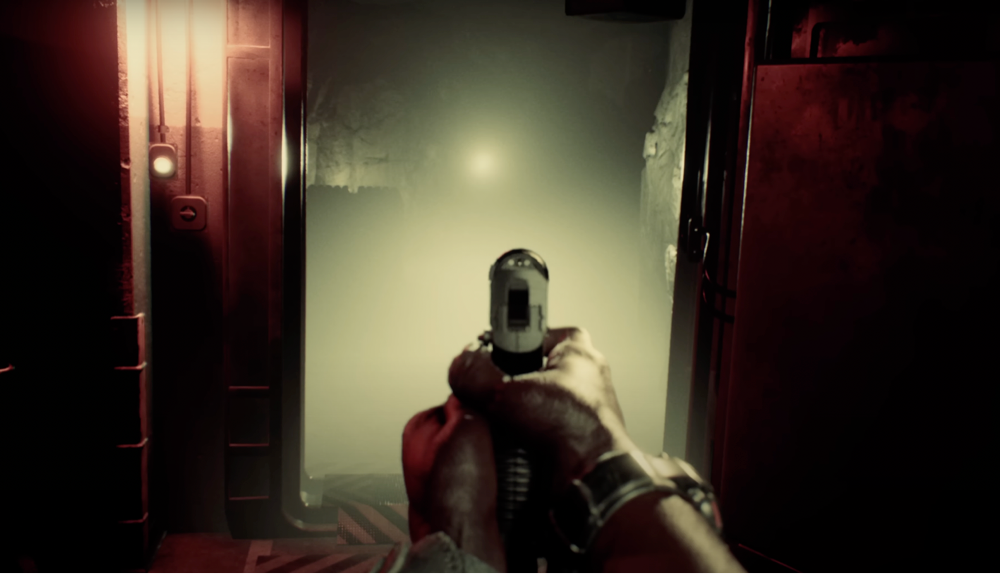 Firewall Ultra involves shooting your enemies down using a variety of dangerous weapons. The cameras built into the PSVR2 headset enable you to intuitively swap weapons and upgrade existing weapons with your eyes to make them more sophisticated. Firewall Ultra has a new PvE experience and dedicated servers.
Related: The Best VR Shooting Games
Gran Turismo 7 – Most Realistic
Gran Turismo 7 is a modern car racing VR game that launched for PlayStation 4 & 5 in March 2022. It is has a free upgrade for PSVR2 users.
Gran Turismo 7 is a realistic and pure car racing experience. In the game, you are assigned to take part in different races that take place in a variety of environments. As you win, you add different vehicles into your collection like a Ford Mustang and various Japanese sports cars.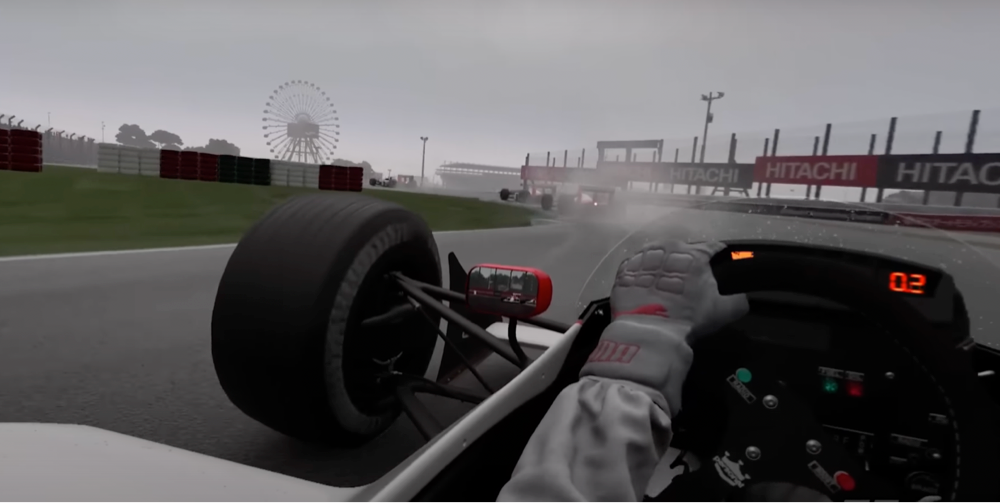 One thing I always liked about the Gran Turismo series is its ability to license real world cars from the biggest brands in the world. In Gran Turismo 7, most car manufacturers have a digital museum that detail significant moments of each car.
Gran Turismo 7 has enough content to keep you busy for hours or days. It's the best racing experience in virtual reality for the PSVR2.
Related: Best VR Sports Games
Resident Evil 8 (Village) – Best VR Immersive Experience
Resident Evil 8 is a powerful action-horror VR game for the PSVR2. It is similar to Resident Evil 7 in some ways and also draws some inspiration from RE4's Eastern European village settings.
Resident Evil 8 is an open-world map where you control Ethan. Ethan survived the numerous attacks in Resident Evil 7 and now has a family to cater to. Suddenly, Chris Redfield, a series veteran, arrives to cause havoc.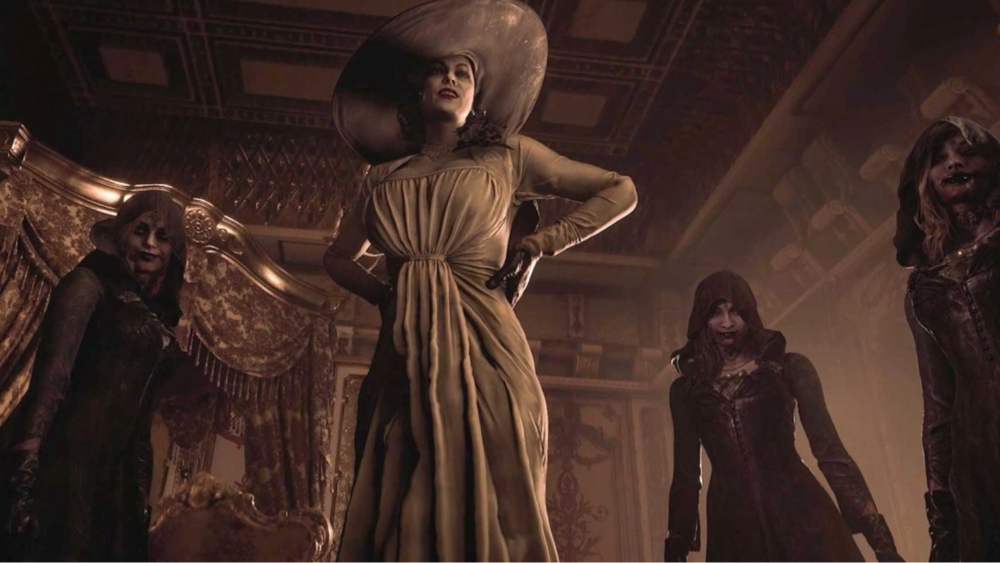 With Ethan losing everything he has worked for, he becomes angry over the actions of Chris and goes after revenge. You will need resources to progress from one stage to the next. In fact, you will need to collect as much ammunition, scrap metals, and treasure as you make your way to fight back.
Resident Evil is a popular action-horror series. Playing it in virtual reality is a rush and I love how it plays on the new headset.
The Walking Dead: Saints & Sinners – Best VR Adventure Game
The Walking Dead: Saints and Sinners Chapter 2 is a VR first-person shooter game developed by Skydance Interactive. It comes in two different chapters so far, Chapter 1 and Chapter 2: Retribution.
The game takes place in the Walking Dead universe, where you play in an adventure to survive the infested and unforgiving New Orleans. You have to hunt, forage, and attack zombies in order to stay alive.
In the second chapter, Retribution, an antagonist arrives to serve your head on a platter. You have no choice but to fight dirty to save yourself and those around you that are vulnerable.
Unlike other VR games, this one features a full story mode and over 20 hours of gameplay across both titles. It was a Playstation VR2 launch title.
Beat Saber – Most Popular
Beat Saber is the most popular VR game of all time and I loved that Meta was smart enough to bring it onto the PSVR platform (Meta owns the game).
The game is a beat-matching rhythm action game. You have to swipe lightsaber-style batons through red or blue blocks flying at you. Slash the blocks in the direction of the arrow and dodge around or duck under oncoming walls.
Beat Saber delights with an incredible original soundtrack and features downloadable music packs from Green Day, Linkin Park, Imagine Dragons, Billie Eilish, and more.
Without a doubt, Beat Saber is the most addictive VR experience ever. It is so much fun to play with a group of friends or family.
Among Us VR – Best Multiplayer
Among Us is a simple made-for-everyone multiplayer game where you will need to complete all the tasks on the spaceship to win. It is a game of survival where you can either play as an impostor or as a crewmate.
The impostor, a shape-shifting alien that looks like a crewmate, sneaks around, creating chaos. To win, it must either kill every crewmate or stop them from completing the tasks. The impostor's sole purpose is to sabotage the mission.
For crewmates, their mission is to complete the tasks without getting killed and find the imposter and kick it off the map. Worth noting, those crewmates killed or ejected by the imposter will become ghosts and continue to complete the tasks.
The real fun is playing in online multiplayer mode with up to 9 other people
Demeo – Best VR Board Game
Demeo is a survival game suitable for gamers that want to survive monster-infested gameplay. Demeo immerses you in the VR RPG genre, an experience I bet you've never had before.
In the game, treasure and terrors await players and their warriors as they brave through the monster-infested dungeon of Sunderhaven and 'The Black Sarcophagus' in the time of the Rat King. The storyline sounds confusing at first, but it really does suck you in and is fun to learn. Demeo is truly an authentic tabletop experience.
You and up to 3 more players will assume one of four positions:
protective guardian
deadly assassin
eagle-eyed hunter
mystical sorcerer
Once you accept your quest, choose your warrior wisely in the adventure. You and your team will battle the unholy force that corrupts the province of Helmaar. Every game in Demeo is unique and the experience is really fun. The average age group playing online is a bit older than other VR games, so you'll. have some good company as well.
Cities: VR – Enhanced Edition – Best Strategy Game
Cities VR is the ultimate city building simulator game for virtual reality. It is a port of the popular Cities: Skylines game for PC that was built from the ground up for virtual reality.
In Cities, you get to build and manage your entire city from scratch. Build roads and neighborhoods from scratch and watch your citizens move it. Build schools, healthcare and other utilities to serve your residents. Deal with crime and other emergencies.
The launch version for the Playstation VR2 is the 'Enhanced Edition. It features better graphics all around and an easier interface system. The PSVR2 version takes advantage of controller haptic features to rumble during specific events. The world size is also larger – 9 times bigger than on the Meta Quest version!
The game was built for VR. Moving around your city with your motion controls is a lot of fun. The controls are easy to learn but hard to master.
Cosmonious High – Best Fantasy Game
Cosmonious High is an interactive title that draws its storyline from the high school experience. It was created and released by Owlchemy Labs, who have released Job Simulator (2016) and Vacation Simulator (2019) in the past. Like those games, I like how Cosmonious High packs lots of interactive items that you can play with.
In the game, you play the role of a Prismi. Prismi is an alien that wields many magical powers, including the ability to fire from your hands and shoot wind or water. The game takes place on the first day of high school, where everything starts to go upside down. The game walks you through digital classrooms where you complete assignments, learn how the world works, and choose what magical powers to possess.
The classroom assignments allow you to engage with Cosmonious High's alien characters and complete tasks to your teacher's satisfaction. For instance, in the Chemosophy class, you can mix different liquids to form new chemicals.
Fantavision 202x – Best Puzzle Game
Fantavision 202x is a firework-based puzzle game for the PSVR2 powered by Unreal Engine.. The original game came out for the Playstation 2 in 2000 and it has received a fresh update for the Playstation VR2 headset.
Fantavision's stregnth is in its fully dynamic 3D visuals. There is an anime-style space battle scene and other gorgeous scenes to play through.
Fantavision 202x combines shooting, action, puzzles, and strategy. The PS VR2 Sense controllers with the headset to provide an immersive experience, so you can quickly fill the sky with fireworks. The game rewards players with cheerful visuals and great music.
Fantavision is really easy to pick up and play and addicting too.
Karak VR: Mirage – Best Graphics
Kayak VR: Mirage is a kayaking adventure through different locations and built from the ground up for virtual reality. Karak's gorgeous visualize are its biggest strength, with large photorealistic scenes that are based off of the real world.
In the game, you have to maneuver your kayak around the different checkpoints and be the fastest. You can also use the free roam mode to slow things down while you enjoy the beautiful scenery. I enjoy spending time to explore every location and finding out each location's secret.
If you are competitive, Kayak VR has asynchronous multiplayer mode where you can race through each location to try and earn a spot on top of the leaderboard.
The Dark Pictures: Switchback VR – Best Horror Game
Dark Pictures: Switchback VR is a unique action-horror-shooter game. You ride through different rollercoasters in virtual reality, keeping your head on a swivel as you wait for the next surprise to jump out at you.
In the game, you will take on a multi-sensory ride to a location where you need to confront dangerous demonic incarnations, survive Ghost Ship and its apparitions, and fight vampires trapped beneath the desert. You have plan your escape route from a sadistic serial killer's grip.
Dark Pictures: Switchback VR makes really good use of the PSVR2's haptic feedback and eye-tracking features. I think it's a good introduction to the platform if you don't mind a few jump scares along the way.
Conclusion
Good Playstation VR2 games take advantage of the extra features that the headset brings such as adaptive triggers, haptic feedback, and eye tracking, Since the PSVR2 is connected to the PS5 console, the graphics and game world can be enhanced over a headset like the Meta Quest 2.
Horizon Call of the Mountain, Firewall Ultra, Resident Evil Village, and Gran Turismo 7 take advantage of these features in unique ways.
Comment below and tell us what your favorite game is. today.