Come take at a look at the best VR ready laptops for 2022 and get yourself a portable computer for playing in virtual reality.
In this guide, we take a look at:
Pros and cons of VR ready laptops vs desktops
The best laptops you can buy for virtual reality
Important specs to consider
We have affordable and spec-heavy options to consider. If you recently purchased a VR ready laptop, let us know which one you went with by commenting down below!
Our Picks for the Top VR Ready Laptops in 2022
What are VR ready laptops?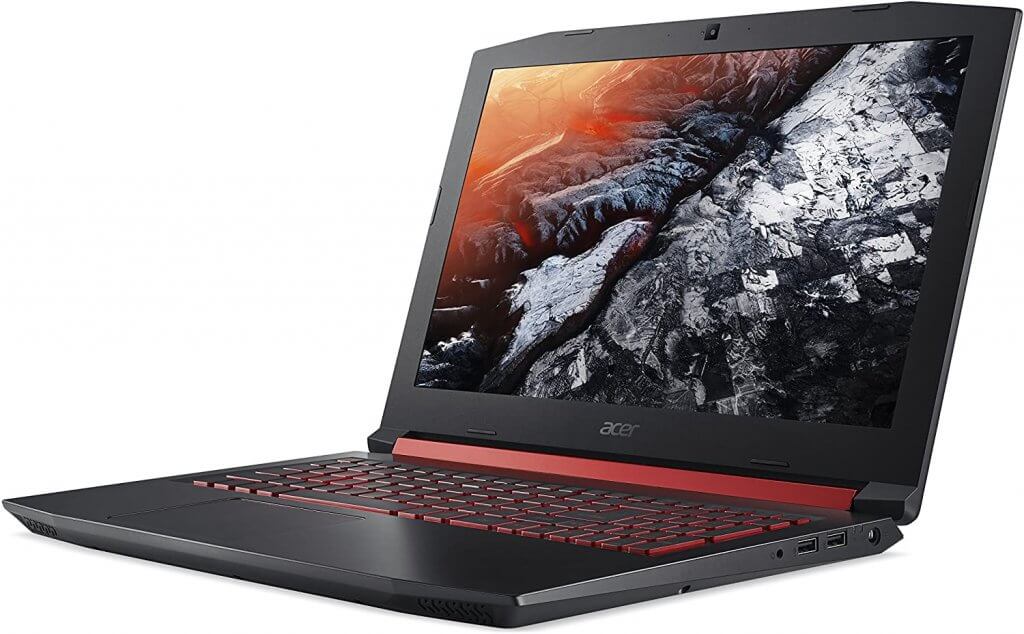 For some people, the term "VR Ready" might be new. Virtual reality ready gaming laptops are laptops that our advanced enough to support today's popular virtual reality games. They contain a CPU, GPU, memory, and hard drive that can handle the extra power required by VR headsets.
VR laptop will generate detailed graphics and Rapid frame rates verses regular ones. They are also portable and can be moved wherever you need to.
Pros and Cons of VR Ready Laptops
Are you considering a VR laptop vs a gaming PC? There are a few pros and cons to going with a portable computer over a fixed one.
Pros
The following are the pros of a VR ready gaming laptop:
A VR ready laptop is portable. You can take it anywhere you want and play games on it.
All components come in one package. You don't need to purchase your hardware, screen, keyboard, and mouse separate.
Cons
VR ready gaming laptops are comparatively expensive to gaming PCs.
With less room for components, laptops have to be more careful about including top-of-the-line hardware components.
VR Laptop Minimum Requirements
When it comes to computer gaming, better hardware mean higher quality. Better parts also means higher costs, so you have to balance all of your decisions out.
Built from the ground up with VR in mind, Half-Life: Alyx is the number one VR game of 2020. It's also the most intensive in terms of minimum requirements. If your PC can play Alyx, we are confident that it will play anything available in VR today (even Cyberpunk 2077 in VR).
The following are the minimum PC requirements for Half Life: Alyx:
Operating System: Windows 10
CPU: Intel Core i5-7500 processor or Ryzen 5 1600
RAM: 12 GB of system memory
Graphics Card: NVIDIA GeForce GTX 1060 or AMD Radeon RX 580
GPU RAM: 6 GB of video memory
By buying a PC that meets Half Life: Alyx's specs, you'll be able to run any virtual reality game.
Next, we will go through the top VR ready gaming laptops so that you can choose anyone according to your requirements and budget.
MSI GS65 Stealth – Slim VR laptop
The MSI GS65 is one of the most amazing gaming laptops. MSI is a prominent name when it comes to high performance and classy laptops. The GS65 Stealth in thin and has a sleek chassis, which makes it very attractive for users.
When it comes to the CPU, it has an Intel Core i7-9750H processor and NVidia GeForce GTX 1660Ti graphics card. The GS65 comes with 16 GB of RAM, which can be updated as high as 64 GB. It comes with a 15.6 inch HD display and 512 GB hard drive. This laptop was just released in April 2020 and is a really good mid-tier option to look at.
Pros
The laptop has excellent performance.
It has a gorgeous and clear display.
The laptop comes with effective internal thermal management so that the system won't heat up.
Cons
Native audio is poor.
The underside of the laptop usually gets hot.
Razer Blade 15 – Best Mid Tier Laptop
Razor is a brand that makes hardware specifically for high-tech gaming. The Razer Blade 15 is a top item among VR ready gaming laptops. It has been an Aluminum chassis which feels strong. It has server-grade thermal materials for maximal heat dissipation.
For a comparable price to the MSI GS65 above, you get an upgraded Intel i7-10750 CPU and Nvidia GeForce RTX 2060 GPU. This is higher spec hardware in exchange for a thicker laptop footprint. The Blade is one of our favorite gaming laptops under $1500.
Pros
The laptop is amazing in terms of its performance.
Storage capacity is sufficient.
Display size is really fantastic.
Cons
Price of the laptop is more compared to some other VR ready gaming laptops.
Asus ROG Zephyrus S – RTX 2080 Gaming Laptop
If you have been looking for a slim VR ready gaming laptop, then consider the Asus ROG Zephyrus S. It has one of the slimmest frames on the market, but is still versatile for VR gaming.
In fact, the Zephyrus is packed with a GeForce RTX 2080 graphics card, more than enough to power VR games. The display supports 144 Hz and a response time of just 3 ms. Reviews on this laptop praise how bright the screen is in all conditions. USB Type-C connections make it a modern option.
Pros
The laptop has a slim design and comes with GeForce RTX graphics.
It has a narrow screen bezels.
The laptop comes with a backlit keyboard.
Cons
The webcam is missing on this laptop.
When the system is loaded, its cooling fan starts getting louder.
Alienware Area 51m – Top of the Line Gaming Laptop
The Alienware Area 51m is another VR ready gaming laptop worth checking out. It comes at a high price, but is one of the most powerful gaming laptops you can buy today. It was just released in July of 2020.
This laptop has an Intel Core i7 10700K CPU and NVidia RTX 2070 Super graphics card. It comes with a full 1 TB hard drive and 16 GB of RAM as well. You can get the laptop in a full 17.3″ display. If you are serious about both VR gaming and portability, the Area 51M is the top pick. Overall, it is one of the most powerful laptops on the market.
Pros
The laptop has solid performance and excellent graphics.
It comes with outstanding Space Station aesthetic.
All the major components of this device are upgradable.
Cons
It is comparatively expensive.
It has a total weight of 8.5 pounds, heavier than some other VR ready gaming laptops.
Acer Nitro 5 – Best Gaming Laptop Under $1000
The Acer Nitro 5 is our pick for a budget-friendly gaming laptop under $1000. It provides good performance and VR-capable specs at a very reasonable price. Unfortunately, users have to sacrifice with a less bright display. The laptop also has a decent webcam so that you can enjoy video calling features.
The Nitro 5 comes configurable in a bunch of different RAM and hard drive options. For under $1000, you get an Intel i5 9300H CPU and Nvidia GeForce GTX 1650 graphic card. Both of these are mid-tier options compared to what is available in 2022. The big advantage to the Nitro 5 is its 32 GB of RAM and dual 1 TB SSD hard drives.
Pros
It is a great value for money.
Keyboard quality is really good.
Quality of its webcam is also good.
Cons
The display is a little dark, which isn't a big deal if this is purely for VR gaming.
Things to Consider for Buying a VR Ready Laptop
All the laptops above meet the recommended specifications for playing VR games. If you want to learn more about each component or want to build your own laptop, here are the specs you need to consider:
Graphics card
The graphics card is the most important component for playing VR games. It is in charge of processing everything you see in your VR headset. Virtual reality games require a better GPU than regular PC games, so spend your extra money for an upgrade here.
CPU and Memory
The CPU processes all regular non-graphic calculations in your computer. Memory stores information that might need to be recalled by the CPU quickly. If you want to help out your CPU, purchase more memory for your laptop. The recommended level of CPU right now is at the AMD Ryzen 1500X or Intel core i5. All the latest laptops come with much better CPUs than these. For memory, 12 GB or more is recommended.
Screen
Most laptop screens come in a 15.6″ size and this is the smallest we would recommend. Some laptops have a 17″ screen, which gives it more space for other components too. However, these laptops are less portable to move around. If you'd like a bigger screen, we recommend a bigger external monitor to plug your laptop into at home.
Battery
Battery life is important if you plan on travelling with your laptop. We recommend a battery life of at least 7 hours in 2022. Playing games without being plugged into a power source is not recommended. Your CPU and GPU will be throttled to extend your battery life.
Pricing
How much you want to spend on a VR ready laptop is important. This will give you an idea of what specs you can afford. VR laptops are more expensive compared to regular laptops or equivalent desktop hardware. More features in your laptop will require you to pay more. If you are looking for a budget-friendly laptop, then you have to compromise on some features.
Hopefully this gives you a good idea on what you should look for in a good VR ready laptop. If you have any other recommendations, comment below and let us know!