If you want to share your view from your Meta Quest with your family and friends, you can cast to any Chromecast device. In this guide, we go over the best Chromecast for Meta Quest VR casting.
For each device, we go over:
How good it is at casting video from the Meta Quest
Other features the device has
How to cast your Meta Quest to the Chromecast hardware
If you have a different Chromecast device, comment down below and let us know what you are using!
Check out other top Meta Quest 3 accessories here.
What is the Best Chromecast for Meta Quest VR Casting?
In a rush? Click the links below to check out our top Chromecast devices today.
Casting Meta Headsets to a Chromecast Device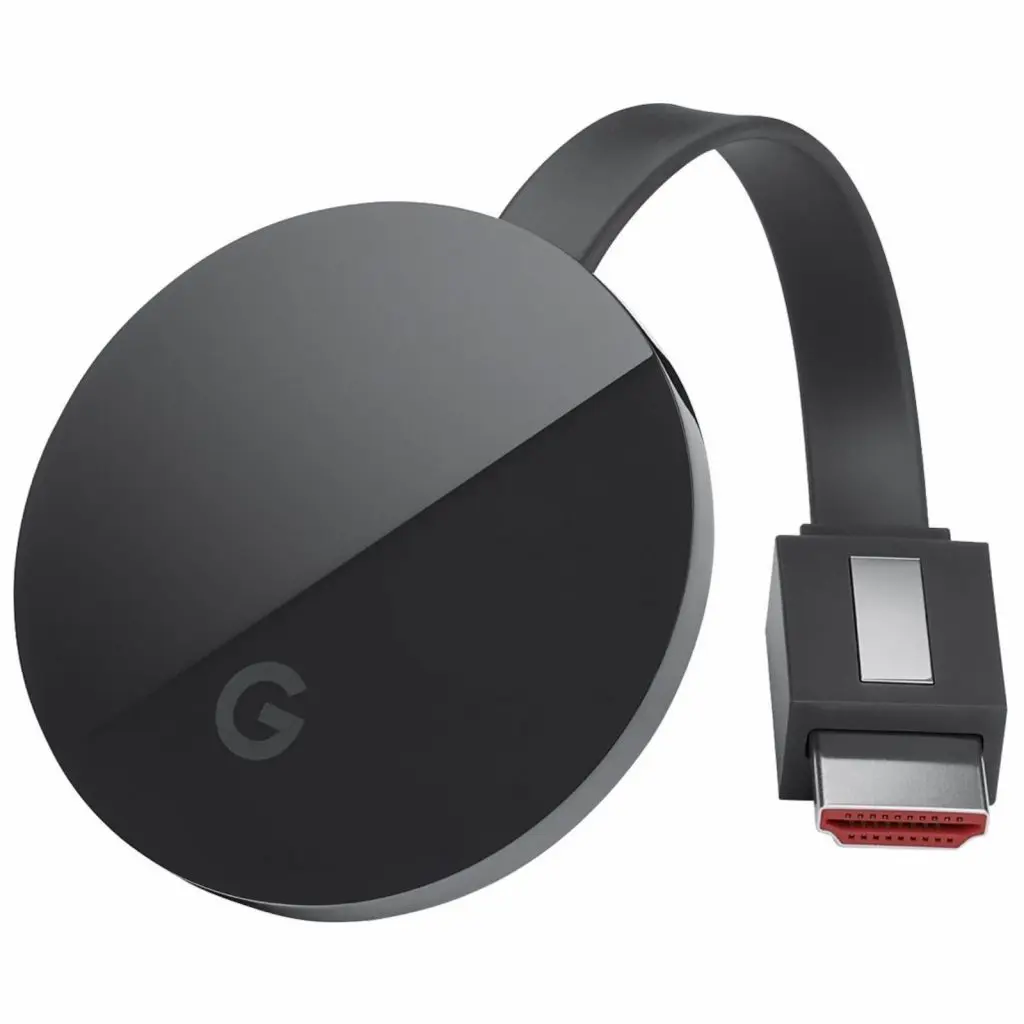 Originally, you could only cast Meta Quest video to a compatible Chromecast device. This meant an official Chromecast or an Nvidia Shield. In 2020, a software update enabled the use of all compatible hardware with Chromecast capability built in. Android TV boxes (including Android smart TVs) can now be used for Meta Quest casting.
The Meta app itself can be used for casting. This is my preferred way to watch video off of the headset because it only takes a few seconds to activate.
Regular Chromecast devices offer 1080p casting with some latency. Chromecast Ultra hardware offers 4K casting with latency under 1 second.
Below, we have different options for your price range.
How to Cast Meta Quest to Chromecast
Once your Chromecast hardware is powered on and connected to the same Wi-Fi as your Meta Quest, casting is easy:
Launch the Meta app on your phone.
Select your avatar icon in the top left corner.
Click on Casting.
Under Cast From, make sure it says Connected beside your headset.
Under Cast To, select your Chromecast device.
Click on Start at the bottom of your screen. You may have to accept the prompt inside of your headset.
Your Meta Quest video should display on the TV after a few seconds.
Next up, we review our top picks for Meta Quest casting hardware below.
Google Chromecast 3 Review
The Google Chromecast 3 is the original hardware straight from Google. It is one of the best Chromecast devices for VR. The resolution of this Chromecast is up to 1080p at 60fps.
Casting your Meta Quest to the Chromecast 3 is simple. Just plug the device into your computer, connect to Wi-Fi, and select your Chromecast from your casting options in the Met App. 
The Chromecast 3 is perfect for VR casting, except for one small flaw. The latency from the Meta Quest VR headset to the Chromecast 3 is about 1 to 5 seconds, depending on your wireless internet connection. If you play Beat Saber or other fast-moving games, casting can be distracting because your movements don't line up with your TV. The Chromecast Ultra, featured next, fixes this problem in a few ways.
Other than VR casting, the Chromecast 3 supports all other media services. Watch YouTube, Pandora, Netflix, Amazon Prime Video, and other services on any TV in your house. It lets you watch movies, shows, and photos streaming on your TV from any of your hand-held devices.
If you're looking to purchase a Chromecast device for VR to cast your headset videos, you won't go wrong with Google Chromecast 3
Google Chromecast 3 Features
Good Meta Quest casting features for a low price
Supports 1080p casting
Good casting for low-motion VR games
Nvidia Shield Pro Review
Nvidia Shield Pro is a powerful Android TV box with Chromecast Ultra hardware built into it. Unlike the Google Chromecasts above, the Nvidia Shield is a fully-powered Android operating system. You can download applications to it, play console video games with Nvidia GeForce Now, and more.
For Meta casting, the Nvidia Shield will show up in your Meta app the same as a regular Chromecast device. The Shield Pro has a Chromecast Ultra built into it, which means 4K streaming and low latency. If you plan to spend money on the Ultra, a little more will give you the best Android TV box available.
The Shield Pro has access to the full Google Play Store. From there, you can install apps like Netflix, Kodi, Plex, and Spotify. The Nvidia Shield Pro has a 16 GB hard drive, 3 GB of RAM, and USB 3.0 ports. It features voice search, motion-activated, backlit buttons, and a built-in lost remote locator. You can control the device hands-free with Amazon Alexa or Google Home.
Nvidia Shield Pro Features
Full-featured Android TV box with Chromecast Ultra built-in
Thousands of Android apps to install, play, and use on the device
The most 4K HDR content of any streaming media player
Nvidia Shield Tube Review
The Nvidia Shield Tube is a simplified version of the Shield Pro above. You save $50 in price but lose a few key features:
No USB ports
Only 8 GB in the hard drive
Only 2 GB of RAM
Nearly everything else on the Shield Tube is the same as the Shield Pro above. It still contains Chromecast Ultra hardware for low-lag Meta casting. The Android operating system comes with the Google Play Store. The remote is the same as the Shield Pro, giving you voice-control features.
If you don't plan on using the Android TV features as much, the Shield Tube saves you a few dollars.
Nvidia Shield Tube Features
Features built-in Chromecast Ultra Hardware
A compact design that fits behind your TV
Sony X900H Smart TV Review
The Sony X900 smart TV has awesome picture quality and runs its smart platform off Android TV hardware. It is an Nvidia Shield built in to your smart TV. And as of a software update in early 2020, the Meta Quest can cast to any Android TV device. Casting latency is not as good as Chromecast Ultra devices, but still well serviceable.
The Sony X900H Smart TV has glorious 4K video rich with real-world texture. It is powered by a 4K HDR X1 processor and comes with a hard drive, built-in RAM, and everything else you need.
The X900H smart TV is equipped with Google Assistant and voice control to control your smart home devices. You can easily search for movies or shows with your voice. It is also compatible with Amazon Alexa. You can stream smart camera feeds, play music, and launch video apps.
If you have a Meta Quest and need a new Smart TV, the Sony X900H will let your cast your headset to the TV. The X900H comes in a few different size options, which you can view in the Amazon listing below.
Sony X900H Smart TV Features
Cast from your Meta Quest straight to your TV with no extra hardware
Lets you use your voice to control your TV
Features a TRILUMINOS display with vivid and bright colors
Hisense H5500 Android Smart TV Review
The Hisense H5500 is another smart TV with Android built in to its smart platform. It is another way to activate casting from your Meta Queat 3, Pro, 2, or 1 without any additional hardware. The Hisense H5500 isn't a slick as the Sony in terms of looks, but you will save on the price. It comes in 32, 40, and 43 inches.
With this smart TV, you can stream over 500,000 movies and shows from popular apps like YouTube, Hulu, and Netflix. You can also watch sports, live news, and much more. It comes with an in-built Google Assistant for access to entertainment and control of your smart home devices with your voice.
The Hisense H55 also has Bluetooth audio support to stream audio to a wireless speaker or headphones.
Hisense H5500 Android Smart TV Features
Smart TV with Android TV built-in for quick VR casting
Built-in Google Assistant lets you quickly access entertainment, get answers, and control devices around your home
You can stream more than 500,000 shows and movies from apps like Netflix, Hulu, and YouTube
Bluetooth audio support
MECOOL KM2 Android TV Box with Chromecast Support
The MECOOL KM2 is a basic Android TV box. It is powered by Android 10.0 for enhanced functionality. VR players can easily cast their headset video to the device. The Android TV hardware lets you turn any TV into a smart device.
This Android box has different connectivity options, including wireless, Bluetooth, and EnterNet. Plus, it supports streaming from YouTube 4K, Amazon Prime Video, Netflix, and HBO MAX.
This Android TV Box supports high clarity, 4K HDR, 4K Ultra HD resolution, and high dynamic range. It is also equipped with voice control functionality. This allows you to search for photos, set an alarm, and check weather conditions with your voice.
MECOOL KM2 Android TV Box Features
Powered by Android 10.0
Complete Google Play Store access
Supports 4K Ultra HD resolution and High Dynamic Range (HDR)
T95 Android TV Box Review
The T95 Android TV box is another popular streaming media box. It has full Chromecast support for virtual reality. The T95 Android TV Box lets you cast your favorite VR games from your Meta Quest to your TV. 
You can also watch your favorite videos through different streaming apps, including Disney+, Hulu, Prime, and YouTube. The Pendoo Android TV Box features audio and video upscaling. It is perfect for watching HDR and 6K Ultra HD video content.
Using this device is simple. Plug the device into the HDMI port and connect to the internet via Ethernet or Wi-Fi. In your Meta App, it will come up as a casting option.
T95 Android TV Box Features
Supports 6K/4K Ultra HD resolution and High Dynamic Range (HDR).
Audio and video upscaling
Complete Google Play Store access
Google Chromecast Ultra Review
The Chromecast Ultra is a premium Chromecast device for those who want the fastest casting. The device is better than the original Chromecast 3 in a few ways:
Streaming quality can go up to 4K
Latency has been reduced when casting an Meta Quest to the Chromecast Ultra
It has a wired Ethernet port, so you don't have to rely on Wi-Fi
With the Chromecast Ultra, latency from your Meta Quest drops to one second or less in most situations. You can still notice a delay in Beat Saber, but only the smallest amount. Meta is regularly improving latency via software updates.
Otherwise, the Chromecast Ultra contains all the other features that the regular Chromecast 3 has. You can cast content from any device to it and turn any regular TV into a smart TV.
Google Chromecast Ultra Features
Supports 4K video streaming
Less latency during casting verses the Chromecast 3
Includes a wired Ethernet port
And those are our picks for the best Chromecast devices for the Oculus/Meta Quest.
What Chromecast device do you use to cast your Meta Quest video? Comment down below and let us know!