Do you want to listen to music on Spotify in games on the Meta Quest (also known as the Oculus Quest) while you are playing? A slick workaround below will have you up and running quickly!
The tutorial below will allow you to listen to your Spotify library while playing Meta Quest games. This works on every Meta Quest headset, including the Pro, 3, 2 and 1. Using this method, sound is played through your Quest VR speakers.
Interested?
Let's get into it!
What You Need to Play Spotify In-Game on the Meta Quest
To make this work, you need the following things:
An Meta Quest 1 or 2 (duh)
A Spotify Premium account
Why Spotify Premium?
Free accounts cannot change the playback device of your music, a feature called Spotify Connect. You can only play music on the device you control with the Spotify app using a free account.
But with a paid account, Spotify Connect allows you to control your music library on one device and play that music on another device connected to Spotify.
And that's what we will do below: connect to Spotify on the Oculus Quest and then control playback with a nearby phone or computer running Spotify. This will allow you to play music while you play your favorite VR games.
Why Would You Play Spotify on Your Headset?
Some VR games don't require a lot of audio. Instead, you can listen to music while you play. This tip is not useful if you want to play Beat Saber or one of its alternatives. But it might be helpful to sit down and play some VR Tetris.
Next, I'll show you how to play music on the Meta Quest.
How to Play Spotify In Games on the Oculus Quest
Go to Spotify.com in your Oculus Browser
For the first step, open up your Oculus Browser and navigate to Spotify.com.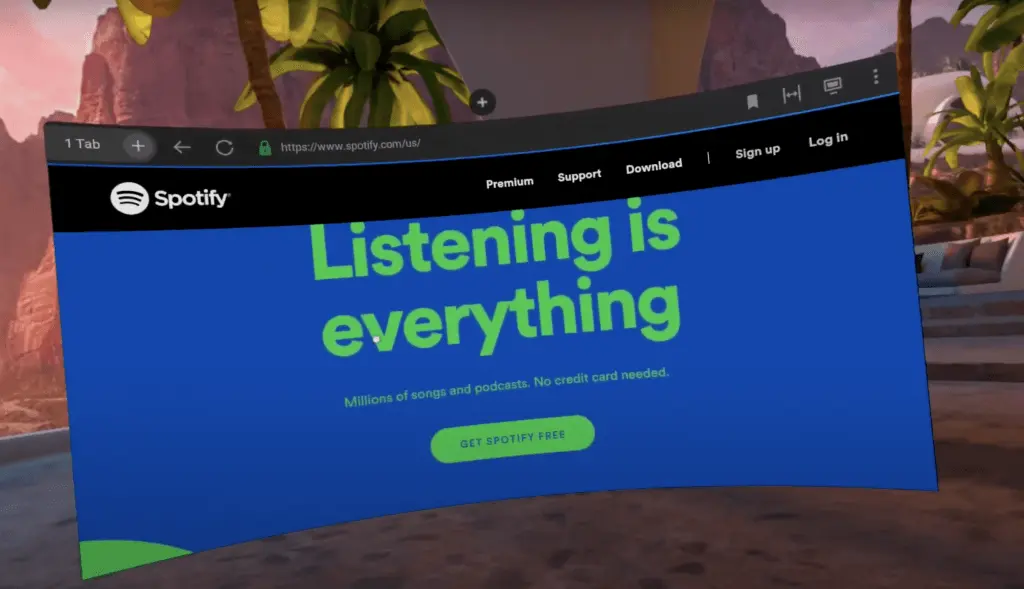 Select a song to play
Use your Touch controllers to find and start playing a song. When you select, you should hear the song play in your Quest headset.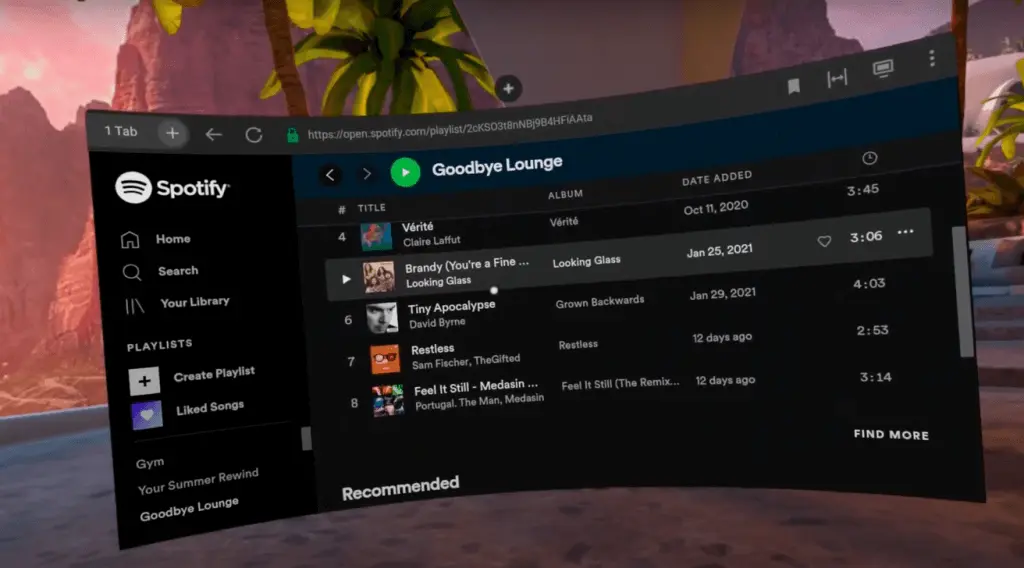 Launch a VR Game
Now, go to your Quest library and launch the VR game you want. When you launch the game, Spotify will stop playing in your headset. This is okay!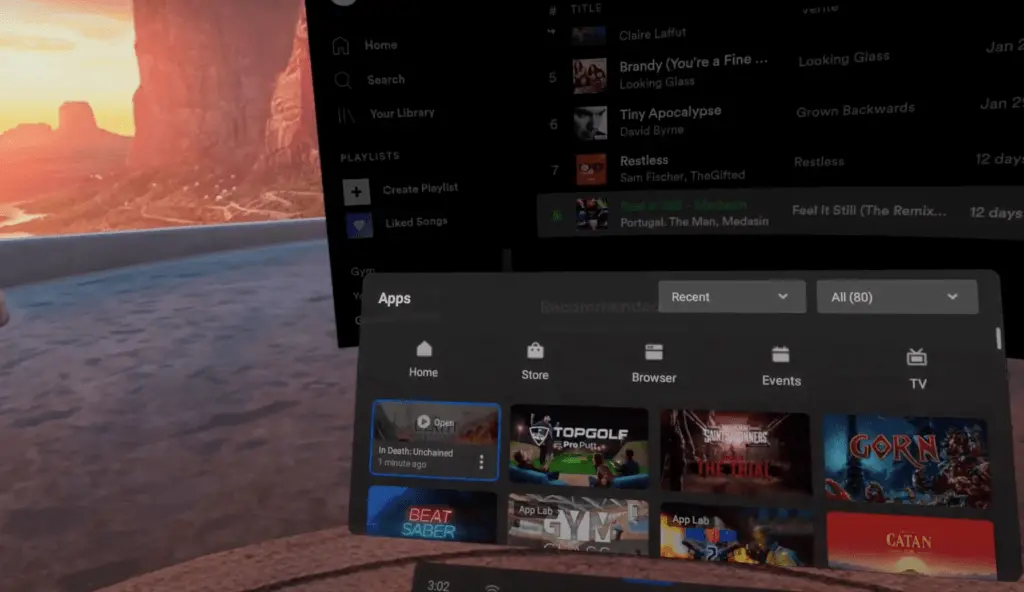 Launch Spotify on your Phone or PC
Take off your headset momentarily and launch the Spotify app on your phone or PC. If you aren't already, log into your account on this device.
We recommend using your Phone, which will allow you to change songs and navigate quicker while you play VR. You can peek out of the nose gap at your Spotify app.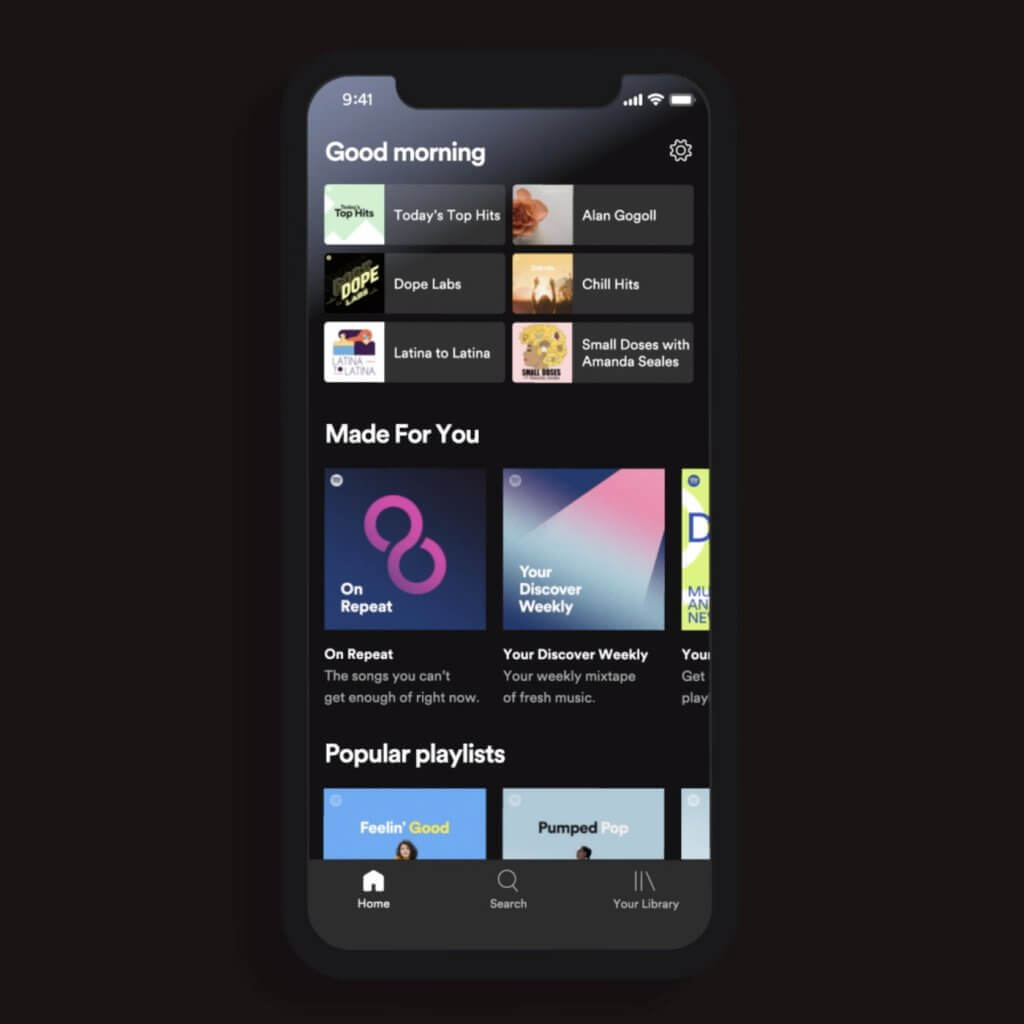 Change Device Playback
Change the playback device in your Spotify phone/PC app and select Web Player (Chrome).
You should hear your music on Spotify in games in your headset again! If you change songs on your phone or PC, it should change on your headset.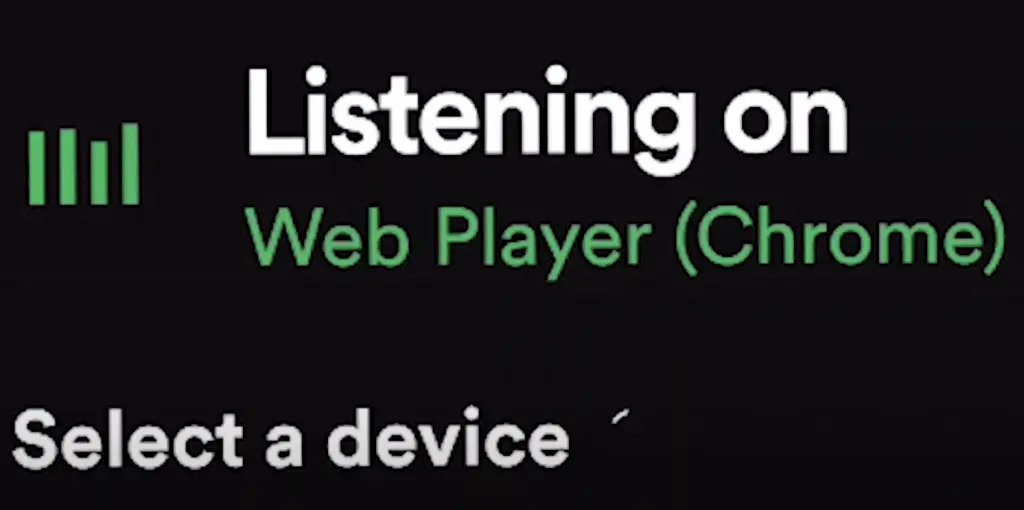 Why Does This Work?
The Oculus Browser runs in the background on the Quest operating system. When you launch the app, the Browser remains running. This allows Spotify Connect to see it as a playback source.
Users online have reported being able to play music indefinitely using this method.
Other users have tried to sideload the Spotify APK onto the Quest. This works to start and playback music when you run the APK. However, the APK is closed when you launch another Oculus game on the VR headset and playback stops.
Let us know if you have trouble getting Spotify in games music to work on the Oculus Quest!