In this guide, we take a look at how to setup Facebook Messenger on Oculus Quest so that you can chat with your friends in full virtual reality.
We'll go over:
How to install Facebook Messenger on Oculus Quest
Features to try out
Tips to get things setup right
If you have any more questions, make sure to comment down at the bottom of this guide.
What is Facebook Messenger?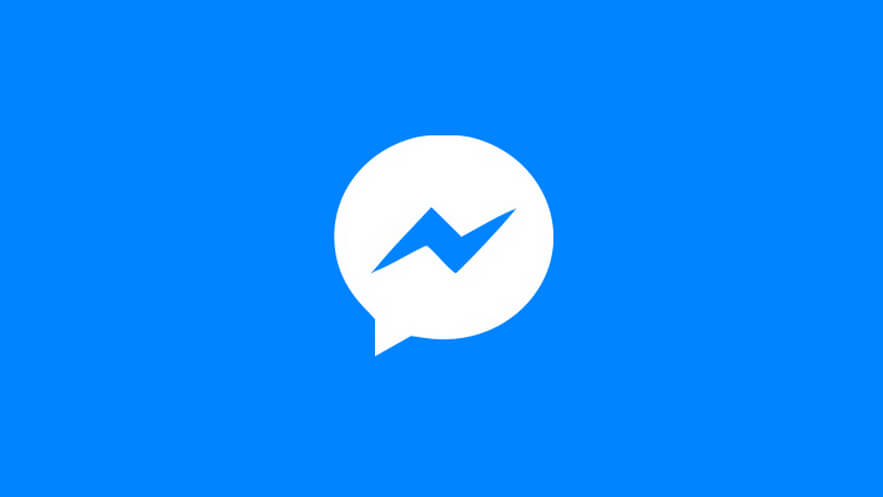 Facebook Messenger is an online chat application. It allows you to chat in real time with your friends. Some of the things you can send to your friends include:
Photos or videos
Stickers
Moving GIF files
Emojis
Money
Likes and emotions
Facebook Messenger originally started out as a chat within the Facebook app. Now, it has expanded to be its own app that is available on different devices.
As soon as the app is released, we will add on to this features list to showcase other Facebook Messenger VR features.
Facebook Messenger VR Features
Facebook Messenger on Oculus Quest contains the following features:
Text and Audio Chat
Inside of Facebook Messenger in virtual reality, you can both text chat and audio chat with friends using the built in microphone in your VR headset.
Play Games Together
You can quickly jump into VR multiplayer games that both you and your friend each have purchased. This will make things much quicker than currently, where it is not easy to play games together.
When is Facebook Messenger on Oculus Quest?
During a Facebook Connect stream, Facebook Reality Lab's Head of Product Marketing Meaghan Fitzgerald revealed that Messenger from coming to the Oculus VR platform. The news is part of Oculus' broader push to improve the social VR aspects going forward. Other initiatives include the new Facebook Horizon social platform and game.
During the reveal on the stream, Meaghan showed a graphic of Messenger's mobile app in the Oculus VR operating system. She also confirmed that you will be able to audio chat with friends and jump into game together directly from Facebook Messenger on Oculus Quest.
The official release date of Messenger for Oculus VR was not announced officially, but is suspected to launch alongside the Oculus Quest 2 on October 13th.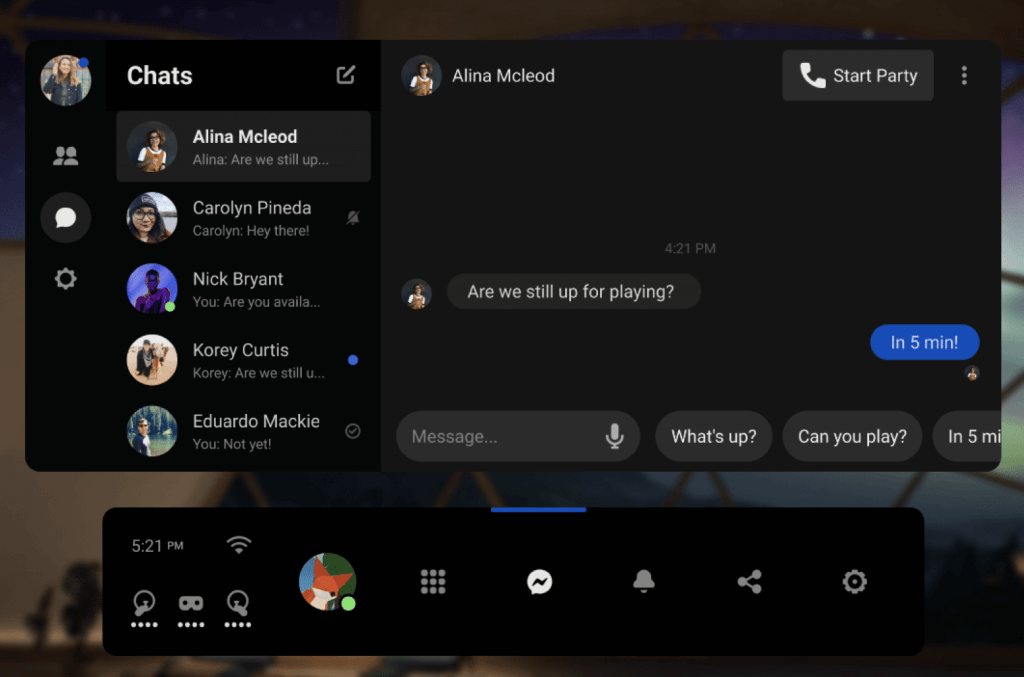 How to Install Facebook Messenger on Oculus Quest
As soon as Messenger is released in VR, we will have step-by-step instructions on how to get things setup in Oculus. We suspect that the game will be downloadable from the official Oculus Store using the companion phone app or directly in your headset.
Facebook Messenger VR Tips
As soon as Facebook Messenger VR launches, we will share some tips and tricks for connecting with friends and jumping in to games together.
Is there any other information you'd like to know? Make sure to comment below and ask your question so that we can dig into it.