Is the Meta Quest Pro worth the $1,500 to upgrade from the Quest 1 or 2 VR headset? In this guide, I'll give you some detailed analysis on key differences between the headsets and answer whether you should upgrade or not.
What is the Meta Quest Pro?
If you missed the announcement, the Pro is a brand new 2022 VR headset from Meta. It was announced during the Meta Connect 2022 keynote speech on October 11th. The headset was actually previewed back in 2021, but Meta spent over a year perfecting the device and getting the right design.
The Pro is not a direct upgrade from the Quest 2. It is an entirely different headset with a different set of core features and purpose.
I'll go over that in more detail below, but first lets check out the specs of the Pro headset.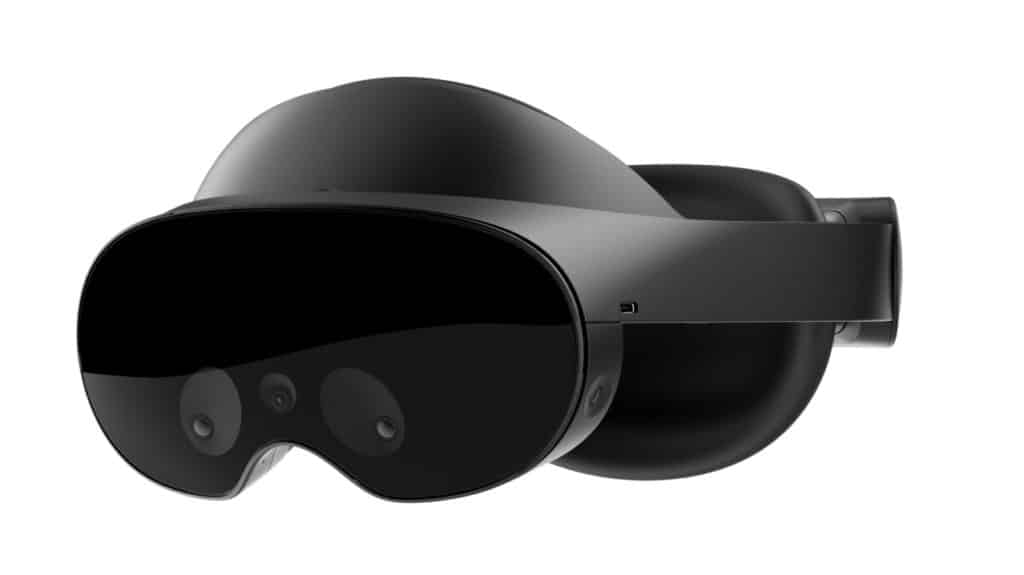 Specs
At first glance, the Pro has a number of really nice features that make it enticing to upgrade for:
Pancake lenses which decrease the size of the VR headset by 40%
Face and eye tracking features, thanks to some inward facing cameras
Full color passthrough capabilities so that you can see your room surroundings more easily
New Pro Touch controllers, which have their own processor for accurate 360 degree tracking
New Snapdragon XR2+ system-on-a-chip
How to Buy
The Quest Pro can be purchased from the official Meta website or worldwide from Amazon below.
Meta Quest Pro
Meta Quest Pro unlocks new perspectives in work, creativity, and collaboration.
Multitask with ease with multiple resizable screens so you can organize tasks, work on new ideas or message with your friends.
World class counter balanced ergonomics and our sleekest design let you wear the headset for longer in premium comfort.
How Much Does the Meta Quest Pro Cost?
The Meta Quest Pro retails for $1,500. For this price, you get the VR headset, a pair of new controllers, a charging stand, and a few other minor accessories.
By comparison, the Meta Quest 2 costs $400.
What's Included in the Box?
In order to compare apples-to-apple with the Meta Quest 2, we need to look at what you get for the $1,500 price tab. Included in the Quest Pro box is:
Meta Quest Pro Headset
2 Meta Quest Touch Pro Controllers
Charging Dock
USB-C Power Adapter
Controller Charge Cable
Charging Cable
2 Stylus Tips
2 Partial Light Blockers (L & R)
Cable Clip
Protective Cover
Cleaning Cloth
2 Wrist Straps
By comparison, the Quest 2 costs $400. However, a bunch of the items you get with the Pro are an extra cost for the Quest 2, including:
Charging Dock ($100)
Controller Charge Cable (N/A – the Quest 2 controllers have a AA battery)
2 Stylus Tips (N/A, not supported on the Quest 2 controllers)
2 Partial Light Blockers (N/A)
Protective Cover ($10)
Cleaning Cloth ($10)
2 Wrist Straps ($20)
The Quest 2 controllers cost $150 for a pair, half the price of what the Pro controllers retail for. This is because of all the extra features in the new controllers.
So apples-to-apples, the cost of the Quest Pro VR headset only is between $600 and $800 more expensive than the Meta Quest 2.
So now the big question is, is it worth it to upgrade to the Quest Pro?
Let's take a look.
Reasons You Should Upgrade to the Meta Quest Pro
In order to decide if upgrading is worth it, here are all of the unique features that you can ONLY get on the new Pro headset.
Pancake Lenses and Smaller Form Factor
Pancake lenses are the latest trend in virtual reality, replacing traditional fresnel lenses to make up the display. Pancake lenses are much smaller and its allowed Meta to shave 40% off of the size of the headset.
Keeping the front headset small is key to proper weight distribution. The Quest 2 is too thick on your face, requiring a fancy elite strap to help balance the weight better. The Quest Pro is 50% heavier than the Quest 2 (750 vs 500 grams) but feels lighter on your face.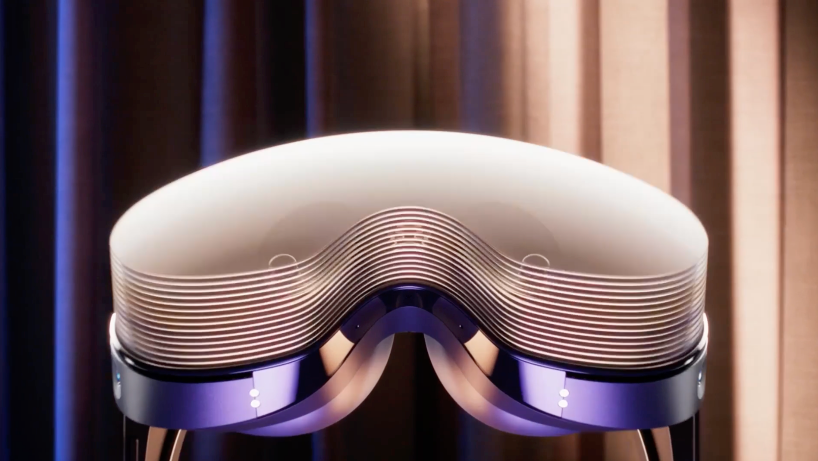 Color Passthrough
The Quest Pro features full color passthrough cameras. This allows you to switch to a new mixed reality mode, which uses the outward facing cameras to mimic your eyesight into the headset display.
A number of VR games, like Beat Saber, Cubism, and Demeo, have released mixed reality modes to take advantage of this mode. It makes things seem like you are playing VR games right inside of your own home.
Face and Eye Tracking
The Quest Pro features two inward facing cameras that track your face and eye movement. One advantage of this is that the IPD of your headset – where the center of your display lines up with the center of your eyes – is automatically adjusted to be perfect.
The other advantage to face tracking is more accurate facial expressions when you are playing VR social experience apps. Meta has promised that you will be able to display and see lifelike avatar expressions with other people using.a Quest Pro.
This is also a big focus for Meta's vision for work in the future. In order to maximize productivity, Meta believes that reactions are key.
More Accurate Controllers (maybe)
The Quest Pro Touch controllers are awesome. They each feature dual cameras and their own processor. built into each. This processor allows each controller to understand its position and movement in space without needing to communicate with the virtual reality headset.
This means that even if you put your hands behind your back, which used to be an issue for tracking, your controllers know where they are. Busy games that require you to overlap your hands regularly should have improved tracking too, Plus, they look a lot slimmer without the halo around them.
The new controllers also have a slot for a stylus tip. This allows you to draw and design in 3D space with high accuracy. They also include some nice haptic feedback features.
The one reason why you WOULDN'T buy the Quest Pro for the controllers is that they are also compatible with the Quest 2. That means that you can spend $300, buy the controllers on their own, and enjoy the same benefits and perks.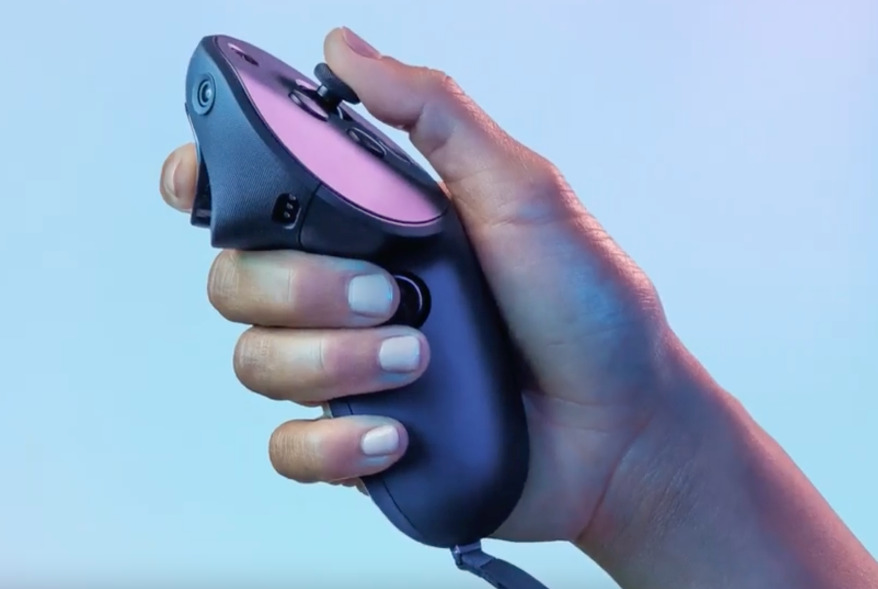 Charging Dock
Ensuring your VR headset has a full charge is key to being able to grab it on the go and use it. To help this, Meta is including a full wireless charging dock with the Quest Pro. The dock allows you to easily sit your headset and controllers on it when you aren't using it.
The Quest Pro battery life is about the same as the Quest 2 (2 hours) and the controllers get about 8 hours of battery life. Keeping them on the dock when not in use will ensure you have a full charge when you need it.
Reasons You Don't Need to Upgrade to the Quest Pro
If the features above don't get you excited, then perhaps you don't need to upgrade just yet. Meta is rumored to be releasing a more price-friendly Meta Quest 3 in 2023 that you can wait for.
Here are some reasons you don't need to upgrade.
The Price is Too Much
$1,500 is almost 4 times more expensive than the Quest 2. You can be the judge if the features above are 4x more than what we've seen before.
For most people, the price will turn you off from buying this generation of the headset.
All Games and Apps are Still Backwards Compatible
Meta has come out and said that all games and apps will be backwards compatible. Other than specific use cases for color passthrough or the controller stylus, you have nothing to worry about.
If you have the Quest 2, you'll be able to play all of the games and apps announced during Connect:
Among Us
Iron Man VR
The Walking Dead Season 2: Retribution
Microsoft XCloud
Microsoft Office 365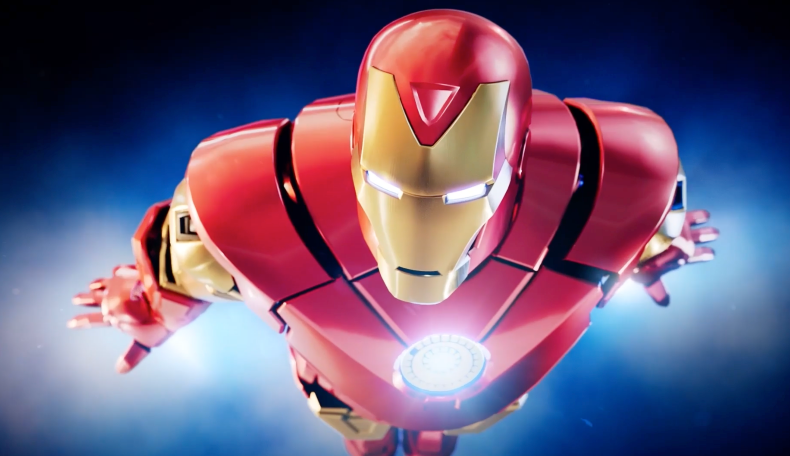 You Don't Use VR for Work
The Quest Pro is a device catered for businesses and super users. A lot of the features enable better work and productivity in virtual reality.
If this doesn't sound like you, then you might not need to upgrade.
You Only Want the Controllers
Like I said above, the new Quest Pro Touch controllers work with the Quest 2. If you just want the higher powered controllers, spend $300 on them and skip out on the headset.
With the controllers, you'll have better tracking, higher accuracy, and some stylus tips for any design work you do in VR.
Conclusion: Should You Buy the Meta Quest Pro?
You should buy the Meta Quest Pro if:
The price doesn't scare you away
You want a smaller form factor VR headset
You want to play games and mixed reality experiences with full color passthrough
Face and eye tracking will help you out in Horizon Worlds, VR Chat, Rec Room, and other productivity apps
You want better controller tracking
Skip this high-end headset if the price is too much for you. You'll still be able to enjoy all of the same games and apps.
The other nice thing is that all of the R&D and technology in the Quest Pro will find its way into the entry-level Meta Quest 3, to be released in 2023. That means that these features will be perfected by the time that headset is released.
What other features interest you about the new Pro headset? Comment down below and let us know!