Virtual reality porn has become extremely popular over the last couple of years. The technology allows you to experience sex from a completely new perspective. If you haven't tried it yet, now might be the time. In this guide, I'll show you step by step instructions on how to watch VR porn on any headset.
This guide is for any VR headset:
HTC Vive Pro
Valve Index
HP Reverb G2
and more! If you want more detail for an individual headset, we have guides for the Quest and Vive Flow linked above.
You can also watch VR porn using your smartphone or computer and preview how things look before you put on your headset. If you need any more help streaming VR porn, let us know below.
TIP: Some of these websites have VR porn games too, such as Virt a Mate.
NOTE: This guide contains adult content and is only for adults who are 18 years of age and older. If you are not of age, please go back to our home page and find some other family-friendly VR tutorials.
What is VR Porn?
Virtual Reality porn is a type of adult video that is meant to be viewed inside of a virtual reality headset. VR porn is a growing industry, with hundreds of new videos offered each month. VR videos offer a unique experience, offering 3D video right on your face. Most VR porn videos are in the "point-of-view" style where you you get a birds eye view of all the action.
Unlike regular porn which can be freely accessed in full on many websites, VR porn is different. The cost to shoot scenes is much higher, with special cameras recording in higher quality. This means that all good VR porn must be paid for. VR porn is like Netflix – it requires a subscription in order to access it the way it was meant to be.
Virtual Reality (VR) is a type of immersive media that immerses users in another world. It's similar to watching movies on a big screen but with added realism thanks to 3D graphics, head tracking, and motion controllers.
The first VR headsets were bulky and heavy, so they weren't really suitable for long periods of use. But recent headsets like the Meta Quest 2 and HTC Vive Flow are very comfortable to wear for extended periods of time.
Requirements to Watch VR Porn
In order to view VR videos, you technically only require one thing: a virtual reality headset such as the Meta Quest 2 or PC VR options like the HTC Vive Pro or HP Reverb G2.
However, there are a few additional requirements you need:
A VR porn website
A web browser or custom VR player
The proper video format that your headset can read
Below, we have a list of websites for you to check out. You will be able to launch the web browser on your computer or Quest 2 headset and use that. If you want customized options, you can also download a VR media player app (more on those below too).
Most VR headsets can read MP4 files and you will see a lot of options in that format. However, PC VR headsets can also read other file formats as well.
Next, I'll show you how to watch VR porn with step by step instructions.
How to Watch VR Porn (Step by Step)
On your phone or desktop, click and sign up for an account (free or paid) on some of the websites listed below in step #4 below.
Launch the web browser in your VR headset. If you have a Meta Quest, there is a dedicated browser in your Apps section. If you have a PC VR headset, you can launch the browser on your computer and view it in your headset.
OPTIONAL: Click on the tabs button in the top left corner and select Enter Private Mode. This will ensure that any website you visit is not saved on your device's web history.
Click on the address bar and enter in any of the following URLs beside the site names below:
Browse and enjoy! If you didn't register, you can always click the Join Now link in the corner anytime in your VR headset, register for a free account and access more free content.
Where to Watch VR Porn
The list of virtual reality adult websites on the internet is growing exponentially. In fact, VR porn is the world's largest growing industry.
A list of the top VR porn websites are as follows:
NOTE: The first three links below aggregate scenes from over 30+ VR porn websites!
For more details, check out our top 20+ VR Porn websites.
VRPorn.com
VRPorn is the largest website on the internet for adult VR videos. It features over 12,000 VR videos from over 90 studios, which is the largest selection of VR porn videos in one spot. It is our number one recommendationif you are looking to watch VR porn.
VRPorn.com is optimized for all VR headsets:
Meta Quest (1 and 2)
HTC Vive Pro
HP Reberg G2
Valve Index
Oculus Go / Samsung Gear
As well, there are over 100 different VR porn games included with your account.
POVR
POVR is a freemium website that offers both free and paid account. It features over 5,000 completely free VR porn videos to watch on any VR headset. This instantly gives it a ton of value for those looking at free teaser content.
If you subscribe to POVR with an account, you get access to another everything in ultra HD quality.
POVR has licensed videos from 20 different VR porn studios from around the internet: Reality Lovers, Sexy VR, MILF VR, VR Latina, VR Conk, Lethal Hardcore VR, Her VR, Virtual Lovers, and more.
VR Bangers
VR Bangers is the biggest dedicated virtual reality porn websites. It features multiple scenes per week which can be viewed in full 8K quality and 60 frames per second (FPS). The production quality is top notch and some of the top pornstars in the world have shot for the studio.
One nice feature is that VR Bangers features a filter for different positions, which not every website has. VR Bangers also recently launched Dezyred, an interactive choose-your-own-adventure sex game.
Click here to check out Dezyred.
VR Porn Players
If you don't want to use the default browser, there are a bunch of high quality VR media players for each headset. In addition to better video format support, VR media players also offer a bunch of other features:
Pan, tilt, and zoom your videos
Full 360 degree support
Better subtitle support
The ability to resize and enhance your video
Better shortcuts
Better VR controller support
Here is our list of the best VR media players to watch VR porn on and what headsets they support: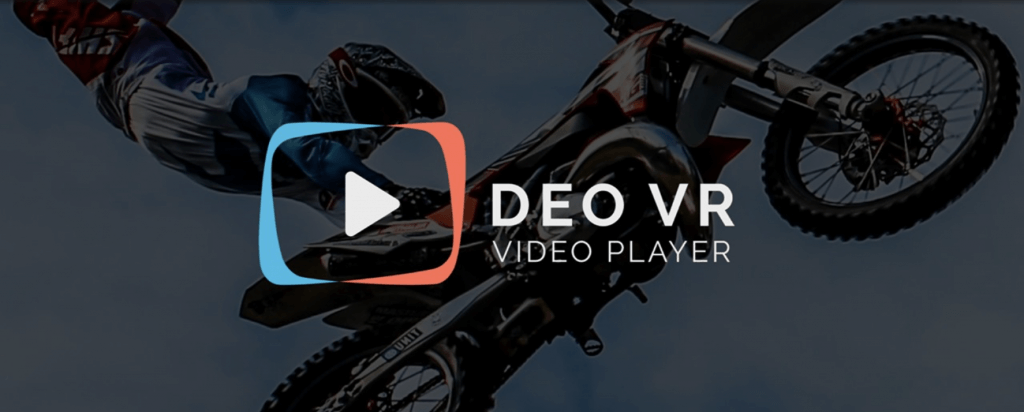 Is Virtual Reality Porn Any Good?
Yes. It's very good.
Subjectively, it's been greatly improved over the last few years because of fery high quality video support (4K or better). Plus, there is a large list of content for users to check out now, much more choice that in the past.
Streaming vs Downloading VR Porn
There are two main ways to watch VR porn: streaming and downloading.
Downloading means that you download the entire file before watching it. This may take some time depending on how fast your connection speed is. However, once the file is downloaded then it is yours to access forever.
I recommend only downloading VR porn if you have a PC VR headset with a large hard drive that can store video files.
If you have the Meta Quest, I only recommend streaming VR porn. The hard drive size on the Quest is 64 GB, 128 GB, or 256 GB. Since these video files are 4K or better, they can be between 5 GB and 25 GB per video. Your Quest does not have enough storage to support a lot of videos in its library.
What If You Don't Have a VR Headset?
If you don't have a VR headset, then you can still view 3D VR side-by-side videos using your phone. If you have a Google Cardboard or Samsung Gear VR headset, you can slide your phone into that and wear it on your head.
The main downside to cardboard VR is that the resolution is lower than when watching on a VR headset.
If you are curious what the content and porn scenes look like, this is an option for you. Just click on one of the sites above, pick a free video, and sample away.
Frequently Asked Questions (FAQ)
Is there other adult VR content besides videos?
Yes, there are also dozens of Adult VR games available. These games use your VR motion controllers to control adult characters, scenarios, and environments. VR Porn has the biggest selection of games available, over 100. If you create an account to view videos, you also get access to all of their VR porn games as well.
Click here to view more about VR porn games.
Do you have to pay for VR porn?
No, you don't HAVE to pay for adult VR videos. All of the websites listed in this guide have a selection of free videos available. However, paying for VR porn will give you access to exclusive and large databases worth of videos. It is preferred for most people, since VR porn is not as freely available as non-VR porn.
What is the difference between 180 and 360 degree porn?
180 and 360 degree videos refer to the angle of the environment that is around you. In a 180 degree video, you can see the edge of the video if you move your head to the left and to the right while you wear a VR headset.
In a 360 degree video, you can turn all the way around and view the entire room around yourself. 360 degree videos are not as popular because the extra video increases the video size heavily.
Verdict
As you can see from the step by step instructions above on how to watch VR porn, it is very easy to view virtual reality porn movies on any VR headset. Websites nowadays are compatible with all devices and it doesn't take too long to get setup.
There is a lot of porn content for virtual reality available today. No matter how controversial, the adult industry is a huge money maker.
Hopefully this guide was helpful for you!