POVR is one of the trendiest VR porn websites on the internet today. Just like VRPorn.com, POVR is a content aggregator that buys and licenses adult porn videos from dozens of studios on the internet.
In this POVR porn review, we'll go over the entire virtual reality porn site, touching on details like:
Pricing
VR Headset Compatibility
Website Features
Audio/Video Quality
Special Features
and more! I'll also show you the best POVR alternative websites.
So if you've been looking into the best VR porn sites and are considering POVR, read below!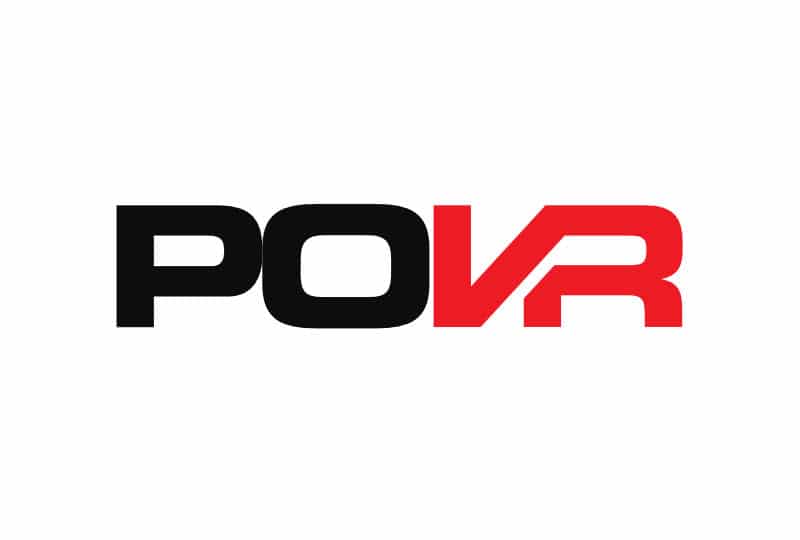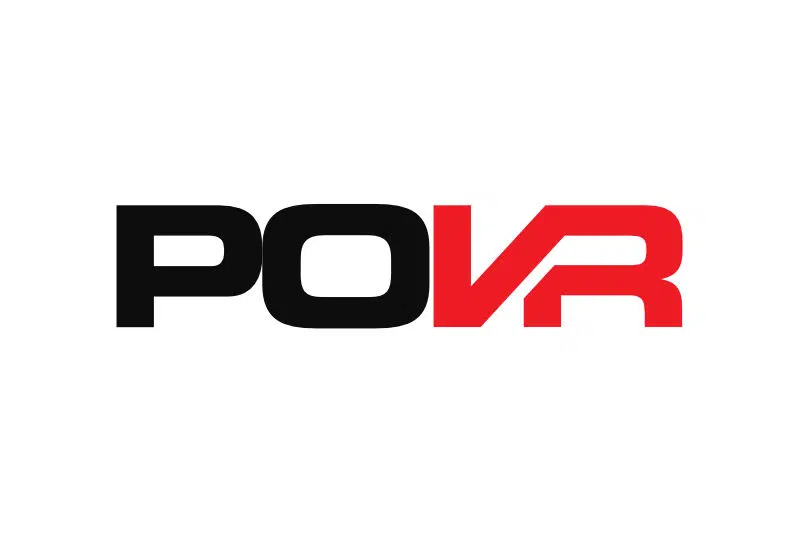 What is POVR?
POVR.com is an adult virtual reality porn website that offers some of the most immersive VR experiences available online today. The site was launched in 2017 and has been one of the trendiest adult VR sites since 2022. It features all of the biggest female stars and the finest VR porn selection.
The first thing you will notice about POVR is how easy it is to navigate through the website. Unlike other VR porn sites where you have to click around multiple pages before finding what you want, POVR makes it very simple to find porn videos that you are looking for.
Once you've found something you like, all you do is click on the video thumbnail and watch it in 360-degree view. You can also filter the results based on length, rating, price, and even languag
Another great feature of POVR is their ability to stream full-length movies directly to your Meta Quest, Rift S or HTC Vive headset with no need for downloading them onto your computer first. This means you can enjoy the highest quality VR porn without having to worry about space limitations.
One of POVR's awesome features is that it features the complete WankzVR library. WankzVR is one of the top VR porn studios so it's like you are getting a second subscription for free by signing up for POVR.
Key Features of POVR.com
Here are some key features about the POVR porn site:
Massive Selection
POVR has over 7,000 VR videos and its catalogue is growing each week. It has licensed content from over 59 different studios.
Full Length Virtual Reality Porn Scenes
Most of the videos on POVR come in at 60 minutes long and all are full and complete. You can also choose between 2D and 3D viewing options.
High Quality
All videos on the site are shot in 4K Ultra HD resolution and offer high frame rates up to 90 fps.
Streaming
All of the videos can be streamed directly to your Meta Quest (1 or 2), Oculus Rift, Google Cardboard, Gear VR, or HTC Vive headset. There is no need to download them to your PC first.
Downloadable Content
If you'd rather save the videos to your hard drive, you can download them in MP4 format.
Multiple Devices
You can access POVR using any web browser. It's compatible with mobile devices as well as desktop computers.
POVR Included Porn Sites
POVR buys and licenses content from at least 59 different VR porn studios on the internet. A lot of the websites found on our best VR porn websites can be found on the site, including:
Reality Lovers
Lethal Hardcore VR
Virtual Real Porn
Swallow Bay
Badoink VR
While POVR does not shoot any original scenes itself, it is able to source a wide range of new content from these websites so that you don't have to subscribe to each individually.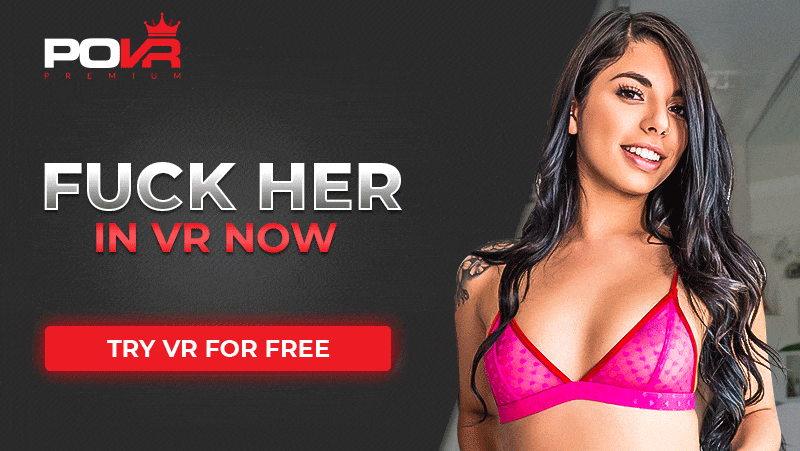 How to Sign Up for POVR Porn Site
Subscribing to POVR is insanely easy. Click here and then click on the red Get Premium Free button.
From there, you can sign up for the plan of your choice and you will receive instant access.
POVR Price Details
POVR has a few different pricing tiers to check out. Each subscription comes with a few different features.
POVR sometimes has deals on their subscriptions, so you'll want to check out their website for the latest details.
Trial
If you want to try things out, you can sign up for a 2-day trial so that you can test out the quality of the membership.
1 Month
For a subscription price of $25, you can get one month of access.
1 Year
For $15 per month, you get one year worth of access to the website.
3 Years
If you commit to three years, you get complete access for only $10 per month. This is the best deal that you can get!
Payment Options
You can sign up for POVR.com premium memberships three different ways:
POVR Discount
You can get steep discounts at POVR without any promo code just by subscribing for longer intervals. If you subscribe for 1 month, 1 year, or 3 years, you will save 16%, 50%, and 67% respectively on your subscription.
During major holidays such as Father's Day, Valentine's Day, Christmas, and Easter, POVR will also offer extra discounts on occasion – though nothing is guaranteed.
VR Headset Compatibility
POVR is compatible with all major headsets. Specifically, the website lists the following devices:
Meta Quest 1 & 2
Oculus Rift S and Rift
Google Cardboard
Gear VR
Vive
Other Devices
The website is also compatible with most other smartphones and tablets. If you have an Android device, you can use it to watch the videos. However, you won't be able to interact with the videos like you would if you had a dedicated VR headset.
The team is always working on improved support with new devices.
From our experience, connecting to the website in VR is standard on all headsets. The way method is to launch a default web browser and type in https://arvrtips.com/go/povr/
The second way is to launch a VR media player such as PLAY'A or DeoVR and navigate to https://arvrtips.com/go/povr/ from there.
POVR on PLAY'A
POVR has full support with the PLAY'A media play VR app. It's the most recommended way to stream videos in virtual reality.
The PLAY'A app comes with some really nice features that make videos even better:
Support for 2D, 3D, flat, 180 degree and 360-degree videos
8K video quality support on supported hardware
All Video formats supported – MKV, MP4 and more
Quick jump to the next position
An easy and intuitive user interface
Shake smoothing
Privacy mode for incognito browsing
Advanced picture adjustments for brightness, contrast, saturation, and more
VR Video adjustments for tilt, height, zoom, playback speed, and more
Click here to install the PLAY'A media player on your VR headset.
What I Like About the POVR Porn Website
There are a few really nice things I enjoy about POVR. First off, they have a ton of great content. They have over 7,000+ scenes available right now. There are thousands of videos available in high quality, so you're bound to find something you like.
Additionally, the videos are very well produced and POVR has done a good job licensing content. You can tell that a lot of time went into making each scene. The lighting, camera angles, and editing are all top notch. Scenes are available in full HD, binaural sounds, 360 degrees, and other features.
Another thing that I love about this site is how easy it is to browse through. The layout makes it super simple to find porn movies you're looking for. Additionally, the site offers several categories to help you narrow down your search.
Lastly, the videos come in multiple resolutions, which means that you don't need to download them separately. All of the videos are already downloaded when you first visit the site.
What I Don't Like About the POVR Website
The biggest downside to using POVR is that it's not free. You'll have to pay for the service. This isn't necessarily a bad thing because it allows POVR to continue curating amazing premium videos. However, it does mean that you'll have to fork out money every month to access the site.
This isn't a huge deal though since the cost is as low as $9.99 per month. That's less than a dollar a day. It is also in line with other similar websites. It's also cheaper than subscribing to the biggest studios individually.
Good quality VR porn is much more expensive to produce. Where most studios don't mind to release ordinary videos on streaming sites, VR porn is different. Think of VR porn similar to a Netflix subscription, required in order to access high quality original content.
POVR Porn Site Alternatives
POVR aggregates content from multiple studios in one. If you are looking for similar VR porn websites, here are our top alternatives:
If you only care about high quality content and not whether it comes from a handful of studios, then there are some VR porn studios offering you exactly what you need:
Conclusion
In conclusion, POVR has quickly become one of the top adult websites around for VR porn content. With over 20 million members worldwide, it's easy to see why.
POVR has a ton of premium features that are enticing for virtual reality users. 8K video quality, 360-degree videos, and new scenes added daily are enough to get most people to sign up on the spot. They don't have their own original scenes, but do a great job curating content.
We would highlight recommend POVR to any user. It is like the Netflix for porn virtual reality scenes.